Are you curious about what things to do in Revelstoke!  Then my friends, you land on the right site to get all your doubts clear. Here we are going to check out all the beautiful things that you can do and enjoy when you are taking a trip to Revelstoke.
Revelstoke is a beautiful city located in the southeastern part of British Columbia in Canada. About 415 kilometers west of Calgary, 641 kilometers east of Vancouver, and right beside the Columbia River, you will find the alpine jewels of the Rockies. Revelstoke is nestled between the east of Selkirk Mountain ranges and Glacier National Park and west of the Monashee mountain ranges.
Revelstoke's astonishing beauty in western Canada offers you spectacular views of breathtaking mountains, natural hot springs, national parks, resorts, enchanted forests, mountain biking, hiking trails, alpine meadows, cross country skiing, etc, dog sledding, and many more things to enjoy and explore. Now it's time to explore the best places to visit and things to do in Revelstoke.
Best Things To Do In Revelstoke Year-Round
Visiting Revelstoke takes you on the journey of exploring beautiful national parks, museums, a historic downtown Revelstoke and many more places to visit. It will bring you so much fun to explore these beautiful destinations in Revelstoke. Here is the list of places to visit and things to do in Revelstoke.
1. Mount Revelstoke National Park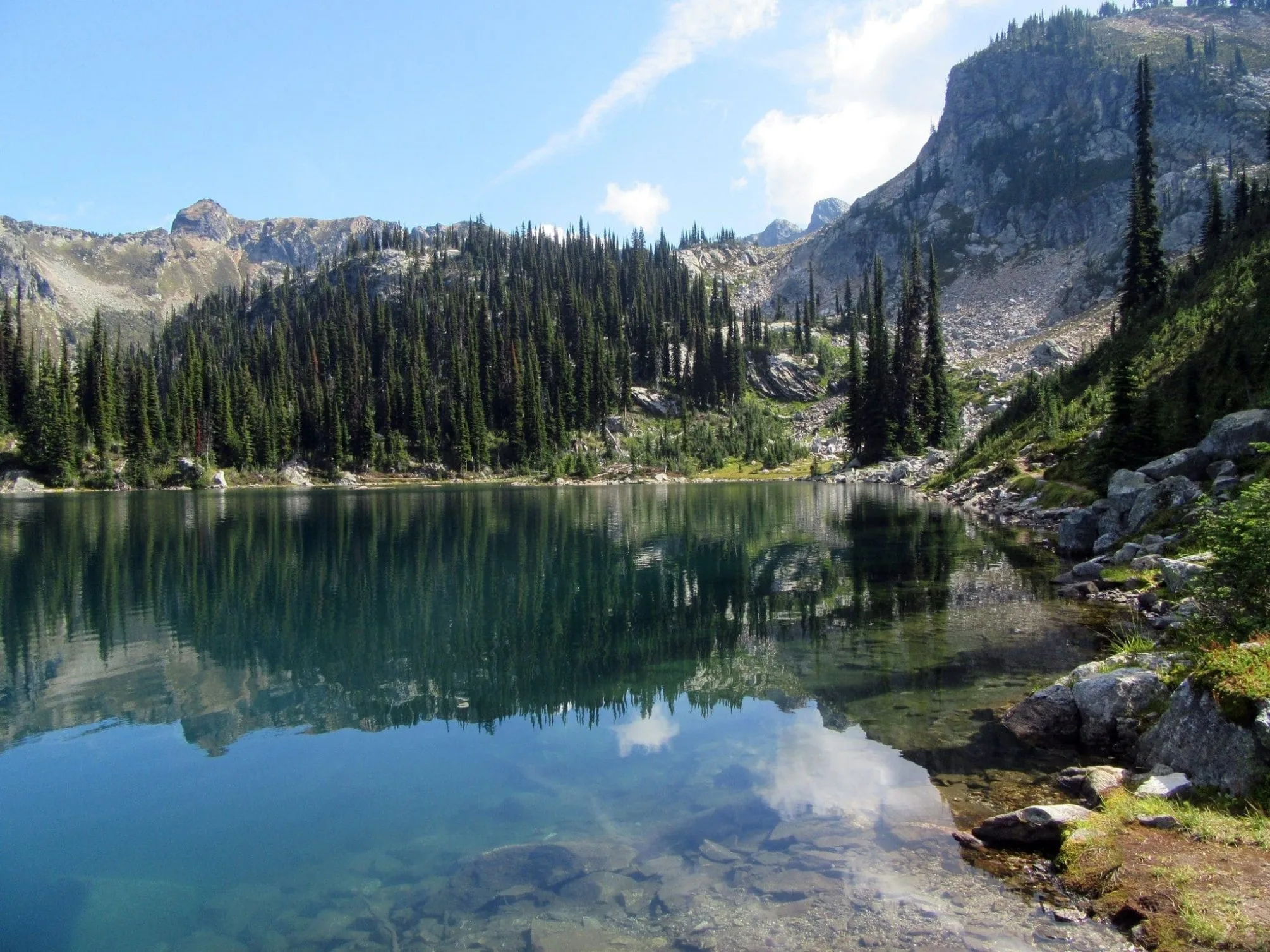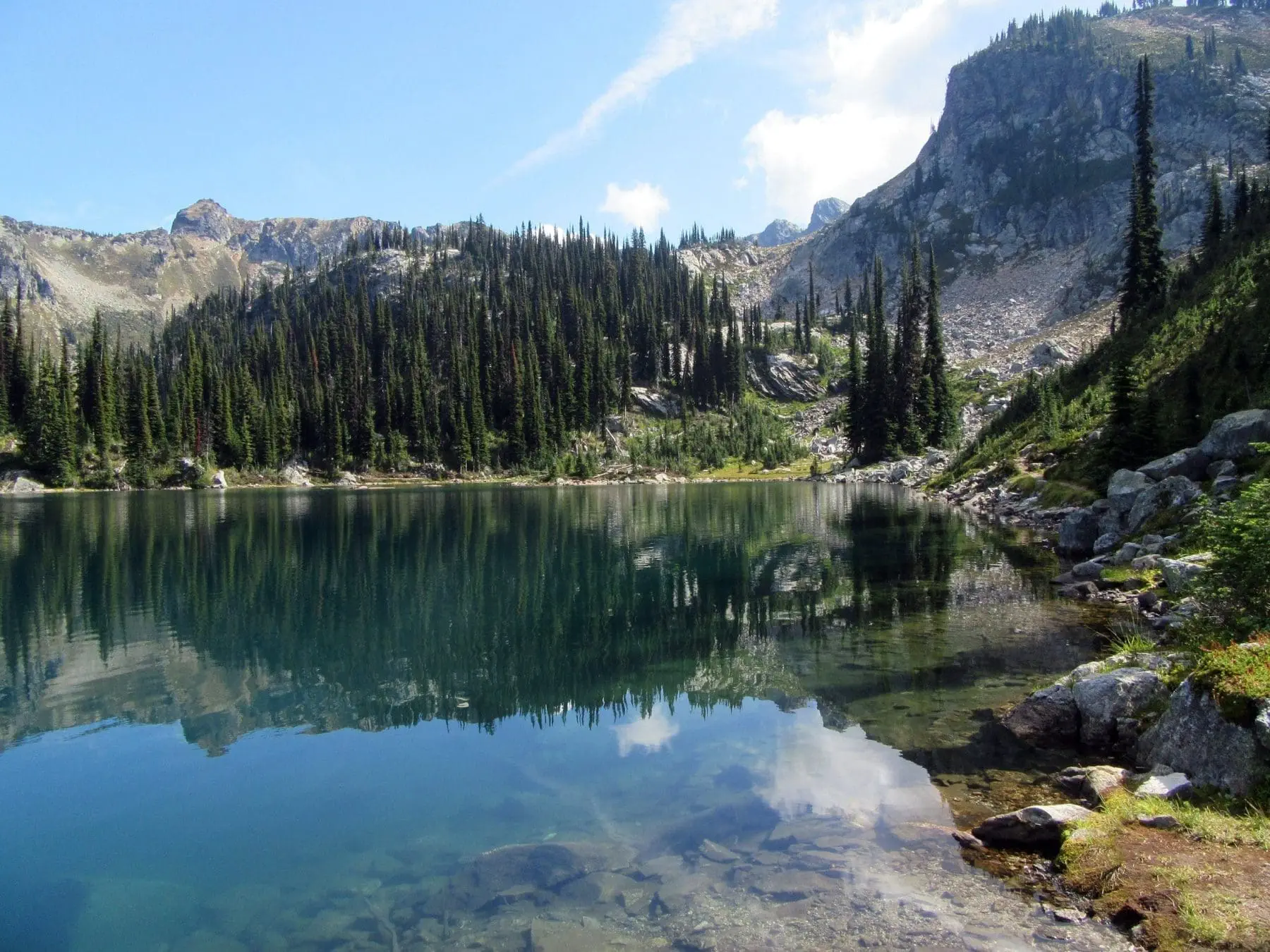 Mount Revelstoke National Park is a beautiful national park situated right beside the city of Revelstoke, British Columbia. Located in the Selkirk mountains and established in 1914, this park stretches over 260 kilometers. Around 600,000 people visit Mount Revelstoke and the adjacent Glacier National Park every year. Mount Revelstoke National Park is home to the 26km summit road Meadows in the sky Parkway. You can hike to the Eva lake trail, along 12 km round trails that take you through the spectacular landscapes and stunning, breathtaking mountains.
Mount Revelstoke National Park is rich in flora and fauna, including wildflowers, wetland species, lichen, wolverines, mountain goats, and many more. Mount Revelstoke contains a portion of one of the world's few inland temperate rainforests, full of western Redcedar and Western Hemlock trees.
This is a site where people gather for the day to picnic and go on day treks to enjoy the pure air and beautiful natural features that are conveniently accessible. Skiing and other winter-related activities take center stage throughout the winter months. The park provides breathtakingly beautiful winter scenery that is difficult to match.
2. Revelstoke Railway Museum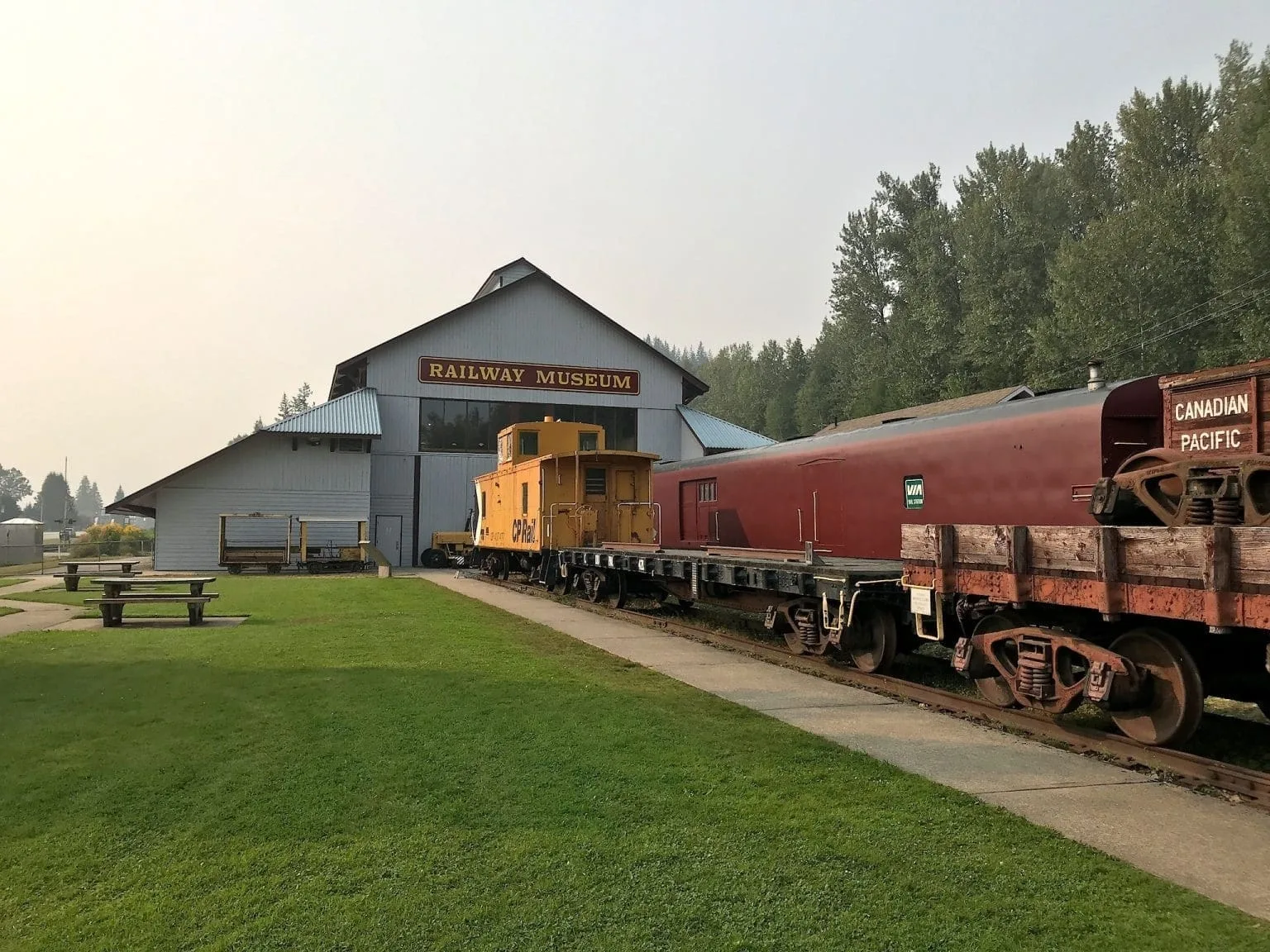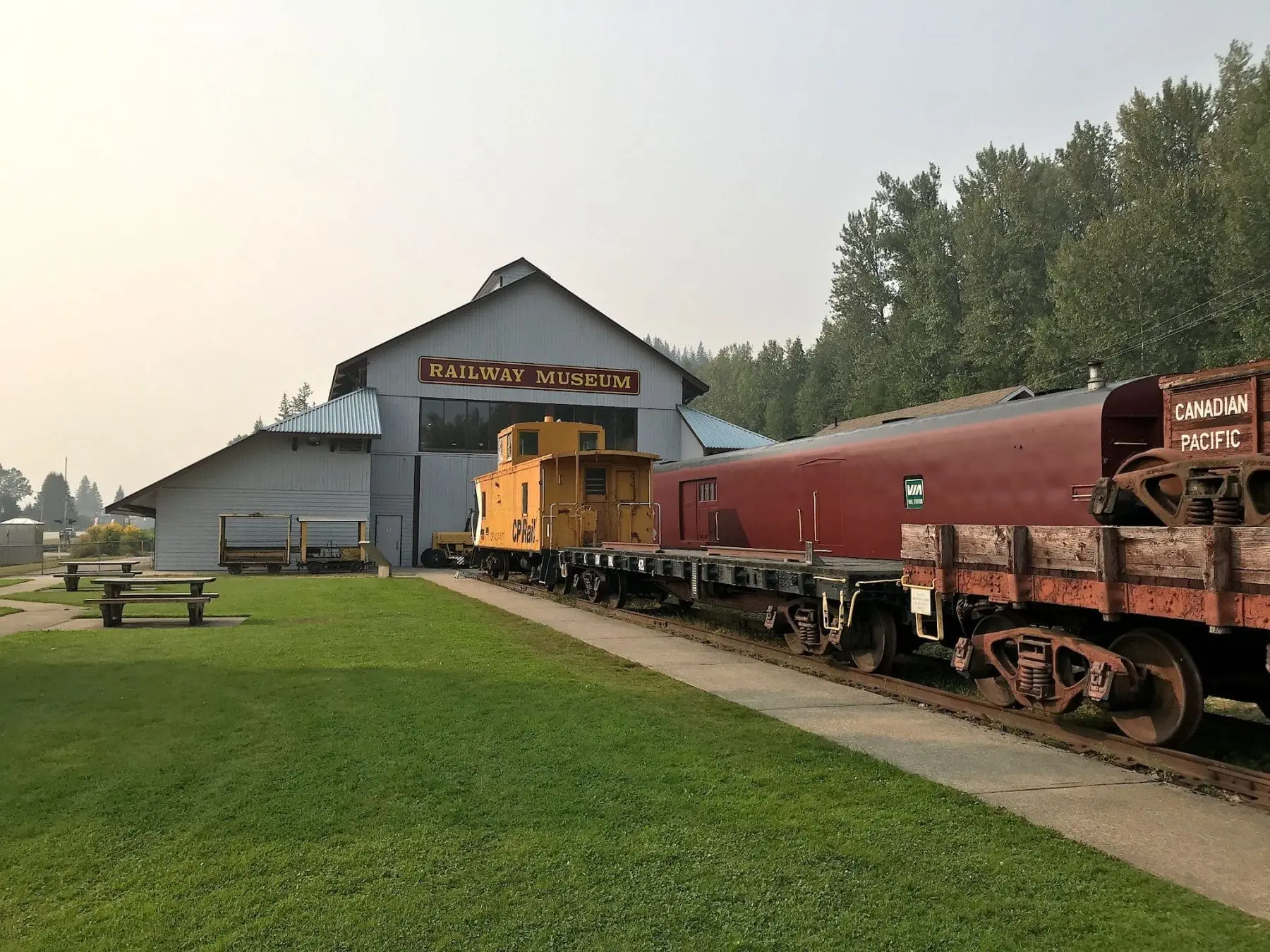 Established in 1993, Revelstoke Railway Museum plays a vital role in gathering, conserving, and explaining the history of the Canadian Pacific Railway. The museum commemorates the historic construction and operation of the Canadian Pacific Railway in Western Canada's mountain area, which played an essential role in the formation of Canada.
The Revelstoke Heritage Railway Society maintains the site, which features a gift shop, picnic area, and beautiful monument alongside the central Canada Pacific Railway. It is the best place to learn about the railway history of Canada and its importance.
3. Wander Through Historic Downtown Revelstoke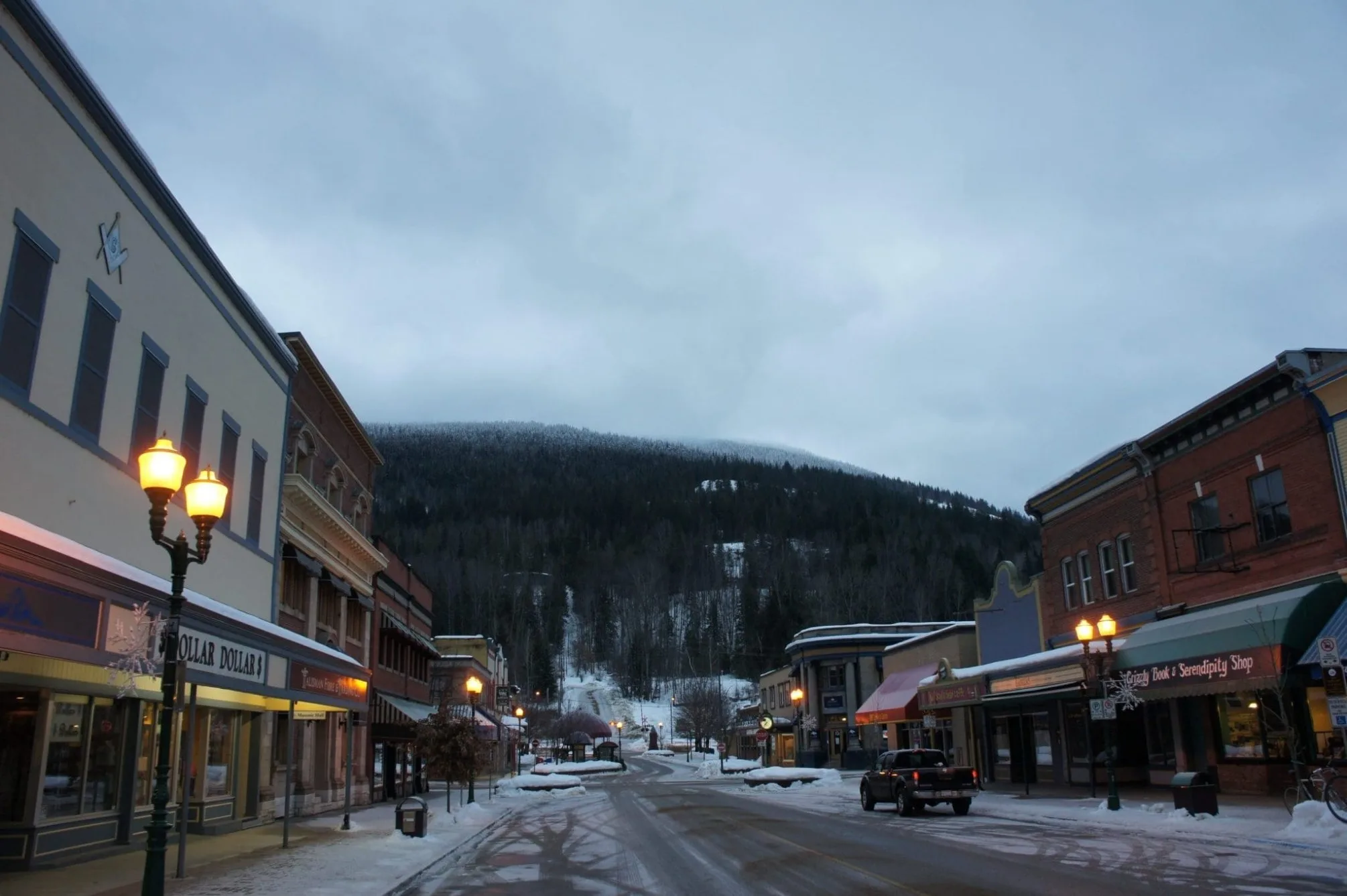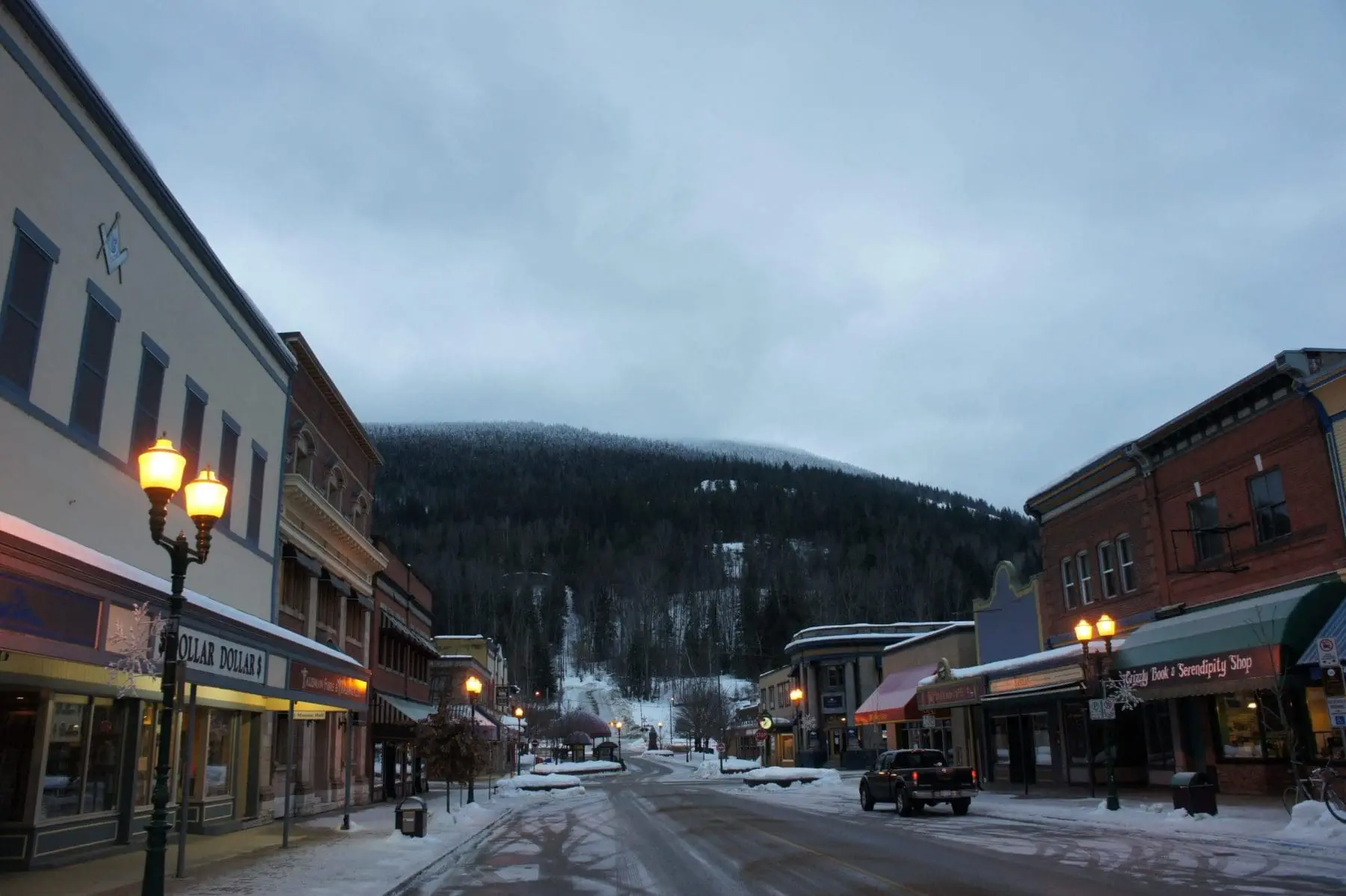 One of the best things to do in Revelstoke, British Columbia, is to explore the historic downtown area. Downtown Revelstoke is beautiful and scenic. One can enjoy the downtown shopping malls, small stores, bustling nightlife, and dining restaurants that are run and owned by locals.
4. Walk by Lake Revelstoke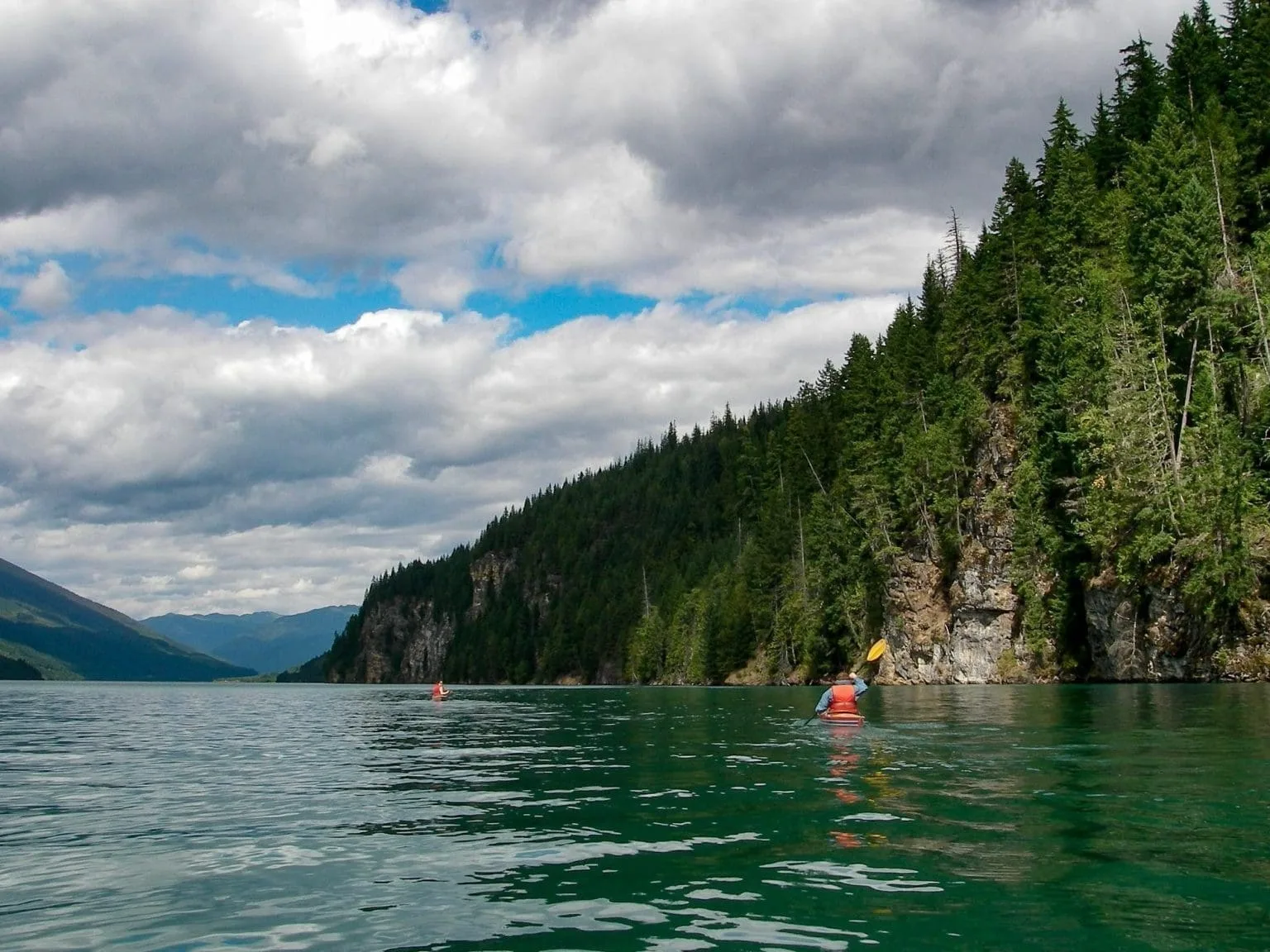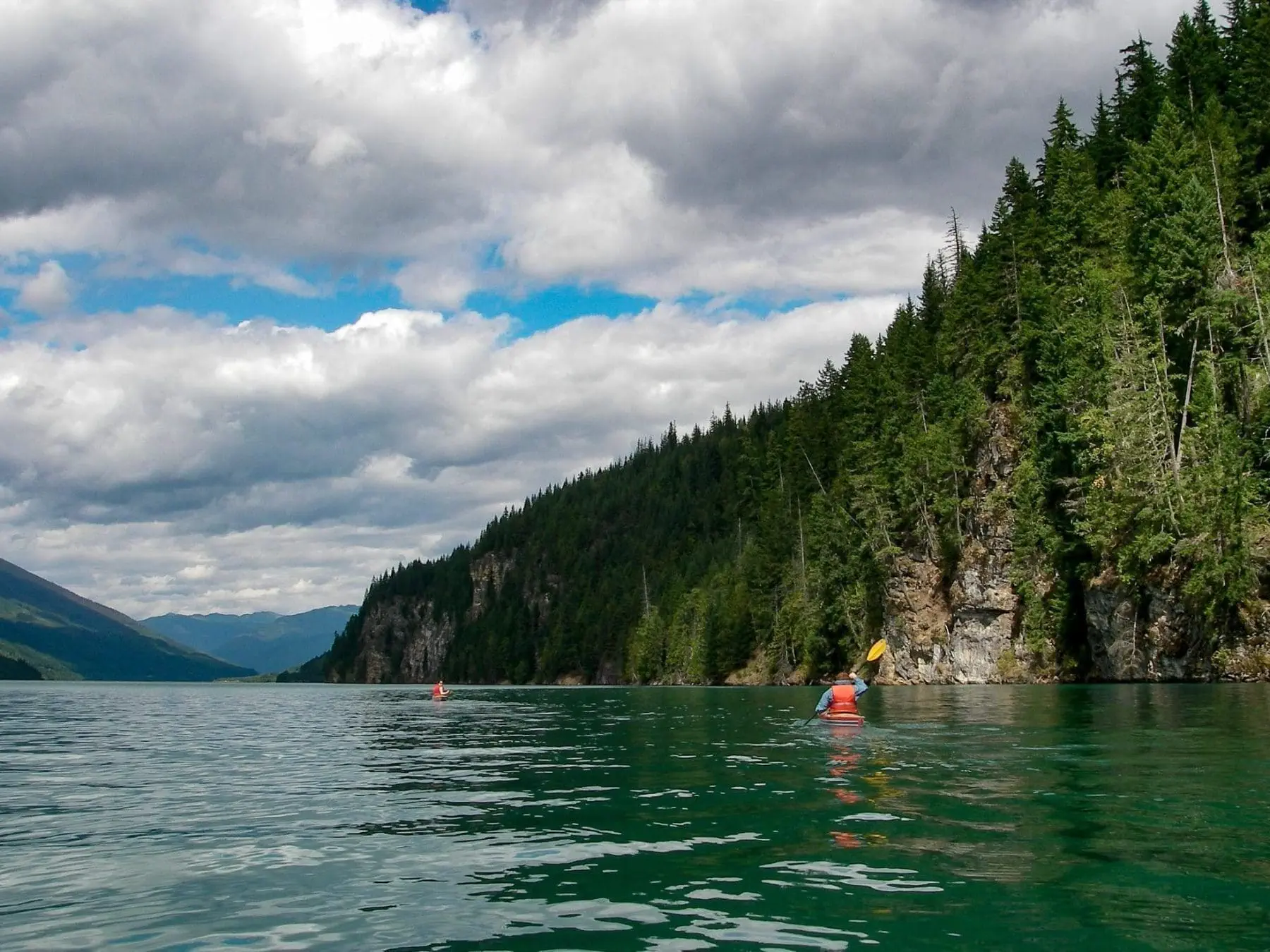 Lake Revelstoke is a man-made lake on the Columbia River in the northern part of Revelstoke, British Columbia, making it one of the best sites to camp in Revelstoke with your friends and family in the summer. Lake Revelstoke is the reservoir created by Revelstoke Dam.
It's a favorite hangout for locals and visitors alike. One of the best things about Lake Revelstoke is that it is not located in a park, allowing motorized boats to be operated on the lake. Also, on the Columbia River, one can take a relaxing, picturesque evening float ride.
5. Checkout the Aquatic Center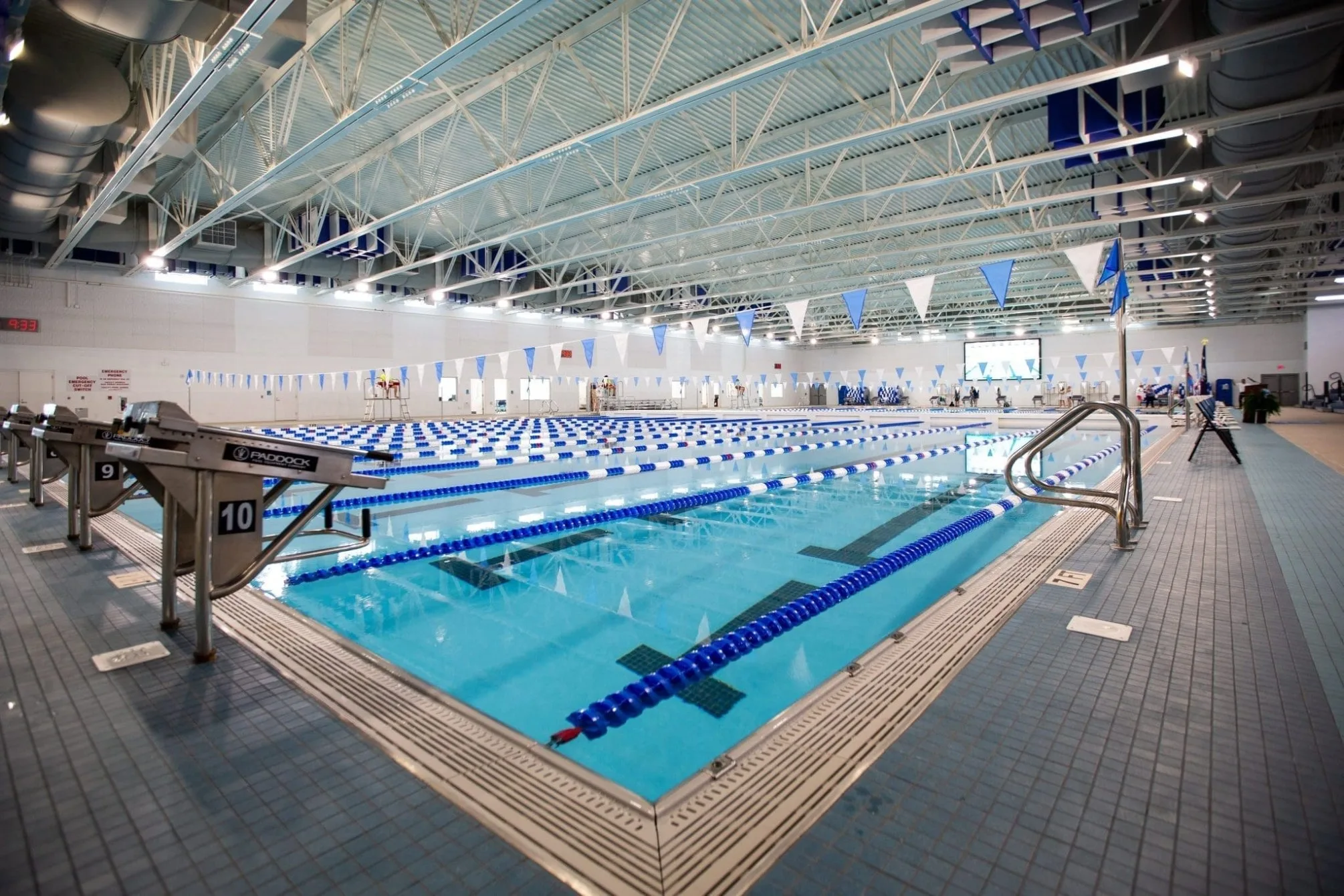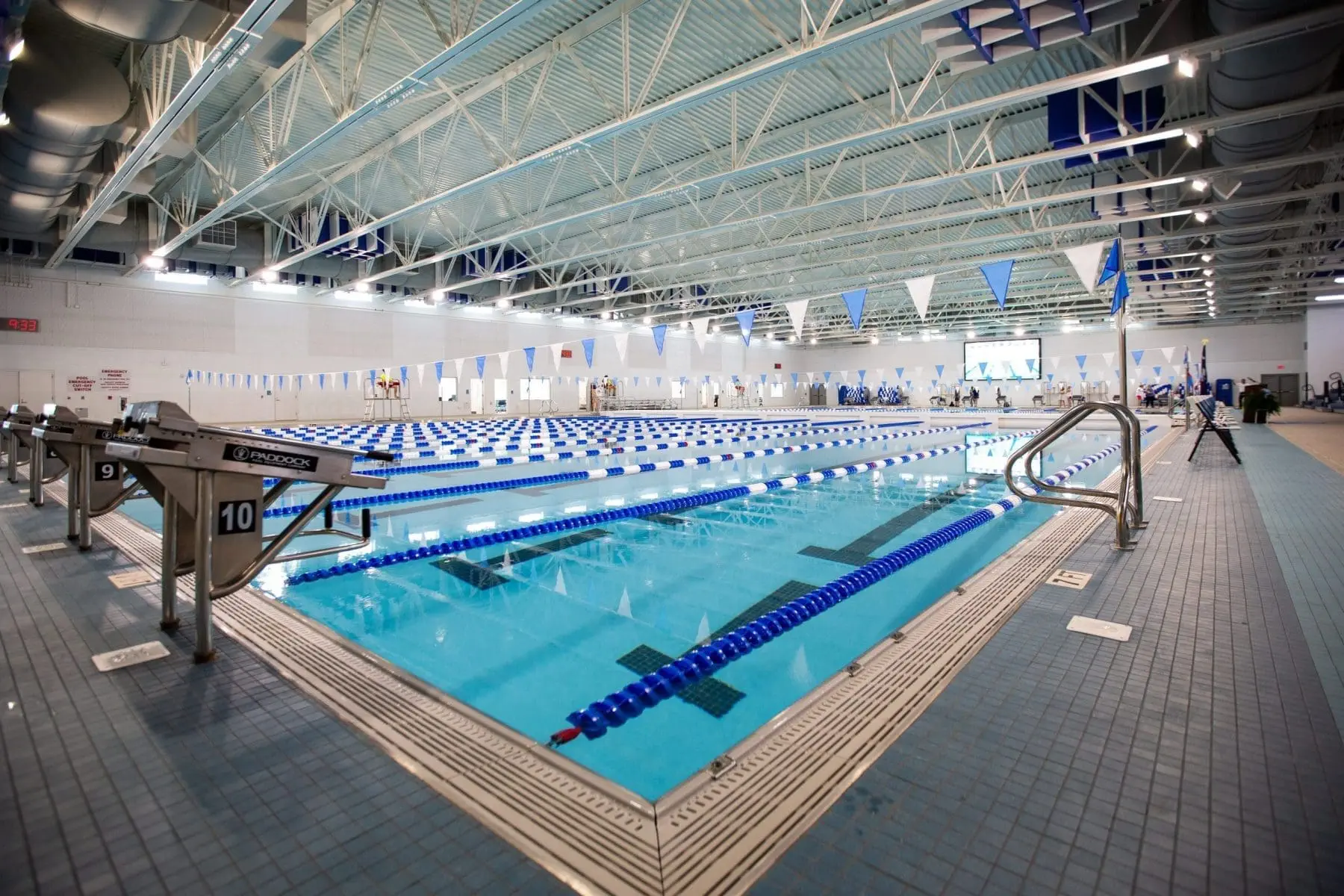 Not all activities in Revelstoke must revolve around snow and great outdoors. Visit Aquatic Center to enjoy swimming and recreational activities. Aquatic Center features a 25-meter pool with lane swimming, a leisure pool with a lazy river and wild water slide, a hot tub, a sauna, a steam room, a climbing wall, and helpful personnel, making it a great place to enjoy with your family and friends.
Best Things to do in Revelstoke: During the Summer Season
Revelstoke offers several outdoor adventures and activities to do in the summer season, including hiking trails, mountain biking, white water rafting, kayaking, and many more things to do in Revelstoke, British Columbia. Here is the list of things to do in Revelstoke, along with your friends and family.
1. Ride the Pipe Mountain Coaster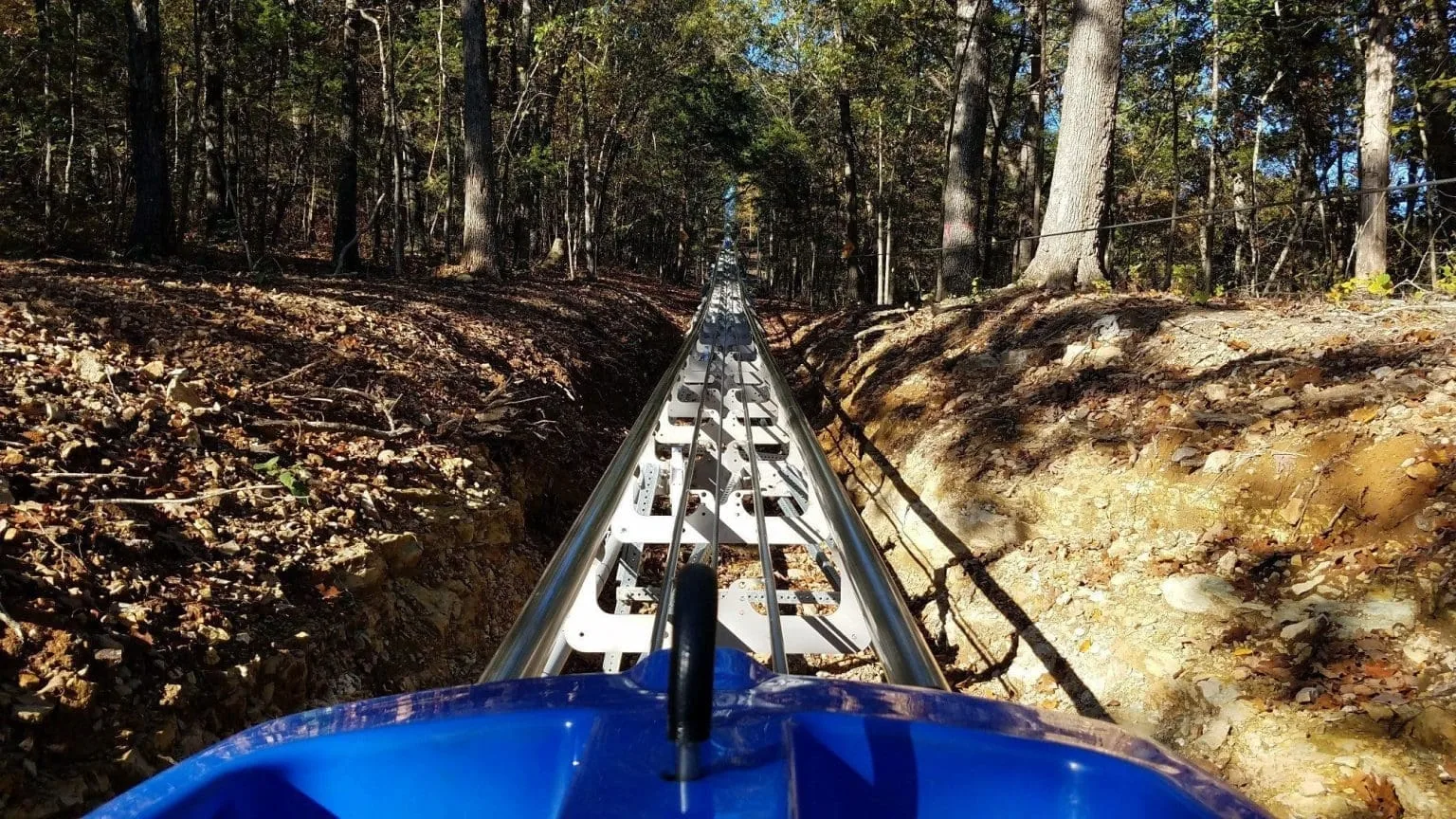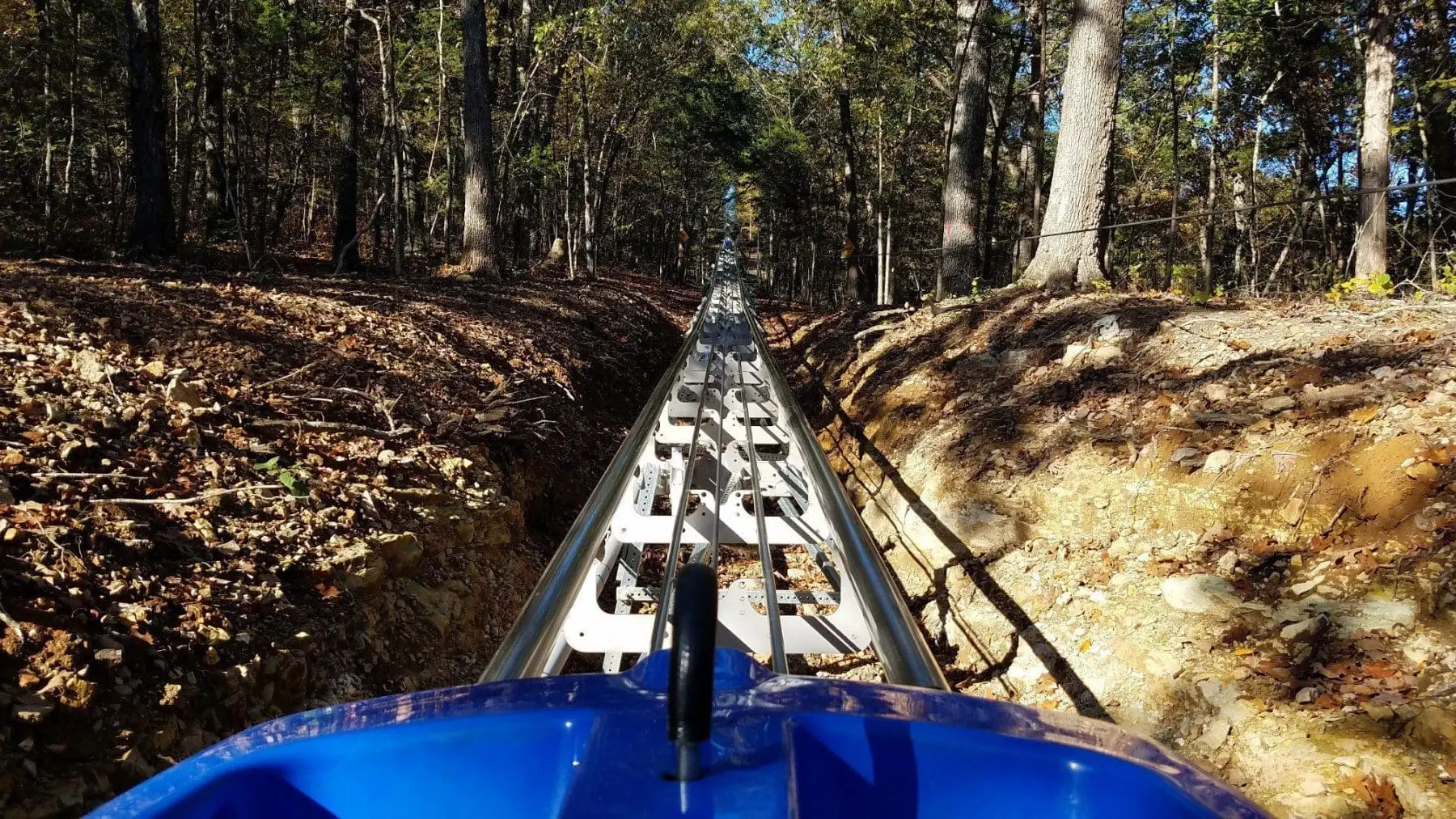 One of the best things to do in Revelstoke, British Columbia, is to ride the Pipe Mountain Coaster, which takes you on the rollercoaster journey. This thrilling 1.4-kilometer journey takes you past ski runs, through glades, and via a tunnel. You can move at speeds of up to 42 kilometers per hour, but the choice is yours.
This fun ride for the whole family allows you to set your own pace, making it suitable for people of all ages. The Pipe Mountain Coaster is set to reopen on June 4, 2022, and will be open every day until September 25, 2022.
2. Enjoy Mountain Biking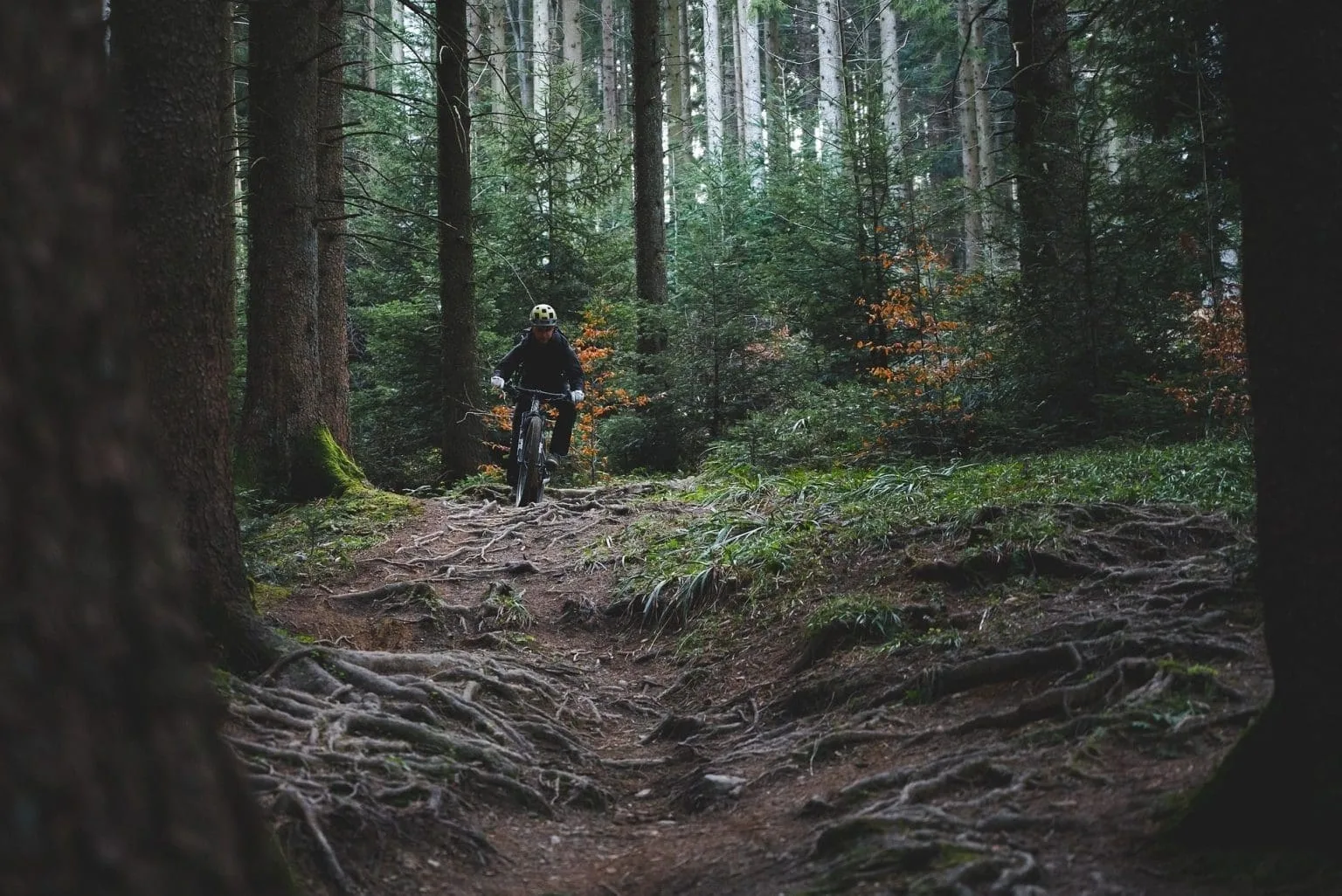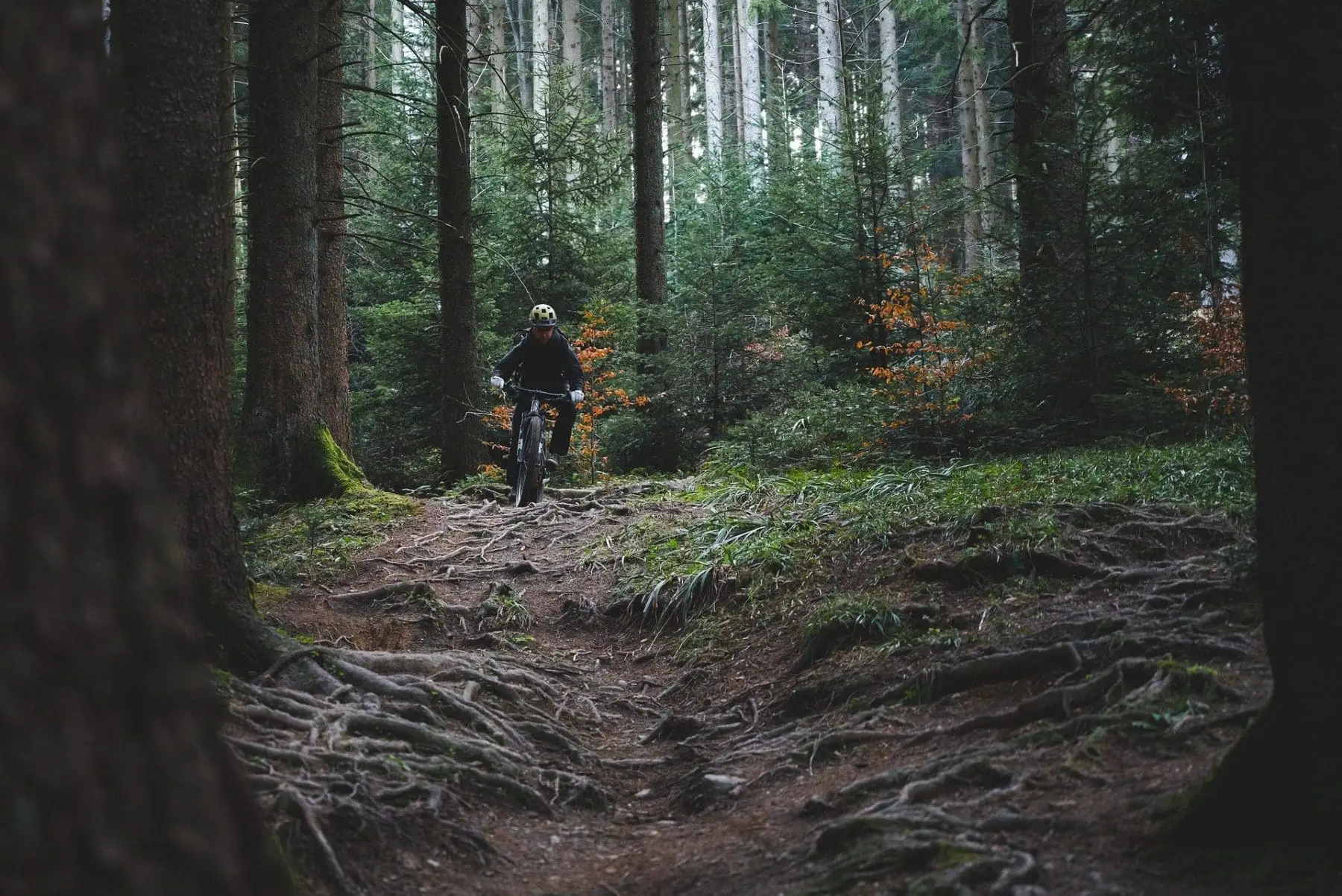 Mountain biking takes you on a ride through several trails around the city. Mountain biking must be one of the things that should be included on your to-do list in Revelstoke, British Columbia. You can make a day pass at Revelstoke mountain resort. Their longest route drops 5,620 feet and is 15 kilometers long, making it ideal for more experienced riders.
Rent up a bike from Revelstoke mountain resort or a nearby city. You can also go mountain biking through various trails like Frisby Ridge, boulder mountains, and many more trails to enjoy.
3. Wander through Meadows in the Sky Parkway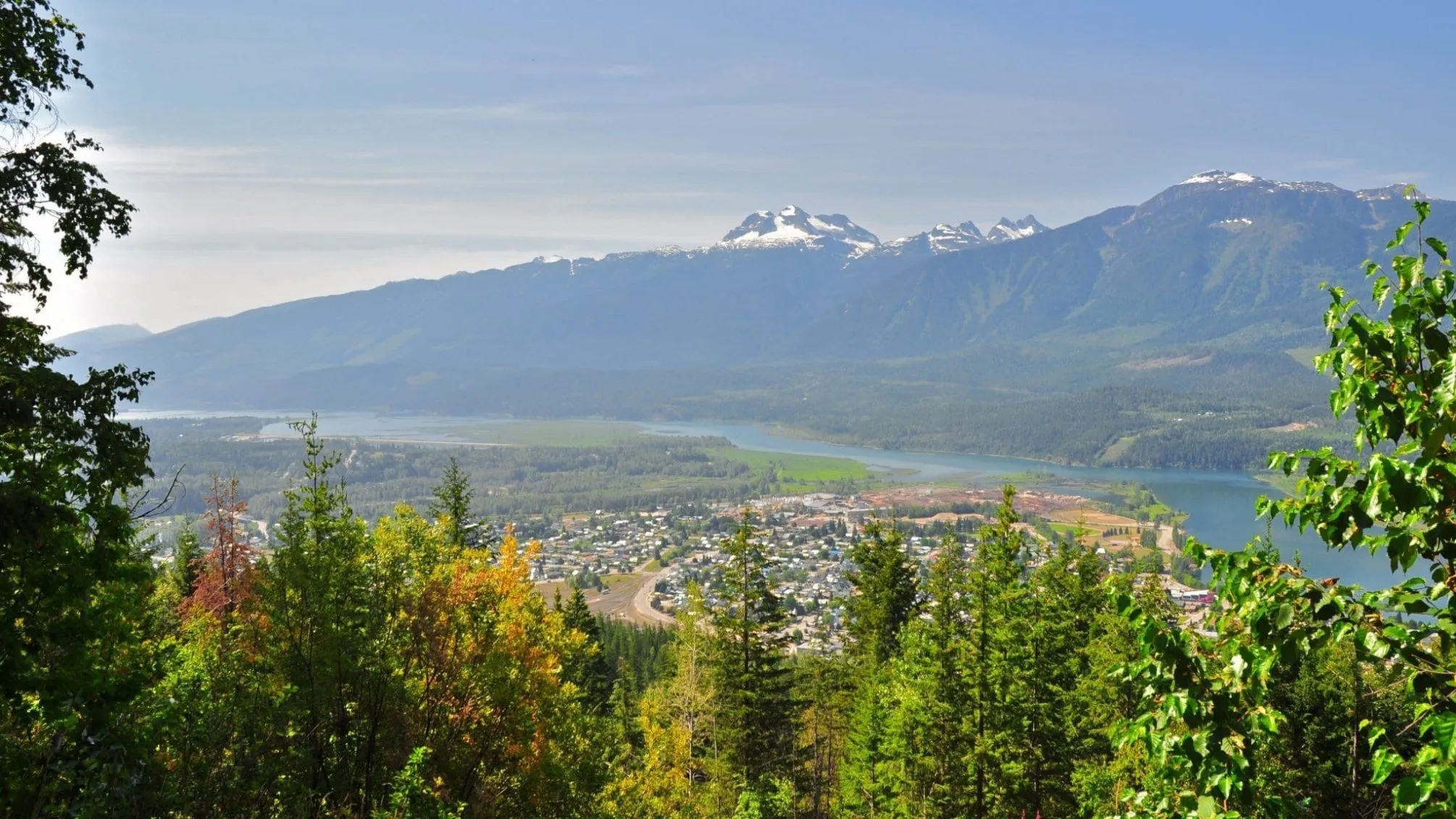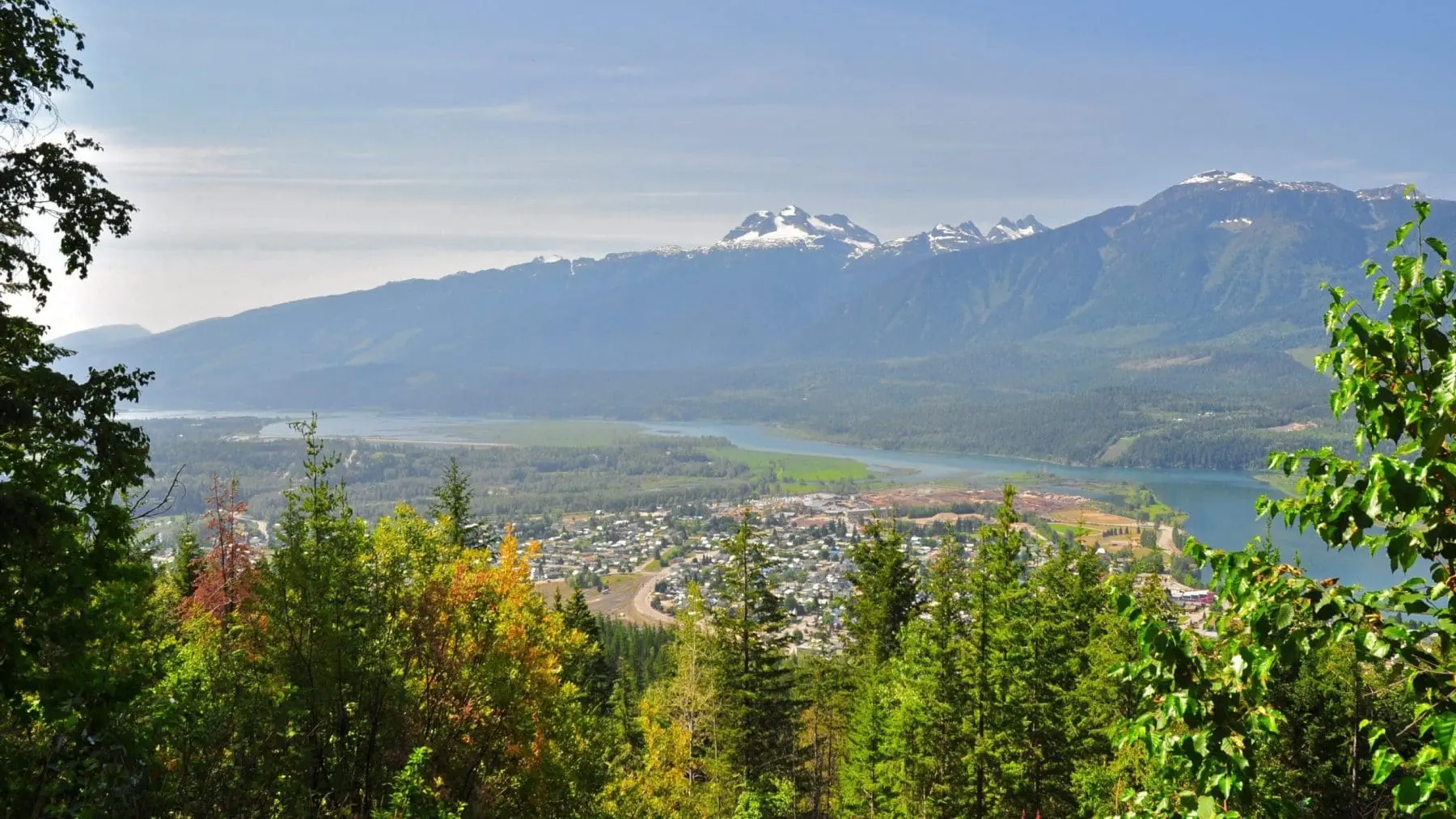 The Meadows in the Sky Parkway, built between 1911 and 1927, winds 26 kilometers uphill through cedar and hemlock forests and spruce and fir to the famous Alpine wildflowers meadows Mount Revelstoke national park. Explore a historic fire lookout once you reach the top of the Meadows in the Sky Parkway and enjoy lake Revelstoke in the distance, sandwiched between mountain ranges.
The Balsam Lake parking lot and the peak are the starting points for short walks and longer hikes. Rare mountain-top hiking, strolling, picnics, and photographic opportunities are available at the summit. The park is open in the snow-free season only.
4. The Enchanted Forest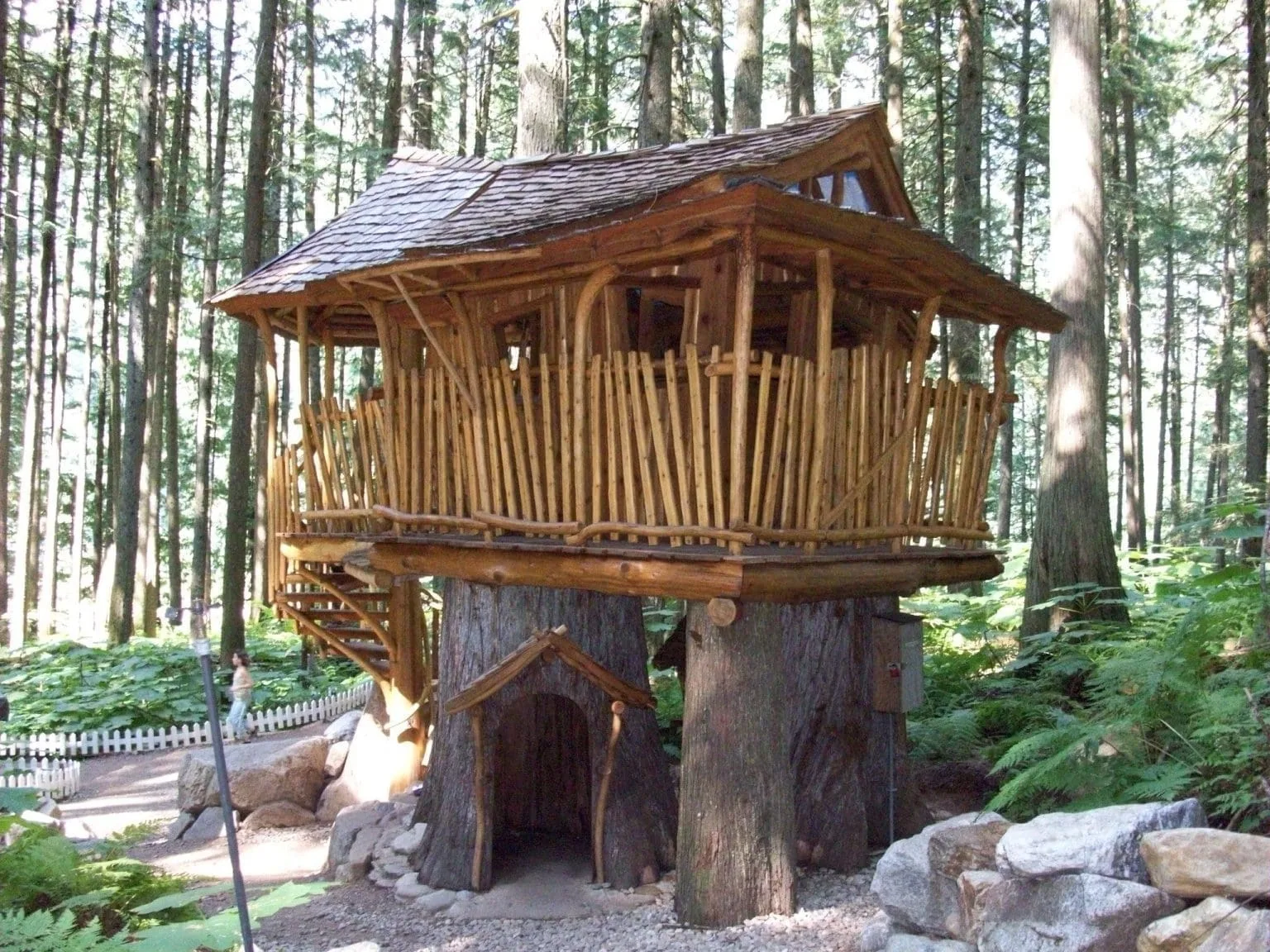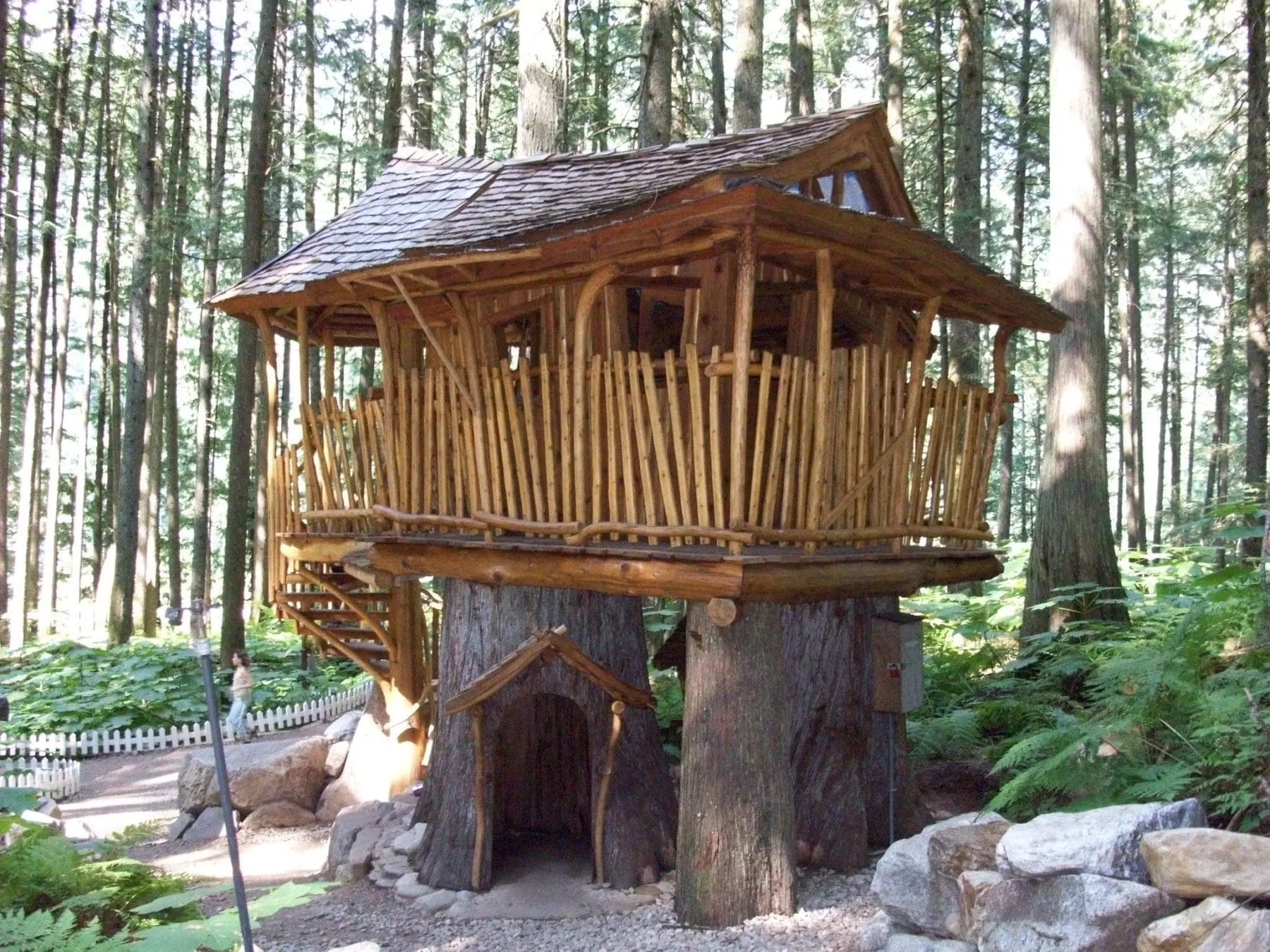 Discovering the fairyland, The Enchanted Forest in the Revelstoke is none other than a Children's paradise. The Enchanted Forest, located just outside of Revelstoke, British Columbia, is a child's fantasy come true. It's a children's fairyland with beautiful cottages, fascinating woodland creatures, and a plethora of sparkling lights. It's a magical land where every child would love to have fun.
The Enchanted Forest is one of the best places to visit and must be at the top of the list of things to do in Revelstoke. It is a 30 minutes drive from the Revelstoke.
5. Whitewater Rafting and Kayaking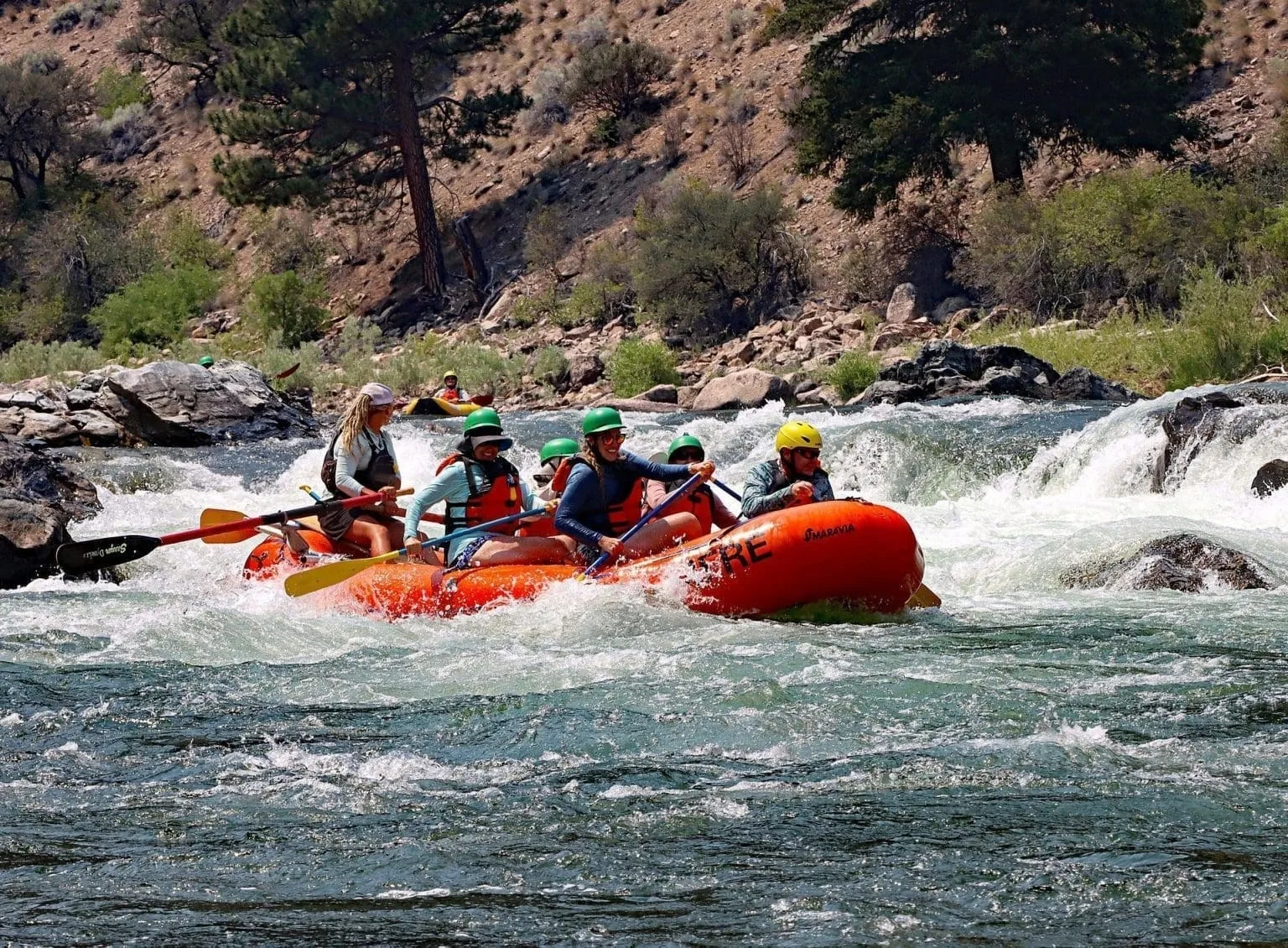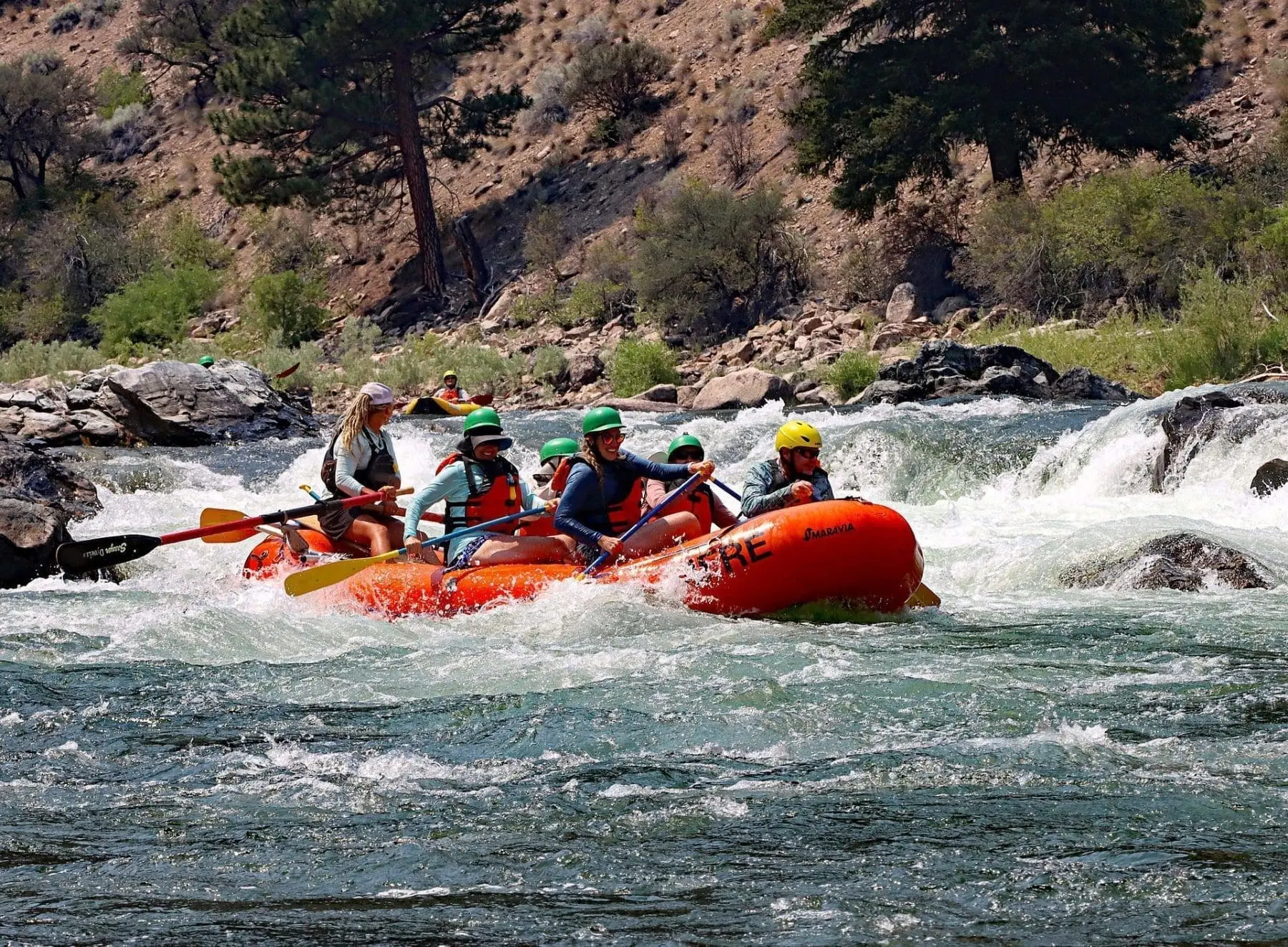 Enjoy exhilarating Whitewater Rafting on the Illecillewaet River passes near the Revelstoke that takes you on the journey admiring scenic vistas of some of British Columbia's most magnificent terrain and breathtaking views of the Selkirk Mountains. The rafting tour passes through Mt. Revelstoke National Park, providing spectacular vistas of ice fields, snowcapped peaks, and glaciers.
6. Giant Cedars Boardwalk Trail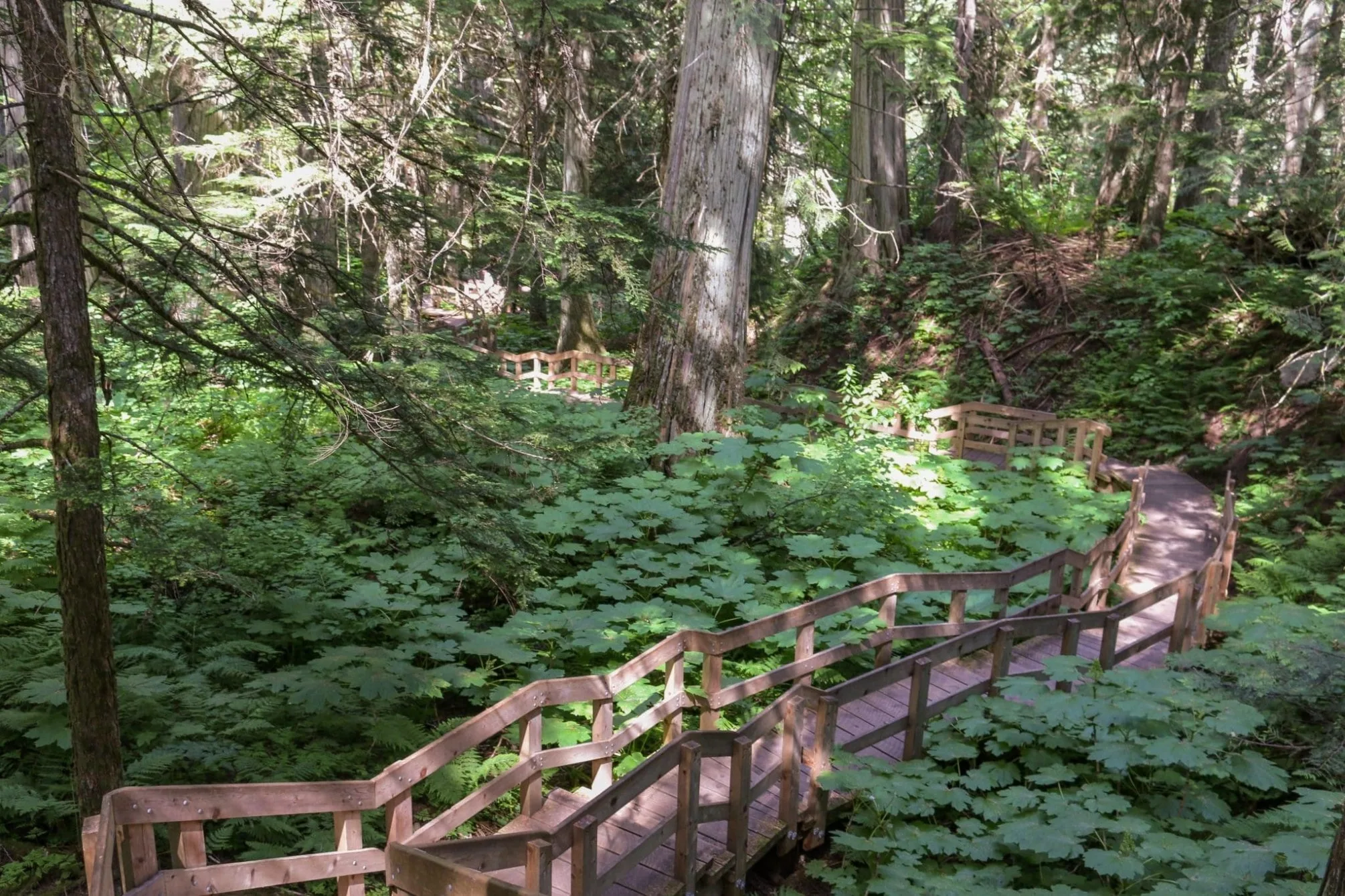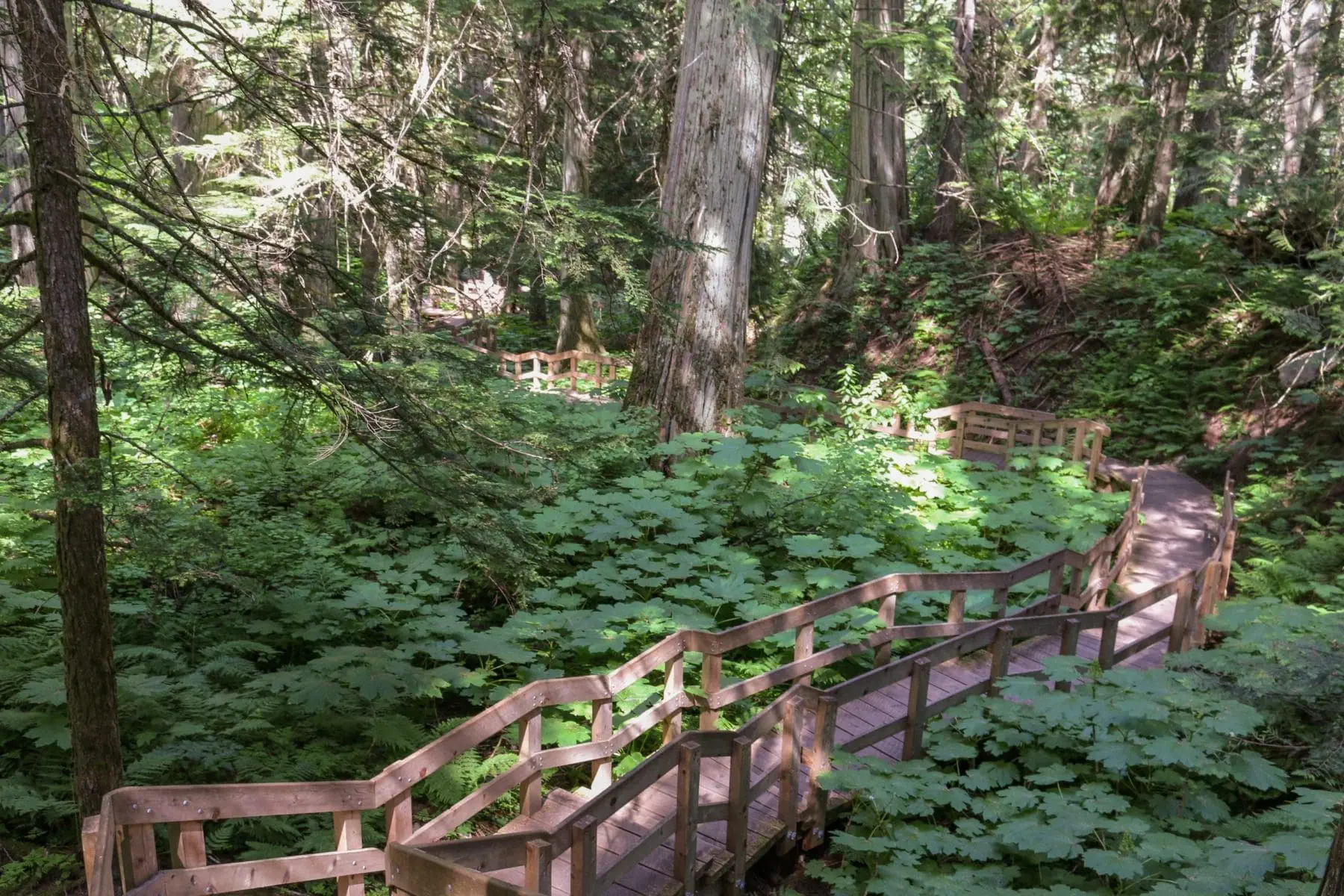 Walk Through the Giant Cedars Boardwalk, home to more than 500 years old amazing Giant Cedars. Giant Cedars Broadway trail is a 500 meters trail along with wooden benches on the way that takes you through the lush green forest full of amazing Cedars and fir trees. It is a short hike trail with astonishing beauty and scenic vistas. Wooden boardwalk surrounded by towering trees that will leave you awestruck.
The Boardwalk is open to the public from June to September. One can visit this beautiful boardwalk with their family and friends.
7. Martha Creek Provincial Park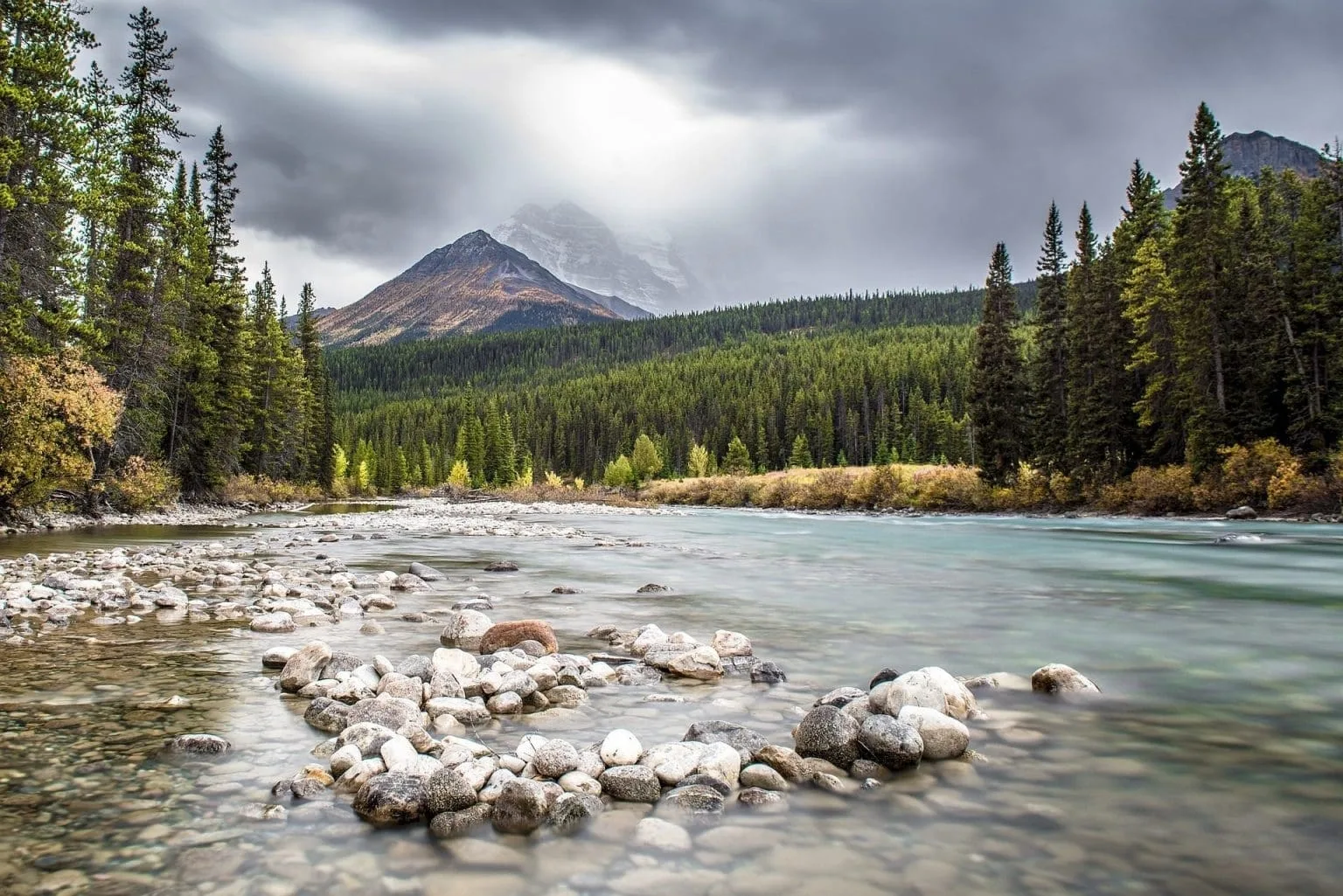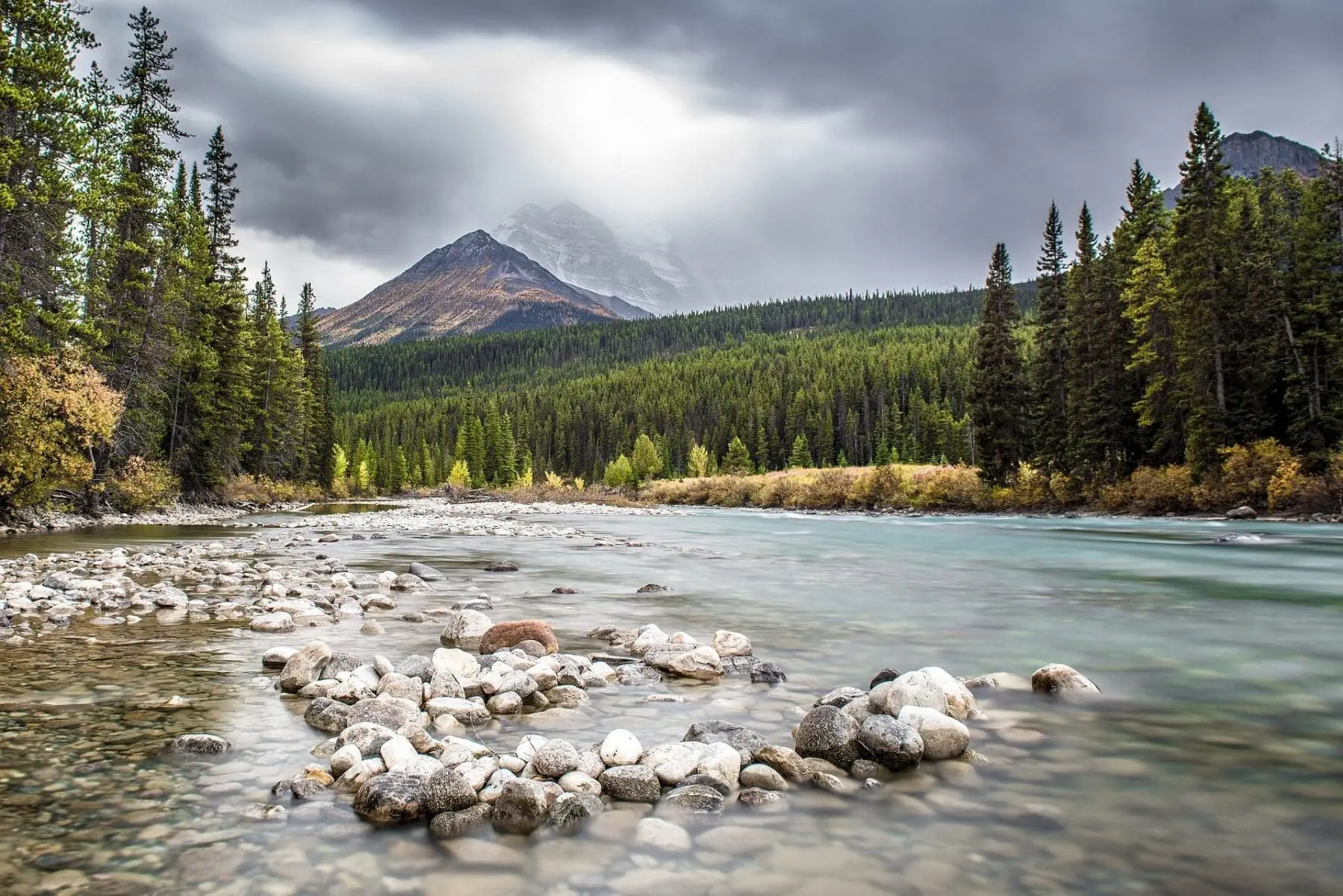 On Highway 23 N, 18 kilometers north part of Revelstoke, lies Martha Creek, Provincial Park. On Lake Revelstoke, this park offers excellent fishing, a pier, paved boat launch, sandy beach, sanitation, flush washrooms with showers, and 76 campsites.  This park is popular with local fishermen, boaters, and families because of its characteristics.
The fact that it is so close to Revelstoke adds to the variety of attractions. In the adjacent Selkirk Mountains, Mount Revelstoke and Glacier National Parks provide a diverse choice of activities. The paved summit road into Mt. Revelstoke's floral meadows and alpine are particularly popular among locals and visitors.
8. Checkout Arrow Lake Provincial Park
Arrow Lakes is divided into two portions, namely (Lower Arrow Lake and Upper Arrow Lake)  and runs from Revelstoke to Castlegar. The Columbia River widens between the towering Selkirk Mountains on the east and the Monashee Mountains on the west, forming Upper and Lower Arrow Lakes.
To get to the lakes, all you have to do is drive straight outside of Revelstoke. In the summer, they're a great place to take a boat or jet ski and enjoy the mountain vistas and scenic views.
9. Three Valley Gap Ghost Town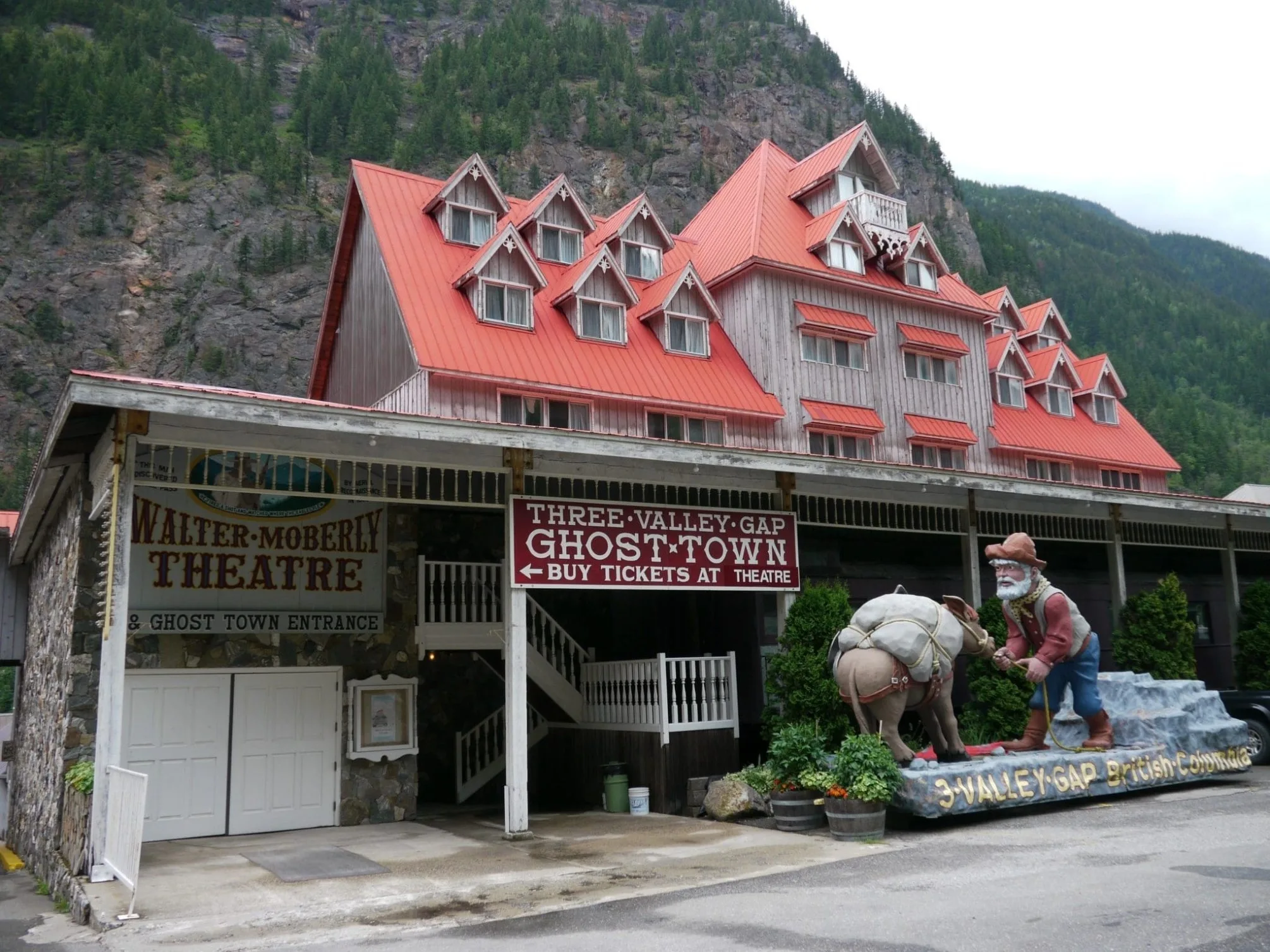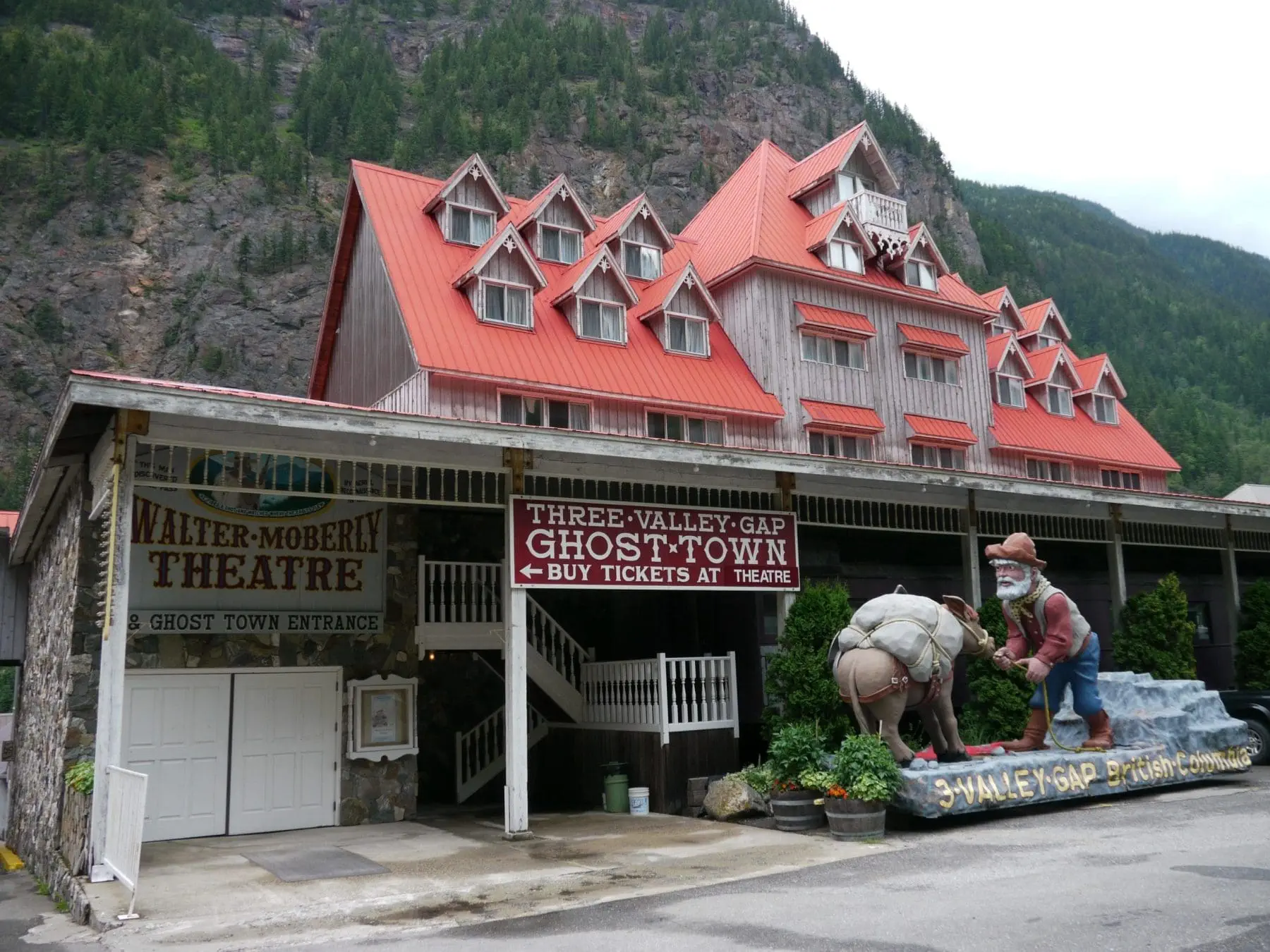 The Three Valley Gap Ghost Town is located on the Trans Canada Highway 19 kilometers west of Revelstoke, British Columbia. Three Valley Gap Heritage Ghost Town allows you to recreate the exciting late-nineteenth-century pioneer days. A 200-room hotel, over 25 heritage buildings, an antique auto museum, a railway roundhouse with a vintage rail car exhibit, and adjacent grounds offering helicopter tours are all part of the Three Valley Gap Ghost town.
There is a cost to enter; however, there are discounts for families. On-site parking is complimentary. The Three Valley Gap Ghost Town is open seven days a week from mid-April to early October.
Best Things to do in Revelstoke: During the Winter Season
Revelstoke offers a lot of outdoor adventures, winter activities to do, and places to visit and enjoy with your friends and families. Here is the list of things to do in Revelstoke with your friends or companions.
1. Revelstoke Mountain Resort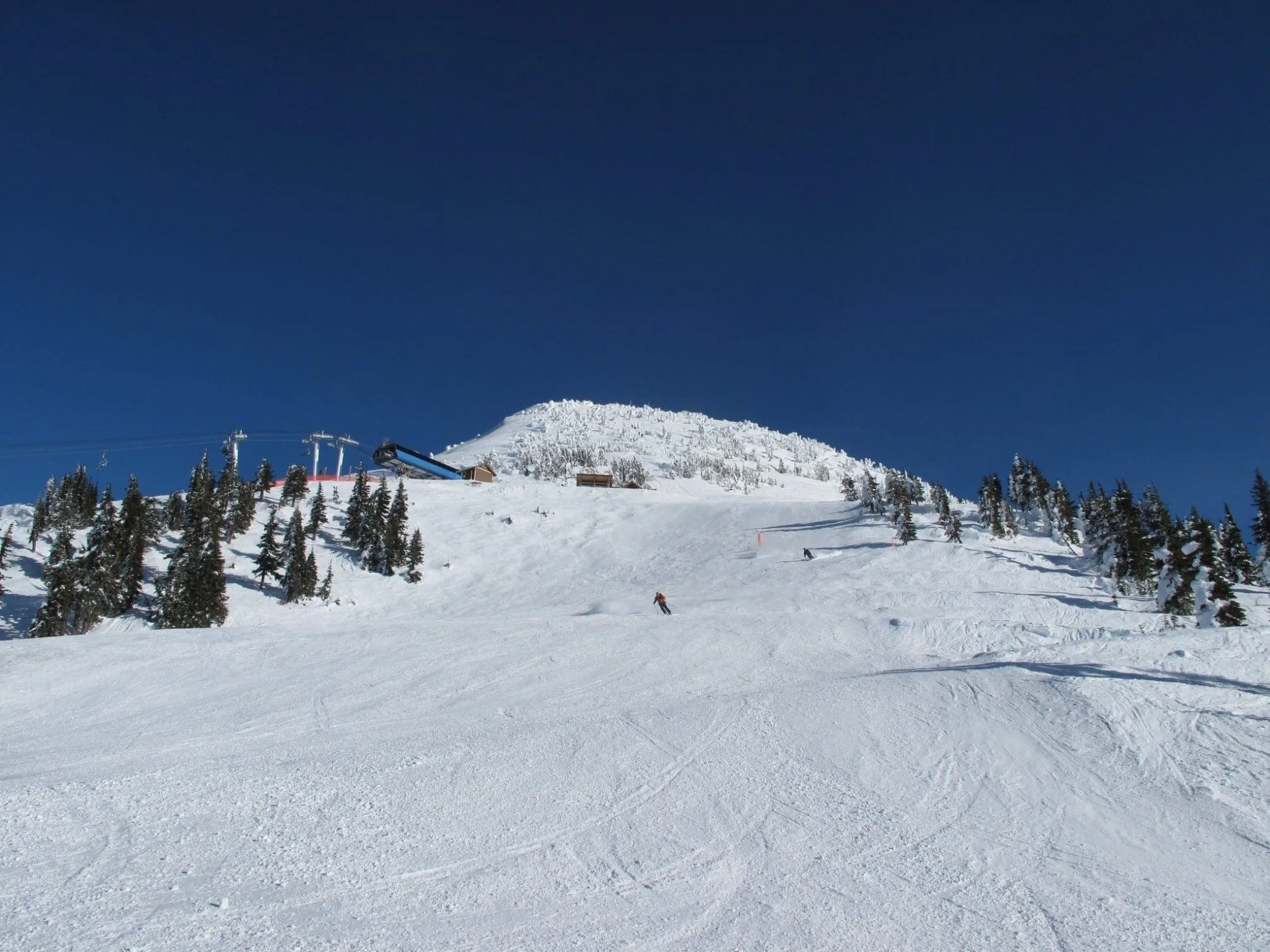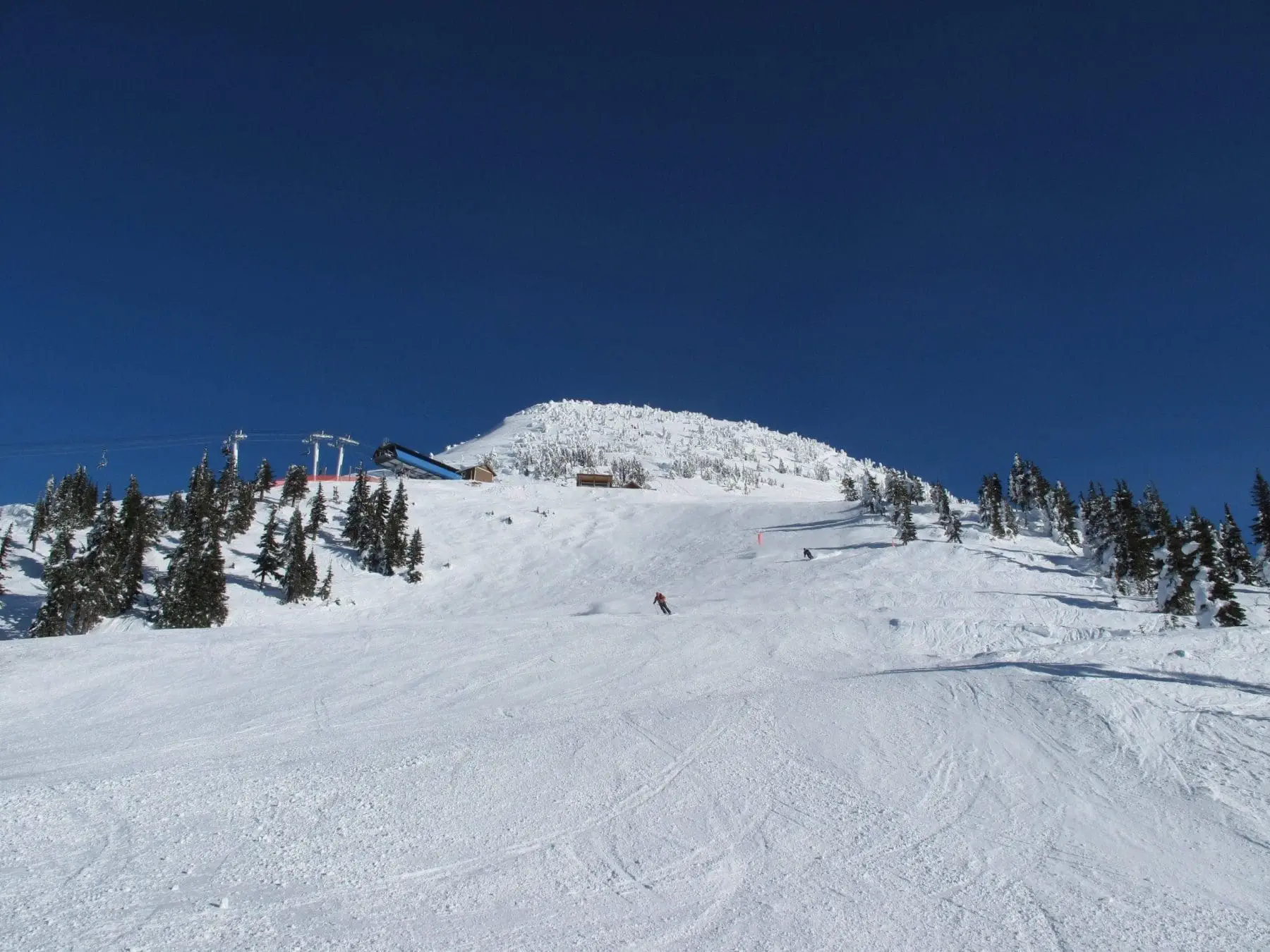 Revelstoke Mountain Resort is one of the best places to enjoy skiing or snowboarding in Revelstoke, British Columbia. Opened in 2007, Revelstoke Mountain Resort is one of the most famous ski resorts, located on Mount Mackenzie and operated and owned by Northland properties. The resort now boasts the most significant vertical drop of any ski hill and resort in North America, at 1,710 meters (5,620 feet).
As a result, the Revelstoke Mountain Resort guarantees world-class downhill skiing and snowboarding, making it one of Revelstoke's most incredible winter activities. People come from all over the world to try to ski here and also enjoy other activities like snowboarding, dog sledding, snowshoeing, and many more things to do in Revelstoke Mountain Resort.
2. Enjoy Dog Sledding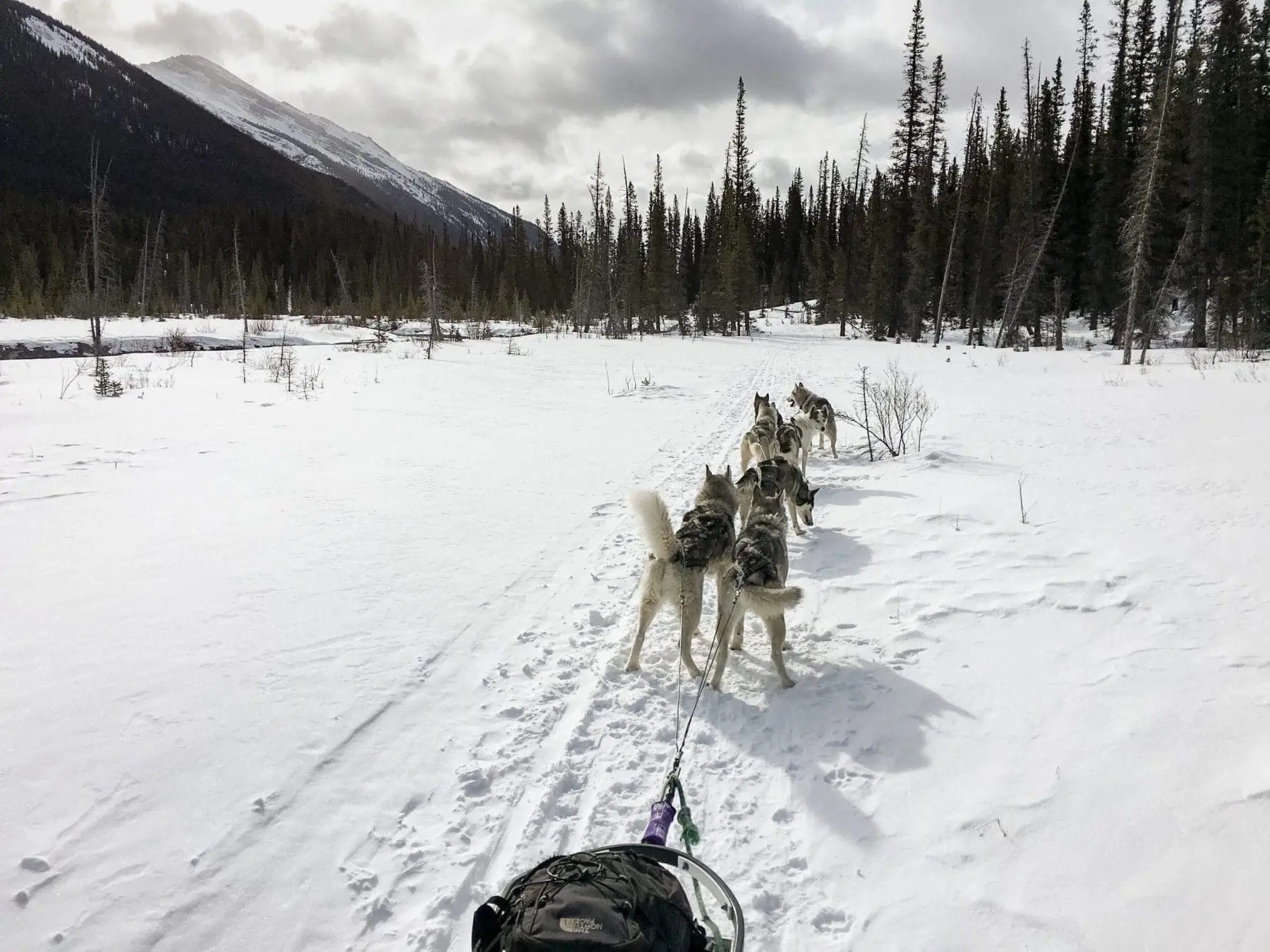 Dog sledding must be at the top of your list of things to do in Revelstoke, BC. One can book their dog sled tour with Dog Sled Adventures. Dog sledding through the Revelstoke trails is a fantastic experience. Enjoy Dog sledding while passing through the scenic trails and forests and explore the knowledge of the history of dog Sledding.
Explore dog sledding over snowy woodland trails or embark on a scenic trip, going as quickly or as slowly as you want. It'll undoubtedly be a memorable way to take in the scenery, and brave folks can even attempt mushing the dogs!
3. Heli-Skiing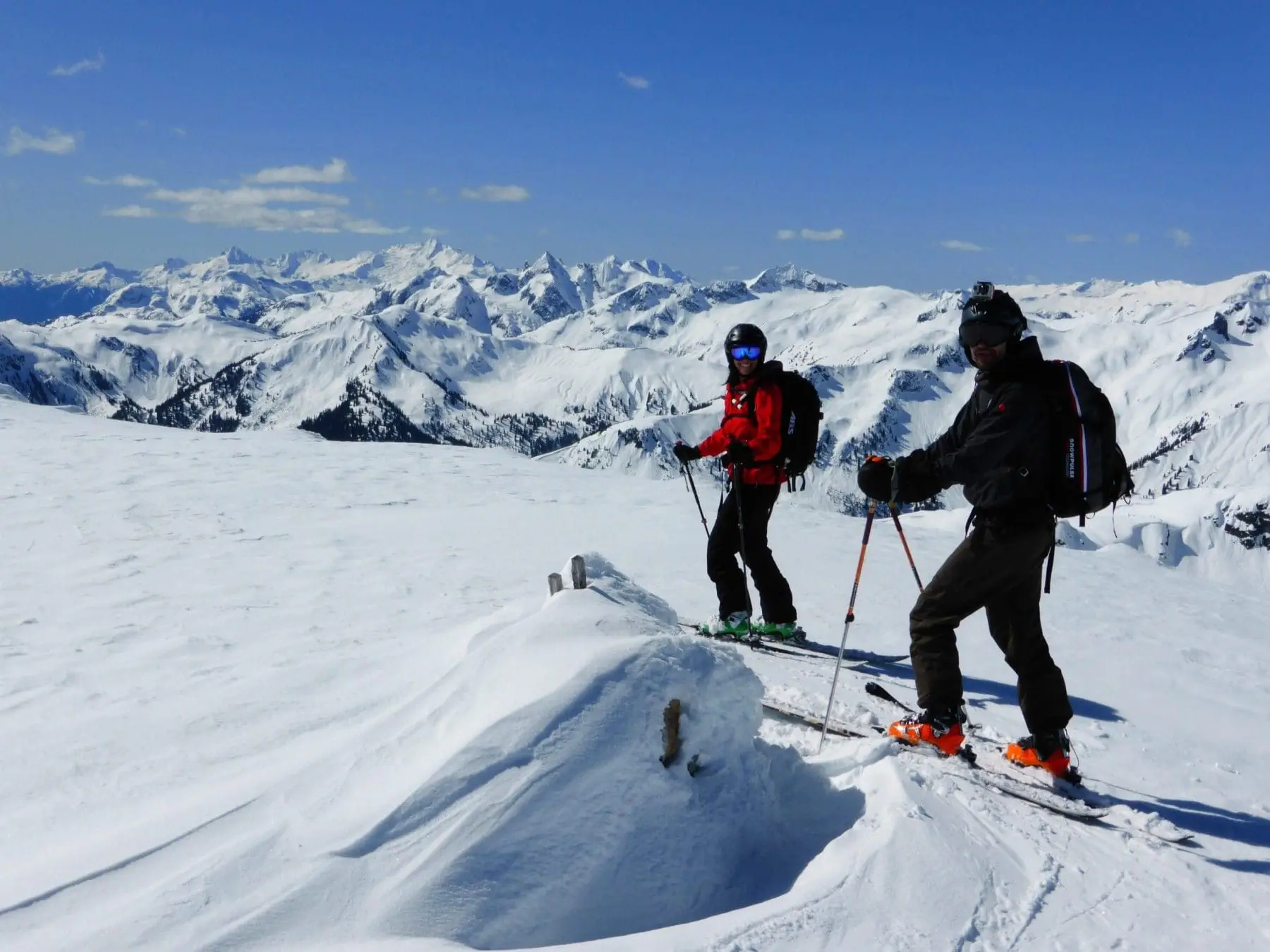 It's no surprise that Revelstoke is known as the heli-skiing capital of the world, with snow lovers from all over the world coming here for the ultimate Revelstoke heli-skiing experience. It's now up to you to make your aspirations a reality.
4. Cat Skiing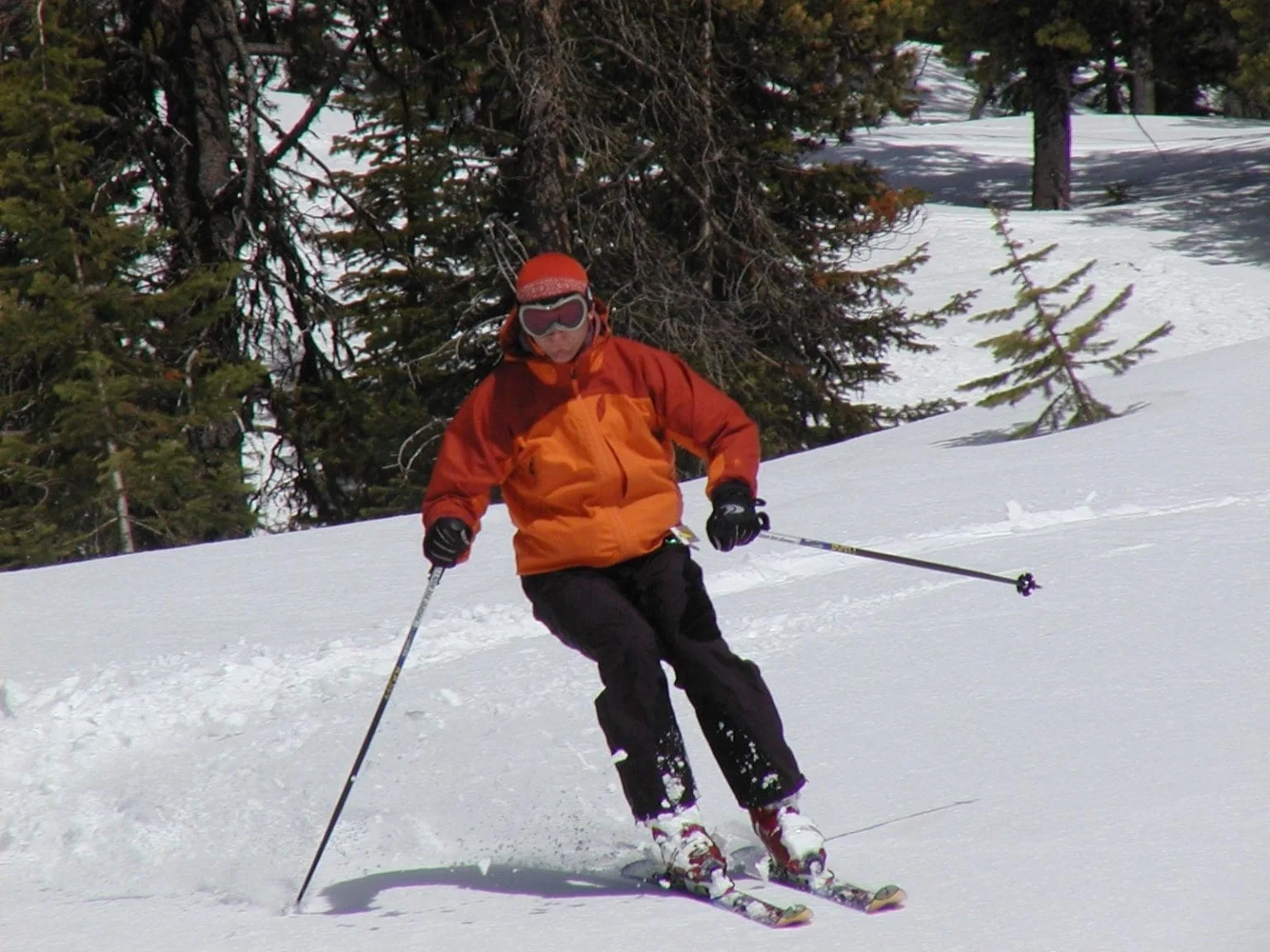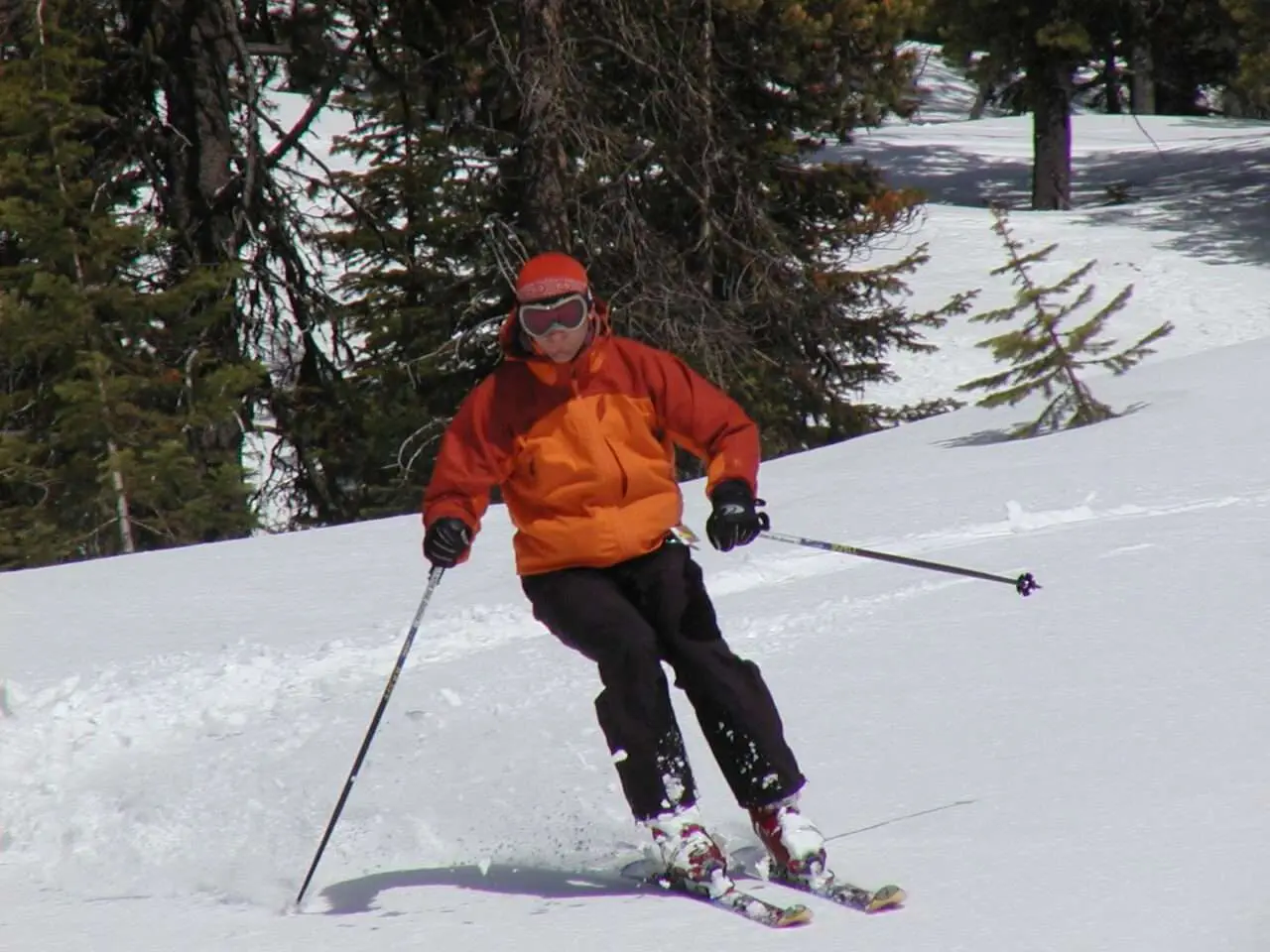 Revelstoke cat skiing provides convenient, one-of-a-kind access to spectacular scenery and breathtaking ski runs, as well as a fantastic value for money. The knowledgeable, pleasant, and qualified guides can't wait to show you around the groomed trails and show you the greatest spots for the day. Join alone, in a group, or contact a company about filling a full cat with your pals.
5. Revelstoke Nordic Ski Club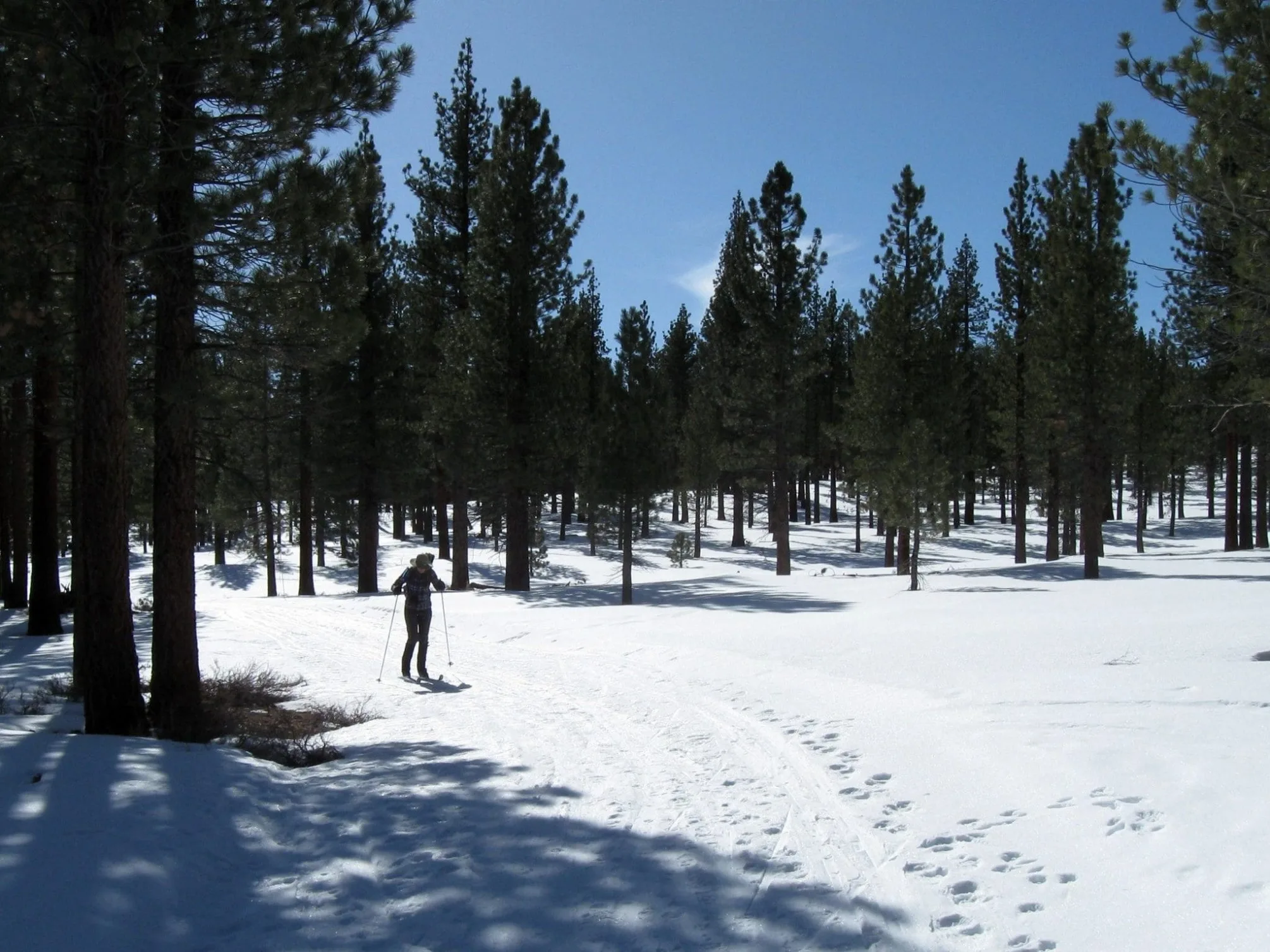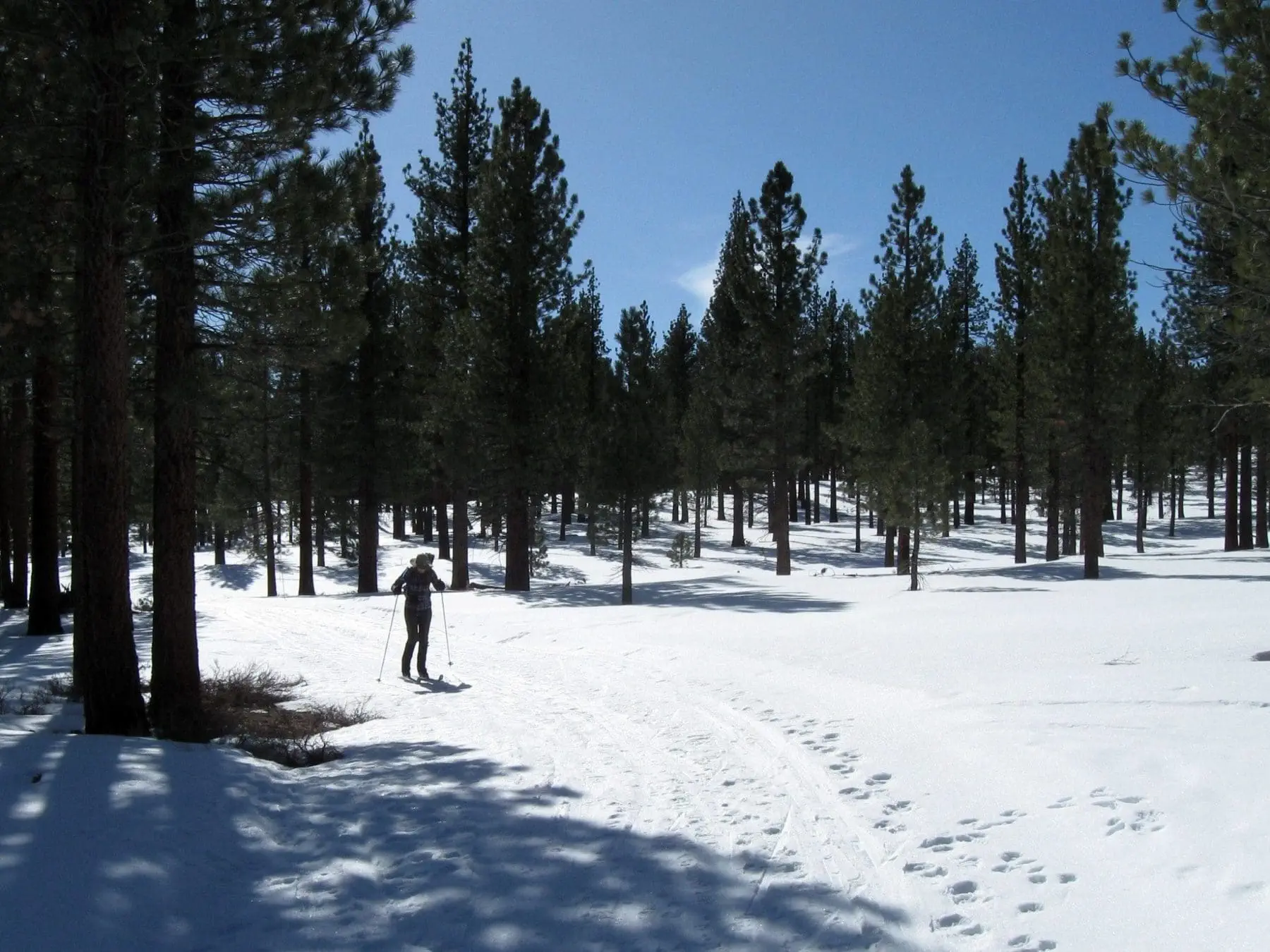 The Revelstoke Nordic Ski Club manages and maintains the Nordic trails in Revelstoke. The trailhead is located on Highway 23, about 7 kilometers south of Revelstoke, at an elevation of around 640 meters.
The groomed trail is 30 kilometers long and is illuminated for night skiing. All trails are designed to accommodate both traditional and skate skills. Mickey Olson Loop, Easy Als, Glen's Glide, and Main Loop are the top skating trails.
6. Fat Biking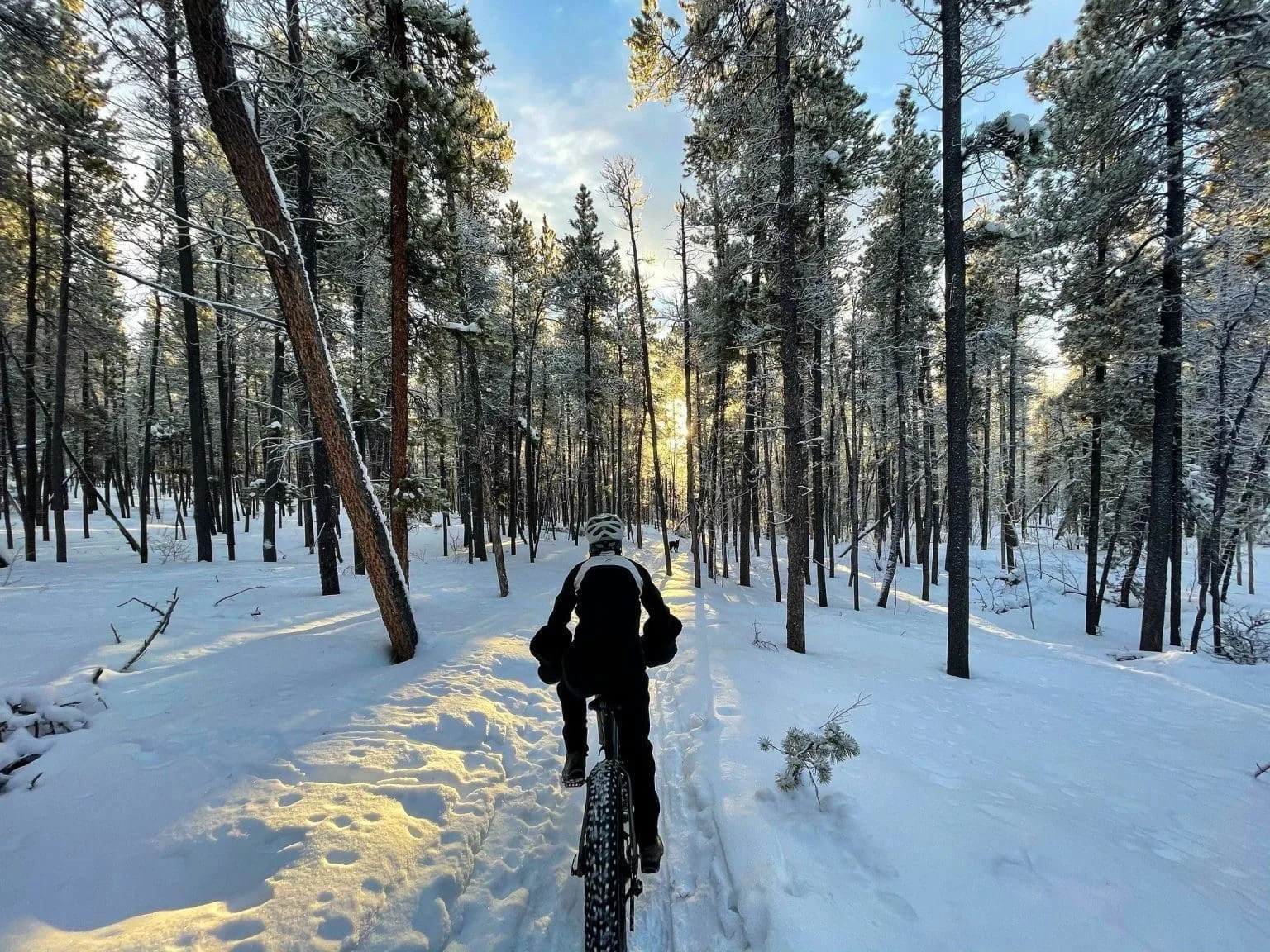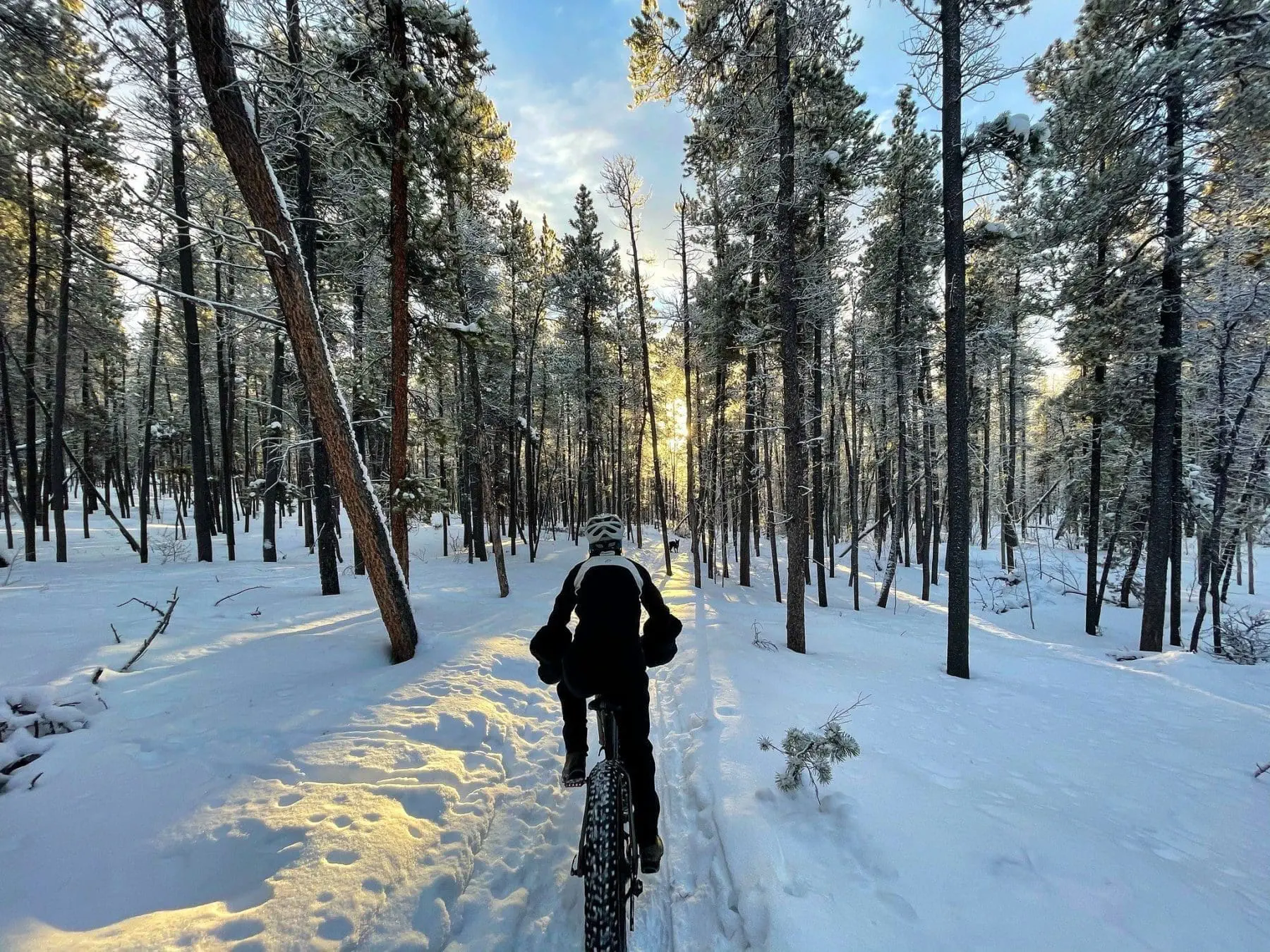 Biking enthusiasts can try fat biking in Revelstoke, British Columbia. There are several trails available in Revelstoke to enjoy fat biking. Fat biking is permitted on the Soren Sorensen 2 km and 5 km routes and the Meadows in the Sky Parkway close to the Inspiration Woods trailhead in Mount Revelstoke National Park. One can rent fat bikes from the Skookum Bike & Ski and Tantrum Ride Co.
7. Get Soak into a Hot Spring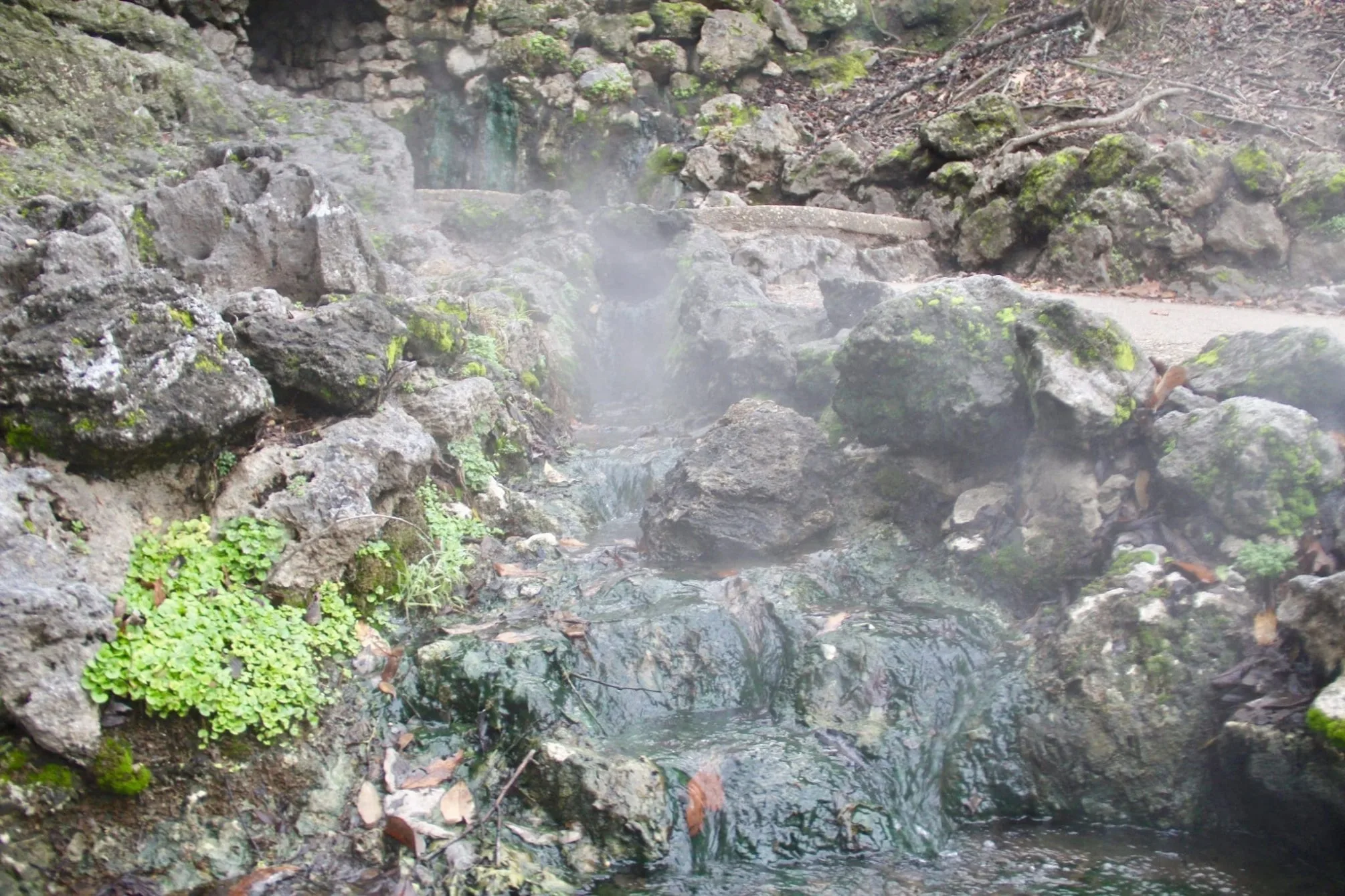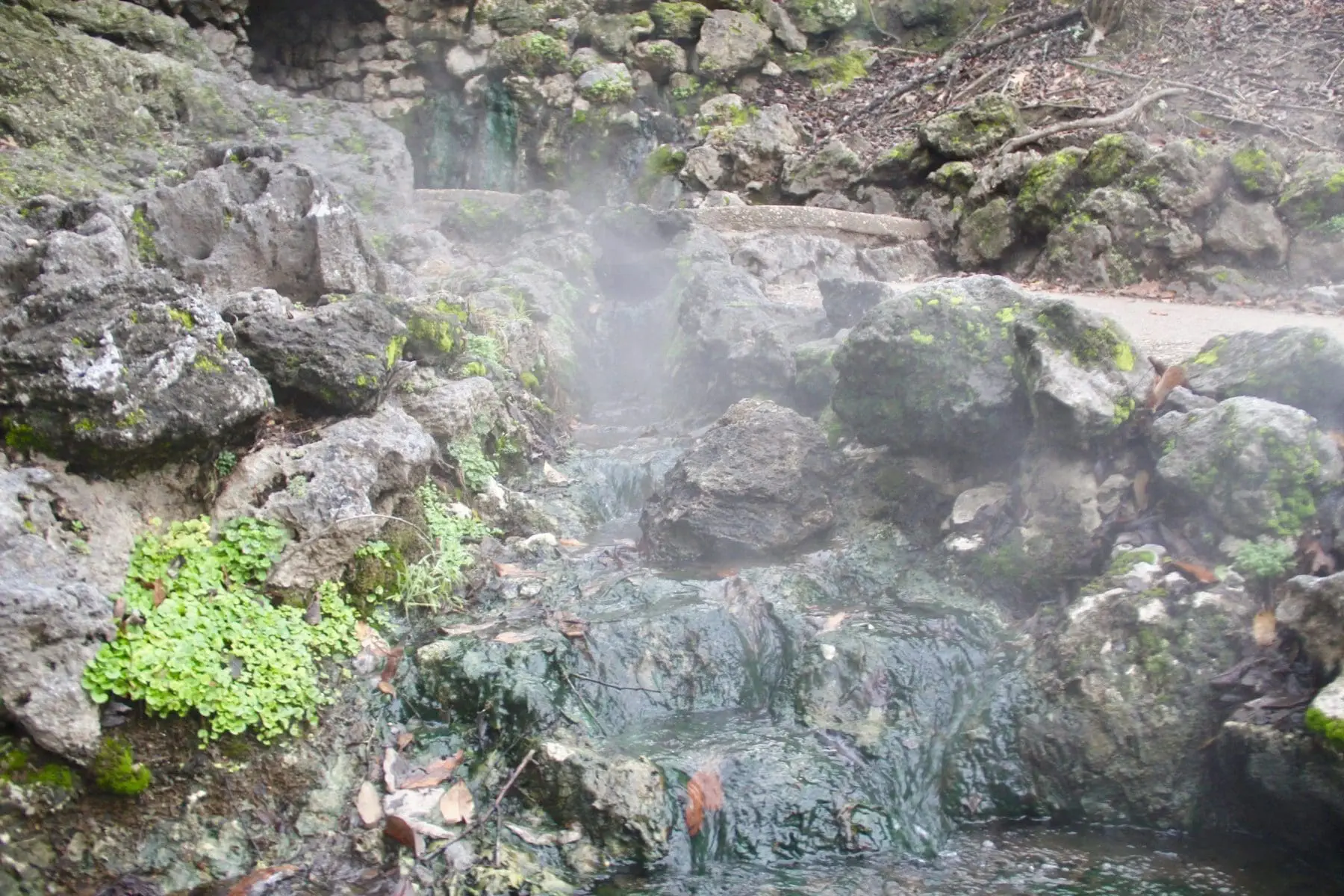 Hot springs are the best way to relax your body and mind, whether it is summer or winter. Hot springs are founded in several places in Revelstoke. It is one of the fantastic things to do in Revelstoke, British Columbia. Here is the list of some natural hot springs you will find close to the Revelstoke.
This is one of the best hot springs in Revelstoke to enjoy with your friends and family. It is located an hour's drive away from Revelstoke. This luxurious Resort offers this hot spring service to its customer only as it is not open to the public. You can access Halcyon hot springs only in Halcyon Resort and Hot springs only.
These hot springs are around a 20-minute drive away from Revelstoke, British Columbia. It is one of the closest hot springs from Revelstoke and is situated within the resort, which offers hot springs and two mineral pools to enjoy swimming.
Halfway River Hot Springs
They are the natural hot springs operated By Revelstoke British Columbia Parks and located an hour and a half-hour away from the Revelstoke. These natural halfway hot springs are free to visit as it doesn't charge any fees from the public.
8. Enjoy Snowshoeing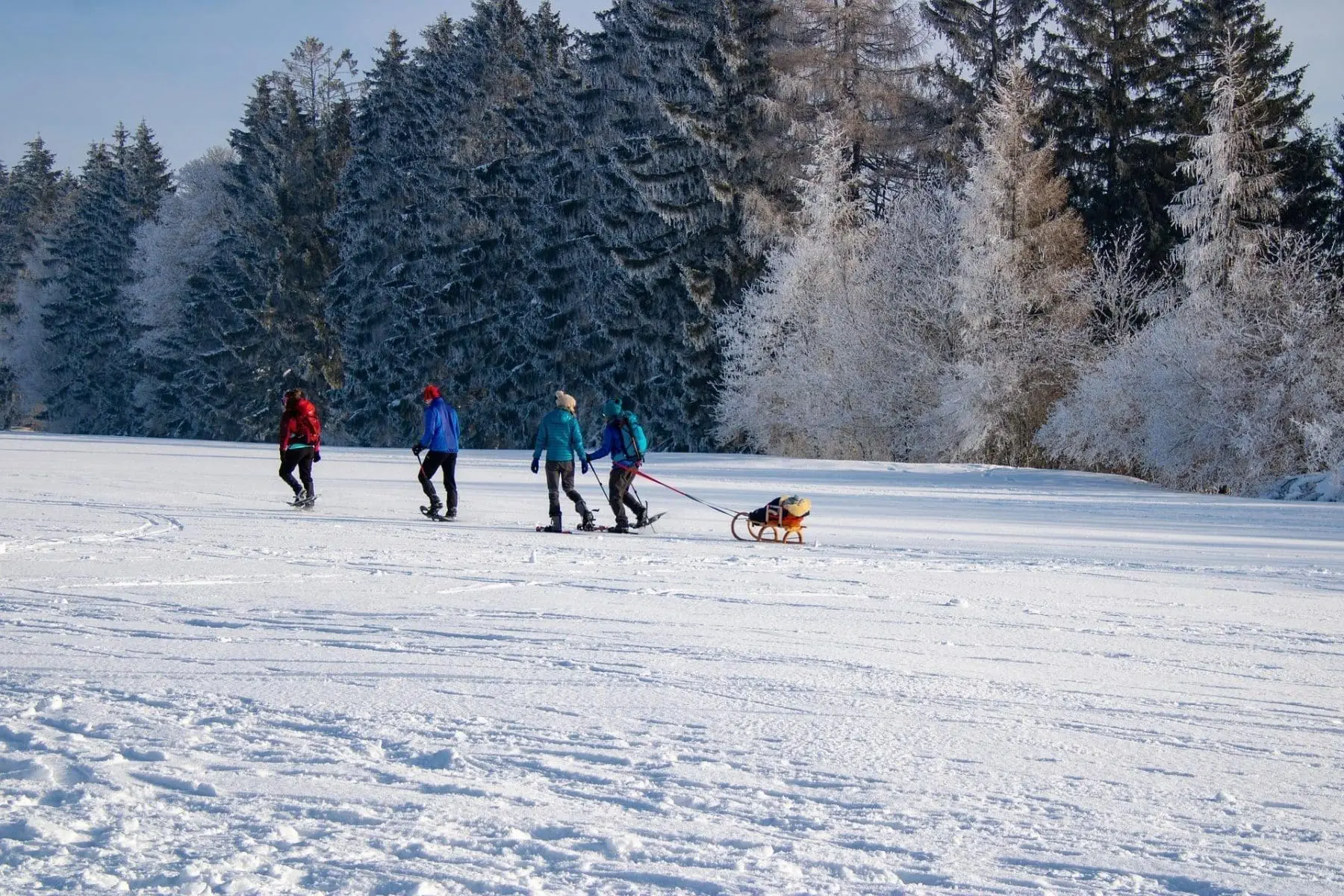 Snowshoeing is a fantastic way to experience spectacular views of winter sceneries. Walk through massive forests, explore the subalpine, or take a stroll along the river. Because of heavy snowfalls, sometimes access to certain wilderness regions is restricted, but you may go wherever you choose with a pair of snowshoes. Bring your gear, rent it in town, or sign up for a guided excursion.
Inquire with Visitor Information Center regarding avalanche terrain and conditions before going out. One of the reasons for this activity's success is that it appeals to a diverse range of age groups, fitness levels, and skillsets.
I hope this article clears all your doubts about what things to do in Revelstoke. If I miss out on anything to do in Revelstoke, you are welcome to comment on that adventurous activity or fun thing in the comment box right below the article.
As an Amazon Associate, Icy Canada earns from qualifying purchases.
[amazon_auto_links id="81298"]
The Icy Canada team strives to create content that matters. It's why our content is written by travel writers, authority experts, well-known authors, and niche experts. Our content is also periodically reviewed by expert authors for accuracy and trustworthiness.
As an Amazon Associate, Icy Canada earns from qualifying purchases. [amazon_auto_links id="81298"]