Here are the things which you can do while visiting Canyon Hot Springs near Revelstoke. It is a unique place offering many activities in the surrounding wilderness and the town.
A rustic romp in the wilderness and the countryside is just what we need occasionally. To get away from the maddening rush of the urban hustle and bustle and be at peace along with friends or family, or even going solo, is refreshing. A great holiday does not involve much more than this. Canada, luckily, is a country well known for its natural beauty. It offers many such chances to be near the lap of nature, locals, and tourists.
Canyon Hot Springs in Revelstoke, British Columbia, is one such place. It is an idyllic spot for family vacations. It is a good spot for outdoor adventure seekers, campers, and nature lovers. Canyon hot springs resort is a place with good amenities and interesting history. It makes for a great place to experience the glory of the great Canadian outdoors.
How to Get there
The Canyon Hot springs resort, is located conveniently beside the Trans- Canadian 1 highway. It is the perfect holiday destination for families who love to take a natural retreat now and then. The resort itself sits in the canyon of Albert mountains and lies in the vicinity of Mt. Revelstoke National Park, Albert peak, and the Glacier National Park in British Columbia.
The Resort is located 35 km. East of the Revelstoke area. The place is 375 km away from Calgary, Alberta- approximately a four-hour drive. The Calgary airport is roughly 269 km away from the site. Thus, the grounds are easily accessible and located close to nature, but not too remote.
When to Visit the Place
The resort stays open from May to September each season, and each campsite is provided with one vehicle and a tent. The hot spring pools are available in May, June, and September from 9 AM to 7 PM and from 9 AM to 8 PM in July and August.
Reservations open in March and can be made through the website.
The History of Albert Canyon
The region itself has a quaint and interesting history. Before the Canyon hot Springs, there was Albert Canyon Town. The springs themself, the mountains, and the gorge are all named after Major Albert Bowman Rogers. Rogers worked for the Canadian Pacific Railway Company. This organization was responsible for connecting Canada from coast to coast.
The duo explored the surrounding region and was responsible for discovering Roger's Pass in 1881-82. The pass was designated a historic site in 1971. The pass was recognized for the role it played. The construction and development of the North Pacific railway line made it a major traffic route. Albert Canyon served as a small pusher station, having a roundhouse built there in 1916.
The station had a small staff. This included a Canadian Pacific Railway agent, railway operators, and a section gang. This was the beginning of Albert Canyon town. According to the Canyon springs website, the workers at the small railway station were the ones who created the first hot spring bath in the region. They probably did so by blasting the ground to create a pit at the hot springs. This was then lined with timber from the nearby forests. This little project was appreciated by locals and travelers who visited the place. Unfortunately, Albert Canyon later became an abandoned townsite. This happened due to the Canadian Pacific Railway removing the maintenance post.
Visitors today can still listen to trains moving along not very far from the resort complex. No doubt a reminder to them of the unique history of this place.
Costs Associated
The following are the costs for visitors and guests at the Canyon Hot Springs resort-
Camping rates range from $39- $45 per 2 persons, unserviced. Service included, in the form of power and water, the prices rise to $ 48- $58 per 2 persons and include $3 for another. Children under 4 are free. The addition of a vehicle is covered in $10.
Camping cabins are priced at $98 for two people and include pool passes. Extra persons for $10 each. No amount is charged for children under 4 years old.
Cabin and rooms amount to $105- $345 for 2 persons and include pool passes and breakfast. The addition of a person is $20. No amount would be charged for children under the age of four.
The Resort
The Canyon Hot springs resort complex is 200 acres large. It includes important facilities like a Laundromat, Cafeteria, Parking, etc., and other modern amenities. It offers beautiful, scenic views of the surrounding landscape as well. Hot springs are, put, reservoirs of geothermally heated groundwater. They are unique and present all over the world.
In Canyon hot springs, the natural goodness of hot springs is available in two modern pools. This may seem as something possibly strange to some visitors. Yet, the mineral pools are fed by natural spring sources a few miles away by pipes. Only the water itself is treated. Chemically. The pools contain water temperatures up to 106 F (40 C) and 86 F (32 C). The resort sprawls over a large area and has several cabins for guests to stay in. The campsites are many (approximately around 200 in number) and spread widely.
The resort also has RVs available for guests to stay in and lush green spaces to pitch the family tent. The resort campground area is pet-friendly as well. Yet, pets should remain leashed throughout the stay, and prior notice is required to be made to the resort. Pets are not allowed within the cabins, though.
The Canyon hot springs resort has modern facilities and amenities but retains the old-school charm of Albert Canyon.
Health Benefits of Hot Springs
Bathing in hot spring water (even if it is chemically treated) has several health benefits for people-
•A hot spring water bath promotes better, more fulfilling sleep.
•It aids the body in reducing stress levels and helps one relax.
•Hot water from springs enables oxygenation. It works to increase blood circulation in the body as well.
•It helps detoxify the body, killing germs and bacteria on the skin.
• Minerals present in hot spring water like silica, salts, calcium, phosphates, iron, boron, etc., are essential for the body and help boost the immune system and increase the body's metabolism levels.
Things to Do
The superb location of the Canyon Hot springs resort means that guests can access several lush natural environments. In addition, there are national parks that are close by and can also be visited :
• Mt. Revelstoke National Park– Located in the Selkirk mountains and founded in 1914. This is a great spot to visit when in the area. It has various wildlife, including elk, timber wolves, pumas, grizzlies, mountain goats, martens, etc. The park also offers various activities like skiing during the winter, hiking, and biking. The National Park is famous for its rugged mountainous landscape and wildflower meadows.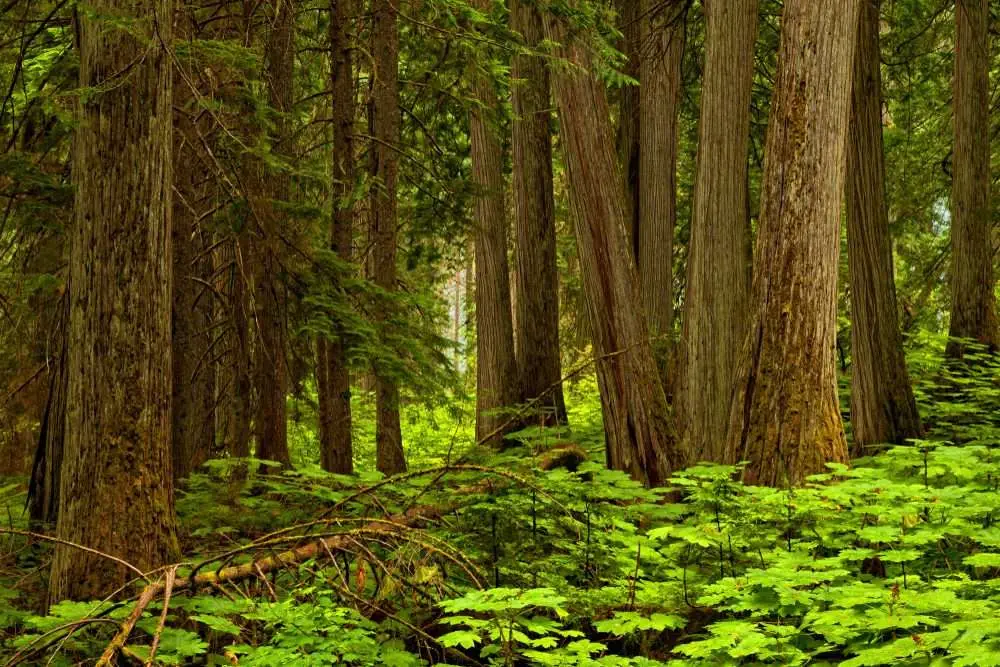 • Glacier National Park– Established in 1886, this national park is much bigger than the last one at 1349 sq. km. It contains dense forests, active glaciers, tall peaks, and a large cave system. Making it an ideal place for explorers and adventurers. In winter, this park gets heavy snowfall and is quite popular among tourists. It offers activities like hiking, going board walking, walking along wilderness trails, etc.
• Banff National park– This well-known national park is a bit further away but still accessible by road. It has a range of wildlife like wolves, bears, coyotes, lynxes, and other wildlife. Banff is Canada's oldest park and the largest one on this list, at a whopping 6,641 sq. km. It has dense coniferous forests and beautiful alpine landscapes.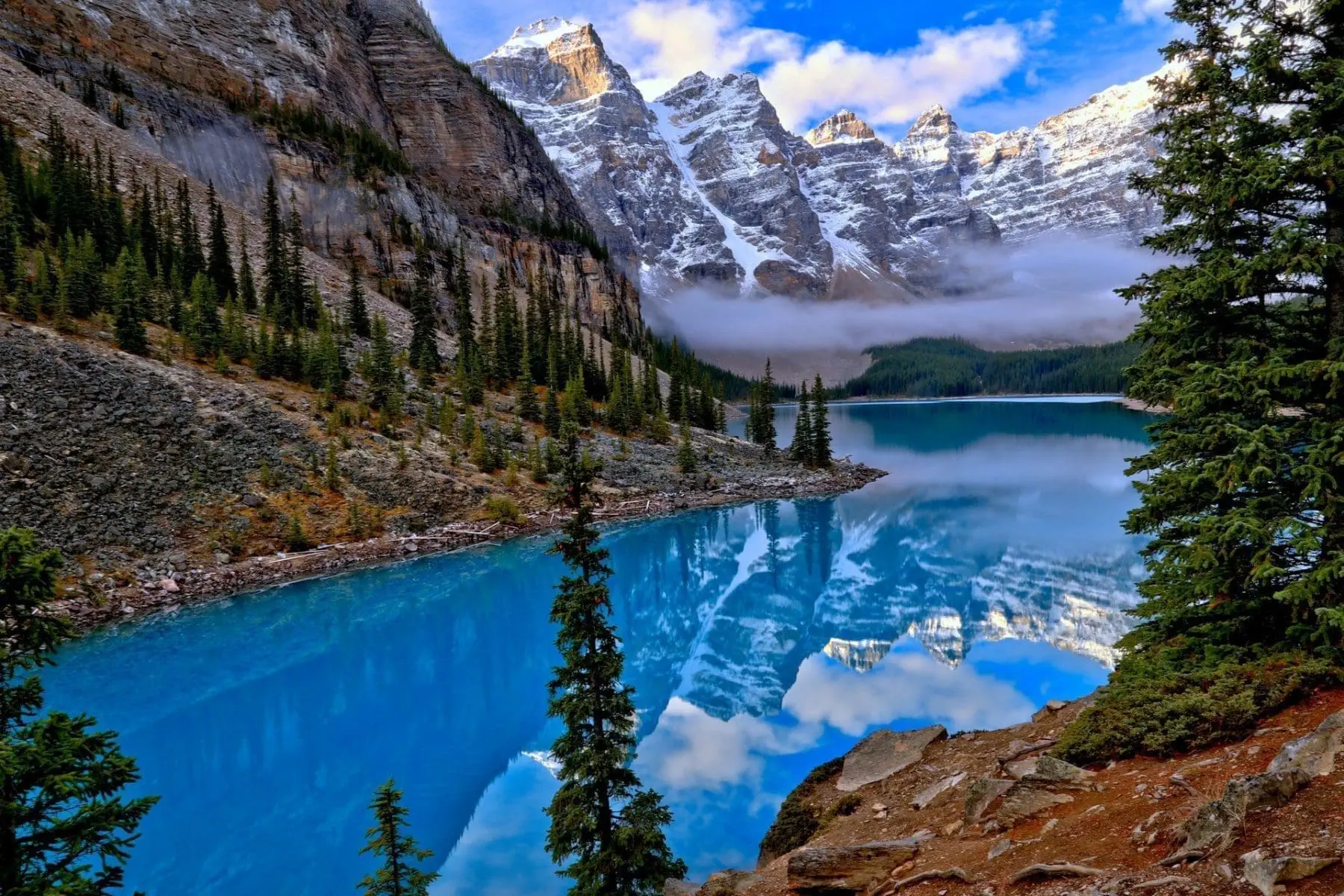 • The nearby Colombia river is also a great spot to visit. Especially for those who love nature and are looking for the thrill of exploration.
• Revelstoke offers diverse activities like dog sledding, rafting, escape rooms, ax throwing, etc., for fun-loving people who like exploring new places.
• There is also the Revelstoke Visual Arts Centre, the Revelstoke Museum, The Rogers Pass National Historical Monument site, and a railway museum. Ideal for those who love to geek out.
• You can also explore the old Albert Canyon townsite, which is not very far from the resort.
Canyon Hot Springs, British Columbia, thus, is a wonderful spot. Holidaying families who are looking for a memorable outdoor experience should definitely visit. The old-school charm of the place remains intact. The resort garners several visitors in the holiday season. The mineral pools at the canyon Springs resort are a unique experience too. Thus, this resort is a good place to go to and enjoy the charm of outdoor life.
The advantages offered by the place are many. Visiting Canyon Hot Springs, British Columbia, is bound to be an exciting adventure in the lap of nature.
Drop a comment if you have visited the place.
Also, tell us about other unique places with hot springs you have gone to in the comments section below. We would love for you to share your stories.
Click here to read about places like Canyon Hot springs to visit in Canada.
Why Try Out Rocket.net - IcyCanada's recommended hosting provider
The Icy Canada team strives to create content that matters. It's why our content is written by travel writers, authority experts, well-known authors, and niche experts. Our content is also periodically reviewed by expert authors for accuracy and trustworthiness.
Why Try Out Rocket.net - IcyCanada's recommended hosting provider