Throughout the year, Yellowknife hosts a variety of entertaining events and activities. Activities range from golfing under the midnight sun to canoeing, hiking in the woods, and watching the world-famous northern lights.
Suppose you are considering taking a vacation at Yellowknife to the far north but aren't sure what activities to include in your itinerary. In that case, the following list of the best things to do in Yellowknife, Wales, and the Wales northern heritage center will likely provide some ideas for your trip.
Yellowknife, the capital of the Northwest Territories and the territory's main city, serves as the nerve center for the mining, manufacturing, transportation, communications, education, healthcare, tourist, and commercial activities across the region.
Because of declining gold prices and rising operating costs, Yellowknife's last gold mine shut down in 2004, marking a turning point for the city's economy. Since then, Yellowknife's primary source of economic growth has been the government. Historically, Yellowknife's economic growth has been driven by gold mining.
Our guide will concentrate on the finest things to do in Yellowknife during the summer months of June through September since winter warrants its separate page. However, before we get into it, let's discuss the weather since doing so is a very Canadian thing to do.
1. Here are Some Things to Do in Yellowknife
1.1. Aurora Viewing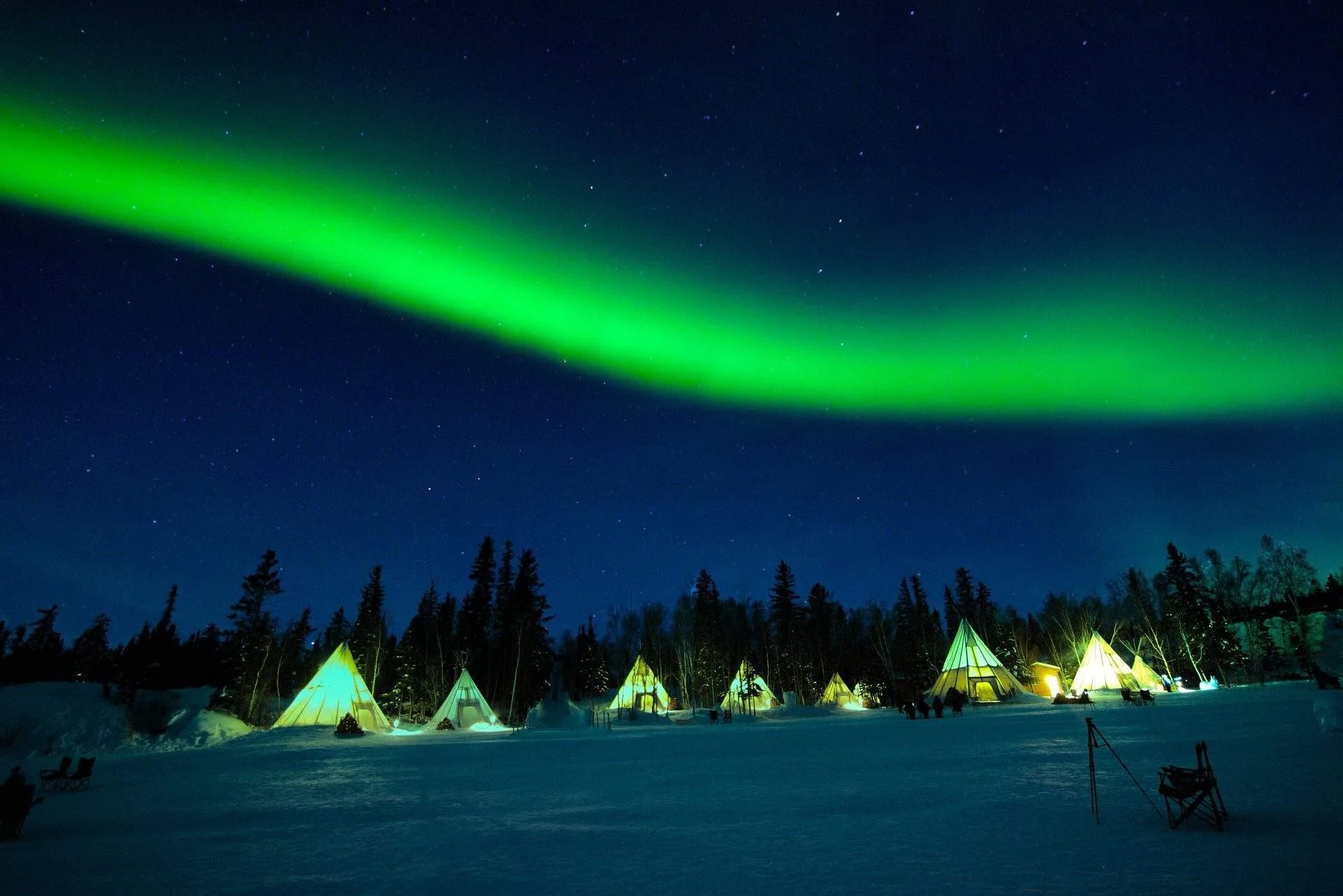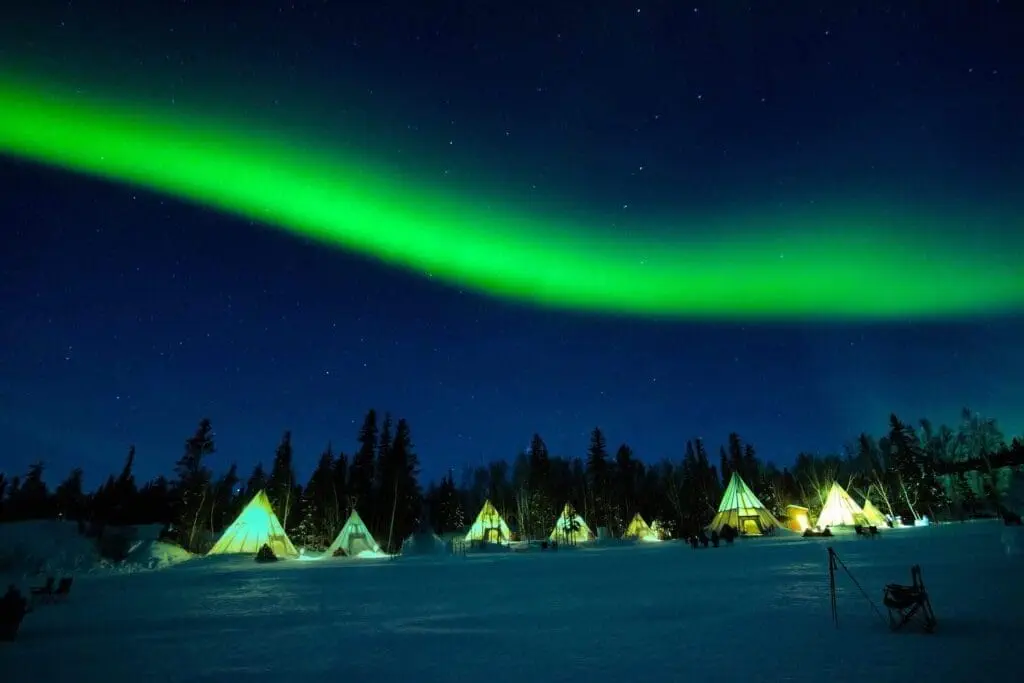 In Yellowknife, one of the greatest periods to watch the northern lights is between the middle of August and the beginning of October. Even though the evenings are becoming longer, there is still a significant amount of daylight remaining at this time of year. Plus, there was no snow. It would be best if you remained up longer than usual during the dead of winter to see these strands of lights twirl through the night sky.
It is highly recommended to plan your trip during September because of the nicer weather (unless you are looking for a true northern winter experience). Evenings that could be overcast and rainy are possible. If you wanted to improve your chances of seeing the northern lights, also renowned as the aurora borealis, you should spend at least three nights.
Cozy up in a rustic cabin during this private experience for a midnight lunch of Bannock and fish chowder, aurora village, and listen to tales provided by your local host. The Cozy Cabin Bucket List for Aurora Tours includes this activity. Take in the beauty of the Aurora Borealis amongst the night sky.
Aurora Hunting Tours will take you away from the city's bright lights to some of the greatest places to watch the aurora borealis.
1.2. Yellowknife Hiking
Yellowknife is home to trails ranging from simple to intermediate difficulty, perfect for families. Check out Frame Lake, Canada's northwest territories, Prospector's, and Niven Lake Trails if you're looking for hiking opportunities close to the city center.
Both the well-known Cameron Falls Trail at Canadian north and the Prelude Lake Trail, center square mall, are excellent choices for treks that are located outside of the city but are still within an hour's drive of it.
1.3. Frame Lake Trail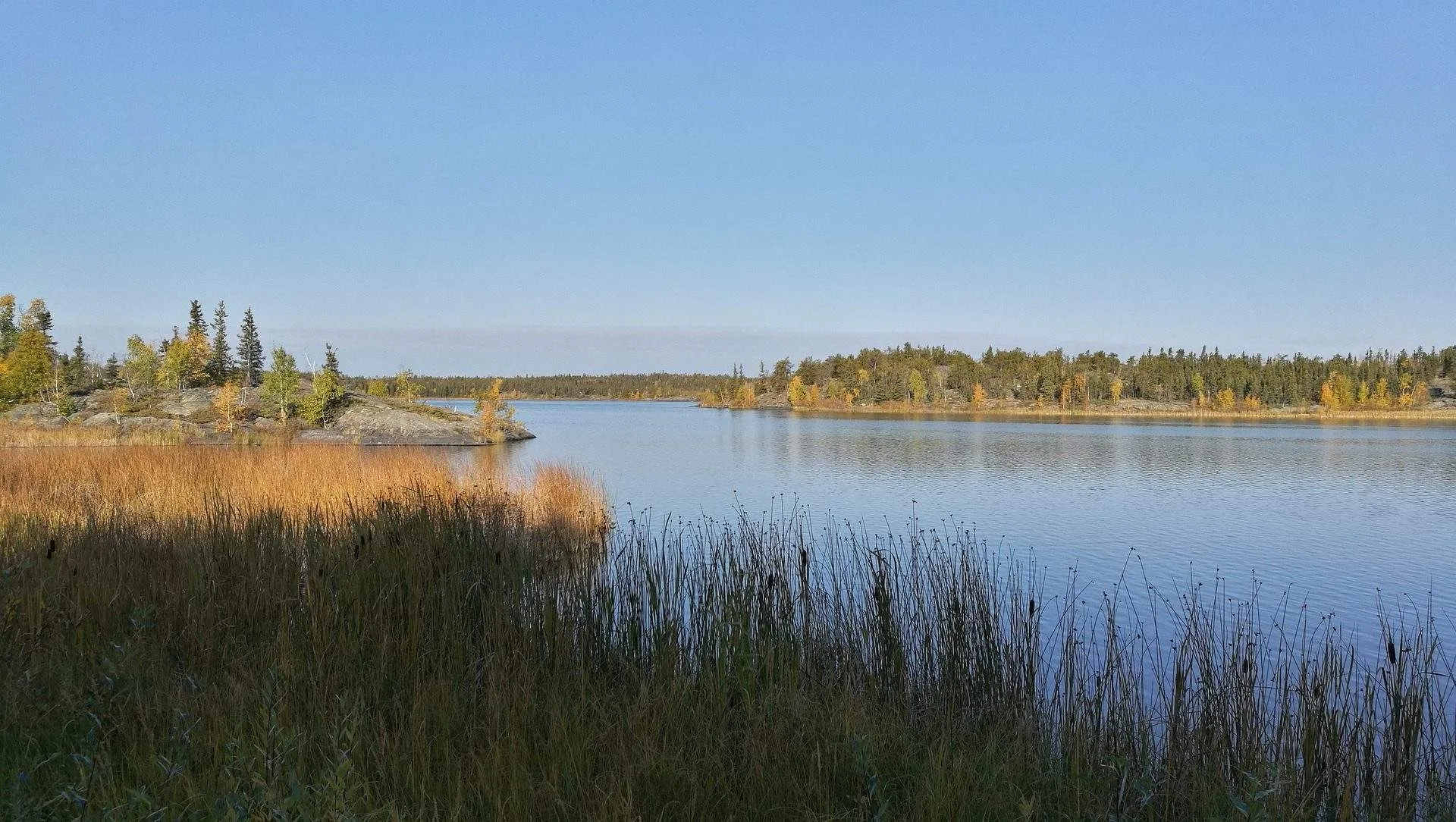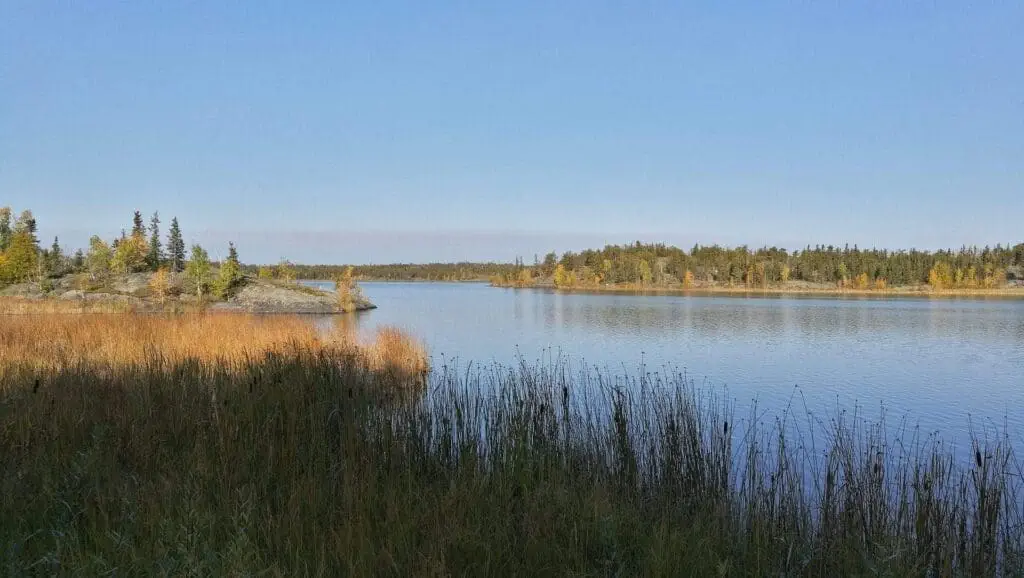 Where: In the heart of Yellowknife, you may get there through the parking lot beside the Legislative Assembly or the municipal hall.
The walk from City Hall to Stanton Hospital is well-paved and quite easy to navigate. On the west side of the lake is an easy-to-moderate nature route. Friendly to both families and their dogs.
The Frame Lake Trail is a straightforward four-kilometer trek that can be accessed directly from Yellowknife's downtown area. This path is at the top of our list of things to do in Yellowknife, and we trek it regularly throughout the year. Sometimes we walk just a tiny portion of the path, and other times we walk the whole thing.
The Frame Lake walk goes by the new Stanton Hospital, the municipal hall, and the Legislative Assembly. The path from City Hall to Stanton Hospital is completely paved, and you may often see residents of Yellowknife strolling or riding their bikes into the city's central business district.
The west side of the route connects into Bristol Monument and Lakeview Cemetery through a more difficult nature trail that passes through jack-pine kinds of wood and over rocky outcrops. This trail is located on the west side of the trail. It is highly recommended that you carry insect spray and wear shoes with thick soles. The Bristol Monument is one of the most well-known attractions in Yellowknife.
1.4. Prospector's Trail, Yellowknife
Where: The trail begins at Yellowknife's capital, Fred Henne Territorial Park. Nature path with an easy to moderate level of difficulty. The trail is friendly to both families and their dogs.
There is gold to be found here! At the very rate, that is how it appeared. In 1935, gold and diamond mines were found in this area, which led to the establishment of Yellowknife as a settlement focused on gold mining.
You may learn about the part of the history of miners and identify rocks from the Canadian Shield along the Prospector's Walk, which is a well-marked interpretive trail. To learn more, you can pick up a leaflet at the campsite.
The Prospector's Trail is a loop about four kilometers long and begins at Fred Henne Park. Most of the route consists of unpaved dirt and rock trails, with just a few small hills. There are some stunning sights of the city, the lake, and the countryside in the surrounding area.
Be careful to wear shoes with rubber soles and carry insect repellent. When September rolls around, the route may be muddy, and the number of mosquitoes this close to the lake is enough to make you want to run away. Okay, that's a bit of an exaggeration (mainly), but insect spray is an absolute must.
1.5. Niven Lake Trail, Yellowknife
Access points may be found along Niven Drive or Haener Drive, as well as near the Nova Hotel. The effort required is low. Friendly to families and those with strollers. Dog Friendly the Niven Lake Trail is a flat, simple loop that circumnavigates a marshy lagoon and is about two kilometers long. This trail is one of the best sites in the city for birding, and you could even see a muskrat or two along the way.
Trails that branch off the Niven Lake Trail provides access to the Yellowknife Ski Club and the Back Bay Cemetery. The vibrant colors of autumn are especially noticeable throughout the metropolis. Each autumn, when the leaves begin to color, our family enjoys going to Niven Lake to explore and shoot photographs.
1.6. Cameron River Falls Hiking Trail
Where: along the Ingraham Trail, about 47 kilometers east of Yellowknife. The level of difficulty is medium. Dogs and children are welcome, with the understanding that the terrain may be rough and that there may be some climbing involved.
Guided Hike: Hikes to Cameron Falls may be taken with a guide at any time of the year. The trail to Cameron Falls is clearly defined within Hidden Lake Territorial Park and extends for 2 kilometers (round trip). You will be walking up and down steep hills, which means you will need shoes that can handle rough and uneven terrain.
A stunning view of the 15-meter falls as they tumble down the Cameron River will be your reward for your efforts. This will be your prize for hiking to this location. Don't hang around the lookout too long! Carry up the route, and as you get to the footbridge, turn right to find a wonderful picnic site next to the river. Cameron Falls is most beautiful around the end of September, just as fall is beginning to take hold. Bring a camera with you to take pictures of the ever-changing surroundings.
Those feeling more daring might continue their journey another 8–9 kilometers upstream to reach the Cameron River Ramparts. Even if the path is not very well built, it is not too difficult to follow the river or the course. The region around Cameron River Falls also offers access to the Lower Cameron River Canoe Route, one of the canoe routes that make up the Ingraham Trail.
1.7. Prelude Lake Trail
Where: Approximately thirty kilometers away from Yellowknife, along the Ingraham Trail. The level of difficulty lies among both easy and moderate. Children and dogs are both welcome here.
The interpretative route around Prelude Lake is beautiful and great for families with children. As you cross sand, bedrock, and muskeg regions on this loop that is 2.5 kilometers long, you will learn all there is to know about the surrounding flora and wildlife. In addition to that, several lookout sites overlook the lake.
Following this trail is a wonderful activity you may perform with your children. Since she was five years old, my daughter has been hiking without incident along this path without any problems. She has a lot of fun climbing on the rocks and searching for unique items to bring back.
The trailhead of the Prelude Lake Campground may be accessed just outside the campground's gatehouse, which implies that parking there is completely free. Bonus!
1.8. Yellowknife Camping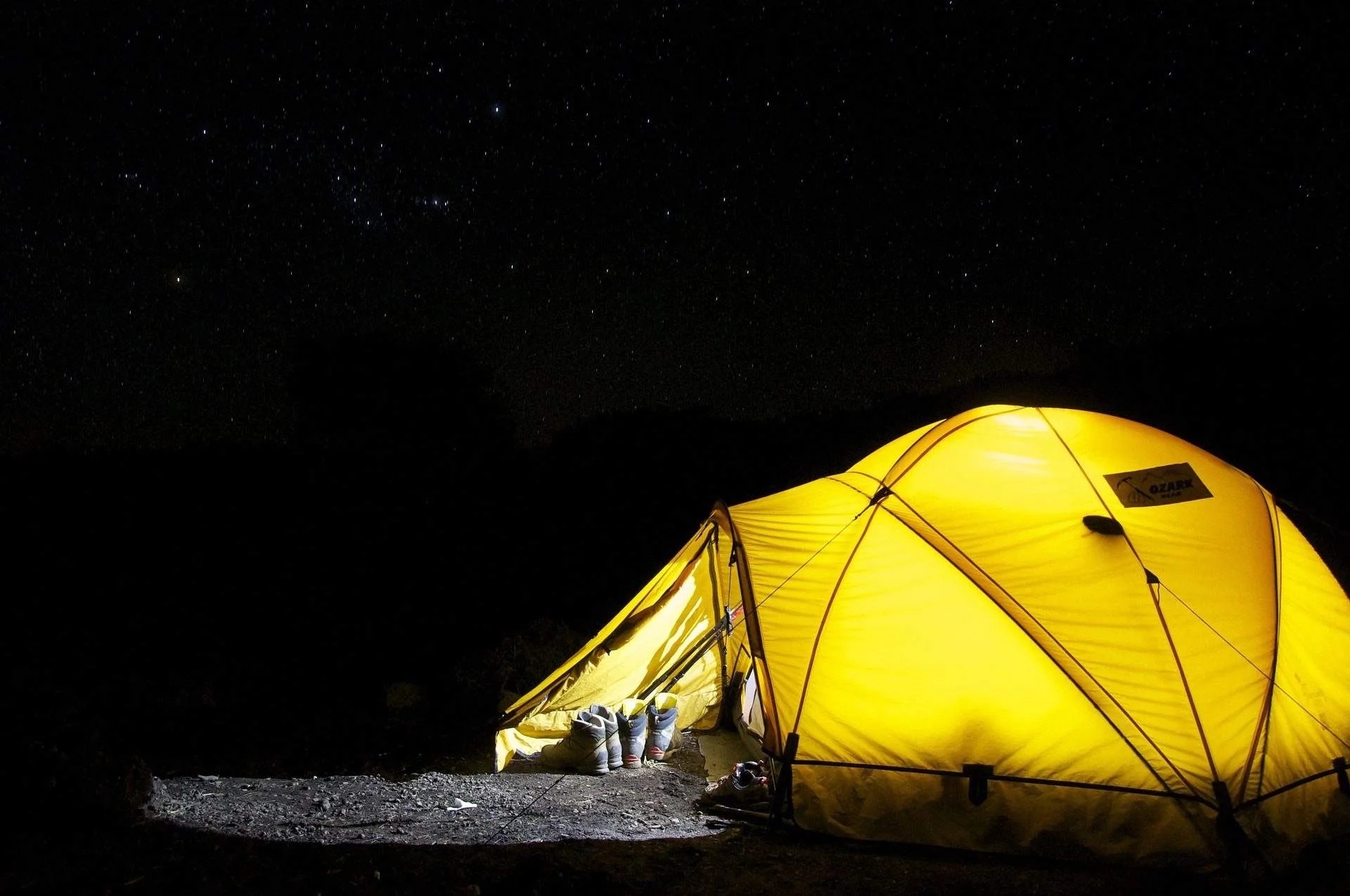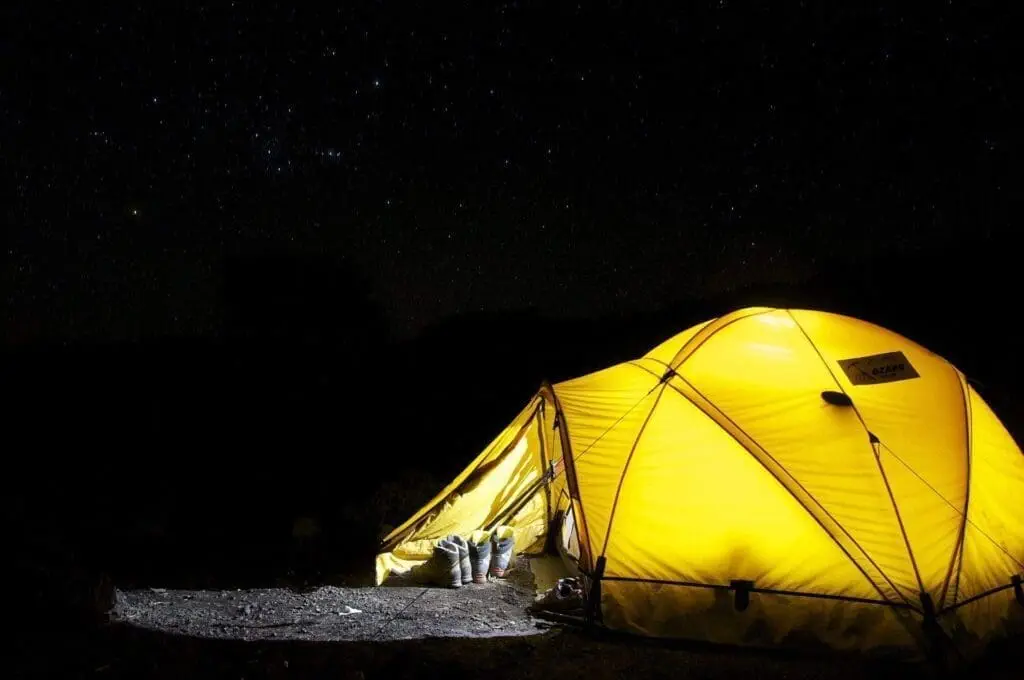 Camping in the northern states is at its peak during the summer months.
Nevertheless, camping in Yellowknife and the surrounding area is feasible from May through the beginning of September. When the season first begins and comes to a close, there are often fewer bugs. It may also be chilly, so bring along proper clothing and equipment.
1.9. Fred Henne Campground
Where: Between Old Airport Road and Ingraham Trail, accessible by an entrance off Highway 3 (also known as Frontier Trail or Mackenzie Hwy).
75 powered sites, 40 unpowered sites, and six tent pads are available. The Fred Henne Campground is the ideal location to stay at if you want to have access to some of the conveniences of home (anyone up for a quick trip to the Co-op for some chips and hotdogs or a cup of coffee from the Birchwood Coffee K?) while also having the sensation of being in the midst of the wilderness.
The home of Fred Henne may be found on Long Lake, which is located directly on the outskirts of Yellowknife. Long Lake's beach is a favorite summertime destination, and if you don't mind braving the chill, it's also open through September.
You can tick off two enjoyable things to do in one trip since the trailhead for the Prospectors Trail is located at the Fred Henne Campground, right next to the structure that houses the showers.
1.10. Prelude Lake Campground
Where: Along the Ingraham Trail, a distance of 30 kilometers and a travel time of 30 to 45 minutes from Yellowknife. 67 sites without electrical hookups and 12 tent pads.
The Prelude Lake Campground offers a variety of activities that are fun for the entire family. There is a boat launch, a playground, a sandy beach, and a day-use area, all located inside the campsite itself.
A lookout may be reached at the end of the short Panoramic Trail above the boat launch. Make sure to bring a camera with you so you can capture the breathtaking scenery of Prelude Lake. The beauty of Twilight is unparalleled.
The length of Prelude Lake is 16 kilometers, and it is dotted with islands. Prelude Lake comes highly recommended if you like boating since it is a sanctuary for those who enjoy the activity. If you are not camping, you must pay a day-use charge to park within the campsite area.
1.11. Reid Lake Campground
Where: a one-hour trip along the Ingraham Trail, which is sixty kilometers away from Yellowknife.
The most remote of the three campgrounds, Reid Lake, is also the one I most like visiting. It is typical for there to be less noise and a lower level of activity.
This campsite provides an excellent starting point for various outdoor activities, including canoeing, swimming, fishing, and boating. A kid-friendly playground is located at the bottom of the hill, and a tiny sandy beach area is nearby. With coolness! In our society, this is always an added benefit.
1.12. Canoe Trips Around Yellowknife, NT
Canoe tours are another enjoyable activity that can be done if you want to camp away from the RV route or if you are interested in visiting one of the numerous lakes that the Yellowknife region has to offer. They have something that can accommodate your skill level and the available time, whether a day or a week.
1.13. Biking
Mountain biking, guided bike tours, fat bike riding, and other bike rental options. There are opportunities to go biking in and around Yellowknife.
There is plenty for people of all different skill levels and degrees of adventurous spirit to do, whether they want to go out on the road along the Ingraham Trail, ride their mountain bikes over granite rock on the Prelude Lake Trail, or take a spin in the Sand Pit.
Fat bikes are popular year-round but particularly during the winter months in Yellowknife. People who live in the north have to find methods to keep themselves busy and sane during the winter season since winter lasts for so long. For the remainder of the year, you may hire fat bikes and ride them alone or with a guide on a fat bike tour. Both of these options are available.
1.14. Fishing
Yellowknife is the departure point for day excursions with a guide, fly-in ice fishing lodges, and do-it-yourself fishing expeditions across the Northwest Territories. Make your way to Old Town and try your luck fishing from the dock there.
It is well known that the Great Slave Lake is teeming with lake trout and northern pike of monstrous proportions. Pickerel, Lake Whitefish, and Arctic Grayling are three other types of fish that may be found in the Yellowknife area. Obtain your sport ice fishing license and observe the Northwest Territories" fishing restrictions.
1.15. Golfing
Visit Yellowknife online, Wales' northern heritage centers around the summer solstice, for a once-in-a-lifetime opportunity to participate in the Midnight Sun Golf Tournament and tee off at the stroke of midnight.
The downtown Yellowknife Golf Course has 18 holes that players may enjoy while listening to the caws of ravens. The course contains sand fairways, jackpines, and grassy putting greens.
1.16. Float Plane Tourism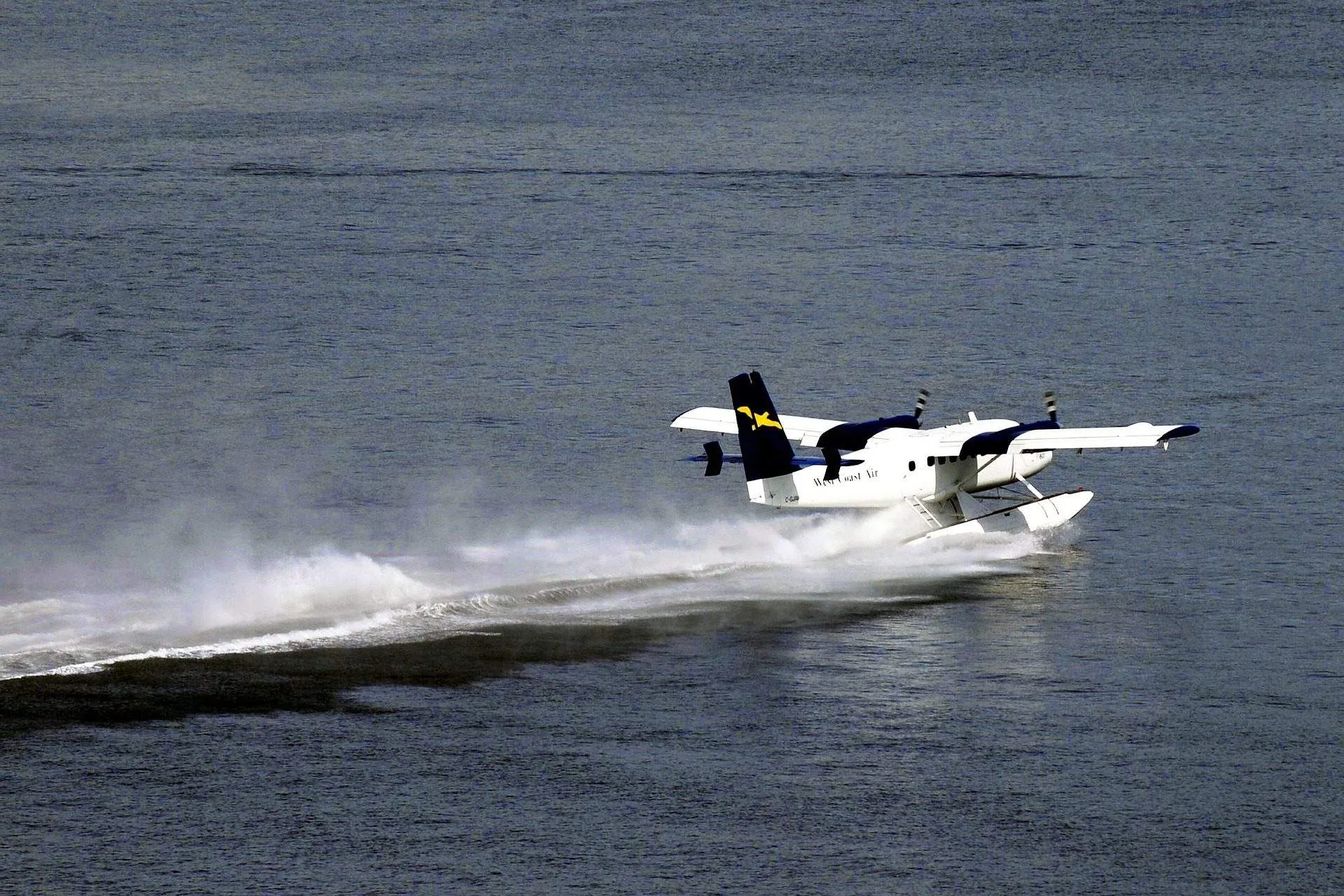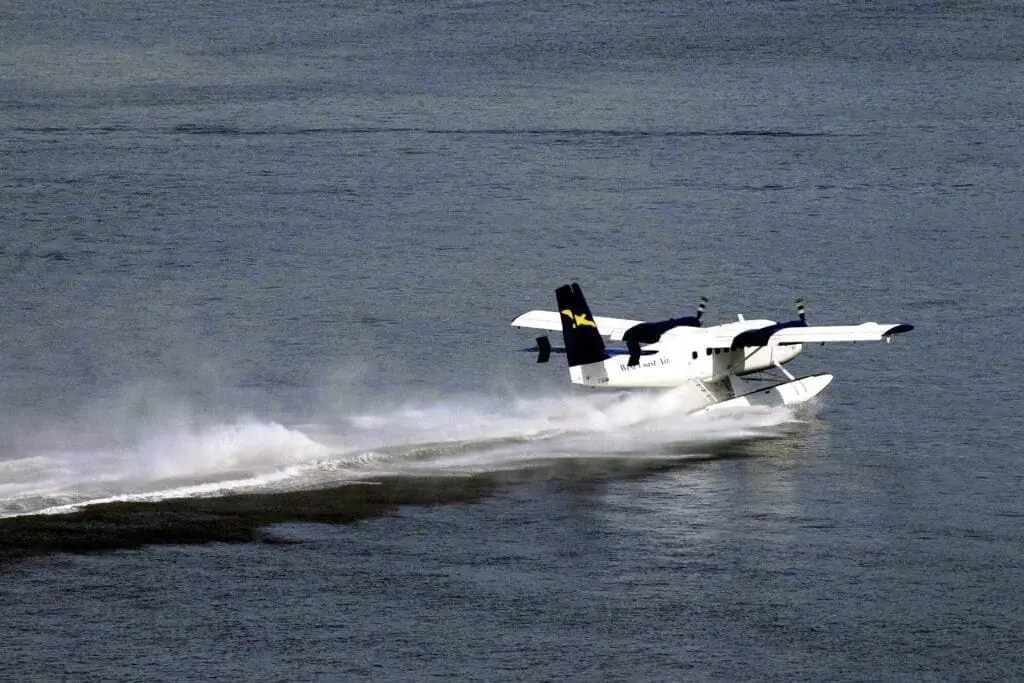 Ever consider what it might be like to fly in the bush? This is your chance right now. Have you ever wondered what it would be like to be a bush pilot? Right now, is your opportunity.
Taking a float aircraft in Yellowknife Bay, Canada's north, is fun, whether you prefer to go on a sight-viewing tour over the region or fly out to a remote lake or lodge for some fishing.
Both of these options are available. Both Air Tindi and Ahmic Air provide passengers with a selection of different alternatives. Your eyes will be opened to the breathtaking grandeur of our nation as you soar over the vast northern wilderness and float over bays and lakes populated with islands and houseboats.
Yellowknife's Back Bay is a great place to paddle. Paddle the waters of Back Bay with a canoe, kayak, or stand-up paddleboard (SUP) that you rented from a local business.
You may take a Yellowknife Bay Tour with Jackpine Paddle, which departs at midday, get your SUP adventure on with Old Town Paddle Co., or launch directly into Great Slave Lake with Narwhal Adventures.
1.17. The Historic Old Town
The first settlers of "Old Town" traveled north in search of gold in the 1930s and established a community in this location. Take a stroll around this ancient neighborhood on a walking tour, either alone or with a guide. Brochures may be obtained at the Tourist Center, which is located in City Hall.
Old Town's residential neighborhood is close to Great Slave Lake and some of Yellowknife's oldest commercial establishments. Something is interesting to see around every bend in the road, from quirky cottages and seafood shacks to mansions, legendary restaurants, and art galleries.
1.18. The Bush Pilot's Monument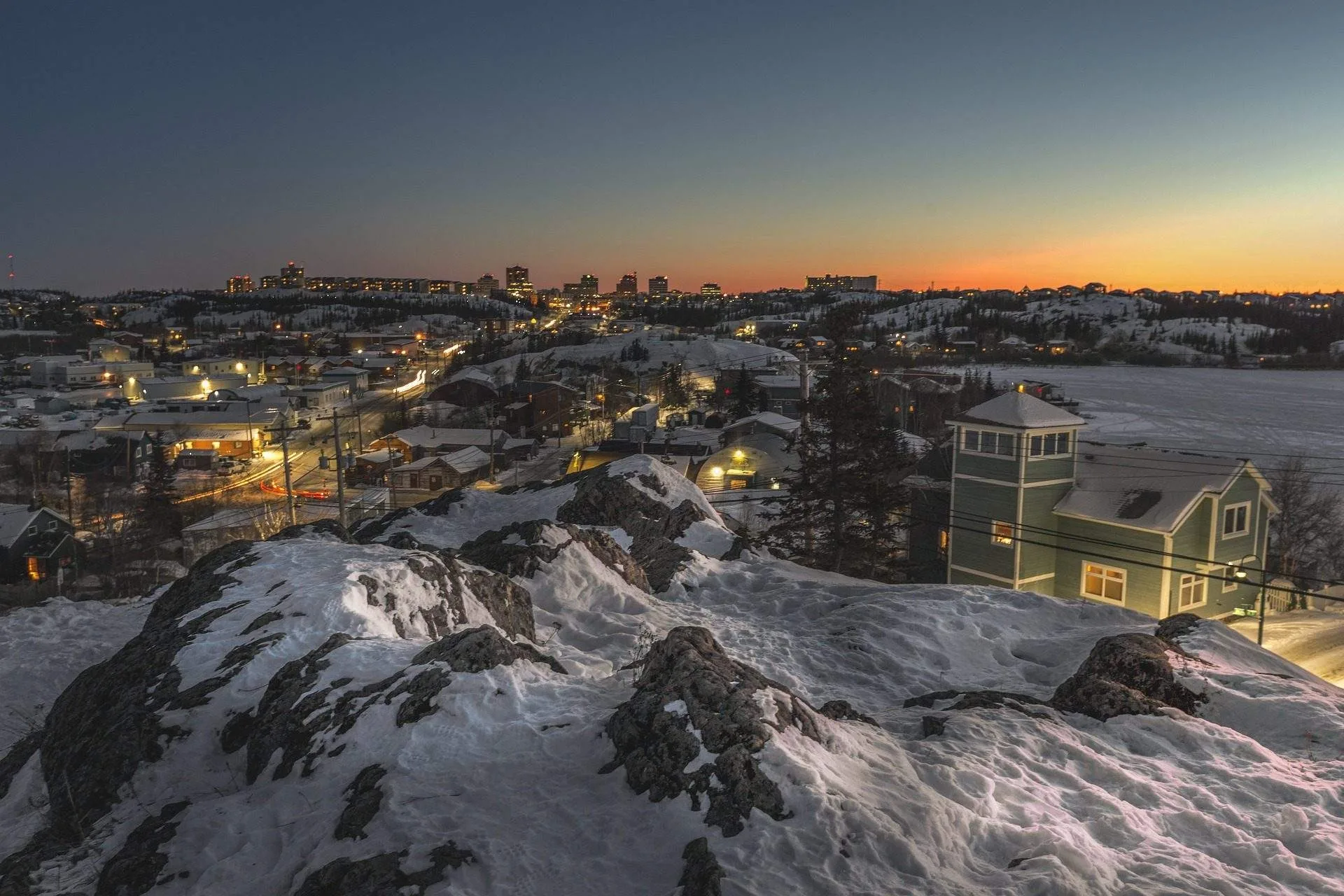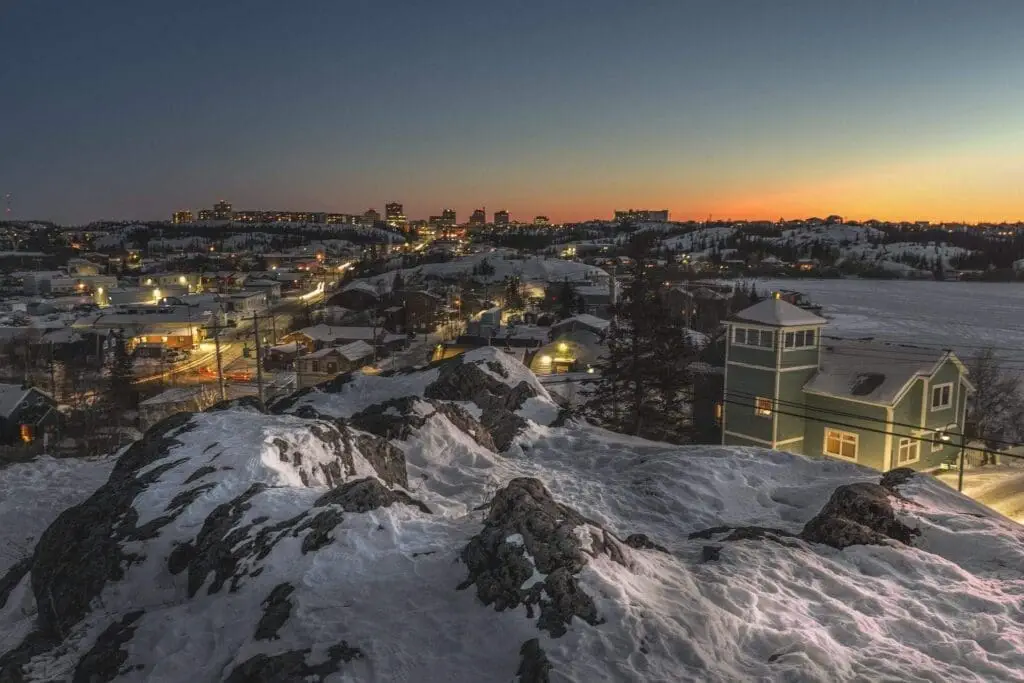 Great Slave Lake, Back Bay, and downtown Yellowknife are seen from "The Rock," located in Old Town, and serve as a tribute to bush pilots for their contributions to the north.
The nicest view in town is of the lake, where you can watch the sun rise or set over the water. Watch as colorful houseboats and Joliffe Island float by in the distance, and float aircraft take off for unknown destinations.
1.19. Yellowknife Farmer's Market
About 30 different vendors are selling local cuisine, handicrafts, and music. You will get the opportunity to mingle with other Knifers while enjoying a delectable meal with a view of Frame Lake.
The market encourages the production of locally sourced products and the preservation of natural resources and takes place every year from June through September. The market encourages recycling and composting, and it is a requirement that any disposable products used by merchants must also be capable of being composted.
2. Conclusion
Yellowknife always has something for everyone, whether they are explorers and enthusiasts interested in tracking or tourists fond of art and music. Yellowknife is a city that offers something for everyone.
Like most other metropolitan centers, Yellowknife is divided into clearly delineated residential, business, and industrial districts. Residential neighborhoods may be found at Frame Lake, Niven Lake, Range Lake, and Old Town. A portion of the population also resides in high-rise apartments in the central business district.
Niven Lake is the only region now undergoing any significant growth or expansion. Even though there is limited retail space at Range Lake, most of Yellowknife's business activity can be found in the city's downtown area. The Kam Lake and Airport neighborhoods are the only ones seeing industrial development.
In addition, it has some of the most incredible houseboats on Airbnb and other holiday rentals. Make it a point to stop by the best attractions Yellowknife offers, and don't forget to pick up some souvenirs along the way. If you're not sure what to get while you're there, there are plenty of locations to look for ideas in the city.
As an Amazon Associate, Icy Canada earns from qualifying purchases.
[amazon_auto_links id="81298"]
The Icy Canada team strives to create content that matters. It's why our content is written by travel writers, authority experts, well-known authors, and niche experts. Our content is also periodically reviewed by expert authors for accuracy and trustworthiness.
As an Amazon Associate, Icy Canada earns from qualifying purchases. [amazon_auto_links id="81298"]