In the beautiful country of Canada, 72 kilometres southwest of Ottawa, Smiths Falls in Eastern Ontario is home to many scenic attractions that have interested people from all corners of the world. The small town of Smiths Falls welcomes tourists with grand sights of beautiful nature parks, informative museums, fun games, and entertainment centers, elaborate boat tours, and fun water sports.
If you are looking forward to an entertaining weekend away from your boring life or want to spend some jolly time with your friends in Smiths Falls, you are at the right place!
Peek into this travel guide to find interesting activities you can look forward to in the Smiths Falls area.
Places To Visit in the Town of Smiths Falls
1. Rideau Canal
To see Ottawa Valley at its finest, you should start your tour with a peek into the Rideau Canal.
The vast canal connects Canada's capital city Ottawa to Lake Ontario and the beautiful St. Lawrence River at Kingston. It is not just a good place to roam with your friends and family and reconnect with nature, but it also has rich history and culture.
You learn about the Rideau Canal's role as a fortification and its use for various military purposes in the past. You also get panoramic views of watercourses, dams, bridges, lock stations, etc., that mark the landscape of the beautiful Ottawa Valley.
 Things To Do
i) Enjoy the Beauty of the Canal
You can enjoy the beauty of the canal by road, on bicycle rides, by epic boat rides with your friends, or even by a long walk on foot.
ii) The Visitor Centre
The Rideau Visitor Centre is also a must-visit as it offers visitors valuable information like trip planning assistance, the history of the canal, etc.
iii) Rideau Canal Skateway
One of the most iconic experiences of Smiths Falls is during winter, on the Rideau Canal Skateway – a must-add on every traveller's bucket list.
You can experience the joys of ice skating on the canal when it is sufficiently frozen, usually during the early days of January. What's the best part? You can skate here for as long as possible without money or added costs. That's right – it's free!
iv) Bytown Museum
Finally, you can explore the Bytown Museum, and don't forget to see the massive Ottawa locks!
2. Railway Museum
Museums are a key part of every traveller's experience in Smiths Falls. They offer a detailed and informative insight into the rich history of the beautiful town of Smiths Falls and are a must-visit for every family in town.
Smith Falls, a town with a rich history of railways, flaunts the Railway Museum of Eastern Ontario – one among the other lucrative museums of Lanark County.
Established in 1985, the museum offers a historical experience of the railways of Canada. It aims to preserve the 1912 Canadian Northern Station, train equipment, and other historic train and railway collectibles and artifacts that have been restored for visitors to gain a hands-on experience of the old methods of operation of the railways.
You will get to know about the old ways of communication and the equipment that was used daily.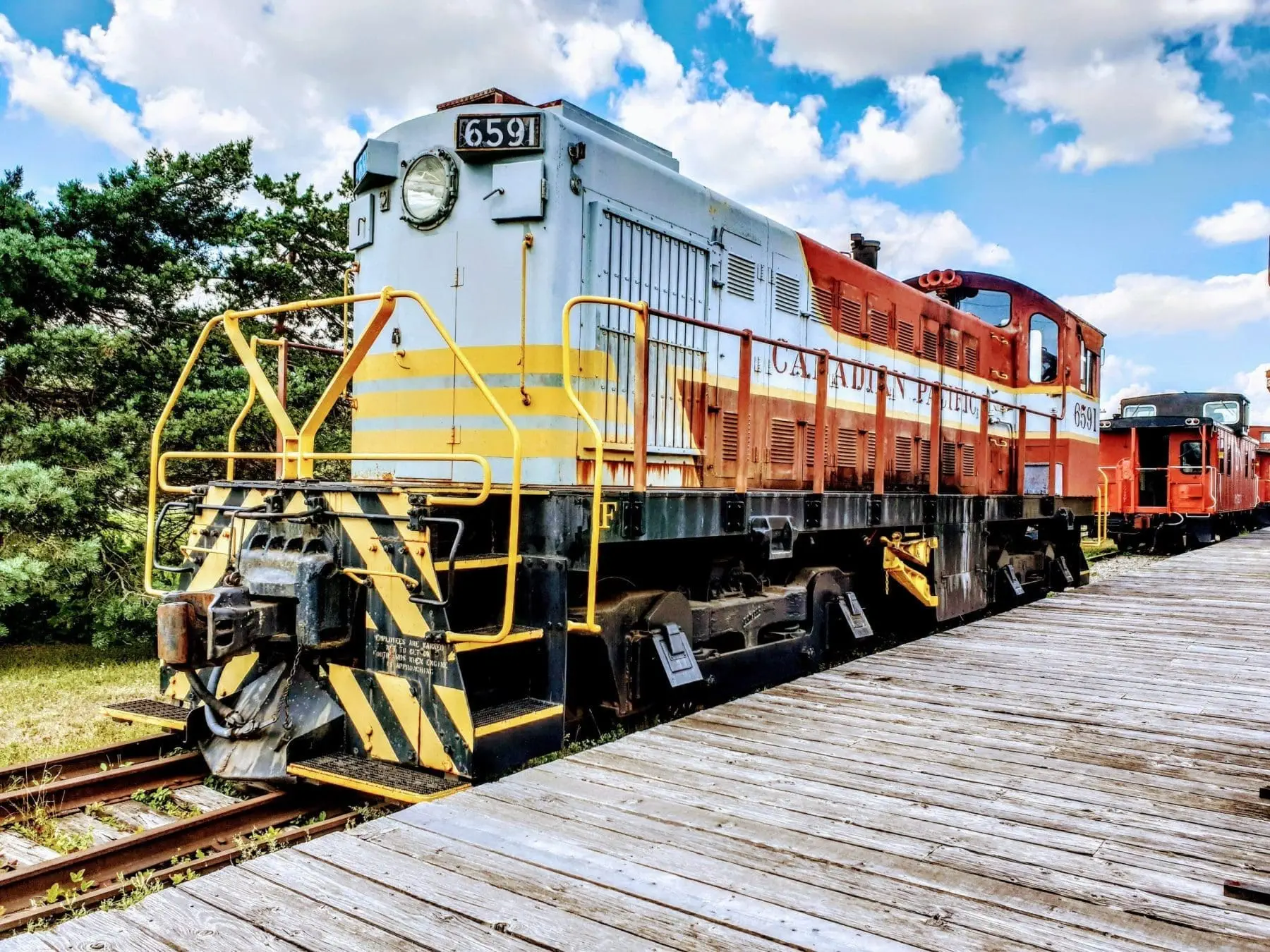 Things To Do
i) The Railroad Experience
You can have an authentic experience of railroads, get to know interesting facts about how railways managed passenger traffic during those days, and stay overnight in a caboose.
ii) Volunteer
If you love the experience of the train station and railway, you can also join the members of the volunteering program.
iii) The Gift Shop
Other than that, the museum's gift shop has a vast collection of interesting historical artifacts! You can also purchase jewelry made from antique silverware in this little gift shop. This gift shop is the best stop for you to stock up on gifts for your loved ones!
iv) Other Lucrative Events
You can also peek into other events and workshops that the museum arranges from time to time. Check out their official website for more information on upcoming special events!
3. Heritage House Museum
The Heritage House Museum is one of the many other famous attractions that adorn the beautiful town of Smiths Falls. This is another place that every museum fan 'must visit' at least once in their lifetime.
Located next to the Old Sys lock of the Rideau Canal, the museum offers great insight into the past of Smiths Falls. Built in 1861, this museum was home to an industrial entrepreneur and mill owner, Joshua Bates.
Today it is one of the town's finest attractions, giving vital insights into the deep history of the regal life of the industrial workers and entrepreneurs back in the late 1800s.
Things To Do
i) Explore the History of Smiths Falls
You get to see the antique past of Smiths Falls in the historical artifacts and period pieces preserved in the museum.
ii) Other Fun Events
The museum also arranges other events from time to time, such as Halloween Haunted House, art exhibitions, and Victorian tea parties.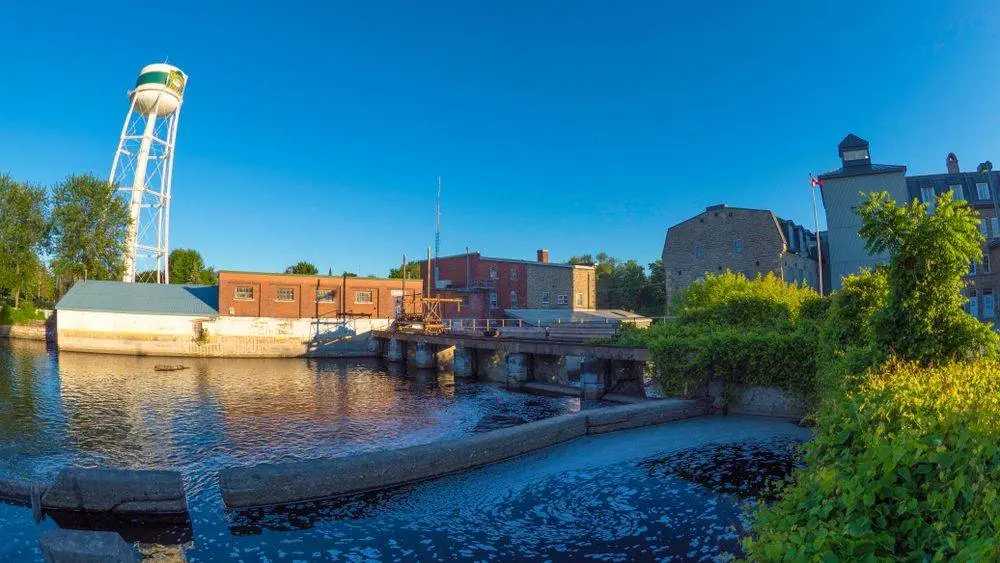 4. Smiths Falls Community Theatre
If you are a fan of live performances and stories or would love to be a part of a stage play, the Smiths Falls Community Theatre is a must-add to your bucket list. Located in the former CPR Station.
it is a hub of the most lucrative performances in Canada, and the go-to venue for various receptions, meetings, and performance acts.
Things To Do:
i) Enjoy Performances
You can enjoy performances of various stories and plays, dances, concerts, live theatre, and movies. You can also enjoy the thrill of appearing in local productions on stage in this 140-seat theatre.
ii) Smiths Falls Community Theatre Troupe
You can also enjoy performances by the Smiths Falls Community Theatre troupe – a community renowned for its spectacular performances across cities.
iii) An Ideal Spot for Meetings
You can also chime in if you want a beautiful location to arrange for meetings, get-together parties with your loved ones, or receptions.
5. Cataraqui Trail
If you are looking for a place to exercise those muscles and get into the fitness zone in Smiths Falls town – the Cataraqui Trail is the best place. The wonderful trail welcomes fitness freaks, kids, hikers, and cyclists from all corners of the town.
The trail course follows the CNR line from Smiths Falls to Strathcona.
Things To Do
i) Jog Away the Calories
During spring, summer, and fall, you can hop onto the trail and burn your calories away by cycling, hiking, or even walking under the rich canopy growth and reconnecting with the beautiful nature of the town.
ii) Enjoy a Snowmobile Ride
On the other hand, it is open to snowmobilers who carry a permit from the Ontario Federation of Snowmobile Clubs during winter.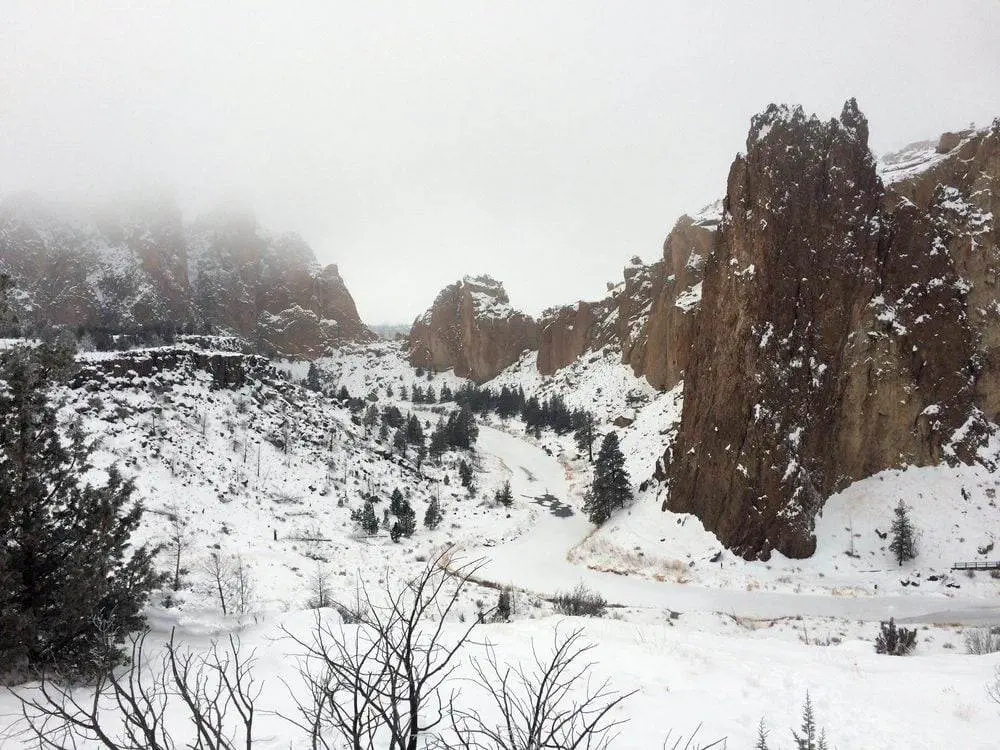 6. Lower Reach Park
Apart from its famous museums, shopping stores, and delicious food items, Smiths Falls is famous for its beautiful parks – Lower Reach Park being one of them. This beautiful park of Ontario is in the middle of Smiths Falls and is a blissful place to spend time with your loved ones.
Things To Do:
i) Fun Events and Fireworks
A park is a meeting place for people from all corners of Smiths Falls as it hosts various functions, sports, and games like soccer, baseball, exotic bird shows, and much more.
It becomes one of the foremost attractions, especially during the Smiths Falls Fair. The park is also known for its beautiful fireworks, which light up the sky at night. You can stop by the park and sit and watch the fireworks light up the night sky of Smiths Falls.
ii) Giant Swings for Children
It is also a favourite among young children for its many swings and plays structures. The park also has a gorgeous Splash Pad, which is another one of the many reasons kids love spending time at the park.
The canteen by the side of the park is always stocked with fresh snacks and goodies which help keep you nourished and fulfilled.
iii) Peaceful Place to Workout
Not only that, but the park is also a favourite among adults for its peaceful atmosphere and is the best place to work out, meditate, or spend time with the people you love.
It also has several open gym equipments if you wish to take your workout and fitness journey to the next level. You can also take your pets for a walk along the lush green paths of the park.
iv) Other Events:
There is always some interesting event or another happening at the park. You can get information about these events by hopping on to their Facebook Page. The park is free to enter; however, some attractions, activities, and events involve charges.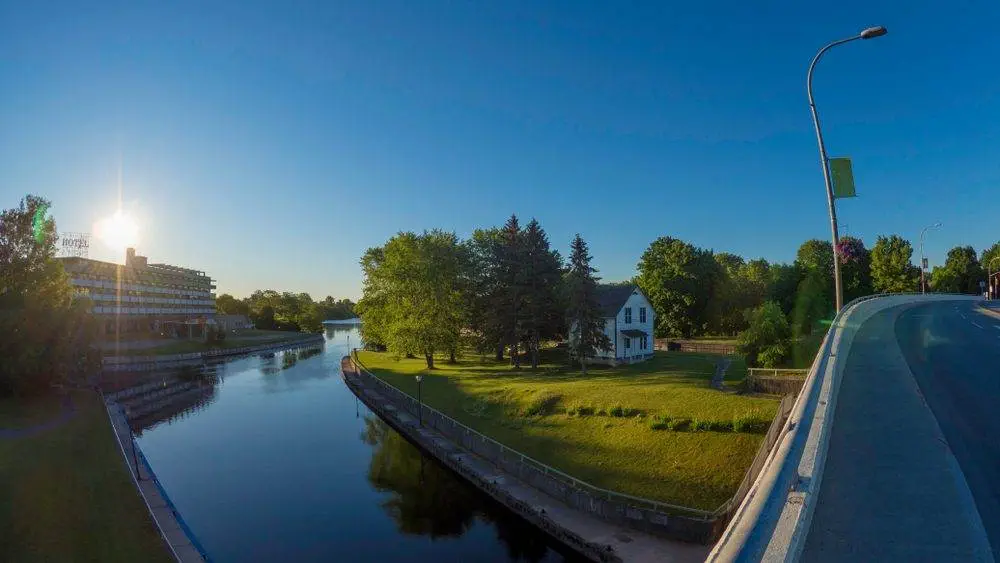 Closing Thoughts
Now that you have a list of places to stop by on your next visit to Smiths Falls… what are you waiting for? Share this list with your friends and spice up the plans for your next trip to Ontario!
Looking for the best wineries in Ontario? Click here to find out more!
Frequently Asked Questions
1. What is the best Weather to visit up there?
In Smiths Falls, the weather is usually warm and partly cloudy during the summers. It usually ranges from 59-79 degrees Fahrenheit in the summer. On the other hand, the winters are freezing and mostly cloudy, with a lot of snow. The temperatures during winter usually range somewhere between 9-25 degrees Fahrenheit.
2. What is the Best Time To Visit Smiths Falls?
Usually, the ideal weather in Smiths Falls ranges between the last week of May and the end of September. Many people from around Smiths Falls usually prefer visiting during these months.
However, the months of January to March also attract many visitors. So, planning your activities and setting your dates is advisable.