When anyone apprehends the word shopping they go gaga over it. Shopping is a therapy that can solve any problem in our life. If you are sad, happy, anxious, jealous, or lonely shopping is the solution for all. When it comes to shopping Vancouver is the foremost place ever. Let us find the 8 most popular spots for shopping in Vancouver.
I do not like shopping said no one ever. A person can never say no to shopping. In my case, If you ask me for shopping at midnight or 2 a.m. also I cannot say no to it. I love shopping to that extent. My love for shopping is extraordinary. It is the problem with all the girls. Am I right girls?
Fabulous shopping is something that will instantly brighten up your mood. For all the shopaholics based out in Vancouver, we have covered the best 8 most popular spots for shopping and some hidden gems as well to shop from. Their unique clothing stores will make your jaw drop.
Vancouver is a place where you can get high-end fashion retailers as well as local fashion chains or if you want to have a short walk and do window shopping in Vancouver it will never dismay you. If you plan to visit Vancouver then these are some of the most loved and visited shopping destinations you should worth visit.
Vancouver is a shopping wonderland for all shopaholics, with numerous neighbourhoods around to shop from.
9 Most Popular Spots for Shopping in Vancouver
1. Granville Island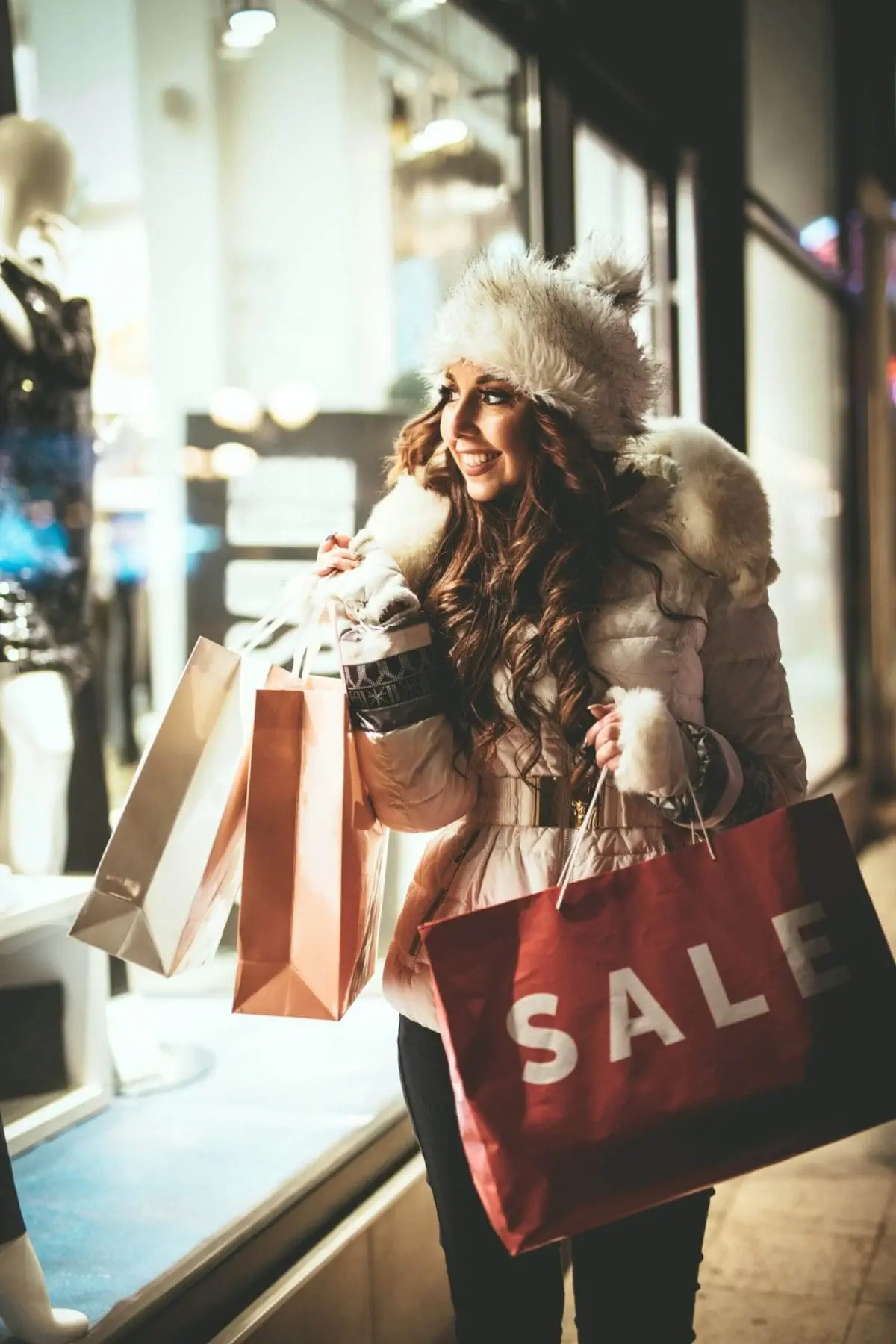 Granville island public market is most probably the first place to come to our mind when we want to do shopping. One of the finest markets and prominent all over the world. Lies in downtown Vancouver and is available to the public day to day from 9 am to 7 pm.
It is an indoor market providing you with the best shopping in Vancouver. You can find alluring handcrafted products, unique gift stores, antique shops, baby accessories, and jewelry shops as well as mouth-watering souvenir stores and a lot more.
Do not forget to explore the south Granville shopping district where you can find unique stores of modern furniture, unique gifts, and art galleries as well as Chinese imports. You can choose Granville Street to satisfy your shopping craving in Vancouver.
Granville Island is considered one of the prominent shopping markets in Vancouver.
1.1. Must Visit Stores
Gigi B on Granville Island, Wickaniinish Gallery Ltd, Soumak Boutique, Parade Organics Granville Island, Candy Aisle.
2. Punjabi Market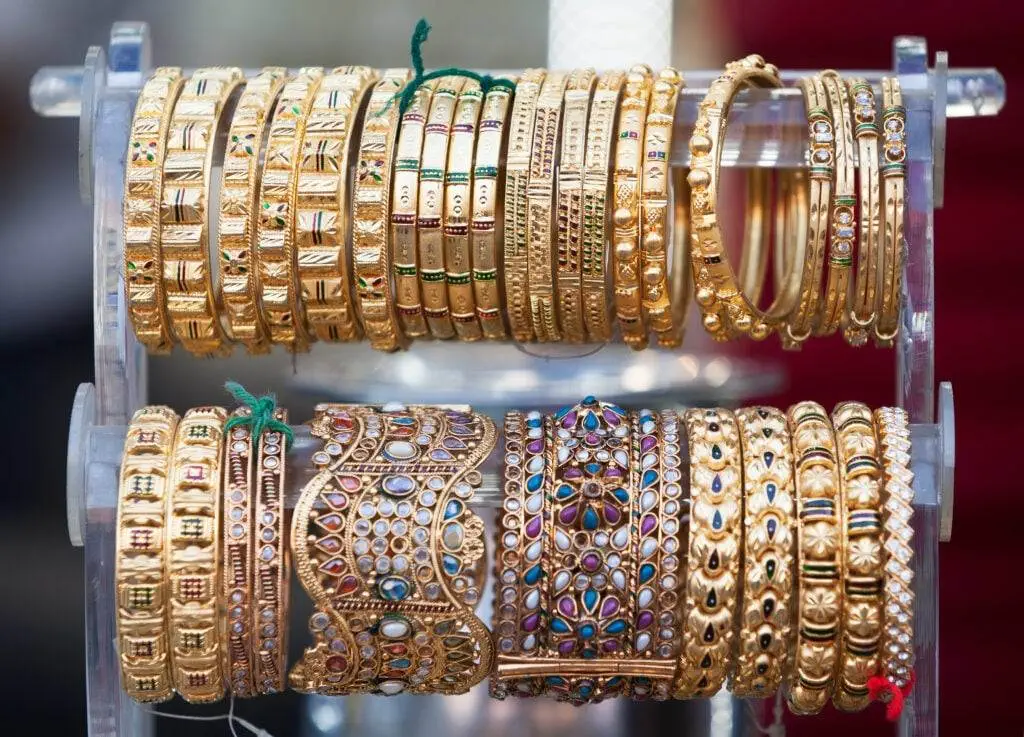 If you love bright colors and your personality is vibrant this market is made for you. Shopping in Vancouver hits differently if you are in the Punjabi market. It is the favourite shopping district for all the Punjabi and Indian communities based in Canada.
It is a market which occupies six blocks located on the main street. You can find eye-catchy jewelry stores which have sophisticated gold bangles, the delicious Indian cuisines, it is a shopper's paradise for all chunky jewelry and silk saree lovers. These are the locally-owned stores in Vancouver and you will find Indo- Canadian local artists.
A must-visit if you like Indian items of clothing and food.
2.1. Must Visit Stores
Bangla Bazar, Bombay Bazaar, Riwaaz, Sadhana Saree House, Nurmahal Fashions and Fabrics Ltd.
3. Hudson's Bay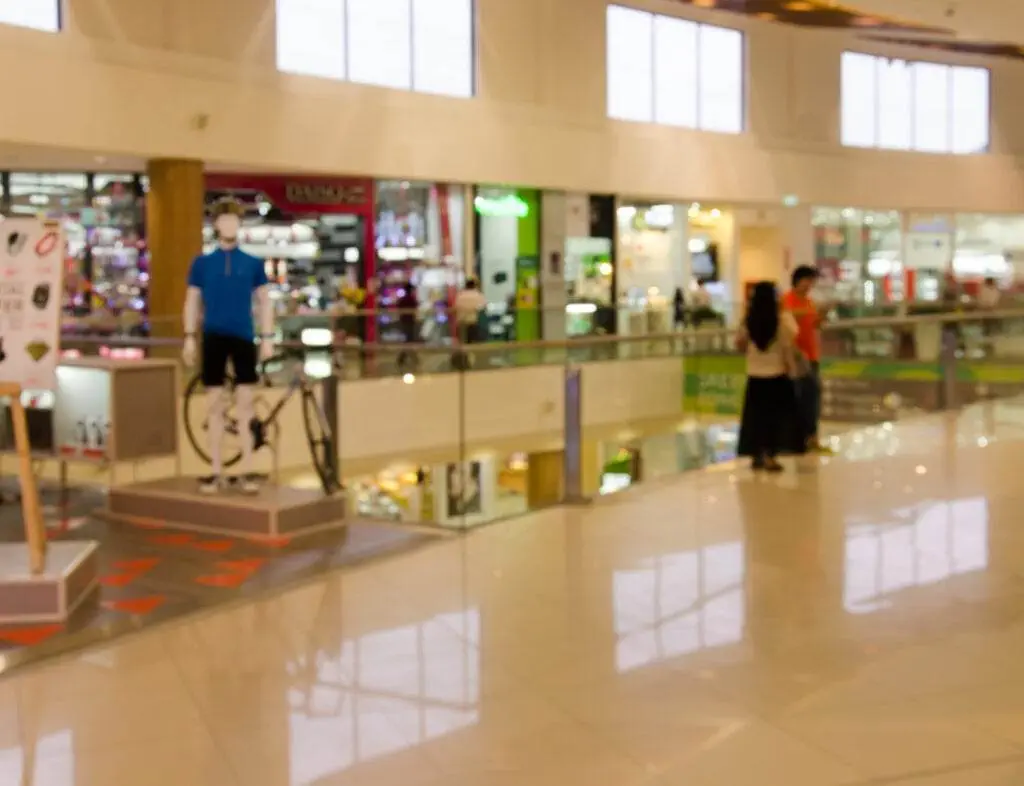 Classy and elegant department stores are to be expected in Hudson's Bay. It is just a 2-minute walking distance from the Granville Island public market. Vancouver shopping sounds incomplete if you do not experience Hudson's Bay shopping malls. Hudson's bay company is among Canada's biggest companies.
You can find beauty outlets, fashion boutiques, amazing fashion brands clothing, Hudson's Bay livens ups the Vancouver shopping experience. Located in downtown Vancouver it also provides mesmerizing fragrances and premium designer boutiques.
4. Robson Street and Alberni Street
Robson Street and Alberni Street are on the go-to list of all compulsive shoppers. Once you reach here you will experience the best retail therapy. Robson Street is flooded with tourists and shoppers always. You will always find the streets hustling.
This shopping street offers vintage clothing, athletic clothes, home accessories, maternity wear, and many more things to shop for.
It is famous for its invaluable services and main shopping streets in Vancouver.
4.1. Must Visit Stores
Park Royal, Lululemon, Lush, Aritzia.
5. Pacific Centre Mall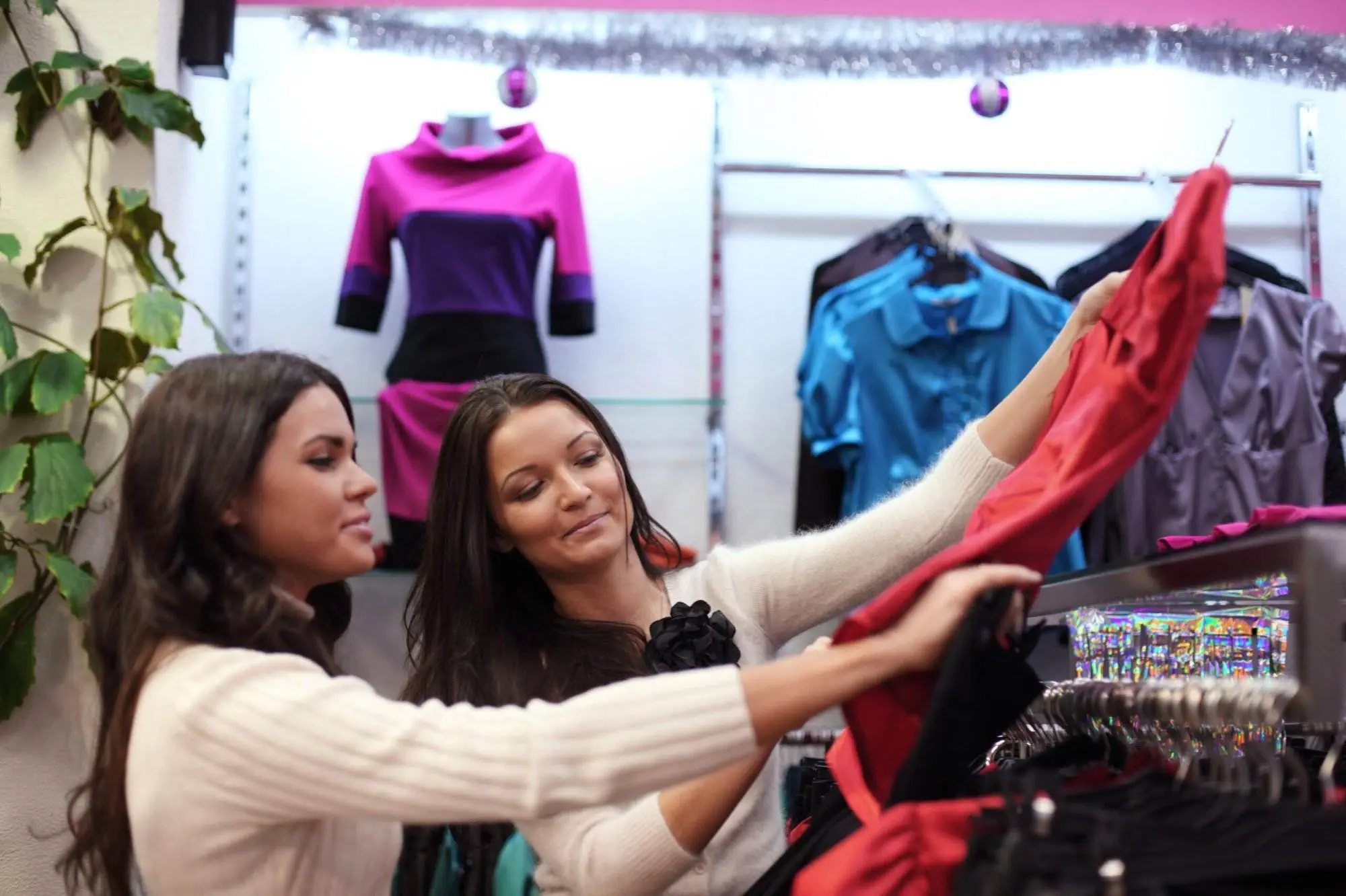 For all the luxury fashion lovers Pacific Centre is your go-to place. It is one of the largest malls in Vancouver. This shopping mall offers high-end luxury fashion brands like Tiffany's, Gucci, Hermes, Coach, Michael Kors, and many more.
It also has affordable famous clothing brands like H & M, Jack & Jones, Ray Ban, and much more. The shopping center runs three city blocks.
This shopping mall is amongst the best in downtown Vancouver. Experience the amazing luxury feels when visiting the largest mall. A must-visit if it is gloomy whether outside and sipping a warm cup of coffee inside the mall.
6. Georgia Streets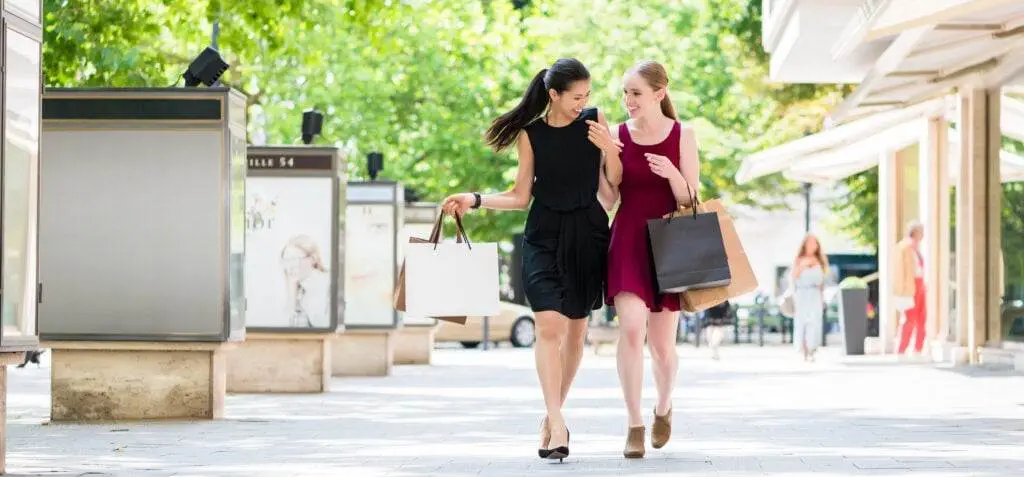 It is a surprising treasure trove of eccentric fashion stores, offering classy fashion. The downtown blocks of Georgia Streets are amazing and full of colourful and vibrant unique stores
It offers fashion boutiques as well as second-hand wares, and an amazing kids' market. Everything is housed together. You will also find malls for all the brand lovers.
Make your shopping game strong by visiting this street for all your fashion needs.
6.1. Must visit Stores
Cathedral Place building, Lululemoon, Ever new Pacific Centre, MG Boutique.
7. Gastown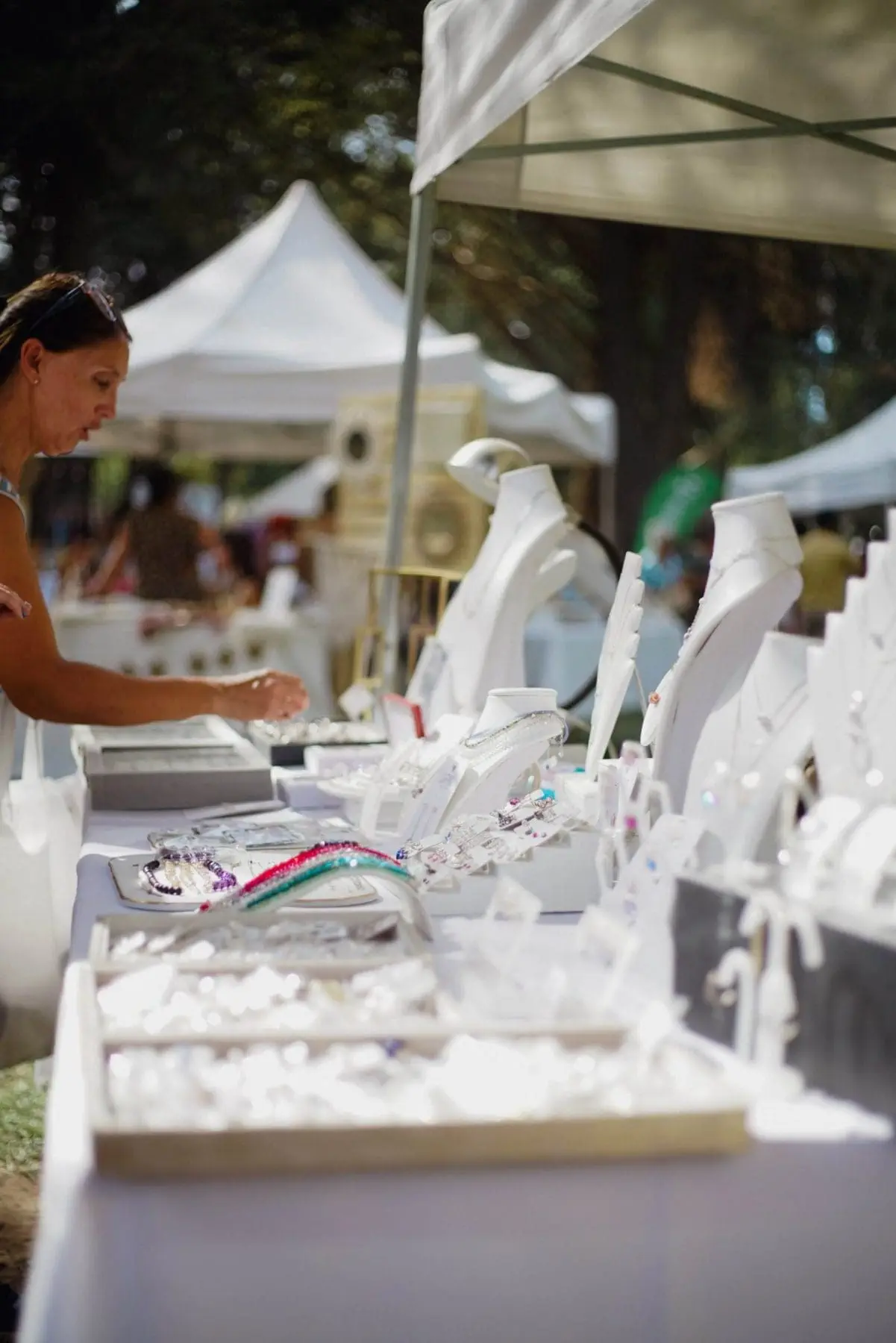 Gastown has never disappointed its fellow shoppers. Vancouver shopping goes in vain if you do not visit Gastown.
From classy home décor to fabulous boutiques or if you want to gift something to your special one. Gastown has it all. The quirky aboriginal art by Coastal people is a must-visit. After pampering yourself with lots of clothes and accessories you will also find some mouthwatering dishes served in plenty of restaurants.
Gastown is undoubtedly the best shopping street in Vancouver. This shopping district must be on your top list if you love shopping in Vancouver.
7.1. Must Visit Stores
Artina's Jewellery, John Fluevog, The Jade Store, La Difference, Dutil Denim, Inform Interiors
8. Main Street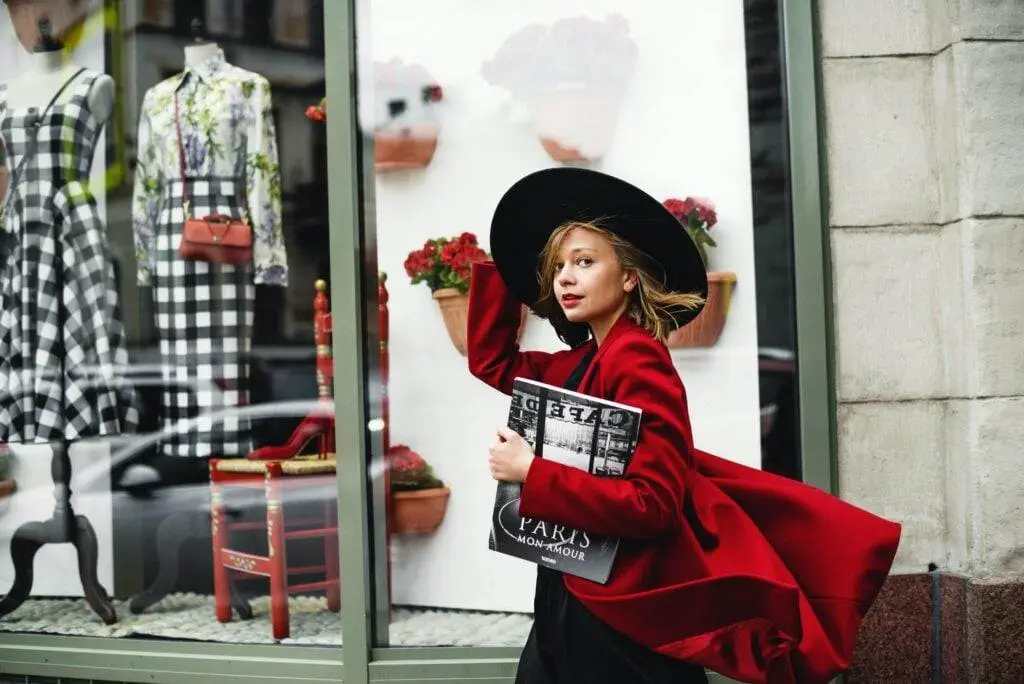 Another most visited and loved by the people of Canada. The main street is the market which will diminish all your stress away. It is surrounded by famous numerous neighbourhoods and tasty eateries.
You can visit the market whenever you want and you will find a bundle of cute items of clothing for yourself.
It is one of the favourite shopping districts for all Canadians as it provides high-end fashion as well as pocket-friendly clothing. Main Street is another Vancouver shopping paradise.
8.1. Must Visit Stores
Much and Little, Nineteen Ten, The corner store, Bohemia Gallery Inc.
9. Chinatown
The Chinatown market in Vancouver is a place where you can find all the Chinese imports for your household needs.
If you want to buy something on a low budget that is also appealing to the eyes this place is for you. You can find various gift items, home décor, jewellery stores, and pocket-friendly fancy clothes. A location where you can find distinct retail experiences.
Visit Chinatown to experience the mini Asia culture with a taste of Vancouver shopping
9.1. Must Visit Stores
Chinatown Vintage Community, Bamboo Village, Centre A, Treasure Green Tea Company, Chinese Zodiac Gifts & Souvenirs.
Final Note
The 'Hollywood North'. Vancouver is the paramount fashion terminal. Vintage clothing, home decors, designer boutiques, and luxurious malls are the things to find if you are in Vancouver. A voracious shopper will find ultimate bliss in Vancouver streets and markets.
If Vancouver is on your bucket list, pick out the above 8 best shopping destinations in Vancouver. Assuredly Vancouver will give you the best shopping experience and will give you enough reason to buy something for everyone. Do not miss out on these mentioned places and give a visit to grab some of the best pieces. You can always find something you want.
As it is rightly said Happiness is not in money but in shopping by Marilyn Monroe. Have a Jubilant shopping experience.
FAQ's
1) Will I find budget-friendly stores in Vancouver?
Answer) Yes, there are plenty of budget-friendly shops in Vancouver to shop from. It has something for everyone. Stores like Mine and Yours, District Factory Outlet, Hudson's Bay, The Rock Shop, and Community Thrift & Vintage are some stores that offer unique clothing at a reasonable and fair price.
2) Which is the best main street for shopping in Vancouver?
Answer) The best street for shopping in Vancouver is Robson Street. It is the most popular one among the shopaholics. You will find a variety of clothes to discover as well as delicious souvenirs to eat after a tiresome shopping day.
3) Is shopping expensive in Vancouver?
Answer) Vancouver is definitely an expensive city to live in, but you may also find a variety of budget-friendly shops and stores to buy fancy apparel according to your choice. The cost depends upon the type of clothes and brand you prefer to wear.
4) Should I prefer online shopping or street shopping in Vancouver?
Answer) If you do not like the hustle and bustle of the main street you can opt for online shopping. But visiting the store is much preferred as you can try and check the quality of the product before buying it.