This post includes a guide to the list of best things to do and see in Sudbury Ontario. Discover the city.
Welcome to the City of Greater Sudbury Ontario
Sudbury Ontario is the largest city in the northern Ontario province, in terms of both land area and population. And it has also been an important industrial center in Canada for a long time now. Therefore, the emphasis on Sudbury Ontario has mostly been on its nickel mining industry for decades now. However, there's always more to what meets the eyes.
And this is true for Sudbury Ontario, too; the city is more than what people know of it. Over the years, Sudbury Ontario has managed to become one of the most exciting tourist destinations. And to your utter surprise, most of the fun things to do and see are related to mining but are still very much enjoyed by tourists.
Why Visit Sudbury Ontario?
Nestled about 300-400 kilometers north of Toronto, the Sudbury region is known for its music, art, and recreational activities. It is mostly the gateway to northeastern Ontario. The thriving community of this city, its businesses, services, local vibe, wilderness, education developments, provincial parks, everything calls out to people.
Note: What is special about Northeastern Ontario?
Sudbury is famous as the gateway to northeastern Ontario, making northeastern Ontario something worth visiting. And it is.
Northeastern Ontario is most famous for its stunning waterfalls, mountains, and beautiful lakes.
Here are the top reasons why people love to visit Sudbury Ontario, and why you should too:
1. Delicious Delights
The culinary scene in Sudbury Ontario has exploded massively over the last decade. The city is home to some amazing restaurants that suit every taste and appetite.
2. Community Vibes
Sudbury Ontario is a place by the people and for the people. The location is a complete "people" pleaser. Sudbury's different communities and residents are very friendly and cultural and always offer a welcoming vibe to the tourists.
Sudbury is a part of a country that appreciates and wholeheartedly celebrates multiculturalism and diversity. The place will always invite you to be a part of them as well. All you have to do is make an effort.
3. The Outdoors
Sudbury Ontario is indeed one of the best regions to explore outdoors. The city boasts over 300 lakes and is home to around 200kms of hiking trails. So, where better can you enjoy outdoors than Sudbury?
4. Thriving Arts & Entertainment
Sudbury Ontario boasts a thriving and vibrant arts & entertainment scene. It brings about a dynamic energy to the communities as well as the tourists. The city hosts various events and fests to keep the arts & entertainment area booming. One such famous event is Sinfest Sudbury, a premiere film festival in Canada.
5. Nature around the city
Sudbury is a city well surrounded by nature, and that too at its best. So, if you want to explore the beautiful heart of a town, Sudbury is your place. The city has access to various thrilling trails and parks located within the region.
You won't even have to search a lot, as there are so many parks.
So, these are some of the reasons why one must visit Sudbury Ontario. If you are still not satisfied, keep moving and check out the list of things to do in Sudbury Ontario. I am certain that you will make up your mind to visit Sudbury sometime soon by the end of this list.
7 Best Things To Do in Sudbury Ontario
1. Visit the Big Nickel (Nickel Mining History)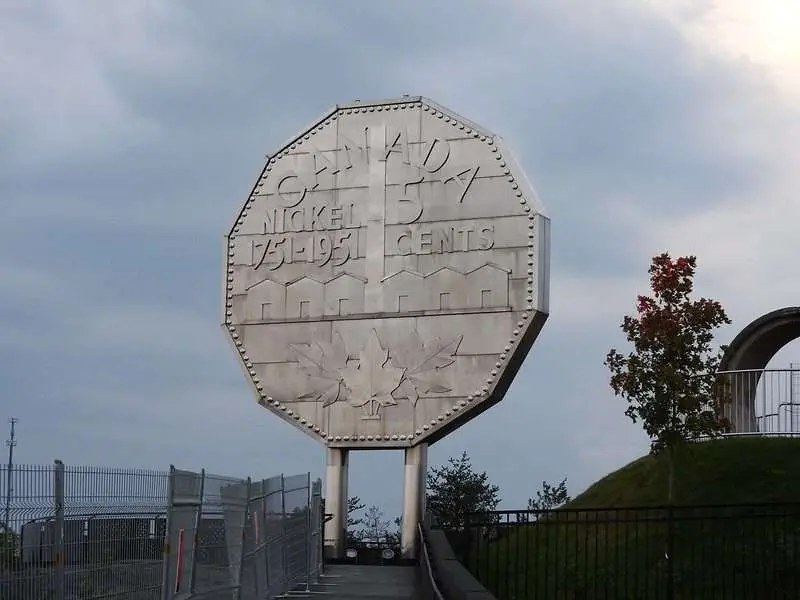 Address:
Greater Sudbury Ontario
The Big Nickel is a gigantic 9-meter replica of a 1951 Canadian 5 cent piece, aka nickel. It sits at the grounds of Sudbury's famous science museum, the Dynamic Earth. This landmark is probably the most famous and most photographed icon in Sudbury Ontario.
It is the largest coin globally, sitting at the height of 12 feet, and is 5 feet thick. The nickel is made of various field stones, minerals, and ore-bearing rocks. And it was built in 1964. The Big Nickel was constructed to represent the wealth Sudbury has contributed to the economy of Canada via its nickel production.
The coin weighs about 13,000 kgs, and people can walk around it freely. It adds the perfect backdrop for a vacation selfie. And that's why coming to this site, grabbing a selfie has always been one of the best things to do in Sudbury Ontario and is always in demand.
2. Spend Some Quality Time in a Park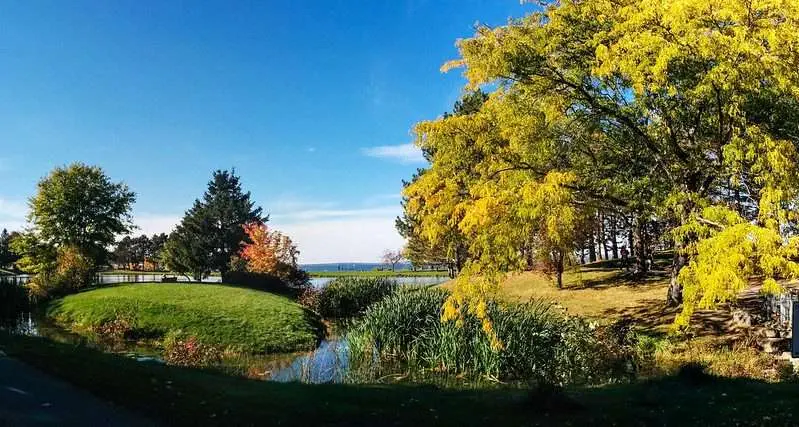 Address:
Bell Park, Paris Street, Greater Sudbury
Sudbury is known for its parks, so visiting one is one of the most amazing things to do. There are a few in Greater Sudbury and a few in the downtown region, but the best one to visit is Bell Park, which happens to be officially Greater Sudbury only.
Bell Park is the ideal location for someone who likes their environment & greenspaces a bit groomed. This park is visually very soothing and attractive. It is located just a few minutes from Science North, on the shores of Ramsey Lake.
Bell Park features a boardwalk, curving walking paths, an amphitheater, children's playground, pavilions, and gardens. In addition to that, it is also home to a beach with summer lifeguard supervision.
And even in the park, Sudbury's mining heritage is appreciated, with a few monumental sculptures. So, those who have an eye for art will surely enjoy looking at these. Other highlights of the park include a snack bar and picnic spots.
Another point of interest is that Bell Park hosts major city programs & events, including outdoor concerts like the Northern Lights Festival Boréal music festival, held in July, and the Sudbury Summerfest.
3. Copper Cliff Museum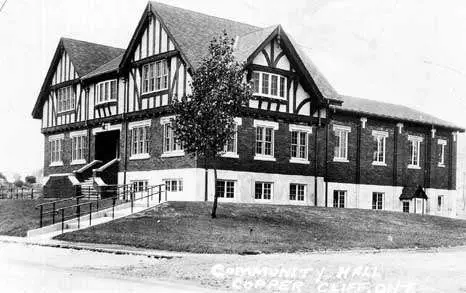 Address:
26 Balsam Street, Copper Cliff
Those interested in digging a little deeper into the history of Sudbury Ontario must pay a visit to the heritage museums in the city. There are four heritage museums within the city area, of which three are nestled within a heritage building, and the other is in a library.
Out of the four, the most appreciated museum is the Copper Cliff Museum, housed in a two-story log cabin. The Copper Cliff museum represents the lifestyle of a miner's family. The building was the home of an early miner. So, you will get the genuine essence.
Visitors can enjoy their time by exploring the fireplace, which is located to the museum's left. There is a bedroom, and an exhibit upstairs, along with a hat and shoe display. It is also open year-round so that you can visit anytime.
4. Check Out the Gorgeous Views of Onaping Falls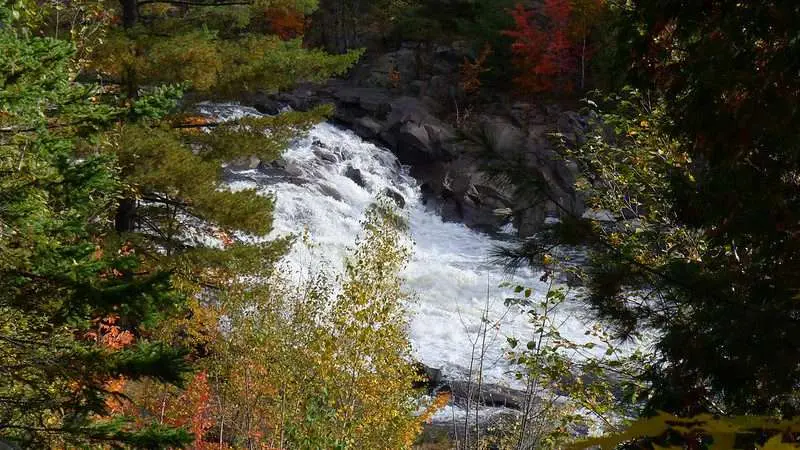 Address:
ON-144, Greater Sudbury, Ontario
Located west of Sudbury in Onaping Falls, which was created as a part of the regional municipality of Sudbury, it is one of the most visited locations for scenic views and beautiful backdrops. This site is now famous nationwide.
It is another natural beauty that adds to the list of best things to do in Sudbury Ontario. This gorgeous waterfall is where the Onaping River drops over a sheer cliff straight to the riverbed below.
The most iconic view of the fall is accessed from the A.Y. Jackson lookout, so head out to this lookout and be amazed at what's right in front of you. There is also a bridge here that spans over the river offering great views of the falls. And from the bridge, you can move on to a dense forest hike of about 2 kilometers.
There is also a visitor center, where you can stop by to check out the displays on the geology and geography of the area.
5. Visit the Art Gallery of Sudbury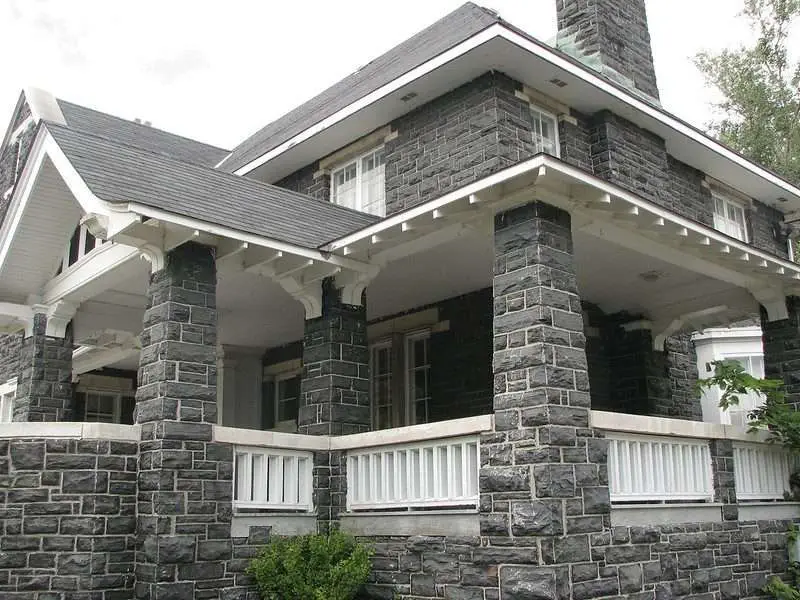 Address:
251 John Street, Sudbury
Established in 1967, the Art Gallery of Sudbury is a must-visit on a trip to Sudbury. This art gallery was built as a centennial project of Canada and now is housed in a beautiful turn of a century mansion. A visit to the Art Gallery of Sudbury is certainly time well spent in Sudbury.
The gallery features artworks by local artists and over 2,000 permanent collections of paintings from across Canada. So, you will get to see a lot of Canada here. The gallery also hosts regular exhibits, seminars, workshops, and lectures. Interested visitors can attend them too.
In addition to that, there is an on-site gift shop that sells both local and Canadian art and crafts. So, you can get something back from there too, as a souvenir.
6. Visit Science North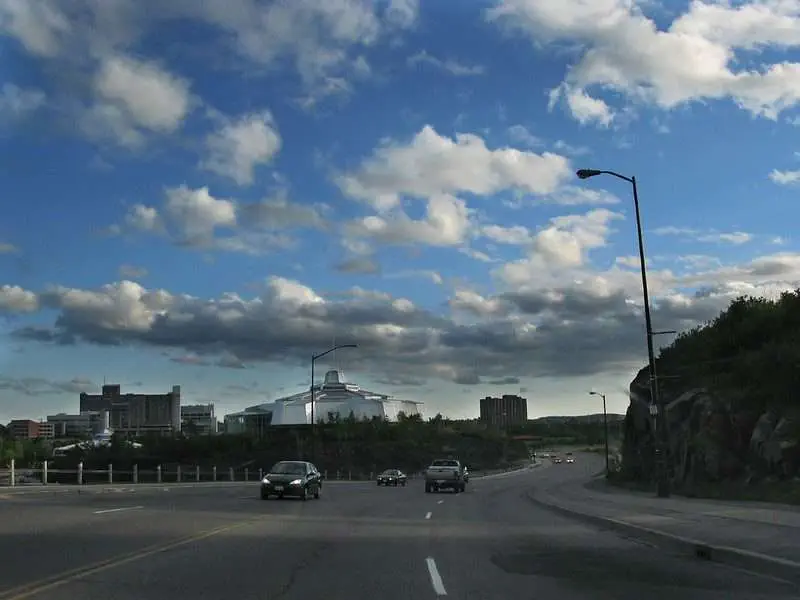 Address:
100 Ramsey Lake Road, Sudbury
Science North is one of the top locations in Northern Ontario. It is one of the most visited museums in Greater Sudbury Ontario. Exploring this museum can very well take your whole day, as there's so much to see here.
It is located on the gorgeous shorelines of Ramsey Lake and was built in 1984 as an interactive museum. The museum has two big snowflake-shaped buildings joined as one by a tunnel that goes through a geological fault line, featuring exhibits and displays.
The museum is home to a planetarium and a 3-D IMAX theatre, and these are a must check out even if you are on a tight schedule. In addition to this, there are indoor and outdoor kids' play areas, hands-on exhibits, and a butterfly house.
There are guided tours available too, with educational tours for kids and lectures for adults. You can also take part in the sightseeing cruise around Ramsey Lake if you can make time. All in all, there is a lot to be a part of.
7. Killarney Provincial Park
Address:
 960 ON-637, Killarney
Located Southwest of Sudbury, Killarney Provincial Park is a wilderness area that nature lovers must explore. The site is filled with dense forest, lakeside scenery, and rolling hills. And it is home to some of the most popular hiking trails in Sudbury.
This park is also one of the great places in Sudbury to see some of the most diverse wildlife in Canada. You will for sure get to spot a few black bears, deers, and moose. And also an abundance of birdlife.
Killarney Provincial Park is also famous among the campers, as it offers some great camping areas. And one of the best it has is the George Lake Campground, which also features a beach area.
This area is full of opportunities for recreational activities. You can hike, you can paddle, you can spend some time at the beach, anything you like.
Ending Note
This is all we have for Sudbury Ontario in this article. I hope now you know why people love visiting such places. It is because of what it has to offer regardless of what it is known for. Sudbury has always been associated with business, mining, and other such stuff. But the place is much more than that.
Even the weather of Sudbury is far better than anyplace else in Canada. It is indeed one of the sunniest places. And the grounds of Sudbury are best of many outdoor activities like hiking, skiing, golfing, hunting, fishing, camping.
This city is even an ideal place for cyclists. You will see a lot of cyclists on Highway 55. This place benefits residents and visitors alike, from having a better environment, weather, health care facilities, mines, railway and school, everything. These are the reasons why the city sits as the regional capital of northeastern Ontario.
Also, while you are in Sudbury, do not forget to check out its two most prestigious colleges, the Cambrian College and Laurentian University. These two colleges always make it to Sudbury's daily newspaper with something or the other.
I hope you enjoyed reading this article on the best things to do in Sudbury Ontario. So, plan a trip soon and check out all the things we have mentioned. Have fun. And if you have any views on this, you can share your feedback with us, drop a comment over the comment section. We would love to hear from you.
Also read: Best Comic Book Stores in Toronto.