Holiday mood and planning another trip to relax and keep an eye out for an adventure? Northeastern Ontario has something special for you. The Northeastern region of Ontario is a beautiful one to travel light.
There's so much to explore, so many towns and cities that you won't get bored. Plus, delicious local food items, who can refuse that? So, let's not wait. Review this article to find the 10 most interesting places in Northeastern Ontario and hit the road.
1. An Introduction to Northeastern Ontario
Ontario is a dynamic region and the second largest province in Canada. There are many places to explore in the north, but Southern Ontario also has amazing places to explore, and so do the east and the west. But this article only covers the must-visit places in Northeastern Ontario to not put you under pressure.
Northeastern Ontario consists of some of the top-notch places in Canada, like amusement parks, museums, art and culture galleries, outdoor adventure activities, and many more. But every place has its specialty for which it is known, and Northeastern Ontario is popular for its 'world-class trout fishing.'
The place is a true symbol of natural beauty, including lush greeneries, beautiful landscapes, bluish lakes, and mountains. If you are a person who loves spending time in nature or wants to explore nature, Northeastern Ontario is waiting for you. Are you ready to look into Northeastern Ontario's 10 most interesting places? Here you go!
2. 10 Most Interesting Places to Visit in Northeastern Ontario
2.1. Laurentian Ski Hill
Laurentian Ski Hill is one of the most interesting places for tourism in Northern Ontario. It's a ski resort where you can be a part of thrilling adventures. The place is considered a community winter sports destination and offers skiing and snowboarding. Also, you can find some amazing cafes.
A place in the heart of North Bay has surprising elements to explore. It has the best terrain park where you can take winter sports lessons and rental equipment. The park features a mini and a 30-foot shotgun rail. Recently, a 30-foot DFD Hubba Tube and a 30-foot jump have been added to make the park more adventurous.
2.2. Heritage Railway & Carousel Company
The Heritage Railway & Carousel Company is a place full of laughter and joy. It has 2 classic heritage carousels, and touring this place will give you a nostalgic vibe. It is a perfect family-friendly tourist attraction in the Northeastern Ontario region with unlimited entertainment, especially for kids.
This place also has a heritage railway named 'Little Lucy Dalton.' You can enjoy this miniature train ride with your family along the lake. The North Bay location is not even expensive to give you a worthwhile experience.
2.3. Lake Huron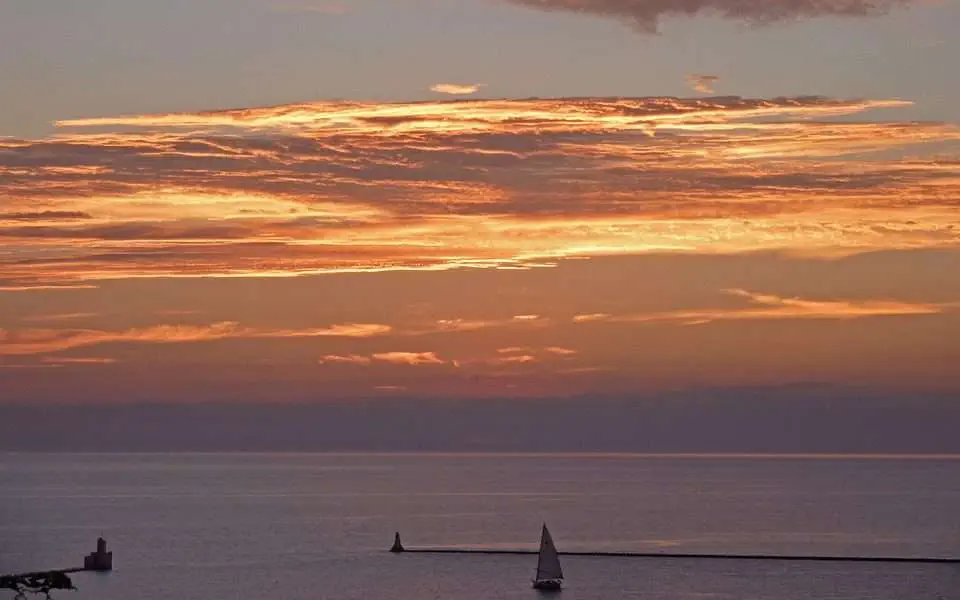 Lake Huron is one of North America's five great lakes and the fourth largest lake in the world by surface area. The lake's beauty is tremendous, and the structure of its coves and channels tells a lot about its history. Huron lake is known for its wonderful dunes, beaches, wetlands, river systems, Bruce Peninsula National Park, and lush green forests. Additionally, it's an excellent location for a business, like a gift shop.
The beaches around this lake are perfect for catching some sun rays at a place that gives you one of the heart-pleasing sunsets in the world. Swimming is also a great option in summer as the water here is the clearest. While visiting here, you won't be able to resist swimming in the cool, bluish water. It offers a chance to get all nature's wonders in just one place.
2.4. Duchesnay Falls Trails
Do you like hiking trails? Duchesnay Falls is a hidden beauty in the North Bay region you might want to visit for hiking. The waterfall appears to be pure bliss offering an attractive panoramic vista. Many people's dreams of working out in such a stunning location come true when they visit this place. So, if you get a chance to come here, don't miss out on anything you'll regret later.
This location, one of North Bay's most beautiful spots, is highly recommended and so amazing that words cannot do it justice. There are many beautiful locations to catch sight of, and nature lovers will undoubtedly appreciate this location.
2.5. Science North
Science North is a museum in Sudbury, Northern Ontario's largest city. It's an educational place where you can learn some of the most interesting things about science. Don't worry, you won't get bored as you can learn science in a fun way.
The Northern flying squirrel, the porcupine, the skunk, the northern screech owl, the grey rat snake, and the large brown bats are just a few of the creatures to see in addition to learning. It would be best if you didn't skip its wonderful butterfly gallery.
2.6. Northern Lights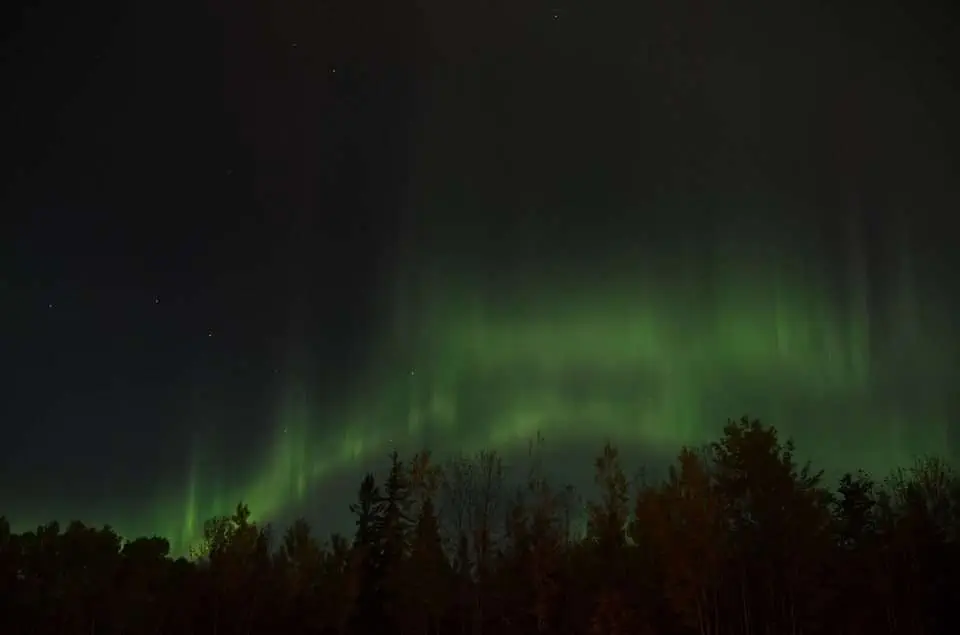 'In every darkness, there is a ray of hope.' You must have heard this line somewhere, but do you want to see it with your own eyes? There is a flash of beautiful lightning in the dark sky that you can't take your eyes off. You can only experience this in Northern Ontario, not from Southern Ontario. Come to Northern Ontario to witness the natural phenomenon of the "Northern Lights."
Some regions to see the Northern Lights include Manitoulin Island, Cree Village Ecolodge, Lake Superior Provincial Park, and Chapleau. If you are a photographer, you will be pleased to capture images of this lovely sight. Use a manual camera to get better results.
2.7. Lake Nipissing
Between the Ottawa River and Georgian Bay in Northern Ontario is a lake called 'Lake Nipissing.' Due to its size, shallowness, and high ecosystem productivity, this lake ranks as the third largest in the entire province of Ontario. The water's parry sound has the power to draw travelers by itself. You can also go swimming because of a designated swimming region on the sandy beach. The shallow water makes it a fantastic location for kids.
It's a wonderful area to spend weekends or holidays, and the small patch of vegetation in the lake's center makes for a breathtaking natural scene. The magnificent sandy beaches provide the most beautiful sunsets. Here, you can stay in amazing cottages and enjoy first-rate service. These things make Lake Nipissing a highly recommended location for you to visit.
2.7.1. Why is this Lake Popular?
It is well-known for fishing. It has 44 different fish species and is the seventh most-fished lake in Ontario. Northern pike, walleye, and yellow perch are a few well-known species frequently encountered here.
2.8. Kivi Park
Kivi Park is the ideal location for all seasons in Northeastern Ontario. You can have fun by engaging in adventure sports. Riding and hiking are the outdoor activities that you may do here. It is quite fortunate to engage in these activities close to nature.
Camping is one of the hidden categories of fun that you can enjoy at Kivi Park. With facilities like swimming, snowshoeing, biking, and fishing, the place has much more to explore than you can imagine. Nina's Way, a chilly skating path, opens only during the winter. There is a lounge service with an outdoor fireplace nearby so that you can warm up, as the area is rather cold due to the snow.
2.9. The Big Nickel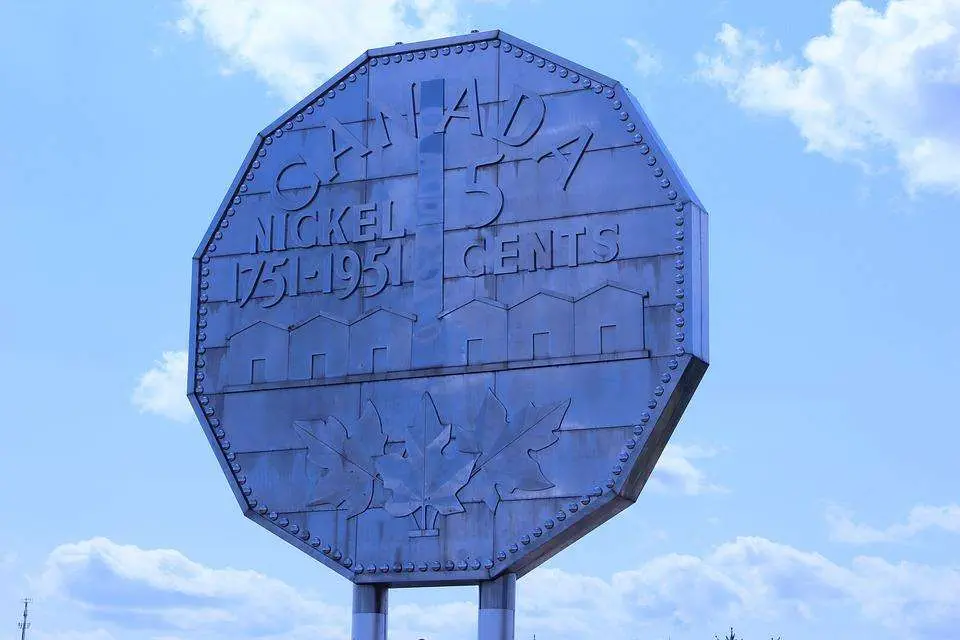 This museum is one of the most popular tourist attractions in the Northeastern Ontario region and is known for having 'the big nickel.' It is the world's largest recreation of a coin that is 9 meters long and is a replica of a 1951 Canadian nickel. This coin is made of stainless steel and is silver in color. Not visiting this museum will be your loss as it is also a major selfie spot.
You must check out the large cent because it is pretty amazing. Apart from that, the underground tour of the museum is admirable and has other interactive things as well. Exploring the museum will take 15-20 minutes; you can relax on the rock by gazing at the valley.
2.10. Killarney Provincial Park
Killarney Provincial Park is one of the popular attractions in Georgian Bay, located in the Canadian shield of Ontario. If you are adventurous, you'll love this place as it offers many adventure activities. This park has a vast wilderness area of wetlands, forests, and mountains. Vast numbers of tourists visit here during summer.
The atmosphere at this park is magical, and it has some beautiful trails with moderate difficulty areas. Also, it has some very steep terrains, so wear hiking shoes. Once you cross the crack or reach the top, you'll be treated to one of the most beautiful views in the park. The panoramic view is breathtaking. Stunning landscapes and shimmering waters are the opportunities that you should not miss while visiting here.
2.10.1. What are the 3 Interesting Activities at Killarney Provincial Park?
It's impossible not to have a good time at Killarney Provincial Park. Try car camping if you want a more adventurous camping vacation. Your 'camping' experience on the canoe route network and the backpacking trail network will be rewarding.
'Hunting' is also an option, but only a specific area exists for hunting. And you have to follow all the rules while hunting, or you'll be punished for breaking the laws. Hunting is only permitted in Killarney Lakelands and Headwaters Provincial Park in Killarney Provincial Park.
'Birding' is an interesting thing to do as this park contains a wide variety of habitats for forest songbirds, birds of prey, and waterfowl. You can discover birds that you've never seen before. These were my top 3, although it has a lot more to offer.
3. Conclusion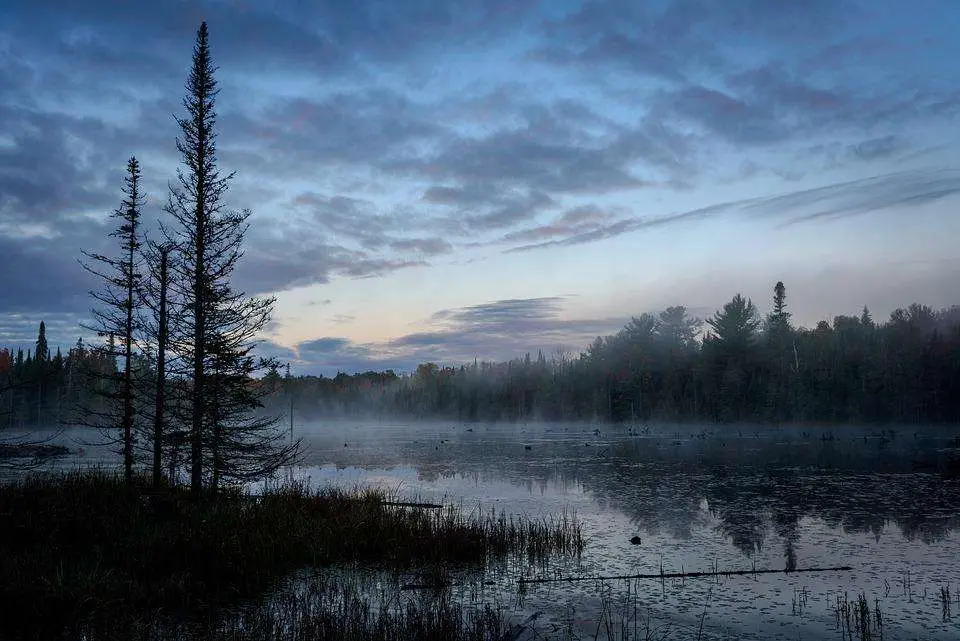 Planning a trip to Northeastern Ontario will give you an amazing feeling, but for a better experience, you can try a road trip with your friends. During road trips, you'll observe the details of the small towns, regions, districts, locals, and culture more closely, and you can stop for food anywhere.
North Bay, Sault Ste., and Sudbury are among the cities in Northeastern Ontario with major tourist attractions. So, tell me, are you excited? Now, what are you waiting for? Get ready for a perfect trip to Northeastern Ontario.
Suggested Reads: