One of the province's hidden beauties is Presqu'ile Provincial Park in central Ontario. This little yet charming Ontario Provincial Park is a popular destination in Ontario, Canada. Those looking for more popular local Ontario parks like Bon Echo Provincial Park and Sandbanks Provincial Park typically overlook Presquile Provincial Park.
Presqu'ileProvincial Park is a nice area to visit for families and couples seeking a weekend escape. Here are some of the reasons why we adore Presqu'ile Provincial Park. 
Presqu'ile Provincial Park is a popular day excursion and picnic location near lake Ontario. The park has a 2.5-kilometer beach, 16-kilometer trail system, a marsh boardwalk, a nature center, two visitor centers, and Ontario's second oldest operating lighthouse. For birdwatchers, Presqu'ile is a popular site.
Approximately 330 kinds of birds are reported in the park, making it a world-class destination for spring bird migration.
About Presquile Provincial Park
Presquile Provincial Park is located in Presqu'ile, Quebec. Presqu'ile is a French word that translates to "nearly an island." And traveling through this L-shaped peninsula reveals why it was given that moniker.
A narrow strip of land connects the park to the mainland. Lake Ontario's currents have poured sand down the crest for thousands of years, forming the area that now surrounds the park.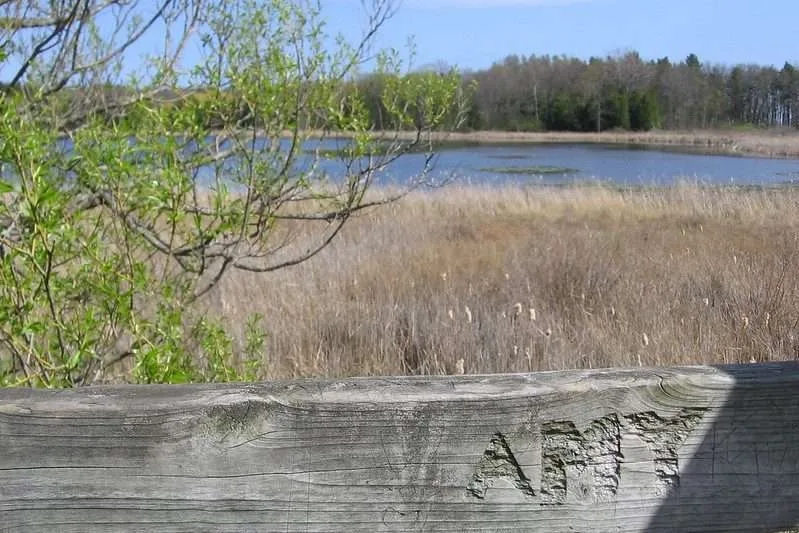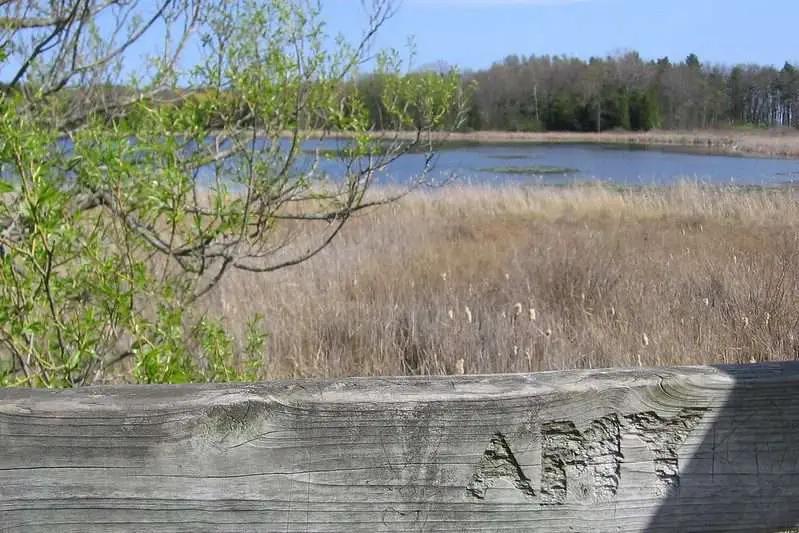 You can see where the beaches have been over the previous few thousand years walking around Presqu'ile Provincial Park. Some have been overgrown with luxuriant vegetation. Others are merely sand dunes with grasses and little trees strewn about.
Presqu'ile has nearly 300 camping sites, so whether you want to be by the water or in the woods, you'll be able to locate a spot. Presqu'ile Provincial Park is a beautiful park with a natural environment designation.
Presqu'ile Provincial Park offers a variety of hiking opportunities. There are 16 kilometers of trails to explore, so you could easily spend an entire day exploring each one.
Presqu'ile Provincial Park is located on the north shore of Lake Ontario, making it an ideal location for combining a hike with a day at the beach. Presqu'ile is also a popular camping destination!
What is the Best Way to Get to Presqu'ile Provincial Park
Presqu'ile Provincial Park is located around 150 kilometers east of Toronto, Ontario, Canada. It is located on Highway 401, just west of Prince Edward County. Presqu'ile Provincial Park is located on the north shore of Lake Ontario, and the two-hour journey from Toronto makes it a convenient beach retreat.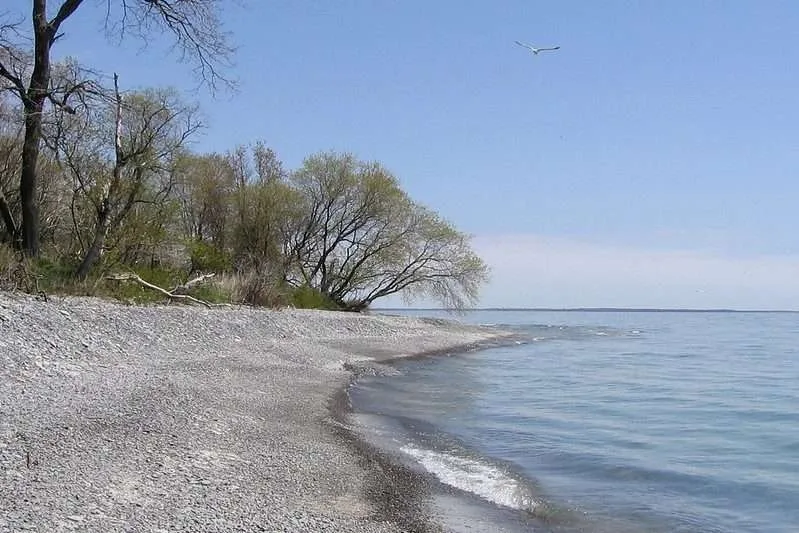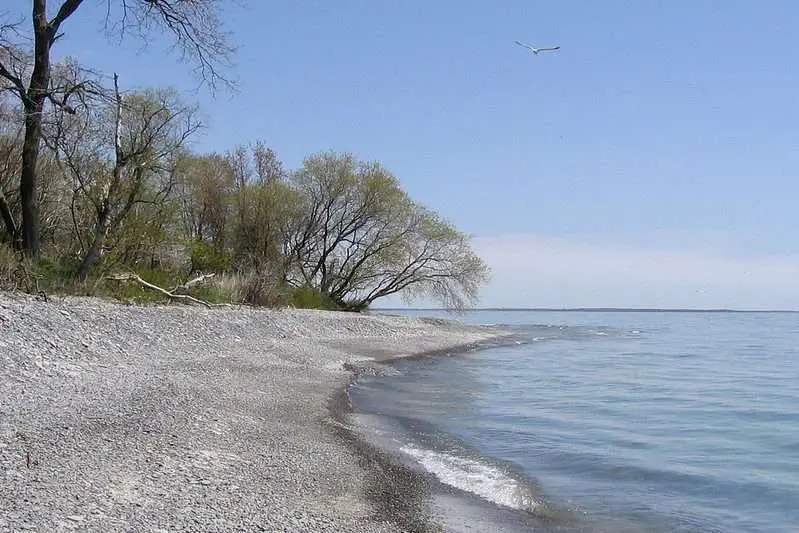 Head east on HWY 401 to reach Presquile Provincial Park. The exit off HWY 401 is easy to spot. Just look for the massive red apple at the Colborne exit on HWY 25. 
The Big Apple is known for its pies. It's a nice location to stop for food, a gift shop, and a pie before heading to the beach. Take HWY 25 south to HWY 2 and turn left. You will reach Lakeshore Rd. by turning right onto Union Rd. Follow Lakeshore Rd. to Bayshore Rd. on the left. On your right, you can see the entrance of the park.
1. Beach Bumming and Swimming near Lake Ontario
The golden sand beaches of Presqu'ile stretch for 2.5 kilometers. Presquile Provincial Park's beach area is long and wide, with three separate entrance sites. Beaches 2 and 3 are open year-round; however, Beach 1 is frequently closed due to its closeness to significant bird breeding areas. 
But don't fret. The rest of Presqu'ile Beach will more than suffice to suit the people who flock here as an alternative to Sandbanks Provincial Park.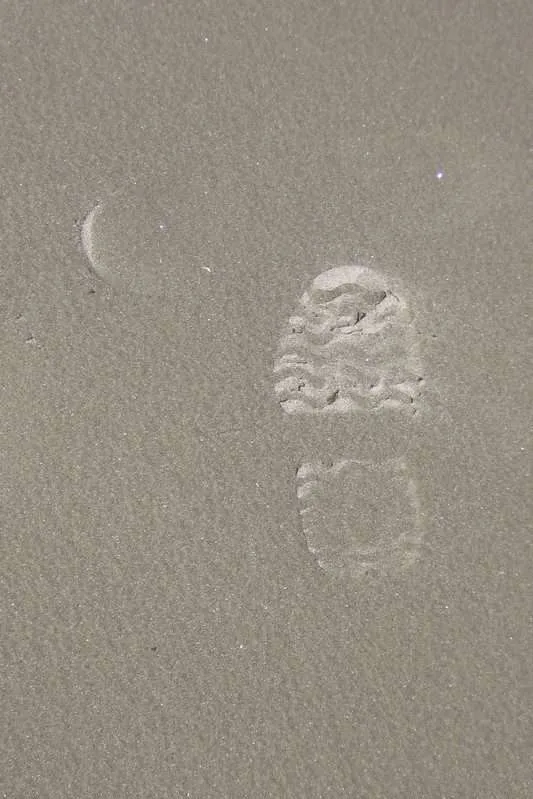 The beaches at Presqu'ile are shallow and have a gradual slope. As a result, it's an ideal beach for families with small children. In the summer, the average water temperature is 20 degrees Celsius. Early summer is colder, while the water temperature at Presqu'ile is hottest in late July and early September, and early October.
2. Biking and Hiking Trails at Ontario Parks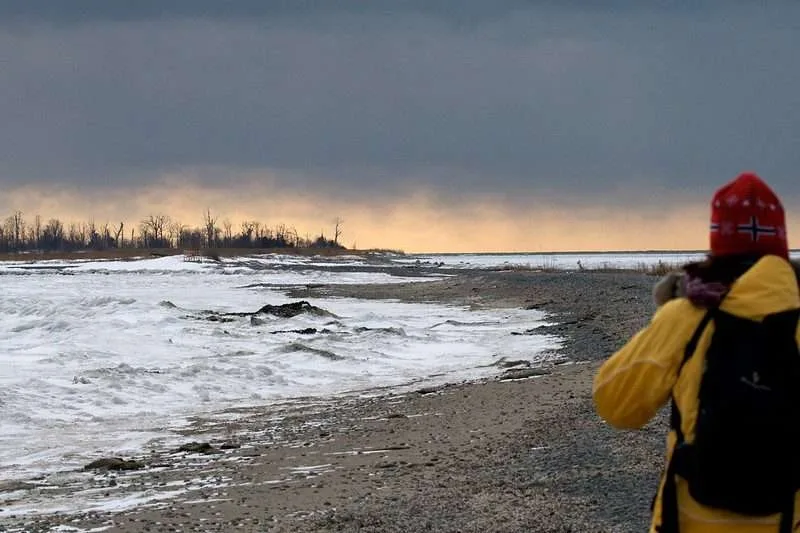 Presqu'ile has around 16 kilometers of walkways and trails. Nature trails and hiking paths make their way along the park's shorelines, into the woods, and over the meadows. The hiking routes in Presqu'ile are quite flat and easy to maneuver with children. 
However, by late summer, Poison Ivy is common in the park, so bring long pants, socks, and shoes, and wash your clothes after hiking.
a) Marsh Boardwalk Trail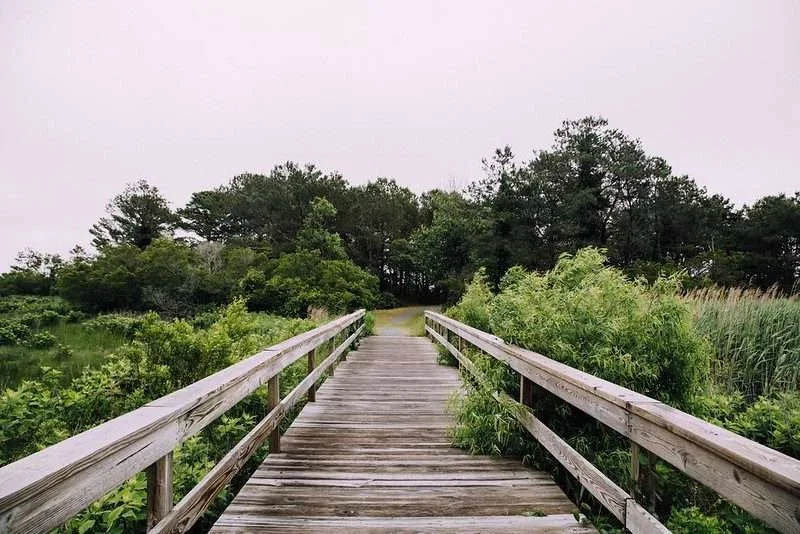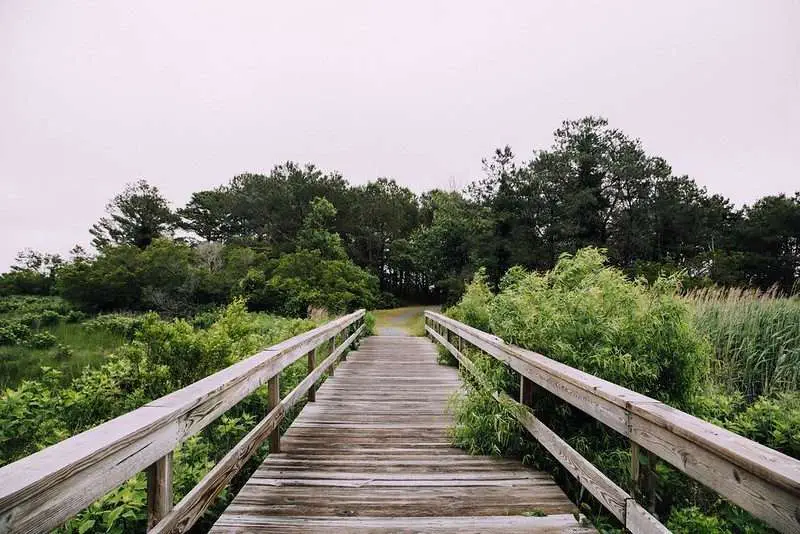 Despite the fact that the Presqu'ile park marsh boardwalk route is 1.2 kilometers long and has 800 meters of the boardwalk, This short, easy walk is full of natural beauty. 
This nature route leads to the largest protected marsh on Lake Ontario's north side. It provides a comparable experience to Point Pelee National Park's beautiful boardwalks in southern Ontario.
Two platforms with panoramic views of the marsh are available. Along the walk, there are additional panels that explain the history, evolution, and biodiversity of the Presqu'ile marsh. The Marsh Boardwalk Trail is accessible to anyone. 
Near the end of the walk, though, there is a woodland section where you can observe some of the distinctive chair trees created by storms and wind. This trail can get muddy and includes roots, making it difficult for strollers and wheelchairs to navigate.
b) Owen Point Trail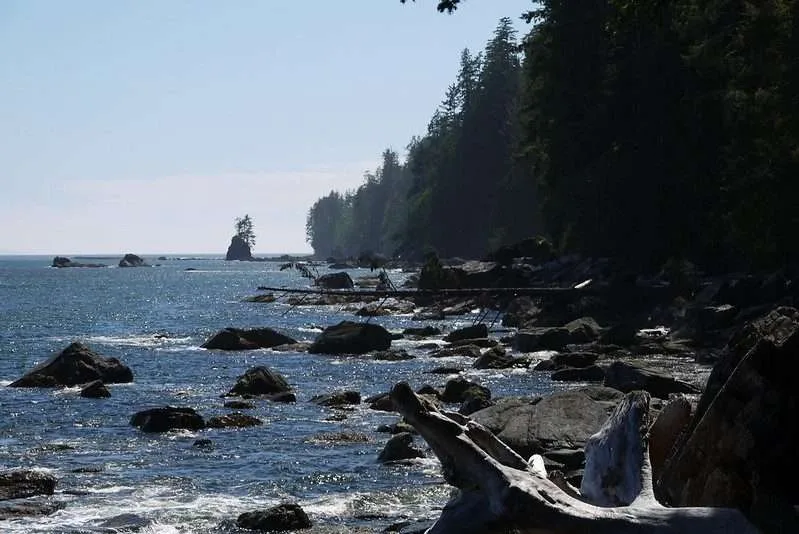 The Owen Point Trail is a popular campsite and hiking route in the area. There are a lot of lookout sites along this trail, despite the fact that much of it is inland or shielded from the water by tall, dense forest and grass.
The trail's solitude is intended to guarantee that migrating birds are not disturbed, particularly during the breeding season. There's a beautiful view of Gull and High Bluff Islands at the end of the Owen Point hike. Access to these islands is restricted from March 1 to September 10, but it is possible to reach them from outside of that period.
c) Jobes Woods Trail
Jobes Woods is a fantastic inland trail. It encompasses the ground where Thomas and Ezekial Jobes established a farm in 1835. Some of the oldest trees in Presqu'ile Park may be found on this forest trail. The Jobes pathway combines a boardwalk and a dirt path. It's ideal for individuals who want to get away from it all and listen to the sounds of the forest, and want to enjoy a long weekend.
d) Lighthouse Foot Path
This short trail leads to the rocky shore near the Presquile Provincial Park Lighthouse and Lighthouse Keepers Cottage, just before the interpretive center. Although the lighthouse is not one of the most beautiful in Ontario, Canada, it is one of the oldest.
Its double-curved roof is unique to Ontario lighthouses, having been built from limestone around 1840. It is the second-oldest operating lighthouse on the Toronto Islands, after the Gibraltar lighthouse.
3. Visit the Lighthouse and Nature Centers
There are two tourist centers in Presqu'ile Park. During the summer, the Nature Center is open every day. For children, the Nature Center is a particular highlight. A naturalist at the Presquile nature center can take the children through several display centers which contain frogs, fish, and snakes.
In the summer, the Lighthouse Centre is open every day and on weekends in the spring and fall. Much of the history of the park and the ships that met their untimely ends along the peninsula is wonderfully displayed in the Presqu'ile lighthouse center. The center is conveniently positioned close to the lighthouse.
4. Birding at Presquile Provincial park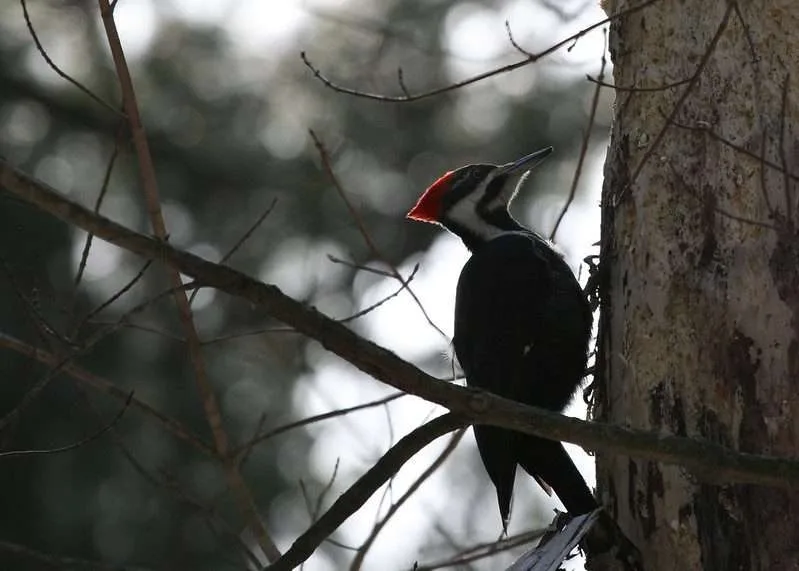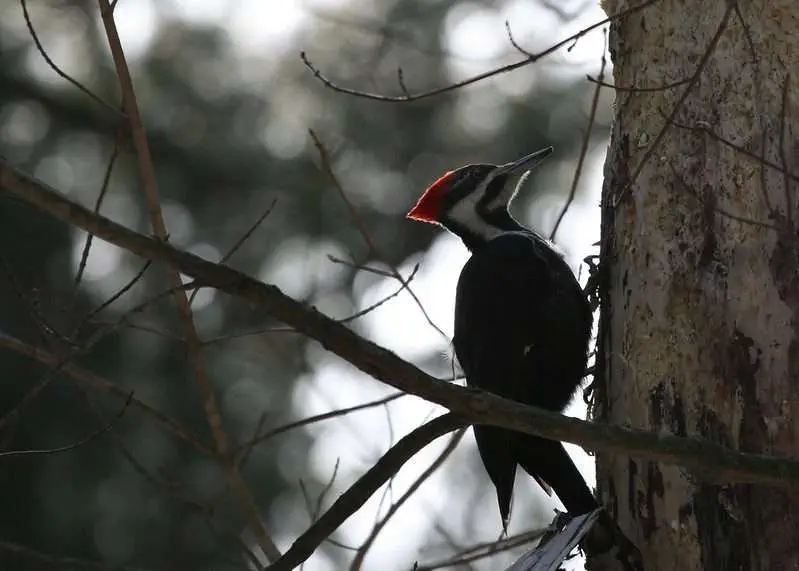 Gull and High Bluff islands, near the end of the Owen Trail's viewpoint 5, are gull, tern, heron, and cormorant breeding sites. During the summer, entry to the islands is prohibited, as it is approaching within 200 meters of them.
From March 10 through September 10, the ban is in effect. If you come prepared with a decent pair of binoculars, though, you will have no trouble viewing the birds flocking around the island.
5. Picnic
One of the nicest sites for a picnic in Presqu'ile Provincial Park is Lighthouse Lane, which leads to the Lighthouse visitors center.
It is, in fact, one of our favorite places in the park for swimming, eating, and simply resting in the sun. There's plenty of room to run around in the flat, grassy picnic areas. On the inside stretch of the route, there are rest stops.
6. Winter Activities
At Presqu'ile Provincial Park, there are a variety of things to do. The winter camping season runs from late April through Thanksgiving weekend in October at Presqu'ile, Ontario, Canada.
The park in Presqu'ile is only open for day visitors during the winter. Cross-country skiing and snowshoeing along Pioneer Trail, Newcastle Trail, and Jobes Woods Trail are among the winter sports available at Presqu'ile.
Camping at Presquile Provincial Park
Presqu'ile Provincial Park is a great place to camp. Trail's End, Elmvale, Hidden Valley, Lakeside, Craig's, Maples, Pines, and High Bluff are the eight campgrounds in Presqu'ile Provincial Park. There are 394 reservable sites in the park, with 160 of them having electricity.
High Bluff campground has some of the most sought-after campsites with some of the best waterfront access. Some of the campsites are also accessible from Pines, Lakeside, Elmvale, and Trail's End. Hidden Valley, Craig's, and Maple's are the furthest from the lake but also the most peaceful.
The park offers three different types of roofed accommodations: the Denson Cottage, an Exploration Tent, and the Minka test site. The roofed accommodation, however, is only available during the summers, despite the fact that the camp is open all year.
Day trip from Presquile Provincial Park
If you plan on staying at Presqu'ile for a weekend or longer, within an hour's drive of Presqu'ile, there are various sights that will keep you occupied.
1. Brighton, Ontario, Canada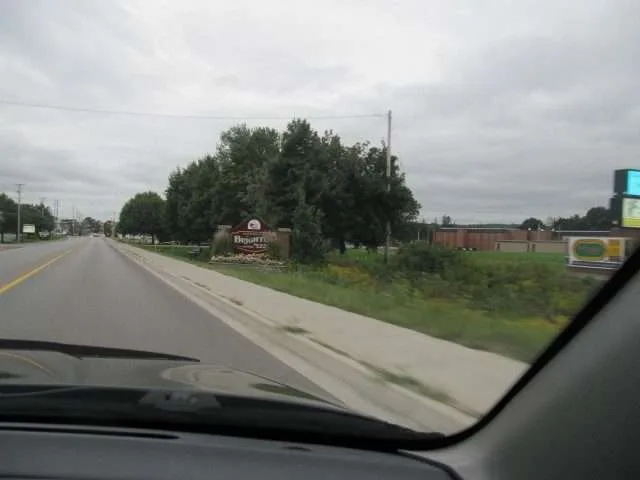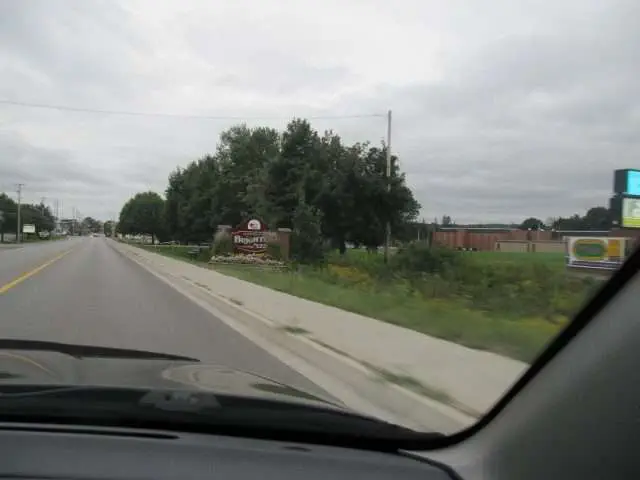 The Presqu'ile campgrounds are less than a 10-minute drive from the charming town of Brighton. This peaceful town is ideal for antiquing, eating a good lunch or dinner out, or simply window shopping. Go to Cricklewood Farms and select some fresh apples if you visit in September or early October.
The Memory Junction railway museum is a great place for kids, and the Goodrich-Loomis Conservation area is a great place to see a different kind of nature than what you'll find at Presqu'ile.
What Hotels Are Available in Brighton?
In Brighton, Ontario, there are hotels and motels to suit every taste and budget. Presqu'ile Provincial Park does, of course, allow camping. If you want to stay at a motel or hotel, these are some recommendations:
Brighton Inn: The house is quite attractive, with free Wi-Fi, parking, and private bathrooms in each room.
Burken B&B: It is a charming and isolated B&B with daily breakfast, garden views, and a lovely terrace.
Presqu'ile View Bed & Breakfast: It offers a fully equipped kitchenette, garden views, a shared lounge, and a BBQ.
2. Prince Edward County
Presqu'ile Provincial Park is about a 40-minute drive from one of Ontario's greatest wine areas. Cheese lovers, artisan beer enthusiasts, and those who enjoy peaceful drives along some of Ontario's most stunning rolling waterfronts go to Prince Edward County.
If camping in Presqu'ile isn't your thing, glamping at Fronterra farms in Prince Edward County might be.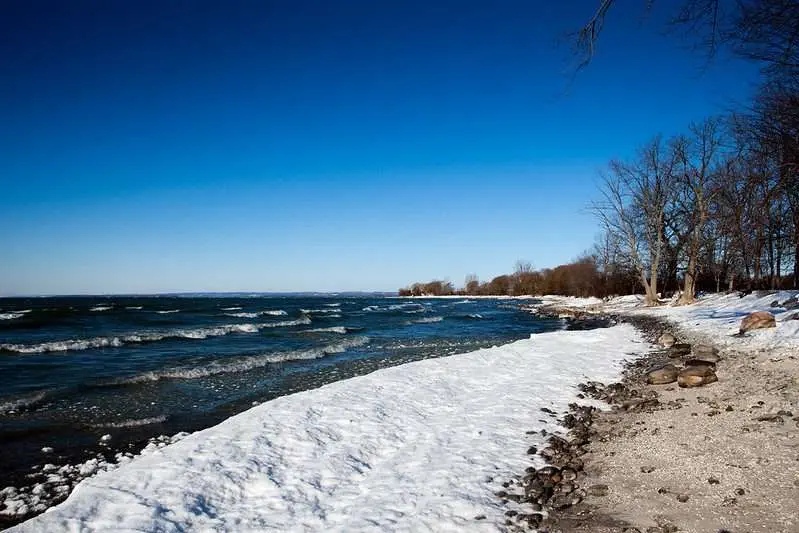 Ferris Provincial Park is located in the province of Ontario. Ferris Provincial Park may be reached by driving 45 minutes inland from Presqu'ile. Views of Ranney Falls can be had here, as well as a walk across the Trent River Gorge's magnificent suspension bridge.
3. Tyendinaga Cave, Ontario, Canada.
Tyendinaga Caves, one of Ontario's underground treasures, is located 45 minutes up Highway 401. Graffiti by explorers who have dared to enter this little but fascinating Ontario cave dates back hundreds of years.
Is Presqu'ile Provincial Park a Family-Friendly Place
One of our favorite sites for short excursions and weekends with the kids is Presqu'ile Provincial Park. Presqu'ile is easily managed due to its small size.

The abundance of activities and daily interpretive programs help keep kids interested in nature, history, and Ontario's enchantment in the summer. Taking the kids to Presqu'ile is simple, enjoyable, and provides one of the best mixes of family-friendly outdoor activities in central Ontario.
As an Amazon Associate, Icy Canada earns from qualifying purchases.
[amazon_auto_links id="81298"]
The Icy Canada team strives to create content that matters. It's why our content is written by travel writers, authority experts, well-known authors, and niche experts. Our content is also periodically reviewed by expert authors for accuracy and trustworthiness.
As an Amazon Associate, Icy Canada earns from qualifying purchases. [amazon_auto_links id="81298"]