National parks were established to conserve and safeguard the environment and are home to various animals and marine life.
They draw millions yearly, whether lone hikers or vast groups of campers. It provides a wonderful time while ensuring safety for historical landmarks, cultural assets, and wildlife in danger of extinction.
Hiking, swimming, kayaking, exploring caverns, scuba diving, bird watching, and learning about abundant wildlife and marine life are just a few activities available for people of all ages.
Many national parks in northern Ontario are worth visiting if you're seeking a park for a family getaway. See the list of the most well-liked ones we've compiled below.
1, Pukaskwa National Park
One of the best parks in Ontario is Pukaskwa National Park. The park's main attraction is its 60 km of coastline hiking trails.
Wildlife at Pukaskwa national park
This park is home to creatures, including lynxes, peregrine falcons, bald eagles, river otters, moose, grey wolves, and black bears.
Activities at Pukaskwa National Park.
Boating, day paddling, fishing, geocaching, picnics, kayaking, canoeing, and many more are other things to keep an eye out for.
You can even participate in Anishinaabe Camp, where you can learn about the customs, culture, traditions, and way of life of the local Anishinaaek people.
Accommodation at Pukaskwa National Park
There are three types of lodging available in the park: oTENTik, backcountry camping, and front-country camping. The only front-country camping is at Hattie Cove Campground.
One vehicle and up to six people in two tents, or one trailer/recreational vehicle with an additional tent or a dining shelter.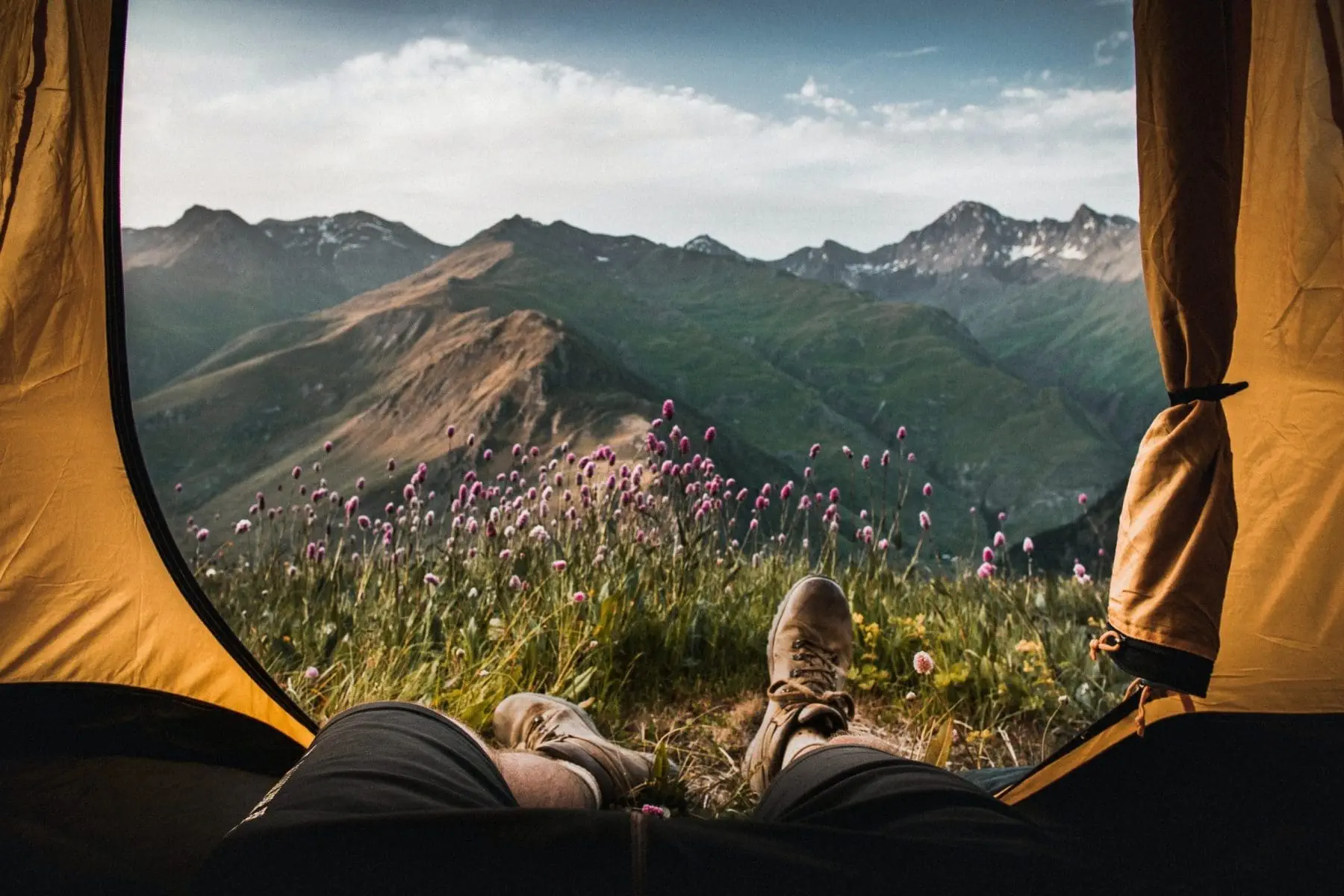 Only first-come, first-served camping is permitted. Backcountry campsites have food storage, a fire pit, and private restrooms. Only reservations are accepted for backcountry campsites; make yours here.
Otentiks, the newest addition to the park's lodging options, is the ideal combination of outdoor activity and bed comfort. Each oTENTik has three seats and can comfortably hold six people.
2, Bruce Peninsula National Park
Founded in 1987, Bruce Peninsula National Park is situated near Tobermory and is often considered one of the best national parks in Ontario.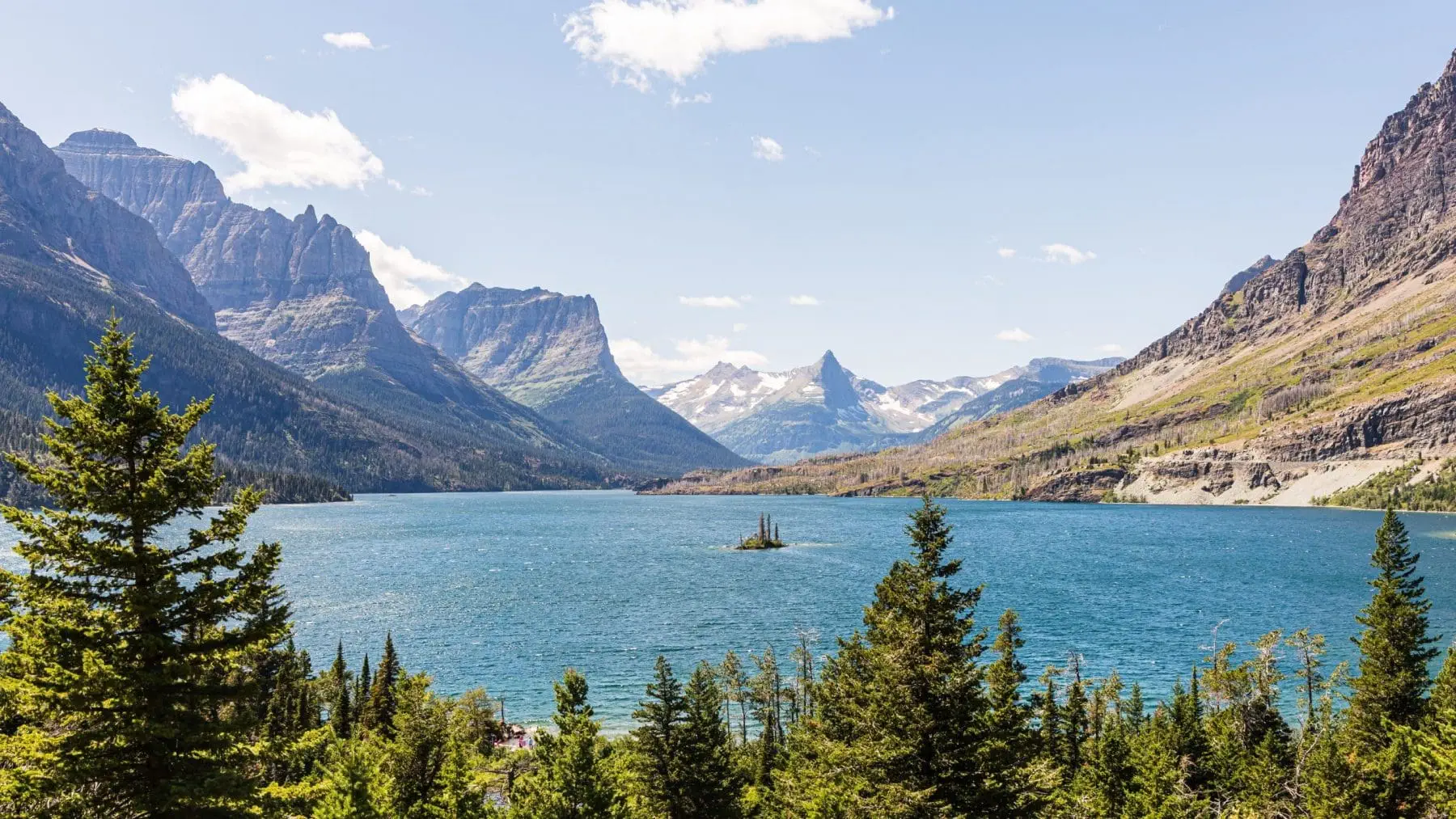 This national park is a part of the Niagara Escapade. It encompasses 156 square kilometers and is considered one of the largest protected areas in Southern Ontario.
Approximately 2,15,000 people visit this Bruce Peninsula national park every year. It is one of the busiest Canadian national parks in Ontario.
The park is best known for its orchids; there are nearly 34 species in the park, 2/3 of all orchid species found in Ontario.
 Wildlife at Bruce National Park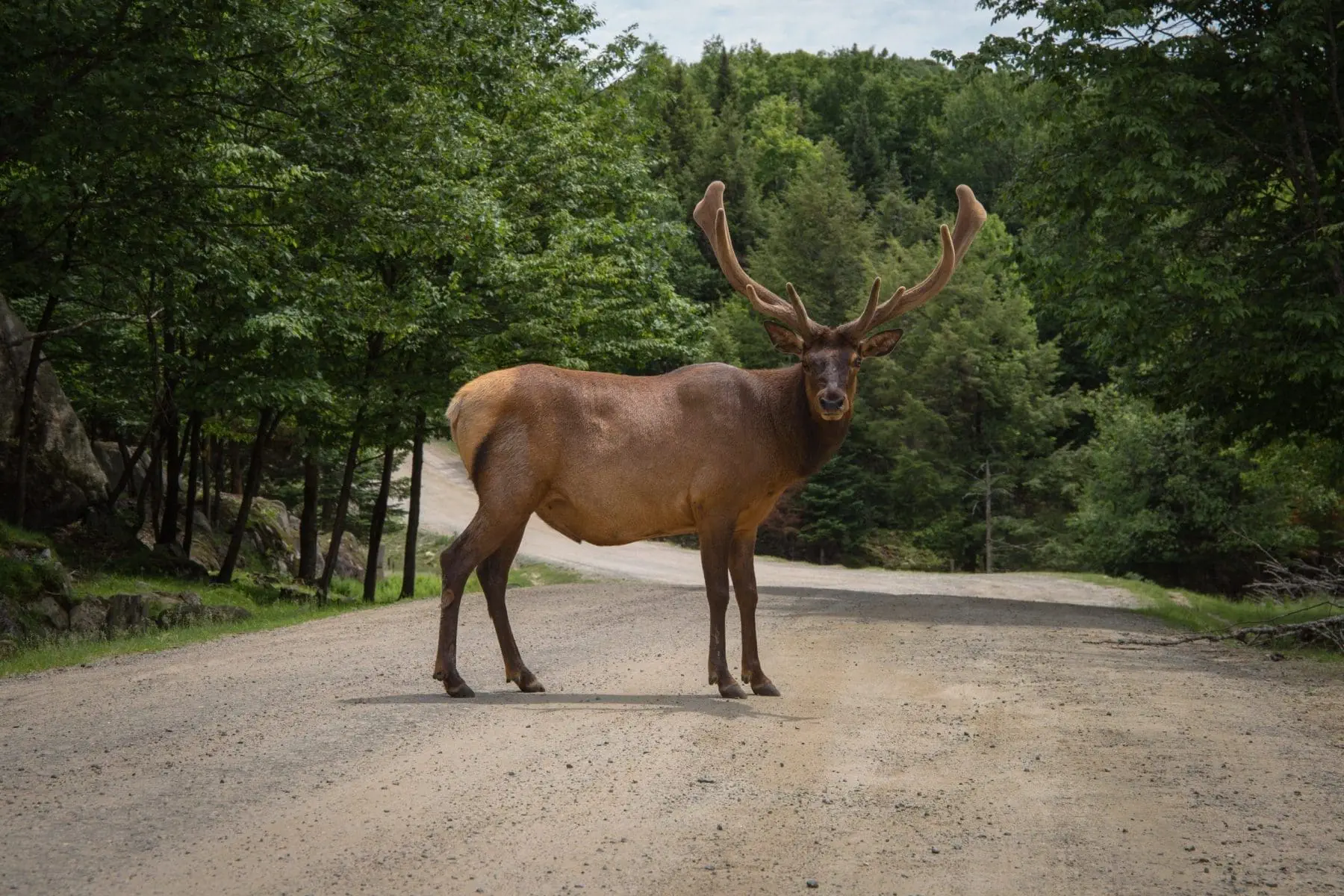 Black bears, deer, beaver, fox, fisher, porcupine, otter, chipmunks, squirrels, red foxes, raccoons, coyotes, black bears, and skunks are just a few of the creatures that call it home.
Seven of the eight bat species known in Ontario can be found in the caverns of this park.
Activities at Bruce Peninsula National Park
One of this park's most renowned tourist attractions is The Grotto, a shoreline sea cave with beautiful blue waters. People travel worldwide to the Bruce Peninsula National Park hiking trails to see this beautiful sea cave.
Other than that, there are many trails to explore for hikers, such as Cyprus Lake campground and hiking trails, Georgian Bay(you can find the world's largest freshwater archipelago), Marr Lake Trail, Horse Lake Trail, and Singing Sands.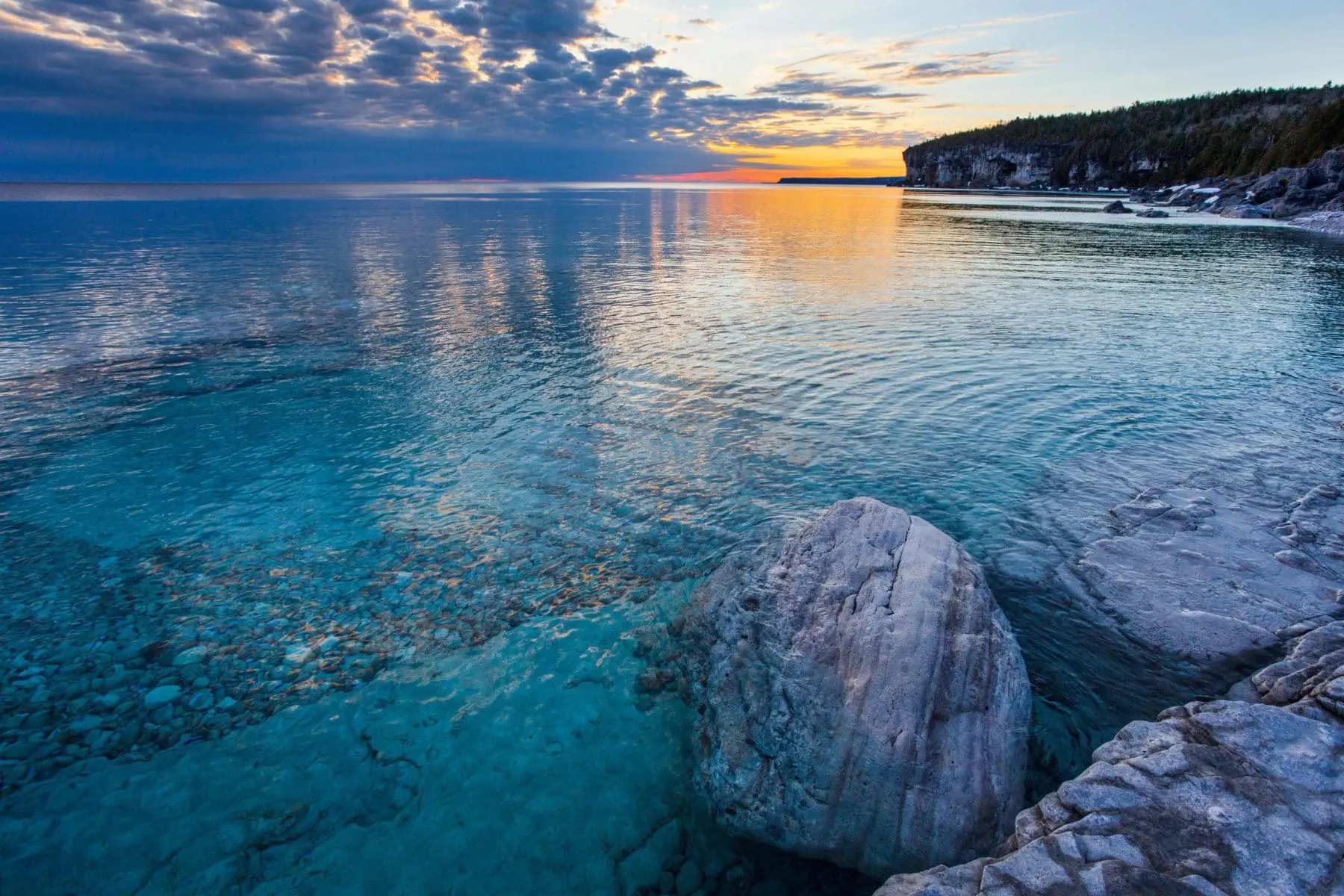 Swimming, camping, fishing, and migratory bird watching are other activities here.
If you are interested in star-gazing, you're in luck because this park was designated a "Dark Sky Preserve" in 2009, allowing you to see the stars without any light pollution.
Accommodation at Bruce Peninsula National Park
Motels, bed and breakfasts, and other lodging options abound in Tobermory and all along the Bruce Peninsula.
The only thing to remember is that what option you get depends on the season.
Summer and Spring Camping
Reservations are required from May through October due to the popularity of camping in the park.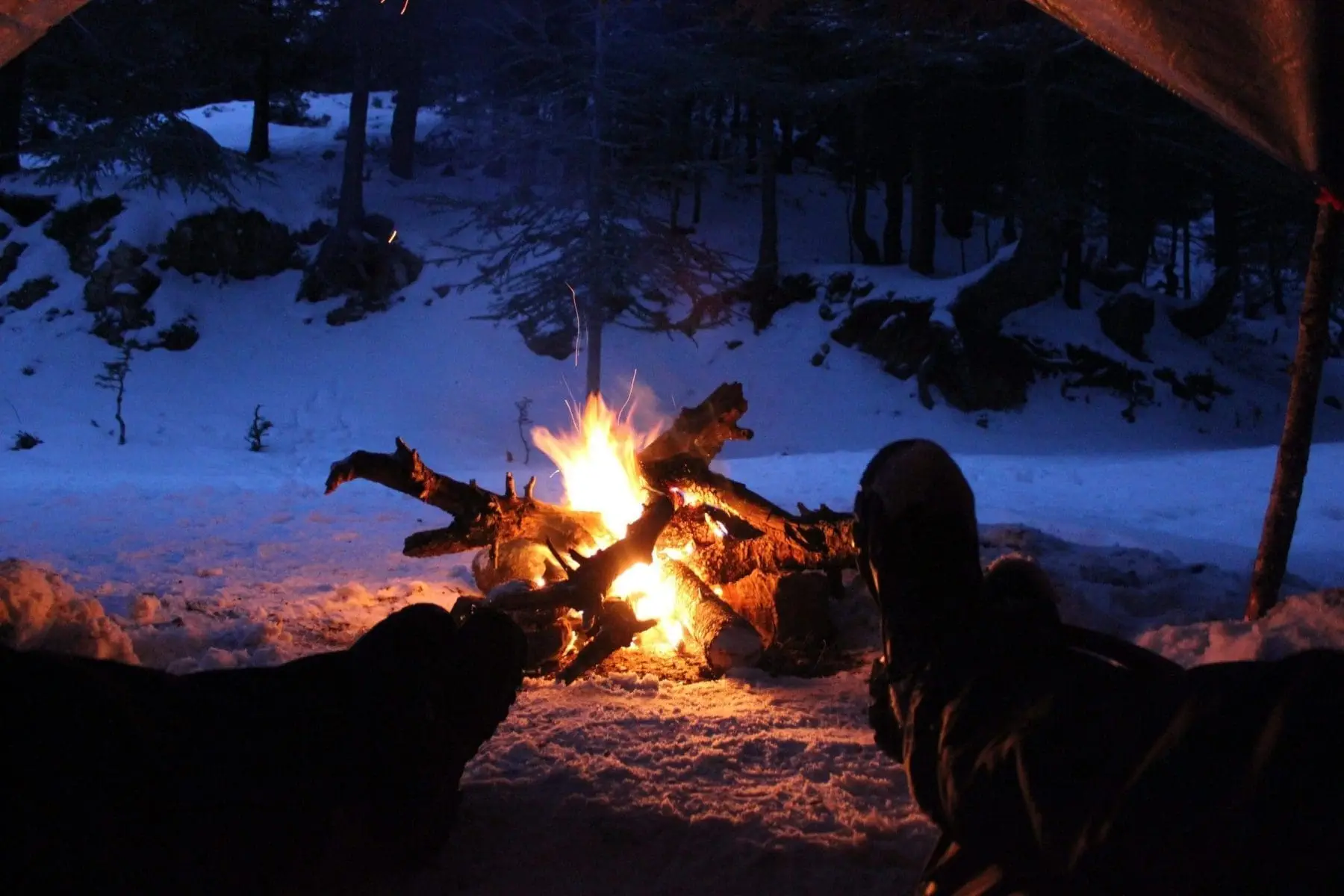 Fall and winter camping
All four seasons are beautiful on the Bruce Peninsula. Camping throughout the fall and winter is an excellent way to take in the area's natural magnificence.
However, you should know a few things before you book your visit. Bookings are accepted from October 31 to April 30.
3, Thousand Islands National Park
Thousand Islands National Park (formerly known as St. Lawrence Islands National Park until 2013 ) is situated on the 1000 Islands in the Thousand Islands Region of the St. Lawrence River.
It is one of the country's oldest and smallest national parks, with a total area of 24.4 square kilometres. This park comprises Mallorytown Landing inland, over 26 islands, and about 90 smaller islets.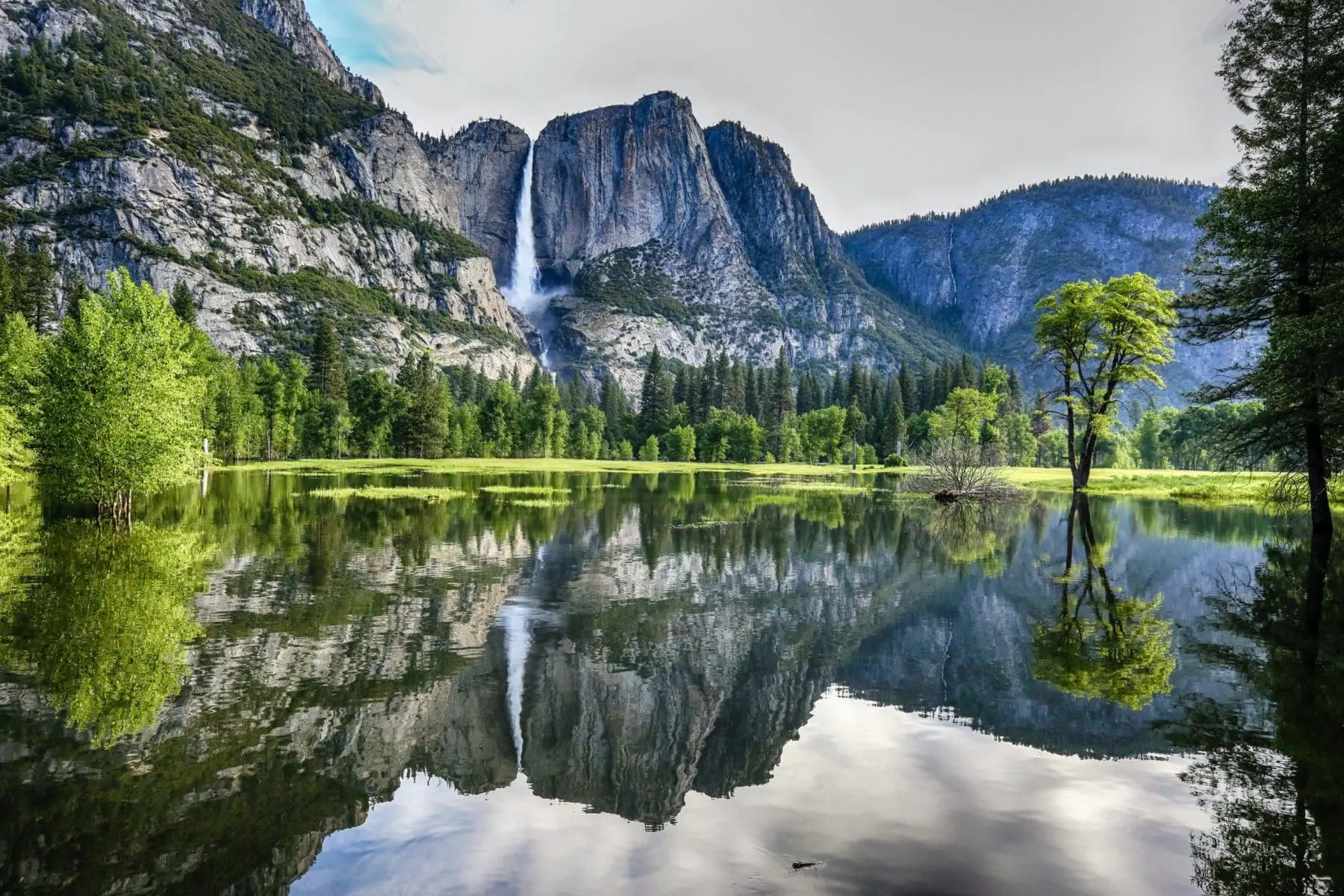 The Frontenac Biosphere Reserve, where the park is situated, is regarded for having some of Canada's most breathtaking backcountry views. Festivals are frequently observed here on Canada Day.
Approximately 73 000 people visit this park each year. Most of the park can only be accessed by a boat; you can easily rent one or even go for a cruise.
Wildlife at the National Park
Coyotes, deer, porcupines, beavers, foxes, skunks, raccoons, turkey vultures, rabbits, squirrels, chickadees, and weasels are among the animals in this park.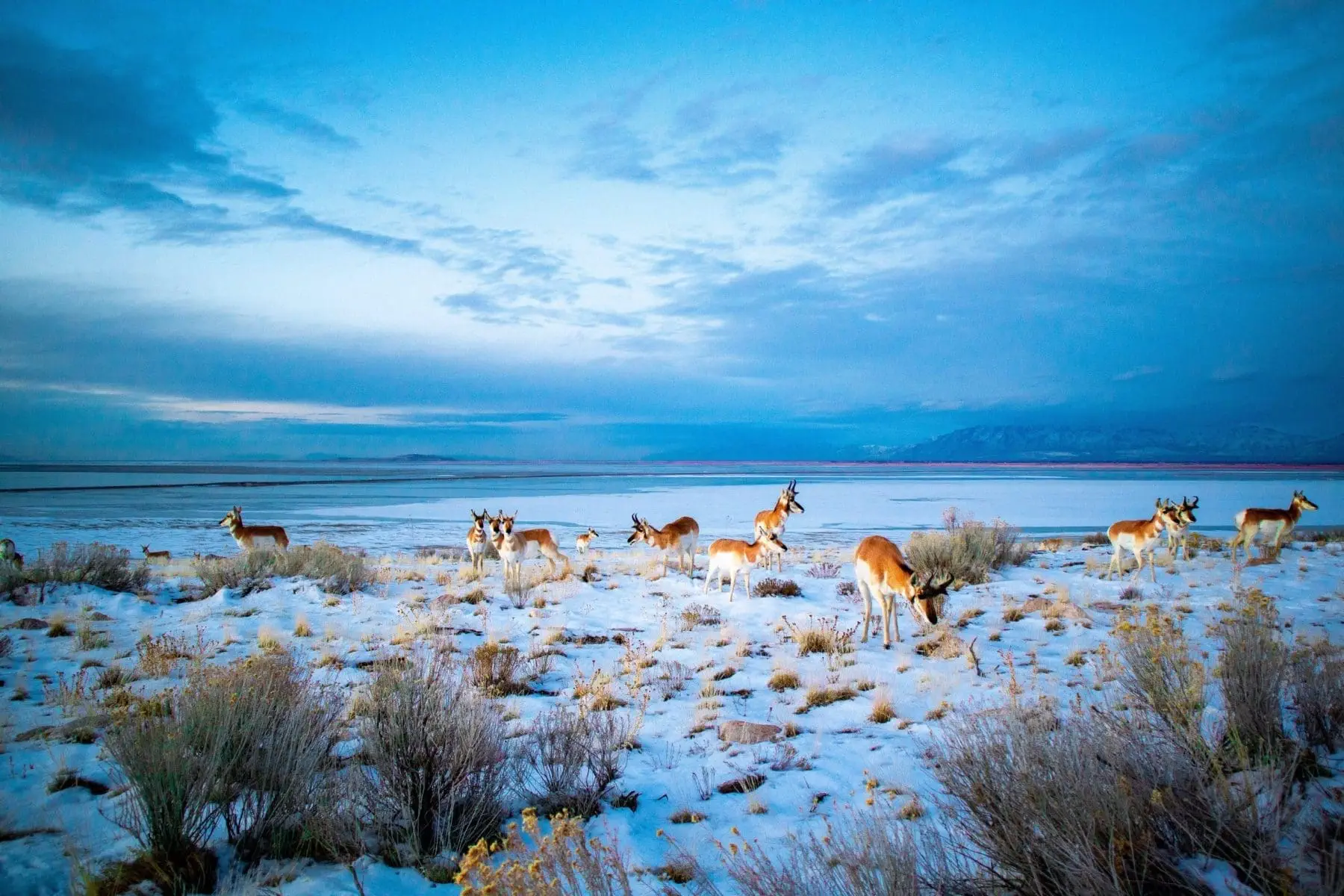 Activities at Thousand Islands National Park
Numerous options exist in this park to keep you busy, including hiking, birdwatching, swimming, cycling, fishing, kitesurfing, wildlife viewing, paddling, snowshoeing, photography, boating, canoeing, kayaking, camping, and more.
If you are coming with kids, they will find the visitor's centre to be a fascinating location to learn about the park.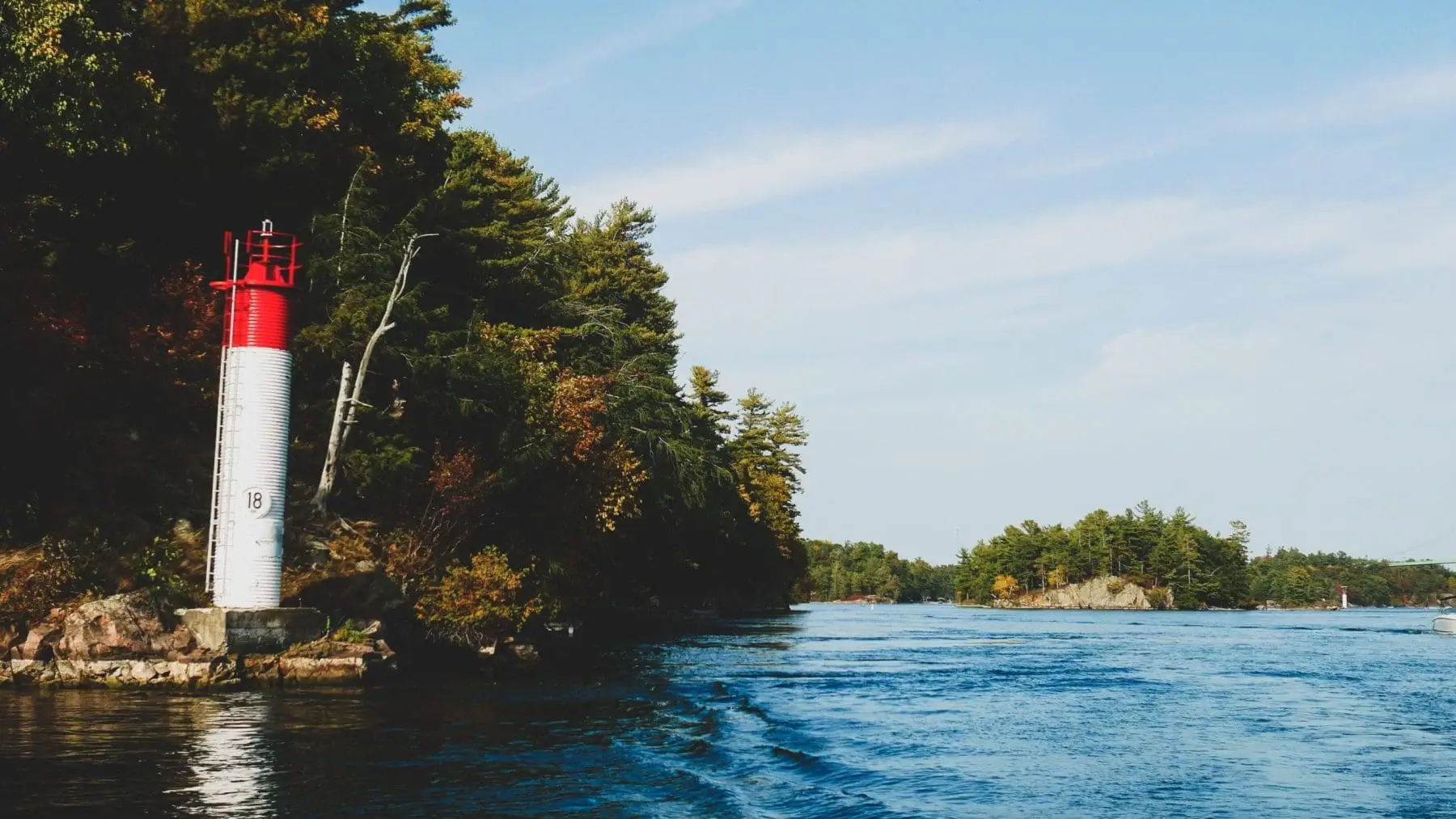 Accommodation at the National Park
There are oTENTiks and camping areas at Mallorytown Landing and a few other islands if you want to stay the night.
The nearest town to the Thousand Islands National Park is Gananoque, where you can look for lodging if you're planning a day trip.
4, Point Pelee National Park
If you have an eye for nature, you should visit Point Pelee National Park, the second smallest and most ecologically diverse national park in Ontario.
Established in 1918, Point Pelee National Park is situated in Essex County in southern-western Ontario, Canada.
Point Pelee national park is the first national park established for conservation and even the first park to be declared the "Dark Sky Reserve" in Canada. Point Pelee national park is open from 6 am to 10 pm.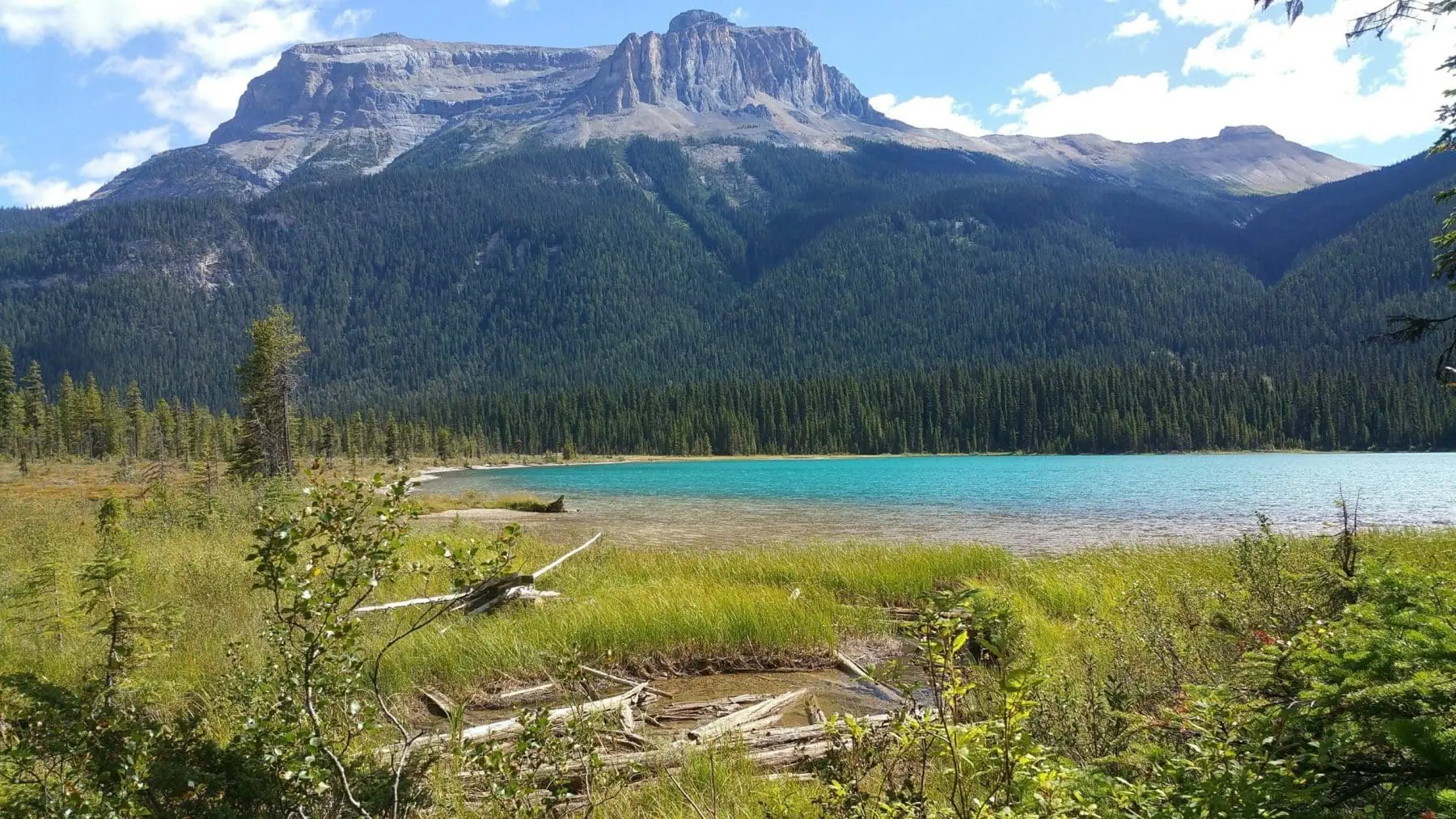 Wildlife at Point Peele National Park
Point Pelee national park is famous for bird watching. Over 360 different species of birds have been documented here, and it's home to many migratory birds and butterflies during the fall, such as the Monarch butterfly and Blackpoll Warbler.
Point Pelee National Park hosts a Festival of Birds in May to celebrate the spring birds' return.
Additionally, several uncommon, endangered, and threatened species can be found here, including the eastern mole, mink, white-tailed deer, and coyotes.
Activities at Point Peele National Park.
Swim on Essex County's longest continuous beach here to enjoy yourself. It provides picnic areas, restrooms, and change rooms. You can also rent a bike from the other nearby towns.
The top beaches are the West and Northwest Beaches. Some of them are famous for being secluded beaches. So you know it is worth the trip. Ask the visitor center how to get there.
In addition, you can go hiking on its dramatic cliffs, biking on the sandy beach, canoeing, kayaking, walking, taking pictures, and having picnics.
 Accommodation at the National Park
Do you intend to stay the night? OTENTik is your best option as there is no RV or tent camping accessible. At Point Peele, there are 24 oTENTik accessible.
Hotels in the neighbouring town of Leamington, outside the park, are also easy to find.
5, Algonquin National Park
Located in southeast Ontario, Canada lies Algonquin Provincial Park. Its various lakes and streams provide canoeing and fishing for bass, lake trout, pickerel, and muskellunge.
It sits on the boundary between the drainage basins of the Ottawa River and Georgian Bay.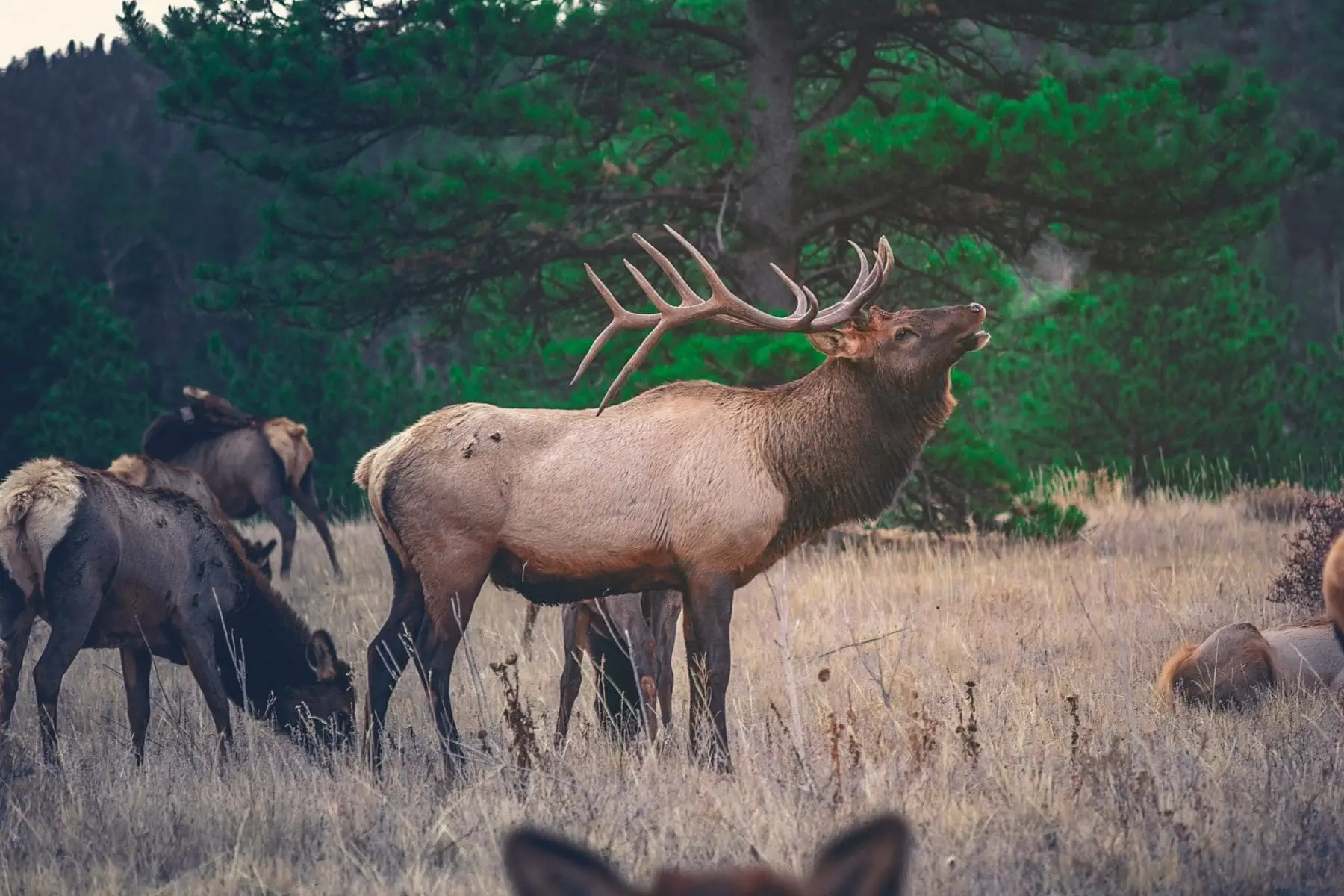 Wildlife at Algonquin National Park
There is a wide variety of wildlife to observe. It includes more than 140 species of birds (you can see migratory birds), 32 reptiles, and 55 different species of mammals.
Most travellers come to Algonquin to take in the landscape and escape the city. They could see native wildlife like the Canada lion, beaver, moose, and deer.
Hearing a wolf pack howl and hunt at night is another experience visitors frequently experience.
Additionally, according to the MNR, there is one black bear for every four square kilometres. So they are undoubtedly present, but they mind their own business for the most part.
Activities at Algonquin National Park.
It is one of the best Canadian national parks where you can do activities like hiking, without a doubt. Over 20 clearly defined paths in Algonquin Park last anywhere from 30 minutes to many hours.
They are ideal for day-trippers and visitor centres to the park's front-country campgrounds. Most hikes last 1-2 hours.
Algonquin Park has a track for any mountain biker, whether they choose a leisurely pedal or a more challenging downhill ride. But only tackle the paths if there is no snow on them.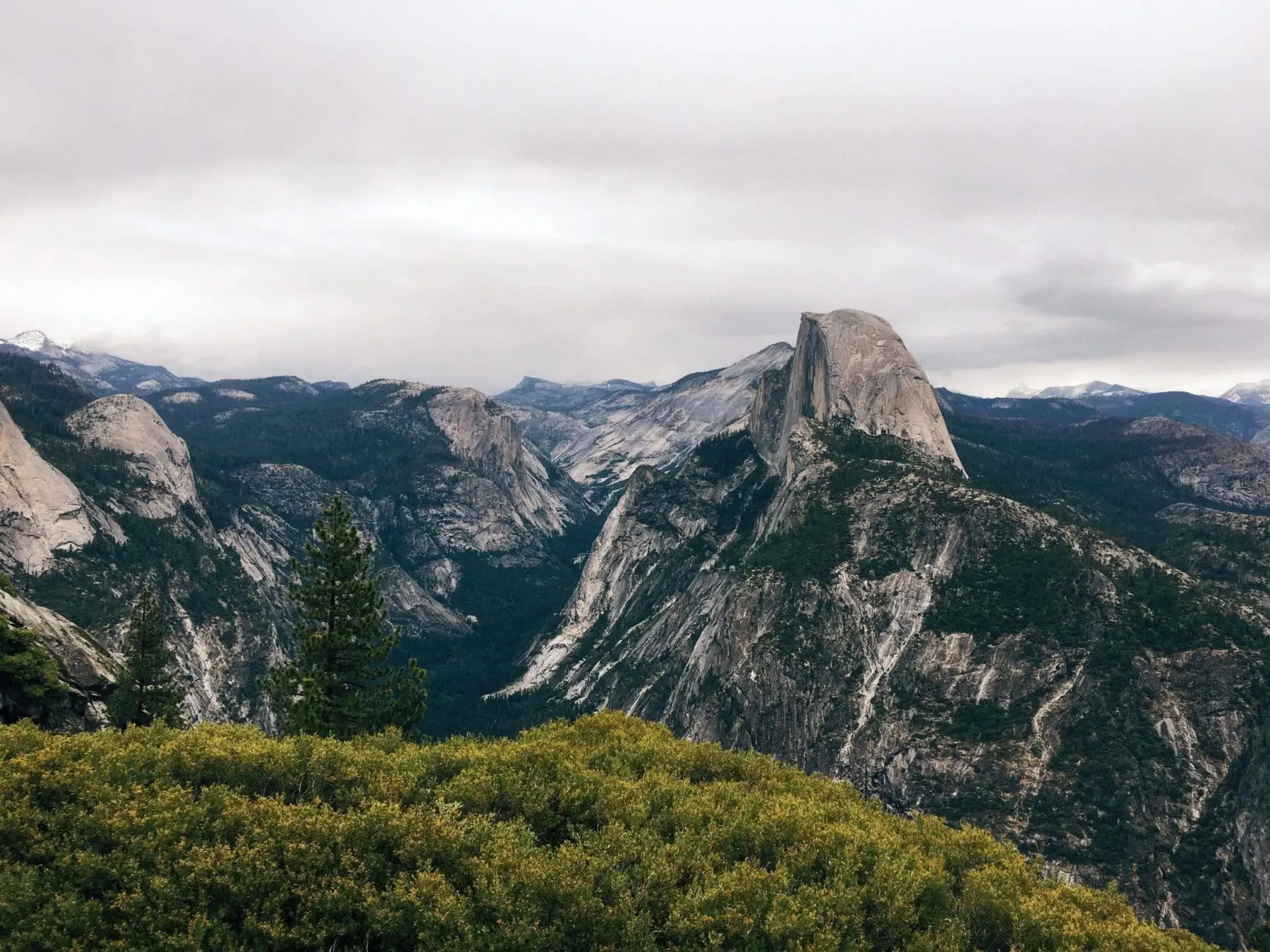 You can check in at the Two Rivers Store to rent a bike if you forgot to bring your own.
Also, canoeing and boating are two of the most popular activities in Algonquin Park, Ontario, given the abundance of nearby lakes, like the famous Lake Superior.
The Algonquin has more than 2,100 kilometres of canoe paths that are ideal for day paddles, backcountry excursions, and portage expeditions.
One thing to remember is that only motorboats with unlimited horsepower are allowed on Gallery and Opeongo Lakes. Many more allow boats of 20 or fewer, 10 or fewer, and 6 or fewer horsepower.
Accommodation at Algonquin National Park
You will find only three lodges in Algonquin Park. These are Arowhon Pines Resort, Bartlett Lodge, and Killarney Lodge.
These lodges are operated under commercial leasing agreements with Ontario national parks to provide amenities for the park visitor centre.
Frequently asked questions
What are the best Ontario parks for backcountry solo canoeists?
Except in densely populated areas, experts generally advise avoiding kayaking alone. Many advise against visiting any park less than two hours away from emergency services in Toronto.
However, if you still want to go, the Wabakithi Provincial Park, which departs from Armstrong, Ontario, is one of the top recommendations.
On the northern edge of Georgian Bay is another park called Killarney that you can check out but many experts advise instead spending a few hours in Quebec's LaVerendrye Provincial Park.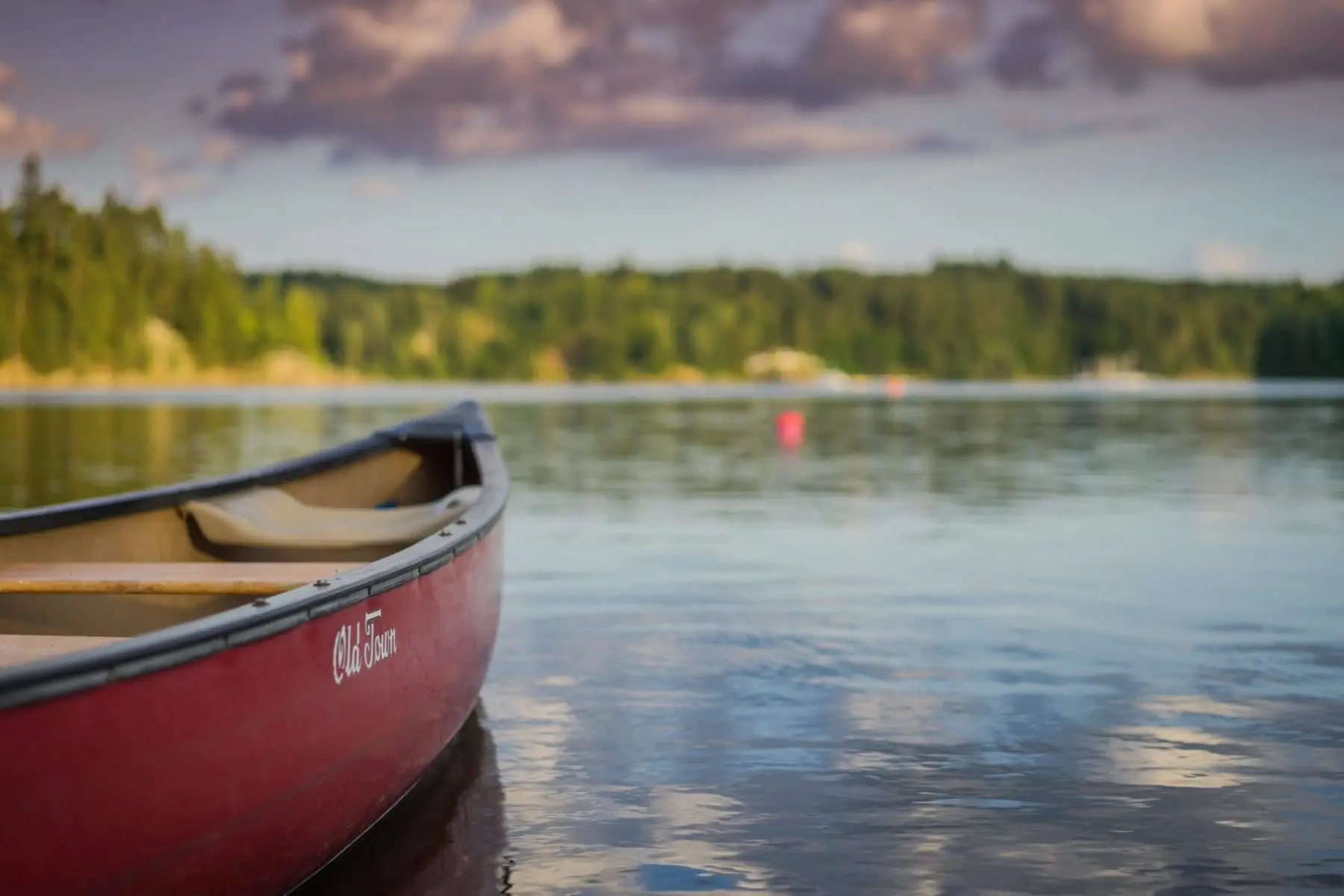 Where is the best place to visit in Algonquin Provincial Park, Ontario?
There are various ways to begin your outdoor adventures after quickly entering the park, but entering by canoe is the most beautiful and illuminating experience.
You enter a completely different universe fifteen minutes after leaving your entry point and vehicle.
This kind of trip to Algonquin Park is something you won't soon forget! It is impossible to give it justice by simply driving up and camping there.
An extensive map is necessary because campsites are marked on every river and lake in the park's interior.
Depending on the size of the lake or the nearby sites, the closest one maybe 300 meters away or three kilometres away, based on the distance from your entry point.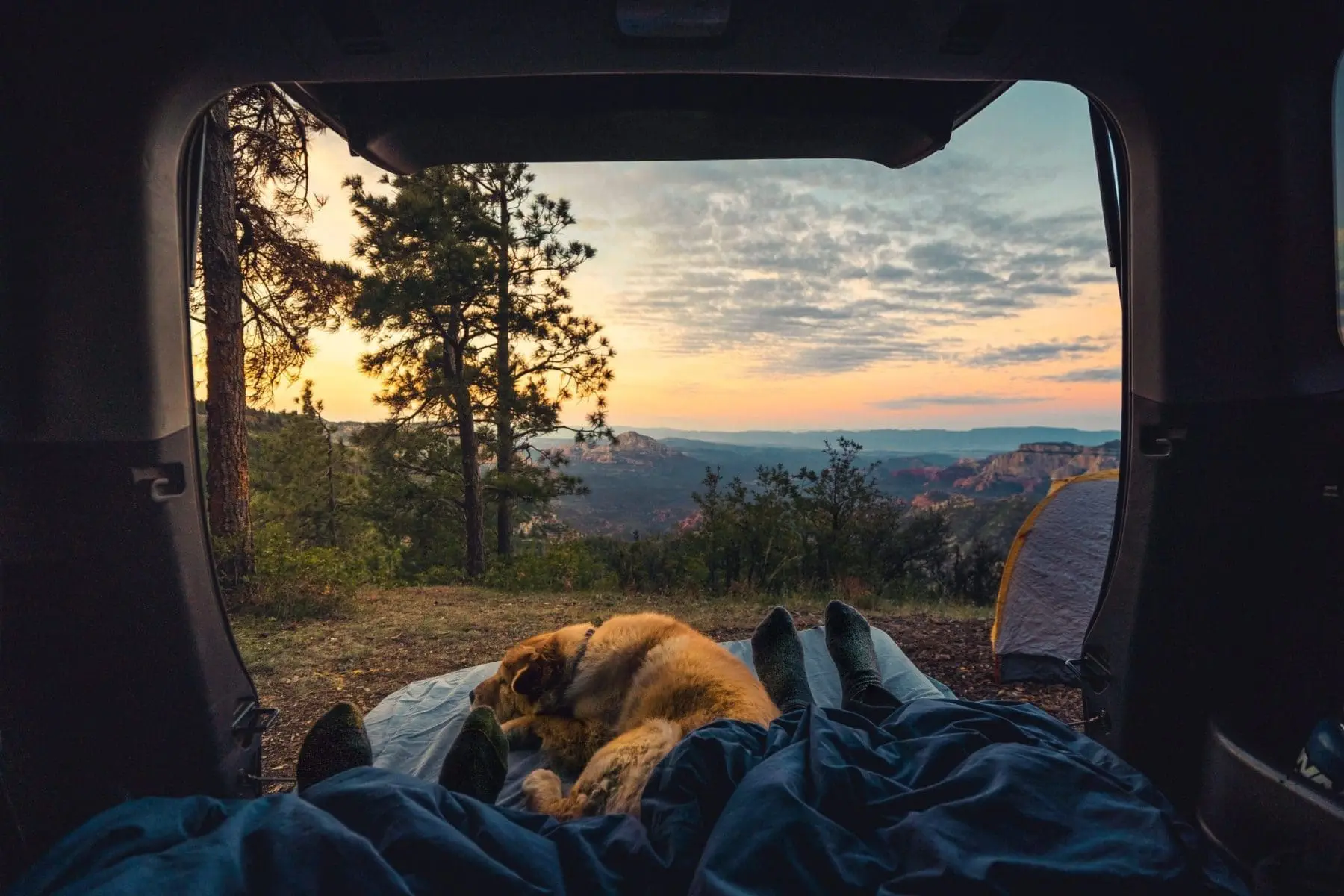 Parting Thoughts
Ontario has many national parks you can enjoy throughout your vacation. These five are the most visited national parks in Ontario. If you have more time on your hands, you can also visit the other national parks.
Here are the most recommended ones:
Petroglyphs Provincial Park (famous for its native rock carvings),
Georgian Bay Islands and its famous bay islands national park,
sandbanks provincial park, Beausoleil Island,
Rouge National Urban Park, Killarney provincial park,
All in all, Ontario parks will give you a great time.
For more information about the national parks in Ontario, feel free to visit Parks Canada.
Suggested Read: 
15 Most Amazing Places to Go in Ontario On Your Visit
Point Pelee National Park – 6 Charming Facts About The Park