MBA in Canada is not just a degree. MBA schools in Canada are an opportunity to help you to learn skills and get better at what you are already doing. A two-year MBA program in Canada opens the ocean of lucrative career options for you.
Several Canadian universities cater to the needs of both domestic students and international students. Several other top-ranking universities in Canada include Business Mcmaster University, Business Carleton University, Business Brock University, Ryerson University, and Thompson Rivers University.
They have an integrated curriculum and motivate students to create their own companies. A student visa is easy in Canada, and the job market for international business executives is flourishing. Ontario and British Columbia house the most top business school with MBA programs in Canada. John Molson School, Ted Rogers School, and Sauder School.
MBA in Canada
Canada has established itself as a powerful force in the educational tourism sector. Many international students, apart from Canadian ones, find MBA courses in Canada as the best. Canada has many well-established and competent companies where you can find a great career for yourself. Apart from that, the visa policy of the nation is on perfect terms with your needs. It will enable you to stay and work in the country post your graduation.
MBA in Canada also helps in diversity your spectrum. People from several countries, races, ethnicity, and background come to study here in Canada. If you intend to study MBA in Canada, you can choose between specialized MBA programs or a general one. You will also get access to the best aids in your MBA.
Business Administration
MBA or Masters in Business Administration is a generally two-year course. MBA students can avail top business schools in Canada from anywhere between 16000 to 120000 Canadian dollars. Schools like Ted Rogers School and John Molson School are in the eastern part of Canada, whereas Sauder school is in British Columbia.
World-quality business schools can be found in all parts of Canada. Also, nowadays, many business schools publish career statistics about post MBA. Here is a list of the best business colleges in Canada.
1. University of Toronto-Joseph Rotman School of Management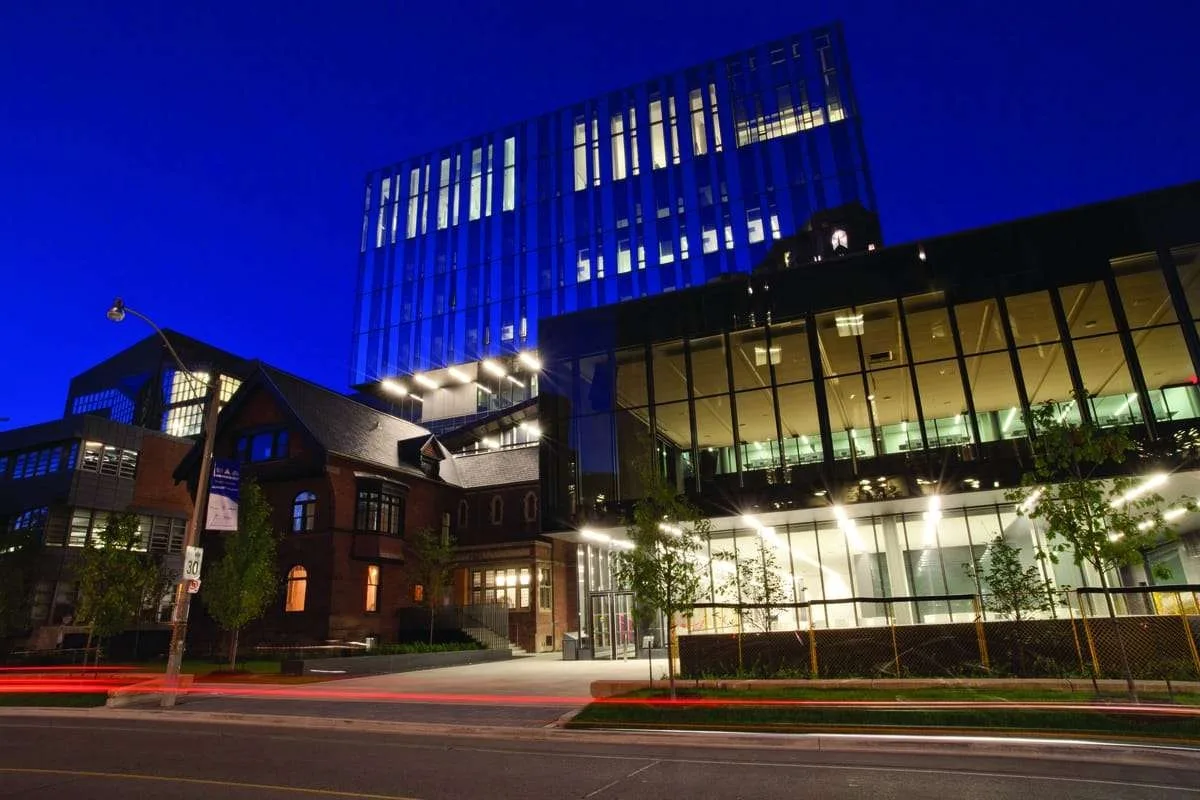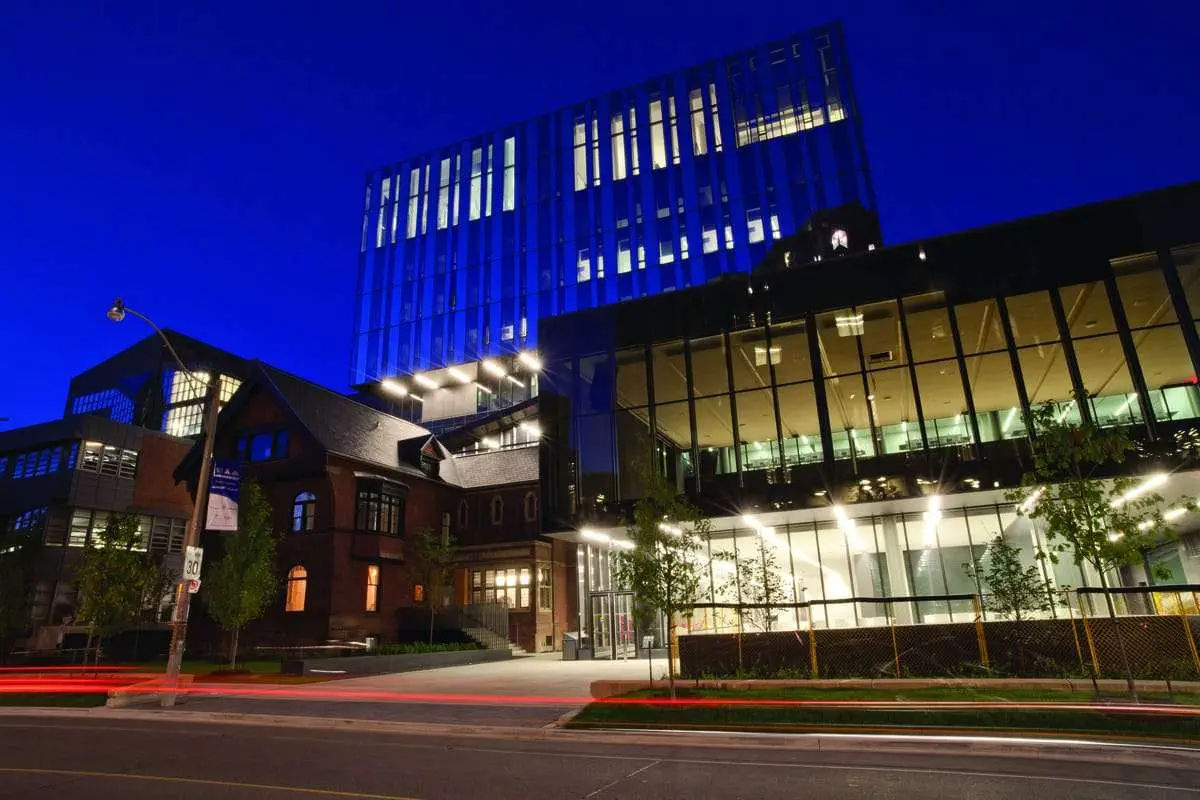 Rankings:
The Joseph L. Rotman School Of Management ranks among the top MBA colleges in Canada. The QS Global MBA rankings rank the University of Toronto at first spot among the MBA colleges. The college also grabs the third spot at Bloomberg best business schools for MBA in Canada.
Course Specifications:
The Tuition fees of the Rotman School are 127930 in Canadian dollars and 89397 in US dollars. The class size is 275, with women being 44% of the class strength. 51% of the seats at the University of Toronto are for international students. The course is of a two-year term, and the average GMAT is 670. The average working experience that the university seeks is four years. The college is located at St. George Street, Toronto, Canada.
Descriptions:
Joseph Rotman School of Management divides its MBA curriculum into two types of courses. These are core courses and elective courses. Core courses are taught in the first year of the MBA course, while the elective courses have to be selected from a list of 90 such courses in their second year. The institute offers three internship periods.
Top MBA programs offered by the Rotman School of management aim at enabling students to go beyond the established rules and norms in a business. It encourages creative thinking and gives personalized feedback to each student. It gives you a wonderful experience and knowledge of an MBA in Canada.
2. McGill University (Desautels Faculty of Management)
Rankings:
McGill is another top management university offering the best MBA programs. Am MBA degree from McGill is highly valued. This Canadian business school ranks second in the QS Global MBA rankings. It is also successful in bagging the first spot on the list of Wall Street Journal. The Desautels Faculty of management also bags seventh place at Bloomberg Business Week.
Course Specifications:
The tuition fee of McGill University is 99500 in Canadian Dollars and 65285 in US dollars. The class size at McGill University varies from 65 to 85 students. You can get a management degree from this university in 12 or 16 or 20 or 28 months. 31% of the total students in the college have to be women as per its rules. The average GMAT in McGill university is 675, and the average work experience has to be 5.5 years. The institute has 79% of international students.
Description:
The entire MBA curriculum is designed for enhancing the skill. The program's first phase supplies the students with all the quantitative skills they need for business analytics. Core courses form the thrust of the second phase, and students are taught to integrate those learnings. In the third phase, students are taught to incorporate all those learnings into their objectives. In the fourth phase, students have to go through experiential learning.
The MBA program at this university offers and values practical knowledge. It lays focus on experiential learning. MBA graduates have to go through study trips abroad and handle actual business projects. International students, particularly Indian students, find it very comfortable.
3. University of Western Ontario-Richard Ivey School of Management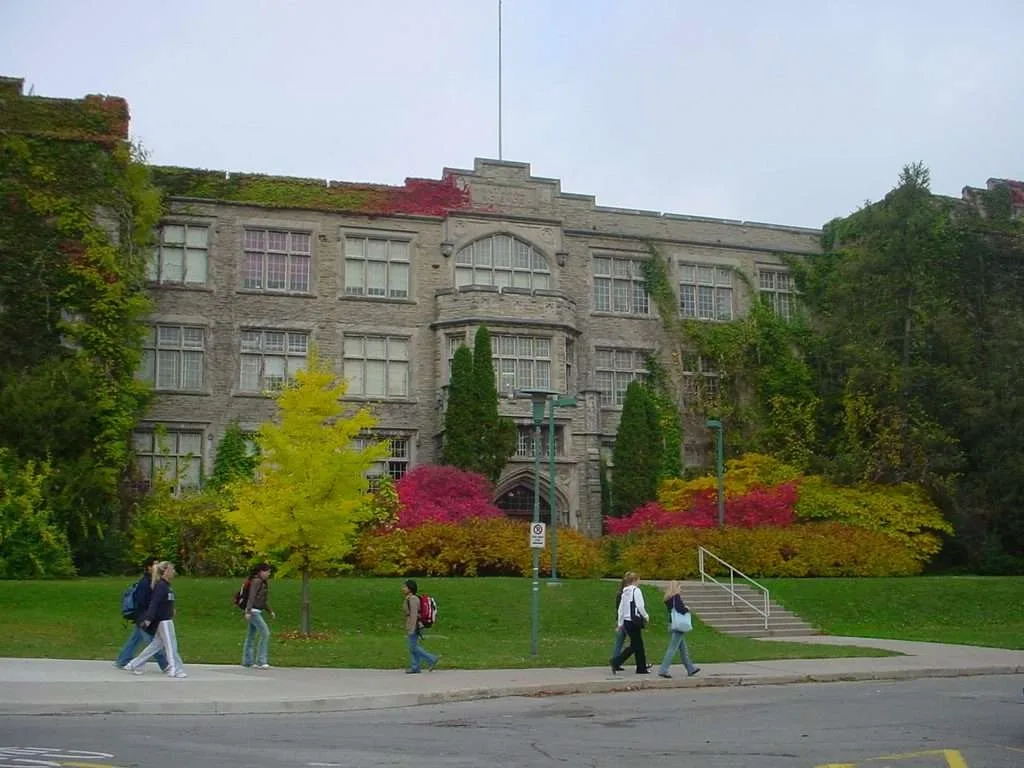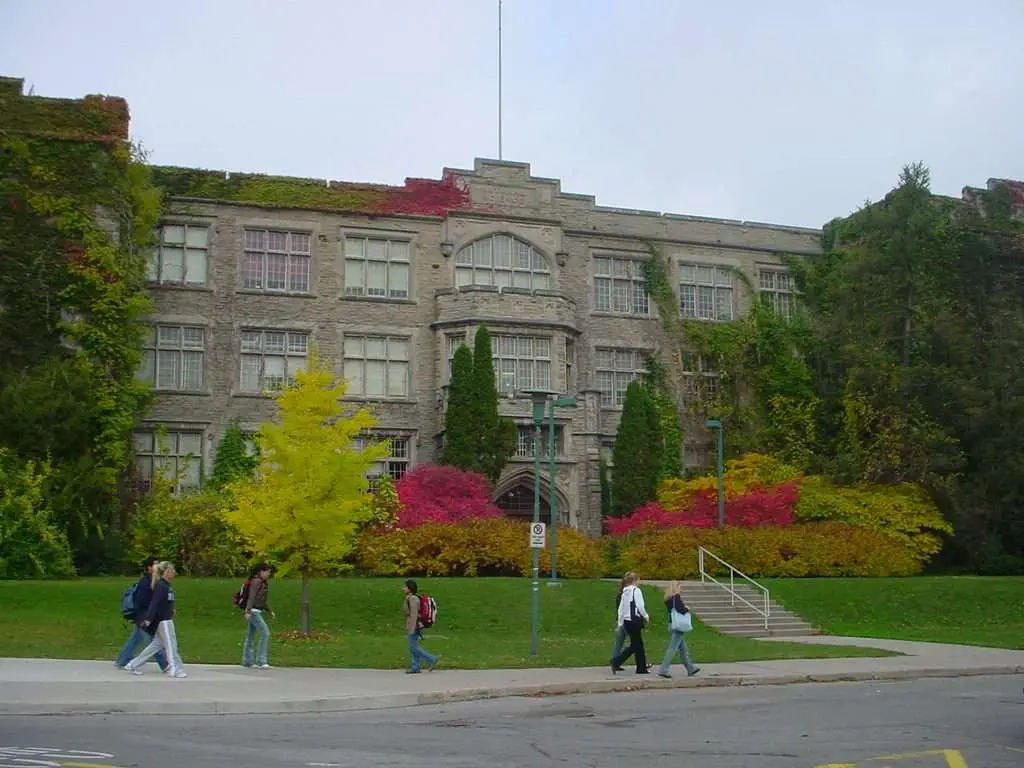 Rankings:
Ivey School Of business management offers a 12 month MBA program and is best known for its entrepreneurship outcomes. The Richard Ivey School is ranked at the third spot in the QS Global MBA ranking. Ivey business school is located in Ontario. This western university is ranked 56 at Economist MBA 2021. The career management team at this school was ranked the first spot by its recruiting partners.
Course Specifications:
The tuition fee of this school of management is 120,500 in Canadian dollars and 81,973 in US dollars. The class size at Richard Ivey is 154 students. There are 35% of women students in the college and 41% of international students. An MBA graduate from Ivey can fetch an average salary of 117,990 in Canadian dollars. The average GMAT score of Ivey's business school class is 660. The school requires an average work experience of 5.5 years.
Description:
In particular, MBA in Canada and at Ivey focus on developing business skills in students via learning by doing. Students are supplied with several real-world case studies which they are required to solve. The Ivey business school forms the bulk of its course on real-life problems. MBA in Canada from this school compels you to do out-of-the-box thinking as it would be required in the real business environment.
The Ivey Business School serves as the perfect ground for tasting and implementing all the theoretical knowledge gained in life. The school is best known for MBA in Canada because of its special attention to case-based study. Students at Ivey make their inferences of a case and then do a group discussion to learn from other's inferences.
4. Queen's University- Stephen J.R. Smith School of Business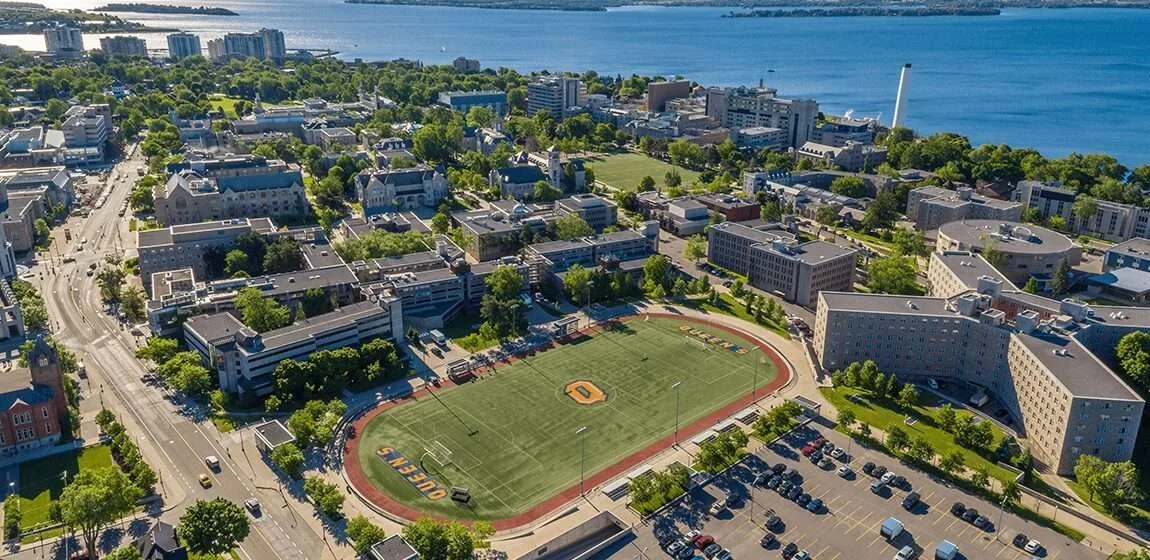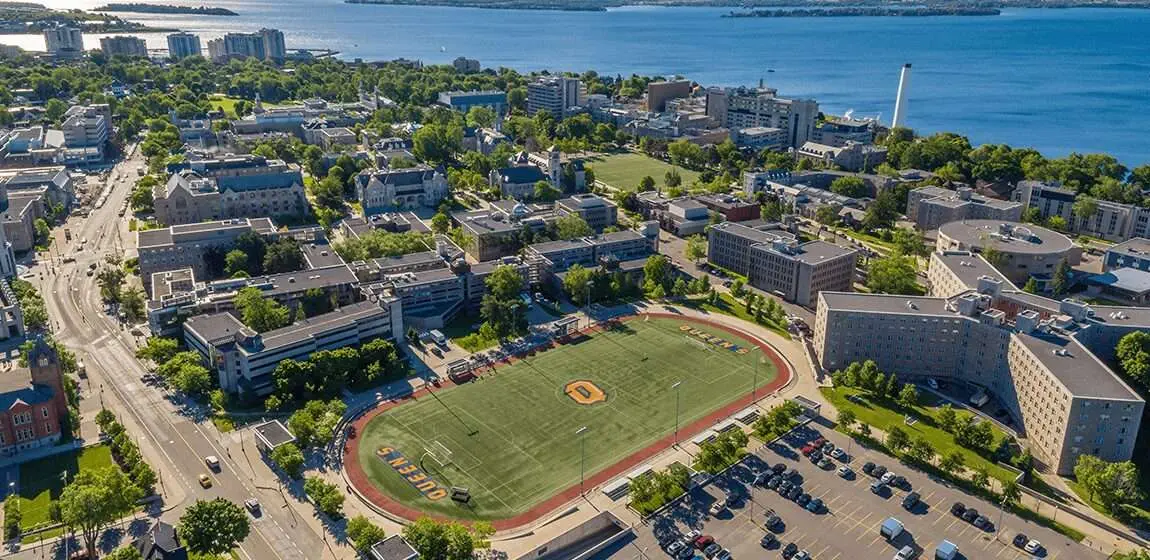 Rankings:
The Stephen J.R. Smith School Of Business is another well-reputed business school offering MBA in Canada. The Smith School ranks fourth place in the QS Global MBA ranking. The institute is ranked at 46 at FT EMBA 2020 and 100 at FT MBA 2021. It also bagged the fifty-seventh spot at Economist MBA in 2021. The Stephen Smith school is located in Kingston, Ontario.
Course Specifications:
The MBA program's tuition fees are 102,100 in Canadian dollars and 79,900 in US dollars. The class size at the school ranges from 80 to 88 students. 39% of women on the university campus, and international students comprise 34% of the class size. The average GMAT of the class is 650, and the average work experience required is four years.
Description:
MBA graduates from this school of business are rated as the most employable ones. The average salary of an MBA graduate would be 128,681 in Canadian dollars. The MBA programs at this school comprise core and elective courses. In the elective courses, you can take up specialization in your desired course. You can specialize in human resource management, finance, management analytics.
This business school is very popular among international students and offers an executive MBA, among other courses. It teaches how to deal with business challenges, corporate finance, supply chain management.
5. York University-Schulich School of Business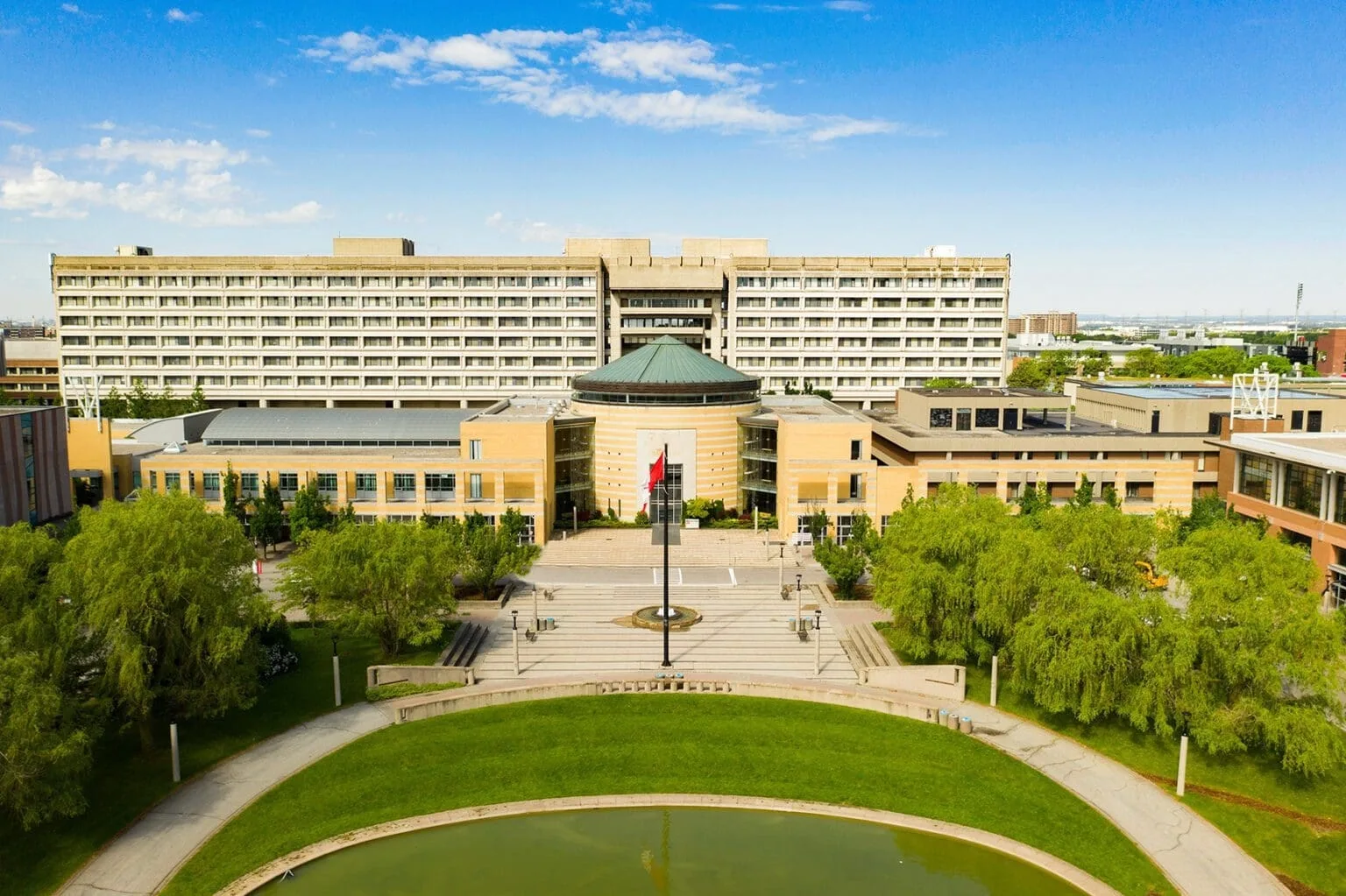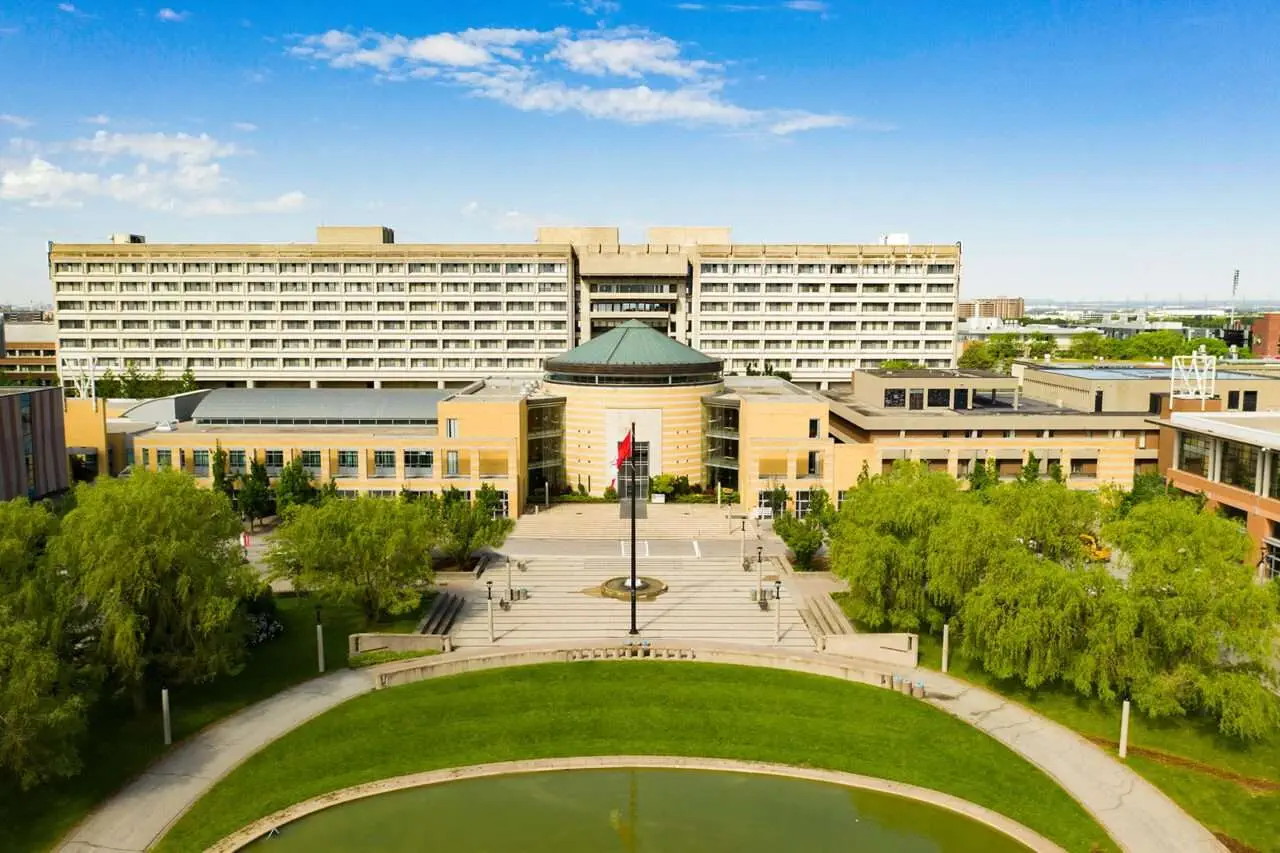 Rankings:
York University's Schulich School Of Business ranks among the top schools for MBA in Canada. It is one of the best MBA universities from the perspective of an Indian student. The York Business University ranks at the fifth position in QS Global MBA ranking. The business school is located in Toronto, Ontario.
Course Specifications:
The business university charges tuition fees of 106,900 in Canadian dollars and 79,900 in US dollars. The Schulich School of business has class strength of the MBA programs in York is 360. Female MBA students make up around 36% of the class strength. There is 47% of international students on the campus. Similar to other MBA universities, the average GMAT in York is also around 655.
Description:
The business administration faculty of York University offers several MBA programs. Schulich School enables students digital marketing skills, leadership skills, and human resources skills. It also guides MBA students in healthcare management and helps students complete the desired specialized degree.
Schulich school of business imparts the best MBA programs in Canada. This Canadian university teaches all you need to know about the global business environment.
There are numerous MBA colleges in Canada. Canada is one of the most favored countries for executive MBA. Canada houses the top best business schools in the world. MBA in Canada opens the ocean of opportunities for your career.
As an Amazon Associate, Icy Canada earns from qualifying purchases.
[amazon_auto_links id="81298"]
The Icy Canada team strives to create content that matters. It's why our content is written by travel writers, authority experts, well-known authors, and niche experts. Our content is also periodically reviewed by expert authors for accuracy and trustworthiness.
As an Amazon Associate, Icy Canada earns from qualifying purchases. [amazon_auto_links id="81298"]