53 cities make up British Columbia. If you are planning a trip, have you asked yourself? Which region in BC most appeals to you? And where will you be staying?
Not yet? Don't worry; let us guide you; below are the ten most beautiful and trustworthy cities to visit for tourists. They offer full safety and incredible sites to see.
The Top 10 Beautiful British Columbia Cities
1. Vancouver
Vancouver is the world's largest city and is among the world's most beautiful cities.
It is British Columbia's largest population city, with 631,486 people living there. People believe that it is one of the best cities to live in.
This city is known for its appealing nature, friendly people, ancient forests, and rain. It is famous for swimming, surfing, and hiking along the Pacific Ocean.
The beautiful mountains, hundreds of parks, hiking trails, and other fun things are just 15 minutes away from downtown Vancouver.
Vancouver provides the best education in British Columbia and is considered the best place for the real estate market.
Beautiful things to visit in Vancouver:
The Vancouver art gallery: Vancouver art gallery is a museum, and the collection is all segregated into smaller sections.
Photography and Conceptual Photography, Contemporary Art from Asia, and other works by the Noblemen of Canada and artists from Vancouver and British Columbia.
The museum was built in 1931 and is a non-profit museum, maintained by the funds it receives.
Vancouver Island: Vancouver Island is in British Columbia province. This island is known for its beautiful geography, from camping and hiking (summer) to surfing (winter).
It is all perfectly set with the climate over there. Living in Vancouver is where you can live your life at a slower pace but still experience all the benefits that one would get living in some major cities.
You get great nightlife, diverse and great restaurants with mouth-watering food, and a huge variety of shopping options like shopping malls and retail shops at affordable prices.
This is why Vancouver and its islands are popular destinations.
2. Surrey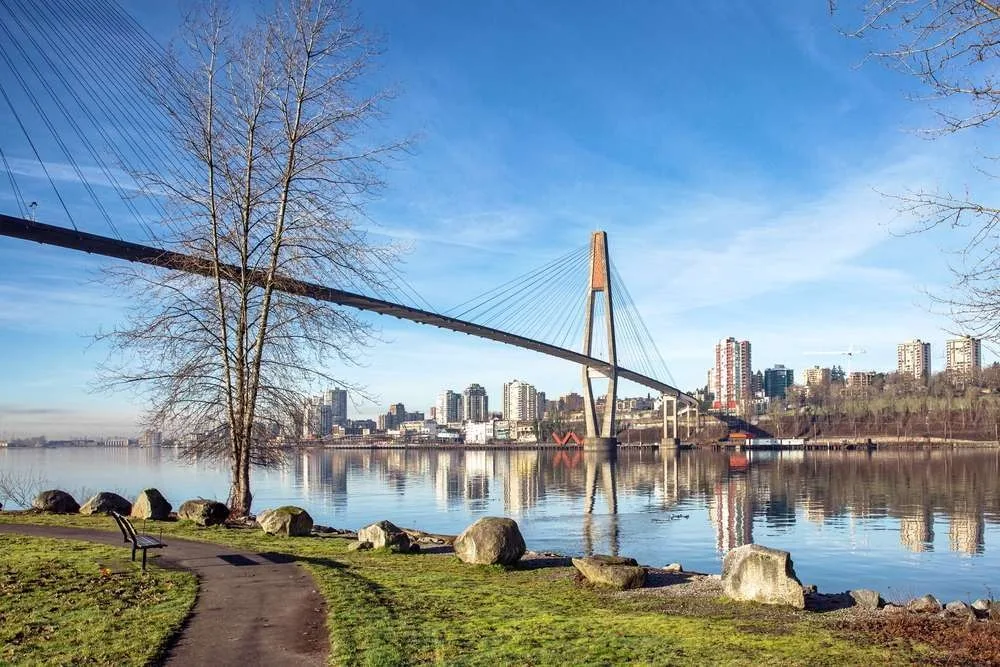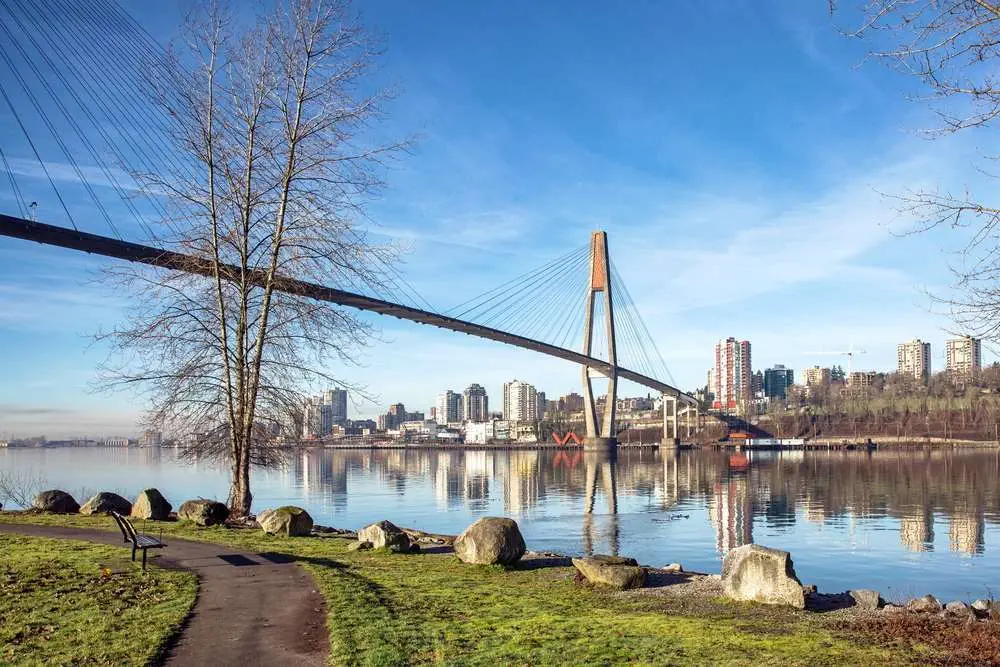 The second-largest city in Surrey, with 517,887 local communities, is a part of Metro Vancouver, one of the world's best cities.
Living in Surrey provides many benefits for families and individuals with affordable houses, low rent, and other things since it is nearer to Vancouver.
Surrey is one of the fastest-growing cities in British Columbia and Canada.
The entire city comprises hilly land areas and flatlands where 35% of the city's population depends on agriculture.
Surrey is the best place for nature lovers since it has rocky mountains and forests, and also for city lovers since Surrey is home to museums, galleries, shopping centers, and heritage sites.
3. Burnaby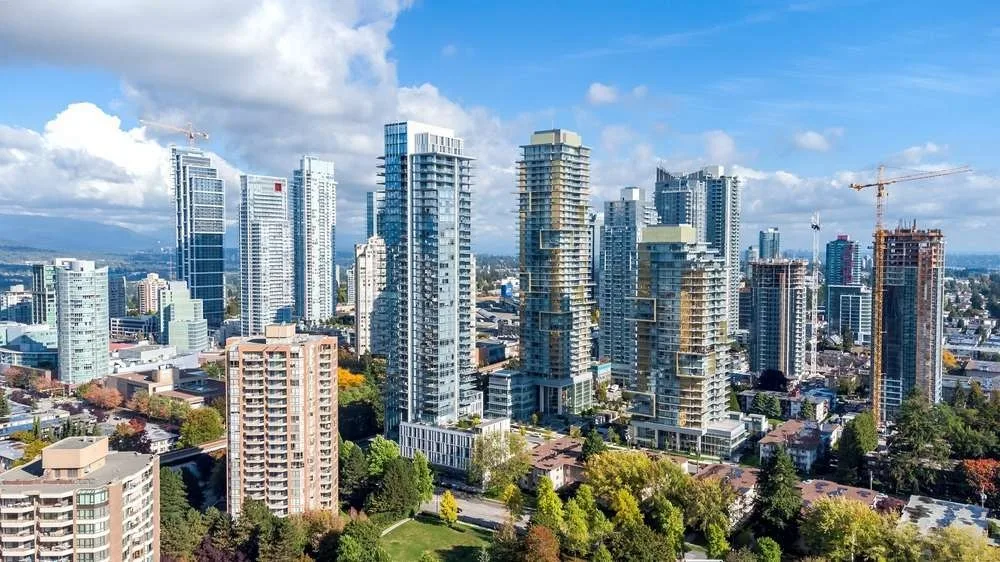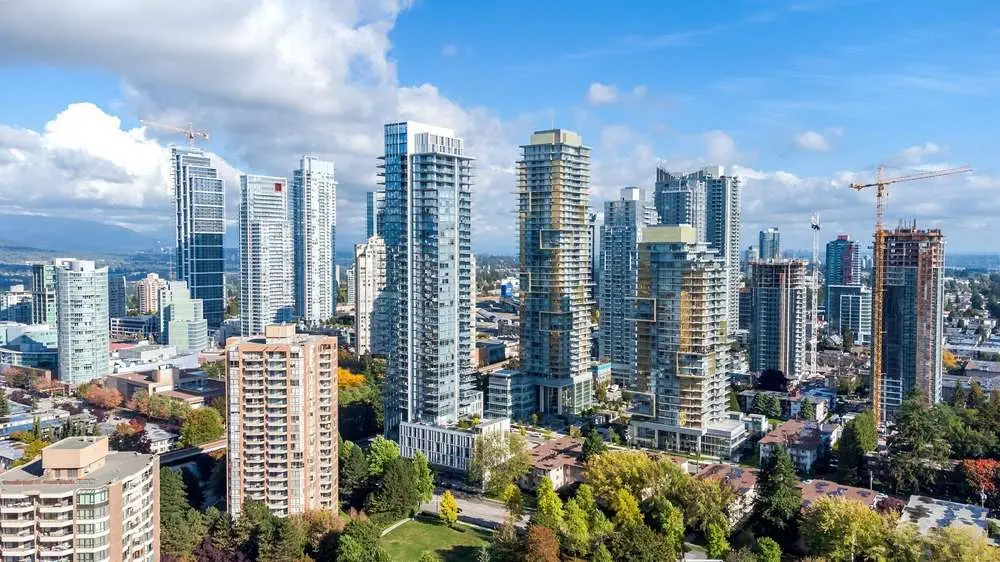 Burnaby City is in the lower mainland region of British Columbia. Burnaby is the third-highest populated city with 232,755 local communities and is one of the best cities.
Burnaby is home to many national and international businesses, such as Telus, Ballard, and Electronic Arts.
Burnaby has BC's largest and Canada's second-largest commercial malls.
Burnaby is also known for its beautiful surrounding natural environment and diverse culture. It got lots of parks, trails, and mountains. Two famous parks that people love to visit are Central Park and Deer Lake Park.
4. Kelowna
Kelowna is internationally recognized for its award-winning vineyards and wineries. This city is in short, called 'Ktown.' The word Kelowna came from the Okanagan word 'grizzly bear.'


Kelowna is fun to live in and for jobs too. The job market here will always be competitive. One of the places to visit in Kelowna is the Okanagan Valley, the center for vineyards and winemaking.
The Okanagan Valley is a country region marking its location in South-Central British Columbia, and it is known for its fruit orchards and wineries.
The valley is the top wine-producing region in British Columbia. Besides festivals, wine, and farmer's markets, other activities include cycling and boating on Okanagan Lake.
The first snowfall of winter in the valley shows up in November but can arrive as early as October.
The Style, also called the Okanagan people, were the first nations whose traditions spanned across the US and Canada, and they are located in Washington state and British Columbia.
5. Penticton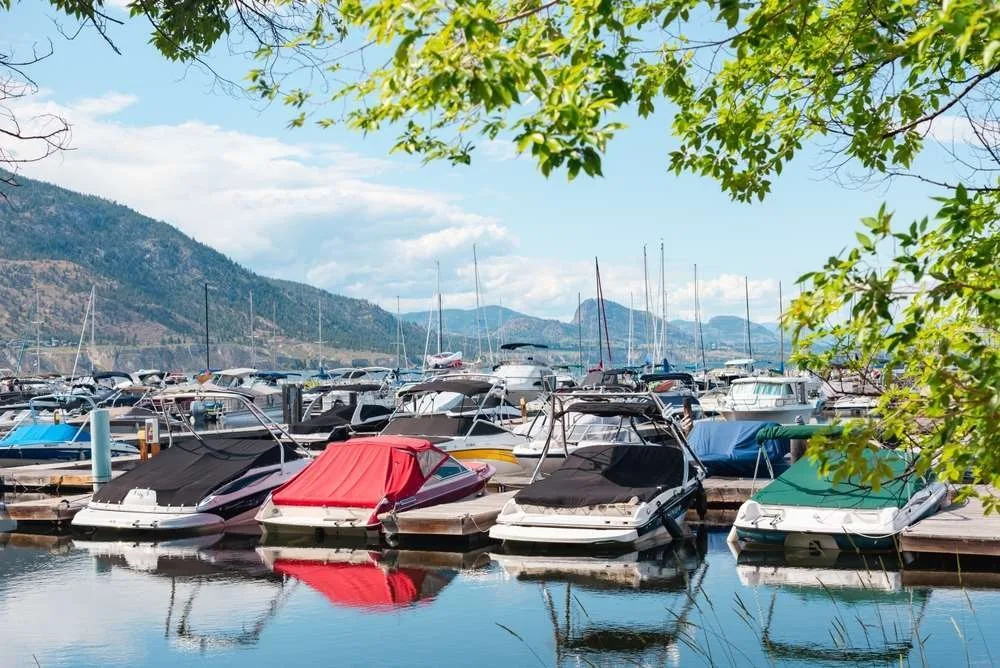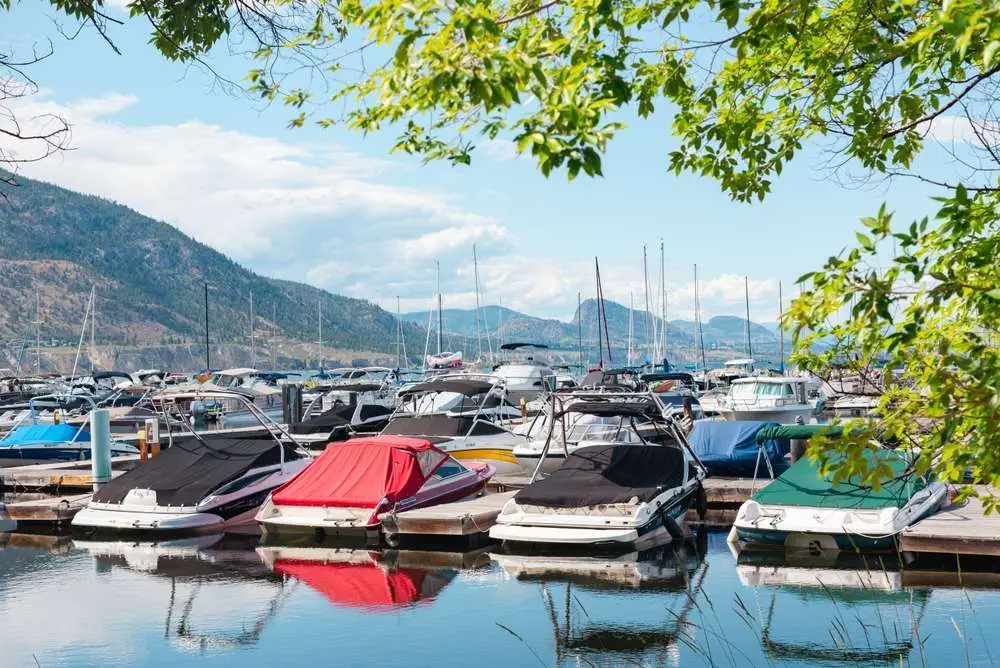 Penticton is a fun city to live in, and it has everything you need for a successful, fun vacation. You can enjoy cycling, hiking, and skiing during the winter.
Penticton is famous for lakes, golden beaches, mountains, and wineries since this city in Okanagan Valley and all of this beautiful scenery demand you not to leave the place.
This is one of the driest cities in Canada. The climatic conditions here is favourable for sustainably living in any season, unlike in eastern Canada.
Every fruit and vegetable here is organic; people in the Okanagan cultivate them. It is usually done in north Okanagan December and North Okanagan march.
6. Whistler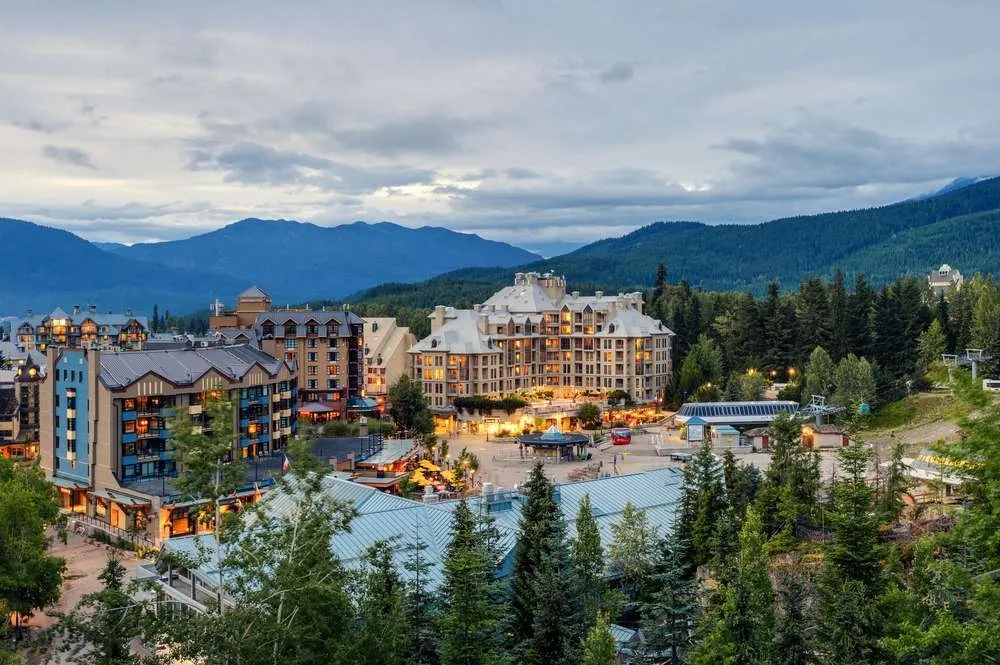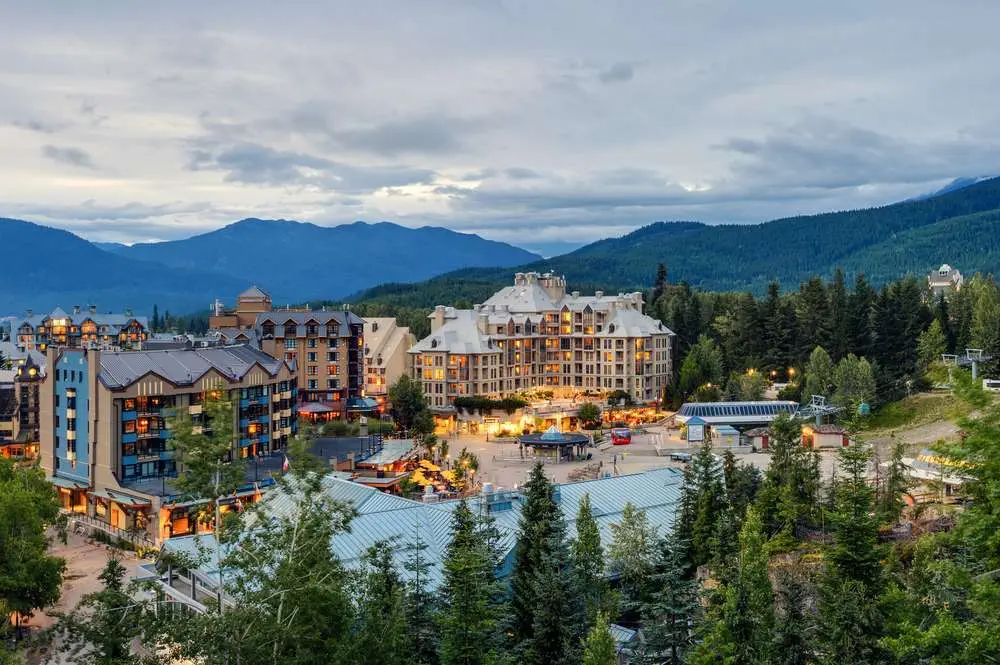 Whistler is a year-round, worldwide tourist destination. Although it may seem like a small town, it has all the features and amenities of a city.
Whistler is famous for skiing, and this mini-city also hosted the 2010 Winter Olympics. This tiny city has something for everyone.
Even if you aren't a skier, take a ride to the top of the mountain and trip with the peak2peak gondola to capture some of the fantastic views of the city.
Things to do outside of this mini-city include various things such as hiking in Garibaldi Provincial Park, golfing, snowmobiling, and mountain biking.
7. Nanaimo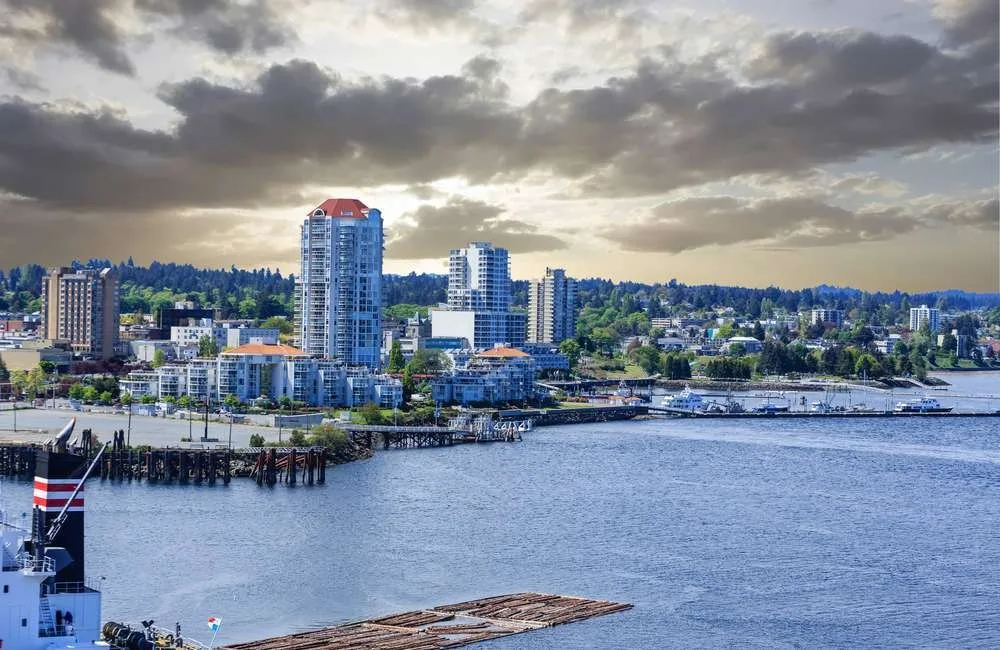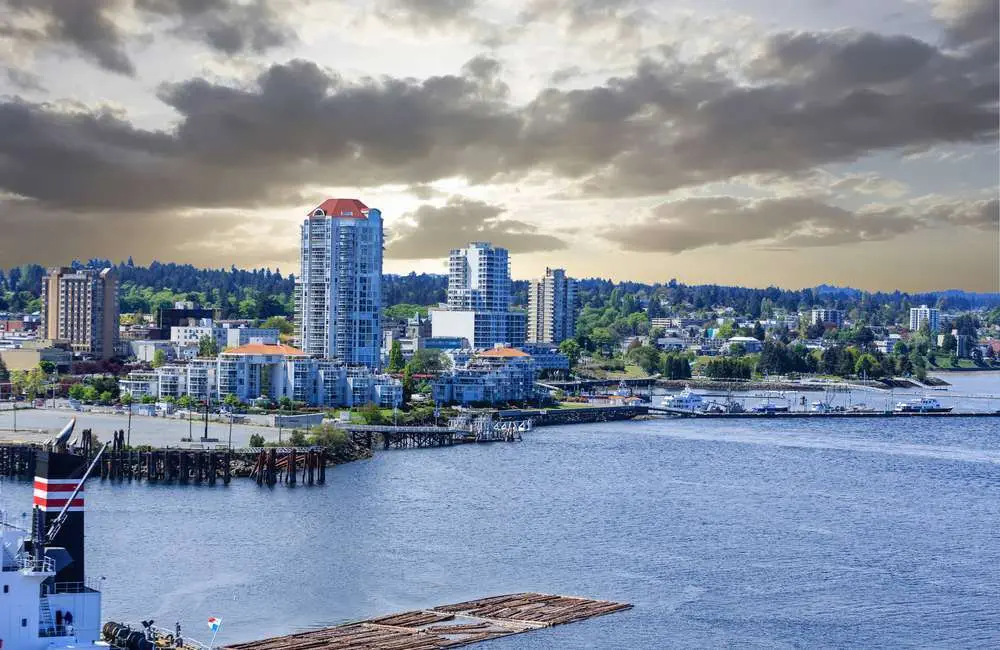 Nanaimo is also called Harbour City and Hub City in two different ways. Nanaimo is a small city that acts as a gateway city for the Vancouver Island ferry terminal for ships from various places.
This city has a lot of water bodies with extensive docks, and this is where whale-watching tourists depart, along with seaplanes.
Downtown Nanaimo is filled with restaurants serving delicious local food indoors and outdoors.
Cool shops sell various basic and advanced things to make them more enjoyable.
Must-see places in Nanaimo are the Nanaimo Museum and Bastion or the Vancouver Island Military Museum to learn more about the city's history.
8. Squamish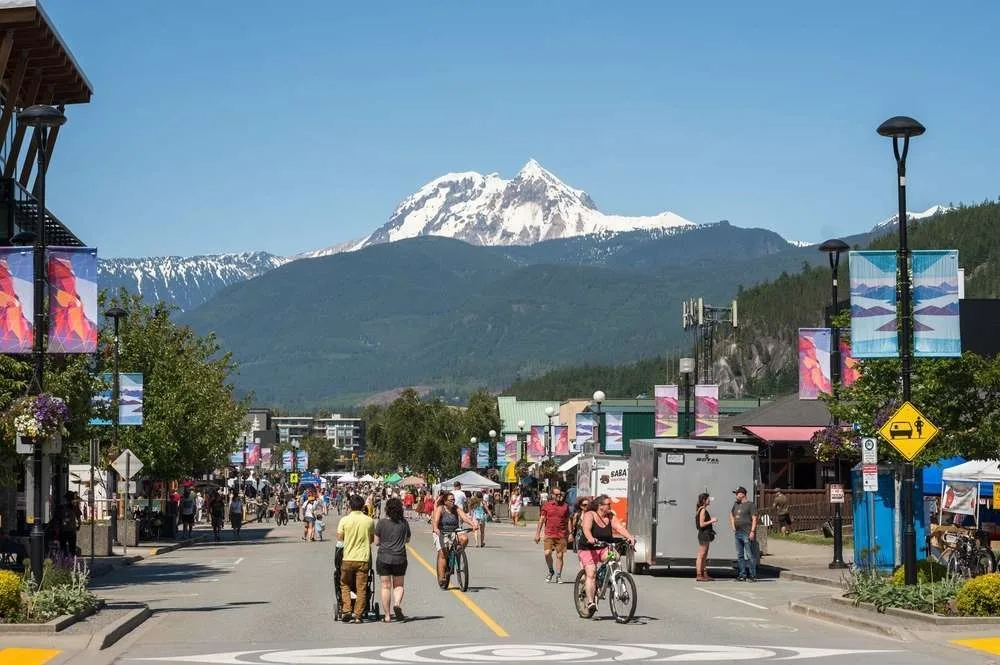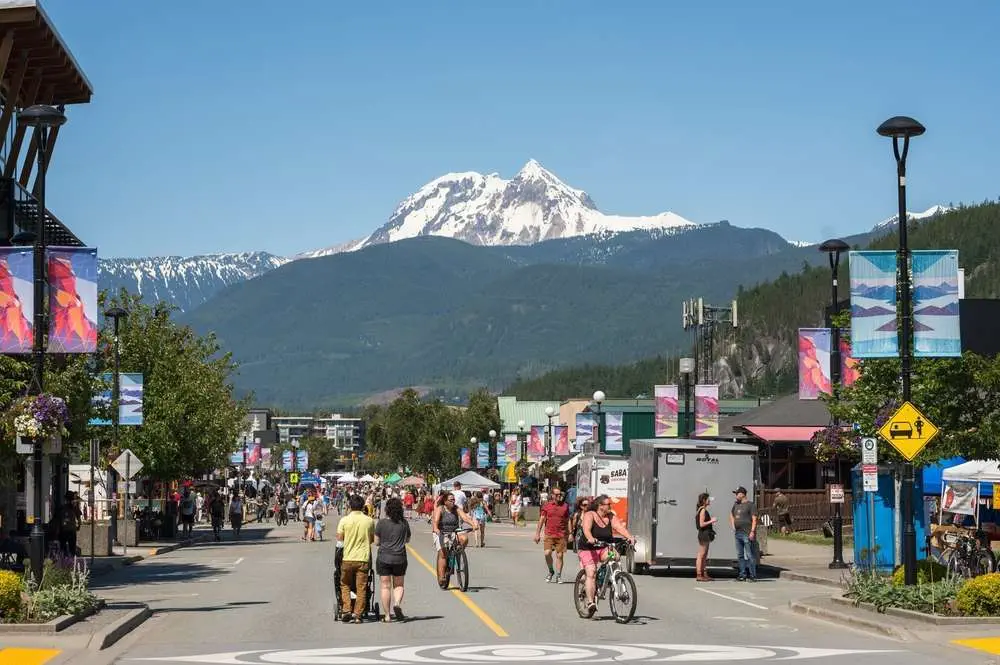 Surrounded by the massive granite monolith on the northern tip of Howe Sound is the small town of Squamish.
Some of my favourite things to do here are;
 Hike the Stawamus Chief. This is entirely a granite mountain, and you can experience the fresh air of the city on top of this,
Explore the lakes at Alice Lake provincial park,
Watch kiteboarders; this is such a daring activity that only brave people do it,
Go rafting or kayaking in Howe Sound.
Besides, enjoy different dishes and shop.
9. Nelson
This small city is located in the Selkirk Mountains on the west side of Kootenay Lake.


This city is home to many 19th-century buildings, some of which have been beautifully restored. The city of east Kootenay march and city of central Kootenay march are both known for their culture.
The restaurants here serve many delicious foods, ranging from vegan to more traditional, and the other shops sell all kinds of stuff a person would want.
Since this city is on the side of the mountain, go on a Pulpit Rock Hike and do not forget to ski. The entire city will be under snow during winter as it is at the northern point.
Enjoy Ainsworth hot springs; this is a historic BC village an hour's drive from Nelson. Most people come here on day trips, and if you want to stay here for more than a day, you can live in resorts.
And during sunny days, pay a visit to Kokanee Provincial Park; this is a fantastic place to enjoy the evening sun on a hike.
10. Kamloops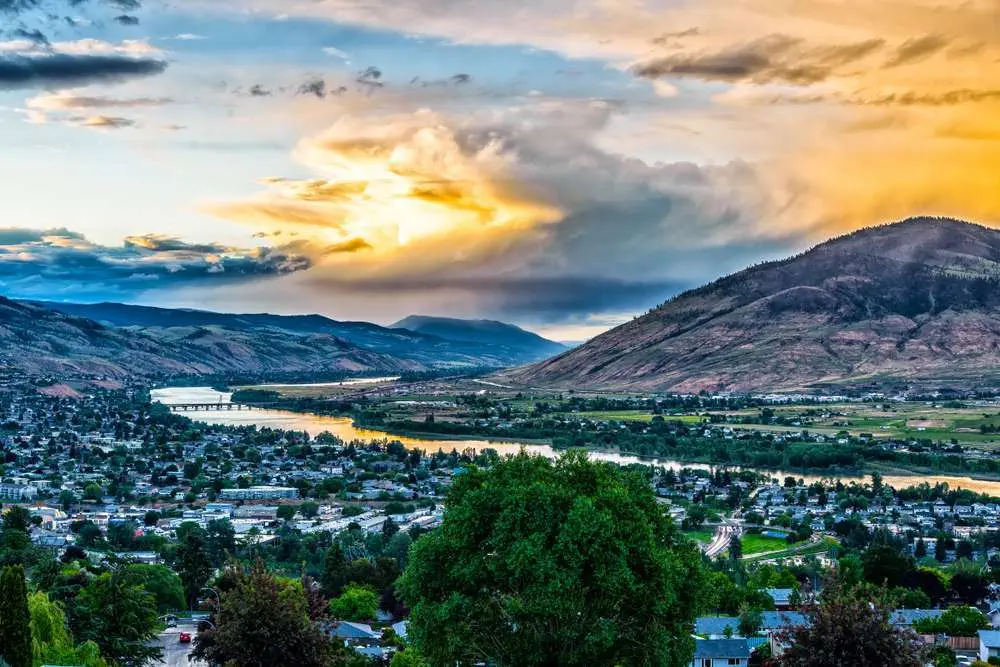 Kamloops is located where the north Vancouver and South Thompson rivers meet. And in the year 2016, Kamloops was designated as the first Canadian bee city.
This city too has the same traits just like the other cities, like hiking, and skiing, except for a few things that no other city has;
You can enjoy fishing in Kamloops style. A few states that restrict this, but you do not have to worry about it here.
Visit KAG (Kamloops Art Gallery) and book lovers; keep your spirits up, as KAG provides contemporary and historical works to educate and inspire people. Hop the Steam Train at Kamloops Heritage Railway.
Are you sick of today's trains? Then this is the place you should put on your bucket list, and this steam train is actually from the 20th century, which means you will get a ride in an old-fashioned way.
Well, most cities share the same tourist activities as British Columbia, as the entire British Columbia is a hilly area, but all of them are different in their ways.
FAQs about British Columbia
1. What is British Columbia famous for?
British Columbia has a huge history and is one of the best places with a beautiful capital, Victoria, and 5.2 million locals, located between the Pacific Ocean and the rocky mountains.
British Columbia is an industrial area known for its beautiful culture and nature, such as lakes, islands, rain forests, attractive towns, parks, world-class snow skiing, picturesque cities, and beautiful stretches of coastline, which make it one of the most popular destinations in Canada.
There is much to discover in British Columbia, and one such place is Nelson, a small town on the western (Canada) side of British Columbia.
As per the geographical map, this place is an architectural landmark; one thing to recognize is how great the construction ideas were.
The weather all over BC is always favourable to people, such as summer doesn't burn you up, winter will not freeze you up, there will be rain often, and restaurants in certain places offer such delicious food.  The evening seacoast makes a difference entirely compared to other places.
Every February is a festive season for Columbians, and they celebrate many events. One such event is Family Day. It is a government holiday, and this event is celebrated on the 15th of February every year.
While in British Columbia, you get unlimited access to freedom, so do a quick web search to use that facility.
Most visitors begin their journey in Vancouver, making it a great starting point for touring the beautiful province. A short flight from Vancouver can take you to Vancouver Island and the province's capital, Victoria.
The dream skiing destination of Whistler is within a short drive of about 2 hours. So, enjoy your trip.
2. Why is British Columbia necessary for Canada?
Since every state has significance, the British Columbia ministry produces a lot of energy from electricity, coal, natural gas, and petroleum.
British Columbia is one of the largest natural gas producers in the entire country, and hydroelectricity is the province's largest source of electric power generation.
3. Why is it called British Columbia?
I know it might have confused you when you heard this name for the very first time. It did confuse me too. But here is a brief introduction to how and why this state got its name.
The southern part of the area is now known as British Columbia, and it was once just called Columbia. Later on, to avoid confusion between the state and the country in South America (Colombia), Queen Victoria with British Columbia queen's printer, named the area British Columbia in the year 1858, when it became a colony.
4. What are some of the unique things about British Columbia?
British Columbia is a huge state, three times the size of Great Britain, but what are the really unique things about BC compared with the other states?
British Columbia has three world heritage sites for UNESCO (United Nations Educational, Scientific, and Cultural Organization).
Canadian Rocky Mountain Parks
Glacier Bay
SGang Gwaay
And also, British Columbia is one of the top three regions producing cranberries and blueberries worldwide.
BC is also famous for its mild climatic conditions, making it a beautiful travel destination for thousands of people every year.
5. Is British Columbia an excellent place to live?
Apart from fantastic career options, there are many places and heritage sites you can explore and should enjoy.
British Columbia provides a good healthcare system and maintains a very low crime rate, making BC a good place for families and individuals.
6. What's it like to live in British Columbia?
I've always heard that foreign people are always good at receiving people, which also happens here. Like the rest of Canada, the people here in British Columbia are friendly and welcoming.
7. Is the education system good in British Columbia?
British Columbia has the highest literacy score among the other states and ranks second-highest in science and math in Canada.
The BC education system leads countries to achieve the best education with low fees and be a successful example for other states.
8. Is British Columbia expensive to live in?
Yes, British Columbia is an expensive place to live in. It is British Columbia's largest and most populous city, especially if we talk about places like Victoria, which is British Columbia's capital.
However, you would still need $5000–$6000 to meet your monthly expenses.
For instance, a single-bedroom apartment in Toronto would cost you $1708, whereas, in Vancouver, the same apartment would cost around $1869.
Suggested Read:- 
Squamish Hikes: Top 10 Trails To Make Your Trip Memorable
Best Province to Live in Canada
As an Amazon Associate, Icy Canada earns from qualifying purchases.
[amazon_auto_links id="81298"]
The Icy Canada team strives to create content that matters. It's why our content is written by travel writers, authority experts, well-known authors, and niche experts. Our content is also periodically reviewed by expert authors for accuracy and trustworthiness.
As an Amazon Associate, Icy Canada earns from qualifying purchases. [amazon_auto_links id="81298"]