Because of its history, positive vibe, and wide variety of attractions, Quebec City is a year-round vacation spot. This French-speaking region of Canada is an absolutely interesting region, with beautiful landscapes, historic landmarks, and unique culture. 
Québec City is located in Eastern Canada, close enough for a long weekend trip. The most commonly used language in Quebec City is French, but you can use English to communicate regularly in the tourist center. 
Quebec City has so much to do, see, chew, and experience that you'll wish you could stay forever. 
15 best restaurants in Quebec City
Some famous food options that you will find in the best restaurant in Quebec City are listed below: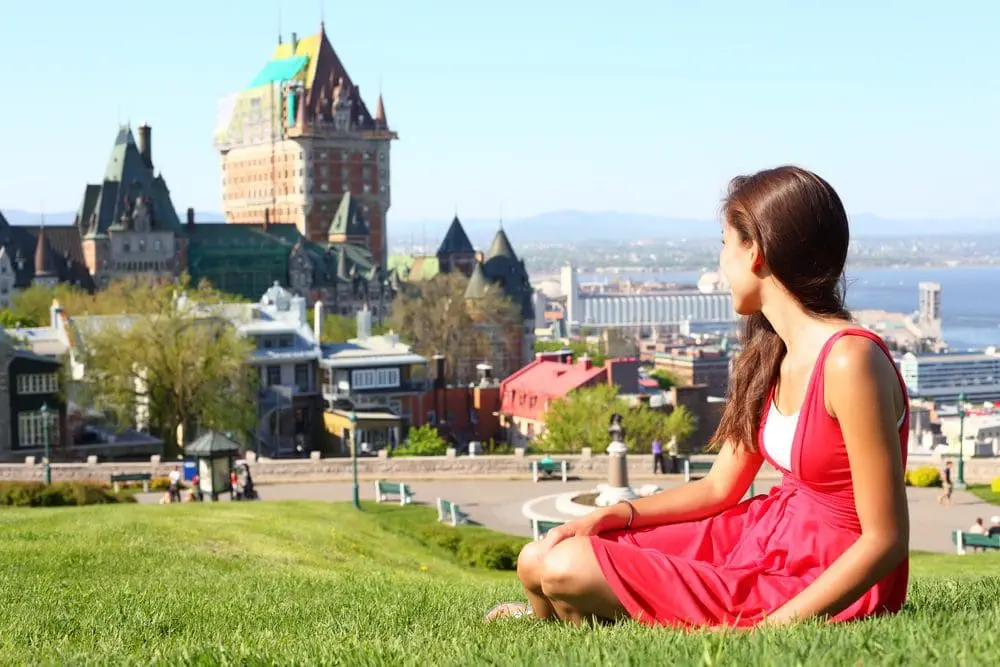 1. Le Continental
The best restaurant in Quebec city – Le Continental, is the first one. This restaurant has an elegant dining room rich in history and is one of the most romantic restaurants, serving yummy french cuisine. 
If you're in québec city and looking for fine dining with family and friends or a romantic ambiance, Le Continental would be the best choice. This is a lovely place to have delicious and affordable food while watching a fire show.
The chefs at Le Continental cook your food right before you, making it more appealing. This is one of the most elegant restaurants in québec city. 
This restaurant has served the finest traditional French fare in an enchanting and elegant setting. Le Continental is very classy and the best restaurant in Quebec city.
 The menu focuses on french meats like tartar, Shrimp Flambe, steak, and many more, but the desserts in this place are indescribable. The crepe Suzette and creme brulee are to die for. 
Overall this place is a must-visit because of its iconic history and delicious food.
2. 1640 Bistro
The wide terrace of Bistro 1640, located on route Saint-Anne, overlooks the city and offers a spectacular view of Chateau Frontenac. The restaurant has a welcoming atmosphere as well as fresh market cuisine. 
They serve inventive bistro cuisine. Explore the wine pairings list or the signature cocktails while enjoying a great Bistro menu specializing in meat, charcuterie, cheese, and pizza. 1640 is a must-have in Old Quebec.
1640 is a posh yet down-to-earth bistro serving excellent contemporary French cuisine in Quebec City. The cheese platter is brimming with a delightful selection of top local Quebec cheese products. 
It's unusual to find such a good restaurant with friendly service in both French and English. 1640 is a fantastic restaurant for food, focusing on a great presentation and complementary flavors. This Bistro also has live music while all the people enjoy their food.
3. La Planque
La Planque combines the charm of a country family home with comfort and attentiveness. 
The menu is filled with refined and creative dishes; everything is flavored and uses an innovative combination of ingredients. La Planque is led by chef Olivier Godbout of Les Chef fame.
La Planque has a modern dining room. The restaurant is cozy and luxurious, with super-soft blue banquette seats, dark wood, and elegant decorations. 
The wine bar area is the best place to spend an evening in good company, only if you prefer a more relaxed atmosphere. You can satisfy your cocktail curiosity by watching the bartenders make cocktails, from old-fashioned to creative homemade ones. You can sit at the wine bar or one of the various tables in the section.
If you are a foodie, curious, or enjoy watching the action in the kitchens, this section is for you. Because of its open kitchen facility, La Planque is considered the best restaurant in Quebec City. 
You can use the counter with a direct view of the kitchen to sneak on our chefs and learn their cooking techniques. The scotch egg was intriguing and tasty. The crusted sweetbreads were equally delicious. 
The flank steak is accompanied by lobster bisque butter, which creates another layer of flavor that goes well with the beef. 
The multiple desserts on the menu should be shared because they sure are so delicious; the chocolate mousse is light and fluffy, and the fresh strawberries and yogurt mousse are also delightful.
4. Laurie Raphaël
Raphael Vezina, an executive chef, describes Laurie Raphael as "a platform for showcasing the work done by people of the land who are all too often forgotten."
For 30 years, Laurie Raphael has collaborated with Quebec producers to create authentic gourmet cuisine. They want to help build a rich, respected, and profitable Quebec terroir for its artisans. 
The dishes highlight the variety and uniqueness of Quebec's locally grown products. Laurie Raphael is recognized as one of Quebec City's premier fine dining establishments.
Travel to the land of refined aromas and flavors with Laurie Raphael's dedicated gastronomic experience. The menu presents gourmet delicacies. This restaurant creates one-of-a-kind events regularly to highlight the expertise of our staff and producers.
A set menu of courses is available, including delicious, unique small dishes with wonderful flavor combinations. Duck, scallops, quail eggs, and other ingredients combine to make a spectacular meal. Wine and non-alcoholic pairings were well-thought-out additions to the feed.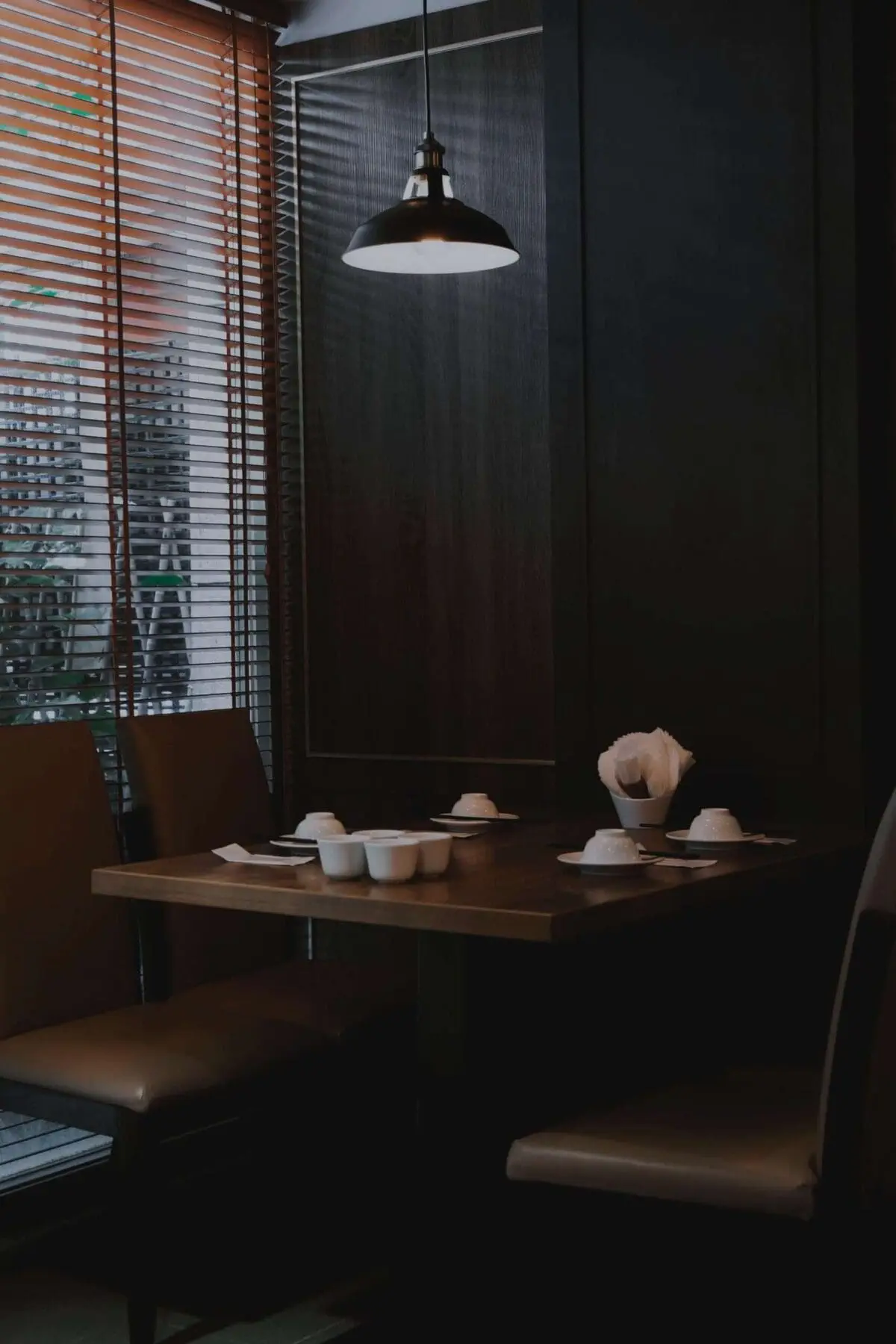 5. Restaurant Taniere
One of the best restaurants in Quebec City. A historically significant location Tanière, which opened in 1977, has always strived to push the boundaries of authentic Quebec cuisine. 
Tanière will be reborn in an architecturally rich place: the wines of houses Leber and Charest, to continue progressing and building a new approach.
This unique location, situated between the river and the Place Royale, has witnessed many pivotal events shaping this region. This is one of the top fine-dining restaurants.
The local cuisine and the local ingredients inspire the dishes here. The menu at Taniere includes scallops with caviar, foie gras, lobster pasta, tuna, bison jerky, pork belly, pine syrup, etc. Each dish here is prepared with love and is the local favorite.
6. Bachir
The perfect taste of home, even when you're not at home! Bachir is a hidden Gem in Quebec City. This restaurant is the top choice for most vegetarians in Québec city with fine dining.
This place is a local favorite because of its taste and pricing. Everything on this menu looks delicious and is worth a try! the food is fresh and tasty, with options such as falafel, garlic potatoes, tabouleh, and various vegetarian meals and sandwiches. Many locals order shwarma and other sandwiches to go.
The service was prompt, friendly, and full of helpful suggestions. The prices here are very reasonable, especially considering the size of the portions.
7. Le Lapin Sauté
The beauty of the Petit-Champlain district adds to the Lapin Sauté's appeal. During the day, this crosswalks street comes to life with the sounds of chatting. 
By night, the lighting casts shadows on the walls of the historic houses on the road. Dining at the Lapin Sauté is like walking into a warm, lovely, and cozy early-twentieth-century inn. 
Nothing beats the comfort of this small, friendly 32-seat restaurant, where you're always welcomed with open arms. The Lapin increases to 52 seats with its outdoor terrace during spring, and customers flock here to absorb the sunlight. 
A fire brightens your heart and soul in the winter as you explore local village products made and offered like nowhere else.
The fine dishes served at this restaurant are braised rabbit leg, rabbit "rillettes," duck foie gras terrine, applewood-smoked duck breast, croutons, potatoes, and olives. The creative dishes layer textures, enticing you to eat more and more.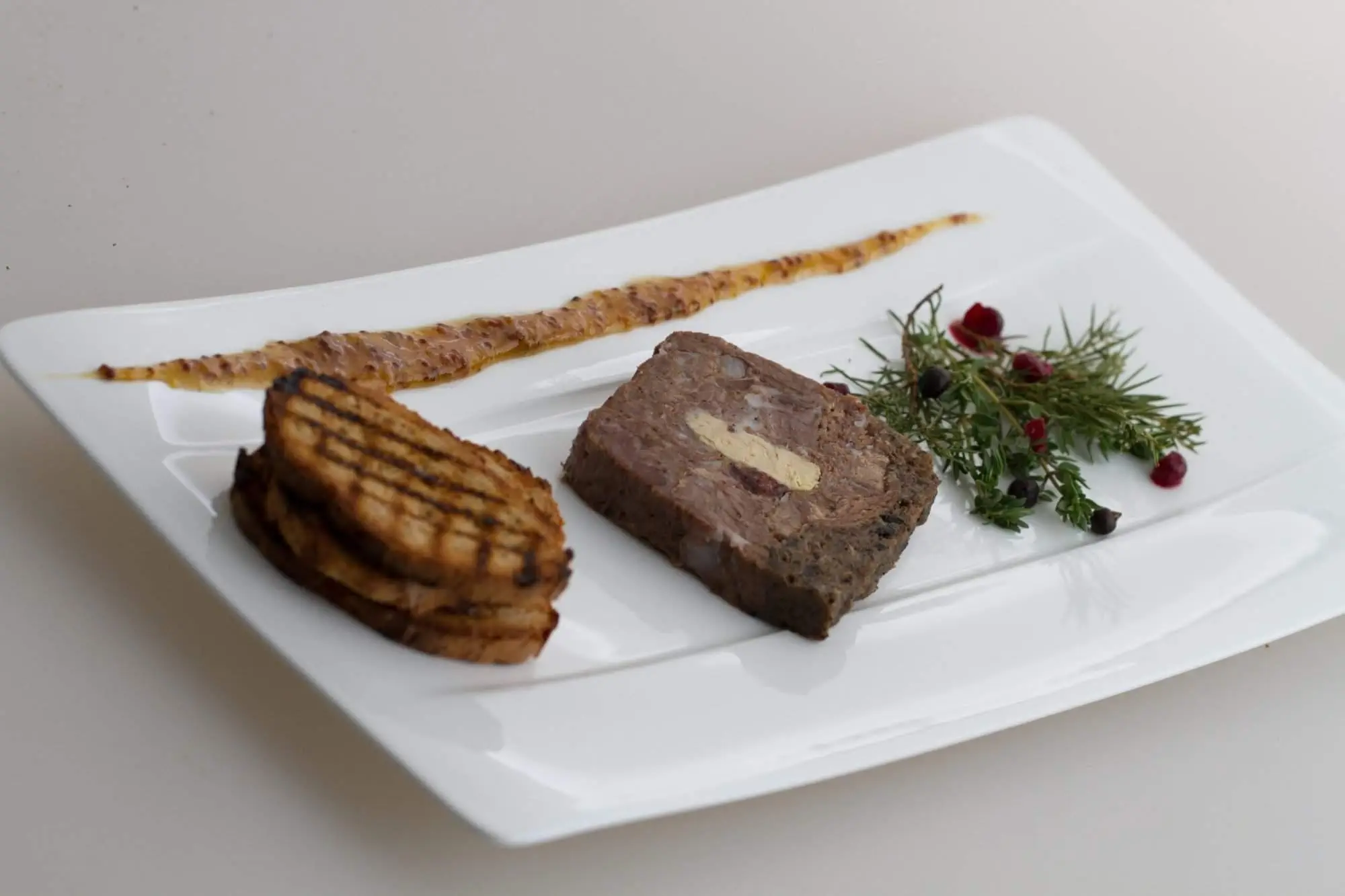 8. Le Saint-Amour
Best restaurants in Quebec City also include the Le Saint-Amour, founded in 1978 by Jacques Fortier and Jean-Luc Boulay, which has become an iconic reference in Quebec's gastronomical circles, serving fine French dining. 
Le Saint-Amour, situated in the city's historical soul, is a renowned icon of Quebec fine dining. It was recently named one of Canada's top ten fancy restaurants, and the wine cellar features one of the country's top ten wine selections.
The sumptuousness and Folk Art interiors of Le Saint-Amour, which can cater to up to 90 guests, impress. It has the most charming and sophisticated atmosphere. 
One of the three dining areas, the remarkable interior porch, is crowned with a glazed ceiling ten meters tall, giving the enjoyable feeling of being in a winter garden.
After having a yummy dinner at Le Saint-Amour, it's always time to enjoy a delicious chocolate frappe, hot chocolate, or tea. Delicious foie gras, duck breast, and mushroom soup can leave an unforgettable mark on you.
Many tourists continue to appreciate the delightful chocolate mousse, crème brûlée, and sorbet. After a long day at work, you can loosen up with a chardonnay, sparkling wine, or white wine.
The gourmet French fare is the perfect blend of fresh, locally sourced ingredients and chef Jean-Luc Boulay's wide-ranging gastronomic experience. Local gastronomes love it, and it's a must-try for all foodie tourists visiting Québec City.
9. Arvi
Arvi is officially one of the city's trendiest restaurants, having been ranked the best new restaurant in Québec by enRoute Magazine in 2019. 
Arvi, located in the Limoilou neighborhood, has an antique vibe with outer brick and concrete walls, marble dining tables, and navy blue banquette tables.
It represents a free kitchen with a strong personality, carried by the same group from the open fires to the customers. Different seasons of foods are available on two menus, with dishes prepared in front of your eyes in a spirit of closeness and sociability that is as joyful as rare.
Arvi is among the few food places in Québec City which only provides a tasting menu with add-ons such as oysters. A vegetarian-tasting menu is also available, but it is just as delicious as its regular menu!
This restaurant serves signature cuisine. Clients can feel at ease thanks to the elegant restaurant displays with a calm ambiance. Several visitors recommend ordering good soup, foie gras, and music. 
You can always request a tasty parfait; travel and food writers recommend this place to everyone. Arvi is considered one of the best restaurants in Quebec City.
The wine list is diverse, and every guest will obtain something to their taste. The knowledgeable staff works hard, keeps a positive attitude, and contributes to the overall success of this establishment.
10. Restaurant Parmesan
The welcoming décor of this restaurant displays beautiful red, green, and orange shades that transport you for a few hours to the fantastic Italy of music and merriment. 
Our couples can enjoy the feeling of two beautiful fireplaces in the cold season. The remarkable collection of over 4,000 bottles of each shape and size from every part of the world, nevertheless, is what makes the interior genuinely one-of-a-kind. 
The authentic Italian cuisine led visitors to try a little bit of everything. The Pasta Carbonara here is delicious, as are the other dishes such as Penne Arrabbiata, Dover Sole and lamb chops, Caesar salad, lobster, and many more. The desserts here are delectable and include Tiramisu and cookies.
11. L'Atelier Tartares & Cocktails
L'Atelier, located on Grande Allée in the heart of downtown Quebec City, welcomes you in an industrial environment that combines "chic & casual." 
It offers a wide range of cocktails skillfully assembled by our bartenders and delicious food ranging from tartare to delightful gourmet burgers. The restaurant, scattered throughout all five levels, provides a stunning 40-foot-high view.
This is a very cozy and the best restaurant in Quebec City that serves inventive. The patio is beautifully decorated with chandeliers and water fountains, creating a relaxing and pleasant atmosphere. 
The Maple Creme Brûlée is delectable and a must-order. This is one of the best Québec city restaurants that deliver mouth-watering desserts. 
The restaurant serves inventive and delicious plates of smoked salmon salad, fresh zucchini, dill mousse, Angus beef cheeseburger, roasted and smoked pepper mayonnaise, asparagus, and a delightful trilogy of mini desserts, red velvet cake, churros, and many more. One must visit and taste the fine cuisine that is served here.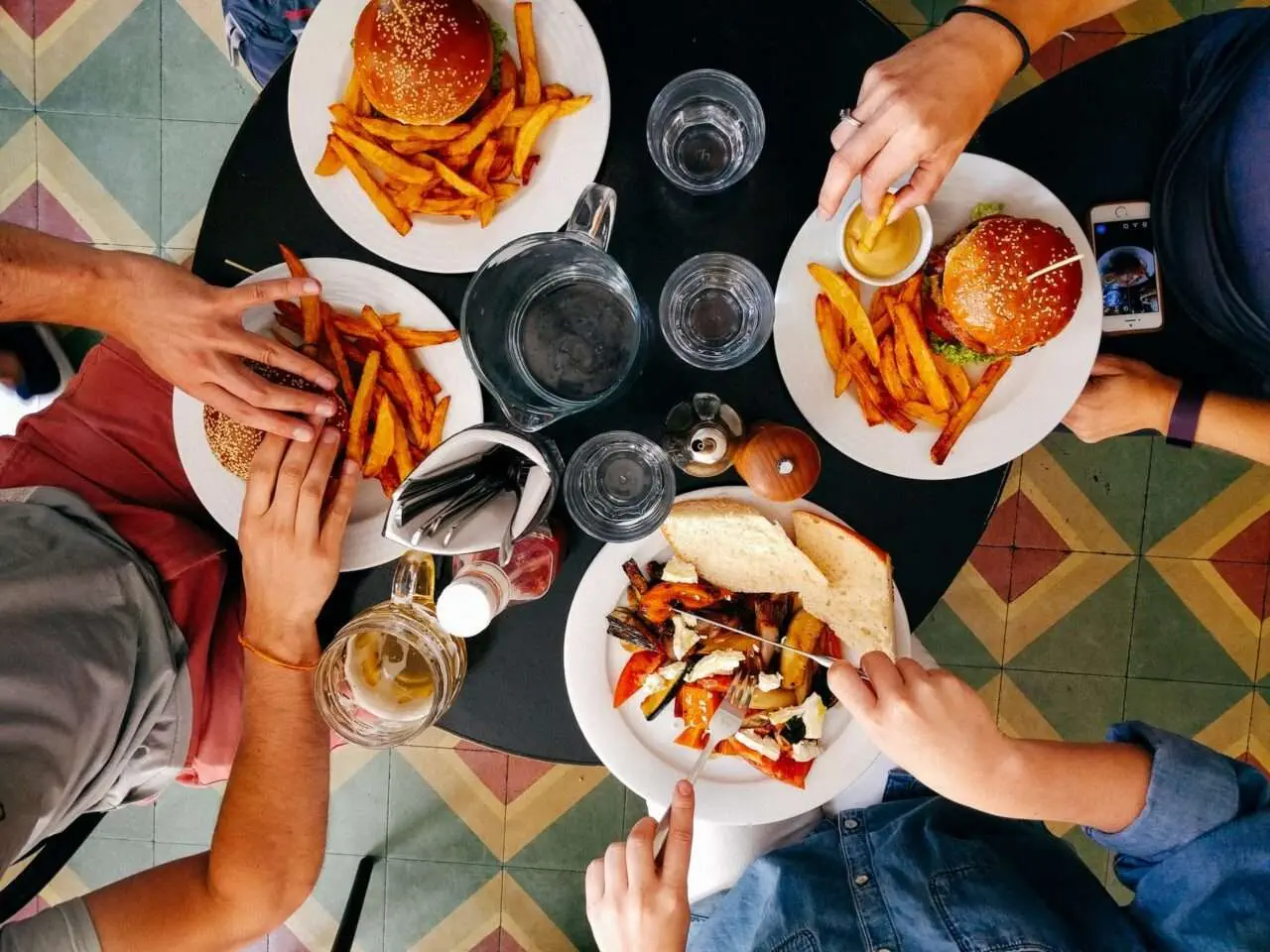 12. La Buche
As you can see the best restaurant in Quebec city, you must think what a beautiful place with many food options. La Buche is close to Upper Town. 
La Buche is a Quebec fine dining establishment with a unique interior design. Canadian and French cuisine is excellent here, thanks to the great chef. Prices are found to be appealing in this location. 
One of the best breakfast spots. La Buche serves everything from brunch to dinner in traditional Quebecois style. The food is fantastic, widely available, reasonably priced, and well-presented. Visitors can chill out and enjoy the divine decor at this location.
Delicious smoked salmon salads, cheese bread, and bison meat are available. This restaurant is highly suggested for its special syrup cakes, caramel crepes, and orange pudding. Order the luscious Mimosas, French beer, and red sangria on offer. 
When visiting La Buche, you must try the great americano, orange soda, or tea. There's even a young kids menu and live entertainment on some nights, making it an excellent family outing.
13. Aux Anciens Canadiens Restaurant
The best restaurant in Quebec City also includes the Upper Town's Aux Anciens Canadiens, a highly esteemed favorite among Quebec City restaurants that serve the best french cuisine. 
It's easy enough to find a red-roofed house that appears to have been transported from the countryside of Québec to the heart of the city. It opened in 1966; however, the building it is located in is approximately three centuries older. 
The friendly restaurant staff is dressed in Old Québec City period outfits, and the house is furnished in traditional style, supplying an enjoyable atmosphere with the prettiest dining room.
There are five different dining rooms on the inside, all of which are equally cozy and inviting, especially if you visit in the winter. One can order, sit at the table, and let the chef's surprise creations awaken your sense of exploration. 
The menu focuses on healthy, excellent local foods, including game, such as bison stew, red deer fillet, grilled stag, and bison and wapiti tenderloins. These are some of the best-known fine restaurants in Quebec City, offering delicious plates of crafted food.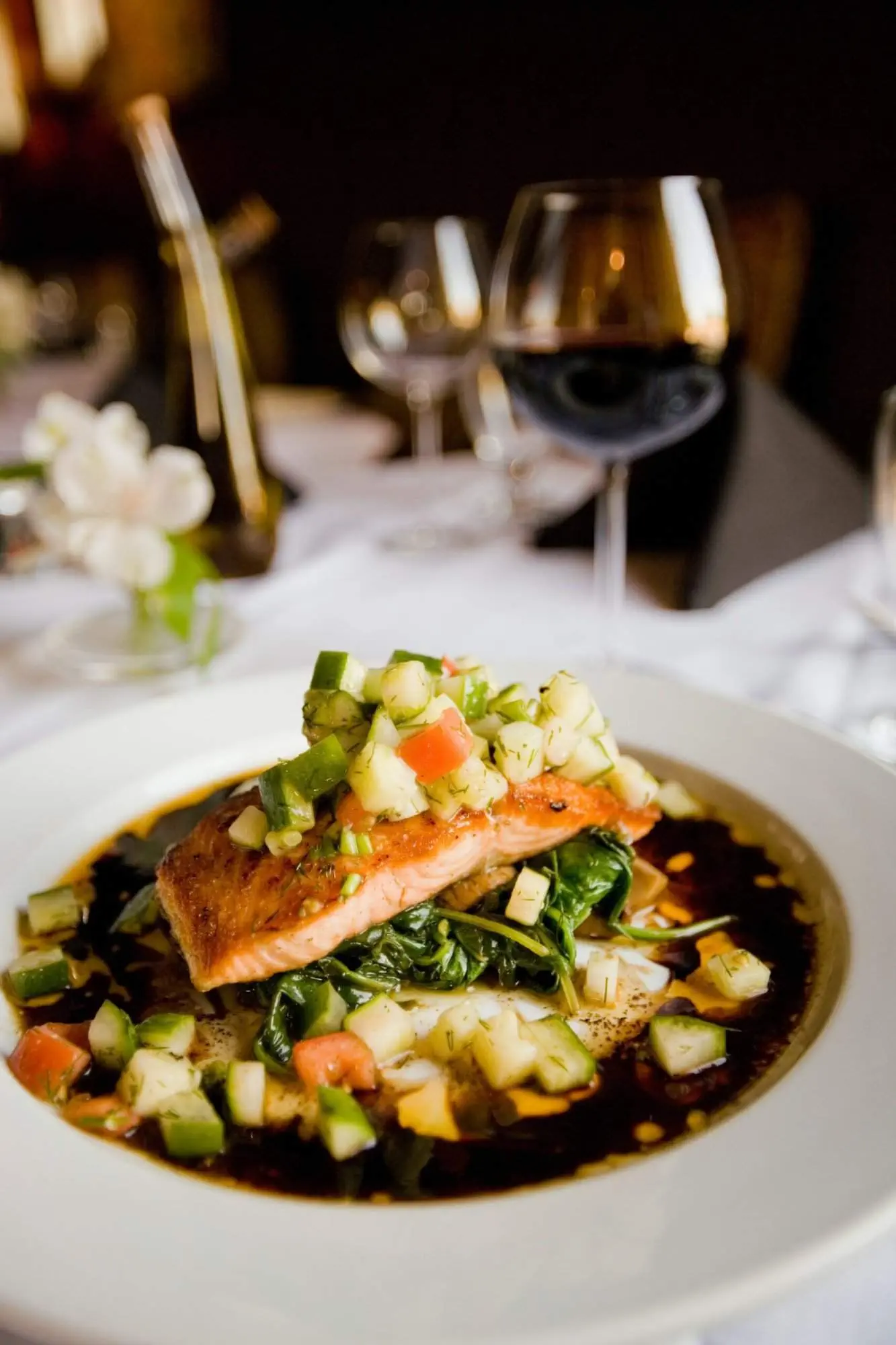 14. Bello Ristorante
Inspired by the origins of Italian cuisine, Bello Ristorante has thought of anything to make your dish as delightful as possible. Pay reasonable prices to eat at this location.
 They serve french inspired Italian dishes. Come to Bello Ristorante for a beautiful interior to celebrate an anniversary, marriage, or birthday party. This is included as one of the best restaurants in Quebec City.
Customers love the excellent service provided here. You can have perfectly cooked duck risotto, pasta with mushrooms, or seafood risotto. 
Take advantage of this pizzeria's tasty lemon pie, parfait, and chocolate cakes. In guests' opinion, the Restaurant staff offers outstanding espresso, lemonade, and bread drinks. 
They offer freshly cooked hand-made pasta, high-quality local producers making meat, and the divine first risotto—allowing one to get tempted with their sublime tartars and oven-baked pizzas from the best quality local Italian ingredients. You can order delicious martinis, dessert wine, or beer here.
15. Chez Boulay Bistro Boreal
The last one on the list of the best restaurant in Quebec City is this upscale restaurant on rue Saint-Jean in Old Quebec City is a comfortable place to eat. 
Head chef Jean Luc Boulay is largely viewed as one of Canada's top chefs, and he takes great pride in offering classic French-style food with a modern twist. Elk, trout, elderberry flower, and Labrador tea are all creatively spotlighted in their menu.
Since the Bistro's beginnings, our chefs, Jean Luc Boulay and Arnaud Marchand, have made amazing discoveries that have already been incorporated into the gourmet bistro menu, showcasing the richness of our boreal regions. 
This restaurant offers the finest traditional French fare in a charming and sophisticated atmosphere. Chef Jean Luc Boulay's magical masterpieces must be tried. It's an unexpected mash-up of Quebec traditional dishes and comes from a wide range.
Cranberry seed oil, hemp oil, and apple cider vinegar gladly take up a spot on their menu, replacing Southern ingredients like olive oil and citrus. If in Quebec city, this place is a must-visit.
Closing Thoughts
Above mentioned, all the restaurants and cafes are considered the best restaurant in Quebec City. Whether you are looking for diner-style restaurant for seasonal Canadian dishes, an eclectic restaurant or un usual restaurant conventions like pastry chef paul Croteau seasonal dishes.
For more information, please check this link to get to know the best restaurant in Quebec City or to get more knowledge on Quebec.