America is heralded as one of the greatest countries on planet Earth and known as the land of opportunity. Its reputation as the land of opportunity rises from the fact that many skilled professionals tend to move to the States to seek better employment opportunities.
Whatever your purpose is, in this post, we look at the various types of U.S. Visas essential to the migration process.
Types of U.S. Visas
Here are different types of US Visas that you need to know about.
1. Main Categories of U.S. Visas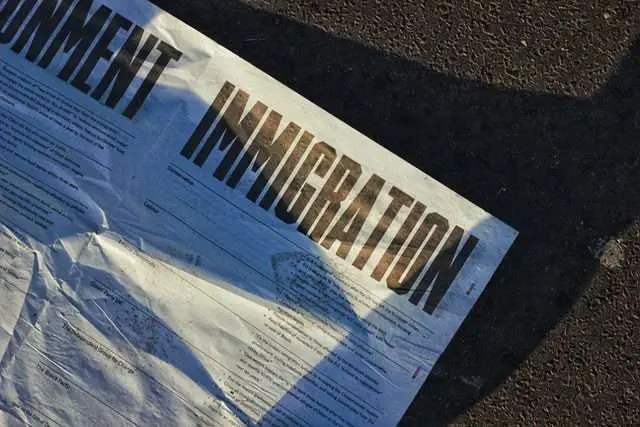 The main difference between the two different types of USA visas is brought about by the status they give to the traveller. The two classes are as follows:
1.1 Immigrant Visas
Immigrant visas are issued to travellers who are entering the United States to live and permanently work there. There are various sub-groups under the immigrant visa, which include:
K-1 Fiancé visa: Holders of this visa enter the U.S. to marry a United States permanent resident or citizen.
B-1 or B-2 Visitor Visa- This holder enters the United States for certain medical reasons or general tourism.
B-1 Business Visitor – This is designed for travellers who enter the U.S. for business reasons.
1.2 Non-Immigrant Visas
Non-immigrant visas allow the holder to temporarily enter the U.S. for a specific reason, like business or tourism.
There are different ways one can get to the U.S. through a United States visa.
If you want to visit or enter the United States, it is important to determine which visa is right for you if you need one. You may visit a U.S. Embassy or consulate close to you, and they will give you all the information you need about the visa.
Citizens who come from countries part of the VWP (Visa Waiver Program) and wish to enter the United States temporarily without living or working in the U.S. might not need a United States of America visa. However, if you need to work and live in the U.S., you will need one.
2. Types of U.S. Business Visas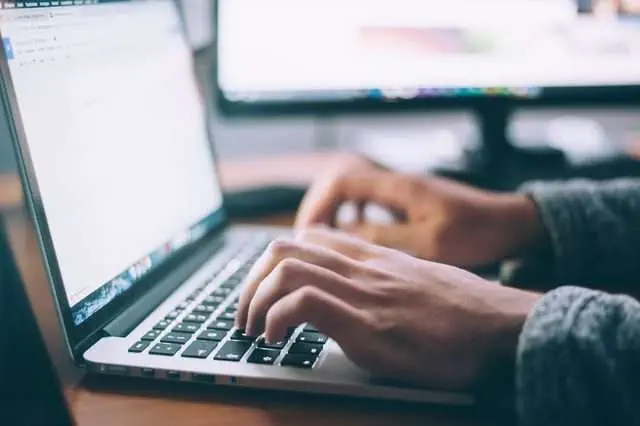 As an attractive location to set up a subsidiary for an overseas company, the U.S. has a well-established Visa system for non-resident employees.
While there are a few challenges associated with acquiring visas of any kind, a multinational company is expected to abide by the requirements for its overseas workers.
There are two broad categories of visas, commonly known as migrant and non-migrant visas. These two visas are available depending on the employees' education, length of employment, area, and work position.
Several visa types need verification of the educational background, employment contract, and technical expertise. There are various kinds of Non-immigrant Business Visas, which include:
2.1 Short-Term Work Assignments
For shorter work and business assignments of not more than six months, the applicant can use the B-1 or B-2 visitor visa. This type of non-immigrant business visa is fit for business purposes like:
Sales
Business meetings and conferences.
Research projects.
Consulting with business associates.
Contract negotiations.
Attending a meeting or a seminar on Board o Directors.
Installation and repair of apparatus purchased outside the U.S.
Other non-revenue activities.
2.2 Long-Term Work Visas
The long-term visa class is more complex. The H-1N visa is the most familiar for the technical or speciality work category.
It has various requirements that the applicant must meet, including a Bachelors's degree. Examples of speciality occupations under this category include; architecture, law, mathematics, medicine, and accounting.
3. What Is A K-3 Non-Immigrant Visa?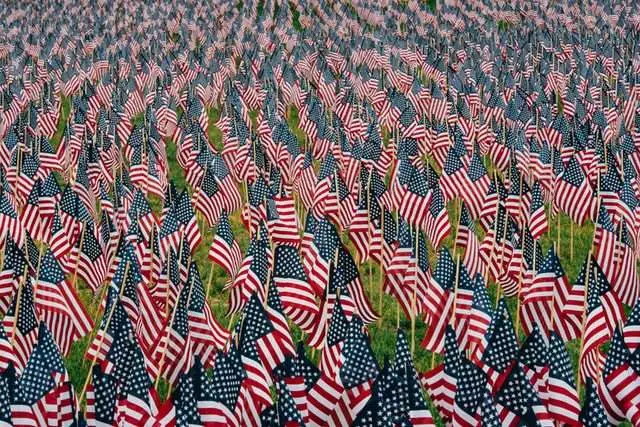 A K-3 visa is one of the different visas issued to immigrants in the U.S. This is a non-immigrant spousal visa for the United States. K-3 visas are awarded normally within a few months.
Those issued with a K-3 visa are expected to use it to start the immigration process outside the U.S., and then travel to the United Nations to complete the process.
It is important to understand that the K-3 visa application is made in the country where your marriage took place. If your marriage took place or was legalized in the U.S., your spouse should apply for the K3 visa via the U.S. Embassy in their country of residence.
To add to that, although it is somewhat confusing to the applicant, they will be able to meet all the requirements needed with clear information. This is because; they need to have another form (form 1-129F), which is known as "petition for an alien fiancé (e) also filed on their behalf.
Since K3 is a fairly new visa category, U.S. Citizenship Immigration Services (USCIS) has continued using the form 1-129F. This form is still known as a "petition for an alien fiancé (e) instead of a "petition for an alien spouse."
Once the applicant has finished filling in the form and successfully submitted it, they can travel to the U.S. after being granted the visa.
Point to note:
The K-3 visa is just like any other visa. Therefore, the applicant needs to meet all the requirements, just like any other visa.
4. K-4 Visa: How to Apply?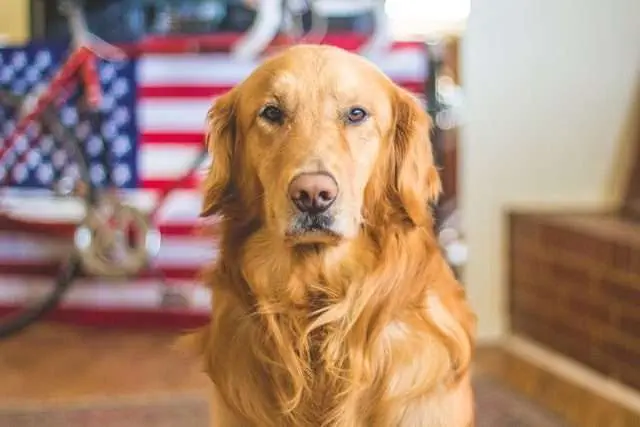 Qualified children of applicants of K-3 visas may apply for K-4 visas. Separate applications are required to be submitted for each K visa applicant.
Each K visa applicant also pays the visa application fee as an individual. Here is a list of the required documents for every visa applicant.
4.1 Required Documentation
You, your foreign-citizen spouse, and your children qualified for the K-4 visa will be expected to bring the following documents and forms to the visa interview:
Completed Form DS-160. Online Non-migrant Visa Application. You and your eligible children applying for K-4 visas must complete Form DS-160 and print the confirmation page provided during the interview.
A passport that is valid to travel to the U.S. The passport's validity date should be not less than six months beyond the U.S.'s.. anticipated period of stay.
Civil documents- these should be originals or certified copies and photocopies of:

Birth certificate
Marriage certificate as proof of your marriage to the United States citizen spouse
Death or divorce certificate of any previous spouse.
Police certificates from your present residential country and any other country where you have lived for more than six months since you were 16. (Police certificates are also needed for eligible children above 16 years of age).
The consular office might request additional information like; wedding photographs and videos to prove your marriage's validity to the U.S. citizen spouse.
5. Here's Something To Know About L-1 Intra Visa
Everyone is too much into H-1B visas that they are ignoring the L-1 Intra visa. If you are an Indian company and have an office in the United States of America, you can transfer employees on an L-1B visa.
This visa program is most used by Tata Consultancy Service, a company started by Ratan Tata. Using this visa program, tech companies transfer employees from India's offices to work on client projects in the U.S.
As you all know, the H-1B visa is so popular that it is lottery-based. There is only a 40 per cent chance of winning it.
There is another good visa program called the E2 treaty investor visa but unfortunately isn't available to Indians. So how likely will an employee get the L1 Intra visa? Honestly, it isn't easy to get a visa.
It will be even more difficult for Indian companies, including Tata, to get L1 Intra visas in the Trump era.
The U.S. President feels that immigration should be limited, but he often forgets that America is a nation of immigrants. Just because someone didn't come from Europe doesn't make them an immigrant.
At times, Trump has very rarely acknowledged immigration, so it entirely depends on how the L-1 Intra visa was rolled out in 2018.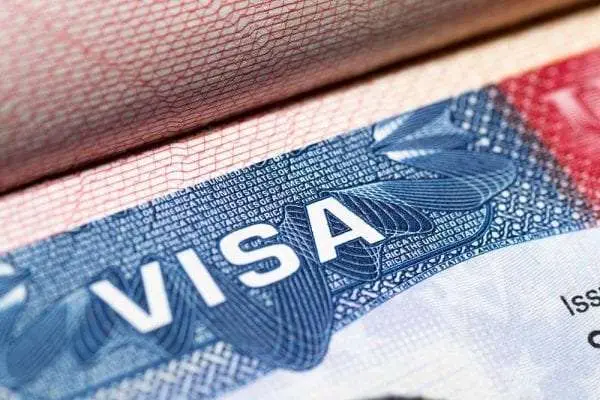 5.1 No Annual Cap
Unlike the H-1B visa with an annual cap of 50,000 non-immigrant workers, the L-1 Intra visa has no cap. That makes it the most popular visa among Indian employers in the U.S.
In 2016, TCS got a total of 1,615 L1 visa approvals, followed by Cognizant at 1,337, Infosys received 277 approvals, and Wipro landed 220.
However, the number was even more in 2011. Trump controls the L-1 Intra visa by increasing its costs and paying more attention to the H-1B visa.
5.2 What You Need to Know About Cap-Exempt
You may have used the phrase 'cap-exempt before without actually knowing what it means.
Certain occupations and organizations operating in the U.S. enjoy a 'cap-exempt status in the H1B visa program. The visas' annual quota is 65,000 for those with a bachelor's degree and 20,000 for those with a master's degree or higher from the U.S., respectively.
Certain entities have been exempted from lottery shortlisting. They include:
Institutes of higher education
Non-profit organizations registered with institutions of higher education
Government and non-profit organizations facilitating research
Recipients of benefits who have been counted against the cap within the past six years
Beneficiaries who are J-1 non-immigrants who have been working.
Those employed by cap-exempt institutions but whose petitioner is not cap-exempt
Those employed under cap-exempt organizations with coincident H-1B employment at cap-availing employers.
One of the benefits of the updates in this rule is broadening a non-profit organization's definition to just one that is "registered with an institution of higher education."
According to the old regulations, this definition comprised non-profit organizations which were:

(1) Related to the institution of higher education through shared ownership or was controlled by the same board or union
(2) Run by the institution of higher education
(3) Collaborated with higher education institutions as a member, subdivision, collaborative, or adjunct.
Additionally, USCIS implemented a policy that permitted non-profit organizations to be treated as cap-exempt based on their registration with or association with higher learning institutions if the non-profit organization had availed an approved cap-exempt H-1B petition in the past (not before June 6, 2006.)
Conclusion
So this was all about the different types of US Visas. But mainly there are two types immigrant visas and non-immigrant visas.
Non-immigrant visas are just to explore and travel around the US states, but immigrant visas are for moving permanently to the US.