Canada is one of the top countries chosen for immigration globally due to its acceptance of multiculturalism, inclusive society, natural scenic beauty, and excellent education system.
The Canada Immigration process plays a vital role in economic development and balancing the working population (25 – 64 years ) ratio in Canada.
Besides its immigrant-friendly environment, Canada provides quite a flexible and responsive immigration process for its immigrant aspirants.
Recently, in the Immigration levels plan (2020- 2022) by the federal government of Canada, it's stated that the government has planned to welcome more than one million new permanent residents by the next three years.
The country has launched numerous immigration plans to speed up the Canadian immigration process.
Since the government is coming up with new immigrant-friendly policies, it's the right time to plan immigration to Canada.
The Canadian immigration process has two paths: obtaining a permanent residence visa (PR Visa) or visiting for work-related aims with a temporary work permit/ visa. For information related to a Canadian passport, visit HERE.
Canada Immigration Process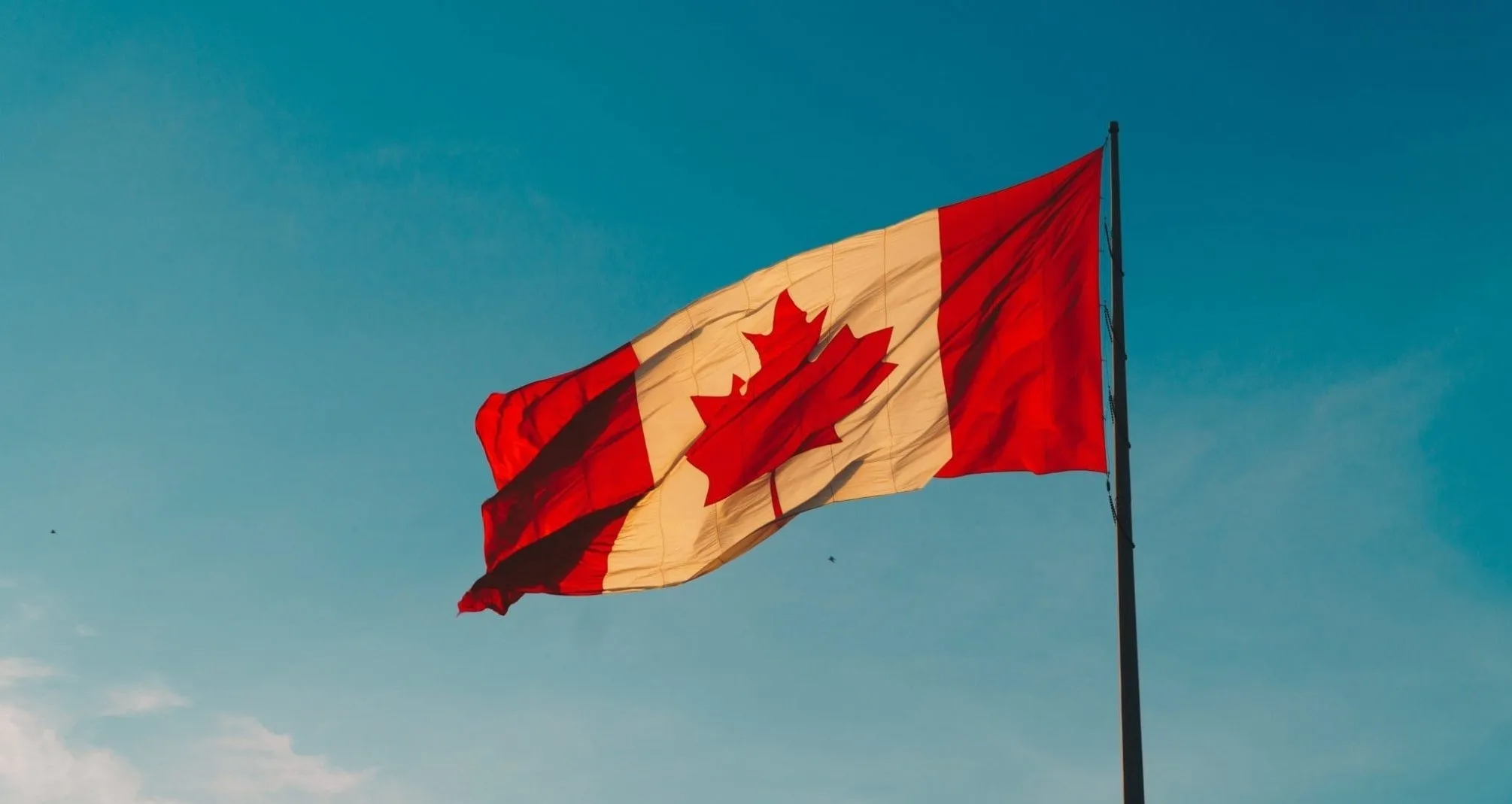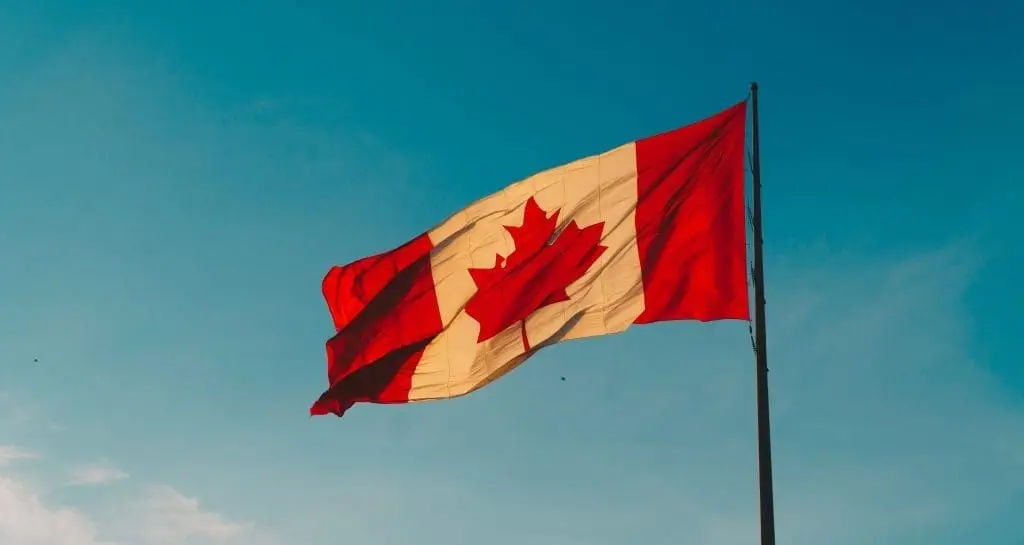 84 paths do immigration in Canada through different programs. The topmost are as follows:
 Federal Skilled Worker
 Quebec Skilled Worker
 Family Sponsorship
 Business Immigrant
 Canadian Experience Class
 Asylum Category
 Humanitarian and Compassionate Application
A temporary foreign worker program
 Express Entry
 Study permit
 Startup Visa
Federal Skilled Worker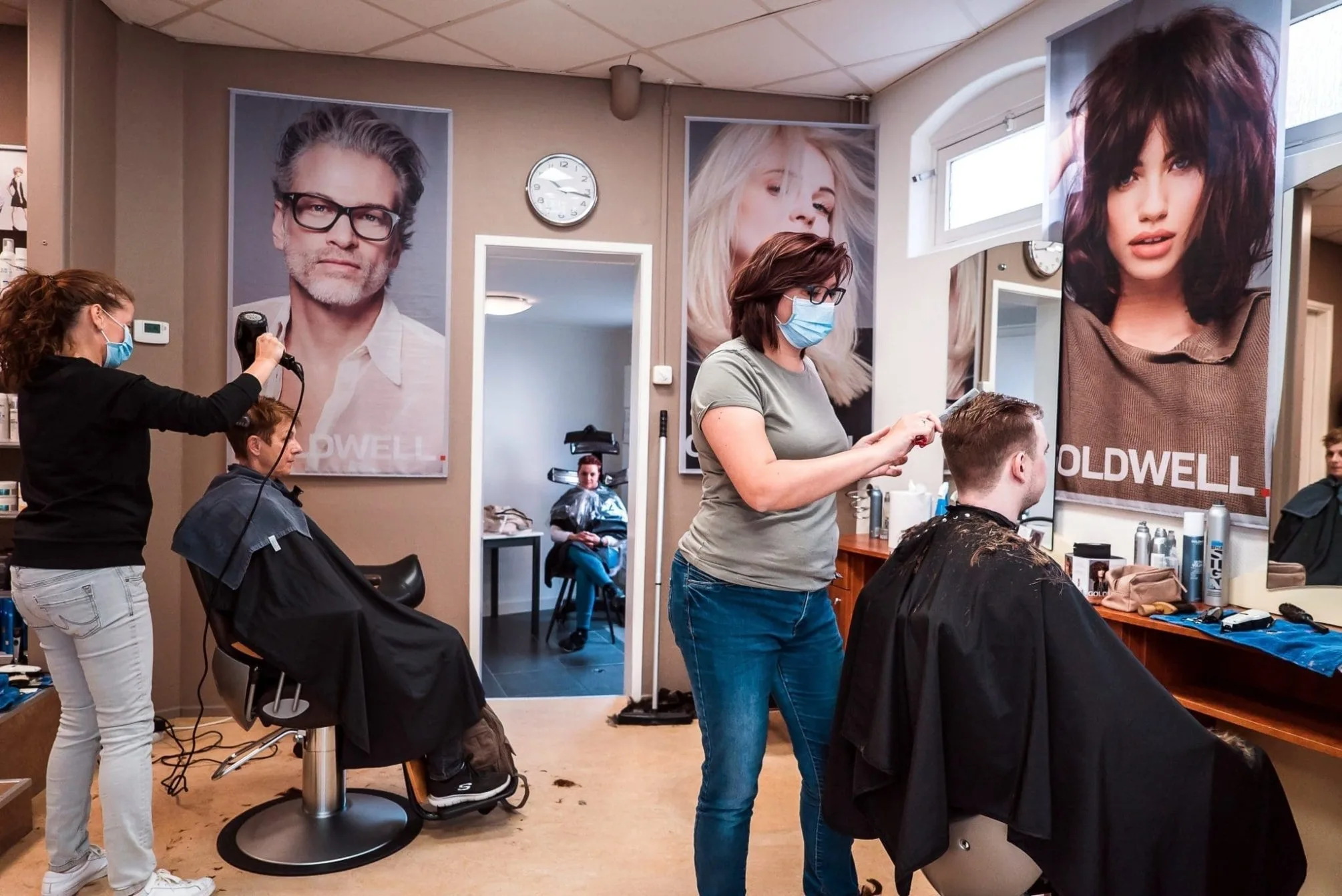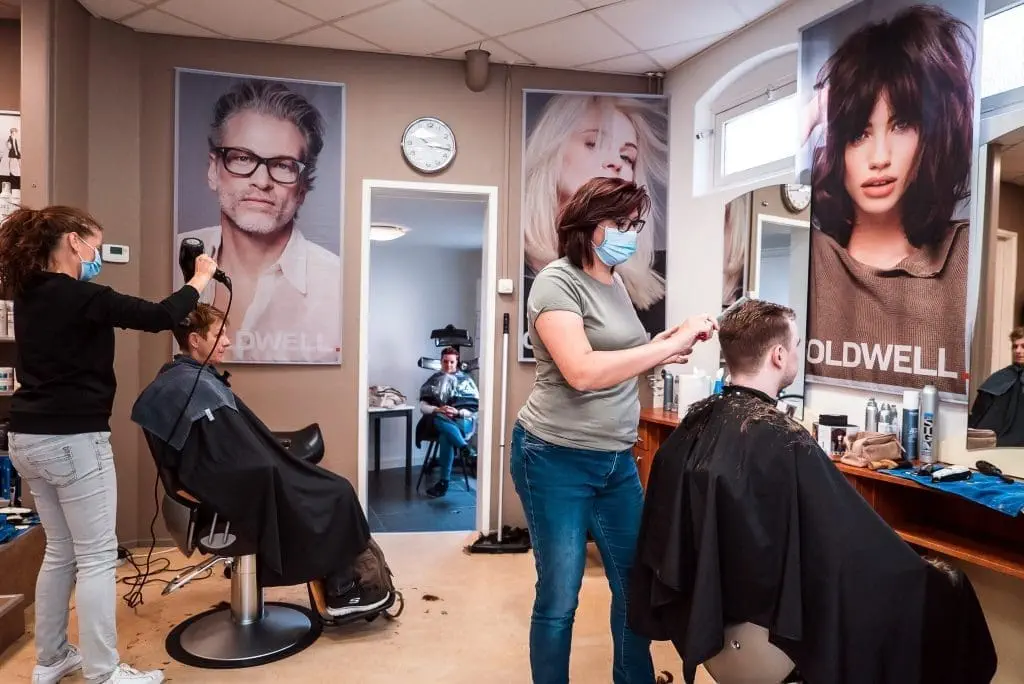 This Canadian immigration process is for applicants who want to become economically established in Canada after arrival.
Eligibility Criterion
 The applicant should hold at least one year of full-time work experience in the past 10 years in one of the 38 qualifying occupations.
 The work experience must be skilled should satisfy either skill type 0 or skill level An B in Canada's National occupation classification system (NOC)
The applicant should have received a permanent job offer from a Canadian employer and have qualified for arranged employment.
For the skilled worker category, a few more eligibility criteria have been decided by Canada's Government:
 Minimum one-year full-time job experience.
 Must have been a resident of America as a temporary foreign worker or as an international student for at least one year.
 Should commit financial stability and dependability on Canada up to 6 months of arrival in Canada.
Should pass a point-based assessment in six different sectors (education, linguistic skills, age, experience, arranged employment, and adaptability) by Immigration, Refugees and Citizenship Canada(IRCC).
For the approval of their capability for establishing in Canada. Qualifying marks are 67 points.
Here's how you pass the citizen test, efficiently.
Other Federal Classes of migration programs include:
Caregivers Program.
Atlantic Immigration Pilot.
 Rural and Northern Immigration Pilot.
Agri-food Pilot.
Caregiver's Program
This program is for Home Child Care Provider Pilot and Home Support Worker Pilot. This 5-year pilot program allows caregivers who are qualified with their families to immigrate to Canada with permanent residence.
In this Canada Immigration process, the work permits do not need to be accessed by LMIA (Labour Market Impact Assessment).
Eligibility Criterion
The applicant must have a job offer from an employee in the same field
The applicant needs to work in the related occupation of the program since the work limit provided is occupation restricted.
Atlantic Immigration Pilot
In this program of the Canadian immigration process, applicants can immigrate by graduating or working in New Brunswick, Prince Edward Island, Nova Scotia, New Foundland, Labrador.
Hires use three programs under Atlantic Immigration Pilot for Canada Immigration Process:
 Atlantic International Graduate Program (AIGP).
 Atlantic High Skilled Program(AHSP).
 Atlantic Intermediate Skilled Program(AISP).
One of the greatest benefits of this Canadian immigration process is that Labor Market Impact Assessment (LMIA) isn't needed. The
Eligibility Criterion
1. Applicant should have worked at least 1,560 in the past 3 years. Make a note that the self-employment working hours are not included in the calculation
2. Applicant should have obtained a job offer from the employee having confirmation of designation from the province.
3. The Job must be full-time non-seasonal, permanent, and of skill type or level A B n C under NOC.
4. Applicant should also maintain proof of funds.
5. Applicant should meet the language tests done for AIP.
6. Applicant should meet educational qualifications.
Educational qualifications include:
A Canadian secondary, post-secondary certificate, diploma, or degree from a recognized university
A foreign degree, diploma, or certificate equal to Canadian Credential.
Rural or Northern Immigration Pilot
This program of Canada's immigration process is for small Canadian communities who are supporting their local economy through immigration, and a permanent residence option is given to them.
Eligibility Criterion
Applicant should hold qualifying work experience or graduate from a public-funded post-secondary college in the community they are referring for.
Must have minimum education requirements.
Should meet community-specific requirements.
Should commit to living in that community.
Agri-Food Pilot
This is a Canadian immigration process in which applicants work in a specific Agri-food industry/occupation.
This pilot provides opportunities for experienced, nonseasonal workers of specific industries/occupations to permanent residence. This pilot will run up to May 2023
Eligibility Criterion
 Applicant should hold eligible work experience in one more specific industry/occupation.
 Applicant should hold a nonseasonal, full-time job offer from a Canadian Employer in one of the mentioned specific occupations/industries (Excluding Quebec). The classification of eligible industries is done under the North American industry classification system (NAICS).
 Should exceed language requirements.
 Should meet educational requirements.
 Should settlement funds be applicable.
Quebec Skilled Worker Program in Canada Immigration Process
To stay in Quebec through the Canadian immigration process, the Quebec province has its criterion for skilled workers that aren't under (IRCC).
Quebec Immigration Process
For the Quebec migration process, the applicant needs to apply in 2 stages:
Applying to the government of Canada for a Quebec selection certificate.
After receiving the certificate from the province of Quebec, apply for Immigration, Refugee, and Citizenship, in Canada for permanent residence (IRCC).
After receiving Quebec selection certificate Applicant should submit the complete permanent residence applicant with all the other formalities, including police certificates, to the Centralized Intake Office (CIO) in Sydney, Nova Scotia, Canada. An IRCC officer looks after the application.
Eligibility Criterion
Among the Canada Immigration process, Quebec province has its creation of selection through tests. The test is point based on 10 different factors.
These Factors include Training, employment offer with validity, experience, age, linguistic skills, stay and family in Quebec, spouse character, children, financial stability, and adaptability.
a single applicant should attain at least 60 on the test.
For an applicant with a spouse or other in-law campaign, the qualifying mark is 68 to earn the Quebec selection certificate.
An applicant should hold the Quebec selection certificate given by the province of Quebec before applying for permanent residency.
Provincial Nomination Program (PNP)
This program is Canada's Immigration process and consists of a partnership between the Canadian government and the provincial government to select potential applicants who can contribute to the growth of the labour market in Canada.
This process requires less time than a few other Canadian immigration processes. Provincial shortlists applicants who contribute to provincial development. 2 paths to the nomination.
Nomination under Express entry for PNP – Eligibility Criterion
For this program, the provincial nominee needs to get selected through an express entry profile.
Nomination under Non-Express Entry for PNP – Eligibility Criterion
For this program, the provincial nominee should meet all the eligibility criteria the province or territory has made for the non-express entry stream
The applicant must get nominated under this stream by the province /territory
Provincial participating in PNP are
Alberta
British Columbia
Manitoba
New Brunswick
Newfoundland and Labrador
Nova Scotia
Ontario
Saskatchewan
Yukon
Family Class Sponsorship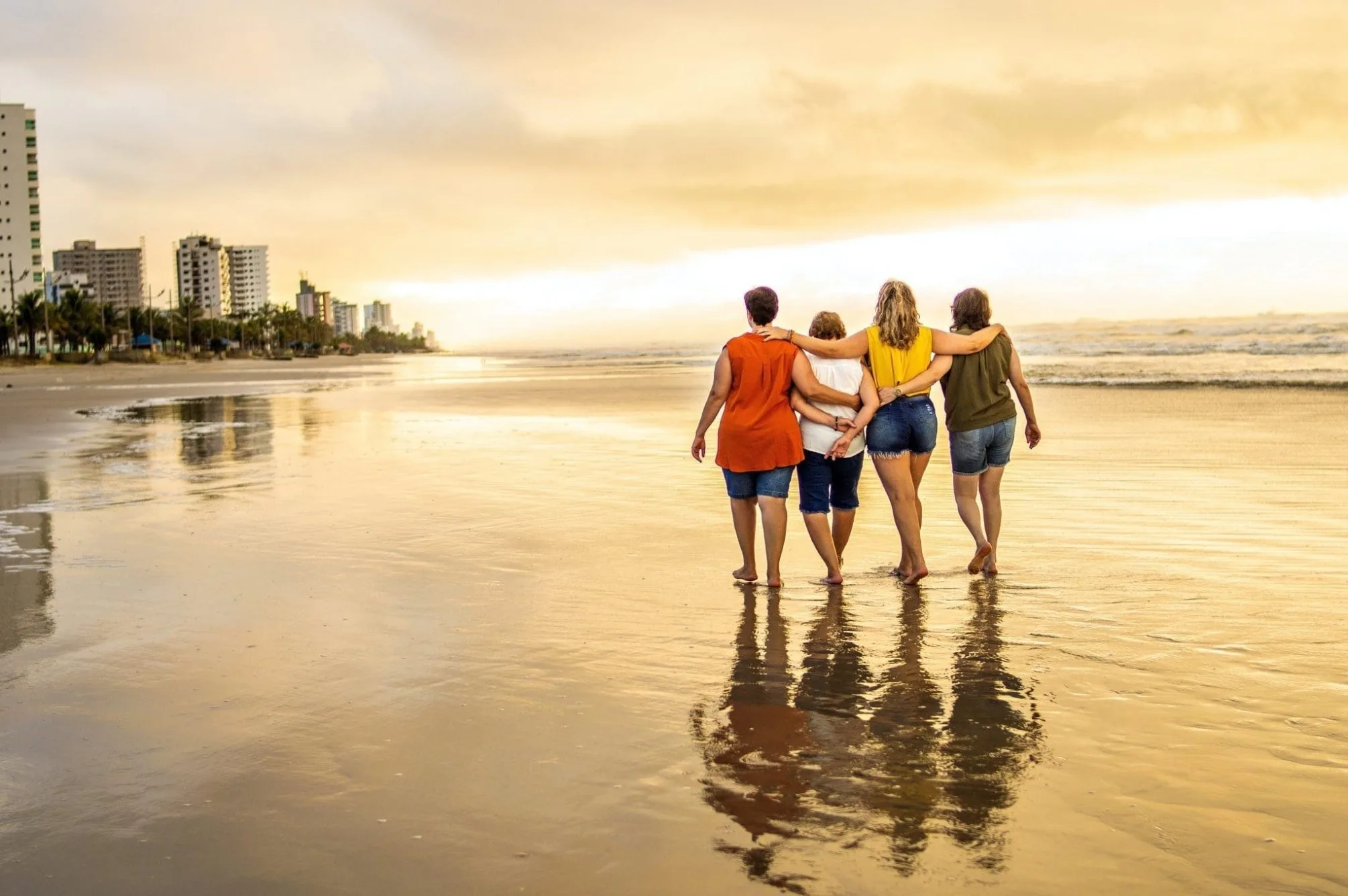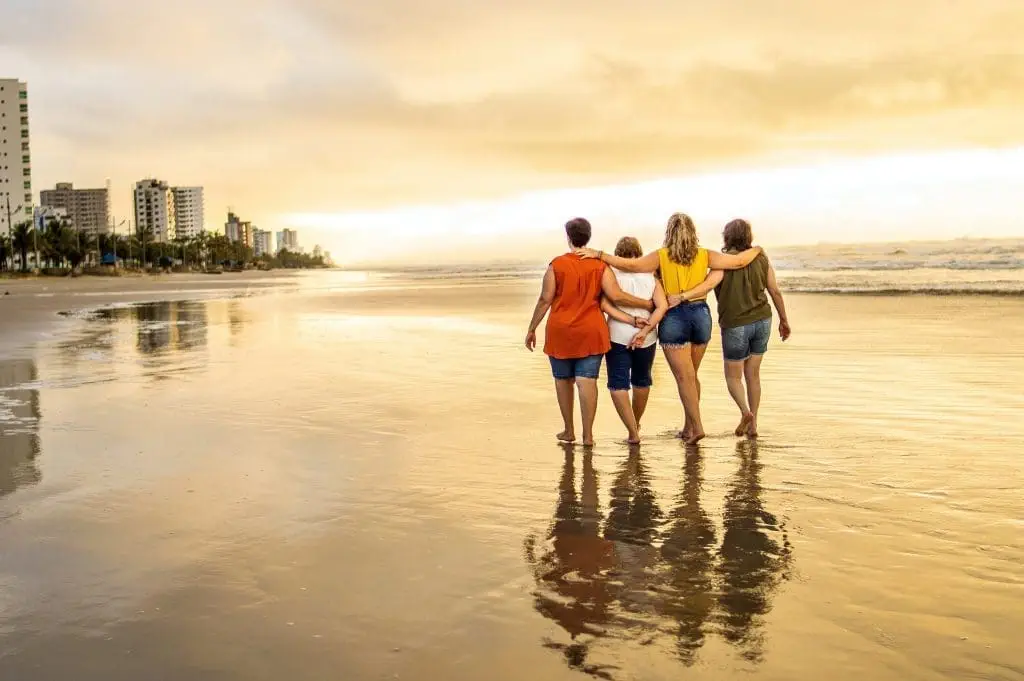 This program Canada Immigration process is for Canadian citizens and permanent residents of above 18 years to sponsor family members like spouses, parents, grandparents, in-laws, children, and other relatives to Canada.
Eligibility Criterion
Sponsors should ensure to provide financial stability to sponsored members on their arrival in Canada.
The sponsor should physically reside in Canada
Eligibility Criterion for family members
Spouse or common in-law partners and Parents.
Dependent children under 22 years with a physical disability or substantially depend on financial support.
Orphaned children under 18 years for adaptability.
Relative of any age if no family members or others not listed above.
Business Immigration
This program is for associated business applicants who can invest in the Canadian economy with their business skills and would provide financial resources and employment opportunities in Canada.
Check here the list of top business companies in Australia. In this Canada Immigration process, applicants need to apply under three categories that pay a different economic contribution.
1. Immigrant Investor Program.
2. Entrepreneur Program.
3. Program for self-employed Individuals.
Immigrant Investor Program
This program of the Canada Immigration Process is for experienced business people who can substantially invest in the economy with their high net worth.
Eligibility Criterion
Applicants should establish a net worth of legal CAD 800000.
The government returns an investment of CAD 400000 after 5 years of investment without any interest.
Must have to manage a qualifying business defined by Canadian immigration authorities.
Entrepreneur Program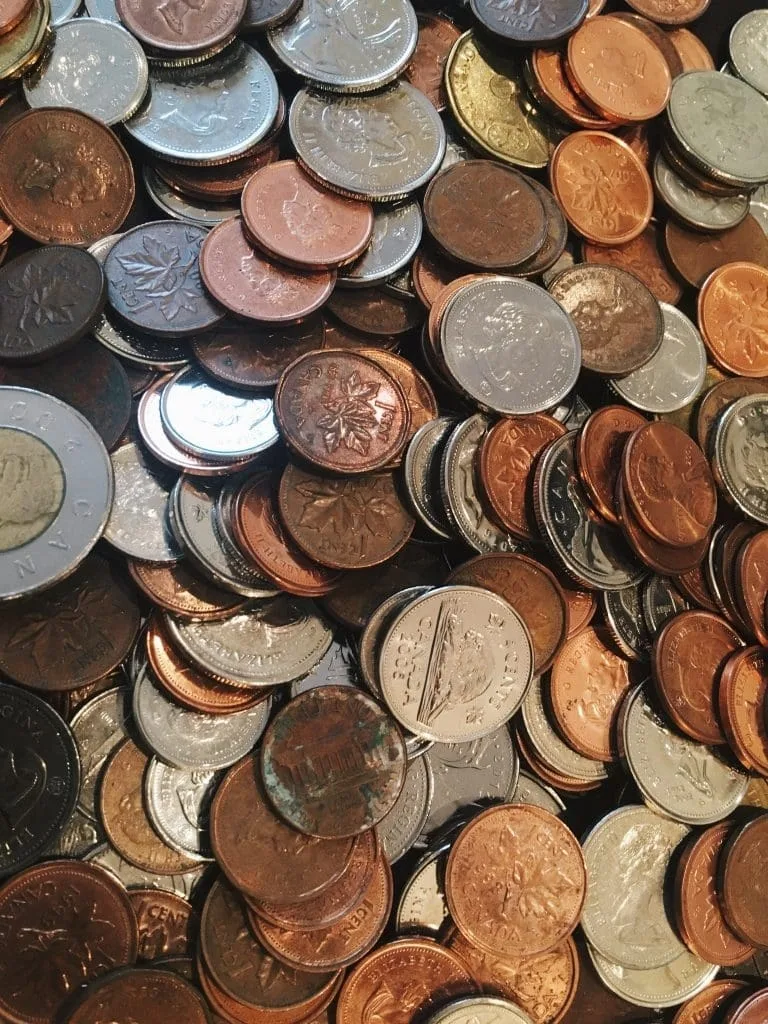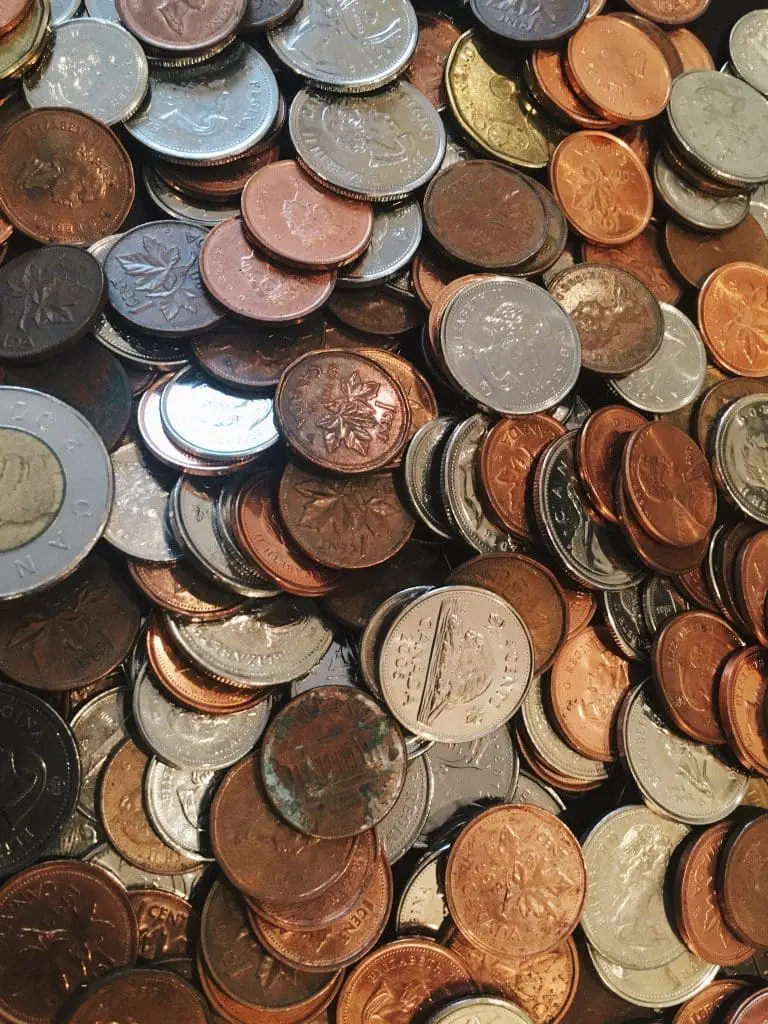 It's for immigrants who plan to their hand on the role in Canada's economy Net worth investment requirements include CAD 300000.
Eligibility Criterion
Applicant should Commit to management and own one 1/3 of Canadian business within 3 years of landing in the Canada Immigration process application.
Program for Self-Employed Individuals
This program for the Canada Immigration procs is for applicants willing to support the economy with self-employment in Canada.
Eligibility Criterion
Applicants should justify their net worth, experience, and qualification in the field of business they are applying for.
Canadian Experience Class
This program of the Canada Immigration process is for international students and temporary workers already residing in Canada and wanting permanent residency.
Eligibility Criterion
There are two eligibility criteria for the applicants:
For international graduates with work experience in Canada
The applicant should have completed 2 academic years in a program of study at a Canadian college.
The applicant should have obtained at least one year of technical /professional/skilled work experience within 24 months of the application date.
The applicant must have strong, proficient language skills.
For temporary foreign workers
The applicant should have obtained at least 2 years of skilled, technical, or professional work experience within 36 months of the application date.
The applicant must have proficient language skills.
Workers not working more in Canada should apply for the application within 1 year of resigning from the job in Canada.
Asylum Refugee Claims
This program is for asylum refugees who don't feel safe in their own country due to violating their human rights. It's either run by government authorities or by Canadian resident organizations.
Where to Apply?
Applicants can apply for a Refugee claim at the port of entry or an inland CBSA or Immigration, Refugees, and Citizenship Canada (IRCC) office.
Humanitarian and Compassionate Application
This Canada Immigration process involves permanent residence applications applied by people who don't have legal status in Canada but want to become legal citizens.
Eligibility Criterion
Applicants should meet some of the below eligibility criteria:
Should be settled in Canada.
Should have family relations with Canadian residents or permanent residents.
Employed in Canada.
Completed education in Canada
Have done some volunteer work in Canada
Proficiencies in French or English.
Should own financial savings and property in Canada.
Established social ties with communities in Canada and the community.
Temporary Foreign Worker Program
This program is for individuals who want to visit Canada for work.
Eligibility Criterion
1. The applicant must apply for a temporary work permit and must have an official work offer from the Canadian Employee
2. The employee should have obtained labour Market opinion from human resources and social development, Canada
Express Entry Program
The express entry program is the fastest in the Canadian immigration process. In this program, the immigrants are allowed to live and work as skilled workers.
This program was introduced in 2015, and it allows the IRCC to recruit and select immigrants who hold the relevant skills and qualifications under Federal Economic Immigration.
Programs
A federal skilled worker program.
Federal skilled trade program.
The Canadian experience class.
Program For Work Permits
This Program of Canada Immigration process allows the applicant to work in Canada with a time limit.
Eligibility Criterion
Applicants should commit to leaving Canada after the expiration of the work permit.
Applicants should commit to being financially dependent on themselves for their and their companion's financial needs.
Applicants should commit to obeying the laws of Canada and shouldn't prove themselves as a threat to society.
The applicant should maintain good health and have to go for medical tests whenever needed.
Applicants should not plan to work with employers having ineligible status in the list of employers who failed to comply with the conditions.
Program for Study Permits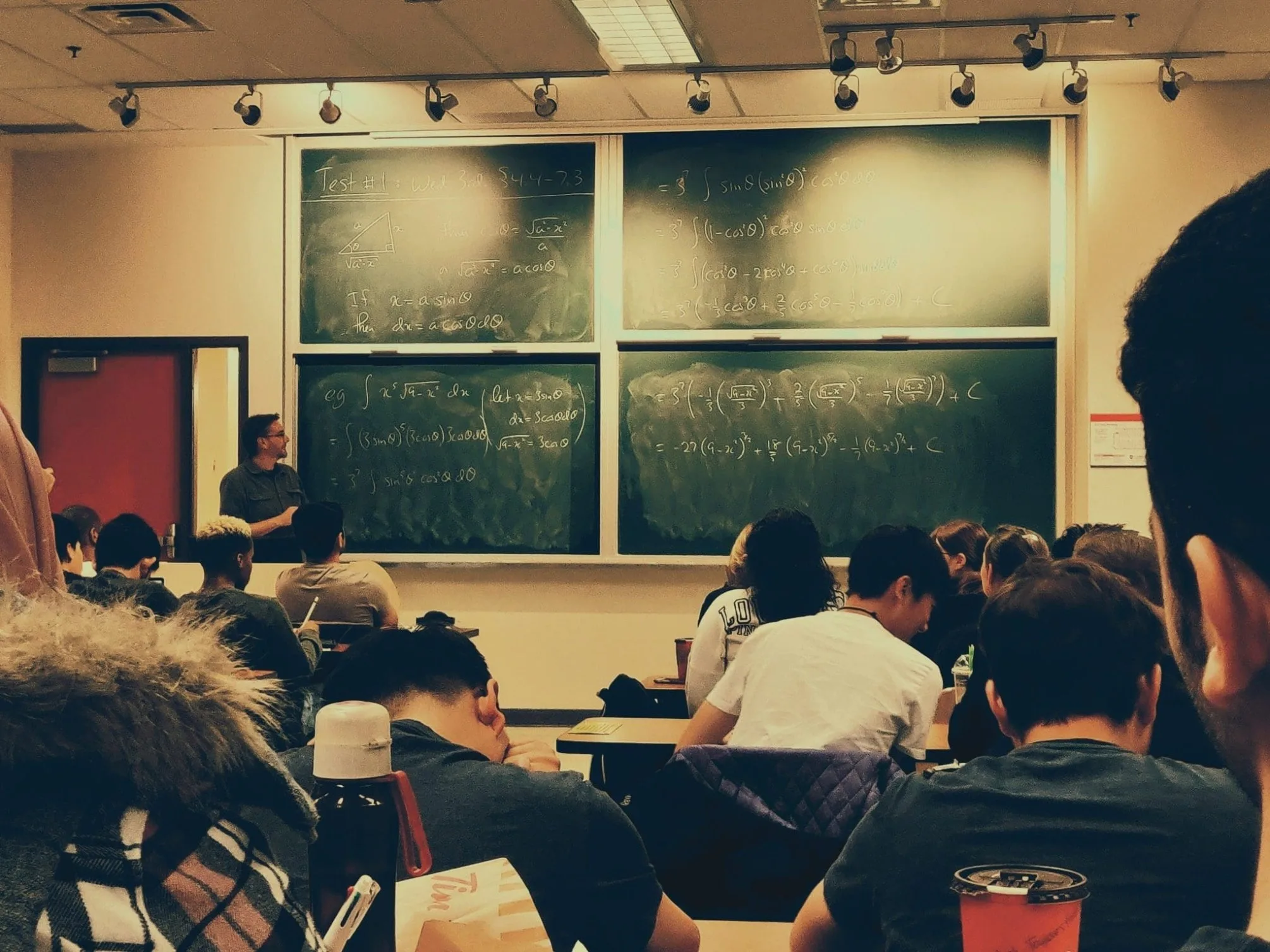 This program allows the applicants to study at approved institutions through approved scholarships with future possibilities of working after or during study years. '
Hence, this Canada Immigration process provides further options for transition to permanent residence. To know more about scholarship programs, click here.
Eligibility Criterion
Applicants must be enrolled in a designated learning institution. (DLI)
Applicants should be able to support themselves financially and should be able to pay tuition fees.
The applicant should commit to leaving Canada after the expiration of the Study permit.
Startup Visa
This Canadian immigration process is for applicants who want to start a new business in Canada and contribute to employment generation and support entrepreneurs.
Eligibility Criterion
The applicant needs vital innovation and business skills to compete in the global market.
The Applicant should have a qualifying business.
The applicant should have obtained a letter of support from a designated organization.
The applicant should meet the proficient language skill requirement.
The applicant should have achieved the minimum  Canadian benchmark in English /French.
Steps involved in the Canadian Immigration Process
Here are some of the steps involved in the Canadian Immigration process.
Come to Canada Tool
The come to Canada tool is designed for checking eligibility, and the status of the Canada Immigration process.
The tool involves a few question-and-answer sessions to let an applicant know about their eligibility, the whole migration process, the cost involved, and other related information about the Canadian immigration process
The Application process for Canada Immigration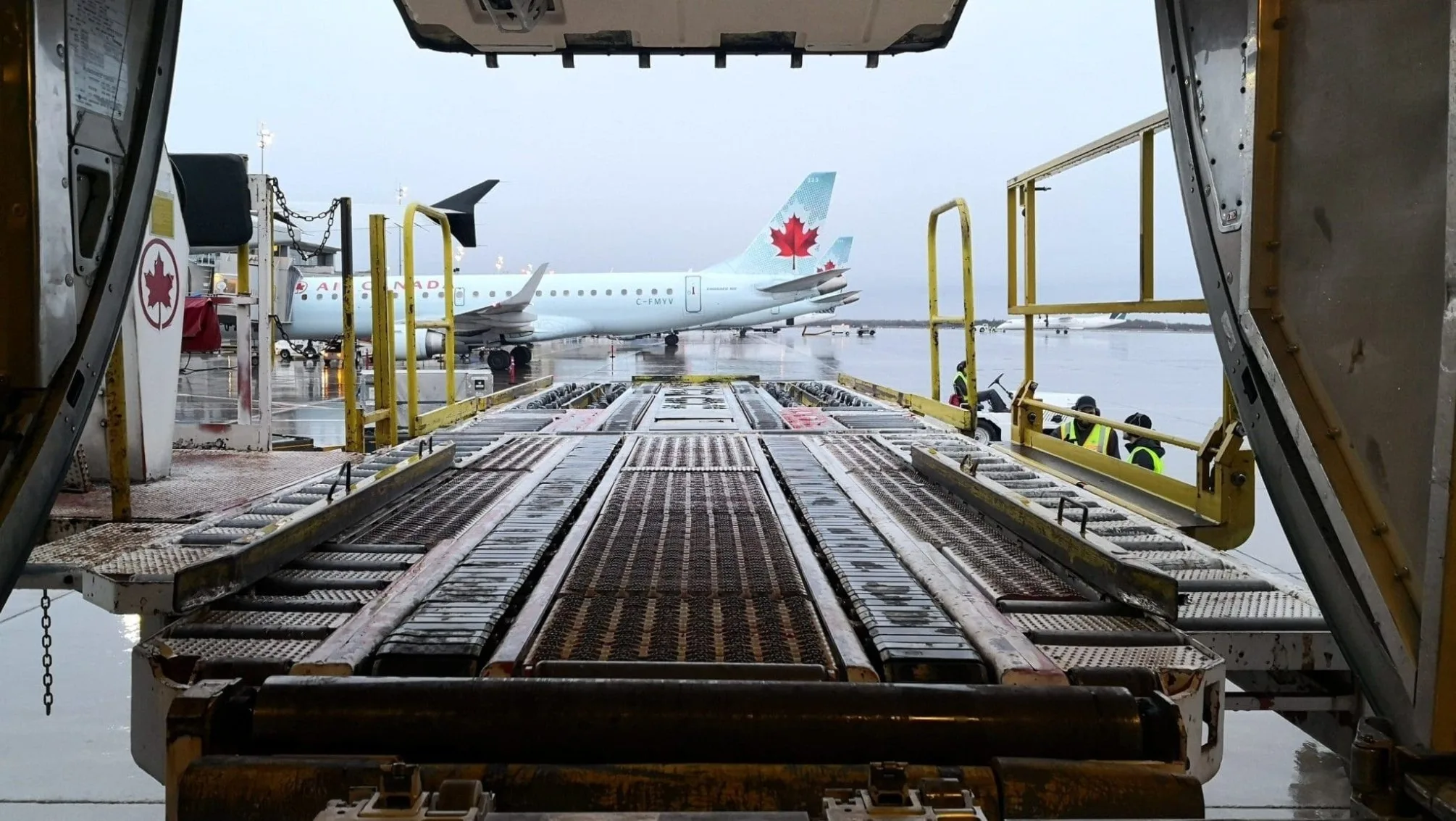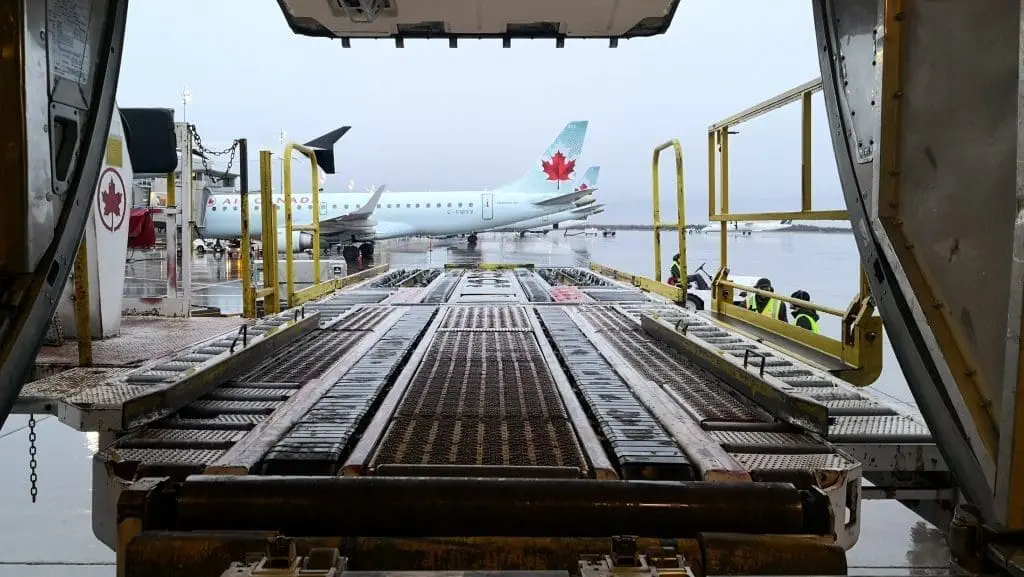 Check your eligibility from government tools.
Get done with language proficiency tests like IELTS.
Get IELTS certification submission done.
Assessment of educational records through educational credential assessment.
Obtain your application code through the national occupation classification list of Canada.
Filling out the government of Canada forms for initiation of the Canada Immigration process. The form will be computer generated in case of business class and economic class applicants for express entry an online profile of the applicant. In that case, create an express entry profile.
Arrange the documents needed for the application.
Receive an Invitation to apply by IRRC Within 60 days of receiving the ITA application for visa application. Get detailed information about the visa-obtaining process,  here.
Submit medical and PCC test reports.
Get your visa stamped.
Documents Required for Canada Immigration Process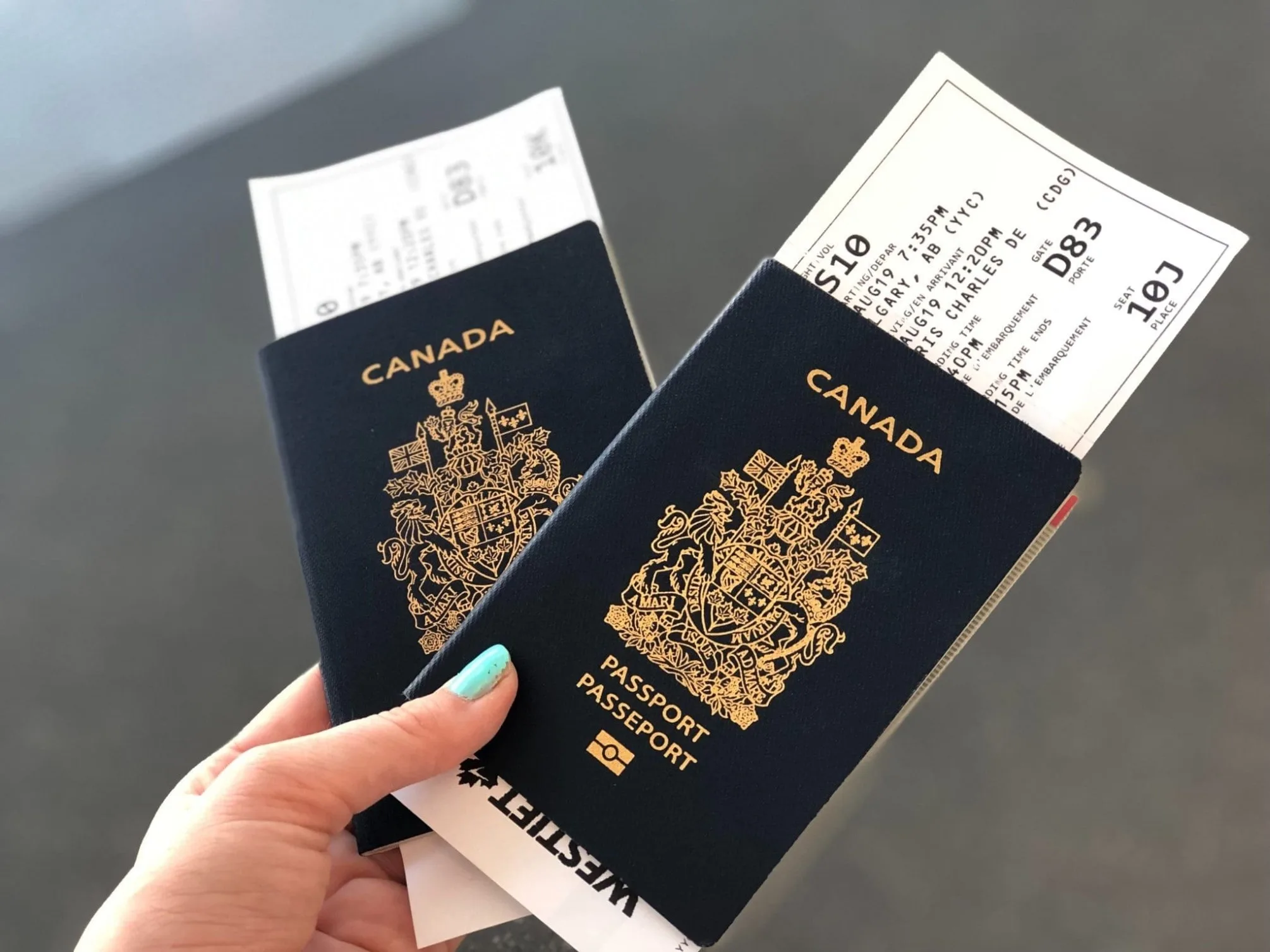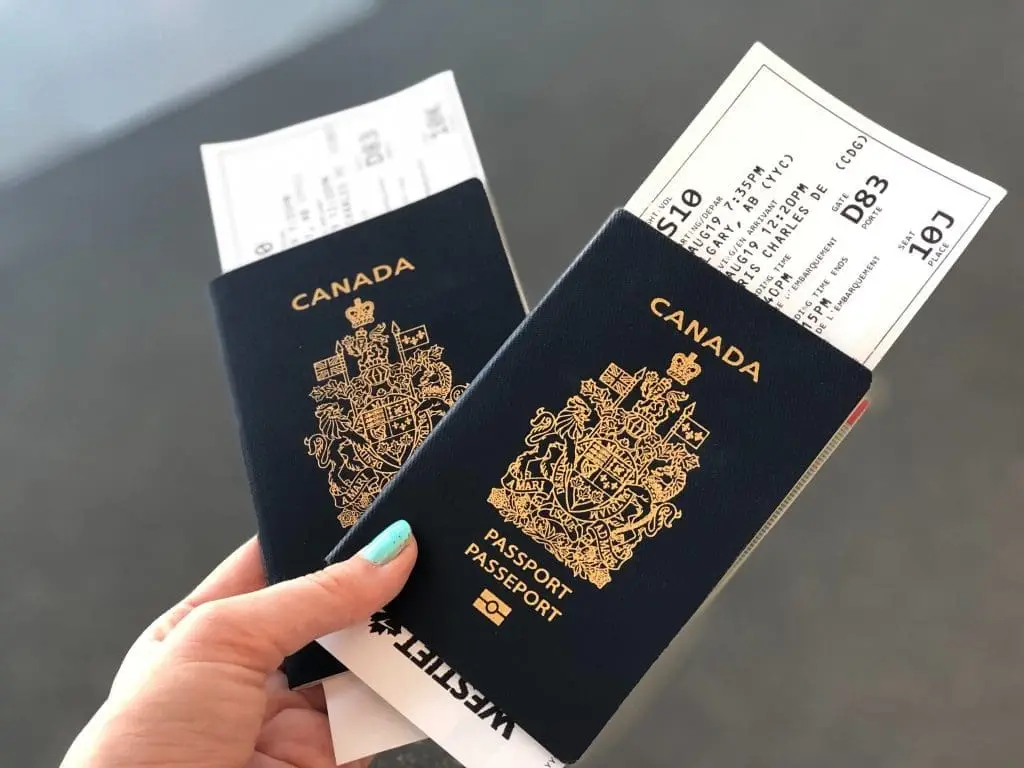 The medical certificate
Criminal Record check related documents
IELTS score
Educational qualification assessment by IRCC accredited agency
NOC
Work experience, related document
Reference letter
Birth certificate
Travel experience-related certificate
Financial history-related documents
The Canada Immigration process isn't as complicated as it seems to be. All it needs is proper guidance and the availability of adequate sources to realize your dream of residing peacefully in Canada.
As an Amazon Associate, Icy Canada earns from qualifying purchases.
[amazon_auto_links id="81298"]
The Icy Canada team strives to create content that matters. It's why our content is written by travel writers, authority experts, well-known authors, and niche experts. Our content is also periodically reviewed by expert authors for accuracy and trustworthiness.
As an Amazon Associate, Icy Canada earns from qualifying purchases. [amazon_auto_links id="81298"]