When applying for an H1B Visa, preference is given to the candidates who are skilled professionals and have shown tremendous brilliance in their field, enough to be exported to America. Here, we look at some of the best jobs that people in various professional sectors can find in the States. 
H1B Visa: Types of Jobs for Various Professionals
The Medical Sector
The H1B visa program is a boon for medical professionals due to the high pay scales and job fulfillment owing to a sterling medical infrastructure in the US. Moreover, the job benefits and security are good too. Previously, physicians used the J1 visa to practice in the US. But since a J1 visa requires a two-year foreign residency after medical training, more doctors have started availing the H1B visa benefits. Here are a few medical fields you can get into if you hold an H1B visa for the US.
General Physicians
General Physicians are in high demand in the US due to various ailments coming up every day because of their stressful lifestyles and irregular habits. It would help if you appeared for a written and oral English examination organized by the Educational Commission for Foreign Medical Graduates (ECFMG). Along with that, you need to pass all three modules of the United States Medical Licensing Examination (USMLE).
Dentists
Apart from passing the ECFMG, you need also to pursue a DDS before you can practice as a dental surgeon in the US. Dentists are the highest taxpayers in the US. Dental procedures are some of the costliest medical treatments in the US, so you stand an excellent chance to earn a decent amount of money. There are many avenues to work for, from crown and bridge to root canal procedures, dental implants, and Pedodontics. You can also work as a dental hygienist.
Paramedics
Paramedics come in handy in emergencies and accidents. They are also the first people to reach you when you call a medical helpline. Paramedics offer first aid and primary healthcare services and are indispensable entities in the US with such a high demand for medical services. You can work as a physiotherapist, emergency room attendant, and much more. A degree in any of the Paramedical disciplines in the US or any other country is required.
Surgeons and Specialists
Surgeons and doctors specializing in cardiology, neurosurgery, dermatology, trauma, and gynecology are in high demand due to the high incidence of lifestyle ailments and medical emergencies in the US. You need to hold an MD from a US-based or foreign institution and pass the ECFMG and USMLE.
5 Jobs for H1B Immigrants With a Degree in Chemistry
Chemistry majors are amongst the highest awarded H1B visa immigrants in the US. The STEM students already have an advantage over other professions coming under the specialty occupation categories. Contrary to the popular stereotype of chemistry majors ending up in dingy laboratories, many options are available. Jobs you can apply for related to your degree are:
Analytical Chemist
The study of the composition of matter and particles is a highly versatile field. Various industries employ analytical chemists for their flawless manufacturing processes with a good knowledge of component properties and weaknesses.
Healthcare Scientist, Clinical Biochemistry
This involves examining body fluids for health examinations and monitoring and diagnosing disorders like diabetes mellitus, jaundice, gout, etc. The healthcare sector has a high demand for healthcare scientists and so do various labs and diagnostic centers.
Forensic Scientist
The crime investigations require highly trained forensic scientists to analyze crime scenes with expertise in chemicals and body fluids, DNA, fingerprint analysis, and blood analysis. This is a highly lucrative field.
Pharmacologist
Pharmacology is the study of the composition and action of medicines. The health and pharmacy sector is in dire need of pharmacologists. Pharmaceutical companies offer attractive pay packages to pharmacologists.
Toxicologist
Toxicologists study the effects and impact of certain drugs, chemicals, and agents in the environment on the living cells and the human body. It is a highly research-intensive field in the wake of such a considerable magnitude of environmental exposure due to the high amount of industries mushrooming today.
Other options include:
Research scientist (physical sciences)
Chemical engineer
Environmental consultant
Science writer
5 Jobs for H1B Immigrants With a Degree in Theology
Theology has a great significance in the societal set up of the US. This is why theology graduates can find several jobs in the US when applying for an H1B visa. Most people assume that theology is all about pastors, ministers, and clergypersons in the church, but the truth is, there is much more to this field. However, it is primarily based on the study of religion and its applied aspects.
From academics to journalism, many fields require theology graduates due to their greater understanding of religion. Here are a few career options a theology major can opt for.
School Teacher
More and more parents are now opting for a religion-based education for their children. This is the reason why religious and private schools that have an affiliation with their local churches are coming up. With high pay and great prospects, opportunities are available at the primary, middle, and secondary school levels.
College Faculty
Many colleges offer courses in religious studies and theology. You can work as a professor in any US-based university and teach subjects like Religious History, Christian Education, Philosophy of Religion, etc. You can work part-time when you're new and gain experience to turn into a full-time faculty while drawing an attractive salary.
Minister
Ministers make up the maximum percentage of theology degree holders. Working in hospitals and other relief agencies worldwide, helping alleviate poverty, and malnutrition, and assisting rehabilitation in strife-torn regions will be your priority. The pay packages are the best amongst the lot, with theologists employed in megachurches earning as high as 1 million dollars per annum. This, along with housing and health benefits, is a great incentive for theology majors.
Writer/Reporter
Many theology graduates have a penchant for writing. You can work as a reporter or a column writer and also work in the TV industry. Blogging is another upcoming field you can opt for. From interviewing church officials worldwide to offering commentary on religious practices, an understanding of religion gives you an edge, and the pay package is great too.
Executive Director
If you have a knack for administration, you can work as an Executive Director for a religiously affiliated school. This is a high-paying job, and you will have to look after the institution's affairs and recruitments of teachers and other staff. It is a challenging job but worth the bargain.
H1B Visa for Advertising Professionals
The H1B visa has given wings to the dreams of many. And the specialty occupation workers look to it for entering one of the most financially viable regions globally, the United States.  Every fiscal year, many US aspirants file for a visa petition while going through a detailed headhunt for sponsors and employers responsible for giving wings to their dreams.
With all major corporations having their footing here, the avenues are lucrative, and there are many opportunities to catch hold of.
The advertising sector looks bright in the US job market, especially for the H1B visa candidates. With the social media boom and the US's sterling infrastructure and economy, huge multinational corporations have their branches here. This makes advertising an even more booming sector brimming with growth opportunities. A degree in mass media, advertising, and even business administration can help you go a long way in your career path.
Cities like Chicago with an extravagant glamour market, and of course, New York and Beverly Hills and Hollywood, makes for a stable, upcoming, promising setup for advertisement professionals. The need for advertising so many products and the intense competition in the bargain make it a gripping ride.
More and more companies are now looking for out-of-the-ordinary ad campaigns to market their products and garner maximum attention, making this a required field for ad professionals.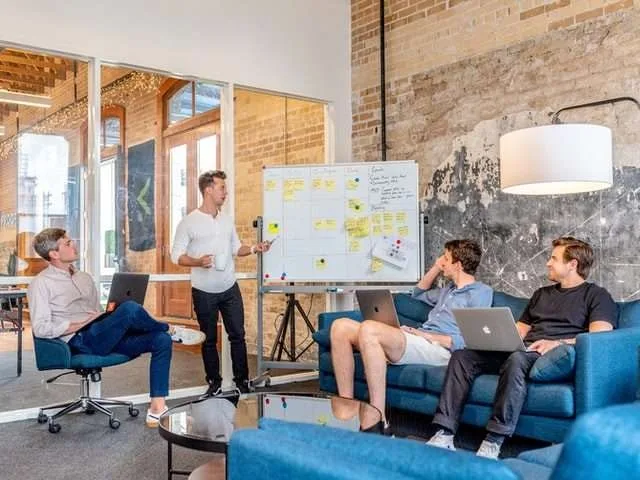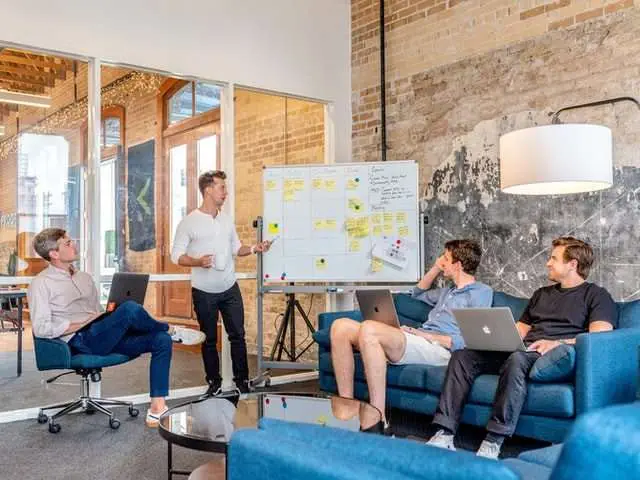 With a strong and influential hold worldwide, the fashion and media industry is constantly looking for fresh talent and innovative ideas for propagating their products. You can work in ad agencies, a promotional division of corporations, which will organize promotional campaigns to market their products.
In all, print and electronic media are all on a record high in the US markets. Tapping onto them to grow professionally in advertising will prove beneficial for advertising professionals to establish their name and identity in this country filled with people from all walks of life. The visa application process is the same as for any other occupation, and opportunities are numerous.
As an Amazon Associate, Icy Canada earns from qualifying purchases.
[amazon_auto_links id="81298"]
The Icy Canada team strives to create content that matters. It's why our content is written by travel writers, authority experts, well-known authors, and niche experts. Our content is also periodically reviewed by expert authors for accuracy and trustworthiness.
As an Amazon Associate, Icy Canada earns from qualifying purchases. [amazon_auto_links id="81298"]