What comes to mind when you hear about the city of Ottawa, Canada?
Whether ice-skating at the world's largest skating rink, walking at Major's Hill Park or shopping at the oldest Canadian Byward market. Canada's capital has a lot of fun things to offer.
Since most of its monuments or sites are nature-oriented, wherever you go, nature will follow. So it is a great way to be grateful for what nature has given us and open your heart when visiting these places.
We have a highly adventurous list of 18 fun things to do in Ottawa, Canada, for an enthralling experience that will make you mesmerized by the heavenly picturesque of Ottawa every time you hear its name.
Interested? Let's Begin
Don't just see; experience Ottawa.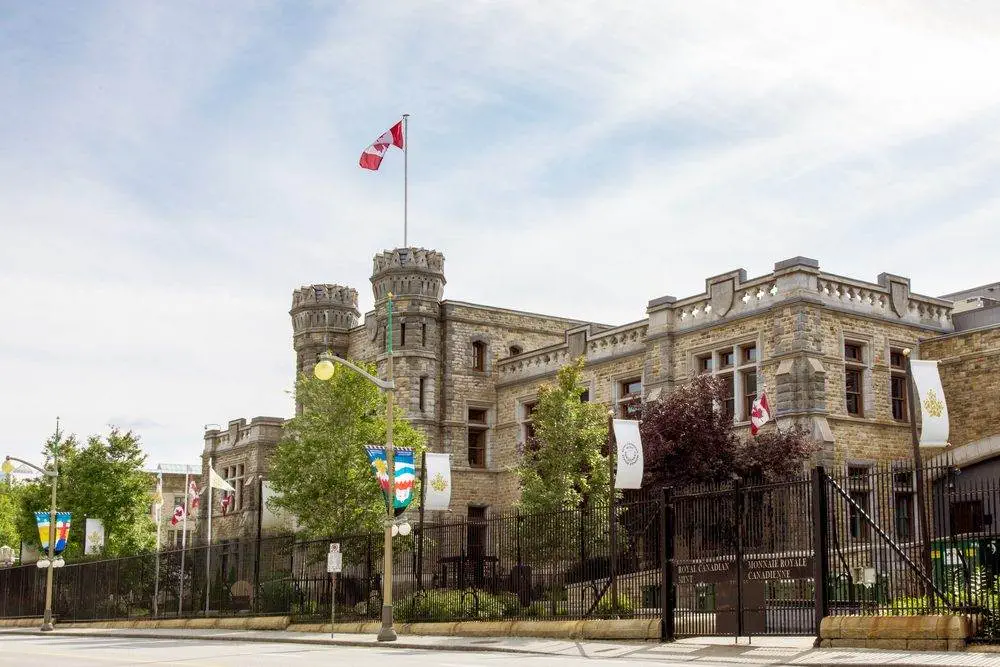 1. Photoshoot At Laval Street In Gatineau Park
The way of expression through art is undeniable when you are at Laval street in Gatineau Park.
The bedecked roof with colorful umbrellas covering your head while giving shade is seen in its vibrancy and magnificently aligned umbrellas.
What can you do here?
Who knew umbrellas could look this cool as a roo? Feel free to roam the lanes of Gatineau Park while taking pictures.
A pure blissful state to spend time with loved ones and, of course, a perfect spot for capturing Canada's heart – Ottawa. Hanging between the buildings also gives you a peek into modern art and creativity.
Moreover, it can remind you of Bellagio's art glass ceiling of Las Vegas.
2. Indulge In Relaxation at Nodirk Spa-nature
Tired of your travel? Need a massage or a facial, maybe? – I still don't want to stop exploring the. This next place is for you.
At Nordik Spa, surrounded by nature – give yourself some break and love during a hectic traveling schedule. This spa center is fully facilitated with an automatic door, an outdoor sauna bat, and a priceless view of the Ottawa river and its pools.
The scenic beauty of Nordik-spa might make you believe you are in a movie.
What can you do here?
While you relax, you will be mentally at peace with an eye-soothing nature view.
An absolute way to spend time with yourself away from worries. Most importantly, don't forget to "forget everything" here and only think about peace and serenity while indulging in the latest spa technologies.
You will find a variety of relaxation methods like a hot tub, cold pool, and other relaxation areas according to our needs. Since it is near Gatineau park, it will save you some time if you visit Gatineau park first.
3. Shopping at Byward Market
Vacating in Canada's capital without shopping sounds incomplete, especially in Canada's oldest crowd's best market. Established in 1826, it still hinges on Canadian history and is an easy way to familiarize yourself with Ottawa culture.
Byward Market is considered older than the town itself. You can shop for fresh fruits and groceries. This is one of the most happening tourist destinations covered with shops, restaurants, stores, flower shops, cafes, and even boutiques.
What can you do here?
If you visit Ottawa, make sure you explore this Byward market area.
Most people shop here due to its prestigious and high-quality goods.
Here you can enjoy a good hearty walk while buying gifts for your loved ones as souvenirs. You won't get bored while shopping at the oldest and liveliest Ottawa, Canada market that sells almost everything and provides fresh, high-quality fruits and vegetables.
4. Face Your Fears At Haunted Walk Of Ottawa
Can't stop browsing Netflix horror movies? Try it for real this time; explore Canada's mysterious and spookiest past. Catch sight of Ottawa's haunted locations with an educating guide.
If you want goosebumps, and a spine-chilling experience all at once, book yourself and unravel the bizarre stories of Ottwas's sites,s such as Fairmont Chateau Laurier and Rideau Canal.
What can you do here?
Experience the indescribable nerve-chilling like never before.
It will send you to your favorite horror movie scenes where there is darkness with a little light from the lantern you carry around.
With a lantern in hand- kick off your journey and return. Imagine learning Ottawa's history through a fun activity that will get on your nerve about the haunted stories of the UNESCO world heritage site – Rideau Canal.
5. Soothe The Soul At Hog's Back Fall
What would it feel like to be in nature's lap? You can imagine the waterfall showering on you – is what this urban waterfall says.
Relish and surrender yourself to the breeze and splashes of cold water. A scenic site that provides educational information about Canada's heritage.
What can you do here?
Being an artificial waterfall, it's a whole area where you can picnic, walk on the sidewalks or pathways, bask in the sun, have lunch on picnic tables, and enjoy fun things.
An ideal place for hiking as it has hiking trails. Situated around the Rideau canal outside downtown Ottawa, you can come here after ending your tour at Rideau Canal.
6. Say Hello To Greenery At Dominion Arboretum
Dominion Arboretum is next to our fun things to do on the Ottawa list. Situated along with Rideau Canal, you will find numerous plants, trees, and shrubs.
Dominion arboretum comes under the central experimental agriculture farm in Ottawa, Canada. It examined the hardiness of flora (plants) under climatic conditions in Ottawa, Canada.
What can you do here?
With so many plants, tree,s and shrubs in one place are majestic, and it also gives a view of the Rideau Canal which adds to the charm.
7. Look Around At Parliament Hill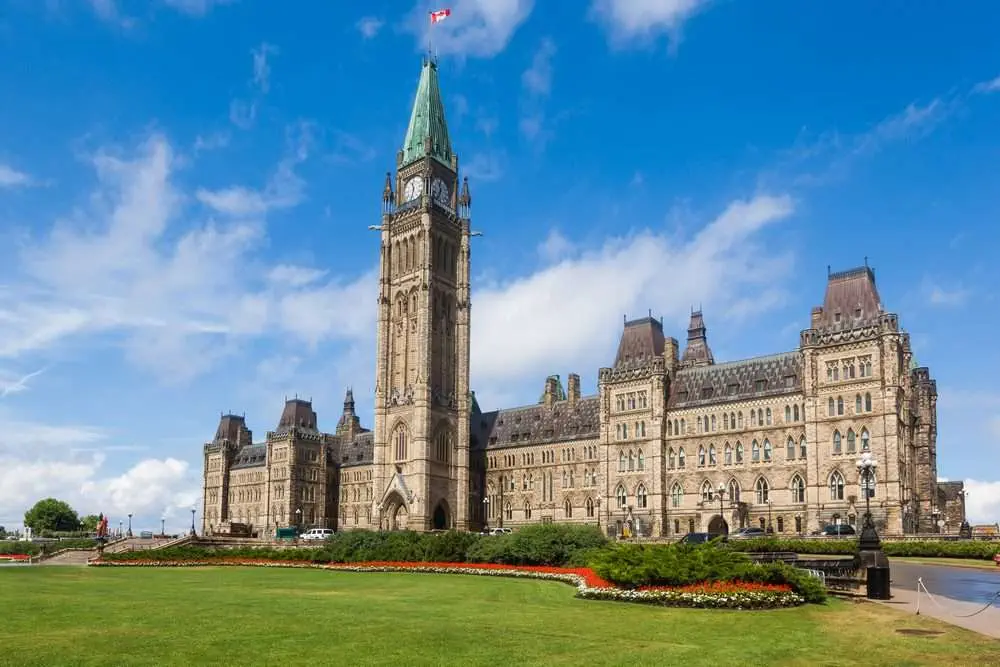 The beauty of Parliament Hill lies in its build – neo-gothic structure. Parliament Hill, as the name suggests, is built on a hill.
The Parliament Hill building had been burnt, and the only thing still today is its library; other facilities had to be constructed again.
What can you do here?
It's open for the public to enjoy and tour the building, where you can walk around and enjoy the building structure with a hill view. Near the library, there is the Ottawa river.
Apart from the library, the guard-changing event shouldn't be missed. Open for all; one can participate in the celebrations held in the garden, like Christmas celebrations and other celebrations that will surely enlighten your mood.
You can go to the nearby museums too. Food museum to learn more about Canada agriculture evolution. Space museum to learn about the contributions of Canada to the international space station, the technology museum to see the past and future of Canada science and development, Canada aviation, And Canada's cold war museum to see the incredible Ottawa art gallery in the Canadian history hall.
8. Get A Glimpse Of Canadian Art At The National Gallery Of Canada
Have a knack for art? Whether it's indigenous, contemporary, or modern. The national gallery of Canada is one of the reasons you need to visit the Ottawa, Canad, art gallery.
A great place to see art collections of Canadian art with European and American works or other nations' artworks. Artworks also showcase scripture, Canadian art, canvas, pictures, and drawings.
What can you do here?
Founded in 1880, it is situated in downtown Ottawa. The building is constructed with glass, and exhibitions take place in the gallery, where you can enjoy these artworks in Ottawa.
And don't miss the giant spider structure at the front designed so beautifully that it looks like a bigger version of the real spider.
9. Experience Peace – Notre Dame Cathedral Basilica
Do you want to seek blessings before kickstarting the trip or end the journey on a good note? Whatever your reason, you will be amazed by the atmosphere and gothic architecture of the church.
To see the divine beauty of one of the oldest churches, you must visit the National Gallery of Canada.
What can you do here?
Your eyes might not capture all at once, so you need to give time and observe the positivity that this structure and aura emits. A perfect heritage site to learn about the bygone era and its construction styles, such as neo-gothic or neo-classic.
10. Learn About Canada's Military History at – Canadian War Museum
Intrigued about Canada's military history? Ottawa museums are a great go.
The Canadian war museum is the answer! Known for its surreal architecture, this Canadian national museum is dedicated to all who have served in the military.
What can you do here?
Exhibits and shows have been organized to learn about Canadian military history in the Canadian museum. This educational exhibition will help you better understand Ottawa, Canada, and what people who served experienced through wars.
The Canadian museum is not limited to only exhibitions but successfully preserves artifacts, specimens, and artifacts.
11. Ride A Boat Or skate On Ice At Rideau Canal: Ottawa river
Rideau Canal is one of Canada's most famous visited sites and is renowned among tourists. The Rideau canal is a waterway connecting many other tourist sites,s such as Kingston lake Ontario.
The Ottawa river has roots back to when it was used as a defense mechanism.
What can you do here?
What you will see here depends on which season you would get there. Walking and riding can all be done in the summers, and for skating, you can give it a go during winter.
The canal is the most common recreational attraction among tourists and locals. Take polaroids and capture a memory to put in your travel journal.
One of the best fun things you can do in Ottawa. Here you can ride boats or roam around to explore the serene beauty. It is a top-notch place to start your Ottawa trip cause every other thing you need to visit is all around.
After the Rideau canals, you can also explore Bytown, located near the Rideau Canal, which also tells the past of the Rideau River.
12. Hike at Major's Hill Park
Walking never goes out of style, plus if you want to take steps after having lunch, or if you are near Byward Market, consider going to Major's Hill Park events like Canada's day are also celebrated here.
Moreover, it's almost like Hogs Back Fall without water, as you can walk, hike, enjoy a day off, and come to the picnic with kids. Let them read and learn the Canadian culture through information installed in the park.
What can you do here?
Watch a wide variety of breathtaking flowers, and sit in nature's lap. Soothe your eyes with greenery and dashes of vibrancy all around. It earned a spot in our fun things to do on the Ottawa list.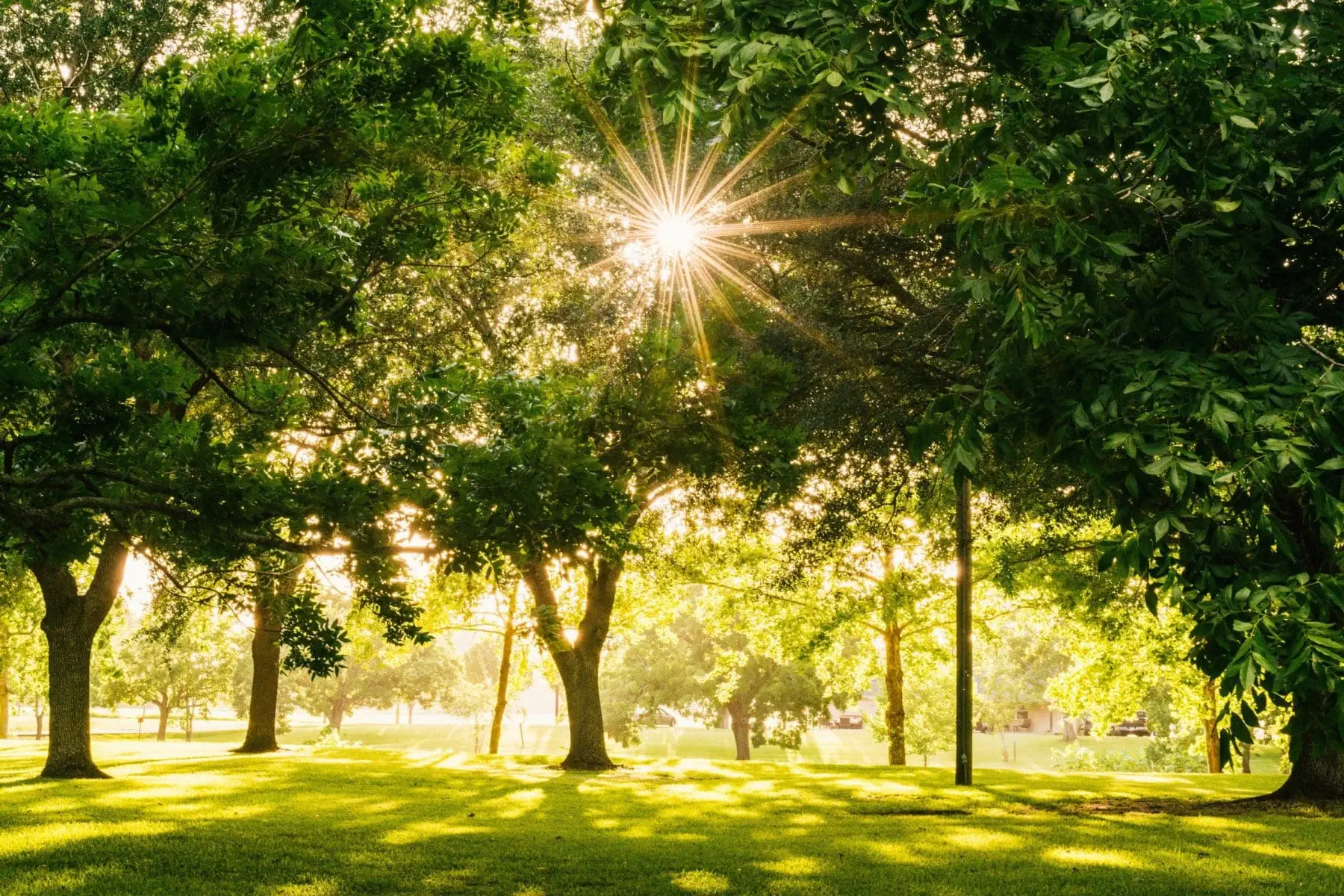 13.  Dine At Fairmont Chateau Laurier
Fairmont Chateau Laurier speaks luxury – a gothic revival building built in 1912; it will remind you of some historical moments.
Here you can stay for your trip or visit the hotel for lunch, dinner, breakfast, or brunch. This building is known for its historic architectural design and is a must-see place in Ottawa.
What can you do here?
Get the fine dining experience for upscale lunch or dinner, sipping afternoon tea, or taking a little break.
14. Tavern On The Hill Or Tavern On The Falls
Need a break? These cool places are where you can sit back and enjoy the view of the Ottawa river and grab a bite to enjoy food and drinks with the outstanding view.
If you are at the tavern on the falls, grab the flavors of Ottawa, Canada, with gourmet hot dogs and sip drinks or tea if you like while enjoying the water view.
It's a win-win, you know?
What can you do here?
Maple syrup from Canada! You can have chewy maple taffy here, which is what the place is famous for. What can be better than this?
Try this taffy made from syrup and take some for kids; they will love it. Also, try street food here.
15. Royal Canadian Mint – fun things to do in Ottawa
Fascinated about where medallions and coins come from?
Then you got to go to the Royal Canadian Mint building; this building has a grandeur appearance and produces badges of grandeur, coins, and medals that are too handcrafted; can you believe it?
What can you do here?
It is also responsible for producing commemorative collector items. The guide is available to ensure that you know how coins came into being in the Canadian royal mint, and we are already excited, are you?
16. Riding A Bicycle Might Not Be A Bad Idea
Another thing you can do is ride a bike! Visiting Ottawa to ride a bike may sound boring, but it's quite the opposite; it's very soul-nourishing, and this bike tour covers all the main sights of Ottawa that should be visited; plus, it's a very bike-friendly city.
A refreshing way to know more about the country you are visiting. Vacation in Ottawa means doing all the fun things you can think of.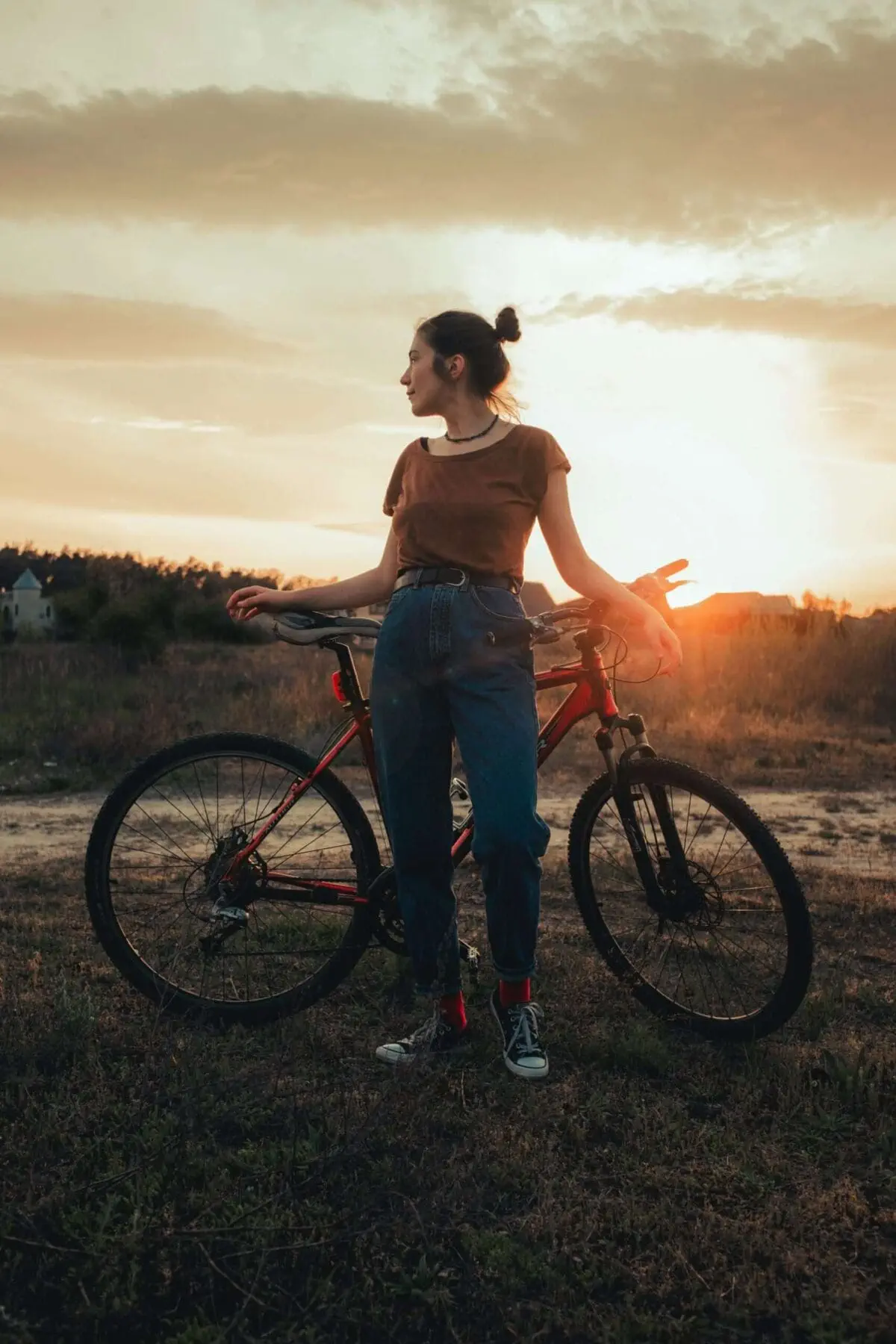 17. Canadian Museum Of Nature
Does studying dinosaurs, fossils, and ancient discoveries excites you, then this place is for you. If you are at Parliament Hill, you will reach the Canadian Museum of Nature in no time.
This one will have your heart full of fun facts and mind-boggling concepts, and an excellent option for fun things to do in Ottawa. You will love to enjoy free activities that are just as good as the paid ones and fun things to do in Ottawa.
What can you do here?
At the Canadian museum of nature, you will learn about Canada's wild animals and species in an interactive exhibit like an owl- Rendez-Vous, where you see a real owl and other live species that follow, and you will learn a lot.
18. Winterlude: It's A Fairytale Come True!
Festivities are the beginning of happiness and joy. Hence, if you are considering attending the festival in Ottawa, you are this close to experiencing great delight and getting most of the fun things to do in Ottawa.
Canada is famous for its pompous and heartfelt festive celebrations, which this country celebrates with happiness and peace.
Canada is the happiest and most peaceful country, and festive is a great way to experience it. Winterlude is an annually celebrated festival in Ottawa, Canada, during the first three weeks of February.
What can you do here?
At Winterlude festivals, many activities give you a wonderful chance to interact with nature and embrace the season and snowy atmosphere, more like welcoming the season with zeal and compassion.
Participate in skating activities at the Rideau Canal and other fun things in Ottawa. Besides Winterlude, you can also attend the Canada Day celebrations festival that will mark your soul with pride and triumph. Most importantly,y it is free of cost. The only thing you have to pay to enjoy is your time. Then, what are you waiting for?
Closing Thoughts
Whether you are staying in Canada for 2 days, 15 days, or for an m, make sure you cross something off the fun things to do in Ottawa city list to get into Ottawa city, and its heritage, culture, and happiness this country offers.
For the love of finding fun things to do – Ottawa is indescribable, so if you want to be there at the best time, you can try these most chill places in Ottawa.
You won't regret going to Ottawa; plan today.