Looking for the best Canmore restaurants or unsure where to eat in Canmore? This article will discuss where we hang out in the charming mountain village.
Canmore is undoubtedly better than other mountain communities in that it can offer tourists a wide variety of dining options.
In Canmore, there are many different restaurants, great food options, and price ranges. After a long day of exploring the untamed Canadian Rockies, these Canmore eateries are the ideal location to refuel.
There are certain traditional favorites to sample while traveling, even if it may be difficult to categorize these foods as "local Canadian Rockies food" or particularly Canadian. Make sure to order if you see these on the menu of any Canmore eateries you visit.
Best restaurants in Canmore
1. Crazyweed Bistro
Address: 1600 Railway Ave, Canmore AB T1W 1P6
Crazyweed is one of the best restaurants in Canmore; Crazyweed has been popular since it opened its doors. This popular dining establishment in Canmore, opened by Jan and Richard Hrabec in 1997, is recognized for its varied approach to cuisine, wine, and ambiance.
Crazyweed uses regional ingredients in its dishes. The cuisine is vegetarian-friendly and offers dairy- and gluten-free alternatives.
Large windows, mountain vistas, and an open kitchen with a wood-burning oven are all Crazyweed's modern decor features. The restaurant has a cozy patio and plenty of parking. Crazyweed was rated 10 out of 10 by CBC culinary critic John Gilchrist and was highlighted on the Food Network's You Gotta Eat Here.
You'll find poke bowls, gnocchi, Thai grilled chicken, labneh, chorizo con queso, Alberta steaks, pickle-marinated fried chicken, and pan-seared arctic char on the menu.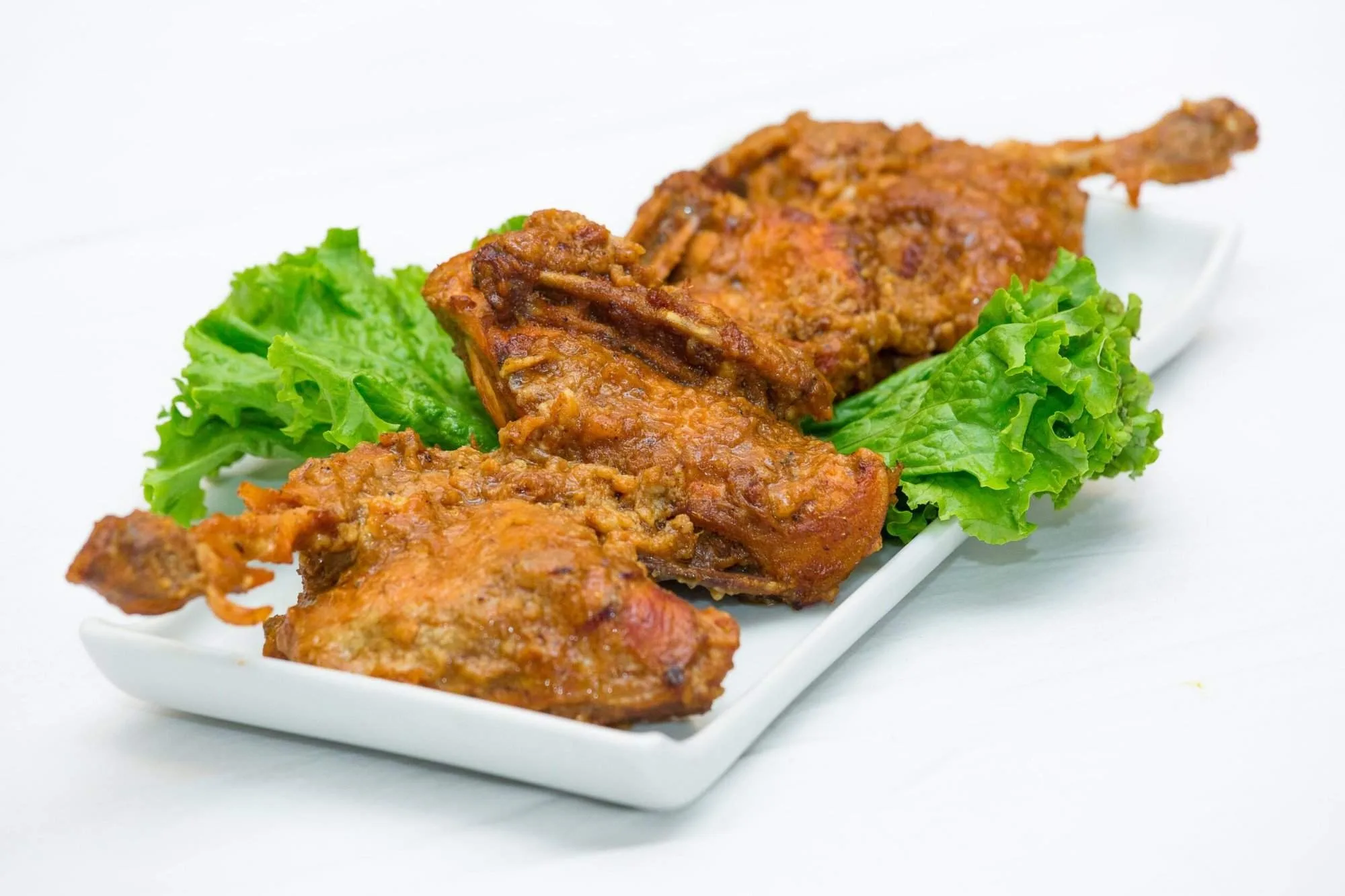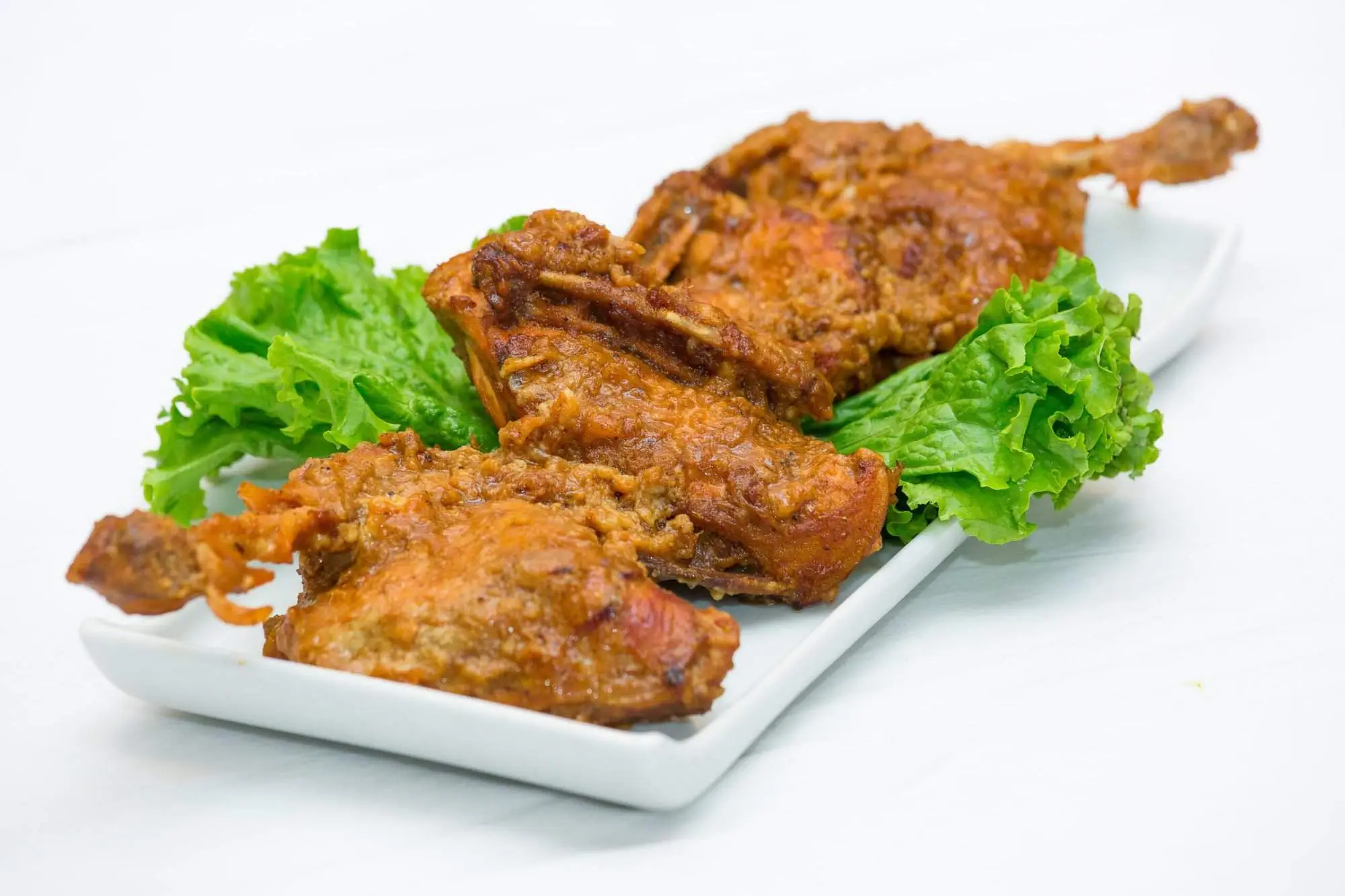 2. The Sensory
Address: 101 300 Old Canmore Rd, Canmore AB T1W 2X2
Look no further than The Sensory for one of the best restaurants in Canmore for excellent dining. Excellent for romance nights or group outings, The Sensory was named one of Canada's Best New Restaurants on the shortlist.
This is the right place for you if you want a peaceful dinner. Their menu, which includes main dishes like elk Osso Bucco and beef ribeye, is mountain-inspired. The Sensory offers a decent wine selection, including wine flights and creative cocktails.
Visit them in the restaurant for fresh regional fare and outstanding service while taking in the breathtaking mountain scenery from every table. Additionally, sample their traditional and specialty cocktails at the lounge.
3. ANGKOR
Address: Unit 103 1430 2 Avenue, CANMORE ALBERTA T1W 1M9
ANGKOR, which debuted in November 2020, has displayed its interpretation of modern Canadian food. Their space offers a welcoming yet elegant ambiance that creates an unforgettable experience for each visitor.
Chef Danny Beaulieu takes pride in paying homage to the diversity of the Canadian terroir in each dish while working with a passionate staff.
Finding a place to host a special occasion can't be hard. You can't go wrong at ANGKOR if you want a formal sit-down dinner or a casual cocktail.
ANGKOR consistently offers a good meal presentation, a stylish and welcoming dining room, and a menu made using regional products. Although their menu is always changing, we strongly suggest tasting the appetizer of Dry Aged Duck breast and beets.
4. Wood restaurant
Address: 838 Main St, Canmore AB T1W 2B7
The Wood is included on this list of best restaurants in Canmore dining due to its relaxed ambiance, straightforward menu, and top-notch terrace.
The Wood Patio is the ideal place to spend a sunny day in Canmore. It's one of the top restaurants in Downtown Canmore, and it's exactly at the intersection of 8th Street and 8th Avenue, so the views don't get much better than this.
After a hike or mountain bike ride at Grassi Lakes, it's a great spot to go for a drink with friends. Korean Fried Chicken Sandwich and Crispy Yam Fries are two of their top sellers.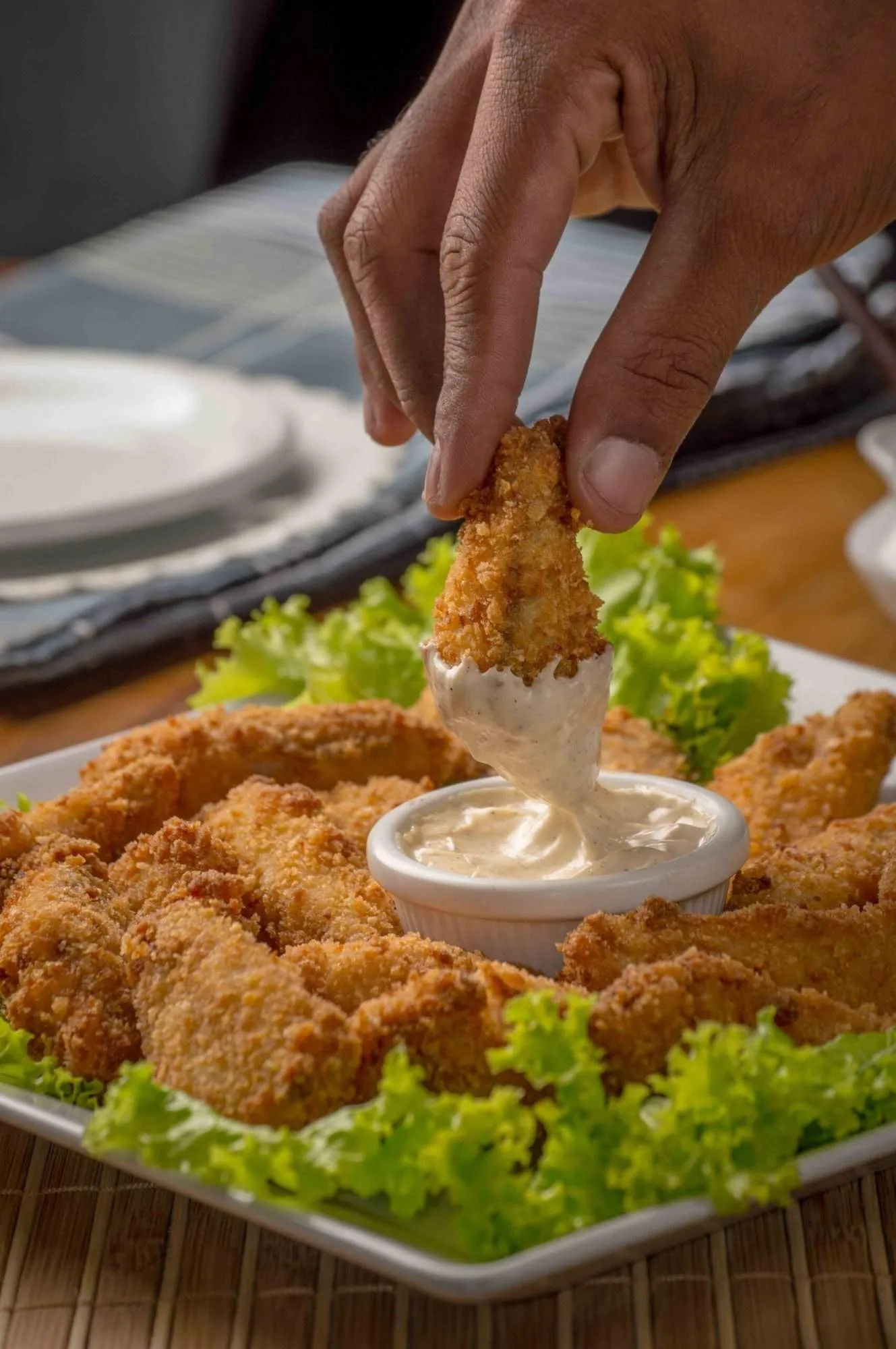 5. Sauvage restaurant
Address: 633 10 St, Canmore AB T1W 2A2
Formerly known as "Tapas Restaurant," they changed their name to Sauvage to infuse the Canmore restaurant scene with a sense of community, a charming personality, and an intriguing variety of tapas.
You will discover a charming character home on a quiet side street tucked away from the bustling center of town. You may smell their freshly baked bread baking or the pleasant scent of the garden surrounding you, just two of the sensual delights awaiting you.
Sauvage is the most romantic restaurant in Canmore, if not all of Alberta. Near the Paint Box Lodge in the heart of downtown Canmore, you'll find Sauvage.
Most people know Sauvage for its Chefs' Tasting Menu. Diners can splurge on a seven-course lunch for $90. It makes for a beautiful evening out and is the place to go if you're celebrating your honeymoon in the Rockies. Pair it with a nice bottle of wine. This is considered one of the best restaurants in Canmore.
6. 4296
Address: 626 8 St, Canmore AB T1W 2B5
Next on the list of best restaurants in Canmore is the 4296. 4296 is Chef Blake Flann's first self-created restaurant, tucked away in an alley just off Main Street in the center of downtown Canmore. This hidden eatery is close to grizzly paw pub and Where the Buffalo Roam.
Pop culture-inspired cuisine that draws inspiration from the constantly evolving global food scene is served at 4296, an upscale restaurant and bar focused on cocktails. The restaurant's food is not only Instagram-worthy, but they also have plates of various sizes to suit your needs.
The Vietnamese TarTar, Waygu Flank, and Beef Yakitori are a few of my favorites. After dinner, hang around a bit longer to locate Bar Deja Vu, a speakeasy whose entrance is concealed behind a decoy-mirrored door in the back of 4296.
7. Mumbai Local Modern Indian Cuisine
Address: 837 Main Street 101, Canmore Canadian Rockies T1W 2B3
A brand-new Indian eatery called Mumbai Local is located on Main Street. Mumbai, popular as "The City of Dreams," is now the center of the Bollywood film industry and India's financial hub.
Mumbai Local in Canmore is unique because its excellent chef has developed a menu showcasing authentic ingredients representing all Indian religions. Mumbai Local supports Alberta farmers with the freshest available produce.
Who doesn't love some savory and spicy food, menu items here are as follows, tandoori chicken naan, burger, biryanis, missal pav, gol gappas, etc. You can also opt for vegetarian food here, which is super delicious.
The staff is wonderful, extremely knowledgeable, and thrilled to introduce contemporary Indian cuisine to our tiny mountain hamlet. Enjoy your favorite umami, sweet, spicy, sour, pungent, savory flavors.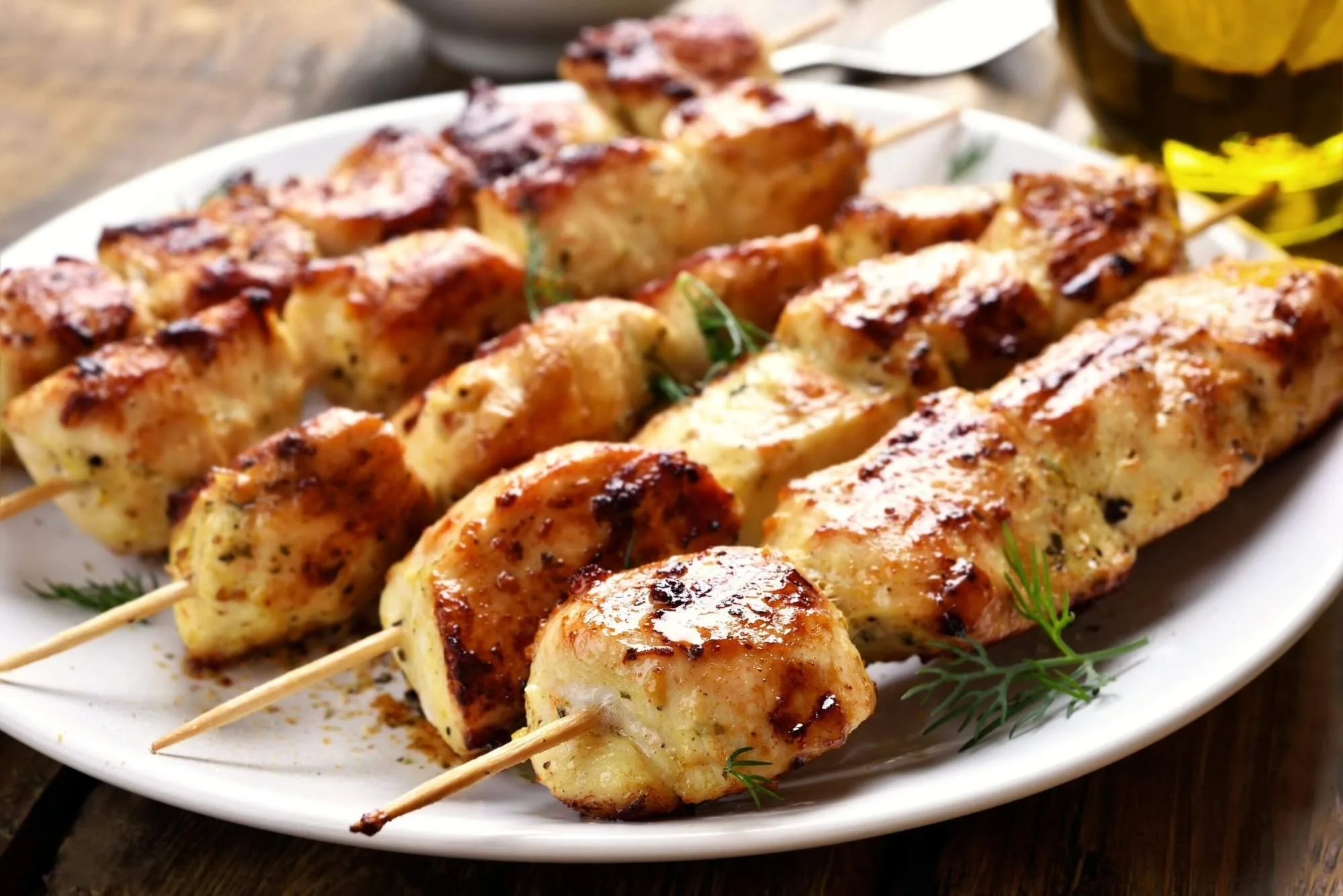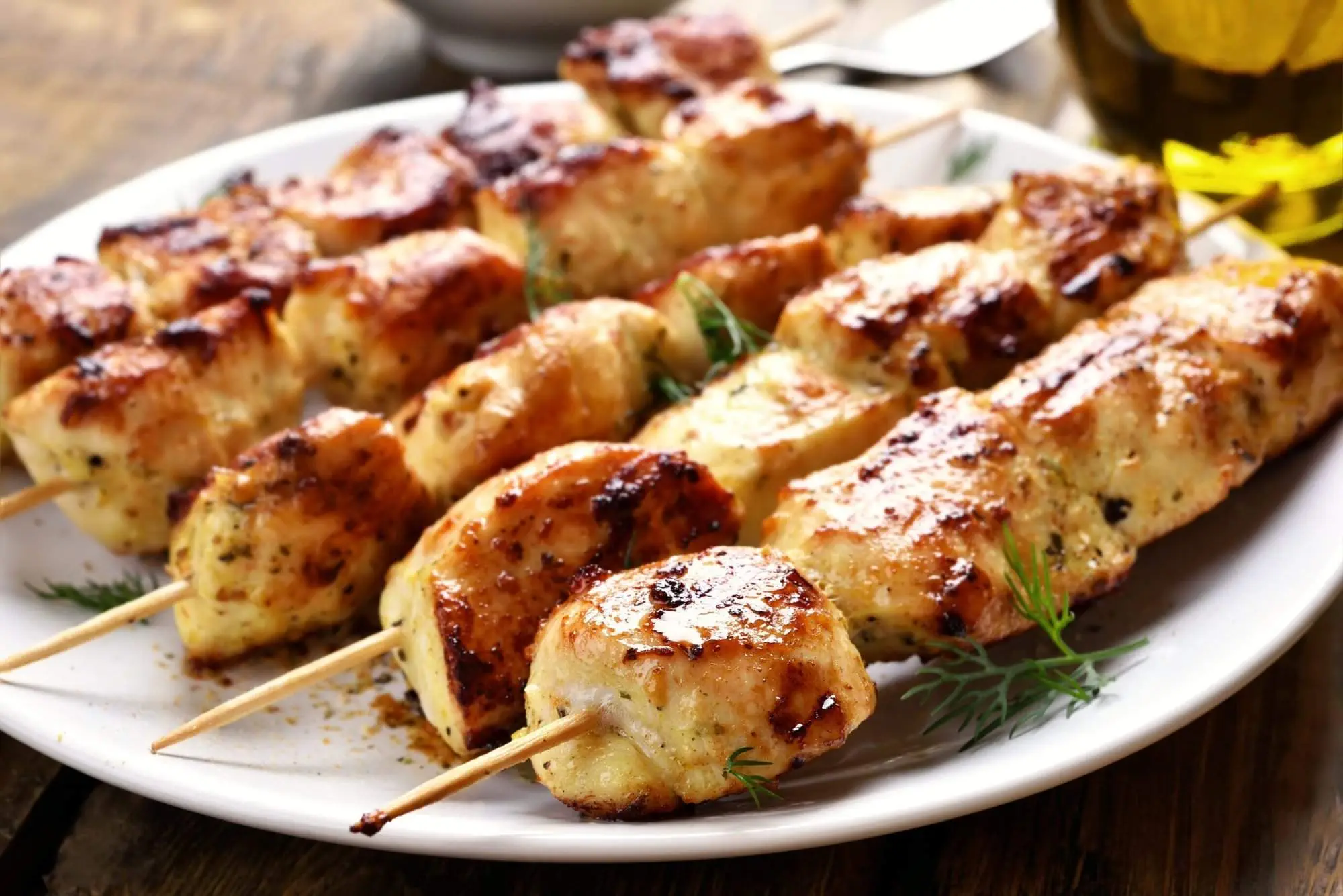 8. Gaucho
Address: 629 Main St, Canmore AB T1W 2B1
In the churrascaria, also known as the home of barbeque, see ancient Brazilian customs brought to life in a unique setting brimming with South American culture. This is a beautiful restaurant which is a local's favorite restaurant.
While traditionally attired servers give a fantastic selection of expertly roasted meats, take in the rich sights and sounds that echo their unique history and dedication to exceptional taste.  The Dinner Rodizio, which costs $60, is the most often ordered item here. This is your introduction to Brazilian barbecue.
Large Gaucho-style skewers with a tender assortment of cuts like Picanha, Garlic Top Sirloin, Parmigiano Beef, Beef Ribs, Rosemary Pork, Honey Mustard Lamb, and Barbecue Pineapple & Po de Queijo will be brought around by barbecue chefs.
These ideal settings in Calgary and Canmore, Alberta, are the ideal places to celebrate any occasion and rightly take place on the list of best restaurants in Canmore.
9. Rustica Steakhouse
Address: 2000 Silvertip Trail, Canmore AB T1W 3J4
One of the best restaurants in Canmore for a mouthwatering, well-prepared, 100 percent contemporary Canadian cuisine prime steak is Silvertop Golf Resort. Their new 1500-degree broiler finishes all of our steaks after they have been cooked with our in-house steak seasoning.
CAS you can see, this steakhouse offers a beautiful setting. Customers feel at ease and enjoy themselves in this establishment because of the cozy atmosphere.
There are rumors of good prices here. This fine dining establishment offers more than just beef, including freshly shucked oysters, braised lamb shank, creamy truffle and vegetable risotto, and seared Pacific salmon.
Wine Spectator's Award of Excellence for 2009, 2010, 2011, and 2012 was given to our wine list.  Enjoy a memorable eating experience with them.
10. Kain Tayo
Address: 725 9th Street, Canmore AB T1w3l8 T1w3l8
Kain Tayo, which is Tagalog for "Let's Eat!" And that's what you should do in the newest restaurant in Canmore. Innovative street food from throughout the world. With a laid-back atmosphere, Kain Tayo serves worldwide comfort food, specialty drinks, and regional craft beer.
It's one of Canmore's most distinctive eateries and produces vivid and inspiring dishes. They offer a unique Sunday brunch and are open for lunch and dinner.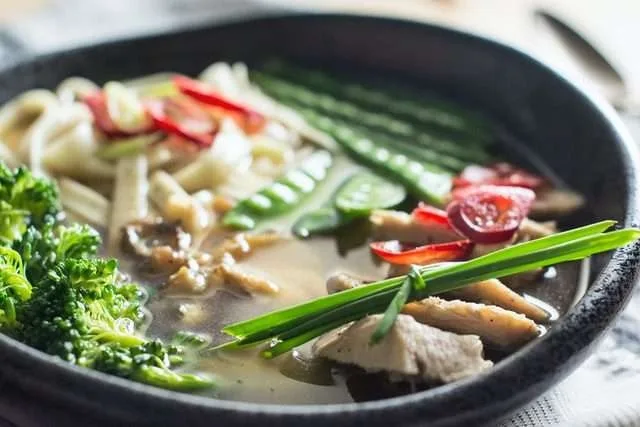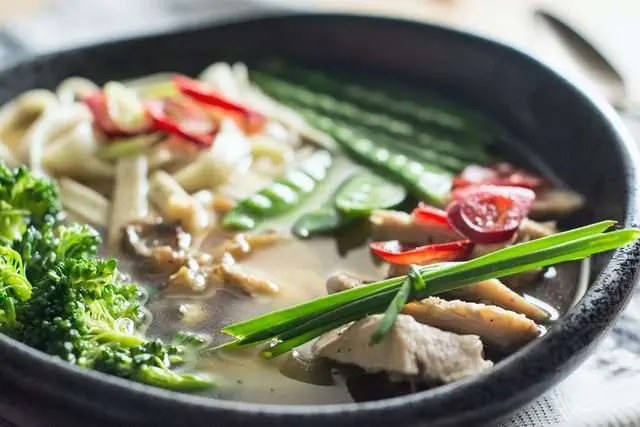 11. Where the Buffalo Roam Saloon
Address: 626 Main St. (8th), Canmore AB T1W 2B5
One of the best restaurants in Canmore, Alberta, is situated on the charming and bustling Main Street.
Enjoy the finest Canadian Craft Beer, Canadian Craft Wines, or one of their Craft Cocktails made with excellent, uncommon local spirits. Enjoy the fantastic music, breathtaking mountain vistas, and warm service. All of this is served with Canadian cuisine with a global influence in a laid-back setting.
Many note that the waitstaff serves delicious calamari, chicken schnitzels, and duck confit. You can sample delicious crème brûlée, waffles, and French toast at this eatery.
Choose from the delectable wine, artisan beer, or scotch served here. This restaurant is well-known for its excellent tea and espresso.
Local farms and producers are the focus of the menu at this eatery, which is situated on Canmore's busy Main Street. Gnocchi, short ribs, calamari, roasted vegetables, duck wings, and hamburgers should all be expected. The Saloon also offers some delectable contemporary bar snacks.
This location claims to have reasonable prices. Here, guests can unwind in the delightful ambiance and stunning decor.
12. Market Bistro
Address: 102-75 Dyrgas Gate, Three Sisters Mountain Village, Canmore AB T1W 0A6
The list of the best restaurants in Canmore continues with Market Bistro. Their spacious café, tucked away in the Three Sisters neighborhood, features huge windows, an open kitchen, a peaceful and sunny patio, and a happy environment.
The restaurant was designed by its French and Quebecian founders after well-known eateries in France.
Food is hearty, straightforward, flavorful, lovingly made, and always delectable. Check out the wine list, which is among the most extensive and reasonably priced in Canmore, to pair with your dinner, or discovers a new favorite on our seasonal cocktail menu!
They provide a variety of classic French and Italian cuisine on their menu. Casual fare, including Duck Confit, Risotto Funghi, Mushroom Pappardelle, and a selection of flatbreads, are available on the menu.
13. Tavern 1883
Address: 709 9 St, Canmore AB T1W 2V7
"Best Burger in the Bow Valley" poll results in 7 years running! In the charming Rocky Mountain town of Canmore, Alberta, there is a family-friendly restaurant and tavern called Tavern 1883.
The Tavern is a cozy, friendly space with delectable seasonal food and a wide range of craft beers, wines, and cocktails. Its beautiful terrace overlooks a nice park and is conveniently located there! In the evenings, live music is available.
Visitors to this bar can savor the welcoming ambiance and chic furnishings. The friendly employees and competent service at this establishment help visitors unwind. The comments of tourists indicate that pricing is reasonable.
Tavern 1883 serves excellent duck confit, steak salads, and belly pork. Eating delectable ice cream, Brulee dessert, and crème brûlée is a pleasurable experience. You can order a delicious draught beer, margarita, or ale here. Great milkshakes, lemonade, or juice are well-known for being served here.
They also host many fun activities like bingo, trivia, and jam nights. Check out their social media platforms for the most recent timings and dates.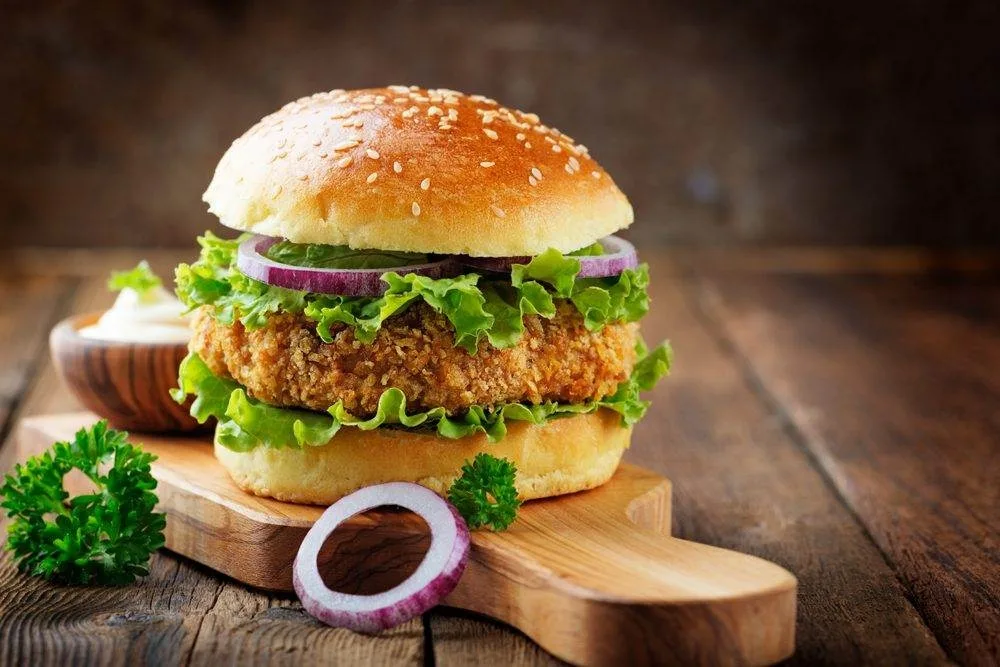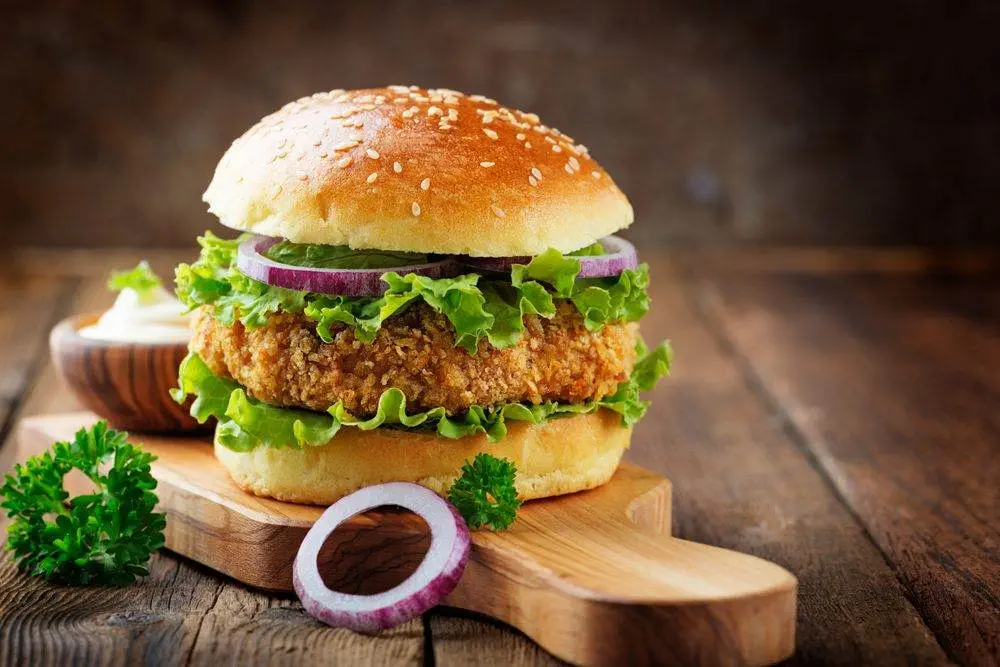 14. The Grizzly Paw Brewing Co
Address: 310 Old Canmore Rd, Canmore AB T1W 0J7
The Grizzly Paw Brewing Company is situated in Canmore, Alberta's magnificent Canadian Rockies town. They seek to establish themselves as the top Rocky Mountain hospitality brand.
They make fresh food, a vibrant beer selection, locally manufactured soda, and engaging experiences because they are strongly committed to our guests, colleagues, community, and environment. From the café or the adjacent patio on the third level, the brewery guests take in panoramic views of the Three Sisters, Ha Ling Peak, and Mount Rundle.
However, they also provide some respectable versions of pub favorites like fish and chips, gourmet pizza, and chicken sandwiches. So have your Saturday night here, and you won't regret it.
15. Communitea
Address: 117-1001 6 Ave, Canmore AB T1W 3L8
The biggest craft brewery in town with a separate brewery/tasting room, a spacious interior, and outdoor dining. The lively, healthy, and fresh cafe/restaurant in downtown Canmore.
Community Cafe is a place to go if you like vegetarian food. This restaurant offers prepared Thai salads, bowls of pad thai noodles, tofu, turkey, and gluten-free alternatives. Following a hike in Kananaskis Country in the summer, try to get a seat outside on the patio to enjoy the pleasant weather.
Freshly roasted coffee and more than 80 different types of loose-leaf tea. Place an order for flea, lemon meringue pie, and delicious berry smoothies. It's time to sample some excellent wine or cider. Come here for fantastic iced tea, soy lattes, or chai lattes. There are both inside and outdoor dining options.
Community Cafe has a luxurious ambiance and exquisite decor and is one of the best restaurants in Canmore. The trained staff makes this location exceptional by working hard and always being upbeat. One may describe the service at this cafe as nice. You will find fair prices here.
16. Ramen Arashi
Address: Suite 213 215 Banff Ave, Banff AB T1L 0A1
Canmore ramen shop serves noodles in the Japanese style. They welcome children and offer vegan ramen alternatives. Ramen Arashi's chef prepares good Japanese ramen, broth, and salads.
Because they can order tasty food for takeout, this location is great for folks who dine on the go. The majority of users note the staff's graciousness. A significant perk of this place is the excellent service. Here, prices are democratic.
Normally, you would choose the Tonkotsu Black, but we had one with a greater peanut butter flavor, which was excellent. They also provide Ramen salads, Japanese desserts, and cold soups if you don't feel like a hot one.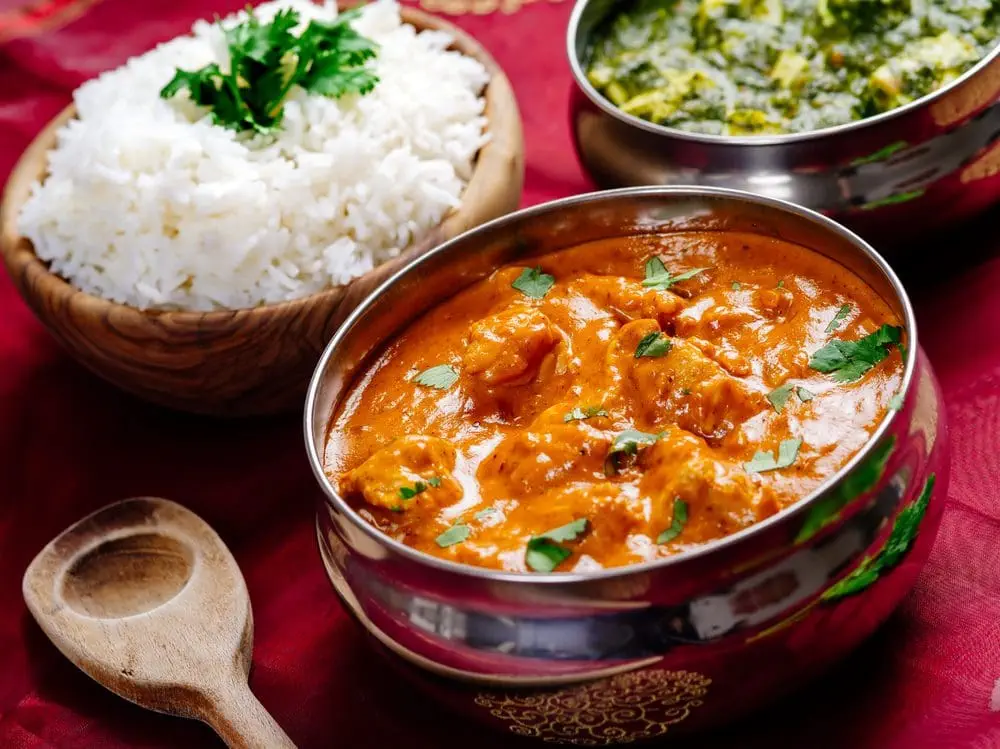 17. Iron Goat Canmore Pub & Grill
Address: 03 Benchlands Trail, Canmore AB T1W 3G9
This pub is a great option if you're in the mood for Canadian food. When you're nearby, stop into Iron Goat Pub & Grill to eat perfectly prepared meatloaf, fish & chips, and bison.
According to customer feedback, servers serve delectable biscuits, profiteroles, and peanut butter pies. You can have delicious hot chocolate here. Or good craft beer, wine, or stout, head here.
This place is fantastic because of its cozy ambiance and gorgeous interior. The quick service and friendly employees are two major benefits of this establishment. You'll be grateful for average costs.
18. Wild Orchid Bistro & Sushi Lounge
Address: 1818 Mountain Ave, Silver Creek Lodge, Canmore T1W 3M3
Last on the list of the best restaurants in Canmore is the Wild Orchid. It is one of Canmore's best-hidden secrets is The Wild Orchid. The restaurant offers unrivaled views of the Rocky, with outside terrace seating.
For their cherished customers, they are dedicated to serving fresh, gluten-free meals with distinctive flavors.
They also have a magnificent patio and floor-to-ceiling windows with mountain views. You may get excellent matcha, iced green tea, or fresh juices.
The restaurant provides an extensive menu of delicious food for lunch and dinner. A few menu items are seared scallops, beef tataki, a teriyaki bison burger, a selection of delectable sushi rolls, and raw fish.
Closing Thoughts
From continental butter chicken to exotic maple cider yam salad, these above-mentioned favourite Canmore restaurants. They offer an approachable and global menu for everyone
As an Amazon Associate, Icy Canada earns from qualifying purchases.
[amazon_auto_links id="81298"]
The Icy Canada team strives to create content that matters. It's why our content is written by travel writers, authority experts, well-known authors, and niche experts. Our content is also periodically reviewed by expert authors for accuracy and trustworthiness.
As an Amazon Associate, Icy Canada earns from qualifying purchases. [amazon_auto_links id="81298"]