Everything you need to know about the Fairmont Jasper Park Lodge is made available in this article.
The legendary Fairmont Jasper Park Lodge resort is located in Alberta's Jasper National Park, Alberta, Canada. It opened in 1915, a UNESCO World Heritage Site, which allows you to enjoy its Great Canadian Lodge, accompanied by nature and abundant wildlife.
The Fairmont Jasper Park Lodge is a 700-acre year-round upscale mountain resort that surrounds the beautiful Pristine Lac Beauvert and Canada's top golf resort course.
The resort's lovely village of cedar chalets and Luxury Signature Cabins is one of the resort's highlights, all connected by scenic trails, allowing visitors to explore the hotel's natural surroundings within the Canadian Rockies' largest national park. One has to visit this beautiful location and experience nature and have a blast.
The Fairmont Jasper Park Lodge is thrilled to offer locations of incomparable luxury and a friendly, educated team of experienced experts willing to help you organize a spectacular event, whether it's a wedding, meeting, birthday, anniversary, or corporate gala, or fundraising drive.
Here's Everything you need to know if you are planning a trip.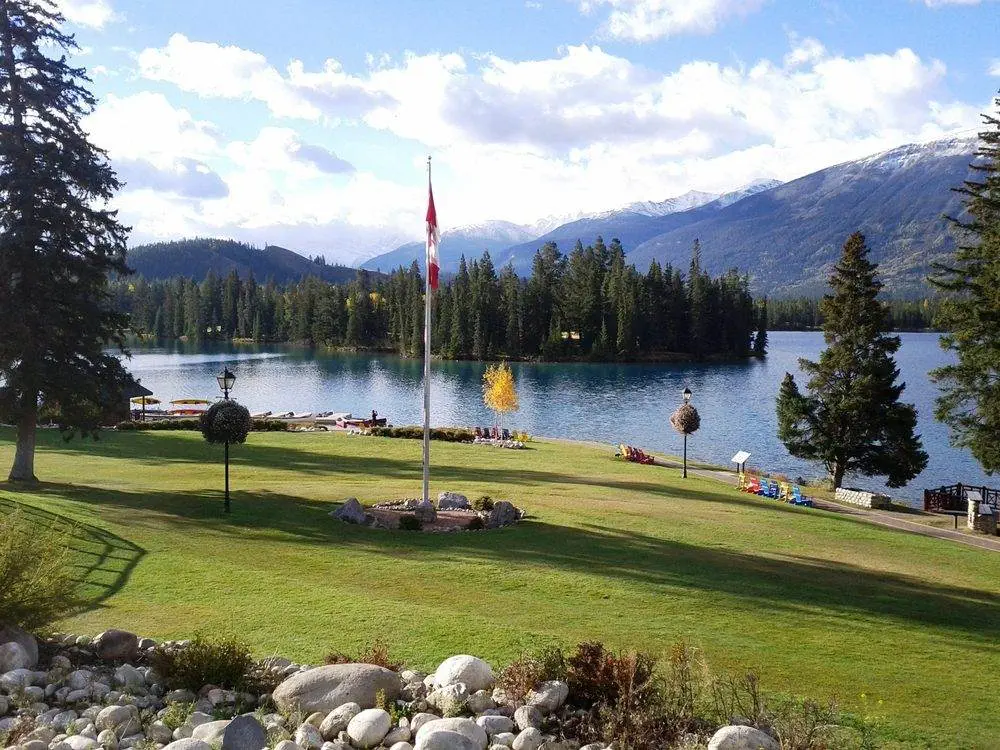 1. How to Reach The Fairmont Jasper Park Lodge
The Fairmont Jasper Park Lodge is located in a national park, just one minute from the Fairmont Jasper Park Lodge Golf Course and seven minutes from Maligne Canyon. Maligne Lake is 3 miles away, while Icefields Parkway is 4.4 miles away.
Edmonton International Airport is the nearest airport to Fairmont Jasper Park Lodge. The resort is 242 miles east of Edmonton International Airport. The trip takes about four hours. The majority of major airlines serve Edmonton.
The Icefields Parkway connects you to Calgary International Airport, which is 272 miles southeast of the lodge. The travel takes about five hours. The majority of major airlines serve Calgary.
2. Amenities provided
Egyptian cotton linens are included with your pillowtop bed. You may stay connected with complimentary wireless Internet access, and digital content is available for your amusement. Toiletries and hair dryers are provided free of charge in the bathrooms. A visit to the spa, which provides massages, body treatments, and facials, facial treatments, is a great way to indulge oneself.
After perfecting your swing on the golf course, you can enjoy other recreational amenities such as a health club and an outdoor pool. Visitors can ice skate or cross-country ski on Beauvert Lake in the winter. In the summertime, horseback riding and swimming in an outdoor pool are popular hobbies.
What better way to enjoy a summer day than gliding across the crystal clear waters of Lac Beauvert while Rocky Mountain peaks rise above you? The boathouse rents canoes and kayaks, as well as pedal boats, stand-up surfboards, and other watercraft, so you can go outside and discover the lake's hidden coves.
Mountain bikes are used to race through the forests. The Jasper Park Lodge gives access to the many trails on the site, allowing it a fantastic starting point for many bike activities. Helmets, locks, and trail maps are included in bike rentals. During your visit, you and your family will have plenty of opportunities to engage in outdoor activities.
Complimentary wireless Internet access, room service, and ski storage are also available at this resort. After a day of activities and enjoyment, reward yourself with delicious Italian cuisine at Orso Trattoria, one of the resort's four restaurants, or order room service. In the cafeteria, there are also snacks available.
For a charge, cooked-to-order breakfast is served every day from 6:00 AM to 11:00 AM. The hotel features include a computer area, free newspapers in the lobby, and laundry service services. There are 25 meeting rooms accessible at this resort for gatherings. On-site self-parking is available for a fee.
Fairmont Jasper Park Lodge is home to 5 electric vehicle charging stations.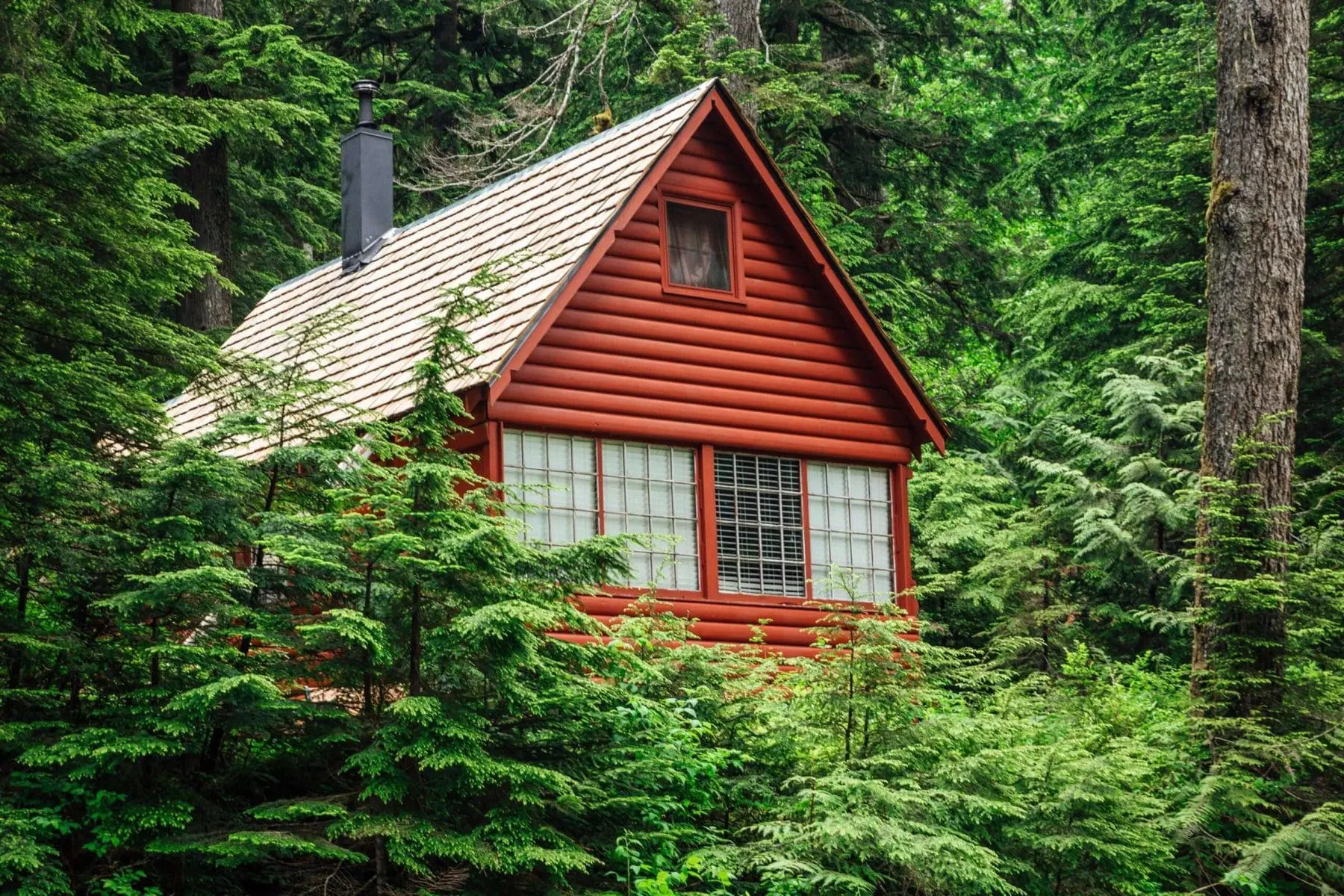 Fairmont Gift shop and Store
Whether you're seeking a unique gift or a special treat for yourself, The Fairmont Store may have the answer. Check out their high-quality bed sheets, pillows, and robes, or try one of their premium tea blends. Our Willow Stream spa goods, as well as our Le Labo bath and body lotions, fragrances, and scented candles, are always appreciated.
Buy a gift card, explore the premium bed linens, cushions, and bathrobes, or try one of their premium teas.
A Fairmont Hotels & Resorts gift card or e-gift card is a unique way to remember any event.
Fairmont hotel gift cards are a thoughtful way to acknowledge life's important moments, from a luxury and comfy stay in one of its exotic locations to an unforgettable dining experience in one of its award-winning restaurants. They also sell Willow Stream gift certificates that can be used at any of their prestigious destination spas.
3. Accommodation
Fairmont Jasper Park Lodge's 442 brilliantly guest rooms and magnificent Signature Cottages provide the ultimate romantic escape or family holiday in Alberta's Jasper National Park, a village of classic log cabins connected by picturesque paths.
The Jasper accommodations offer homelike comforts and services, as well as breathtaking views of high mountains and the emerald-green Lac Beauvert. In the cabins, vintage lodge-style decor with wood beams and a mixture of earthy and marble tones is the order of the day, while rooms and suites are clean-lined and decked out in fresh white sheets and light wood accents.
Check-in 4:00 pm- Check-out 11:00 am
3.1 Deluxe room
Two double beds are included in the Deluxe room, as well as an outside patio with cabin views. It comes in sizes ranging from 325 to 375 square feet, making it ideal for families or individuals. A Deluxe room can be found all across the resort. You'll have the entire Cabin to yourself. All cribs and extra beds are subject to availability.
3.2 Fairmont Lakeview Room
They are located on the second floor of one of our renowned cabins or along the lake. They come with an outdoor patio or balcony with views of the beautiful Lac Beauvert. Many of the bathrooms have recently been updated. These rooms are perfect for a pair or a single person.
It is 275 sq. ft big and comfortable. Have the perfect partial lake views all to yourself. The Fairmont Lakeview Room offers 1 King, 1 Queen, or Two Double beds, whatever suits the visitors. The maximum amount of extra beds varies depending on the room the guests choose.
3.3 Premier Deluxe Estate
Be a part of the Fairmont Jasper Park Lodge's unique private property. This room is the most spacious and perfect for your relaxing family vacation; this is 375 sq. ft huge and offers a lot of amenities. These rooms contain a separate bedroom with a king bed and a sitting space with a pull-out sofa bed.
They can be connected to Junior Suite Lakeview Estate rooms, making them perfect for families or couples. Enhanced amenities include valet parking, air conditioning, an unstocked mini bar fridge, a Widescreen HDTV, Le Labo bath products, HSIA, and an Espresso coffee machine. Have the perfect partial lake views all to yourself.
3.4 Deluxe Main Lodge Room
These rooms, positioned on the second level of the Main Lodge, provide a large balcony with views of the hotel pool and Lac Beauvert. It ranges in size from 325 to 375 square feet, making it suitable for partners or a small family seeking comfort while yet enjoying magnificence and luxury.
The room has one king bed or two double beds as per choice. Bathrooms that have recently been remodeled. You'll have the entire lake or mountain views to yourself.
There are many more kinds of guest rooms available, so you can check their website for more details.
4. Suite Rooms
4.1 Main Lodge Suite
The Fairmont Jasper Park Lodge's Main Lodge Suite has a king-size bed in the bedroom, a double sofa bed in the sitting area, two full bathrooms, and a spacious balcony with spectacular landscapes of Lac Beauvert.
This suite, which is located on the top floor of the Main Lodge and has a size of 545 square feet, is suitable for families and couples who want to be close to the spa, dining venues, and other Main Lodge attractions. Views of Lac Beauvert and the surrounding mountains are available from this room.
4.2 Two-Bedroom Suite Crosby Cabin
This Crosby Cabin Two Bedroom Suite has a king bed in one room, a queen bed in the other, and two bathrooms. A wood-burning heater and a sofabed complete the parlor. Views of the woods or a cabin. It's perfect for a couple or a small family. It is a 700 sq. ft room with a Cabin and forest views available.
4.3 Junior Suite Lakeview Estate
Be a part of the Fairmont Jasper Park Lodge's unique housing complex. These lakefront suites are well-appointed and conveniently placed. A living space with a sofabed and stunning views of Lac Beauvert is included.
The bedroom is divided by wooden sliding doors and offers one king or two double beds. Perfect for a couple or a family. Valet parking, improved amenities, an unstocked mini bar fridge, Plasma HDTV, Le Labo shower facilities, HSIA, and a Home espresso coffee machine are all included.
5. Signature Cabins
5.1 Milligan Cabin
This is the largest of our premium cabins, named after a well-known local golf superintendent. The wildlife-themed great room adds unmistakable flair to any gathering, while separate bedroom wings provide additional solitude. This is the ideal location for executive getaways, wedding parties, reunions, and special occasions, with a big balcony overlooking the first fairway.
It has eight bedrooms with a total area of 7075 square feet: 6 rooms with one king bed and two rooms with two double beds. Each suite has its entrance. These rooms have a view of the golf course's first fairway. It accommodates up to 20 people in this room.
5.2 Stanley Thompson
This roomy cabin, named after Canada's most famous golf course builder of the 1920s, is ideal for executive vacations, golf trips, families, and wedding ceremonies. Views of the first course, passing wildlife, and Mount Edith Cavell are available.
There are three decks, a full kitchen, dining, and living rooms in this cottage. Each bedroom has its bathroom and is self-contained. On the first fairway of our golf course, we were ideally placed next to Milligan Manor.
It is approximately 3080 square feet and has four bedrooms: two with one king bed and two with two double beds. These rooms have a view of the golf course as well as views of the mountains. This room can accommodate up to ten guests.
5.3 Ridgeline Cabins
The Ridgeline Cabins, which have just been remodeled, have three rooms and a parlor area. It's the ideal spot for families to unwind and reconnect, with a contemporary kitchen, in-cabin laundry and dryer, restaurant space, fireplace, and sleeping accommodations for up to 8 adults. From the front and back patios, take in the many views.
It has a total area of 1585 square feet. Two rooms have one king bed, one room has two queen beds, and the living area has a couch bed. Each bedroom has its own bathroom. You'll have the entire half-lake or cabin view to yourself. This room can accommodate up to 8 people.
5.4 Athabasca Cabin
The Athabasca Cottage, also called the Honeymoon Cabin, is situated above the rushing Athabasca River and offers a private and romantic getaway for couples wishing to rest, relax, and share precious time together in the Rocky Mountains.
The King bedroom is comfy and large, with a jacuzzi ensuite and all the amenities you'll need for a wonderfully romantic trip. Honeymoons, babymoons, engagements, and birthdays are all great reasons to spend time with your loved one alone.
It has a total area of 495 square feet and includes one bedroom with one king bed. There is a full bathroom with a jetted tub. You'll have the entire Woodland to yourself. This room can accommodate up to two people.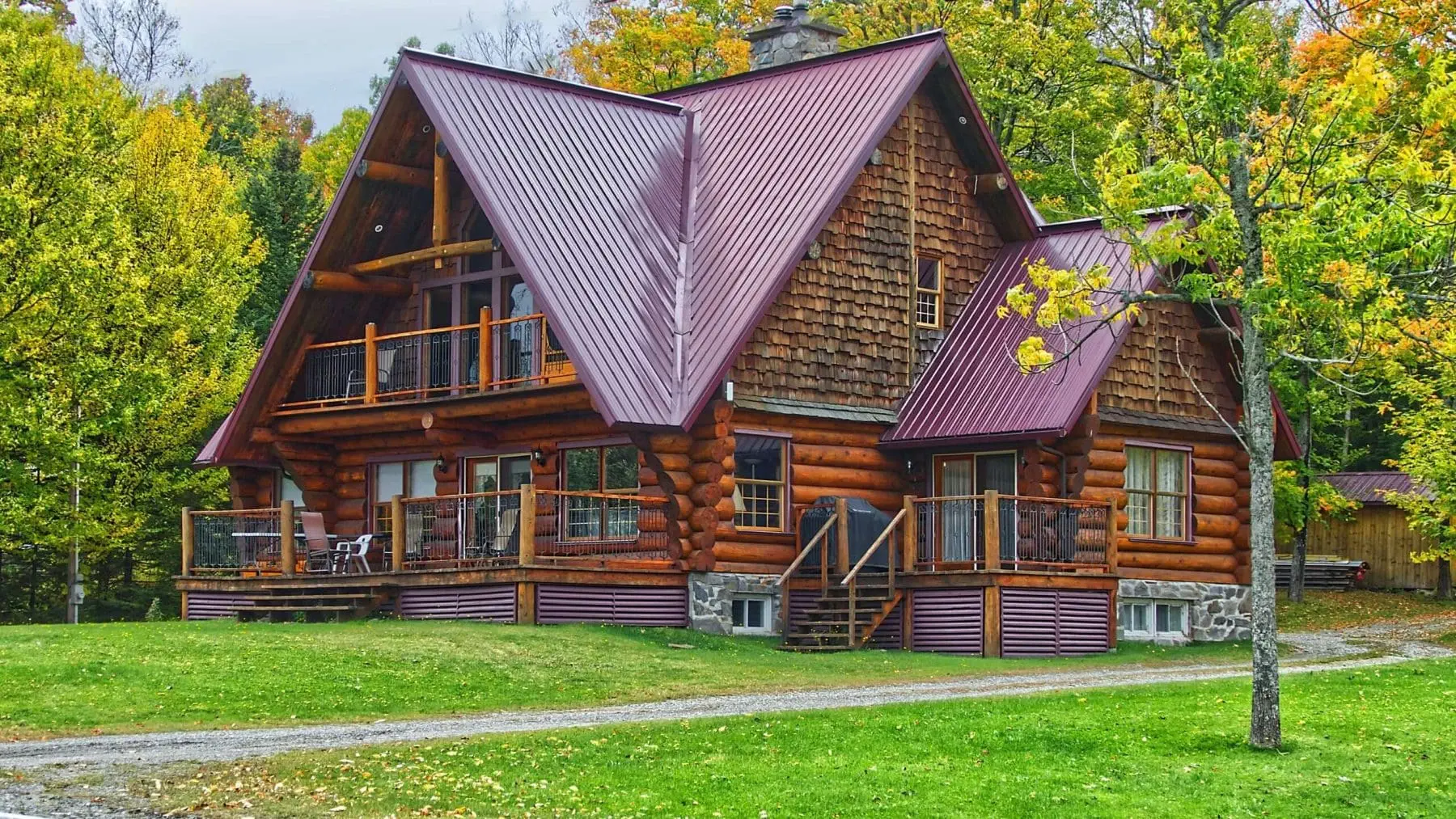 6. Offers at Fairmont
6.1 Symphony Under the Stars
Join Fairmont for a truly celestial experience – Jasper's famed Symphony Under the Stars – in one of the world's largest Dark Sky Preserves. Under thousands of dazzling stars, snuggle up with a blanket and a cup of hot chocolate to watch the enchantment of the Edmonton Symphony Orchestra Strings, enhanced by the Rocky Mountains.
There are two types of packages available: standard and VIP. The dates for the events are Friday, October 14, 2022, through Sunday, October 16, 2022. It starts at $699 per person for two nights in a Fairmont Room, based on double occupancy. Taxes aren't included in the price.
It starts from $1079 per person for two nights in a luxury hotel, depending on double occupancy. Taxes aren't included in the price.
6.2 The PJ Party
Are you excited for a lazy weekend with special guest Kaitlyn Bristowe in your pajamas?
The annual PJ Party girls' event is here with another year of all-girls fun! Bring your favorite jammies and your close buddies for a weekend of dance parties, beverages, tasty meals, fun activities, and, most importantly, some much-needed "me-time" with the ladies. This is one Jasper escape you can't afford to miss: the Perfect Girls Weekend is an entire weekend spent in your PJs with your favorite ladies! This event has an age restriction – you must be 18 years or older.
The dates are between Friday, March 10, 2023, and Sunday, March 12, 2023.
Prices start at CAD 799 per person.
6.3 Senior's spring fling
Prepare for the arrival of spring in the Canadian Rockies. The Fairmont Jasper Park Lodge's annual Seniors' Spring Fling is an event not to be missed.
In Jasper, swap your seasonal depression for spring fever and retreat to the mountains for some clean air, clear skies, and plenty of fun. Workout routines, wine and tea tastings, handcraft making, dance classes, and easy walking tours are just a few of the activities available. Seniors can take advantage of a special deal at the Fairmont Spa, including a $20 spa voucher.
Dates: Monday, April 3rd, 2023, through Wednesday, April 5th, 2023
Starting from CAD 729 per person in a Fairmont Room, based on double occupancy. Taxes are not included.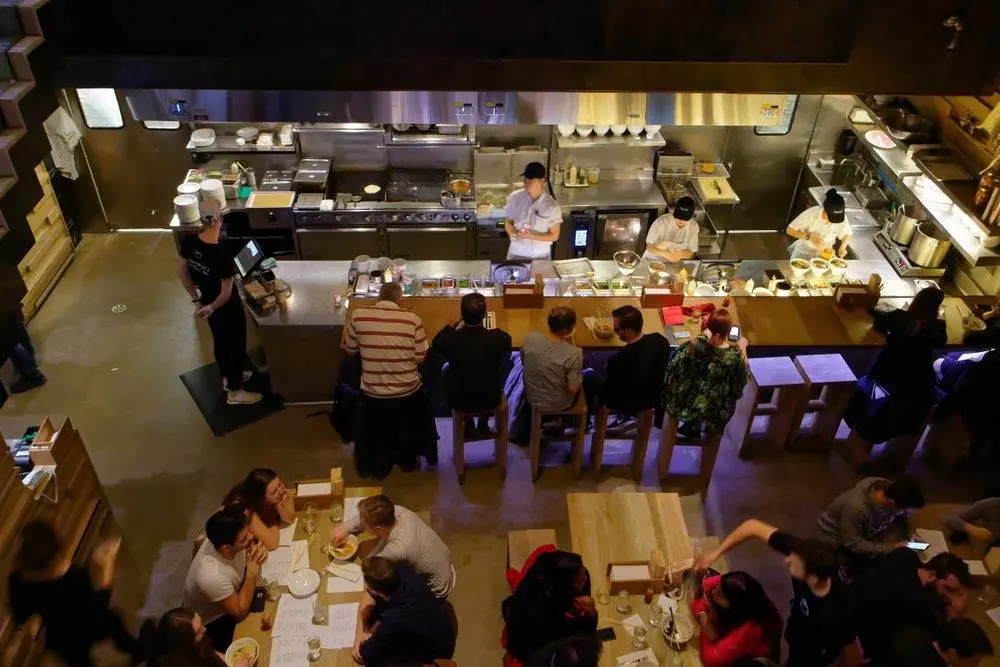 6.4 Jasper Luxury Golf Package
Fairmont Jasper Park Lodge Golf Club in Alberta is a "must-play" course with many facilities and amenities, thanks to its stunning natural environment, exceptional tunneling, and diverse fauna.
If you haven't yet played the course, voted Canada's top Resort Course by SCOREGolf Magazine, it's time to start scheduling your next golf holiday.
Dates: Saturday, April 30, 2022, to Saturday, October 8, 2022
Rates start at CAD 939 per night in a Fairmont Room for two people. Stays on Friday and Saturday nights are available. Taxes aren't included in the price.
6.5 Devour! The Canadian Rockies Food Film Festival
This winter, gorgeous Jasper National Park, explores love for food, film (and wine). Relax in the Rockies while celebrating film, indulging in fine food and wine, and taking advantage of all that the Fairmont Jasper Park Lodge has to offer.
This festival's culinary guest is Michael Howell. The festival will take place between Friday, March 31, 2023, and Sunday, April 2, 2023. For double occupancy in a Fairmont Room, prices start at CAD 789 per person. The brochure for the same will be available soon on the internet, so keep a watch out for it.
Fairmont Jasper Park Lodge organizes many more events for visitors that are mind-blowing and helps you get refreshed. So if you haven't visited this beautiful lodge yet, book your rooms right away and have a relaxing vacation. Visit their website for more details on the offer they have to provide.
7. Overall Guest reviews
Fairmont Jasper Park Lodge has been described as "ideal for a weekend escape" with "excellent and friendly personnel." Guests who have visited and stayed at this resort have remarked that they have lovely accommodations in the main lodge with a wide balcony.
The spa on site is quite calming and helps in the reduction of stress and worry. Everyone who came here absolutely appreciated the meal, whether it was dine-in or room service because the food was always brought fresh and hot.
The food options at Fairmont Jasper Park Lodge is absolutely mind-blowing as it provides a lot of food options with a variety of cuisine made available for all the stayer.
The rooms provided breathtaking views that could be used to recharge one's energy. They have a wooded fireplace in the room which is perfectly comfortable during the winter.
The lodge also has a lot of hiding places, so you can never be bored at this lodge. Some activities at this lodge include horse riding, kayaking, a golf course, skiing, and so much more to experience.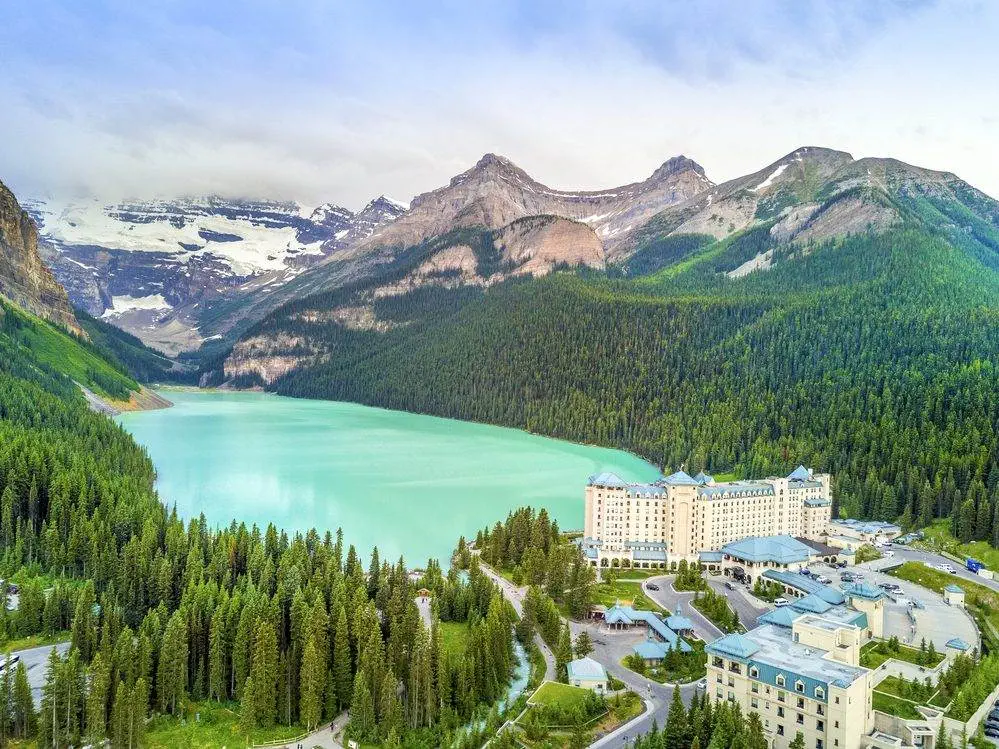 Closing Thoughts
Once you visit Fairmont Jasper Lake Lodge, you will have a memorable stay and become loyal to the hotel, and always want to visit back. The service provided here makes you so comfortable that you become a loyal customer and re-visit Fairmont.
If you liked this article, here is something for you.
One Last Thing
Fairmont Jasper Park Lodge will be undergoing property renovations from April 4 to June 30, 2022, in preparation for their centennial anniversary celebration this summer.
They have put in place procedures to ensure minimal impact so that the guests aren't disturbed. They have a strict noise restrictions policy. lake Louise offers some of the best year-round resort destination fun, with a swimming pool, helpful attentive staff, hot tub even famous heritage log cabins. Its famous charming resort's village even offers free parking.
During the hours of operation, from 10:00 a.m. to 6:00 pm, the construction area will be inaccessible, and tight noise limits will be applied. For more up-to-date information, please visit the website.