Looking for an article about Arrowhead Provincial Park? Then, you've boarded the right train, my friend, because this article is all about it.
Located in Ontario, Canada, Arrowhead Provincial Park is a part of the Ontario Parks System. A part of the Glacial Lake Algonquin's shoreline is also visible in Arrowhead Provincial Park. It spanned 1237 hectares and was established to provide high-quality outdoor recreation opportunities in a natural, outstanding setting.
The park is one of the great places that can be visited at any time of the year. However, tourists prefer high quality to visit it during winters as ty the Fire and Ice Nights, and the very famous skate trail is also one of the things that tourists do to enjoy the clear and crisp winter air.
The fact that the park can be used for outdoor recreation year-round because of its suitable climate makes it even more popular. Arrowhead Provincial Park has 388 campsites in all out of which 117 are serviced with electricity.
Directions to Reach Arrowhead Provincial Park
There are four options to reach Arrowhead Provincial Park from Toronto. The options include train, taxi, bus, or car, out of which the most preferred option is taking a bus.
The bus pick-up location is 34 Asquith Avenue, which is located at a distance of 100 meters from the Bloor-Yonge subway entrance. On the way, the bus also stops for adventurers Highway 401 carpool lot and Major Mackenzie. Once you reach Arrowhead, you will be dropped at the visitors' center.
Plan Your Trip
Located 7 kilometers north of Huntsville, Arrowhead Provincial Park is open from 9 am to 5 pm in December and January. In February, the park closes at 5:30 pm whereas, during March, the park is open till 6 pm. During Fire and Ice Nights, the park is open for longer hours and closes at 9 pm.
Facilities at Arrowhead Provincial Park
All comfort stations have washrooms stalls and barrier-free showers. There are three comfort stations in all, located centrally at the campgrounds. All stations have flush toilets too.
Apart from that, a park store sells locally baked goods, candies, and snacks.
17 Cool Things to do at Arrowhead Provincial Park
1. Skating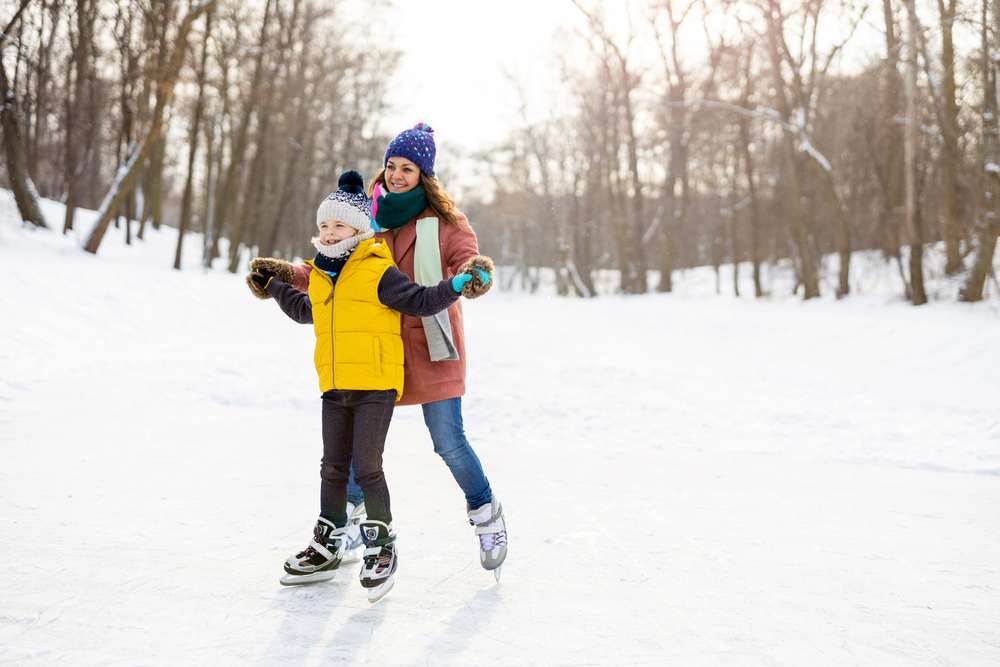 The skating and tubing hill trail spans approximately 1.3 kilometers, and it is gratifying to go for ice skating at Arrowhead Provincial Park in the winter. The scenery is captivating even during the daytime with its vast white canvas.
2. Snowshoeing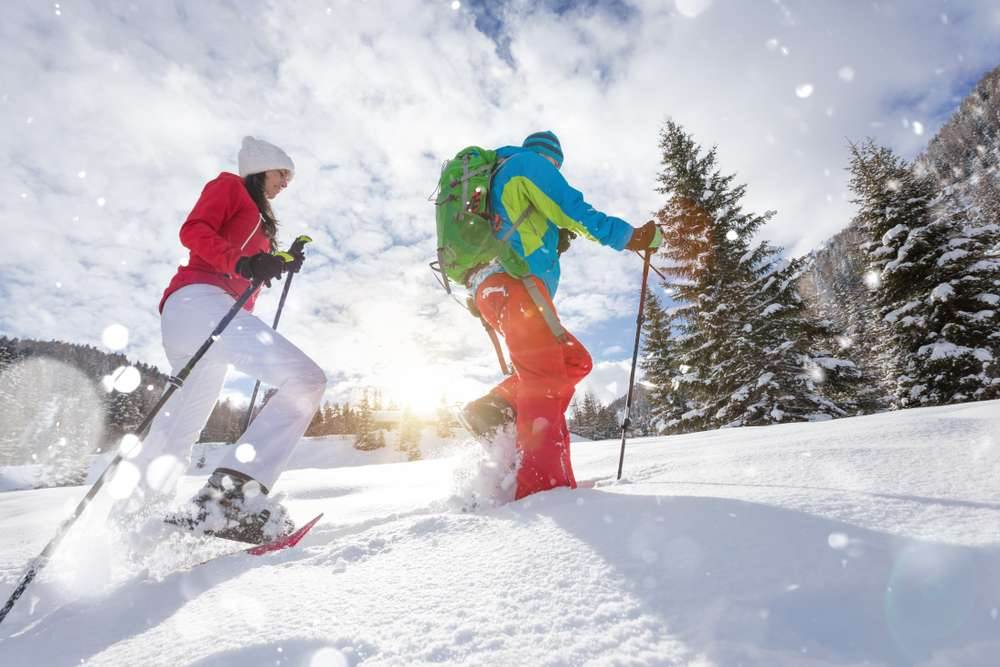 Arrowhead Provincial Park is just the right place to start snowshoeing if you have no started it already. The marked trail covers a distance of 8 kilometers, whereas the trails that are not marked run through the hardwood forests and are no less than a winter wonderland.
3. Camping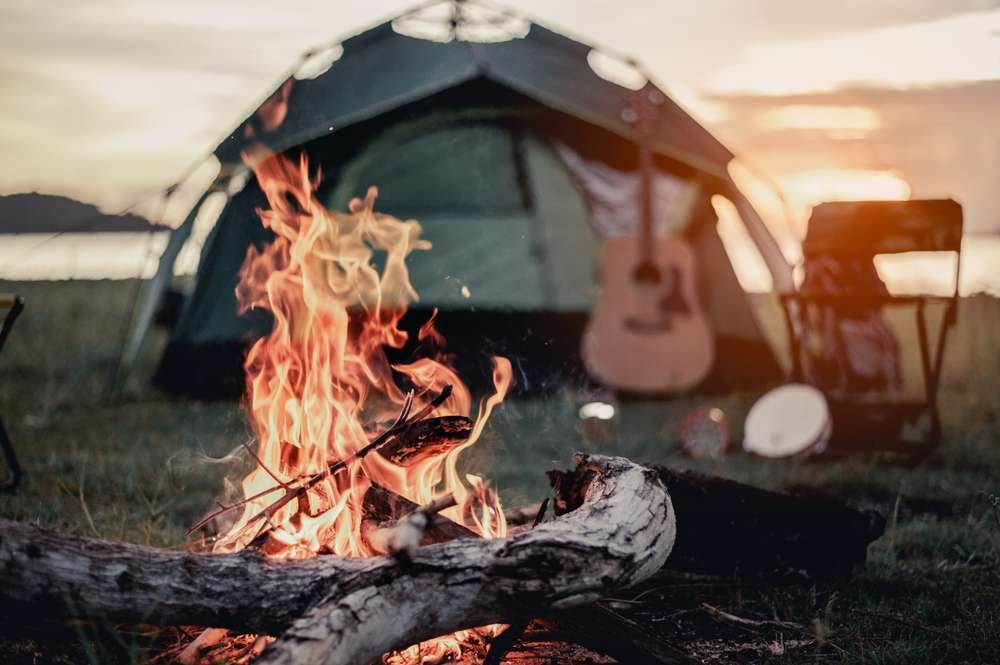 If you are among those visitors who look forward to camping at Arrowhead Provincial Park, you should book one of the available cabins well in advance. An overnight visit to the park and a night at a cabin are trendy during the peak seasons. Visitors are advised to pack their sleeping bags and warm slippers to enjoy a cozy night during overnight camping.
There are several campgrounds in Arrowhead Provincial Park, including Lumby North, Lumby South, Pull-Through Roe, and East river campground. Several pet-friendly campsites are available in each campground, and their RV length limit ranges from 25-32 feet.
The campsites' amenities consist of parking lots, drinking water, toilets, camping cabins, recycling station, comfort stations with showers, garbage, access to trailheads, and a dumping station. Some of these campgrounds also offer access for fishing. To know more about the operating dates of parks, visit Camp operating dates park.
The camping season in winter is usually from mid-December to the end of March. To stay updated with the campsites and parks, you can use the park's email newsletter signup, email newsletters signup fall, signup fall colors healthy, and newsletter signup fall colors services.
Do visit the Fall Colours Healthy Parks blog for additional information and might want to signup Fall Colour Healthy for all the latest updates. You can find newsletter signup fall colors on the same link.
4. Fire and Ice Nights
Skating through snow-laden evergreen trees sounds lovely, but skating along the same path on torch-lit nights is way more enthralling and loved by the visitors. One can skate through a torch-lit trail on the select evenings, also known as Fire and Ice skating evenings, from 6 pm to 9 pm every month. The Ice Skating Trail remains open from 11 am to 3 pm during Fire and Ice Nights' day hours.
5. Hiking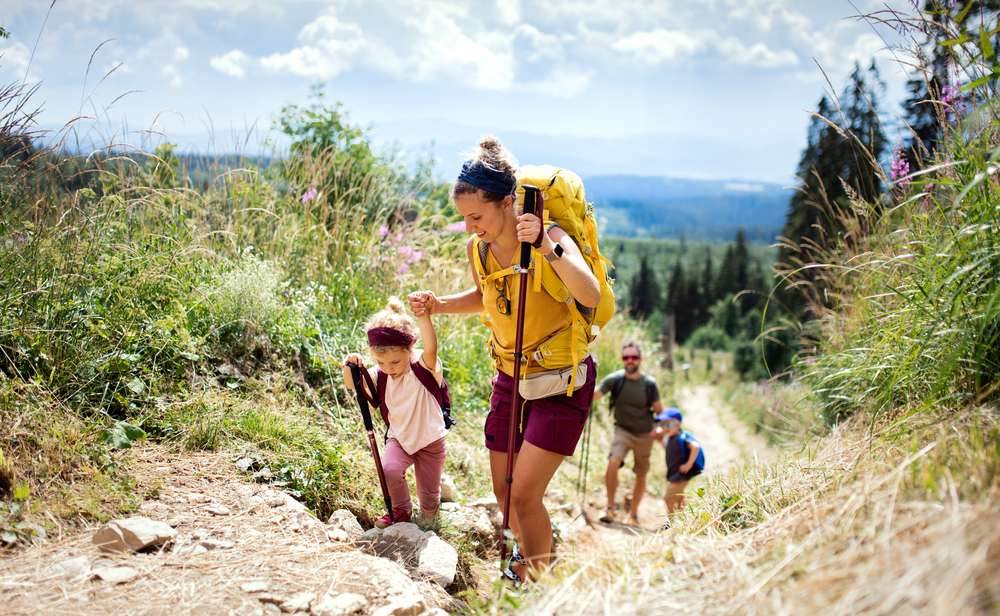 Arrowhead Provincial Park has five different hiking trails to offer. The longest trail is around a 3-hour hike, and there are short trails too. So, don't let the cold make you miss the wonderful opportunity of taking a breathtaking hike in the park.
A. Beaver Meadow Trail
It is Arrowhead's longest trail, which passes through Porcupine Bluffs. The bluffs are easy to spot during fall and spring but are rarely visible during leafy summer months. Beaver Meadow Trail also circles a Beaver Pond where you might spot Great Blue Heron, moose, Tree Swallows, otter, and beavers for sure.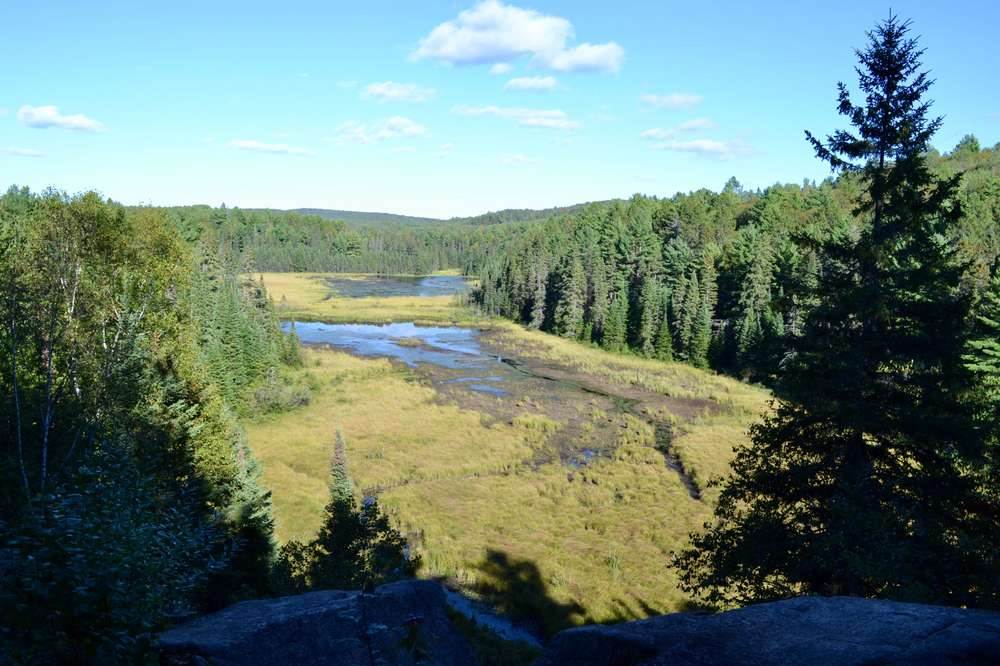 The trail crosses a field near the end, and the evidence of Oke homestead, which was once successful, can also be seen- building foundations, old fence lines, and domestic plants like apple trees and rhubarb.
B. Homesteaders Trail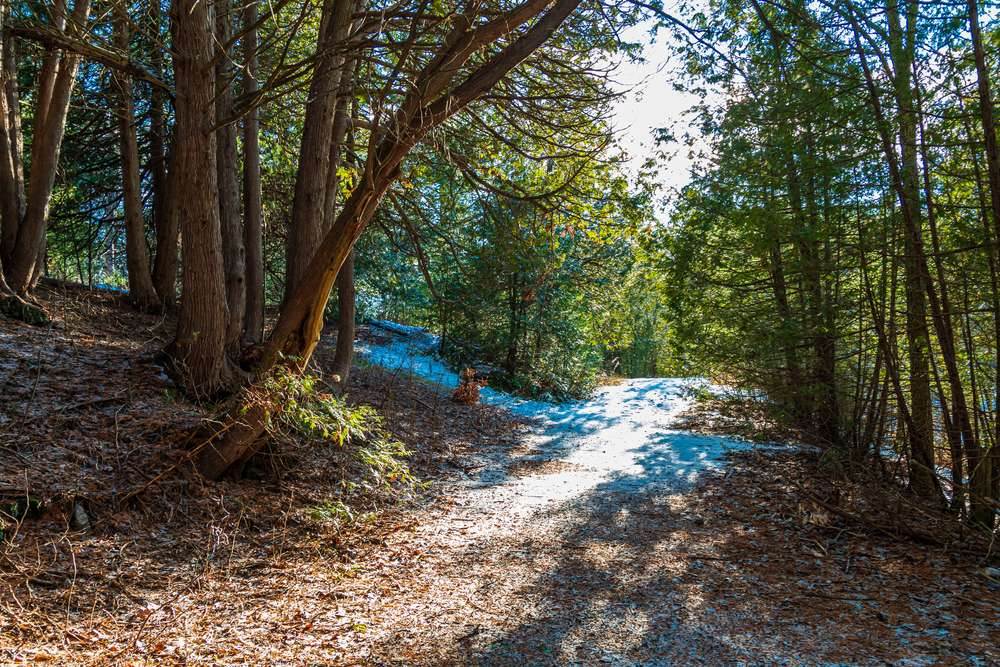 The homesteaders cleared the area in the 1870s. One can take this trail across rugged terrain and see the traces of farm fields that are now reclaimed by young forest
C. Big Bend Lookout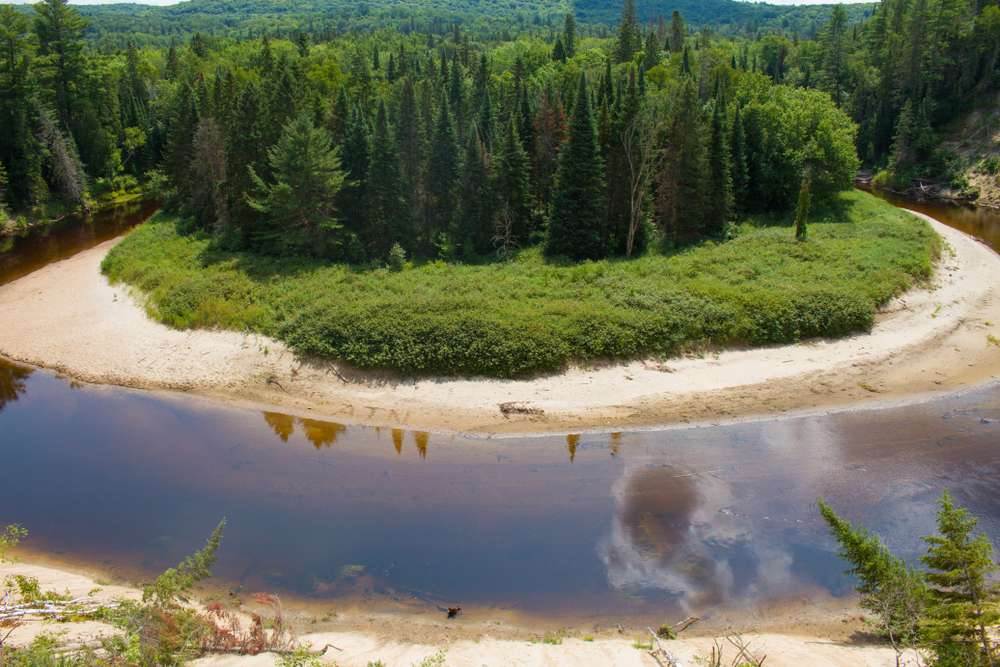 It takes just a short walk from the parking lot on the Roe Campground road, leading to a panoramic view of the Big East River and the surrounding Muskoka Terrain.
D. Mayflower Lake Trail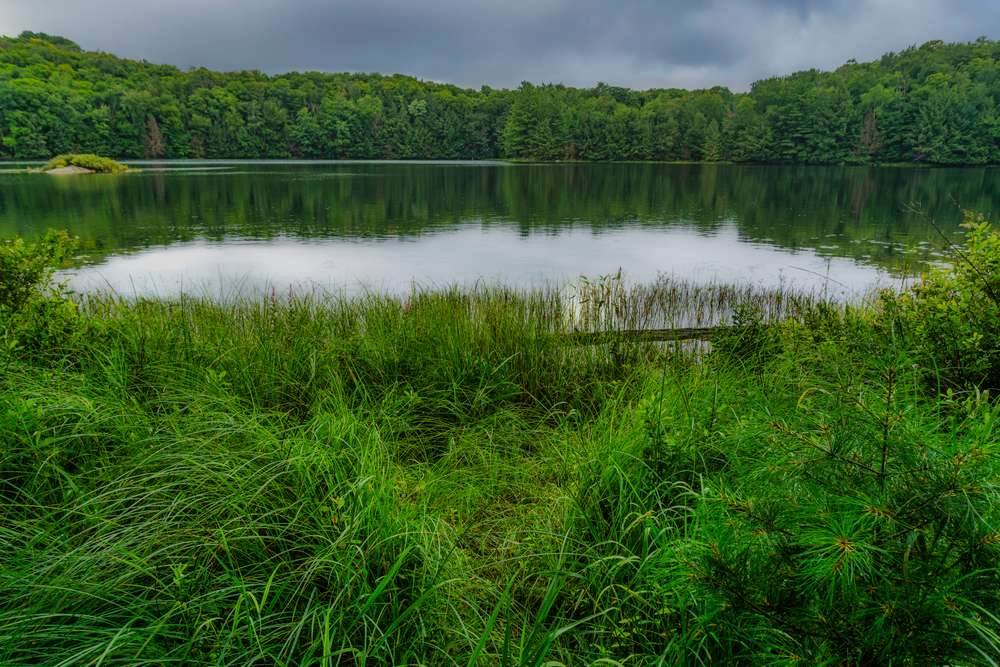 It was a small bay in a large glacial lake ten thousand years ago. At present, it is a deep and small spring-fed lake. Its clear and cold waters provide the right habitat for cold-water fish like the Rainbow Trout.
The trail has numerous descents and lengthy climbs that surround Mayflower Lake. The trail can be muddy, so it is advised to carry your hiking boots along.
E. Stubb's Falls Trail
It is a 2 kilometers long trail and is usually covered in 45 minutes. One should take this trail in early spring to enjoy the beautiful sight of wildflowers and hear songbirds. The Little East River rushes down a rock known as a chute.
6. Tubing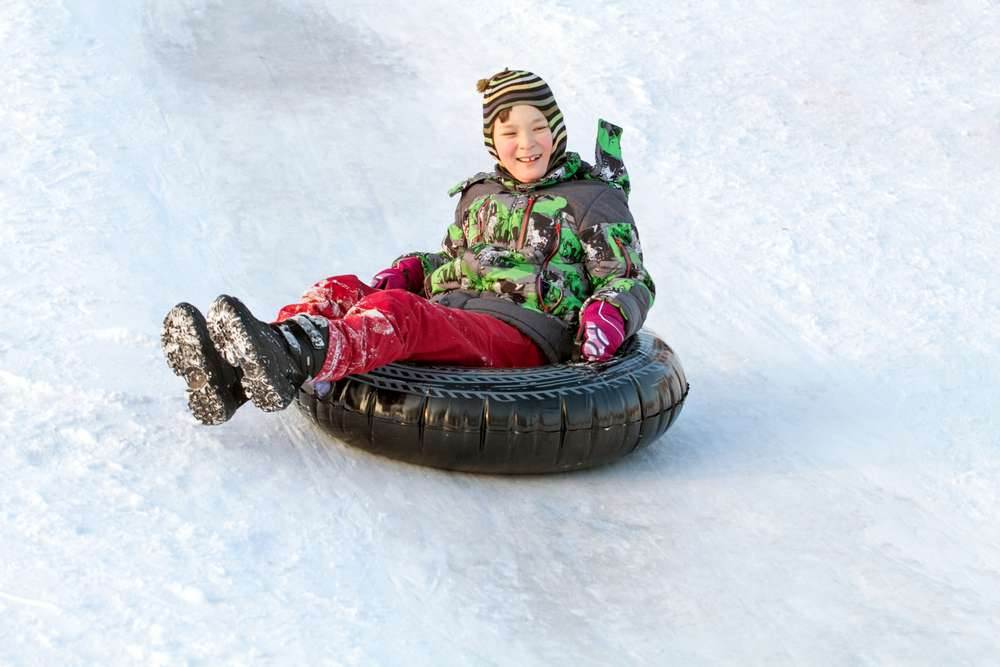 Tube down the trail and make your inner child happy. Find yourself a nice fire pit on the top to warm yourselves before you continue with the adventures. You do not need to carry your own tubes since the park provides the visitors with the same.
7. Explore the Park on Full Moon Ski Nights
Arrowhead Provincial Park offers a variety of skiing opportunities. There are groomed nordic ski trails spread over 33 kilometers, out of which 11 are ski-skate trails.
8. Get Going for Muskoka Loppet
This event is meant for people of all ages. Muskoka Loppet is held once a year and is basically a cross country skiing competition from 5 km. It is a source of great fun for the entire family.
9. Skijoring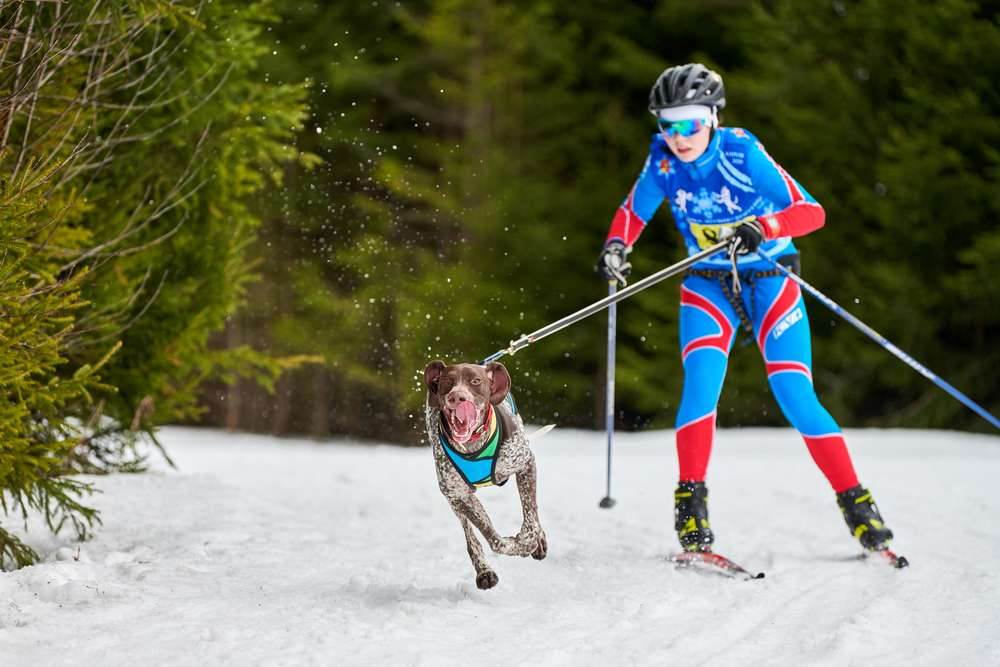 It is a piece of great and happy news for many that one can enjoy their favorite time of the year with their dogs. Skijoring is even more dun when the dogs are full-grown and weigh more than 30 lbs.

10. Enjoy the Breathtaking Winter Scenery
The beautiful scenery, including icicles glistening in the winter sun, the snow-laden trees, and waters flowing quietly in winter, makes a trip to Arrowhead Provincial Park a dream winter destination visit for the winter lovers.
11. Swimming
Three spotless, sandy and quiet beaches also have change facilities that back into the birch groves. However, no lifeguards are posted at the beaches, so one needs to be careful. Also, no pets are permitted on the beaches.
12. Discovery Programs
The park staff offers educational programs for adults and children, including historic and nature walks, children's crafts and games, car camping discovery programs, and evening programs having guest speakers and videos. The programs start from early July and continue till Labour Day.
13. Fishing and Canoeing
Arrowhead Lake has Small Mouth Bass, and Mayflower Lake is good for Rainbow Trout. For fishing at the lakes, an outdoor card and a valid fishing license are required.
As far as canoeing is concerned, one should be aware of the weather conditions before going outdoors and make sure that you are wearing a personal floatation device.
14. Boating
Canoes are ideal for viewing the wildlife and exploring the shorelines of Mayflower and Arrowhead lakes. The motorized boats, including electric motors, are prohibited in these lakes.
15. Bird Viewing
Several species of birds stay in Arrowhead and make it their home in the summer and spring months, before migrating south for the winters. At the main gate of Arrowhead Provincial Park, a bird list is available.
16. Biking
There are two challenging mountain bike trails at Arrowhead- one is the Arrowhead Lake Trail spanning 4.5 kilometers, and the other is the Lookout Trail covering an area of 3 kilometers.
17. Winter Activities
The three parking lots and the main park road both are kept open in winters for visitors to host some amazing events, including elementary school races, Annual Muskoka Loppet, and quite a few more. Arrowhead has maintained more than 33 kilometers of cross-country ski trails that are made for skate skiing and classic skiing
Suggestion Box if you want to explore all about 13 Reasons to Visit North Bay Ontario.
In all, Arrowhead Provincial Park is an excellent tourist destination, not just for outdoor recreation, but also for its natural beauty, discovery programs, or for taking a break with family and friends. I hope you enjoyed reading this all about Arrowhead Provincial Park and would help you with your travel explorations.
How excited are you to visit Arrowhead Provincial Park? What things about the park excited you the most? Please share it with us in the comments section below.
Why Try Out Rocket.net - IcyCanada's recommended hosting provider