The region of Muskoka has always been a point of attraction for tourists. Only 90 mins of drive from northern Toronto will bring you to this beautiful place. The area of Lake Muskoka is not of much use for cultivation. You can even get granite sheets after digging a couple of feet as it is situated on the Canadian shield.
You can not grow food here, but having around 1600 lakes, a leisurely and quiet ambiance, and the amazing landscape make it a perfect place for having some chill time or vacation.
Presently, along with the evergreen natural beauty and the crystalline water and having different species of fish including lake trout, Lake Muskoka has developed into a perfect recreational spot with spas, golf courses, quality dining places, and burger joints.
Driving to Muskoka from Toronto?
Muskoka is located to the north point of Lake Couchiching till the south shore. It is just a 2-hour drive to the north of Toronto. Having more than 1600 lakes, Muskoka lake is a popular travel destination and a holiday home for the people of Toronto.
A lot of people from Toronto flock to Muskoka in summer. Most of them prefer driving as you'll come across amazing halts to your road trip, but if you want, you can fly to Muskoka from Toronto, which will hardly take you 35 minutes.
When you have the first halt on your Toronto to Muskoka road trip, there is a charming village called Thornton. It's full of colors and life, and you will definitely feel refreshed. You'll also find multiple sunflower fields on your way from Toronto to Muskoka.
Next, you will come across more such lovely and picturesque villages that you will not find in Toronto. Barrie is just an hour-long from Toronto, and you can choose it for some weekend fun and a one-day picnic.
Orillia is located half an hour from Barrie and is famous for its amazing donuts of various sizes, probably one of the best in Ontario. The famous and age-old bakery is situated in the Mariposa market. You have to try out their specialties which are club sandwiches, cookie skillet, and poutine.
After driving for some more time from Toronto, you will get to Gravenhurst, which is like a gateway to Muskoka. Bass lake falls under the boundary of Gravenhurst and is two hours away from Toronto. You will then head to Bracebridge, Huntsville, to finally Muskoka.
When it comes to visiting places and exploring the town, Muskoka doesn't let you fall short. It will give you thousands of opportunities.
There's the Sugarbush Hill Maple Farm in Huntsville, absolutely amazing for a family trip with kids. You get to learn different things to make from Maple like Maple syrup, maple butter, maple fudge, and more. They also offer free and delicious samples to taste. It is certainly a great visit tour.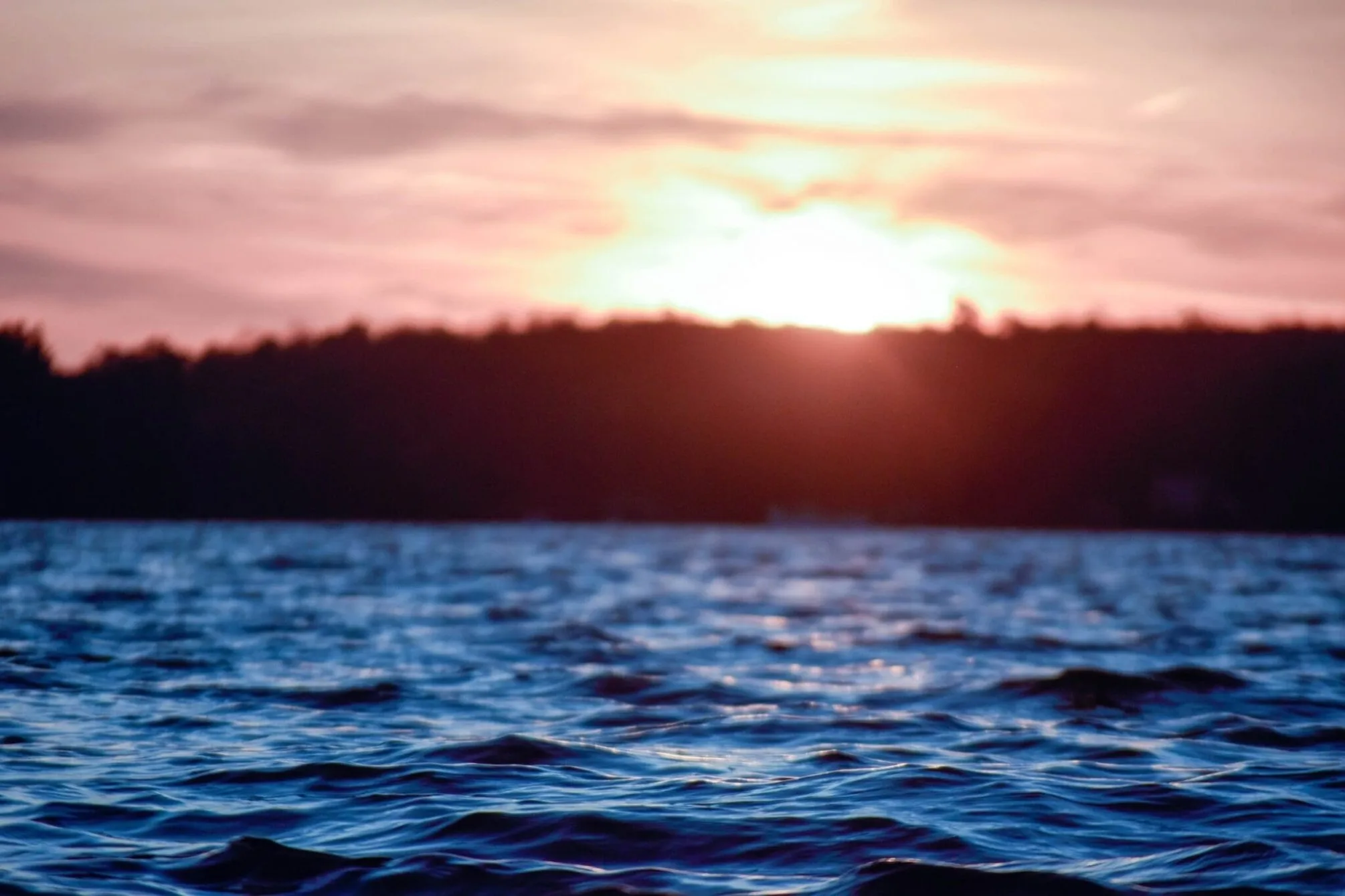 Places to Visit Around Lake Muskoka
1. Santa's Village Theme Park, Lake Muskoka
Kids love Santa Clause, and so does the Santa's Village theme park. This amusement park is perfect for family trips, where people of all age group groups can enjoy themselves. There are plenty of coasters and rides, games, splash pads, petting zoos, live entertainers, and the main attraction, dear Santa!
This place is a must-go if you are in or around lake Muskoka with your kids or even friends to enjoy water sports, especially in summer.
2. Muskoka Lakes Farm & Winery
The Muskoka Lakes Farm & Winery is open for its customers all year round, taking just two leaves on Boxing Day & Christmas. The Johnson family, who own and manage the winery, have been growing cranberries for the last three generations and serving delicious wines in the township of Lake Muskoka.
They deliver fine quality wine through fine quality fresh fruits grown locally known as Terroir among the French people. The superior water quality makes the wines of Muskoka lakes taste much better. They make a huge variety of wines suitable to all of your needs and moods, which have won them multiple national and international awards in the lakes Muskoka.
3. Lake Rosseau
Lake Rosseau is around 120 miles to north Toronto, which is 5.3 miles wide. It is not a big water body in Lake Muskoka, but it's like a slightly bigger stream and flows along with the various communities as she emerges in the Indian River.The lake further joins Lake Joseph from a corridor across the Port Sinfield. It also connects from the Joseph river to further link with Lake Joseph.
4. Lake Muskoka Waterfalls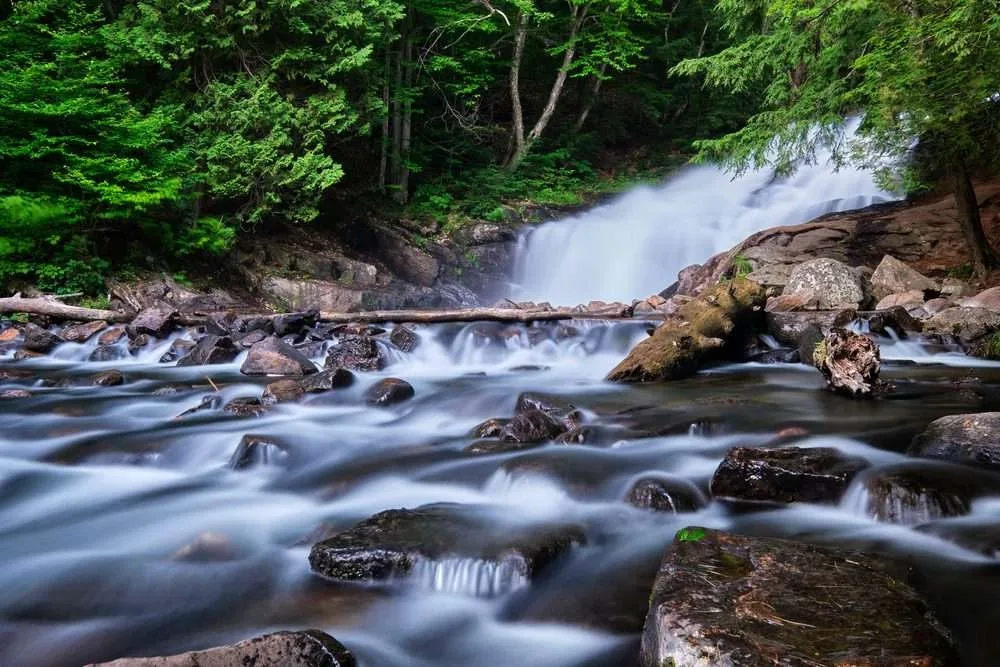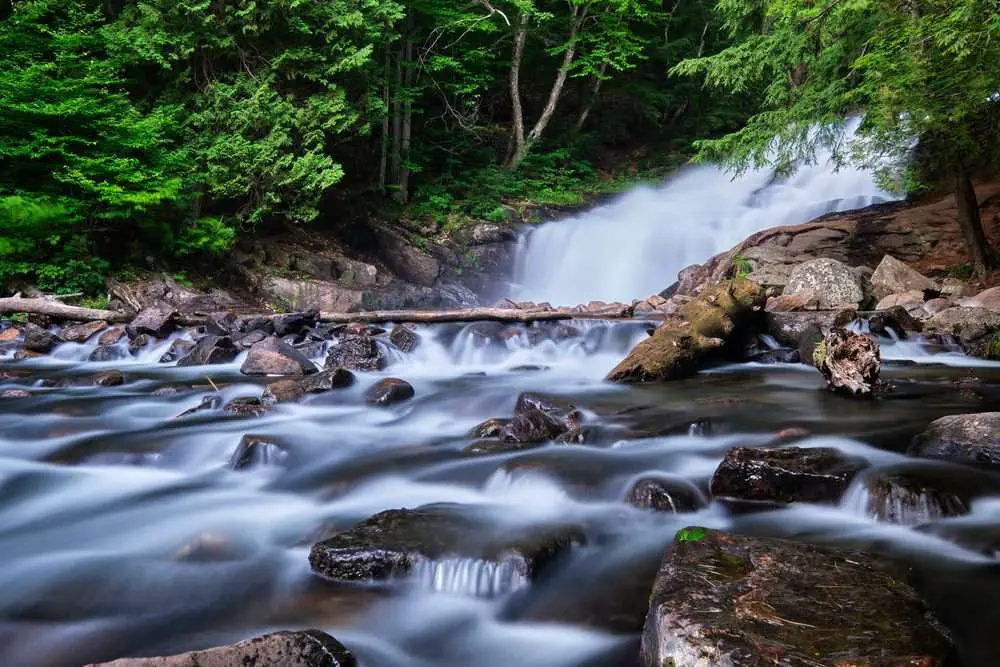 Muskoka houses plenty of beautiful waterfalls falling off the granites of the Canadian Shield. You can hike to these heavenly falls to fall in love with them! One of the most famous waterfalls of Lake Muskoka is Bracebridge falls located in the center of all the waterfalls of Lake Muskoka.
Ragged Falls is another beautiful waterfall with the milky water flowing down, situated at Ragged Falls Provincial Park on Highway 60 in the east Huntsville, lake Muskoka. Mccutcheon falls, Bala falls, Oxtongue rapids and Hatchery falls, lake Muskoka.
5. Trail On!
You can choose one of the five amazing trails located around Lake Muskoka which are different in their length and difficulty levels in Ontario, Canada. Winter is the favorite and perfect location for the tourist industry and of many people who visit here as you can warm yourself up with the enjoyable snowshoeing activity.
1. Huckleberry Rock Lookout Trail
Huckleberry Rock has been renowned in the locality of Muskoka lakes for more than a century as it has a lookout point which provides you the beautiful scenic view of the lakes from southwest shores, north, south shore, west, southeast corner, and from all the sides as you are on top of a rock, is a picturesque trail in Ontario, Canada.
The beautiful pinkish rock of granite is exposed here due to various natural reasons like erosion, wildfires, glaciation, and felling of trees. You'll find some old rocks, some of which have been around for more than a billion years.
2. Hazelwood Trail
Hazelwood is an age-old trail that once connected the Port Carling with Port Sandfield. Hazelwood Trail is named after the Hazelwood family who lived on Lake Rosseau. The Hazelwoods were the ones who extended the trek till Port Carling.
This trail makes you walk on steep heights atop a blooming hardwood jungle. As the trail ends, you'll find yourself at the Beaver Pond, amongst the tiny bards of nature; birds. The Hazelwood trail is moderate to difficult level.
3. Port Carling Mural Walk
The Port Carling Mural Walk is a trek that will take you to the charming town of Port Carling through the waters (water everywhere!), as the Port Carling is located in the lake hub. This is a city walk, but you can still enjoy the atmosphere and vibe of this Canadian town.
As you look back at the Mural of the Port Carling, you'll know why the trail is named after it. You can find many quirky shops around Port Carling, where you can take with you memories of the Muskoka lake, its shores and beach, and all the things you did.
4. Bala Historic Walk
Bala Historic Walk is located in the Bala town on lakes Muskoka in Ontario, Canada. Bala is a town with 3 islands, each linked with each other by bridges on the flawless waterfalls. You can enjoy an amazing view of some of the Muskoka lakes, particularly the Moon River, as you walk past the falls.
The south waterfalls pour down the water from the lake Muskoka, Lake Rosseau, and Lake Joseph, which flows through a channel from Bala into the Georgian Bay. Apart from visiting Lake Muskoka, you can visit the Lucy Maud Montgomery Museum, a collection of multiple historic sites. You don't need to take a guide and can wander around with solo-walk. Asking about where to stay? Honestly, local cottages are the best option.
5. Cranberry Marsh Trail
If you visit Muskoka lakes in winter, you can enjoy ice skating at the Muskoka Lake Farm & Winery. It is a 1.2-kilometer-long circuit with 12 kilometers of cranberries all around; isn't it amazing? Even better – you can do night skating as well.
Visit the Cranberry Marsh trail in winter, and you'll understand how Muskoka lakes aren't at all about just the beach, shores, swimming, fishing, resorts, town, cottages, boats, the three big lakes, summer, water sports, lakes like Pine Lake, Gull Lake, Bass Lake, Mary Lake, Joseph, and Lake Rosseau, but about the various seasons and things to do, experience and have fun.
7. Muskoka Lakes Museum
Muskoka Lakes Museum is situated on Port Carling locks, interlocked between the shores on an island in Ontario, Canada. The Muskoka Lakes Museum inhabits a giant accrual of artistic and historically important stuff, which can offer you insights into the past life of Lake Muskoka and the region around it.
There are plenty of things to look out for in this museum of Port Carling, and it's especially attractive for history enthusiasts and anyone who loves to know things.
You can enjoy the things put on exhibition and even learn the timeline of boat building here on Muskoka Lake, including steamships. Best part? You can get the experience of time travel by actually going into the original log cabin!
8. Bethune Memorial House National Historic Site
Bethune Memorial House National Historic Site of Lake Muskoka, in Ontario, Canada, is a house of the globally renowned Dr. Henry Norman Bethune, which is turned into a museum, housing his memories and achievements. He was a surgeon working on the battlefields who also worked for the progress of public health.
Dr. Bethune was not just a surgeon but a teacher, artist, and inventor as well. This museum presents in front of its visitors the inspiring life story of a small-town boy, who made himself a global hero and perhaps the most famous Canadian in the world, originally belonging to the Muskoka.
The house-cum-museum is worth watching too in its own merit. Its 1890s construction, which was initially a church manse, has now been renovated to a Victorian house which may take you back in time. It also has some of their family things kept safe.
The trench activity area of the World War I is open so that your kids can play and enjoy. There's a historical garden/lawn as well. You can try to explore the museum for in-depth knowledge about Dr. Bethune and the Muskoka lake region.
9. Parry Sound
Parry side is a harborside beautiful township which has a UNESCO Biosphere Reserve, which itself houses more than 6,500 people inside it; not less than a tiny town! Just like Muskoka lakes, Parry Sound is a summer special site too, which makes the number rise around 100,000 travelers, which makes the town filled with different people, colors, and laughs.
Parry Sound is located near the Muskoka lakes region and is a charming town on the non-coastal ocean of Georgian Bay. Parry Sound. It is located off Highway 400 at the tip of the Southern side of North Ontario and has attractive shores and beaches, trails and parks
Parry Sound consists of several Provincial Parks, giving you limitless chances for enjoying summer water sports or anytime in Muskoka. You can go boating, kayaking, fishing, canoeing, swimming, and way more. Go fishing and catch various types of delicious fish in the superior water quality. Aim for lake trout, which are not just big in size but admired by fishing enthusiasts too.
In the winter season, you can enjoy ice-fishing (yes, you can catch lake trout on a good day, perhaps?), snowmobiling, snowshoeing, skiing. If nothing else, you can play with that soft, fluffy ice and play with it. Mostly, Lake Muskoka and most of the Muskoka lakes freeze around January.
Summer is a season of the crowd, and almost all the cottages get packed. You can come in the off-season when the crowd is relatively less.
10. Lake Joseph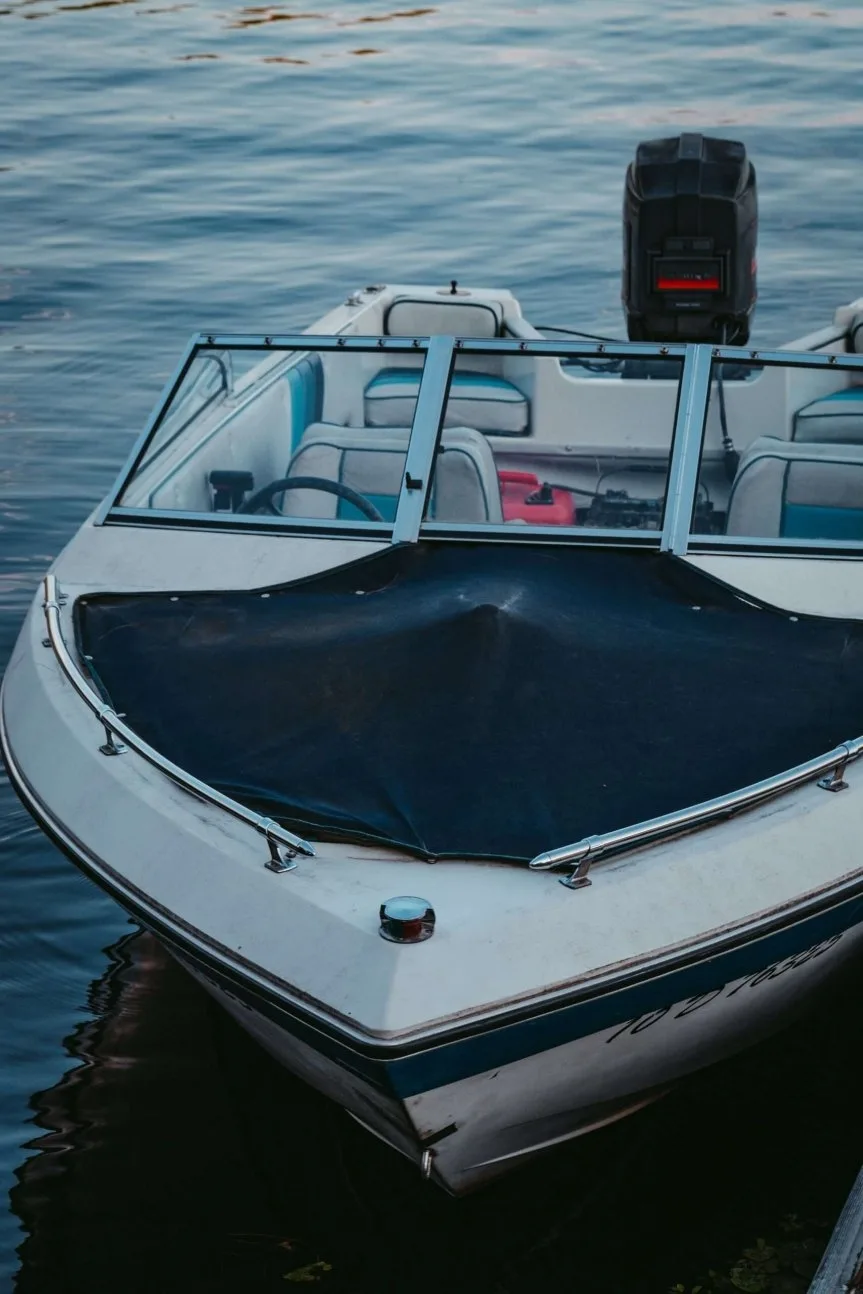 Lake Joseph is one of the most visited and most loved places in Ontario, Canada. This is perhaps the richest place around lake Muskoka in terms of natural beauty, commonly known as lake Joe.
You can get to stay in picturesque little cottages which have also attracted many celebrities. The lake is huge, pristine water quality and deep too. Lake Joseph is an oligotrophic lake, having many oligotrophs that need minimal nutrients to sustain. The water here is visible up to 6.7 meters deep!
Lake Joseph has a coastline 91 kilometers long. You'll find a lot of cottages on the shoreline, giving heavenly views to the guests of Muskoka, the town with three big lakes. There are a lot of activities you can indulge yourself in and around the lake and Muskoka itself. You can put your hooks down the water and expect to catch a variety of fish. One of the most famous includes lake Trout, whitefish, bass, pike, and walleye.
A survey was conducted to check the population of Lake Trout in the lake. The survey of 2010 surprised everyone by revealing the population of these species of lake Joseph. There were around 36,000 lake trout!  You can also enjoy freshly caught barbecued fish in your cottages in the winter here in Muskoka.
11. Hardy Lake Provincial Park
Hardy Lake Provincial Park has the famous Hardy Lake Trails, located off Highway 169 in the eastern part of Torrance. The Park is not that facilitating, just a parking area and beautiful trails. You can not take bikes or any automatic motors and vehicles inside the park. Camping is prohibited as well.
The park is blessed with many species living in the coastal plains of the Atlantic. These species mark their existence as they have a pretty interesting history. There was a time when a lot of today's Ontario was underwater and pressed beneath the various lakes, both glacial and non-glacial as well.
At some point, the age-old Lake Algonquin moved away, leaving the remains of the plants on the coastline. The Hardy Lake Provincial Park also has an up-country region of the overridden beach of the Georgian Bay.
There are 3 hiking trails to choose from, varying in level of steepness. If you are looking for some of the great hiking trails in Muskoka lakes, these are undoubtedly one of the best!
Hotels/Resorts to Stay in Lake Muskoka
1. Windermere House
Windermere House, which is an amazing Victorian building has been located near the lake Rosseau for almost two centuries. The hotel provides the guests breathtaking scenic views with tons of history. The Windermere House consists of around 56 classy suites & rooms. You can even choose from their beautiful and large 4-bedroom cottages. These cottages are blessed with a touch from past near lake Rosseau.
Windermere House has many options to pick from the various recreational and amusing activities like summer water sports, relaxing beach/beaches, campfires, tennis, golf, spa, and much more. The estate also hosts weddings and other such important life events for its guests, with perfect service. You can check out the Rosseau Grill, a famous restaurant over here, having an amazing verandah.
2. Sherwood Inn
Sherwood Inn is located on Lake Joseph; it is a lakeside inn that gives you amazing views of the atmosphere, quality dining, luxury stays, outstanding facilities, and service in the middle of Muskoka in Ontario.
Sherwood Inn is the perfect stay that will provide you all the comfort and glimpses into the life of Muskoka lakes. The hotel is near all the main attractions, including a championship golf course with 18 holes. Sherwood is located in the countryside area with a considerable number of cottages in Ontario.
3. JW Marriott The Rosseau Muskoka Resort & Spa
Muskoka is more often referred to as the Cottage Country of Ontario. In this tiny cottage country with gorgeous cottages, JW Marriott stands apart as an opulent resort, which also has a spa! It's packed with facilities like a swimming pool, free Wi-Fi, air conditioner, bar, restaurant, gym, laundry, free buffet breakfast, housekeeping, hot tub, and excellent room service.
The resort is family-friendly as it has extra beds (free beds for those babies), a kids pool, kitchen, microwave, mini-refrigerator, grocery store, living, and dining area. You can also indulge in Kayaking, boating, an indoor pool, bike on hire for free, Segway, and a lot more.
The area of lake Muskoka shares a part with Georgian Bay and lots of other water bodies, providing you beach and shores, where you can enjoy swimming on a fine summer day !
Muskoka is a place that can give you a memorable experience of country living with those gorgeous cottages. Walking through the hiking trails, horseback riding, water skiing, playing tennis;  no wonder Lake Muskoka is a popular tourism destination.
You can also go to the Port Sandfield in Ontario, located in Lake Muskoka, where you can enjoy boating with breathtaking views through rental boats. You can get multiple types of boats to chose from, you can see big & smaller ships sailing between Lake Joseph and Lake Rosseau through a canal.
Indeed Lake Muskoka is the main attraction here, but it's surrounded by beautiful towns and natural beauties.  Moon river, lake Joe, Pine lake, Mary lake, Bass lake, Mile Lake, Gull Lake, Three Mile Lake, Severn River, Bala bay, Foot's bay, and all the Muskoka lakes and water bodies are truly soothing. You can stay at hotels, lodges or you can see many cottages around you where you too can get overnight accommodation.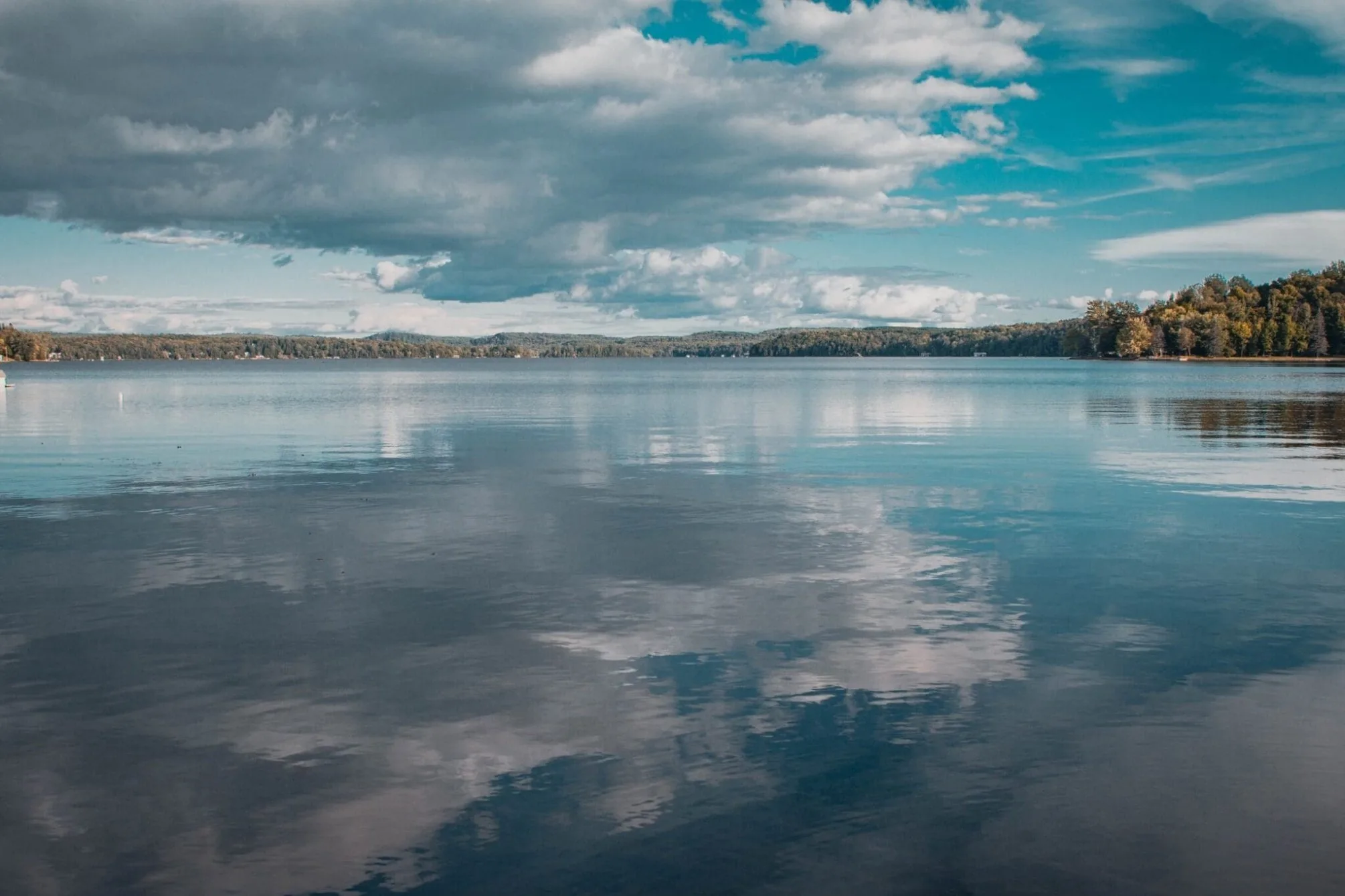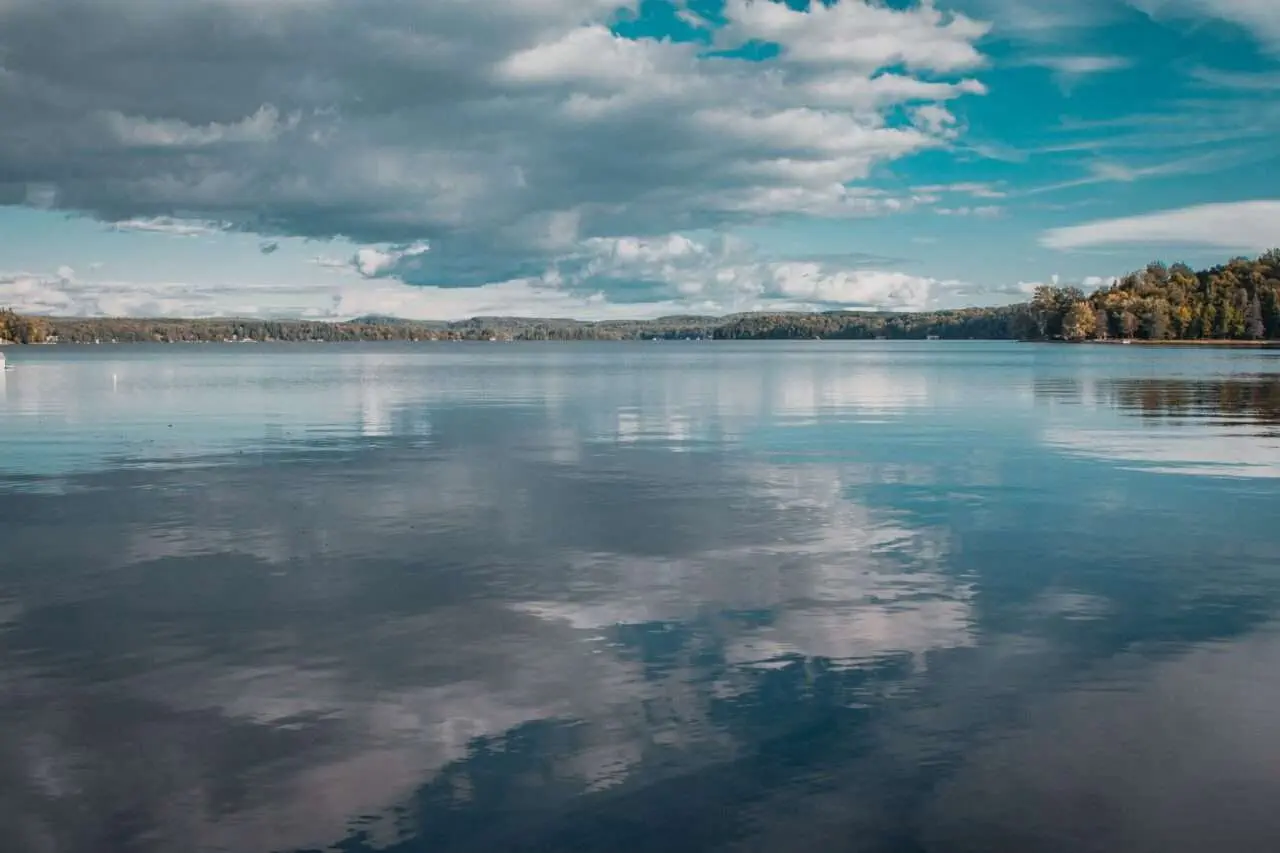 Lake Muskoka has some of the best towns surrounding it, like Bala, Port Carling, Gravenhurst, Huntsville, and the Bracebridge, which town has the magnificent Bracebridge falls. If you already planned your trip to Muskoka but can spend a couple of days more, please spare some time visiting these fantastic places.
Encircled with water and forests, lake muskoka region is truly a nature's gift to humankind. If you want to spice up your trip with a little adventure, consider visiting the northern side of the Algonquin Park and deeper in the faraway tract of the Georgian Bay.
After the world war ii The Free Grants and Homestead Act of 1868 also encouraged people to settle at Lake Muskoka and muskoka river.
Entire lakefront is a sight to see and perfect for view of milford bay So, book your muskoka cottages and vacation rentals at t muskoka wharf  today!
As an Amazon Associate, Icy Canada earns from qualifying purchases.
[amazon_auto_links id="81298"]
The Icy Canada team strives to create content that matters. It's why our content is written by travel writers, authority experts, well-known authors, and niche experts. Our content is also periodically reviewed by expert authors for accuracy and trustworthiness.
As an Amazon Associate, Icy Canada earns from qualifying purchases. [amazon_auto_links id="81298"]