The city of Alberta is famous for its Rocky Mountains and National Parks. One fine day, what if your friends get you a surprise gift for a trip to Banff National Park in Alberta, Canada? I am sure your first thought would be regarding your accommodation. Besides, you may be confused. Discover now: Is it better to stay at Banff or Lake Louise and carefully enjoy it the best way?
Whether on a one-day trip or among 10-day visitors, welcome onboard! This article will provide ample insight into your stay at Lake Louise and the town of Banff. 
1. Is It Worth Staying in Banff or Lake Louise?
The tourist season in Alberta, Canada, shows Lake Louise and Banff are very popular. Ultimately, both destinations have always satisfied whoever came into contact with them. If you are looking for a peaceful and natural setting, Lake Louise is a great option. However, if you prefer more lively and outgoing surroundings, choose Banff.
1.1 How Far Apart Are Lake Louise and Banff?
Lake Louise is 61 kilometres away from Banff Town. You will reach either place in approximately 45 minutes if you take the Trans Canada Highway. On the other hand, it can take only one hour if Bow Valley Parkway is your route. 
1.2. How Many Days Do You Need in Banff and Lake Louise?
Specifically, to fully enjoy experiencing both places, staying for at least a week will do. You will enjoy it even if you come as a 2-day visitor on your holidays during the tourist season. Luckily, public transportation is readily available if you stay in either place.
Keep in mind that these destinations book up quickly during tourist season. Depending on your budget and interest, I recommend making hotel reservations before you go there. 
2. Accommodation in Banff National Park
Banff National Park includes both Lake Louise and the town of Banff. Fortunately, you can schedule a shuttle to see its popular lakes and famous spots. They can be Banff, Lake Louise and many other attractions. Side by side, make sure to prepare for backups. Here, the weather can change quickly.
Sometimes, it changes drastically at different elevations in the Rocky Mountains. Additionally, keeping bear spray on hand is a must when you walk across the thick forests in the park.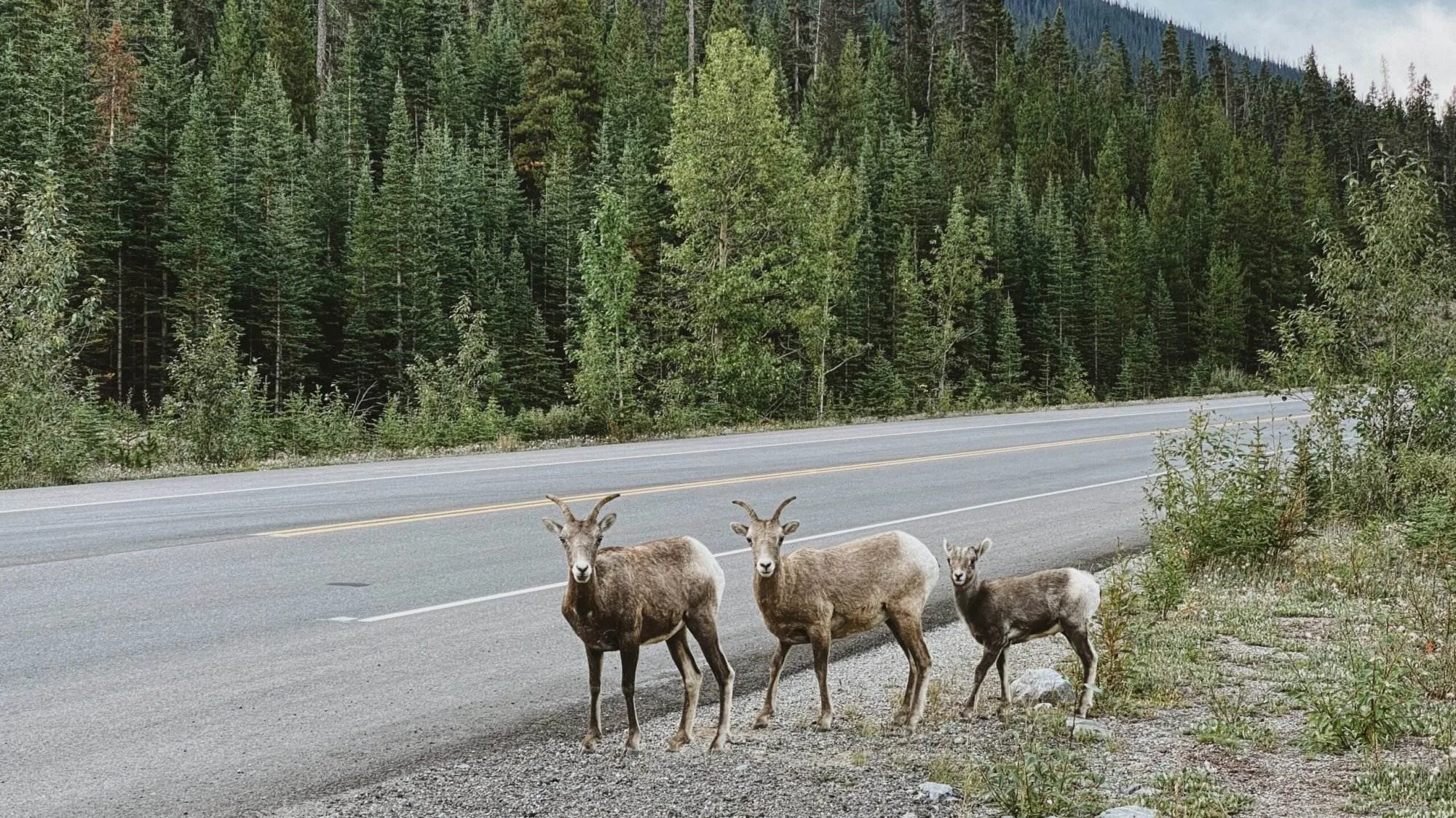 Walk into the park with a park pass. It can be purchased online, at the park entrance, or at the Banff Visitor Center. As for accommodations, both Lake Louise and the town of Banff are great options. However, I would suggest starting your stay in Banff Town. Comparatively, it is the best choice for first-timers, allowing for easy and maximum options for accommodation during your stay.
2.1. What to Expect When You Stay in Banff 
For accommodation, I always prefer to start in this beautiful Banff town. It provides every convenience and comfort I expect as a traveller, compared to being at Lake Louise.
Comparatively, the lake area is quite expensive. As social animals, you must fulfil your basic needs of food, shelter, and security. After that, go for emotional and aesthetic pleasures. Firstly, one should settle into more comfortable and easy-to-access accommodations and then venture into the more natural setting at Lake Louise.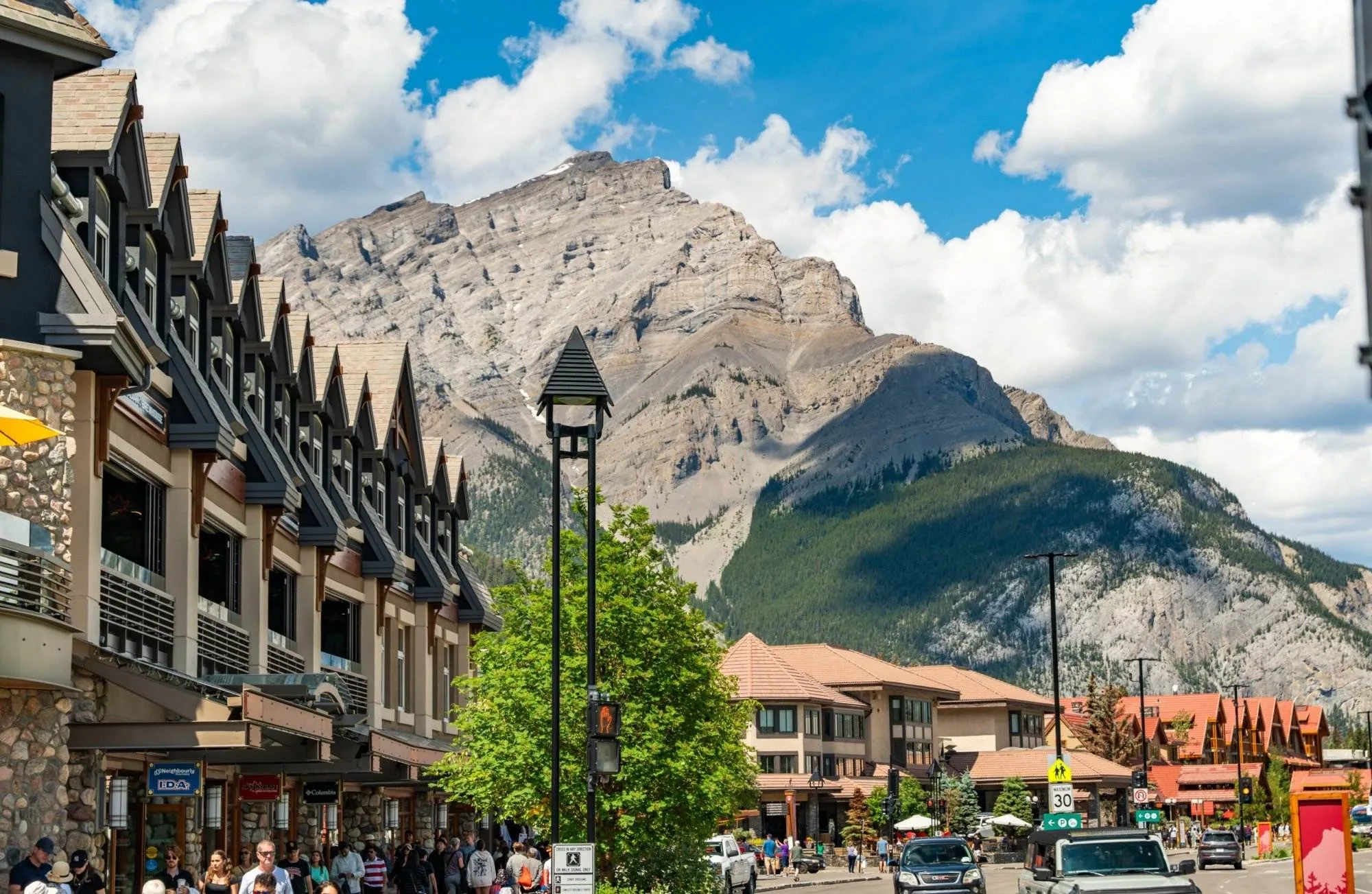 Towards the end of the vacation, one may head to Lake Louise with enough knowledge and experience of the area. Besides, the stay in Banff will help clear your head of any worries about the hotel fee. Likewise, one can also focus on the amazing adventures to have in the Canadian Rockies.
It is because, presently, there are many affordable hotels in Banff Town. Across  Banff Avenue, you will love being surrounded by people with similar concerns. Hence, it will make you feel more at ease. In particular, you will be comfortable exploring for accommodations, food, and fun. 
2.2. Banff Town as a Rich Cultural Hub
The Town of Banff is in the Bow River Valley. If you are looking for adventure, culture, and history, Banff is the perfect blend of all three. Additionally, it has plenty of museums, galleries, and historical sites to explore. In its vicinity, you will find many fascinating places to visit representing the cultural dimension of Canada, such as The Banff Center, the Whyte Museum, and the Buffalo Nations Luxton Museum.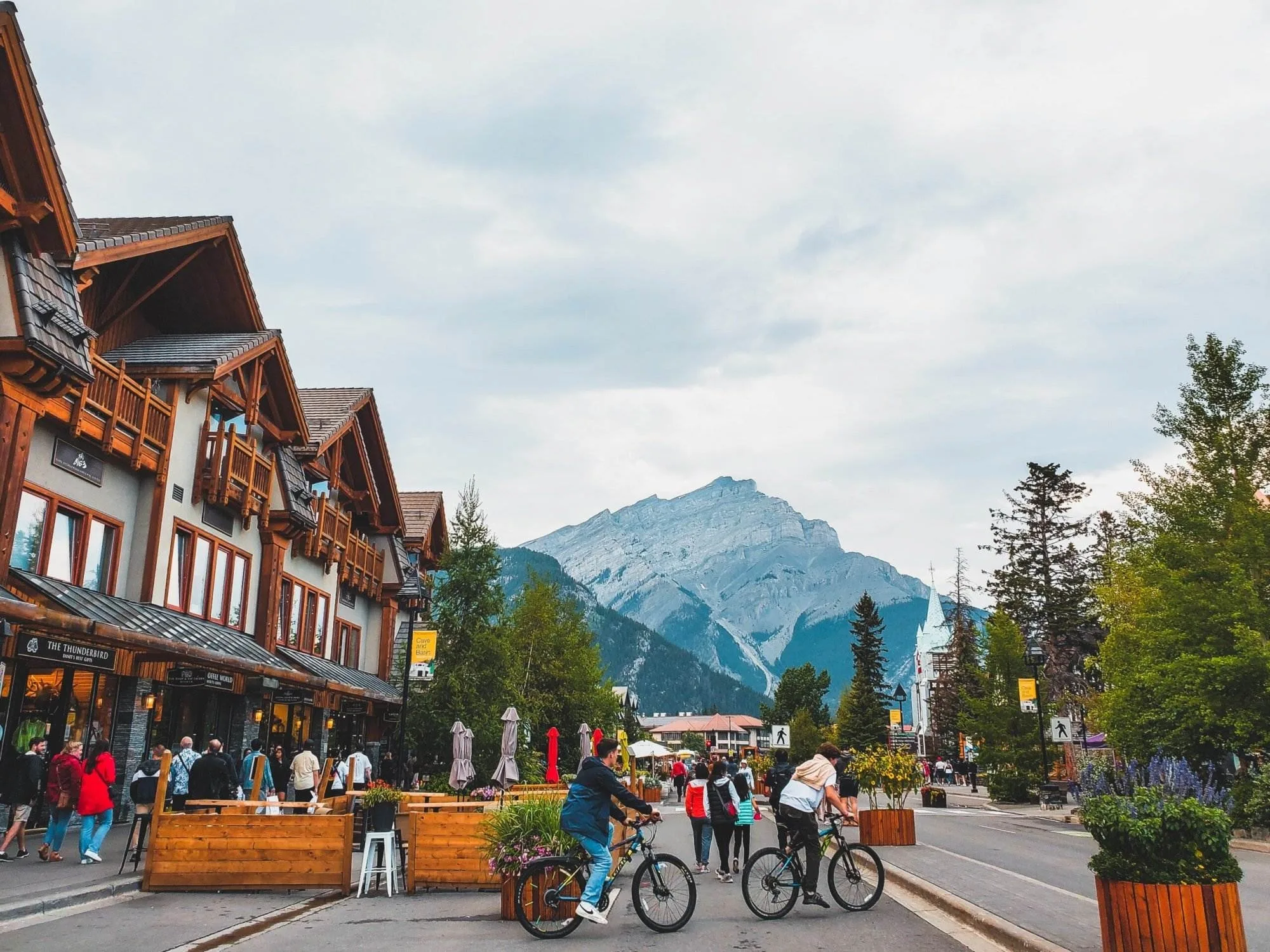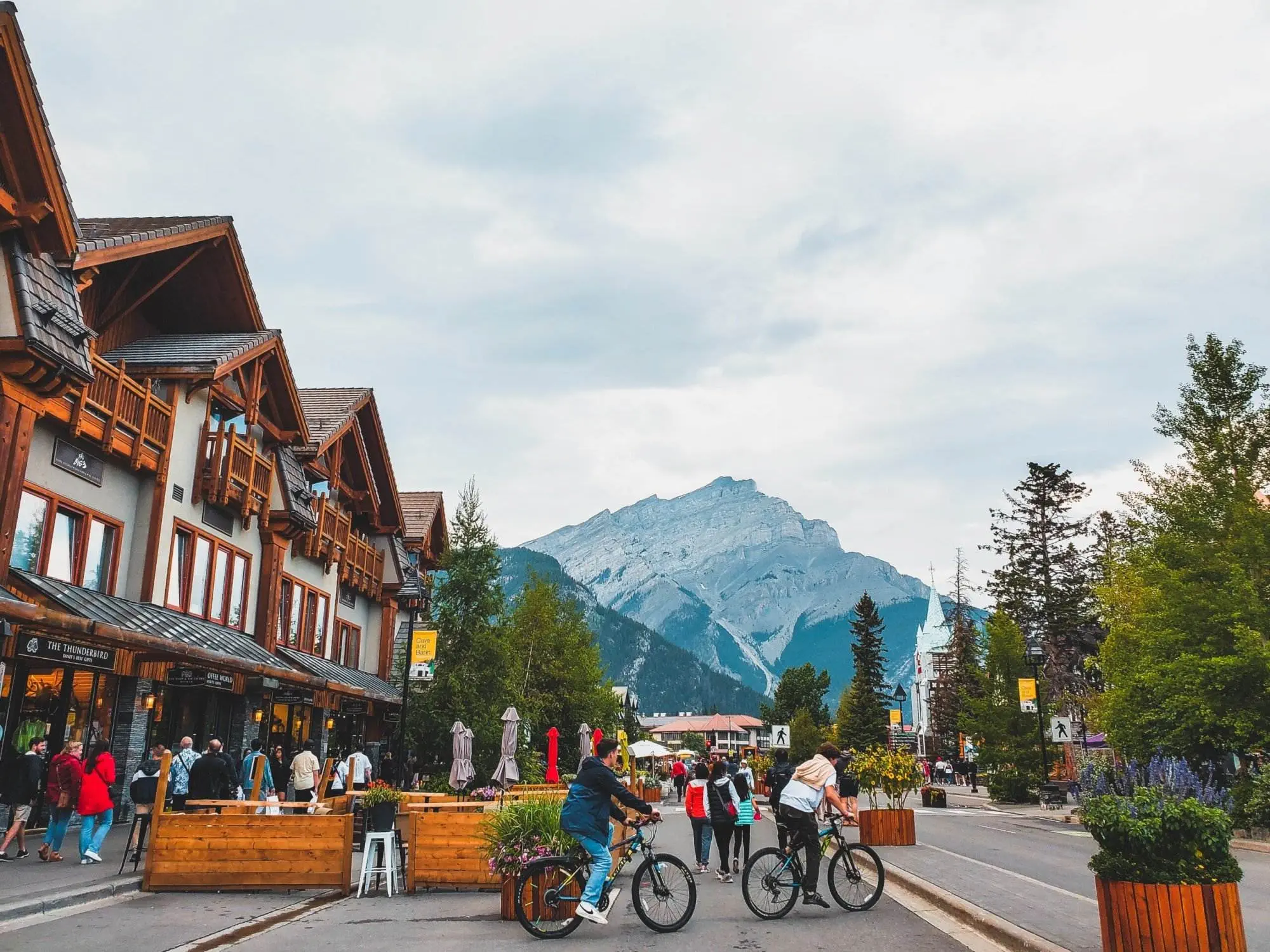 To witness living diversity, step out of your accommodation. In walking distance on Banff Avenue, you go hand in hand with cultural diversity.  For me, it is yet another tourist attraction.
2.3. Where Should I Stay When I Go to Banff?
Banff Town has excellent restaurant options. Additionally, you can step into an accommodation from budget-friendly to luxury hotels. Many families reported enjoying their stay at Peaks Hotel and Suites, Moose Hotel and Suites, and High Country Inn.
It is not a surprise that Peaks Hotel and Suites, Moose Hotel and Suites and Canalta Lodge are eye candies in peak season. On the other hand, you will be at ease when looking for good shopping stores, coffee shops, spas, and bars. It has nightclubs, a bowling alley, and a movie theatre. Public transportation is easily accessible to pick you up near your accommodation. 
Unlike Lake Louise, this lively town features an enormous list of restaurants with rich menus. You can expect vibrant nightlife in Banff. A few of these restaurants include The Grizzly House, Brazen, Ticino, The Bison, Hankki, and Block Chicken. Luckily, these restaurants satisfy your taste buds with world-famous cuisines. 
2.3.1. Fairmont Banff Springs
If you wish to receive a Royal treatment in a Royal setting, head to the most famous Fairmont Banff Springs near Downtown Banff. This 1888 resort is a luxury spot with gorgeous mountainous scenery. The Fairmont Banff Springs is an Eco-certified 4-star hotel. Conveniently, it is near Downtown Banff and Tunnel Mountain.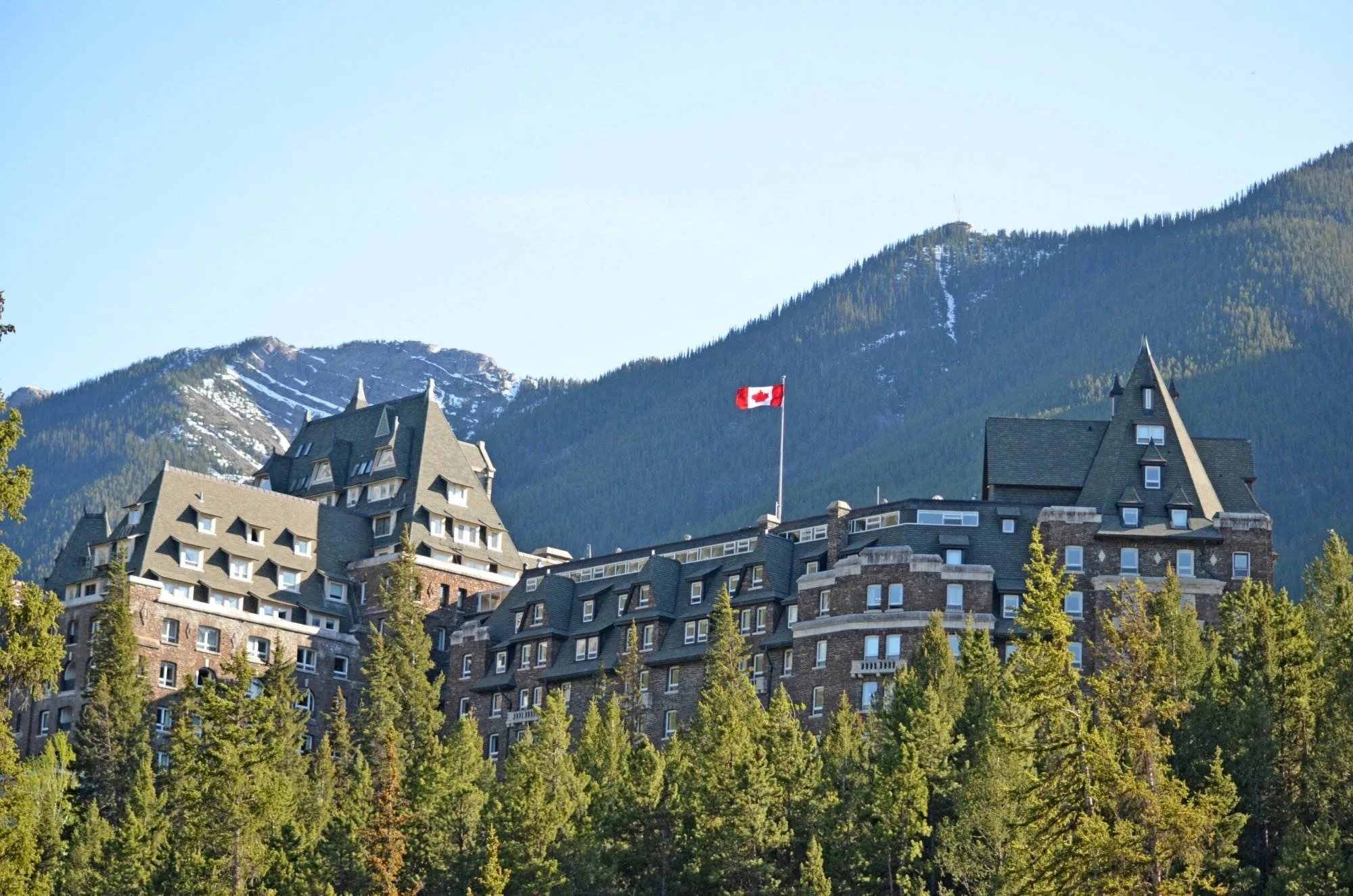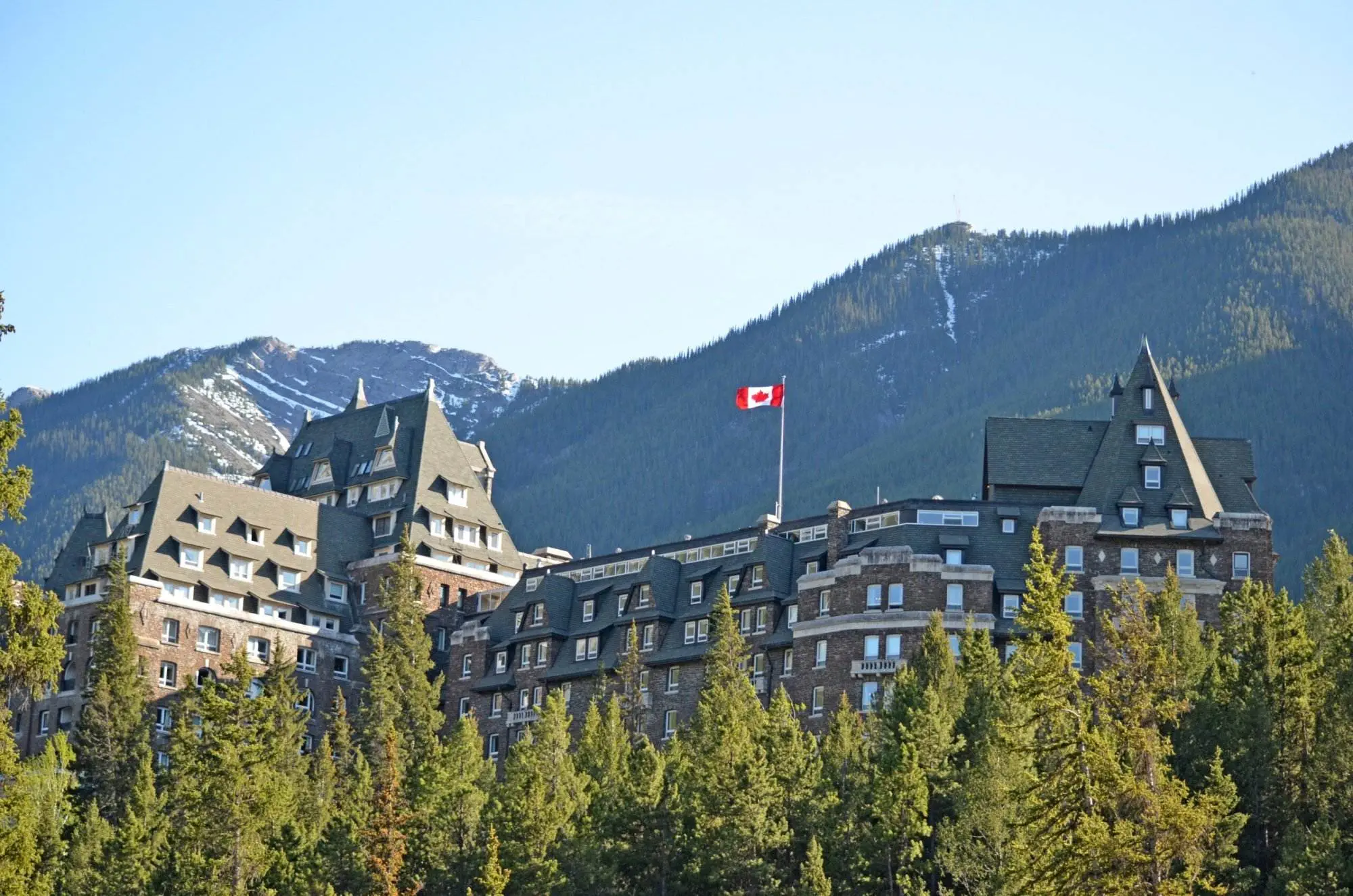 They have a peaceful, romantic and child-friendly environment. Here, you can expect an incredible experience with pleasant suites, superb dining service, and delicious meals.
Nearby attractions include Banff Gondola, Banff Falls and many hiking trails. Its bar, nightlife, spa, outdoor hot tub, gym, amenities, and many other services are well-liked by visitors.
2.3.2. Banff Inn
Banff Inn is another popular accommodation located at the central location in Banff. It is just a 10 to 11-minute walk from Banff and Lake Louise Tourism, Downtown restaurants and shops. Due to its affordable costs, great ratings, and excellent facilities, Banff Inn is one of the finest hotels in Banff.
For skiing season, the hotel provides convenient access to Mount Norquay Ski Resort and Banff Sunshine. It is an excellent alternative for budget-conscious travellers. You will admire its comfort plus entertainment in the form of its big rooms, Jacuzzi tubs, restaurant, and free underground parking.
2.3.3. Budget-Friendly Accommodations in Banff Area
If you ask, is Banff affordable to reside in?  The answer is, on average, the monthly rent of Banff for one adult is $1200. It includes the payment for the residence, food and entertainment. You will find budget-friendly and cheapest hotels and restaurants in Banff. Some include Samesun Banff, Hi Banff Alpine Centre, Banff International Hostel, Hi Banff Alpine Center, Bow View Lodge, Banff Inn, High Country Inn, Canalta Lodge etc.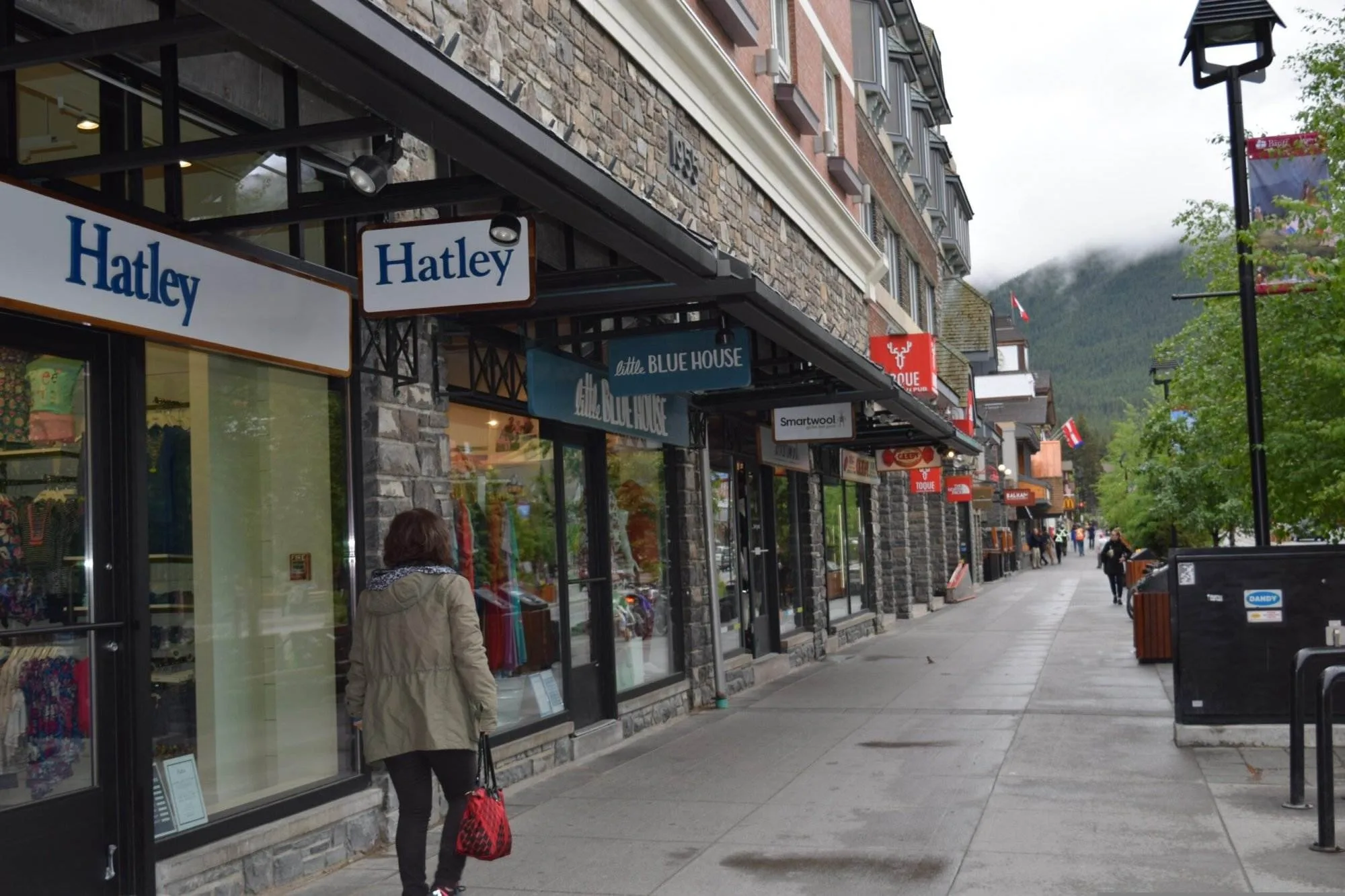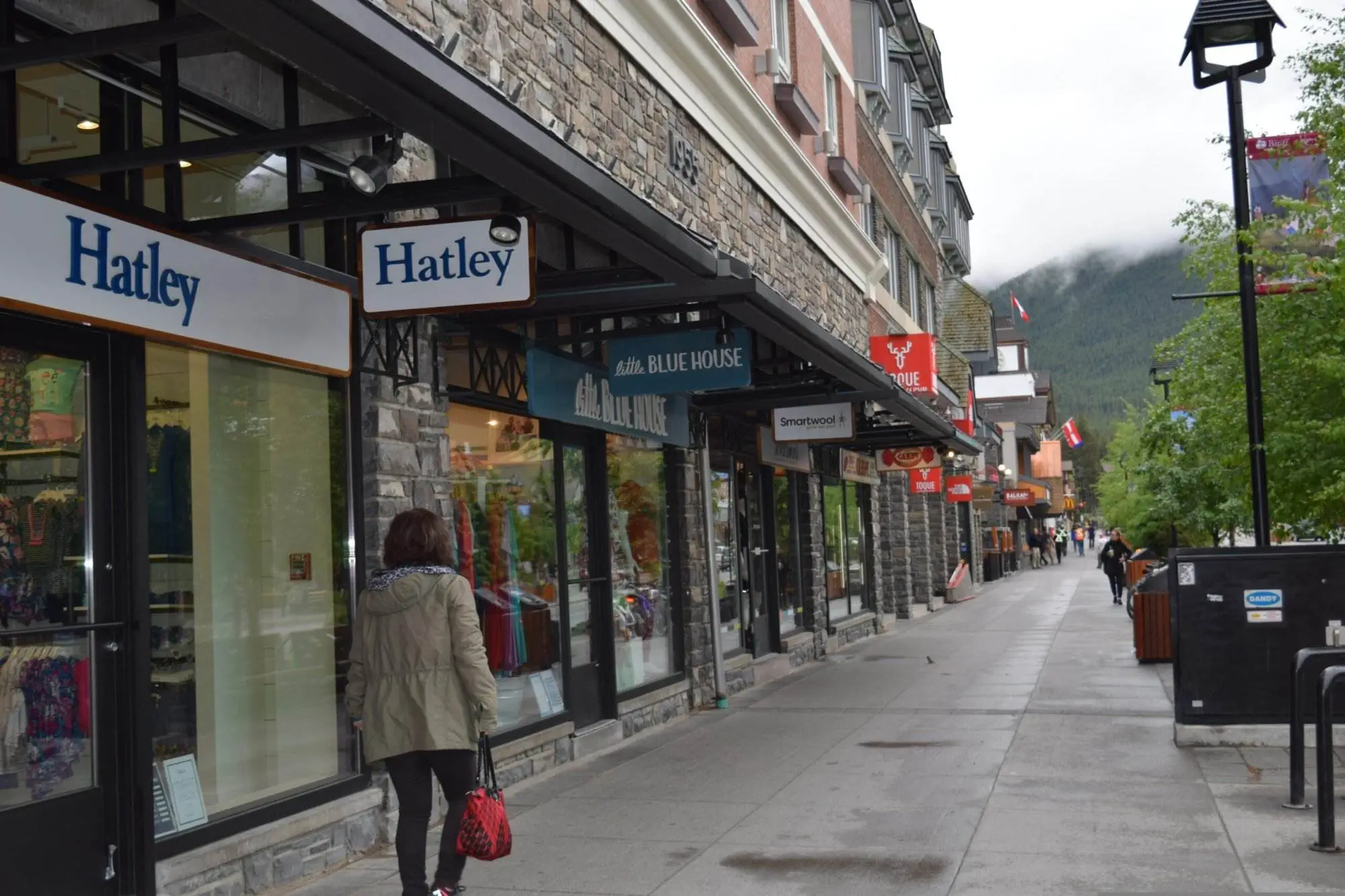 For budget-friendly months in Banff, you can expect April, May, September, October, and November to be the cheapest. During these months, Banff does not receive many tourists. 
2.4. Things to Do at Banff
Near to Calgary and nearby Canmore, this town grabs our attention for 24-hour entertainment. In Banff, one may easily hike to the famous Kananaskis Country and Johnston Canyon. Spare some time to amuse yourself at the banks of Lake Minnewanka and Vermilion Lakes.
Staying at Banff allows you to dip in the famous Banff Upper Hot Springs. It will further introduce Canadian history through Cave and Basin National Historic Site.
3. What to Expect When Staying at Lake Louise  
Nature lovers love to visit Lake Louise for its more tranquil vibes than Banff. In peak season, it is rich with busy days and quiet nights. Staying at Lake Louise increases your chances of seeing the gorgeous lake before everyone else without being overwhelmed by crowds. You will also be able to secure a parking spot.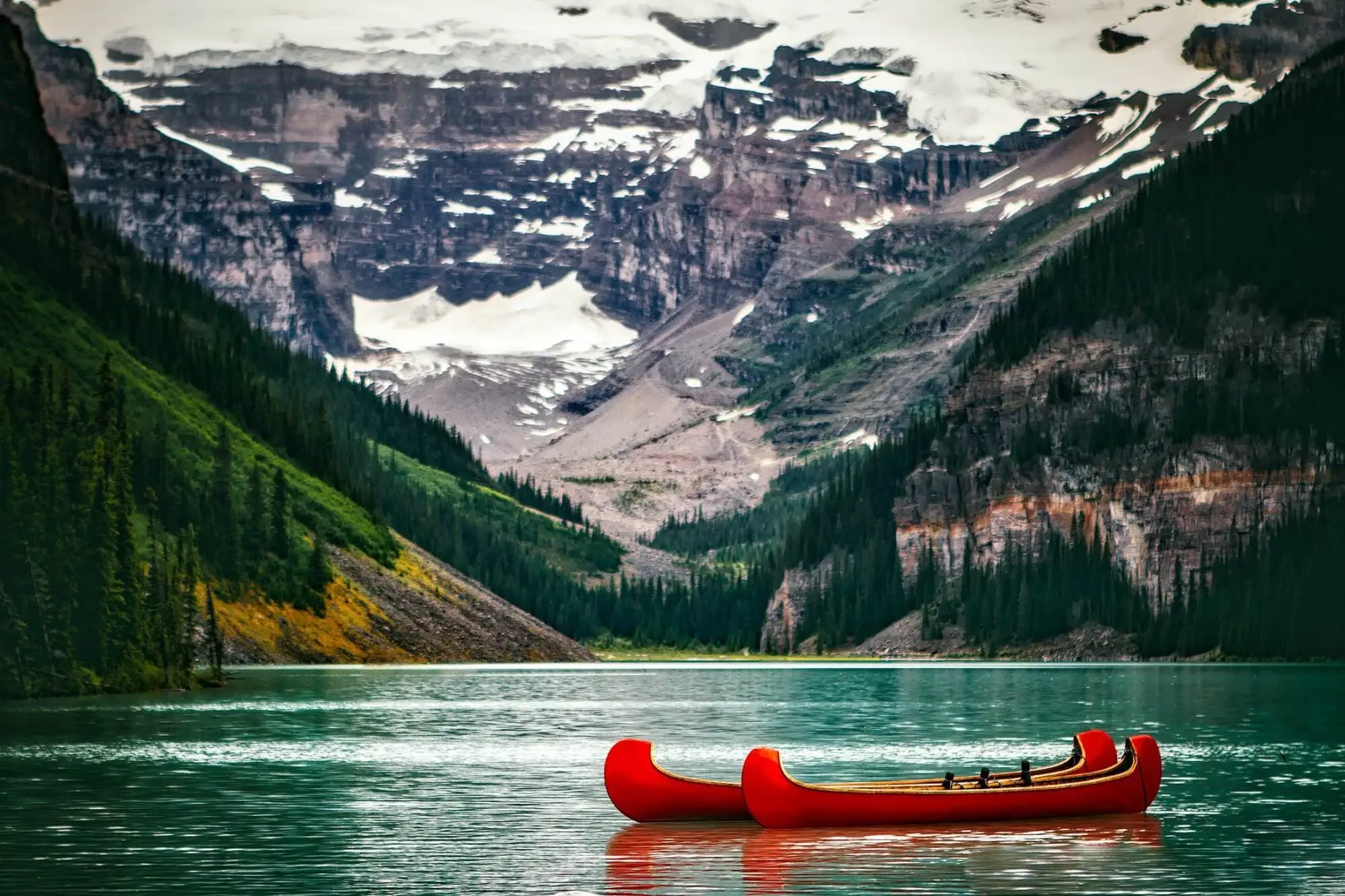 Lake Louise provides easy access to Banff National Park, Lake Louise Ski Resort, and Moraine Lake. At the lake, it is easier to explore Yoho National Park, the Kootenays, and Jasper National Park. 
3.1. Where to Stay in the Lake Louise Area
The hotels at Lake Louise are the busiest and most expensive in the summer as compared to Banff. All the best hotels are packed with tourists in peak season. This leaves only a handful of accommodation options. Your stay in Lake Louise is like a tug of war to get the perfect accommodation in the summer. One such place is Paradise Lodge & Bungalows, which is 20 minutes from Lake Louise.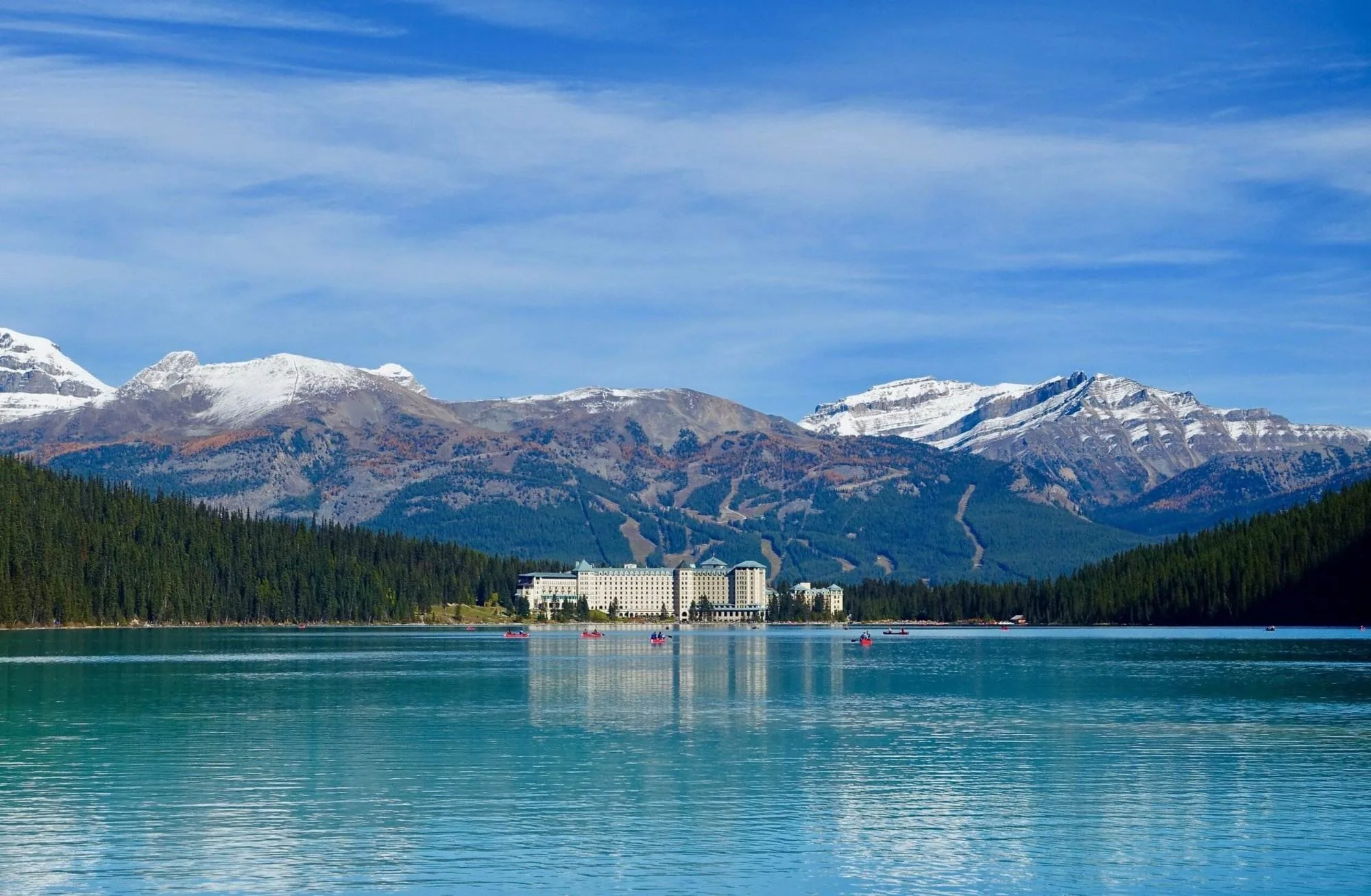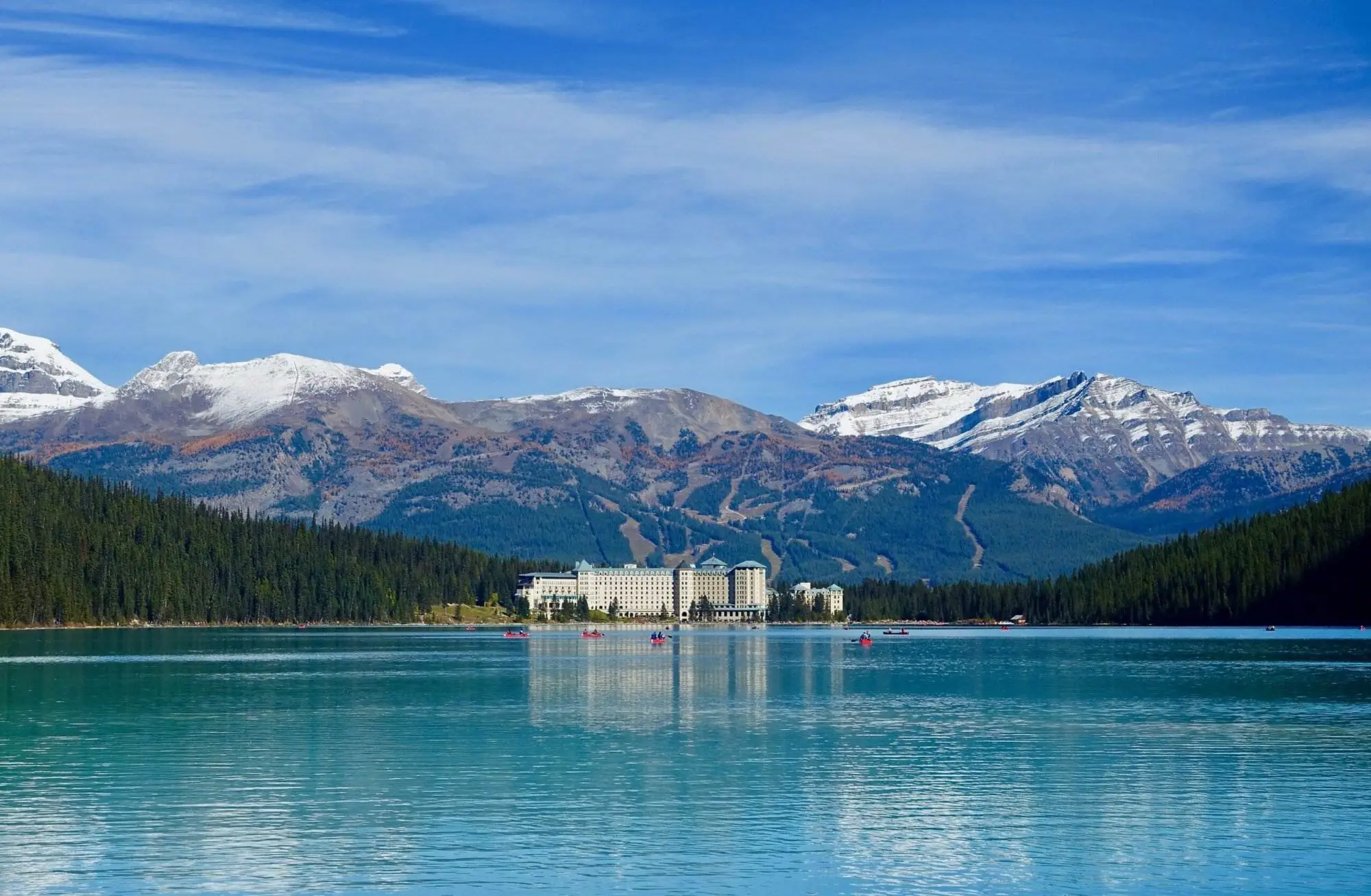 Consider Deer Lodge, Hi Lake Louise Alpine, Castle Mountain Chalets, Hi Castle Mountain Wilderness Hostel, Glacier Mountaineer Lodge, and Mountaineer Lodge. These are some of the budget-friendly options. 
Roaming around and getting into a welcoming restaurant is refreshing after the day's hike at Lake Louise or Lake Louise Village. Some top-rated, excellent restaurants at Lake Louise are Post Hotel Dining Room, Whitehorn Bistro, Baker Greek Bistro, and The Walliser Stube. 
3.1.1. Fairmont Chateau Lake Louise
Fairmont Chateau Lake Louise is considered the best luxury hotel in Lake Louise. Specifically, it is the only hotel built on the banks of the lake. Summer months at the hotel mean it is not an easy-to-access option. Its room service, dining options, clean environment, indoor pool, and treatment are as luxurious as its name. Its well-kept restaurant area is reasonably priced, and the coffee shop serves well. The view of Lake Louise from the Fairmont Lake Louise Hotel is spectacular.
3.1.2. Lake Louise Inn
Another popular option for accommodation near Lake Louise is Lakethe  Louise Inn. From this hotel, a one-hour stroll will get you to the lake. It has a mini golf course, pool, and steam room in quiet and peaceful surroundings. This hotel provides easy access to shuttle service to Moraine Lake and Lake Louise. Additionally, you will enjoy a free bike rental to take you around the Canadian Rockies.
3.1.3.Lake Louise Ski Resort
Lake Louise Ski Resort is where all the fun exists in the winter. During the ski season, you will see tourists scattered on its terrains. Never mind, it is a once-in-a-lifetime opportunity to try taking photos of every moment. It also causes the hotels to fill up quickly.
To save money, time and effort, check the availability of accommodation near Lake Louise Ski Resort online. Some of the best-rated hotels near the resort are worth mentioning, like the iconic Fairmont Chateau Lake Louise, Post Hotel & Spa, Mountaineer Lodge and Deer Lodge.
3.2. Summer and Winter Attractions at Lake Louise
Summer, spring or winter, Lake Louise is equally with stunning lake views. Gondola rides, hiking, boating, wildlife sightings, camping, horse riding, cycling, rock climbing, and mountaineering are popular summer activities.
At Lake Louise, you will discover a lot of adventure on Icefields Parkway. Therefore, start in the early morning. Gradually, explore beautiful places like Bow Lake, Peyto Lake, and Maligne Canyon along the Icefields Parkway. Like Lake Louise, the presence of Lake Moraine amidst a rich landscape is another attraction for everyone. In fact, this stunning emerald lake is 20 minutes drive from Lake Louise. 
In the winter, Lake Louise Village and Lake Louise Ski Resort are covered with white sheets of snow. Meanwhile, you will love a sleigh ride. It is no wonder that skiing down the mountains and skating are two on-demand winter sports at Lake Louise.
4. Ending Note
You will undoubtedly create a mental map to discover now: Is it better to stay at Banff or Lake Louise? Precisely, Lake Louise and Banff are terrific vacation destinations with stunning landscapes and first-rate hotels. While Banff accommodation is ideal for large groups and families, Lake Louise is affordable for singles and couples. Moreover, both Lake Louise and Banff offer diverse experiences. Therefore, it is my best bet that both Banff/ Lake Louise are must-see destinations in the summer and the winter.
Banff Lake Louise combination, as two of the most beautiful places, offers numerous advantages and a few drawbacks. Indeed, it is necessary to embrace their stunning scenery and have fun. After all, what is the meaning of adventure in the Canadian Rockies if you do not encounter minor scrapes? In brief, plan your holiday with appropriate planning and lodgings to enjoy the natural beauty and pleasures of both destinations.
As an Amazon Associate, Icy Canada earns from qualifying purchases. [amazon_auto_links id="81298"]
The Icy Canada team strives to create content that matters. It's why our content is written by travel writers, authority experts, well-known authors, and niche experts. Our content is also periodically reviewed by expert authors for accuracy and trustworthiness.
As an Amazon Associate, Icy Canada earns from qualifying purchases. [amazon_auto_links id="81298"]