Have you ever been to the capital of British Columbia, Victoria? Walked around its Inner Harbour during dusk? Or had the legendary afternoon tea at the Butchart Garden?
If not, no worries! We have got your back.
Victoria, the capital of British Columbia, is located on the West Coast. Since it's close to their biggest west coast city Vancouver, it sometimes gets overshadowed, but that doesn't take away the quaint charm of the place. If you are wondering what to do in Victoria, BC, read on?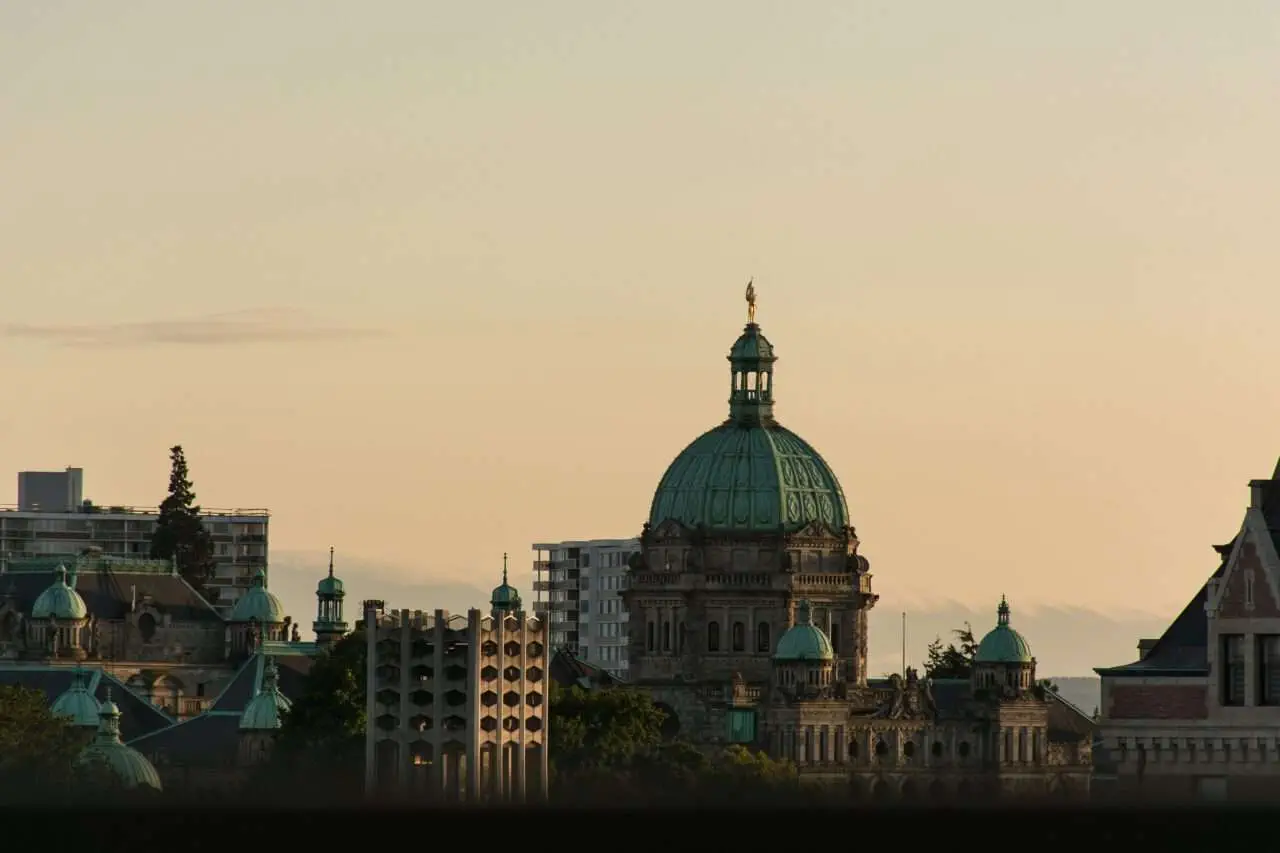 Here is a catalogue of what to do in Victoria, BC.
Accessibility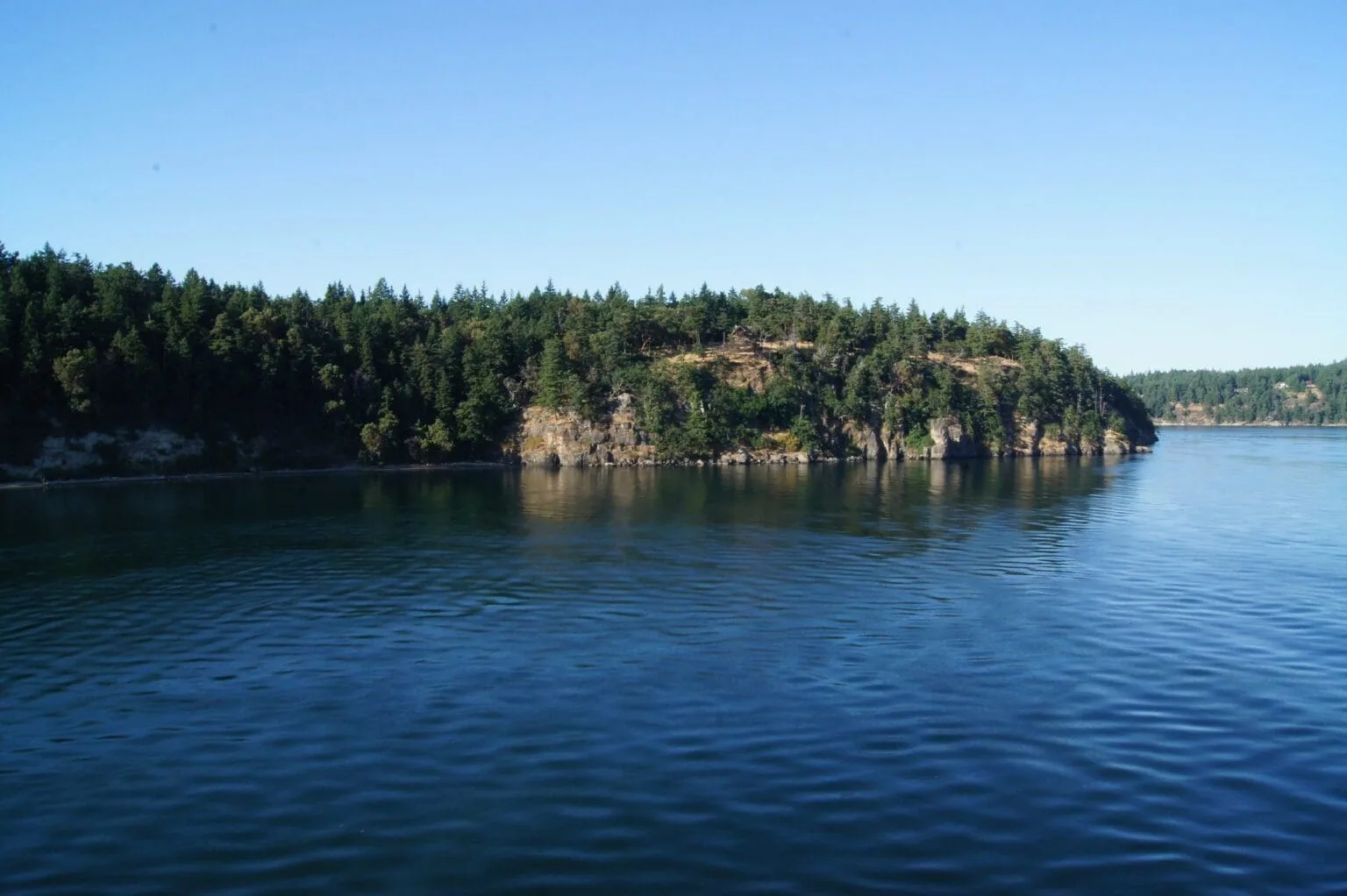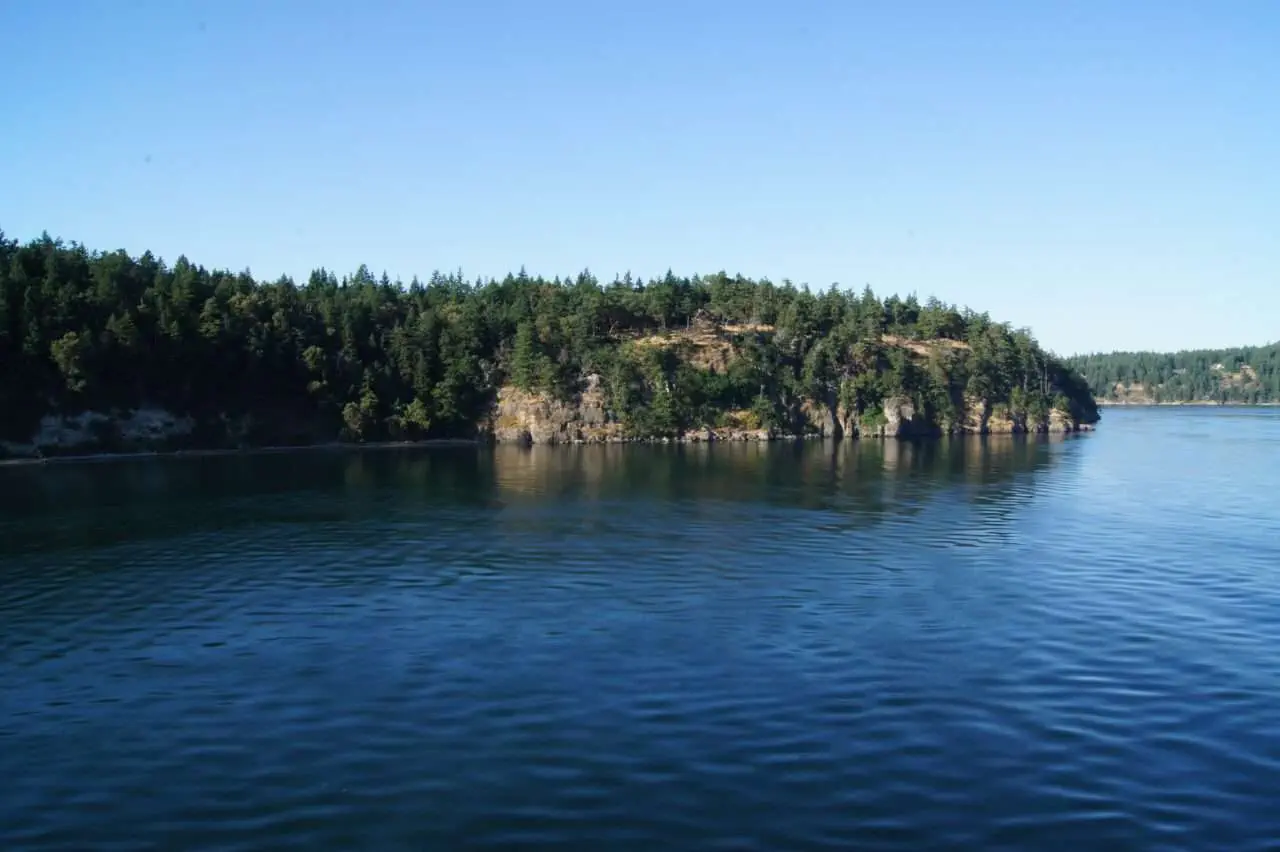 It's situated on Vancouver Island, but don't let the name of the island fool you. The city of Vancouver isn't actually there. Since it's on an island, you have two ways to get there- on an aeroplane or a ferry boat. The airport isn't huge, so there aren't too many international flights. But there are plenty of regular flights from Seattle and Vancouver, so you shouldn't have any trouble connecting through those cities.
If you decide on a road trip, the ferry terminal has regularly scheduled ferry service from mainland Canada and a bunch of smaller islands. There's even a passenger ferry from Seattle to downtown Victoria.
Once you get there, it's a pretty small city, so you should be pretty close to everything if you get a hotel near downtown Victoria.
With abundant parkland, it's known for outdoor activities.
WHAT TO DO IN VICTORIA, BC
1. INNER HARBOUR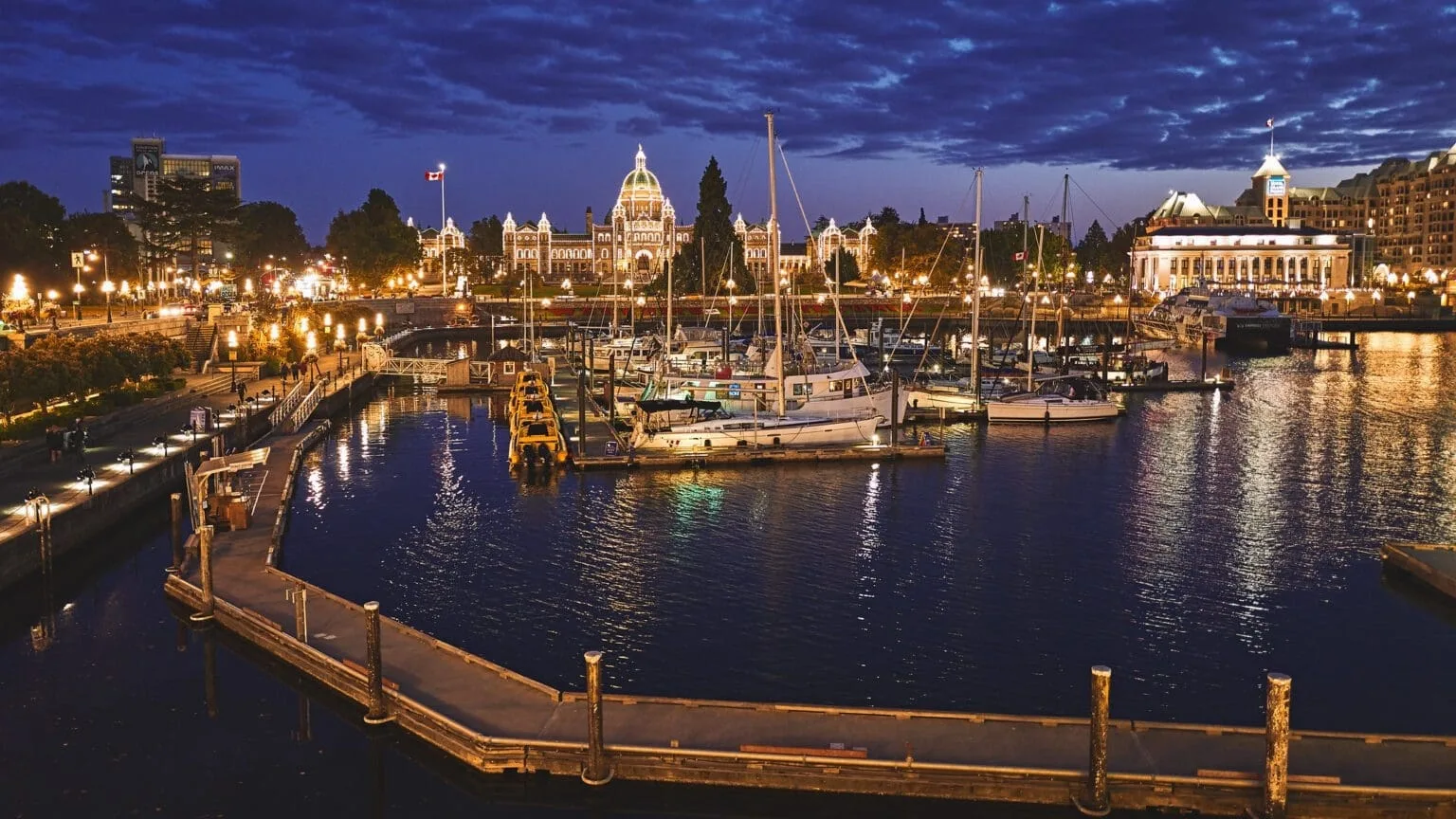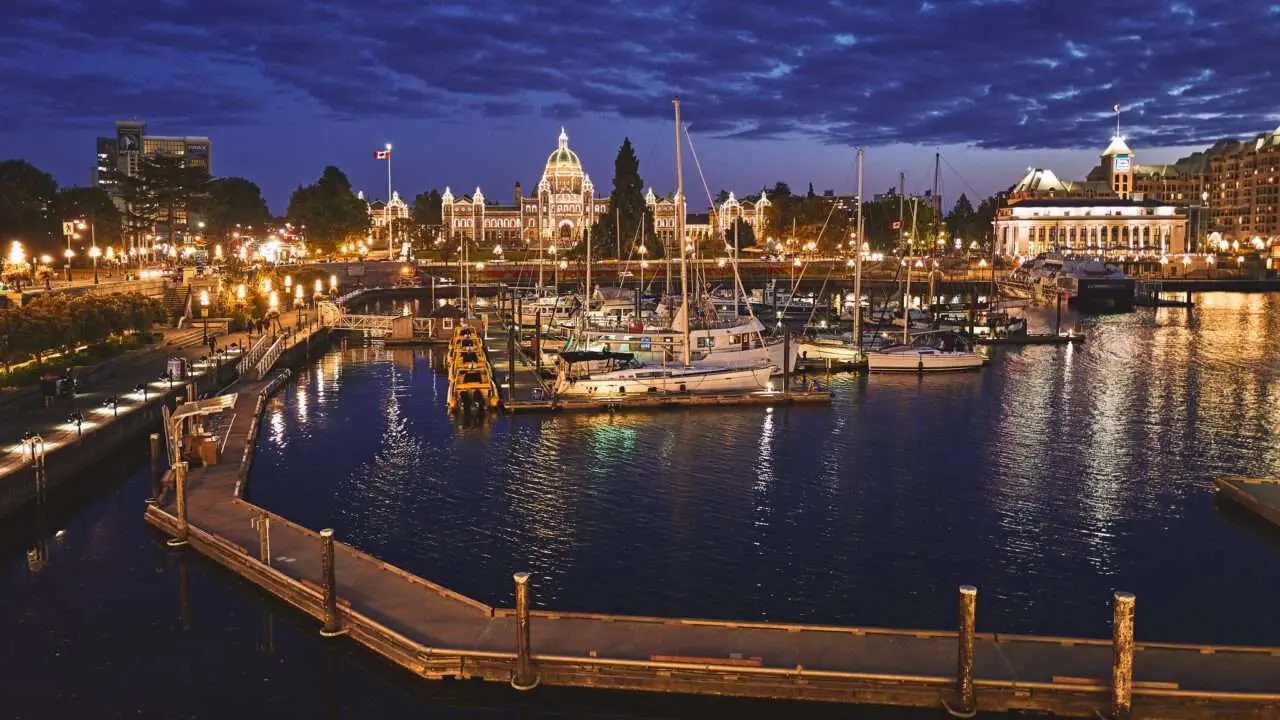 The centrepiece of Victoria is the Inner Harbor. It's a great place to start your trip and take a walk by the water. The harbour is lower down than the road, with a little path you can take to see the water and all of the boats.
It's lined with plenty of little food stalls and souvenir stands and places to sit, so it makes for a really nice spot.
The Inner Harbor is surrounded by some of the most recognizable buildings in the city. To start with, you've got the old Empress Hotel looking out over the water like a big coastal castle. Then on the other side is the British Columbia Legislature since Victoria is the capital of the province.
If you spend any time at the Inner Harbor, you're gonna notice that there are a lot of floatplanes taking off and landing on the water. The Inner Harbor is Canada's busiest floatplane airport, so you'll see plenty of planes in the air.
After you've spent some time in the Inner Harbor, you can take a walk over to the Ogden Point breakwater. The first thing you'll notice when you get there is that it's decorated with some great native Canadian artwork all along. If you walk along the path all the way down, there is a lighthouse at the end of this path.
As you go, you'll be able to see across the water to the mountains over in the USA. It is definitely a great spot if you want to stare at the water.
2. FISHERMAN'S WHARF
A short walk from downtown Victoria leads to Fisherman's Wharf, which is next on our list of what to do in Victoria, BC. It's full of rows and rows of multi-storied colourful houseboats with each pier like its own little street, so you can wander around through it and see what it would be like to live in a little community on the water.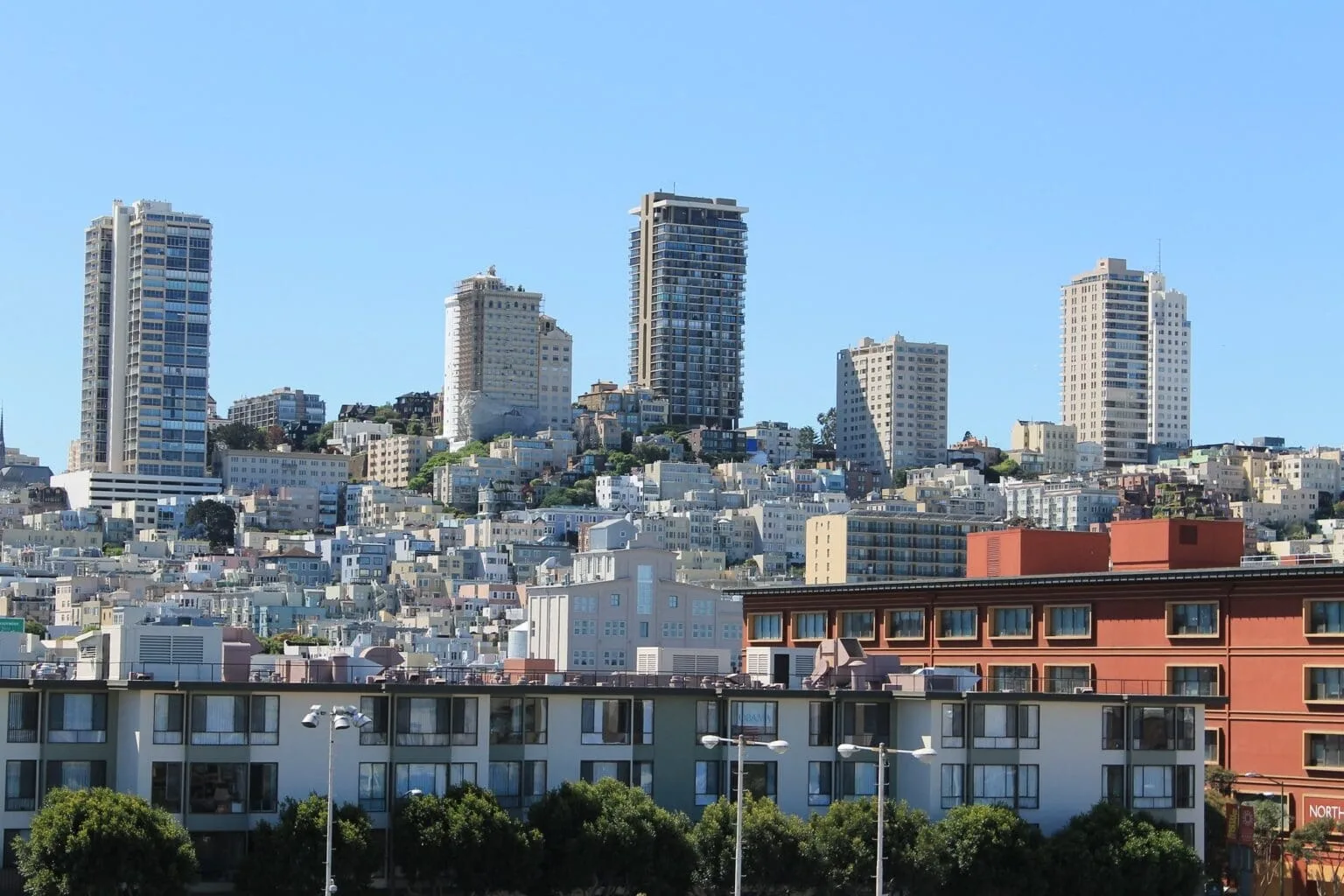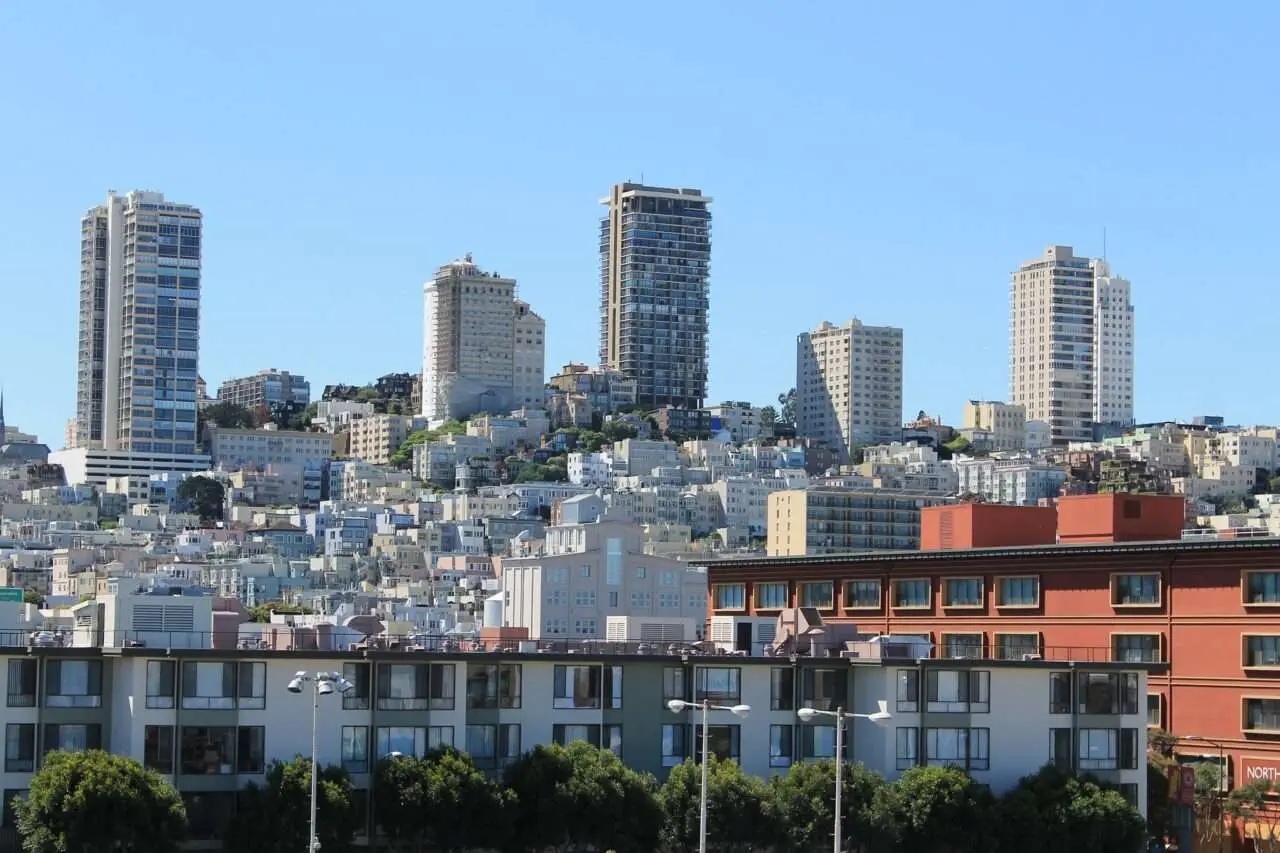 It even has its own little shops and restaurants there, and if you look in the water, you might even see a seal or two swimming around looking for some leftover food.
3. CHINATOWN, VICTORIA
Old Victoria has the second oldest Chinatown in North America after San Francisco. There's the main Chinatown road filled with all the shops and restaurants, but the coolest parts are the little alleyways that branch off the main road, little areas hidden away from the rest of the city.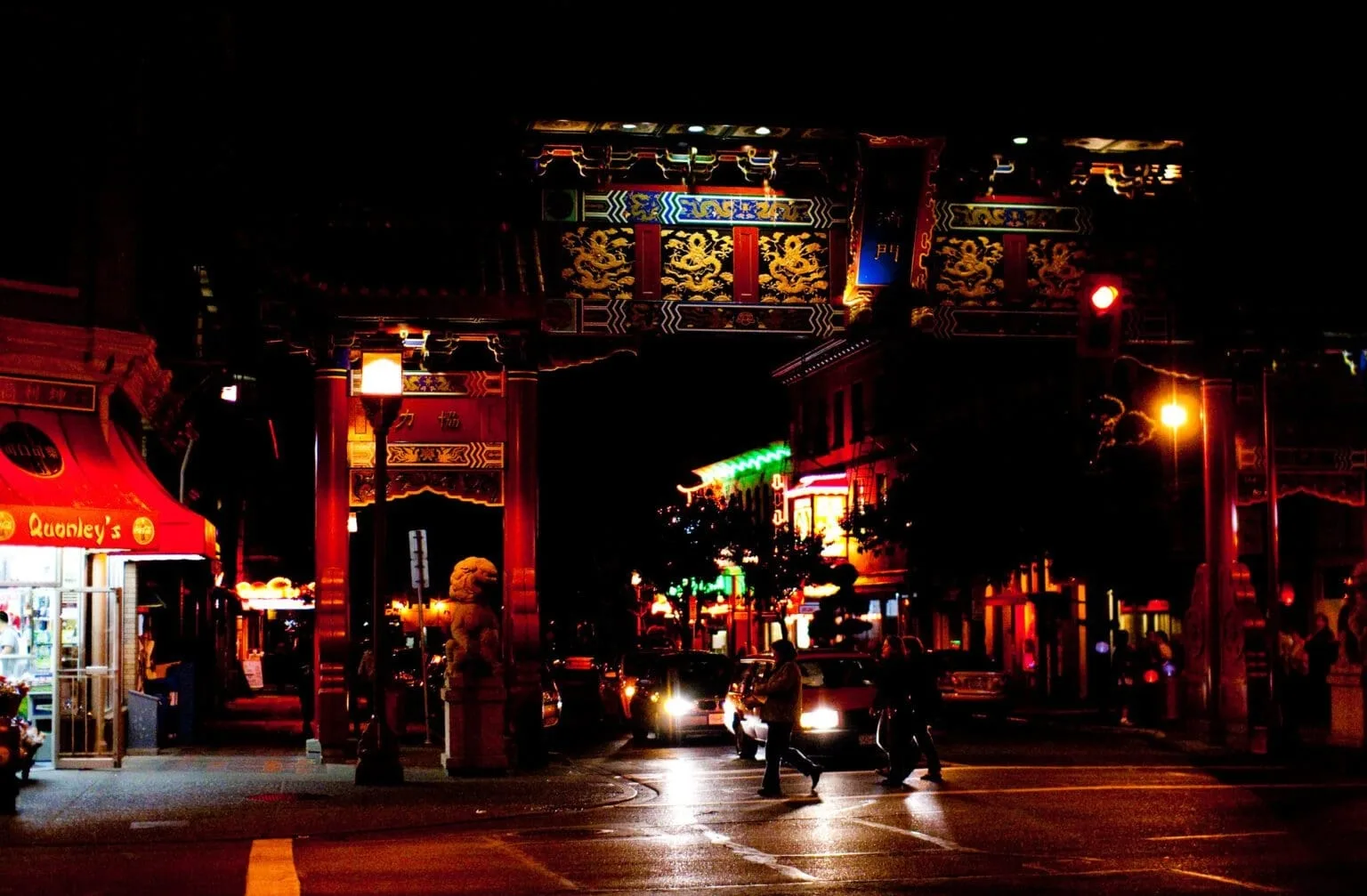 Another hidden away in Chinatown is a Chinese temple on the top floor of one of the buildings. It's easy to miss and requires going up a steep, narrow staircase, but it's definitely worth it. Even though it's small, it's a great place to visit if you're interested in Chinese temples since it's the oldest one in Canada that's dedicated to the Sea God.
Apart from this, there is another alley which is of prime tourist attraction- Fan Tan Alley. Fan Tan Alley was once home to gamblers, opium dealers and restaurants, but now it is just the narrowest alley in Canada and a prime location.
4. CRAIGDARROCH CASTLE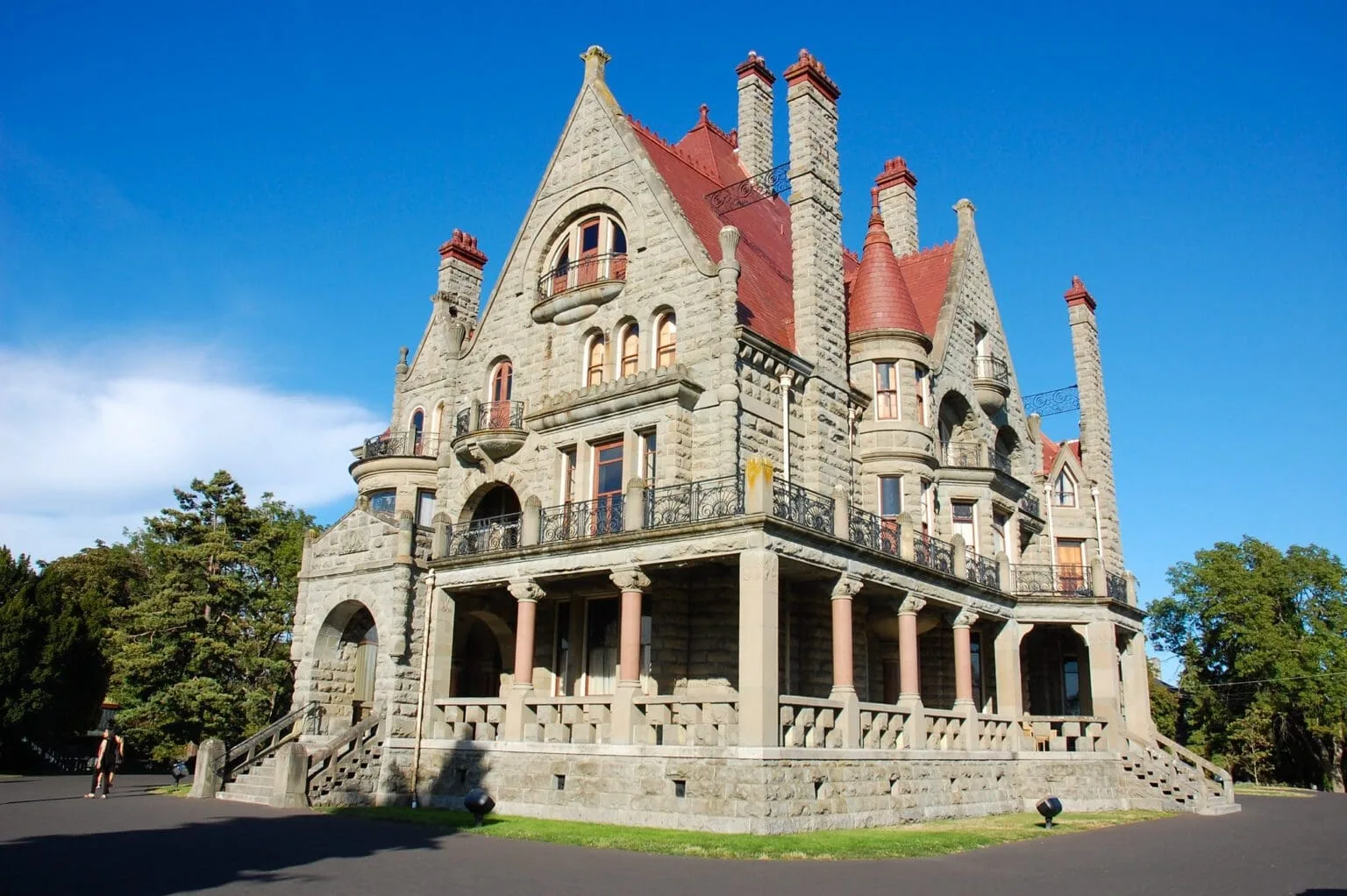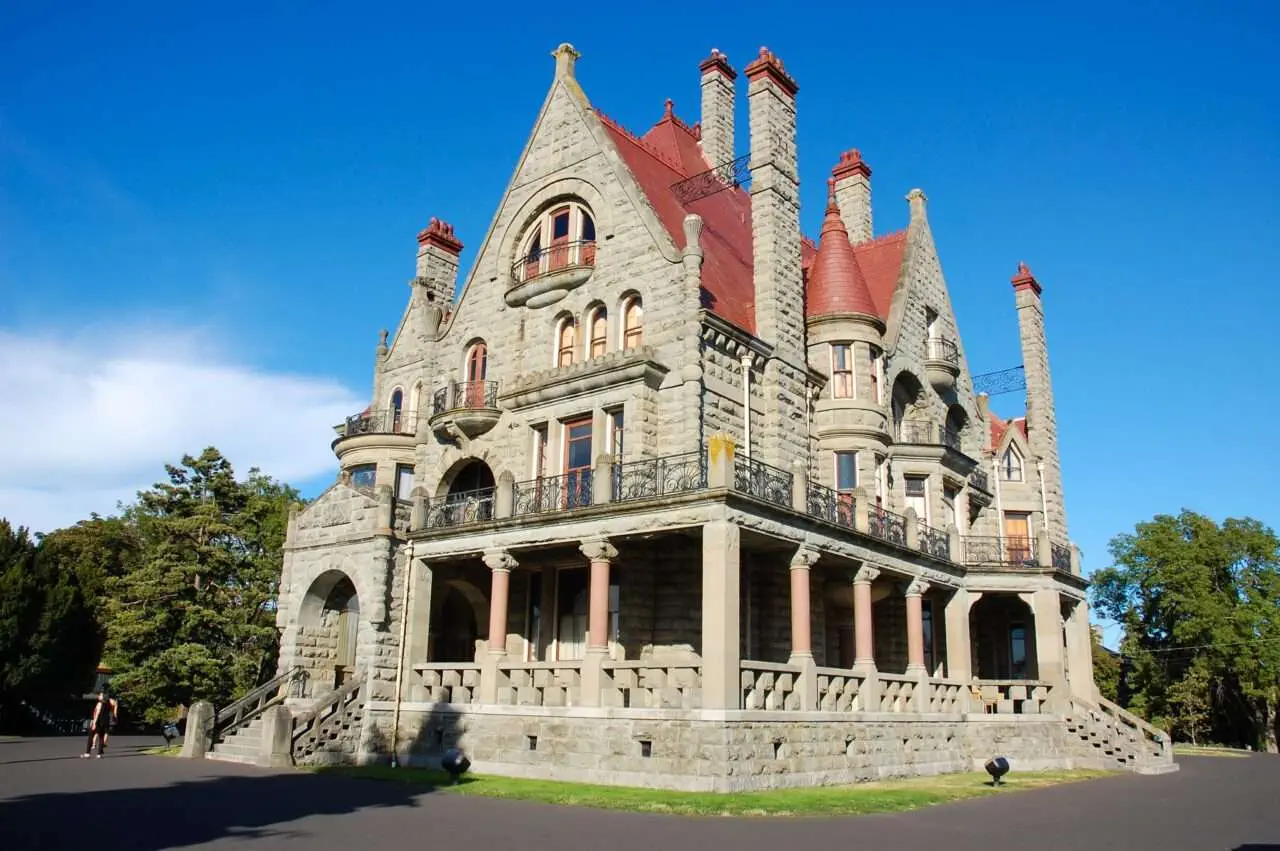 The next on our list of what to do in Victoria, BC, is the Craigdarroch Castle. It isn't the type of ancient stone castle you'd find in Europe. It's a Victorian-era castle from the 1800s, which is about as close to a castle as you'll find in North America, but it's pretty fun to tour inside and see the types of homes that ultra-wealthy Europeans would build back then to remind themselves of home. It's interesting to see the amount of time, money, and materials to build these old mansions.
5. WHALE WATCHING TOURS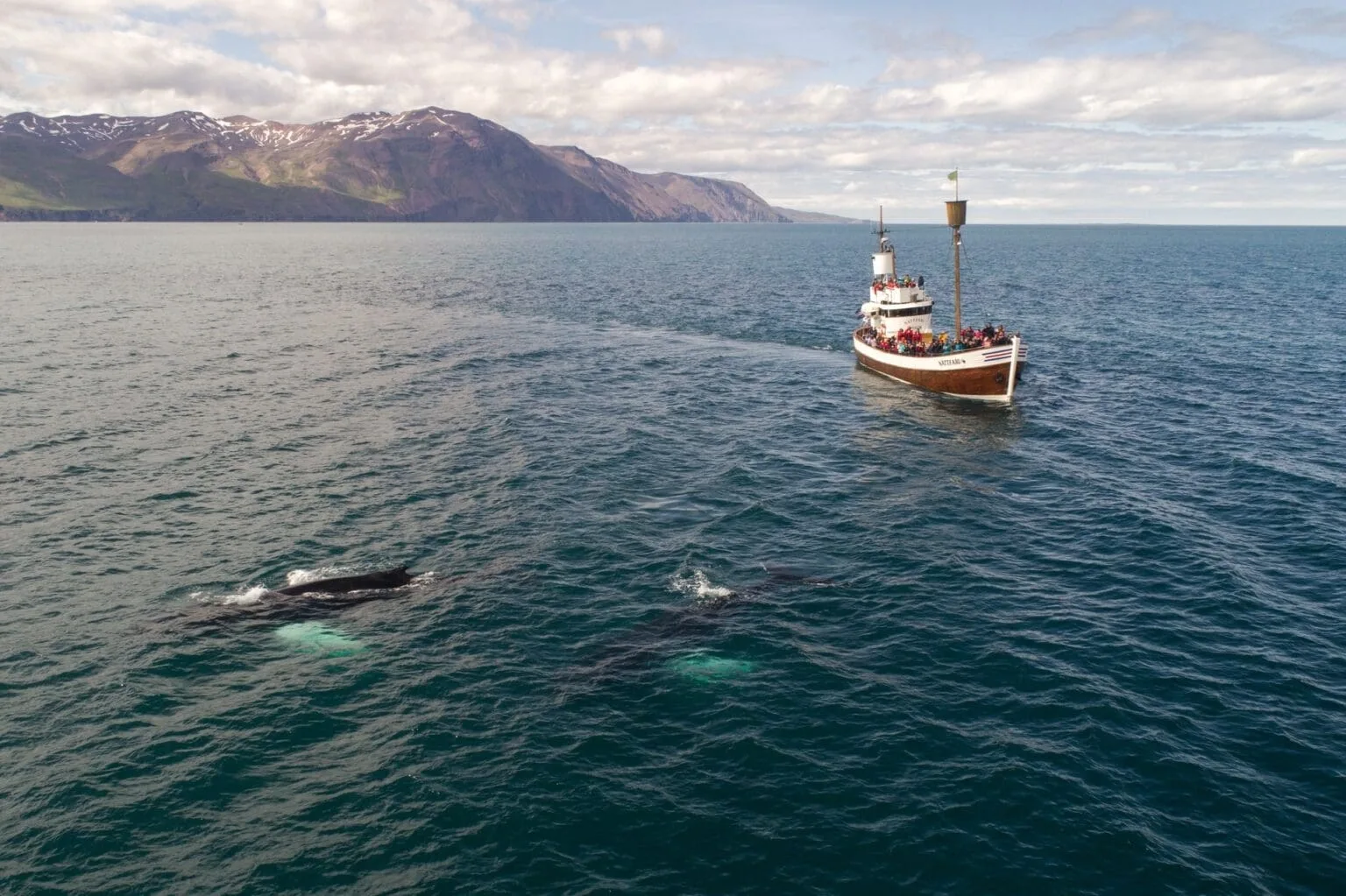 Whale watching tours are among my favourites in our list of what to do in Victoria, BC. Many companies take you on such tours that depart right from the Inner Harbor, so you'll have plenty of options.
Unfortunately, there isn't any guarantee that you will see a whale with most of the companies. However, some companies are available that will guarantee free trips until and unless you get to see a whale( Yes! They are nice like that). The companies have small zodiac boats which fit a few people on them. You have to get dressed up in a life jacket, though.
Not only whales, but you can also get a glimpse of other animals too if you are lucky enough. Many have claimed to see an island full of sea lions as well.
6. BUTCHART GARDEN
The next place to check out on our list of what to do in Victoria, BC, is Butchart Garden. Considered a gardener's paradise in Victoria, the Butchart Gardens is a must for many visitors.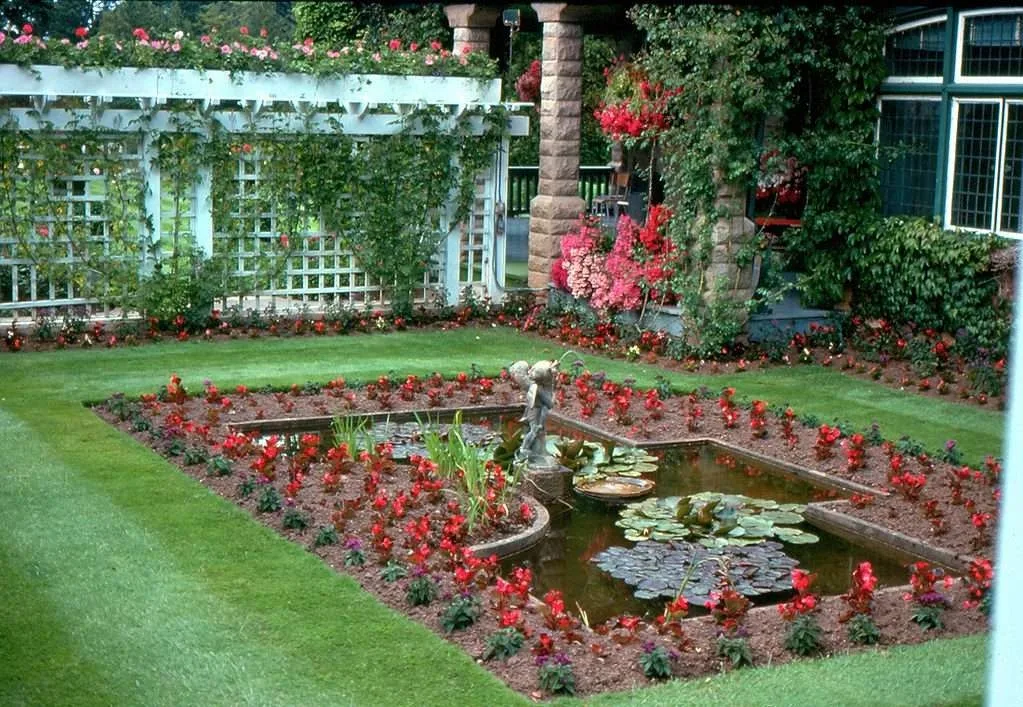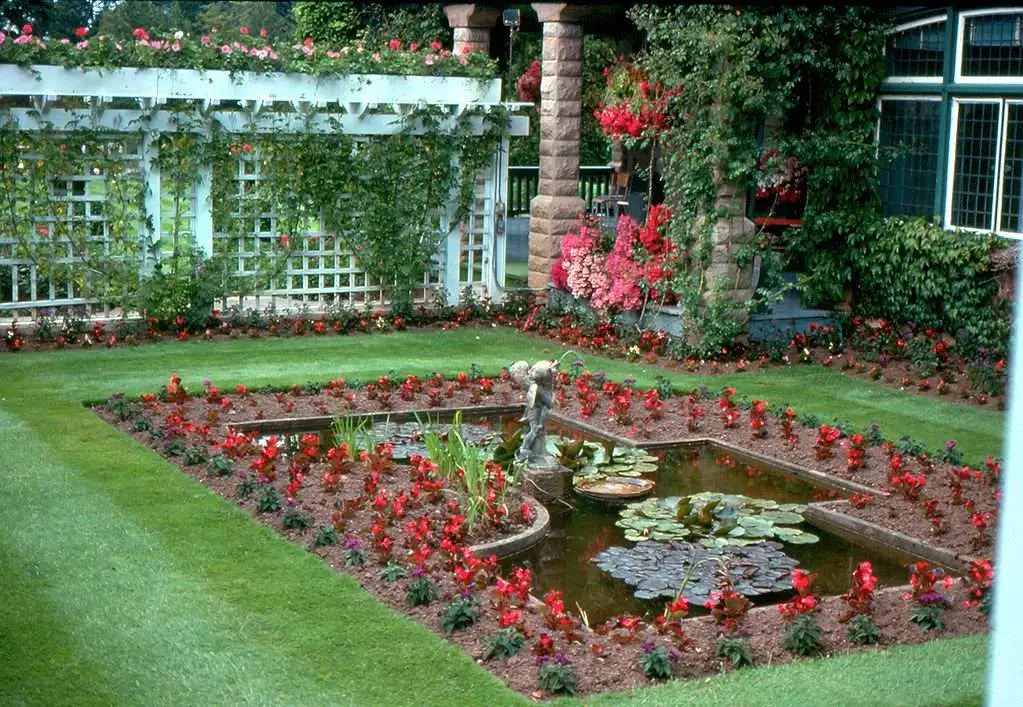 Located in Brentwood Bay, British Columbia, Canada's designated National Historic Site has over a million visitors a year. It has a hundred and thirty acres of property, out of which 55 acres are gardens. It is considered one of the top display gardens globally, with over a million bedding plants in some 900 varieties.
So if you like flowers like me, then this is the place for you because I have never seen so many flowers and so many different types of flowers and plants in the same place together before. They have different theme gardens like the Italian garden, Japanese garden, sunken gardens.
The iconic sunken garden has long been the crown jewel of the Butchart Gardens. It used to be a quarry, and they have completely transformed into this beautiful secret garden.
Check out the serene pond surrounded by weeping willows or climb to the top of the mound, a massive wreck of embankment rising from the centre of the gardens for spectacular views.
Follow your nose to the heavily scented rose garden in the centre of the grounds. Stroll beneath the arches intertwined with large varieties of grounders and climber roses. Here's a great spot to snap a romantic photo.
This vibrant garden bursts into activity from summer to early fall. Walkthrough the seven types and at least 280 varieties of rose in this garden.
Apart from this, it is home to almost 500 rhododendrons and azaleas as well.
So there are lots of different areas to explore within the park. They also have nice restaurants.
Afternoon Tea at Dining Room Restaurant in Butchart garden is more like a tradition. The restaurant is decorated in the Victorian style, and it looks as if it just came out of a movie set of that era.
But ticket prices are not low here. Tickets cost almost 35 dollars per person.
7. FAIRMONT EMPRESS HOTEL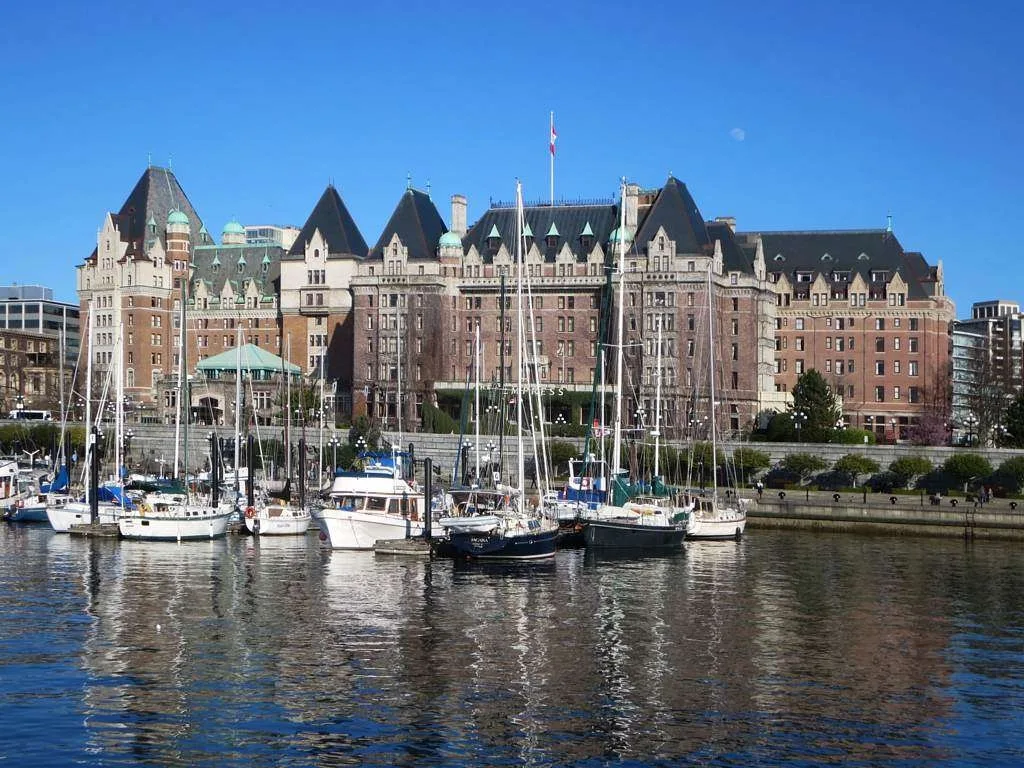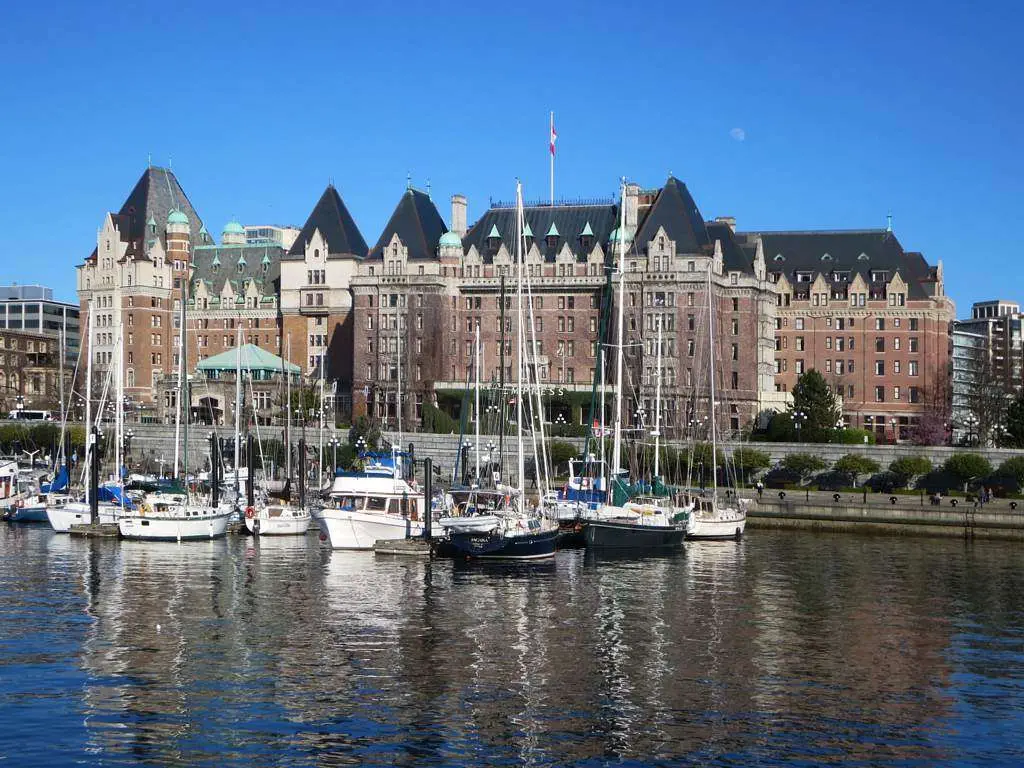 Fairmont Empress Hotel, or as some people call it- Canada's Castle, is next on our list of what to do in Victoria, BC. Standing tall, it provides the entire view of the Inner Harbour and the seas. It is quite expensive and staying here might not be possible for many people, but one can always admire the beauty and the architecture. High tea at the Empress is also a thing here in Victoria, but it is on the pricier side.
8. PARLIAMENT BUILDINGS
The next place to check out is the parliament buildings in downtown Victoria. They are home to the Legislative Assembly of British Columbia.
The buildings were constructed in the 1890s in a mix of Renaissance Romanesque and classical styles. They are stunning. Once you set foot inside, you will be mesmerised by the mosaic floors, the elegant dome and the beautiful stained glass windows; In short, it is a feast for the eyes. It turns out they are free to visit, and you can do a self-guided tour and go at your own pace.
The building itself is just a majestic piece of architecture, and then you have stained-glass windows with inscriptions and Latin. There's a beautiful dome, some beautiful paintings, and a beautiful piece of history as they start building this thing, apparently from 1893.
9. JOHNSON STREET
Well, if you are a shopaholic like me, then trust me, you will fall in love with the next place on our list of what to do in Victoria, BC.
Johnson Street is often called a shoppers' paradise. Walk over there, get a cup of coffee for yourself and start shopping. It is lined on both sides with innumerable shops of shoes, bags, dresses, accessories, gift items.
10. BEACON HILL PARK
Beacon Hill Park is next on the list of what to do in Victoria, BC.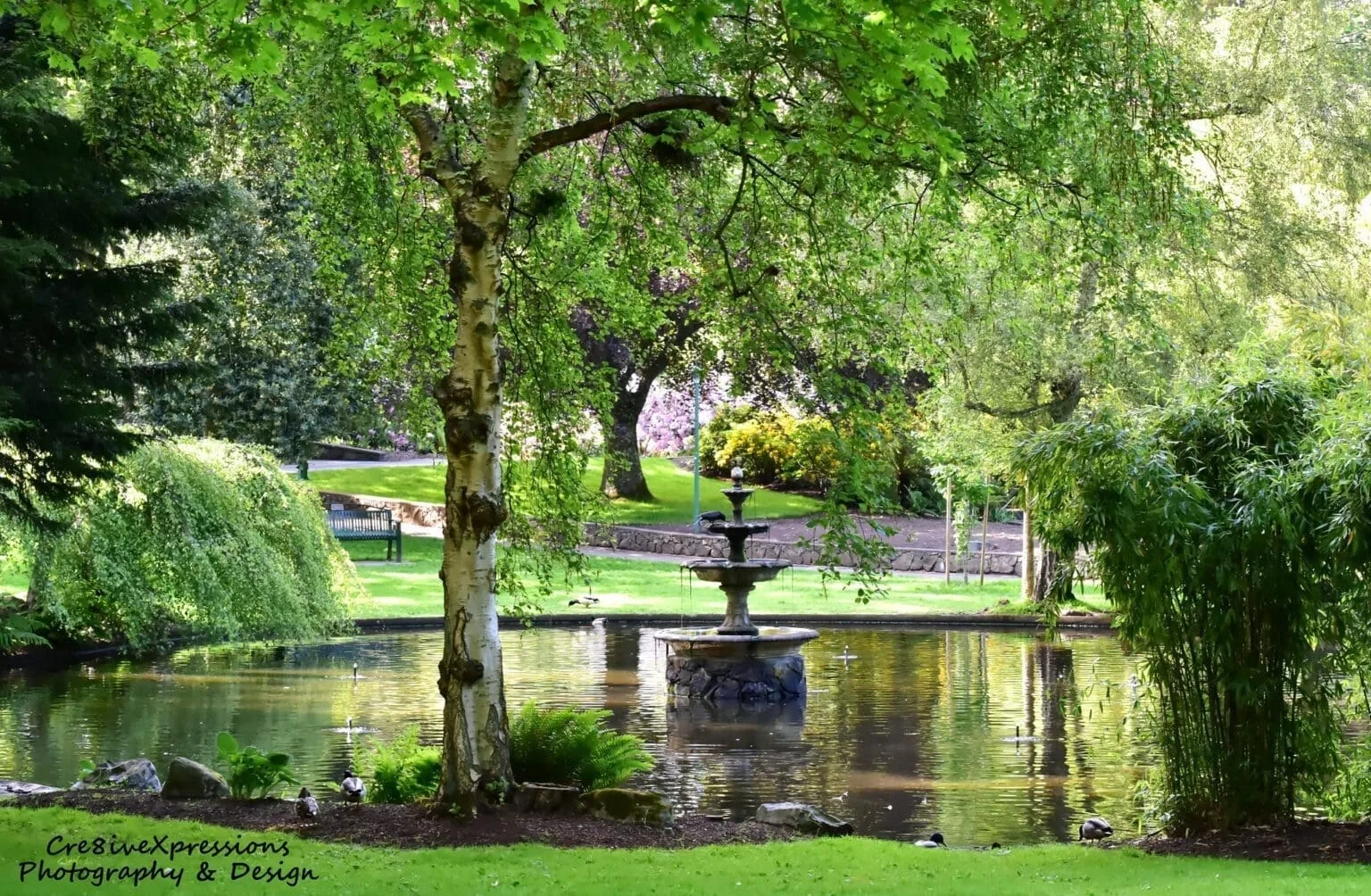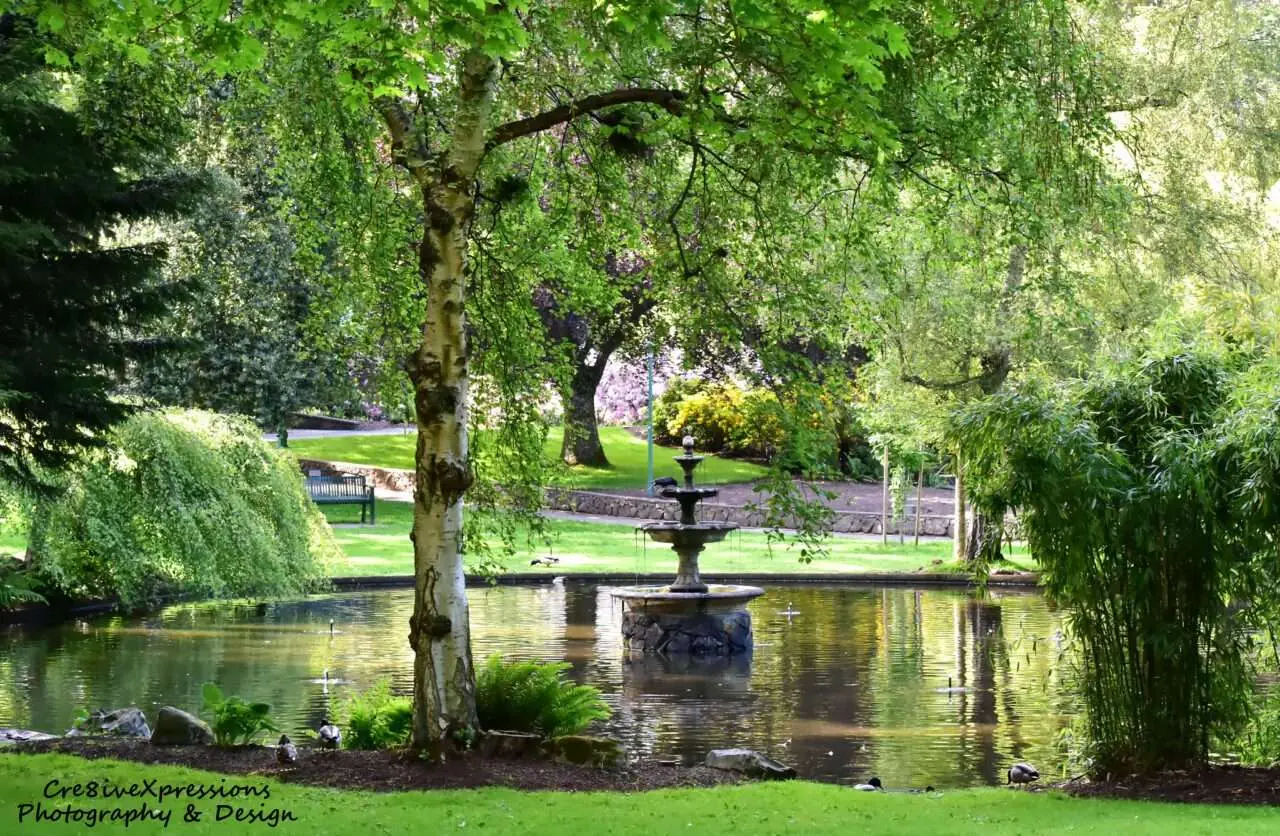 This 200-acre park is located along the Strait of Juan De Fuca shoreline. It provides a lot of activities for the tourists that include woodland and a shoreline hiking trail, water park, fields, ponds, gorgeous gardens, and even a zoo. It even preserves a great variety of native flora.
This park is, in fact, a hill that overlooks the strait. The hill is important in the culture of Victoria, as the indigenous people who were the original people of Greater Victoria were buried in this hill. The park provides splendid views of the ocean as well as the Olympic Mountains.
11. HATLEY PARK NATIONAL HISTORIC SITE
Hatley Park National Historic Site is classified as a Federal World Heritage Site.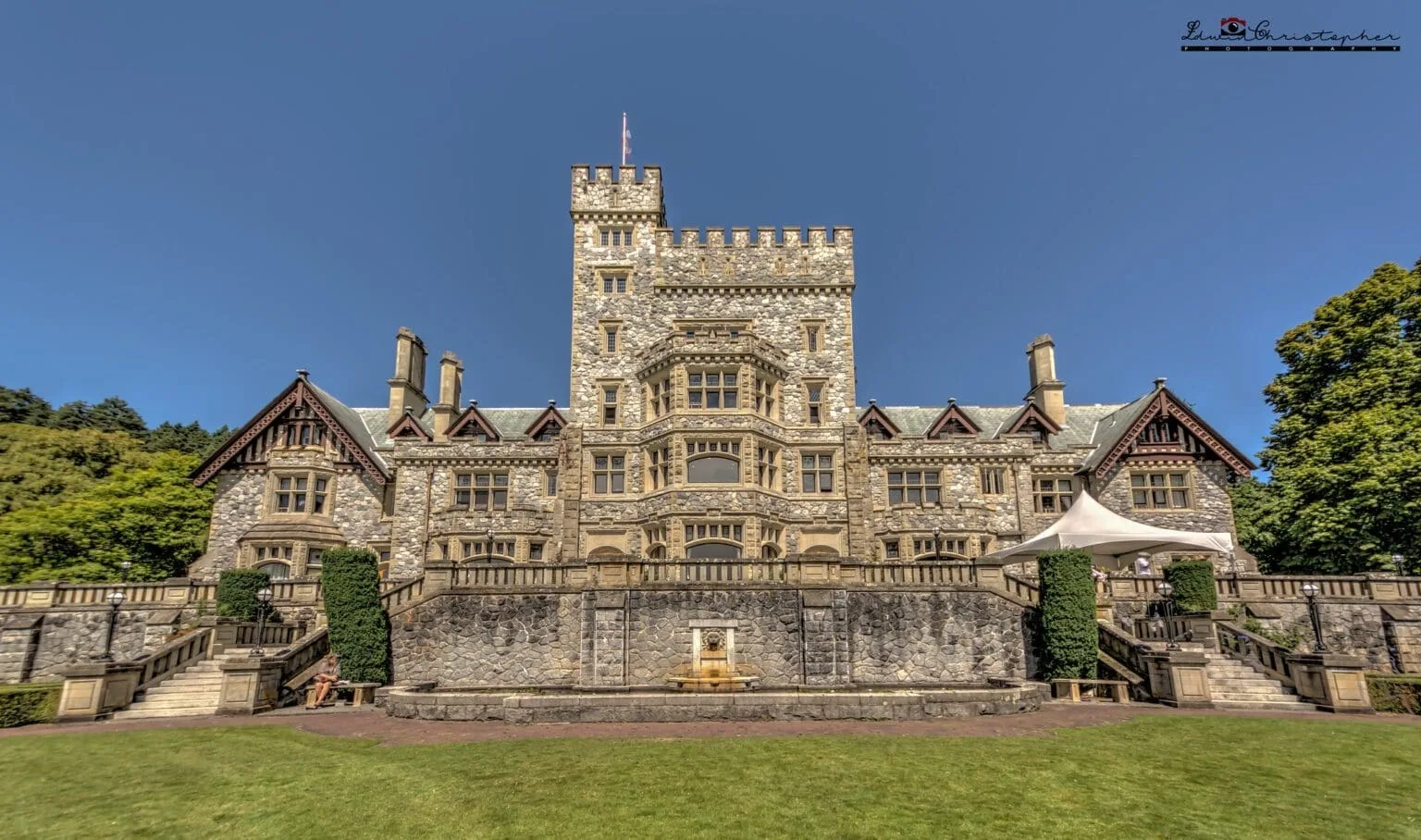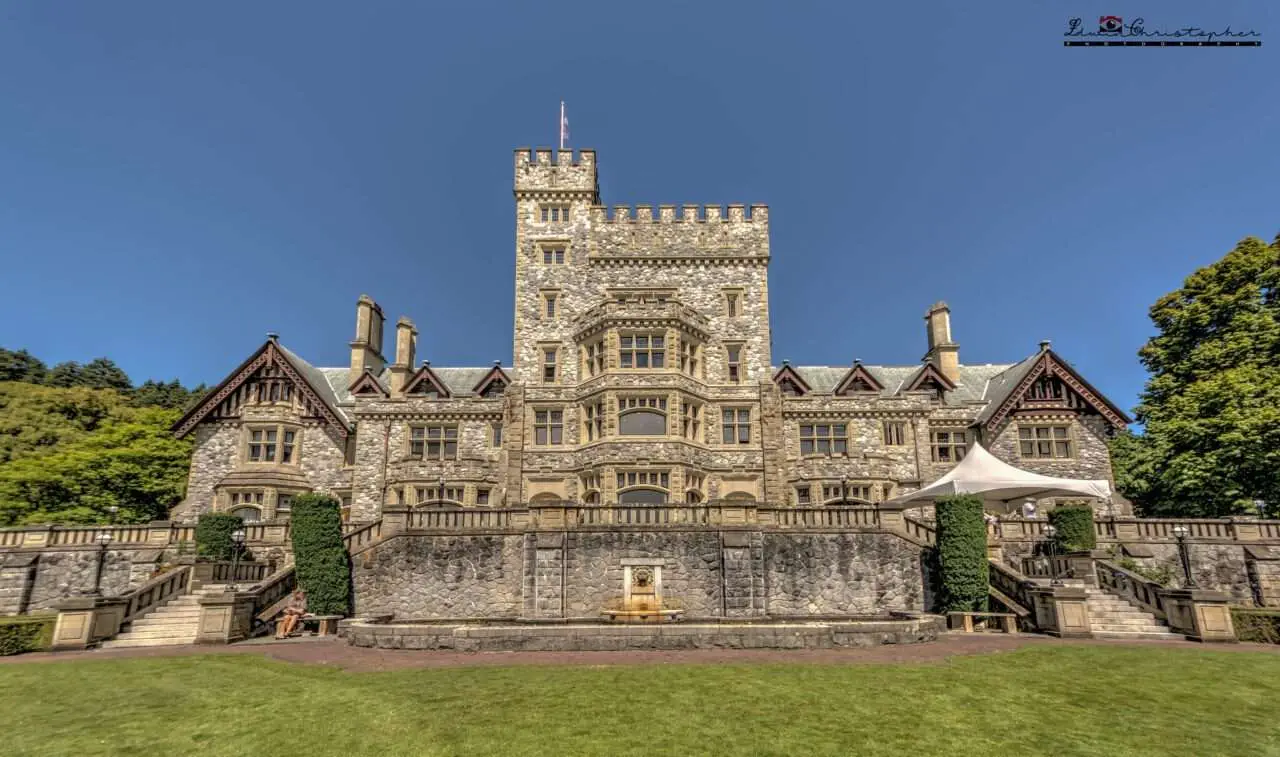 Located in Colwood of Greater Victoria, this historic site serves as a home to a vast forest. This garden includes the Hatley Castle, gardens, farmland and even hiking trails. It is home to a large number of Fir and Cedar trees. This is a good place to sit back, relax and have a piece of nature. You can click a large number of photos here and have a quiet afternoon sitting in the shade.
This park is also available as an intimate wedding destination to people who want to get married there.
12. ROYAL BRITISH COLUMBIA MUSEUM
Next is the Royal British Columbia Museum in our list of what to do in Victoria, BC. At the Royal BC Museum, you will find out that every object is a piece of treasure and has a story behind it.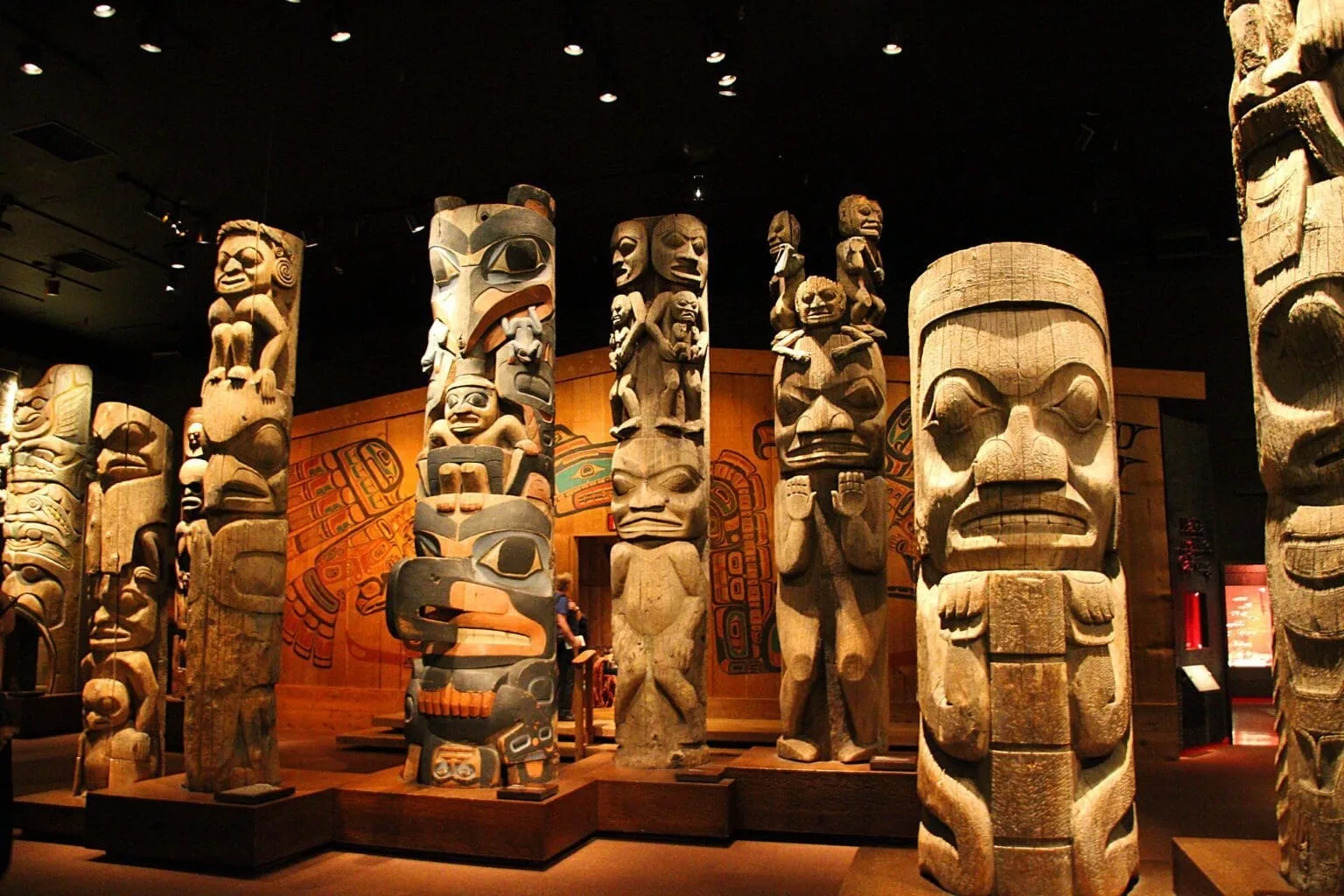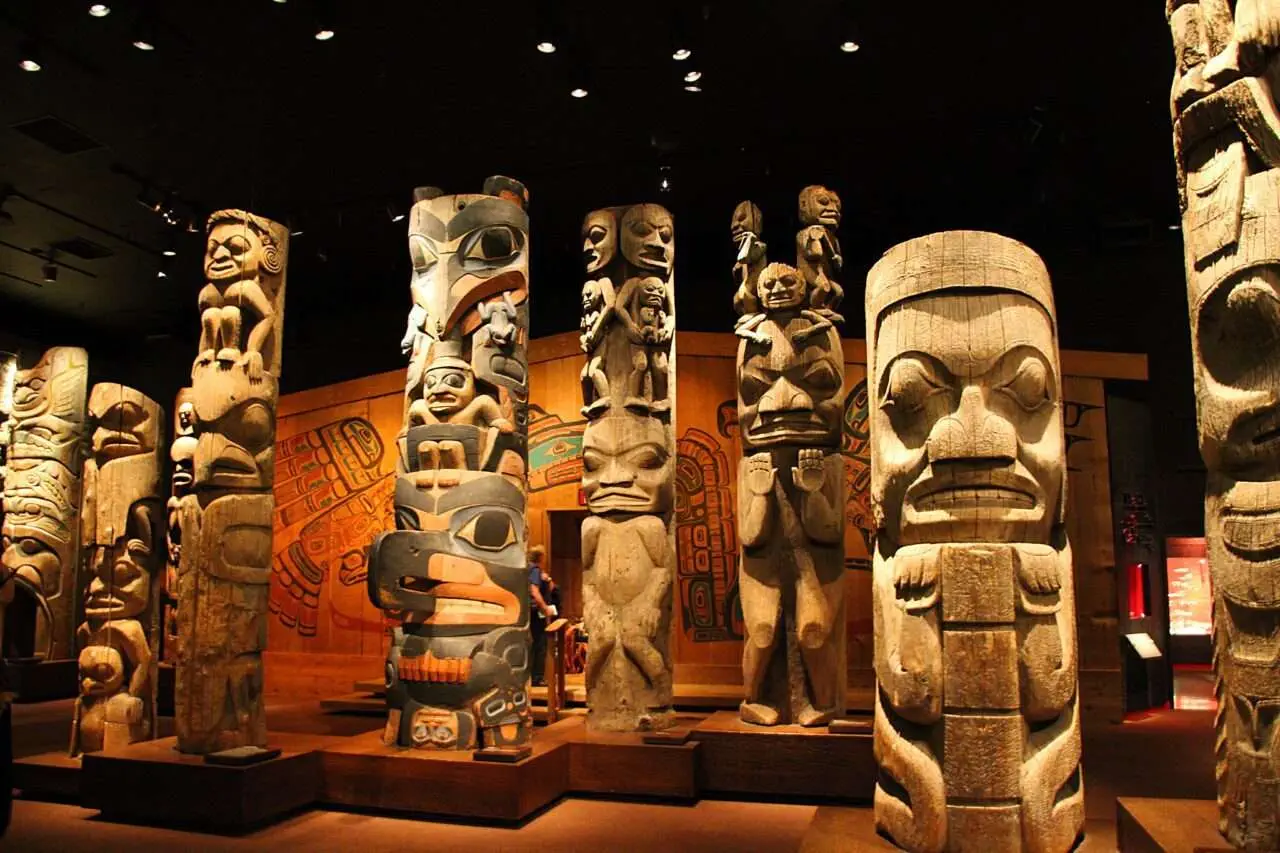 Visit the permanent galleries. Then take a tour around the natural, modern and First Nations history, whose collections are over 7 million pieces.
Explore the art gallery, too and be surprised with your discoveries.
13. MINIATURE WORLD
Miniature world is one of the most popular tourist destinations in downtown Victoria.
The kids and adults have a lot of fun here at the miniature house, featuring over 85 extremely detailed miniature dioramas.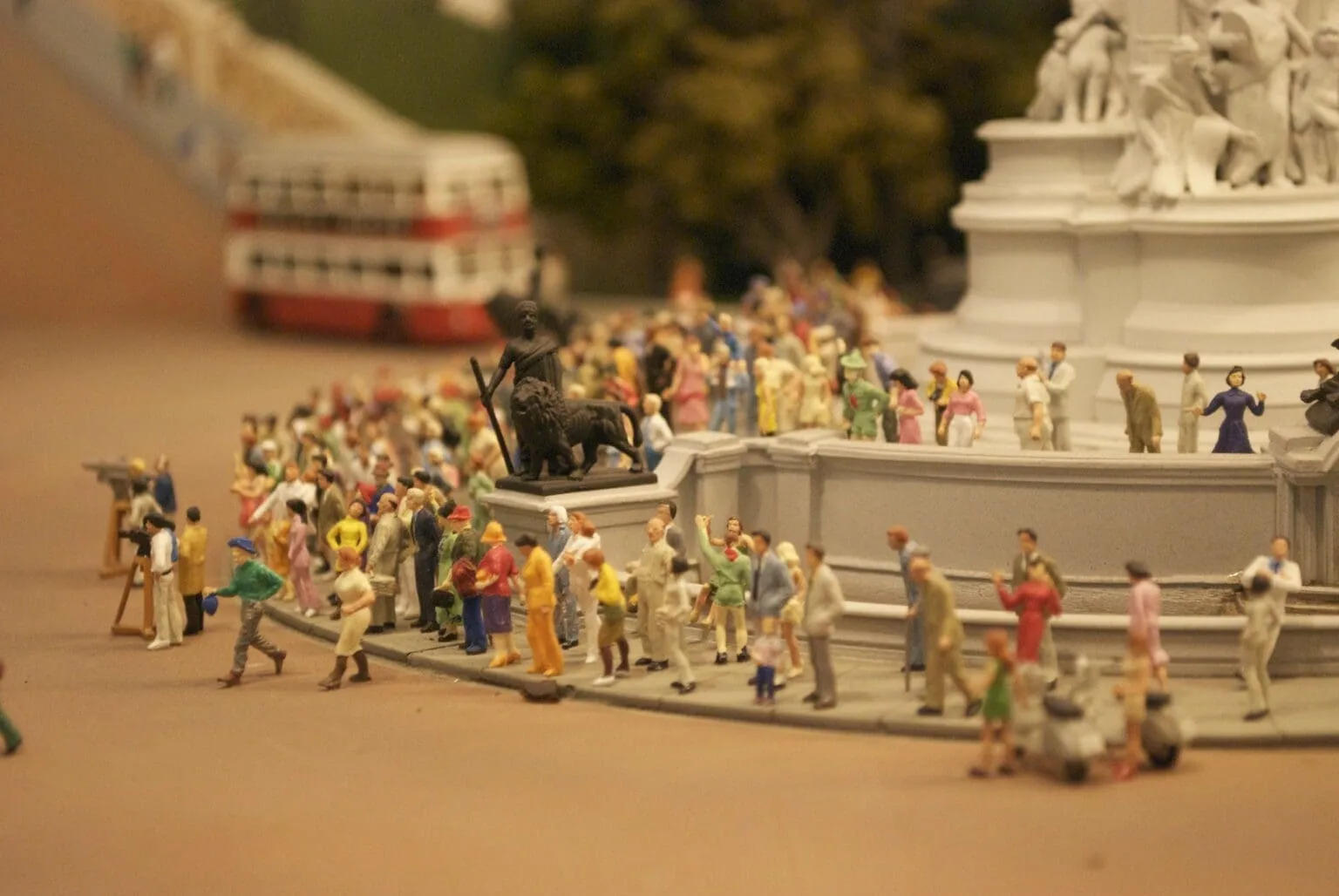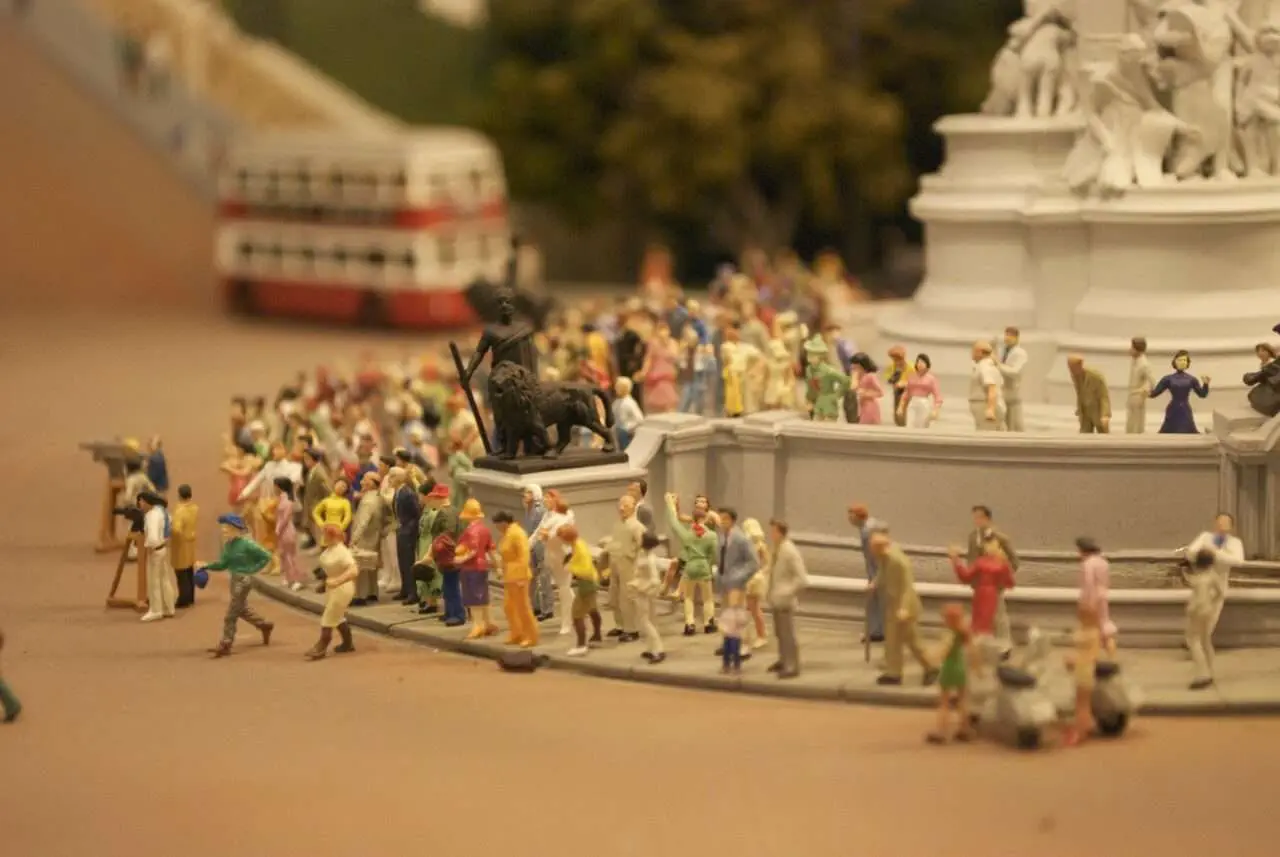 Miniature world guides you through several sections within the museum featuring history, fantasy, fairy tales and just plain old dollhouses. The miniature world takes almost an hour to explore, but you are sure to have a great time with your family and friends here.
Apart from these, there are a lot of other things too. Nature lovers can go check out the Victoria Bug zoo and the Butterfly garden, which is adorable. There are several brewery tours too which are entertaining.
What is your favourite thing to do in Victoria? Let us know in the comments down below.
Plan your next Victoria trip here!
As an Amazon Associate, Icy Canada earns from qualifying purchases.
[amazon_auto_links id="81298"]
The Icy Canada team strives to create content that matters. It's why our content is written by travel writers, authority experts, well-known authors, and niche experts. Our content is also periodically reviewed by expert authors for accuracy and trustworthiness.
As an Amazon Associate, Icy Canada earns from qualifying purchases. [amazon_auto_links id="81298"]