If you are a nature and animal lover or nirvana seeker, then Canadian Wildlife has lots of surprises for you! Let's go through the top 10 best places to explore Canadian Wildlife!
Canada does not only have friendly people and excellent business opportunities, but it also has some stunning wildlife and natural scenic views to offer to its visitors. Canadian wildlife has few animals that are only found in Canadian Shield.
If you are planning to visit Canada, exploration of its wildlife and nature is a must, because you would like to brag about the beauty of wildlife corridor of Canada, polar bears, northern lights, sea lion, bald eagles, etc. in front of your friends.
There's always confusion in between a wildlife sanctuary and national park, so let's clear this doubt first. A wildlife sanctuary is focused on rescue, preservation, and welfare of some endangered, rare or vulnerable species of animals or birds; whereas a national park is a conservation area specialized for taking care of beautiful, rare, and unique flora of the country.
But this doesn't specify that no animal can be found in National parks. The national parks can have a combination of both, making it a worthwhile visit for tourists and enthusiasts.
So, let's start this journey of exploring Canadian wildlife.
 10 Best Places to explore Canadian Wildlife!
1. Aspen Valley Wildlife Sanctuary
Aspen Valley Wildlife Sanctuary is quite huge in its area, as it expands in 460 acres of land, and its size makes it one of the most beautiful and unique wildlife sanctuaries. It is located in Rosseau, Ontario, and was founded in the early 1970s by an individual.
It has wilderness roaming around in its beautiful nature's corridor; animals like moose, dear, bear, wolves, aquatic animals like beaver and otter, and lots of squirrels and birds can be easily spotted here.
Aspen Valley Wildlife sanctuary has adopted and taken care of abused, neglected, injured, etc. animals and provided them with a pleasant environment for their survival.
Overall, it's a beautiful place to do some exploration and have fun.
2. Banff National Park
Banff National Park is nature heaven for adventure lovers and nirvana seekers, located in Alberta, Canada, and was established in 1885. It is the first national park of Canada and also a UNESCO World Heritage Site! If that doesn't excite you, further details must do the job.
Banff National Park is a stunning natural reserve; it has beautiful rocky mountain peaks, Blue Ocean like lakes, amazing photogenic mountains, a small town, and villages all spread in the area of 6,640 square km.
This national park does not only allow visitors to roam around, but activities like hiking, biking, skiing, and camping amid most breath-taking mountains are permitted.
There a lot you can do in Banff National Park, check it out here!
Apart from its natural presence, few animals that can be spotted here are grizzly bear, cougar, elk, bighorn sheep, few aquatic animals, and lots of birds. In lump-sum, it has everything that can blow your mind.
3. Yamnuska Wolfdog Sanctuary
This wolf-dog sanctuary is open for public, and as the name says, it focuses on taking care of wolf dogs. It is located in Cochrane, Alberta, Canada.
The sanctuary doesn't only allow visitors to gain experience with these wild souls but also offers training programs where they teach responsible ownership of wolf dogs. Apart from that, they are also into rescuing, and creating a surviving environment for wolf dogs, and imparting education to the visitors.
An interactive session allows visitors to have a close personal interaction with two different packs of these fascinating creatures. Overall it's a good sanctuary for sightseeing and wildlife interaction.
4. Glacier national park
It is an old national park, established in 1886, in British Columbia, Canada. This protected area spreads across 520 square miles.
As the name suggests, it's a winter wonderland for adventure enthusiasts. This national park has everything related to the ice like there's heavy snowfall, there's an avalanche-prone valley.
It also has high mountain peaks covered in snow, massive active glaciers, and Canada's most extensive cave system. Animals that can be found here are mountain goats, bears of different types, white-tailed deer, moose, birds like owl, raven, golden eagles, etc.
Canadian wildlife and nature have a lot more to offer. Now, that's an adventure of a lifetime!
5. Fundy National Park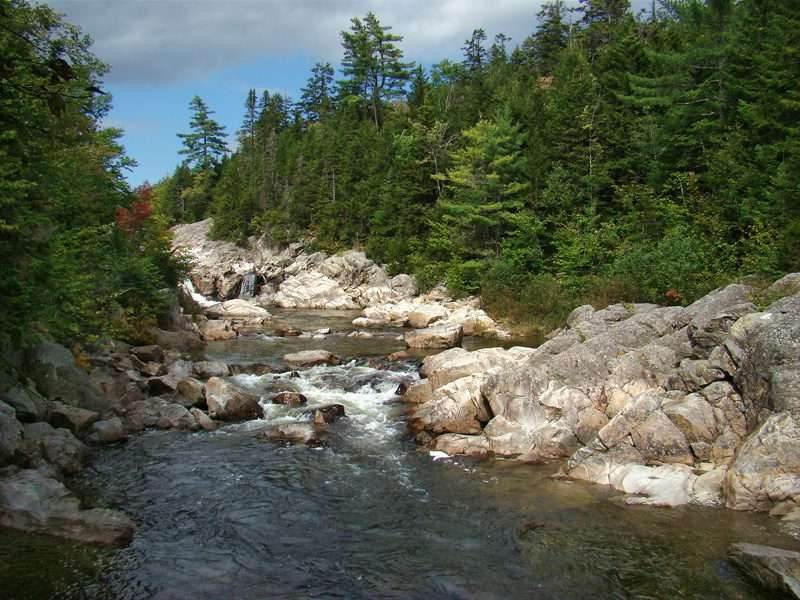 Fundy National Park is a stunning national park, located near the Bay of Fundy, New Brunswick, Canada. It's also among the oldest national parks in Canada, as it was established in 1948 but opened in 1950; and is spread in the area of 80 sq. mile.
This national park has lots of open water and more than 25 waterfalls. It has lots of activities to offer to its visitors as it has more than 25 hiking trails, cycling, camping, hot swimming pool, etc.
Among Canadian wildlife, you can easily spot sea creatures and common animals of Canada along with diverse types of medicinal flora.
6. Jasper National Park
This National Park is one of the most beautiful and famous places in Canada located in Jasper. This national park extends its beauty in 11,000 sq. km. Marking itself as the largest national park in Canada. Some significant routes and passes go through this national park, leading to an increased number of tourists every year
The scenic beauty of this national park is a nature's paradise for photography enthusiasts. It has hot spring lakes, waterfalls, glaciers, and mountains. This national park offers lots of different water sports within its territory. What else do you need?
Animals that are found here generally include mammals, like bighorn sheep, mountain goat, red foxes, bears, cougar, and also lots of birds' species are found here.
This national park was declared as a UNESCO World Heritage site in 1984.
7. Elk Island National Park
This park is located in Alberta, Canada. Spread across the area of 194 km sq. and offers unlimited access to its visitor all around the year.
There's lots of sightseeing, hiking, camping and lots of other activities offered to its visitors. Camping on the mountains and appreciating the beauty of nature, while spotting beautiful creatures is something worth experiencing.
Elk island national park has many animals for wildlife gazing like elk, moose, bison, mule deer, etc. Its specialty is in elk and pure breed bison.
Overall it's a beautiful place for photography enthusiasts and animal lovers.
8. Bear Creek Exotic Wildlife Sanctuary
This wildlife sanctuary is located in Ontario, Canada, was founded in 1989.
It's among one of the best wildlife sanctuaries as it's a volunteer-driven foundation, which is dedicated to protection and rescue of exotic, endangered, abused, and unwanted animals.
This wildlife sanctuary has over 100 variety of animals, from exotic to native animals like tigers, bears, birds, etc. although the whole sanctuary depends on donations, but are much appreciated by the locals, for their quick action in case of rescuing animals.
9. Pacific Rim National Park
Located in British Columbia, this Pacific Rim national park was established in 1970. This stunning place is spread in 511 sq km. The fact that this national park is located in 3 parts makes it a unique place to visit in Canada.
It is spread from Vancouver islands, long beach, and towards Tofino in the north. This park has lots of things to offer to its visitor no matter which season you visit.
You can spot animals like black bear, Roosevelt elk, Vancouver island cougar, etc. In the waterside, you can place a humpback whale, killer whale, grey whale, etc.
In summers you can walk on its sandy beach and take a dip in the lake. During winter you can go skiing or just make snowballs and enjoy yourself with your friends.
10. The Donkey Sanctuary
If you are a curious soul with interest in donkeys and mules, then you must visit the donkey sanctuary, which is located in Ontario, Canada. Sandra Paddy founded it with the help of her husband.
The whole sanctuary is a charity founded and devoted to the welfare of hinnies, mules, and donkeys. They are actively involved in the rescue of abused, unwanted, and injured animals.
Canada has a lot to offer to its tourists and nature lovers and adventurists. It has lush green mountains, as well as snow-laden mountain peaks. It has great lakes, beaches, waterfalls, and glaciers, making it a perfect place to visit to gain an experience of a lifetime.
Canadian wildlife is very enticing and amazing on its own. Canada is not only about diversity, immigration, and friendly people, but it also has a lot more to offer. There is something for everyone.
Canadian wildlife has adventure within its calm outer layer. It's an excellent place for practicing ice-sports, water sports, and some thrilling and dangerous sports as well. Apart from that, it has some high mountain peaks, which attracts mountain climbers in large numbers every year.
Among the wilderness of the Canadian forests, lies some deadly animals, so, being prepared before the visit is always better. It is still wise to take the help of tour guides, which not only makes the journey easy but also provides some historical information as well.
To gain in-depth insight into the animal kingdom of Canada, you can click here!
This was an article on '10 Best Places to Explore Canadian Wildlife', if you have something more to add, please feel free to share your thoughts with us.
Hey, wait!
Sign up to our newsletter and get exclusive discounts!
Want exclusive deals and discounts? We have just the list for you, from web hosting deals to your next Zara purchase.
Get how-to guides to shopping online, starting essentials to launch your business and general life hacks. And get additional discounts when you use our content writing services. Know more here. 
Enter your email address to sign up for our newsletter!