Talking about Canadian tourism and not mentioning Calgary in the list is next to impossible. There are so many things to do in Calgary. Let's see what the city holds for us in detail.
Calgary is a beautiful city lined with solid rocky mountains, and maybe this is the reason why it is known as Gateway to the Rocky Mountains. If you are traveling to Calgary and thinking about what to do there, this article is for you. Keep reading!
Calgary is home to 1.3 million people making it the third-largest municipality and fourth-largest metropolitan of Canada. Every year many people migrate here for jobs, studies, and to explore this beautiful place.
1. What's So Special About Calgary?
Calgary is not only a tourist spot but also plays a major role in Canada's agricultural sector and petroleum industry. A great part of Canada's petroleum industry is located in Calgary City, which makes it one of the richest cities in Canada.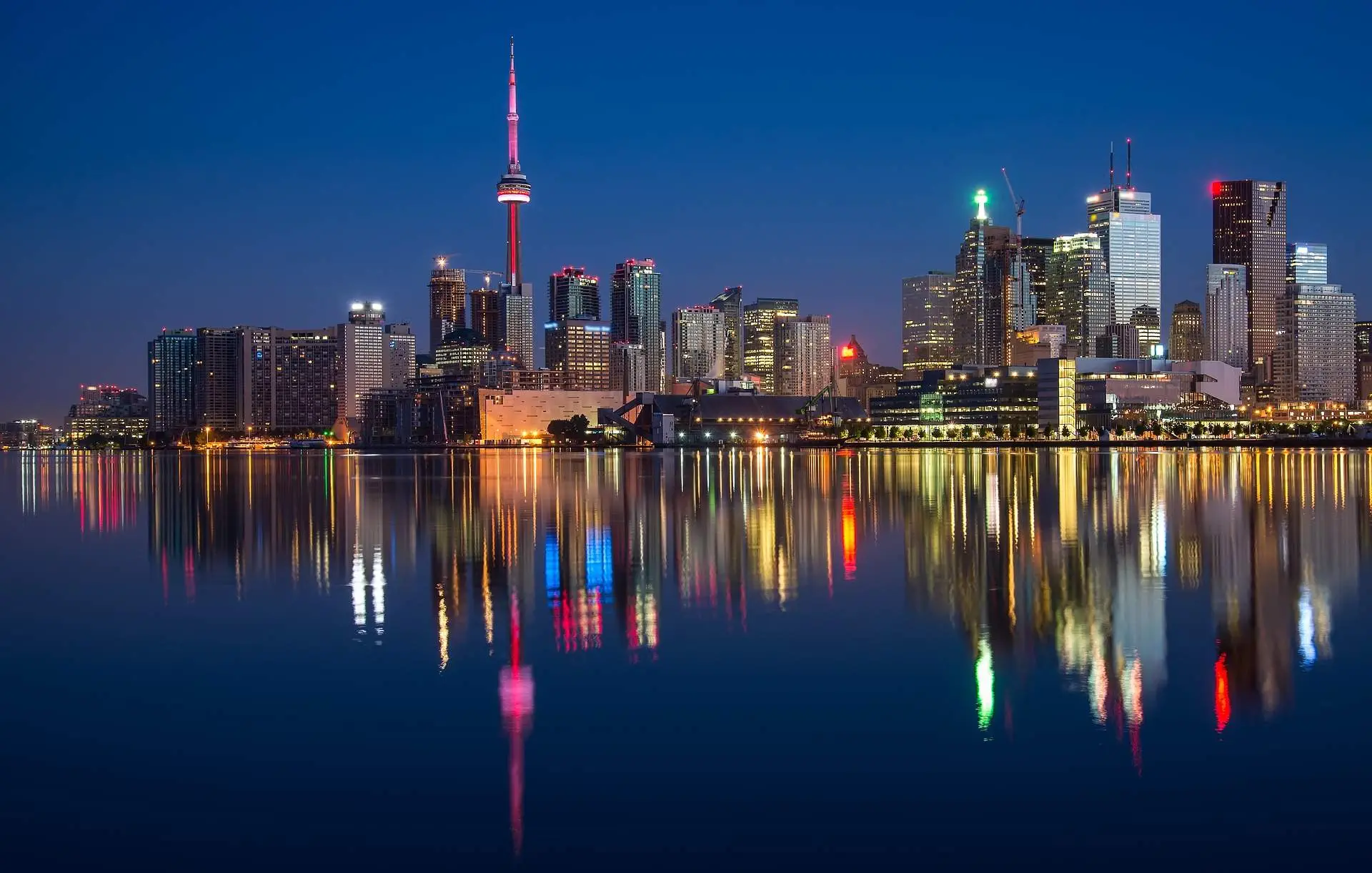 From playing a major role in the Country's economy to organizing the winter Olympic games, the city has always managed to be in the news. In 1988, Calgary became the first city in Canada to organize the winter Olympic games. The setup for this was so perfect that it set an example for all the countries worldwide on how to host a spectacular event.
Calgary is blessed with sunny days. The weather is usually sunny in the city with very less humidity. Even during the winter, the sun always manages to show its appearance. This is considered one of the many plus points the city has.
2. Things To Do In Calgary
There's so much to do in Calgary from shopping in a shopping mall to discovering something new in the grand museums. Here's a list of the top places you can visit and all the fun things you can do in Calgary-
1. Heritage Park Historical Village
Visiting the heritage park is one of the best things to do in Calgary. The heritage park historical village has many fun activities to offer each one of you. From fall ghost tours to the gasoline alley museum, the place will never disappoint you regarding entertainment.
The museum is so colorful that it can cheer your mood up very easily. The park which was opened in the year 1964, now has thousands of people visiting it daily.
If you wish to know more about the history of the western part of Canada, you must visit this place with your friends and family. The entire museum is divided into three halves. Each half denotes a different time period.
If you think museums are boring, then do visit this one. Pretty sure that you're going to love the vibe and aesthetics of this place. Don't forget to capture some beautiful pictures when you're here.
2. The Calgary Zoo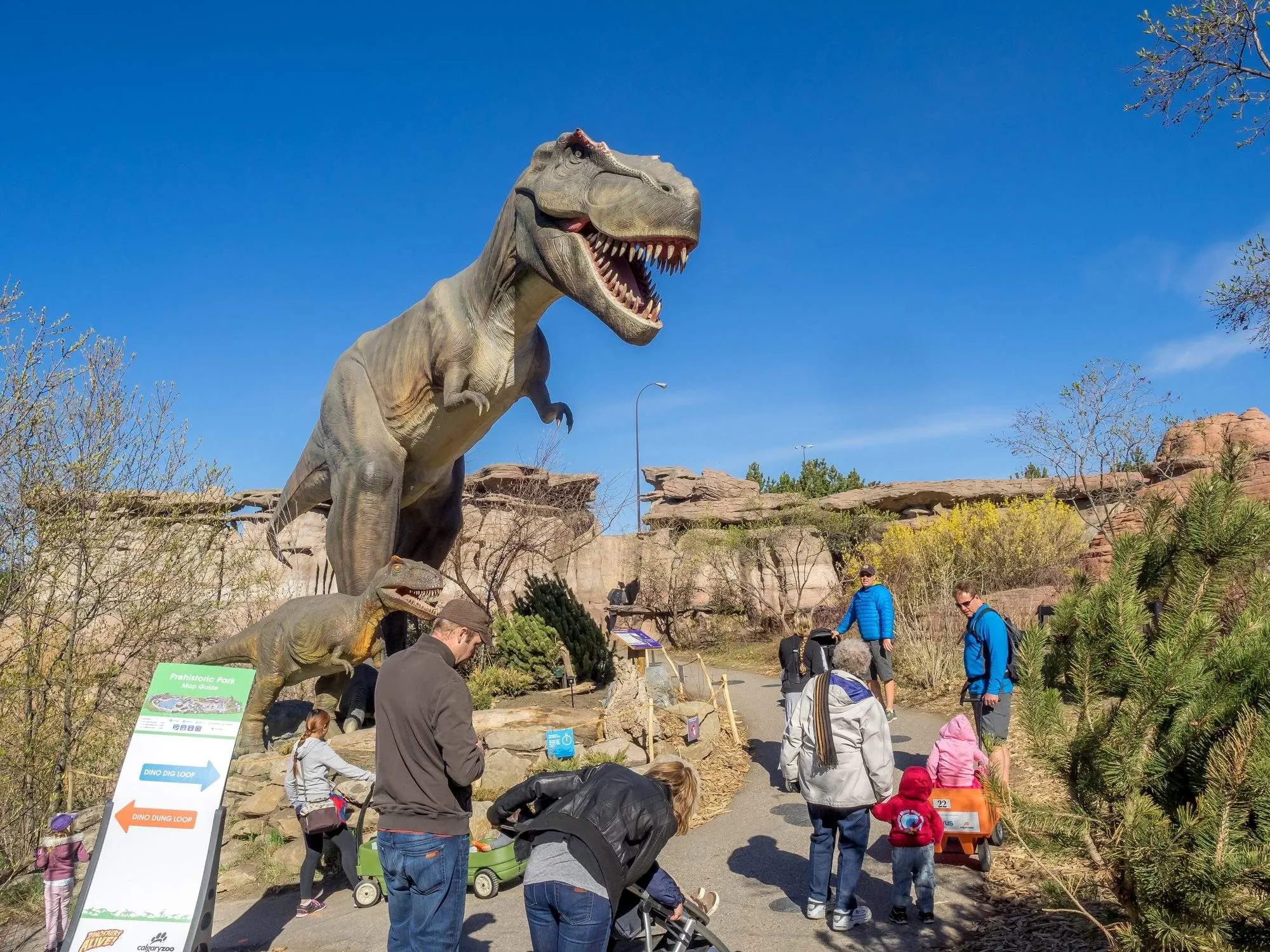 Do you love being with animals? Do you wish to see all the animals in one place? Then, The Calgary Zoo should be mentioned in your bucket list.
You can spend your entire day exploring the place and taking pictures at the zoo. The zoo has so much greenery that you will feel the freshness around you. This zoo is pretty unique. It offers a delicious four-course meal which is a must-try here.
The zoo organizes various fun activities that are an attraction to the public. Some of the popular ongoing activities are- Halloween Brunch on October 29 and 30, After hours: Gorillas on October 22, and Zoodunnit on October 14.
3. Calgary Stampede
If you are visiting Calgary in July, then you are very fortunate. Every year, in the month of July, the greatest outdoor show on earth is organized in Calgary.
The world-famous Calgary Stampede is super exciting and fun. This event lasts for ten days, and in these ten days, many activities, such as stage shows, concerts, exhibitions, parades, competitions, etc., are organized in the stampede park. If you are not participating, you can enjoy it as a spectator.
Every year thousands of volunteers come forward to organize this mega-event. This event is celebrated as a festival in Canada. The annual Calgary stampede is not only famous in Canada, but this event has even gained international attention now, and people from all over the world travel to Canada to be a part of it.
During the Stampede, the entire city is painted in cowboy themes, which is why it is known as "cowtown."
4. Prince's Island Park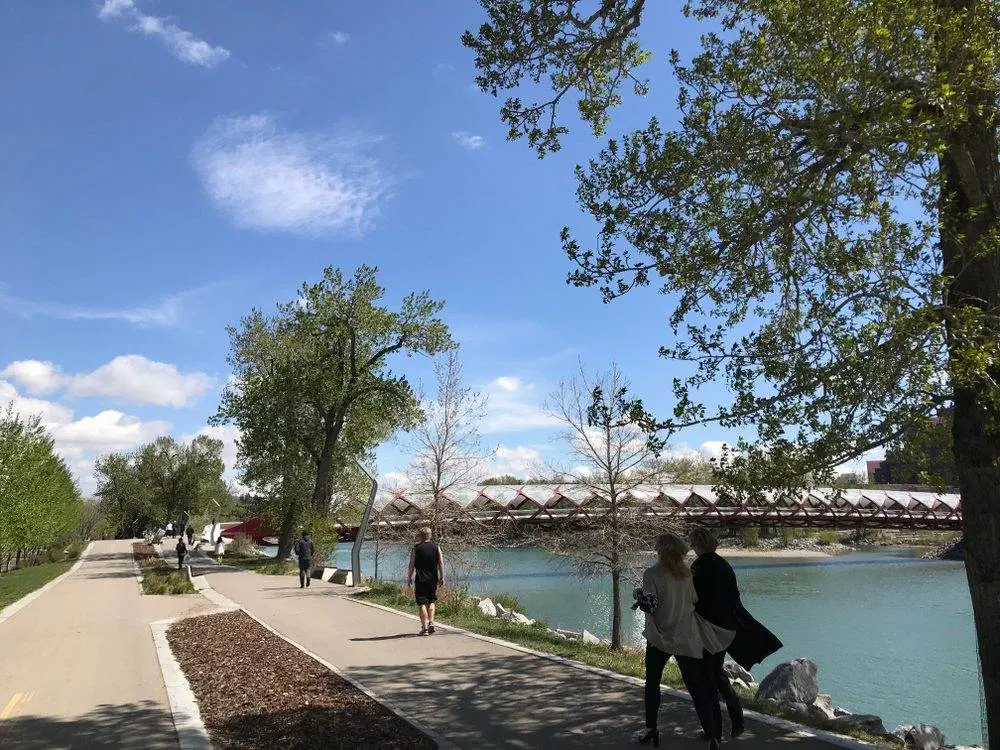 What was the first thing that came to your mind when you first read the name of this place? It must be an island or a park situated far from the city. But that's all about it.
Prince Island Park, founded in 1950, plays a major role in the lives of the Calgarian people. All the cultural events occur here, making it a center of attraction. In 1999, the park was renovated to make it more appealing.
You will get an opportunity to form a special bond with the environment when you're here. The Chevron Learning Pathways, which is on the east end of the park will provide you with maximum knowledge about the wetland, wildlife, and water quality of that place. It is an interesting way of learning new things. If you're in Calgary, you must visit this place to activate your brain cells.
5. Bow and Elbow Rivers
Nothing can replace the beauty of these two rivers. Constant flowing water with so much greenery around is what you need to experience to relax yourself.
The water is so fresh that you won't dare to look away from it. The bow river originates from Canadian Rocky mountains where it merges with the Oldman river. Whereas the elbow river meets the bow river before it meets with the oldman river.
Many people prefer coming here with their loved ones for picnics and walks. This beauty can't be left unnoticed. You will stop here and take your time appreciating the natural beauty this place holds.
6. Calgary Tower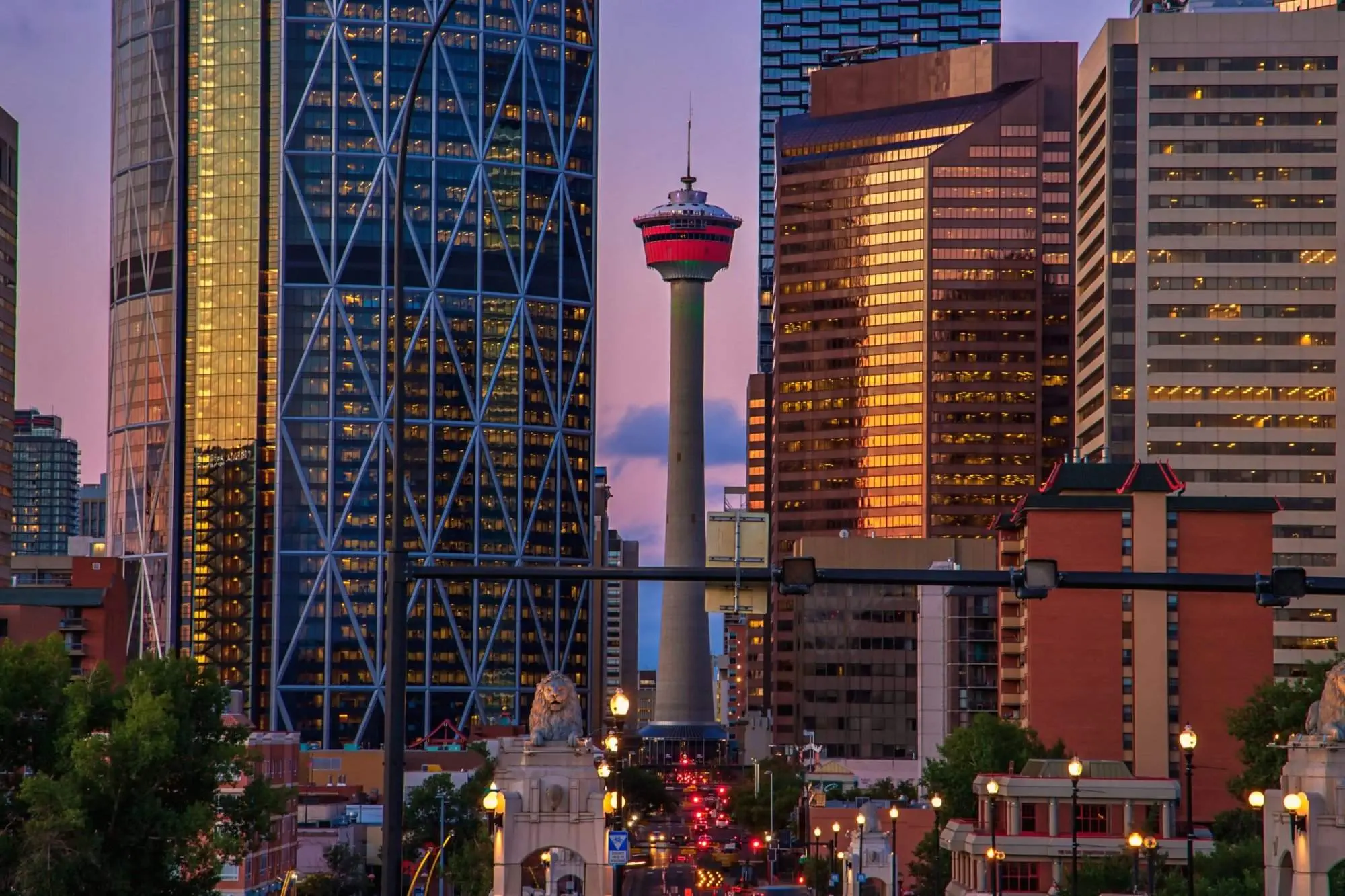 The famous Calgary Tower got its name after 3 years of its construction in the year 1967. The tallest building in Calgary gives you a 360 degrees views of the city. The entire city look so pretty from above.
If you wish to enjoy this wonderful experience you just need to buy the tickets, and you're good to go. Even if you're not going inside, you can still enjoy the lighting show the Calgary Tower offers.
There are nearly 132 LED lights in the tower which are capable of emitting various lights. Each light has a special meaning attached to it. The tower looks phenomenal in the night, just like the moon shining in the sky.
Before buying your tickets, always check their official site for the latest updates. Sometimes the tower remains closed due to personal functions.
Also check: 11 Best Pizza In Calgary 
7. Winsport Olympic Park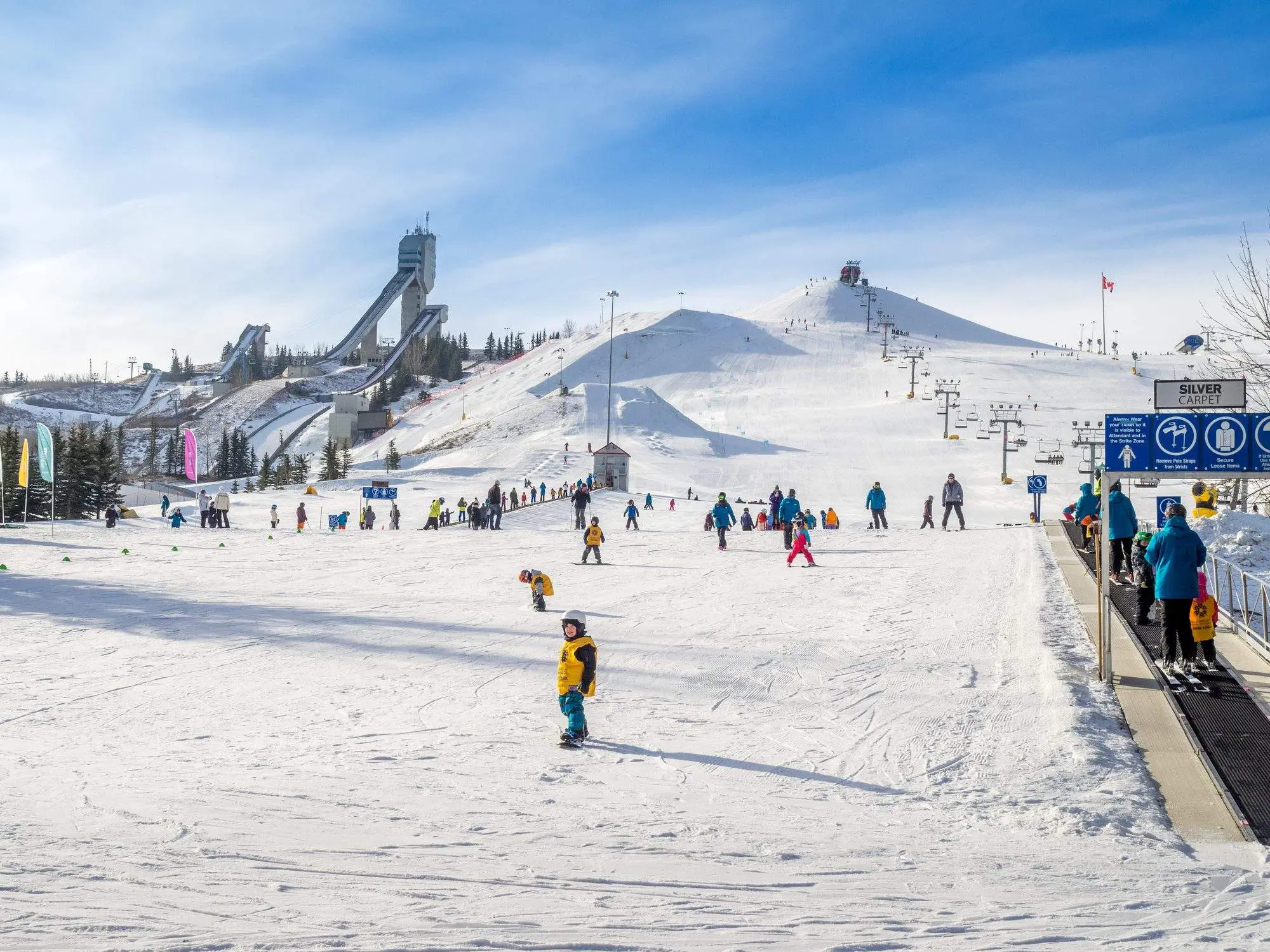 If there were any list with the title "Things to do in Calgary", this place would have come on top.
If you want to enjoy some fun activities such as mountain biking, skiing, hockey, skating, hiking and much more then what are you doing lying on your couch and scrolling your Instagram? You should be here enjoying at Winsport Olympic Park.
Winsport Olympic Park was discovered soon after the winter Olympics in 1988. The main agenda behind this was to create more knowledge about sports among people.
Several activities are organised by them for all age groups. When you're a teenager or an adult, you can come here and enrol yourself to get some great experience.
This park has set all the activities according to the weather. If you come here in winter, you'll enjoy skiing and other snowboard activities. If you plan your trip in summers, then you can go on a biking trail for biking with your friends and golf course activities and can even go for hiking on hiking trails.
8. Eau Claire Park
Do you love shopping? Have you visited Eau Claire Park? If not, then you must plan your next visit to here. Everyone in Calgary knows about Eau Claire market and must have visited it. This place is the core shopping centre in Calgary tower and is worth the visit.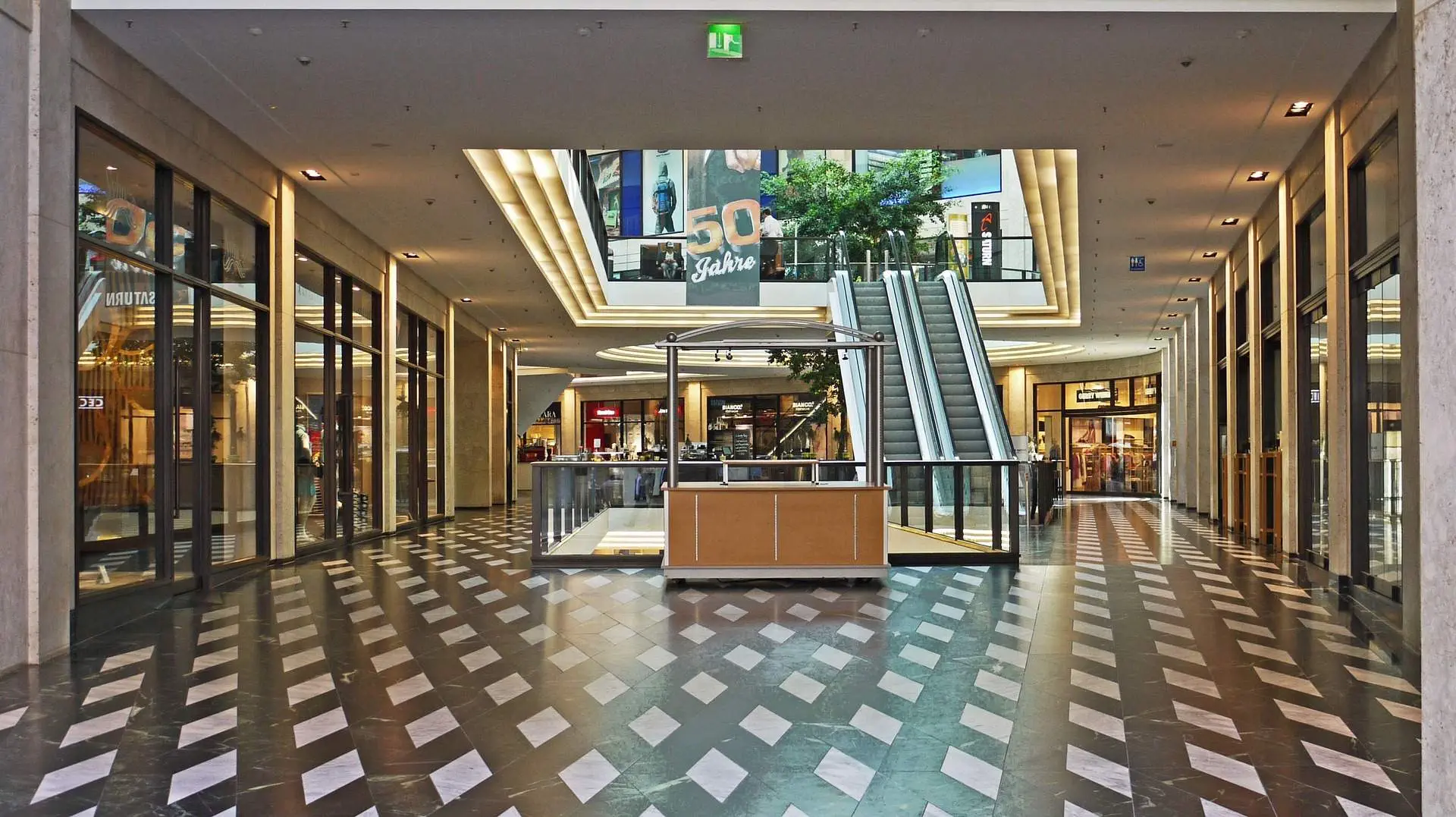 This is not just a shopping mall, it is an all in one market where you'll find everything. From awesome restaurants where they serve you delicious food to a classy hair saloon from where you can get a new look, this place has so much to serve you.
Even if you are not into shopping, you still visit this place as it has many gifting stores as well from where you can get some sovereign for your loved ones.
9. Peace Bridge
The beauty of bow river just got doubled in 2012 by the construction of peace bridge. The bridge is painted red and is made for the pedestrians and bike riders to cross the river.
The aesthetics of this bridge can win your heart every time you see it. Highly designed bridge with a brightly coloured railing gives it a vibrant look. The bridge has turned out to be a blessing for those who used to commute from the southern part of the river to the northern part.
10. Fish Creek Provincial Park
If you are looking for all the things to do in Calgary, then you mist habe seatched about this amazing park.
Seems like Calgary has a lot of fitness enthusiasts who love indulging in fun activities. Maybe that's why so many parks are specially designed for this. Fish creek park is also one of them.
The place offers many recreational activities such as biking, swimming, hiking, birding, fishing, picnicking and much more. Not just them, there are also many educational programs for children as well as adults.
Learning about the wildlife and the environment in which we live becomes very important and everyone should be aware about it. Therefore, do visit this park and enrol yourself in their amazing courses to expand your knowledge. You'll get an opportunity to be more close to the environment.
11. Wonderland Sculpture
The Wonderland sculpture is one of the many tourist attractions in Calgary. The finely wired sculpture of a girl's face is very astonishing to the people.
The sculpture was designed by Jaume Plensa who is a Spanish sculptor. The sculpture is located in front of a landmark building. The white wires used to make the sculpture, gives a clean and aesthetic look to it.
If you are planning to visit this place, then do carry your camera with you. Capturing this masterpiece in your camera is totally worth it.
"It is a piece of art. A wonderful sculpture which looks even more beautiful when lit up at night," says Katie who recently visited the place.
12. Gasoline Alley Museum
Are you big fan of automobiles?
If you are a big fan of gasoline alley  then, you will definitely like this place. The gasoline alley museum at Calgary has a great collection of all the antique automobiles that will leave you amazed.
The automobiles are set up in a vintage background that will give you the feel of early 1950s. Take your family and friends there to enjoy the fun games in the family gallery.
You'll not only enjoy your visit over here but will also get to learn so many things. From fun activities to witnessing the antique collection of the cars, this place will keep on entertaining you with each step you take.
13. Canadian Music Hall of Fame
The popular music hall which was established in the year 1978 has now become a famous tourist attraction. The building has five floors out of which, one floor is completely dedicated to the talented singers and music composers of the Country.
The National Music Centre which is the home to this beautiful hall of fame is a non profit museum located in downtown East Village.
Every year the award for best performance. It must be a proud moment for all the singers as well as their listeners. Getting passes for the event can be tough, but you can definitely visit the national music centre to click some good pictures. For more information, visit the national music center's official site.
14. Stephen Avenue Walk
Being the first pedestrian shopping mall in the city, the stephen avenue walk has managed to be one the most popular calgary attractions.
This is not just an ordinary mall but an all in one place where you'll find anything and everything. From aesthetically pleasing restaurants to great shops with the latest collection, everything can be found here.
If you want yo taste some great food in Calgary and want to buy some trendy clothes then you can definitely come here and explore the place.
15. Banff National Park
Banff national park is a blessing for those who love being surrounded by nature. A beautiful place where the colourf river is surrounded by the tall mountains. A place where the clouds are covering the tip of the mountains and the cool fresh air is brushing through your face. This palce is simply magical!
If you want to be welcomed by a warm and cozy weather, then you must visit this place between June to August and from December to March.
The entry to this park is not free although the fee is nominal. You can check the prices on the official website and plan accordingly.
16. Lougheed House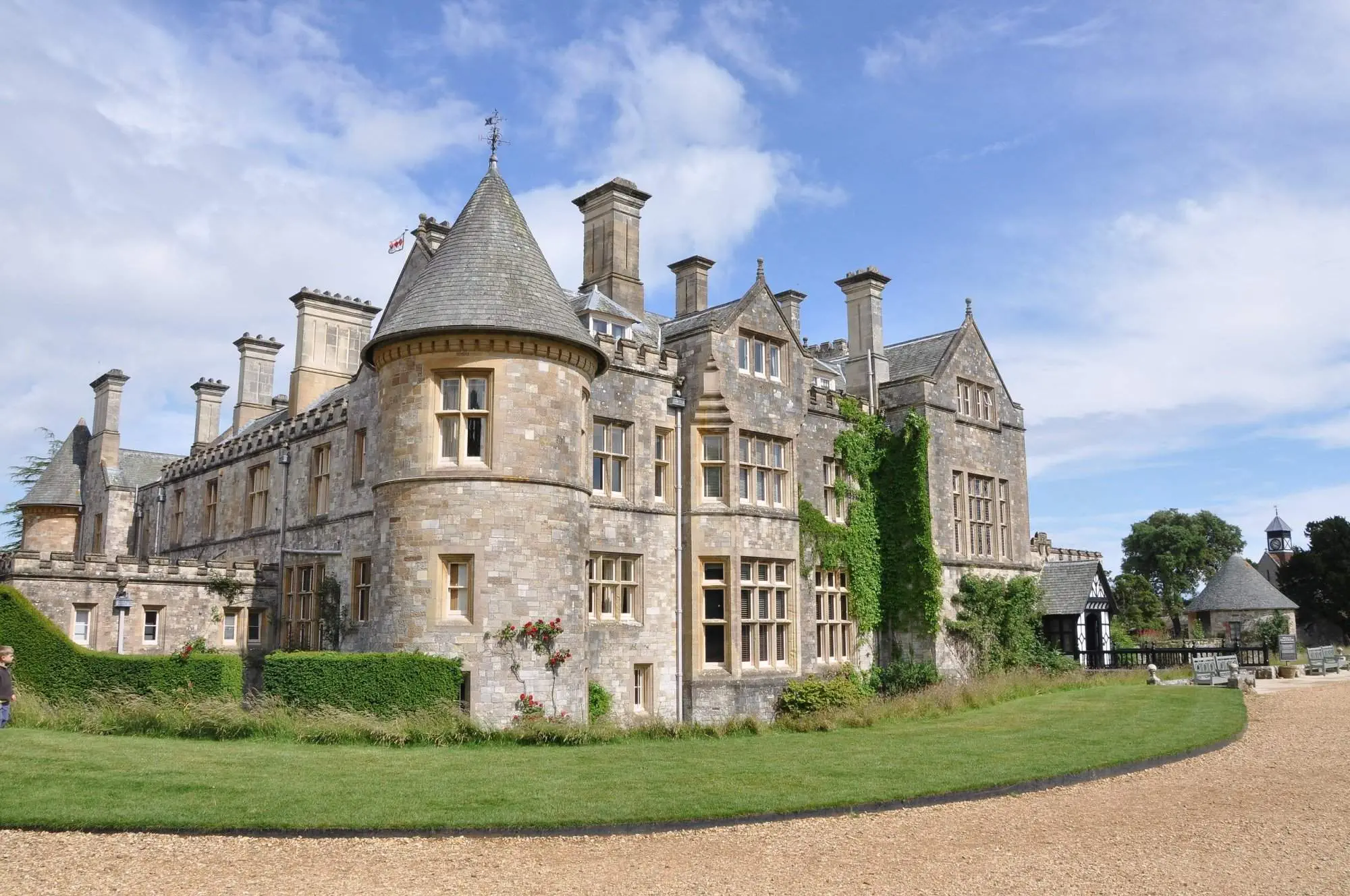 One of the national historic site, lougheed house which was originally known as Beaulieu is an iconic heritage site.
The mansions was built for Senator James Alexander Lougheed who was a lawyer and businessman hailing from Calgary. The mansion was built in 1891 and is now known for its beauty and aesthetics.
The house is preserved by a non profit organisation known as Lougheed House Conservation society. They make sure that the house is clean, well maintained and looked after.
You'll find the mansion in good state even though it was built so many years ago. There's a beautiful park that surrounds the mansion. All the flowers and trees are also looked after. They add more glory to the house.
You can visit this place to discover the life of Lougheed. You'll never return empty handed from this place. You'll always carry the memories with you!
All the places mentioned above are some of the top calgary attractions. Apart from this there are many other places that you can visit such as military museums, airforce museums, studio bell, rollings stones mobile studio and what not.
Conclusion
There are so many reasons why you need to visit Calgary. There are too many things to do in Calgary. This place has everything you need. You just name it the city got it. From some amazing museums such as glenbow museum to fine restaurants, everything you need in a city is here.
Talking about entertainment and fun things, the city has Winsport Canada Olympic Park where you can go on mountain biking trails for some adventurous mountain biking or can even enjoy skiing with your friends. The city also has a special place for all the music lovers and that's why they've designed the Canadian music hall of fame.
If you love to shop and wondering where to find the best shops, then Stephen Avenue Walk and Eau Claire Market are some of the best shoppings sites in the city. The place has so much to offer. One can never get bored of this place. You must visit Calgary and explore this beautiful city.
Click here to read more.