All the Best restaurants in Kelowna are mentioned in this article.
Kelowna is situated right up against the stunning eastern side of Okanagan Lake in the heart of British Columbia's wine region. This city's laid-back atmosphere attracts tourists from all over since it has beautiful scenery, many outdoor activities, and an exceptional cuisine and wine culture.
Kelowna restaurants range from little cafés on the street and bistros by the lake to chic Bars & Grills and warm pub-style meals. There are many options, and the cuisine is the ideal fusion of traditional and eclectic.
Here is our selection of the best restaurants in Kelowna that you must visit when you are next in the city.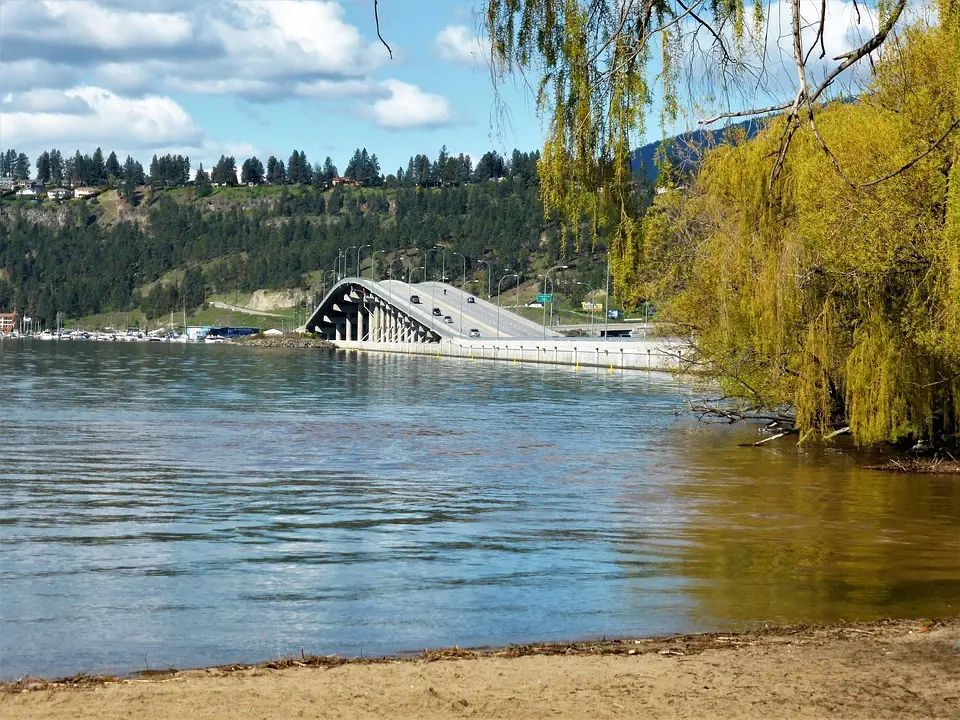 Best restaurants in Kelowna
Raudz Regional Table
To start with the best restaurant in Kelowna, the first one on the list is this hidden gem Raudz Regional table.
Raudz has cemented its place in the culinary landscape for some of Kelowna's most sophisticated eating. They adhere to the motto "support, purchase, eat, and drink local." Their wine bar has one of the largest selections of Canadian spirits, which is amazing, and all of their products are locally sourced. Ideal for parties or just treating yourself to delicious food.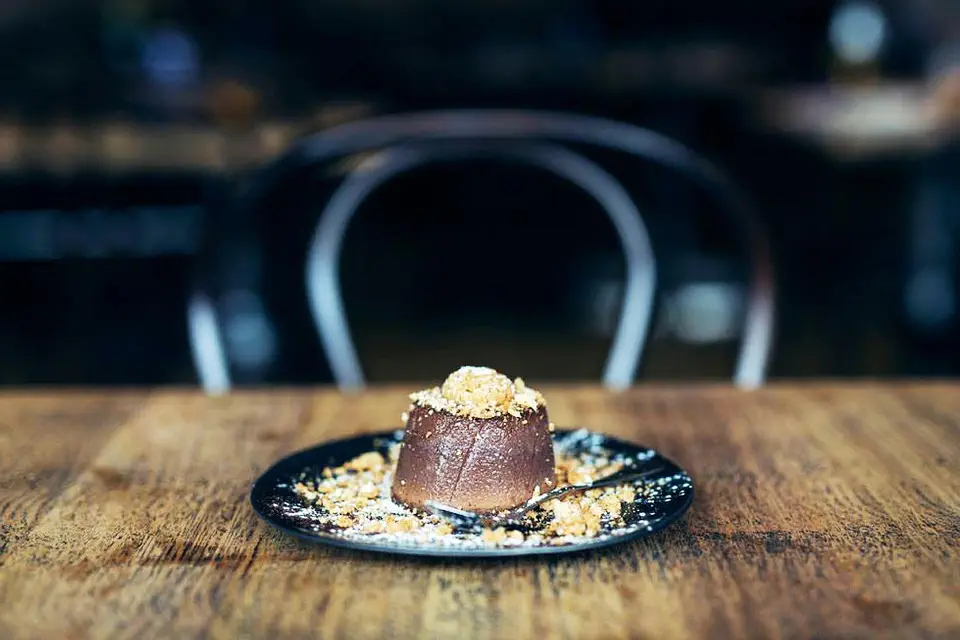 After exploring Downtown Marina Kelowna, this is the go-to place if you are hungry. All customers here will like the restaurant's menu of Canadian food. Rest here and enjoy some tasty Arctic char, lamb shoulder, smoked cheddar sauce, and bacon. The chefs here make delectable chocolate pudding, brioche, and fudge. Guests can choose from various delectable Merlots, draught beers, or martinis. You might have a delicious crab cappuccino, tea, or chocolate frappe.
After a long day at work, clients can unwind in Raudz's cozy ambiance. This establishment is widely recognized for its friendly and helpful staff that are always willing to assist you. Many reviews claim that the prices for the dishes are fair.
Because of its famous crab cappuccino, this is considered one of the best restaurants in Kelowna BC.
Address: 1560 Water St, Kelowna BC V1Y 1J7
Little Hobo Soup & Sandwich Shop
Because of its excellent position, this place is simple to find. This is considered one of the best restaurants in Kelowna.
Many guests stop by this eatery after taking a stroll around the Okanagan Heritage Museum. A comfortable price for comfort food! Little Hobo is your usual Mom and Pop eatery where you can get great food and freshly prepared meals.
Pick from more than twenty options for their famous hot and cold sandwiches. The cheese steak, open ham, turkey, and cheddar sandwich, or their well-liked grilled ham and egg are all highly recommended.
Try the delicious biscuits, French toast, and pancakes at Little Hobo Soup & Sandwich Shop as an alternative to your usual dinner. It's time to sample their outstanding food butter chicken, Philly cheese steaks, and properly cooked chicken soup.
The Little Hobo is the ideal home away from home, thanks to its welcoming staff and lovely ambiance. Bring your family and friends, and receive great service. This location claims to have reasonable prices. You'll undoubtedly enjoy the casual atmosphere and colorful decorations.
Address: 596 Leon Ave, Kelowna BC V1Y 6J6
The Fixx Pasta Bar and Cafe
The Fixx is a good option if you're looking for affordable Italian food. Excellent food is thoughtfully made, exquisitely presented, and as fresh and tasty as one could want. You can always count on receiving excellent service from The Fixx's knowledgeable and courteous employees. Because this cafe is so well-liked, reservations are required.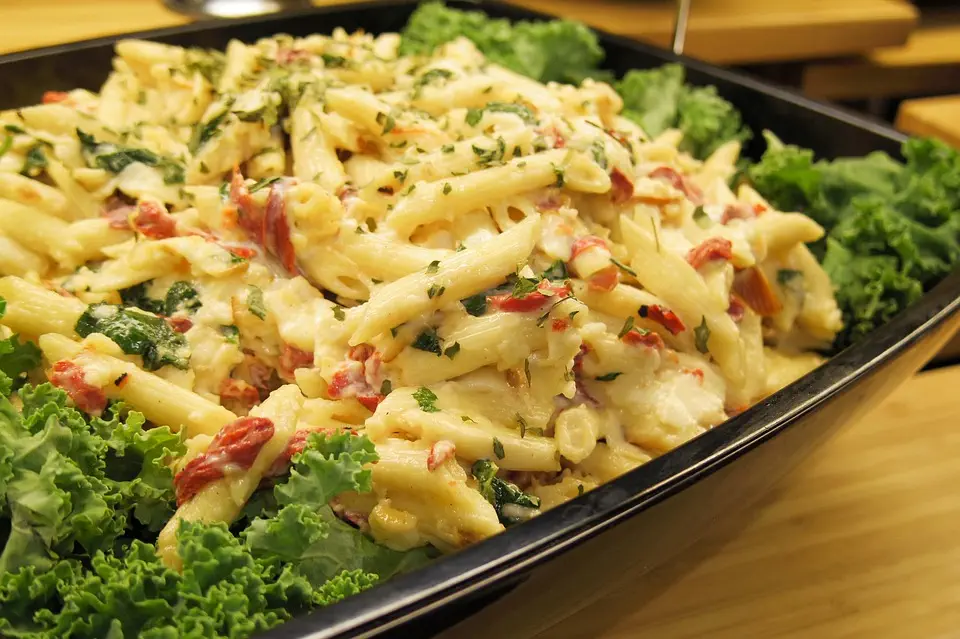 Your taste buds would be filled with flavors at this cozy bar and cafe. Italian and Mediterranean cuisines are well-known to be served at this establishment. Many visitors come here to sample the restaurant's delectable halibut, coconut shrimp, fresh spinach and gold beet salad, shrimp spaghetti, and awesome creamy sauce.
The Fixx Cafe serves delicious key lime pie, crème brûlée, and brulee desserts. Savor some delicious beer, marsala, fine wine, or liquor. Start your meal with a delicious cup of coffee.
Customers can unwind in this establishment's cozy setting after a long day at work. Many tourists have noted the attentiveness of the workers at this location. People comment on how amazing the service is in this place. Additionally, customers suggest this restaurant due to the reasonable costs.
Address: 101-3275 Lakeshore Rd, Kelowna BC V1W 3S9
Salt & Brick
Up next on the list of best restaurants in Kelowna is Salt & Brick, which is a distinctive concept-driven restaurant that is situated on the storied Bernard Avenue in the center of downtown Kelowna BC. The menu here is always changing, and the portions are meant to be shared.
That is correct! The most extensive local cuisine and wine list we have ever seen are paired with the daily creation of new sharing plates. This impressive list includes more than 100 regional wines. If you enjoy watching your cuisine being prepared, take a seat at the welcoming bar where you can see the open kitchen.
View the menu at this pub after exploring Downtown Marina Kelowna. Everything in this restaurant is supposed to be shared because the menu changes frequently. Try something novel from the Spanish menu.
At Salt & Brick, the chef prepares delectable cured meat, slow-cooked brisket, blue cheese, staple pickled carrots salad, and tomato salads. Try cheesecakes, ice cream, and fruitcakes that are properly cooked. The most popular drinks at this establishment include delicious wine, artisan beer, and ale. Check out delicious fresh juices, iced tea, craft cocktails, or coffee.
Due to its excellent position, this place is simple to find. This pub welcomes you all year long with friendly service. People claim that this location has quick service. At Salt & Brick, you'll be pleasantly surprised by the average pricing. Visitors can unwind in this space thanks to the lovely decor and welcoming ambiance.
Address: 243 Bernard Ave, Kelowna BC V1Y 6N2
Okanagan Street Food
Okanagan street food, led by Chef Neil Schroeter, who moved to Kelowna BC after working for a lot of years at a winery in Summerland, was founded by Okanagan Street Food as a food truck in the beginning. Schroeter opened a permanent site where he continues to serve up straightforward yet frequently daring recipes as a result of the street food business's success.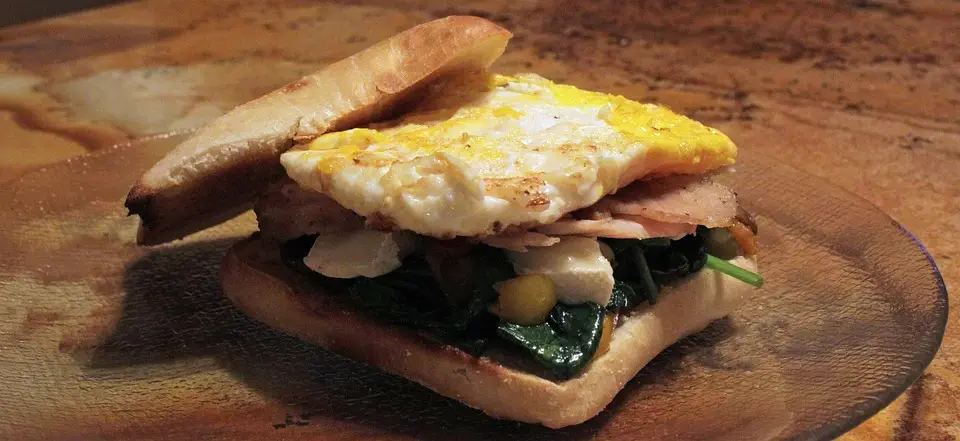 Guests can choose from delectable breakfast menus and lunch selections at Okanagan Street Food's quaint restaurant. They serve delicious breakfast at this place. This is where you should stop if you're hungry and seeking out those generous portions that are simply bursting with flavor.
The chef is accomplished, and the Canadian food on the menu is exquisite. This eatery is known for its delicious broth, pulled pork sandwiches, seared fish tacos, fried chicken, and fresh fish. It's time to sample some delectable wine. Enjoy delicious coffee.
The team at Okanagan Street Food is highly known for their excellent customer service and willingness to assist customers. This location is known for its pleasant ambiance. Prices are reasonable from the viewpoint of customers.
Address: 812 Crowley Ave, Kelowna BC V1Y 7G7
Social 242 Lounge and Grill
Next on the list of best restaurants in Kelowna is Social 242.
Visit Social 242 Lounge and Grill in Kelowna, British Columbia, if you're seeking a club-style restaurant. All the cool people congregate there. We aren't joking. For tourists, Social 242 is a must-stop location because it is so well-liked by residents. The atmosphere is positive, the drinks are fantastic, and the cuisine is tasty and freshly prepared.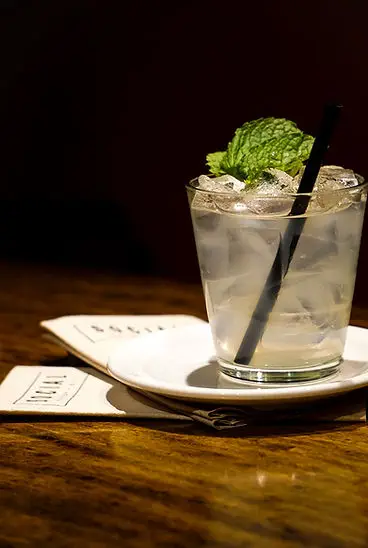 Both this pub and Downtown Marina Kelowna might be very alluring to visitors. To build an opinion about Social 242 Lounge and Grill, try delicious BBQ ribs, chicken wings, fried chicken burgers, and Caesar salads. Many guests advise eating delectable Oreo cheesecakes, crème brûlée, and chocolate mousse. The best cocktails to try are martinis, delicious house wine, and draught beer. Come here for excellent coffee or lemonade.
Bring your kids; this restaurant has a sizable kids' menu. Its main benefits are the timely service and the cordial employees. The attractive prices at this bar could surprise you. The lovely furnishings and inviting ambiance here allow visitors to unwind.
Address: 242 Lawrence Ave, Kelowna BC V1Y 6L3
Antico Pizza Napoletana
Antico Pizza Napoletana, rated as the greatest pizza in Kelowna, BC, provides customers with a stunning environment, a selection of local beers and wines, and their award-winning wines and Neapolitan Pizza made in a wood-fired oven. If you're a true pizza enthusiast, you won't want to miss out on this place and will savor every last bite of those mouthwatering pies.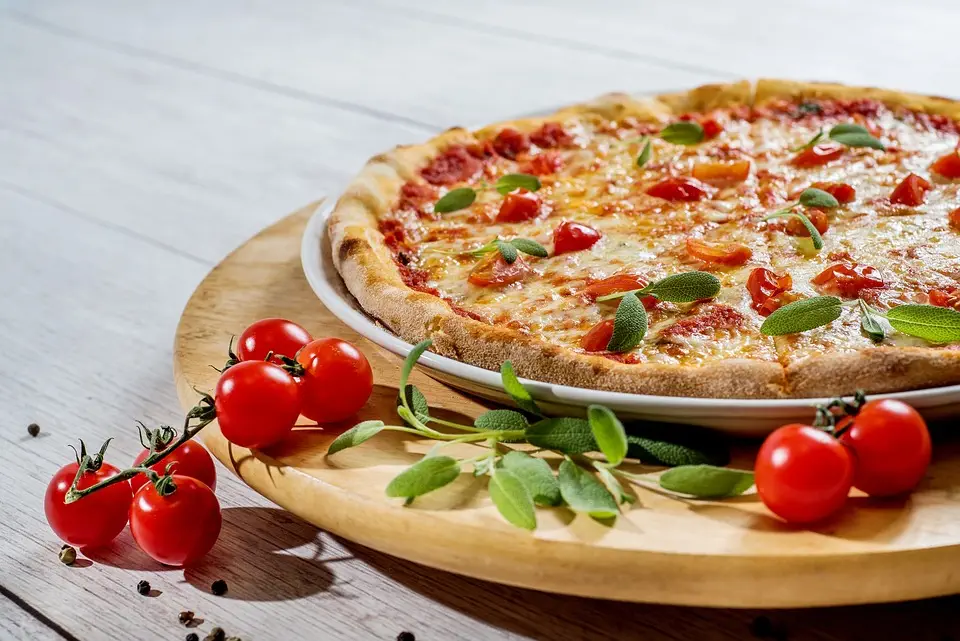 The Okanagan Heritage Museum may already be on your path; the patrons advise visiting this pizzeria. Discover fresh Italian meals on the menu while relaxing at Antico Pizza Napoletana. The chefs here do their best to serve customers tasty dinner options such as Margherita, Neapolitan, and other types of pizza. Try the properly cooked tiramisu, flija, and cheesecake. Waiters give delicious wine, margaritas, or beer, depending on the visitors' preferences. You may have a fantastic cappuccino, lemonade, or espresso here.
This restaurant is well known for its excellent customer service and helpful personnel. This pizza restaurant's motto is reasonable costs for delicious food. Customers can unwind in this location because of the lovely decor and welcoming ambiance. The pizza here is mind-blowing, which is why it is one of the best restaurants in Kelowna.
Address: 347 Bernard Ave, Kelowna BC V1Y 6N6
Bai Tong Thai Food Restaurant
Bai Tong is the best option in Kelowna BC of its tasty and genuine Thai cuisine. This popular restaurant serves customers a wide selection of traditional Thai cuisine, many of which are vegetarian-friendly, outstanding cocktails, and top-notch service.
After exploring Downtown Kelowna, come for lunch. Thai food is this restaurant's main selling point. The majority of customers suggest the delicious pad Thai, tom yum, and coconut chicken. You'll be impressed after taking your first sample of good ice cream, fried bananas, and chocolate custard.
A must-do when visiting Bai Tong Thai Food is to sample some excellent wine or beer. Come here and sample delicious iced tea, Thai tea, or a chocolate frappe. Because of these playful dishes, this is considered one of the best restaurants in Kelowna.
Customers can unwind in this establishment's cozy setting after a long day at work. Because of the kind employees, this place is suggested. The pleasant service is important to these restaurant owners. Prices in this area are reportedly fair. Many reviewers believe that the decor is beautiful.
Address: 275 Bernard Ave, Kelowna BC V1Y 6N2
Central Kitchen Kelowna
The Central Kitchen, which has won numerous awards, is a popular hangout for both locals and tourists in Kelowna. This place has a cheerful atmosphere and is great for Happy Hour and a fun lunch with friends because it has a large wine selection, many options on the tap, cocktails, and good food.
Customers can sample fish tacos, albacore, and well-cooked, crispy chicken sandwiches at this eatery. The reality is that you'll truly enjoy Brezeln, ice cream, and excellent churros. Order some delectable wine, draught beer, or stout. Reviews claiming that tea is excellent can be found here. Visits to Central Kitchen + Bar and Waterfront Park are both advised.
Invite your girlfriend to the cozy Central Kitchen + Bar. This location's attentive staff and delightful service help visitors unwind. The decor is good, according to the guests' thoughts. Prices are reasonable from the perspective of the visitors.
The Jammery
A must-visit location for anyone with a sweet tooth desire is The Jammery in Kelowna. This location combines a restaurant, a jam-making facility, and a gift shop. It serves breakfast all day and lunch starting at 11:00. This is the ideal place to enjoy a leisurely brunch before starting your day.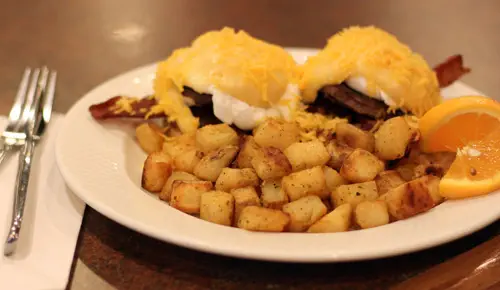 The lovely gift shops and delicious foods make it one of the best restaurants in Kelowna. Although there is a significant wait for a table, you can pass the time by perusing the super cute gift shop. Oh, and make sure you get some jam.
You will be able to sample Canadian cuisine at this establishment. Scallops, cured salmon, and delectable seafood paella are all on the menu here. French toast, duck confit, blueberry scones, oven-roasted hash browns served with poached free-run eggs, hollandaise sauce, and delicious strawberry waffles are on the menu. Among the most popular beverages at The Jammery are delectable wines, tequila, and Grand Marnier. Excellent tea, coffee, or egg coffee will be provided for you.
You can order takeout from this restaurant. The friendly personnel here can tell how much they enjoy their customers. These restaurant owners value friendly service. This establishment advertises affordable prices. Customers may unwind in this space thanks to the wonderful decor and welcoming ambiance.
Address: 8038 Hwy 97, Kelowna BC V4V 1T3
Bouchons
On May 14, 2004, Bouchons, an elegant French bistro, opened its doors in the center of Kelowna's cultural district, just a two-minute stroll from the Delta Grand Hotel. The idea was to introduce a restaurant of the highest caliber to the stunning Okanagan Valley by serving comfort food inspired by French regional gastronomy in a relaxed, sophisticated European setting.
It's time to take a break at this bar now that you've seen Waterfront Park. French cuisine is served at the renowned Bouchons Bistro. Eat scallops, beet salads, and expertly grilled prawns while you're there. Many customers mention that the servers here make excellent chocolate mousse, profiteroles, and chocolate pie. Beer, chardonnay, and calvados are among this restaurant's top cocktails. You can order excellent espresso here.
Customers can unwind in this location thanks to the magnificent décor and exotic environment. To plan a party or event, stop by this bar. Visitors are always warmly welcomed by knowledgeable personnel. The promptness of the service is important to these restaurant owners. The typical costs at Bouchons Bistro could surprise you.
Because of the magnificent decor, this is considered one of the best restaurants in Kelowna, do visit it once.
Address: 105-1180 Sunset Dr, Kelowna BC V1Y 9W6
Bohemian Cafe & Catering Co
The last on the list of best restaurants in Kelowna is Bohemian Cafe & Catering Co.
They were first established as a family-operated business in 1991 by a brother-sister team who drew their inspiration from family recipes and a love of home-cooked meals. In a nutshell, they are a café and catering business that provides services to Kelowna and the nearby Okanagan Valley. They have an unbeatable restaurant location on Bernard Avenue in Downtown Kelowna, but they can serve customers practically anywhere in the Okanagan.
Eat at this restaurant if you're still hungry after visiting the Okanagan Heritage Museum. Hash browns, sausages, and eggs benedict that has been prepared well all taste good. Many customers recommend tasty blueberry bagels, French toast, mango chutney turkey salad, and pancakes. At Bohemian Café & Catering Co., delicious mimosas are waiting for you. According to feedback from customers, waiters provide quality chai lattes.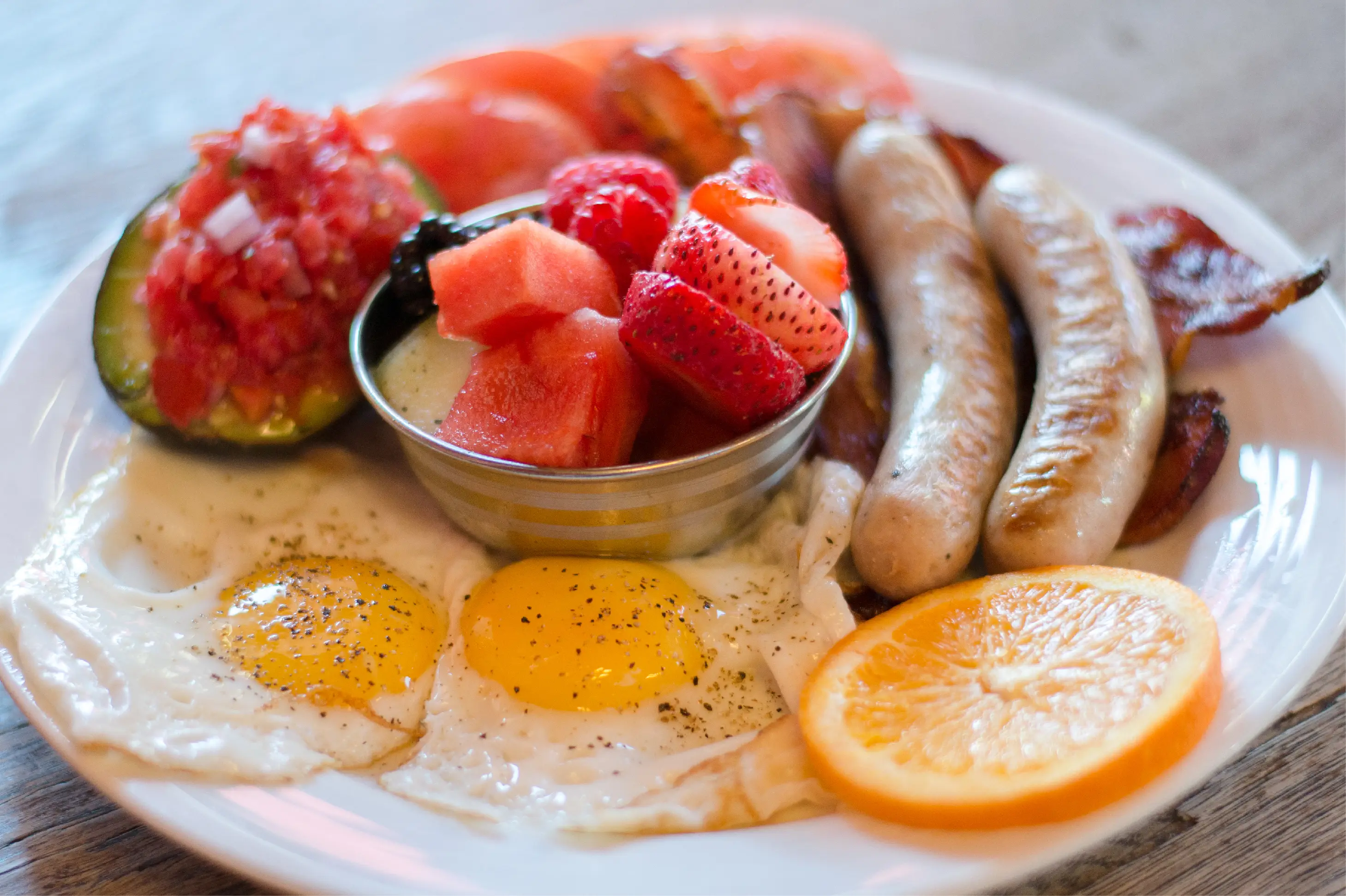 The lovely atmosphere of this restaurant is mentioned as a stand-alone perk in the reviews. Customers can unwind in this establishment's cozy setting after a long day at work. Many visitors think the staff is effective. People comment on how wonderful the service is at this location. Prices are reasonable from the viewpoint of the reviewers. We sincerely hope you visit these best restaurants in Kelowna, try out all these incredible places, and have some unforgettable meals while there.
If you liked this article about the best restaurants in Kelowna, here is something for you.
Why Try Out Rocket.net - IcyCanada's recommended hosting provider
The Icy Canada team strives to create content that matters. It's why our content is written by travel writers, authority experts, well-known authors, and niche experts. Our content is also periodically reviewed by expert authors for accuracy and trustworthiness.
Why Try Out Rocket.net - IcyCanada's recommended hosting provider