West Vancouver is a distinctive and international city located in British Colombia. West Vancouver Restaurants are popular for their vibrant natural environments like mountains, oceans, and forests in addition to spirited culture and culinary sites.
Vancouver city is home extensive range of West Vancouver Restaurants which offer perfectly seasoned cuisines from all over the world. West Vancouver Restaurants' food scenes are highly instigated by multicultural inhabitants with an extensive range of global cuisine items obtainable like Chinese, Japanese, Korean, Indian, Italian and more.
West Vancouver Restaurants are popular and well known for their consistently good fresh, farm-to-table, sustainable ingredients. Additionally, with collaboration with many other restaurants using farm-to-table produced meat, seafood and more. Continue reading to know more about west Vancouver restaurants.
West Vancouver is famous for casual cafeterias and food trucks to high dining restaurants, it has everything to offer for every kind of taste and budget. Furthermore, west Vancouver's best restaurants offers you from quick bite foods to relaxation dining experiences to satisfy your taste.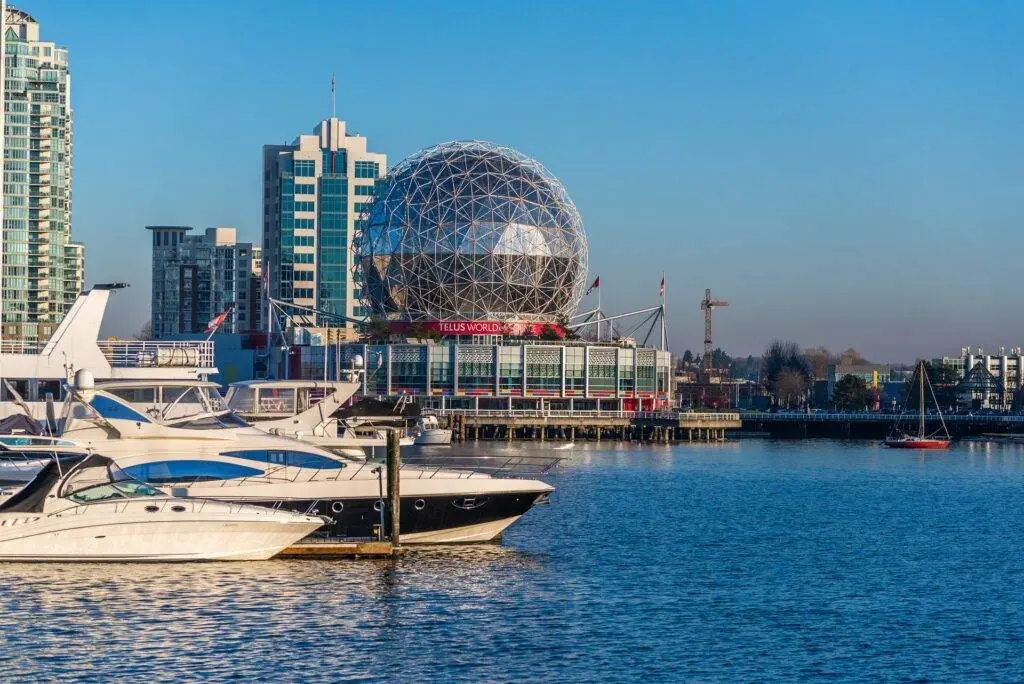 1. 12 Most Amazing West Vancouver Restaurants
Here are the must-visit highly recommended 12 most amazing West Vancouver Restaurants that you can explore while drive West Vancouver are:
1.1. The Beach House Restaurant
This waterfront restaurant provides you with attractive views of the magnificent ocean and delivers tempting sea and steak dishes. The most famous great food combines with Coast Bouillabaisse, wild salmon and lobster risotto.
The beach house restaurant provides different kinds of vegetarian and meat options like beef tenderloin and mushroom risotto. The Beach Restaurant is famous for its wine varieties feature both global wines and local favorite wines. It also provides unique cocktails like the Martini and the Lavender Lemonade. The beach house restaurant is a must-stay in West Vancouver if you are looking for a fine dining experience with a beautiful sight.
1.2. Mangia E Bevi
This West Vancouver Restaurant is Italian with classic features including dishes like kinds of pasta and cheesy pizzas and also a variety of kinds of seafood and meat meals with great service. Mangia E Bevi is a lovely Italian restaurant located in West Vancouver which offers traditional Italian dishes in a pleasing environment.
The most famous dishes of these restaurants are the Fettuccine Alfredo, the Mushroom, Pizza and the Seafood linguine. It also offers some vegetarian foods like Eggplant parmigiana. Mangia E Bevi restaurant is the most attractive and pleasing restaurant with vibrant lighting, simple furnishing and homely open kitchens making it a worth-visiting restaurants in West Vancouver for family dining and vacation. They offer friendly services.
1.3. Temper Pastry
This is the popular confectionary and cafeteria situated in West Vancouver and offers a diverse range of delightful tastes with good quality ingredients and creative techniques for its sugary pastries, cakes and sweet pieces of bread.
Temper Pastry presents a wide variety of delightful and tempting pieces including Croissants, Lemon Tarts and yummy Desserts and Chocolate Ganache Cake. Temper Pastry also offers salty items like Quiche Lorraine, Ham and Cheese Croissant.
This bakery has also a cafeteria where you can enjoy beverages like Coffee, Tea with pastries service. Temper Patry has a modern furnishing decoration with a marble look and a classy environment They have well-learned staff. They also provide breakfast and lunch menu.
1.4. Feast Neighbourhood Table
This Feast Neighbourhood Table is the West Vancouver Restaurant where farm-to-table ingredients are encouraged when local and international ingredients are used to prepare foods. It is a homey and welcoming restaurant that offers a good ambience experience with farm-to-table seasonal ingredients.
This restaurant promises to provide sustainable innovative and tasty served dishes that promote local cuisines. The Feast Neighbourhood Table in West Vancouver Restaurants changes its menus every season according to the obtainability of locally produced ingredients and presents dishes like Crispy Pork Belly and Wild Mushrooms. It also available vegetarian and non -vegetarian dishes.
1.5. Zen Japanese Restaurant
Zen Japanese in West Vancouver Restaurants is famous provides a variety of authentic Japanese foods in a warm appealing atmosphere like Sushi, Sashimi, Tempura and Udon Noodles. This restaurant uses only fresh veggies and also gives their diners chance to sneak into the kitchen to watch how their dish is prepared perfectly. Most of the famous dishes on the menu service are the Chef's served Salami Platter, Dragon Roll and Teriyaki.
1.6. Trattoria Italian Kitchen
Trattoria Italian Kitchen in West Vancouver Restaurants is a colorful and modern which offers authentic Italian cuisine. They have an open kitchen system and vivacious environment which makes it a must-visit place for both cool and conventional dining.
The Trattoria Italian Kitchen menu offers dishes like Fired Pizza, Handmade Pasta and Antipasto Platter. The dinners are allowed to sneak into the kitchen and see your prepared dishes. The Trattoria Italian Kitchen staff are well-learned and provide proper instruction and guidance on food and drinks. They also allow for facilities like private dining for events and celebrations.
1.7. The Salmon House
The Salmon House in West Vancouver Restaurants is famous for its classical kinds of fresh seafood and is well known for its beautiful view with breathtaking mountains outside. They also focus on farm-to-table ingredients dishes like the Cedar Plank Salmon, sustainable Seafood Tower and the Dungeness Crab Cakes.
The Salmon House offers a variety of wine and alcoholic drinks.to accompany your bite. The Salmon House has beautiful views with floor-to-ceiling windows and. extensive sight of the city. The restaurant also provides you with a fireplace and vibrant lighting for an intimate dinner atmosphere.
1.8. Indian Fusion Restaurant
Indian Fusion is in West Vancouver Restaurants and presents you with different types of authentic swad Indian kitchen mouthwatering dishes and unique flavors and styles. The restaurant has exclusive decor presenting a modern and welcoming environment for diners.
The Indian Restaurant provides a menu of a variety of delicious food like Butter Chicken Poutine, Tandoori Salmon and Lamb Biryani. also offers vegan and vegetarian choices. The restaurant also offers a bar full of alcoholic drinks and beers.
1.9. Terroir Kitchen
Terroir Kitchen is in West Vancouver Restaurants well famous for its tasty locally produced seasonal ingredients foods. The restaurant name "Terroir "means the unique characteristics or region that contribute to the flavor.
The Terrior Kitchen menu lists include dishes like fresh kinds of excellent seafood, Meat and Green Vegetables. The head chefs intimately connect with the local farmers to get the local fresh produced ingredients.
1.10. Savory Island Pie Company
Savory Island Pie Company is in West Vancouver Restaurants and is a type of confectionery and cafeteria known for mouthwatering pies, baked items and different kinds of Coffees. This bakery has been reinforced by Savory Island a small island situated off the coast of British Colombia.
This bakery has wide varieties of sugary and salty items like Chicken Pork Pie, Beef and Mushroom Pie. It also presents yummy Cakes, Cookies and high-quality Pastries; for lunch, it provides Sandwiches and Salads. Savory Island Pie Company is also well known for espresso beverages and the cafeteria provides locally roasted coffees along with Pot Pie, Beef and Mushroom Pie and Lime Pie.
1.11. Cactus Club Cafe
Cactus Club Cafe is in West Vancouver Restaurants and is famous for casual dining. This restaurant includes modern world-class cuisine, creative cocktails and a homely experience. This cafe provides dishes category like Sushi, Salad Burgers and Pasta.
Cactus Club Cafe. It also offers a variety of gluten-free items as well as vegetarian options. The most demanding dishes of the many are Tuna Poke Bowl, Butternut Squash Ravioli and Grilled Chicken Club.Cactus Club Cafe is famous for the cocktails like the "Frozen Blood Orange Margarita" and the "Spiced Ginger Mule". Its environment is stylish and colorful with modern decor. You can also have your meal on a sunny day as they too have a large patio to enjoy your meal.
1.12. Olive and Anchor
Olive and Anchor are situated in Horshoe Bay near a small village in West Vancouver Restaurants is family-owned, and homely This restaurant is famous for its affectionate and warm surroundings. This restaurant offers a variety of seafood like Fish and Chips, Clam Chowder and Salmon Burgers.
Olive and Anchor menu lists are reinforced by the West Coast of Canada encouraging farm-to-table seasonal ingredients. It also provides locally crafted beers and high-quality wines and other alcoholic drinks. It also offers dishes like Eggs Benedict and Belgian Waffles. This restaurant is also very important to visit for best great experience and views.
2. Farms Market in West Vancouver Restaurants
West Vancouver city is a residence for farmers' market which provides fresh, locally produced meats and other special items. Here are some of the popular farm markets excellent for inspired meals:
Ambleside Farmers Market- This market gets open every Sunday from May – October and provides a variety of ranged fresh products, baked goods, meats and other items from local farmers.
West Vancouver Farmers Market- This market opens every Saturday from June-October it provides fast food like meat, cheese, baked goods and other products.
Dundarave Farmers Market- This market opens every Sunday from May- October and offers locally produced seasonal dishes.
Lonsdale Quay Farmers Market- This market is situated North Vancouver. Londsdale Farmers Indoor Market is open the whole year and provides meat, seafood and innovative items.
Bowen Island Farmers Market- This market is situated on Bowen Island and offers meat, cheese, baked items and many more.
These farm market's great locations to find fresh locally produced items for healthy meals which helps in inspiring you with new innovative recipes with a lot of seasonal production.
2.1. Traditional Asian Cuisine 
Authentic Asian Cuisine is found at West Vancouver Restaurants which provides an extensive range of Asian Cultures. Here is the famous Asian Restaurants list:
Dynasty Food Restaurant- This is a Chinese Restaurant which offers Cantonese Dimsum and a Kind of seafood dishes as well as Chinese Teas.
Noodle box- This Noodle box is a casual eatery spot that provides South Asian noodle items like Pad Thai, Pho and Laksa.
Minami Restaurant- This is a Japanese Restaurant have Sushi and many other Japanese bites including Sushi signature Rolls.
Hamachi Japanese Restaurant- This restaurant is family owned has different kinds of Japanese items like Sushi, Sashimi and Tempura.
Chef Hung Taiwanese Beef Noodles- This restaurant has dishes like Noodle soup, Wanton and Pan-fried dumplings.
Anar Persian Cuisine- This is rose Persian cuisine Restaurant provides traditional food items like Kebabs, Stews and Saffron rice.
Make sure to visit these Asian Cuisine restaurants in West Vancouver to explore and enjoy your holiday.
2.2. Food Truck Experience 
In West Vancouver city there has been growing demand for food trucks system which provide different kinds of easy-bite items to eat This is the best experience you will enjoy and remember for a long so do not forget to visit and have an appetite to explore amazing mouthwatering dishes. Here is the list of food trucks to explore in West Vancouver city:
Tacofino- This food truck delivers tasty Mexican-inspired food items like Tacos, Burritos and Churros.
Via Tevere- Via Tevere food trucks deliver traditional Neapolitan-styled pizza prepared in wood fire ovens.
Kaboom Boc- The food truck provides different varieties of Gourmet sandwiches prepared with locally produced ingredients along with wooden fish and chips.
Jj's Trucketeria – This is a Filipino food truck that provides different kinds of authentic Filipino dishes like sour Pork Skewes, Lumpia and Adobo.
Melt City Grilled Cheese- This mobile food truck has the specialty of a unique dish like gourmet grilled cheese sandwiches along with other choices like Bacon Cheddar, and Jalapeno Popper.
Yogi's Kitchen- This mobile food truck is elevated by Indian street foods like Samosa, Butter Chicken and Chicken tikka Masala.
These mobile food trucks are worth visiting. Do not miss the chance to explore the amazing food items from here and enjoy your perfectly cooked happy meal.
2.3. Enjoy Local Beer 
West Vancouver has a flourishing crafted beer with various breweries and taprooms providing different kinds of mouthwatering and authentic brews. Here are some of the best spots to celebrate the local beer in West Vancouver city:
Bridge Brewing- Bridge Brewing is an award-winning brewer that provides an extensive range of local beers inclusive of the famous North Shore Pale Ale and Bourbon Blood Orange Wheat Ale.
Beere Brewing Company- This is the most famous brewer and provides a wide range of IPAs, stouts and patios.
Hearthstone Brewery- This brewery is family-owned best restaurants and provides an extensive range of local beers including their famous Cali Common and Chocolate Milk Stout with a taproom and patio.
Deep Cover Brewers – This famous brewer provides a variety of beers and distilleries with spectacular scenery.
Tapeworks Brewing Company- This company provides an extensive range of crafted beers with the famous Hazy IPA and West Coast Pale Ale.
Wildeye  Brewing- It is a small-batch brewpub that provides different and innovative beers including Oyster Stout and Lime Basil Lager.
These crafted brewpubs and taprooms provide an extensive way to hold up local business and celebrate some of the crafted beer in West Vancouver.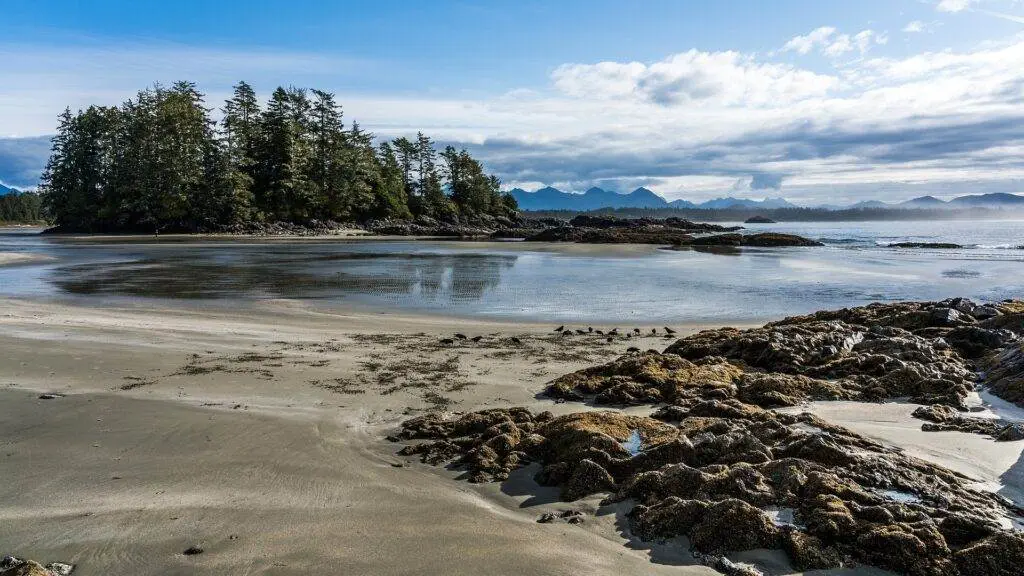 2.4. Plant-Based Eatery
West Vancouver Restaurants has a wide range of plant-based eatery great spot which provide appetizing and nutritional foods for vegetarians, and vegans. Here are some of the famous plant-based eateries in Vancouver:
Buddha Full- It is a vegan cafeteria which provides an extensive range of smoothie bowls, salads and double wraps and other dishes with plant-based and locally produced ingredients.
Nourish Market – This is a complete healthy food store and cafe which offers plant-based dishes like salads, smoothies and double wraps.
The Juicery Co.- This juice bar provides an extensive range of excellent food like a smoothie bowl, wraps and cold juices made with organic fruits. 
Heirloom Vegetarian – This restaurant has vegetarian and vegan items made with locally produced seasonal ingredient papaya salad, double wraps, sandwiches and hamburgers.
The Green Moustache- This restaurant is completely vegan and provides a wide range of plant-based salad wraps.
Plant-Based Kitchen- This is a completely vegan cafe that presents a wide range of plant-based sandwiches, and desserts made with locally produced ingredients.
These are the eateries in West Vancouver which offer plant-based nutritional dishes for all vegetarians and vegan people. So, make sure to enjoy your plant-based meal here.
2.5. Sushi and Sashimi Restaurant 
West Vancouver is the abode of sushi restaurants in the particular area that offer different kinds of innovative and mouthwatering dishes. Here are some of the famous sushi dish restaurants:
Miku – This is the Japanese Restaurant which provides an extensive range of sushi and sashimi bites with modern innovative twists. On authentic cuisines.
Kamei Baru – This is an elegant Japanese restaurant which provides dishes like Tempura and Udon noodles.
Kiren Seafood Restaurant- This Kiren restaurant is Chinese and provides a wide range of Sushi, Sashimi, Japanese as well as Chinese specialties.
Sushi Maro – This restaurant provides authentic foods of Sushi rolls and Japanese Specialty.
Sushi Sen- This is a cozy Japanese Restaurant that offers Sushi as well Japanese cultures bites like Yakitori and Donburi Bowls.
3. Final Words 
In conclusion, West Vancouver is an abode of colorful and varied restaurants which offers an extensive range of cuisines from kind of kinds of seafood to traditional Asian foods, plant-based ingredients to Canadian enjoyable best food. You will get all kinds of experiences from fine dining to casual for every kind of gentry people and taste buds.
They highly encourage locally based production fresh ingredients to use in meals for healthy and nutritional quality dishes. West Vancouver Restaurants surely satisfy all kinds of food lovers. So, if you are visiting West Vancouver do visit these incredible restaurants.