The tall and lumbering alpine trees spanning Highway 400 steal your attention. It leads to the Blue Mountain, where a village welcomes the seasons to come and blossom.
This ski resort is one of the most visited tourist attractions in Ontario, located northwest of Collingwood. The Nottawasaga Bay pours this land with its crystal clear water. Stretched across the Niagara Escarpment, the Blue Mountain is among the most popular North American mountain destinations.
The 40-acre pedestrian village at the base of the Blue Mountain keeps some of the fascinating alpine beauties. Just 90 minutes north of Toronto, some dazzling recreational activities waiting for you.
It is Ontario's largest mountain village resort with more than 1000 accommodation units. The resort has become the most loved four-season destination for many adventure lovers.
15 Amazing Activities To Do In The Blue Mountain
You can find different activities here according to season, and every season has a variety of recreational activities. Winter and Summer seasons have separate activities based on weather conditions. However, you can enjoy year-round activities here as many activities are available in different seasons.
Have a glance at some of the fascinating things you'd love at Blue Mountain.
1. Open Air Gondola
Open Air Gondola is the prime attraction of the Blue Mountain that is enjoyed equally by adults and children. It offers you a 360° view of Georgian Bay. The view of the entire region from such a challenging height mixes up excitement and adrenaline rush.
Open Air Gondola is accessed at 150 Jozo Weider Blvd, Unit AS8, The Blue Mountains, ON. It runs from September to October each year during fall colors in the region. The view of the changing-color leaves from height has its charisma and excitement.
It is the best autumn activity to explore the beauty of the Blue Mountain village. The ropes run through the village and offer spectacular views of the beautifully established resort. The alpine trees accompany you throughout the journey.
There are some guidelines for the Gondola Tour:
Children are allowed with parents.
You are at least 4-feet tall to ride alone.
Pets are not allowed.
You need to follow the operators and signs.
Gondola follows favorable weather conditions.
You can avail yourself of the ride at $9 to $10. Tourists generally use Open Air Gondola after the hikes. Pregnant women are not allowed to ride.
Click here to explore the serene beauty of 1000 Islands, Ontario.
2. Ski Touring
Blue Mountain offers a variety of activities depending on the weather. The summer activities are equally fascinating as the fun you make in the winter season. Ski Touring is an exciting recreation activity of the winter season.
The resort is the most loved skiing destination in the Ontario province, where skiers from different parts of Ontario enjoy their time. Ski Touring runs from mid-December to March each year. You can enjoy day and night skiing here.
Ski Tour packages are available according to the skills. From beginners to advanced skiers, the resort has proper packages for all. They include skiing equipment like boots, helmets, and poles.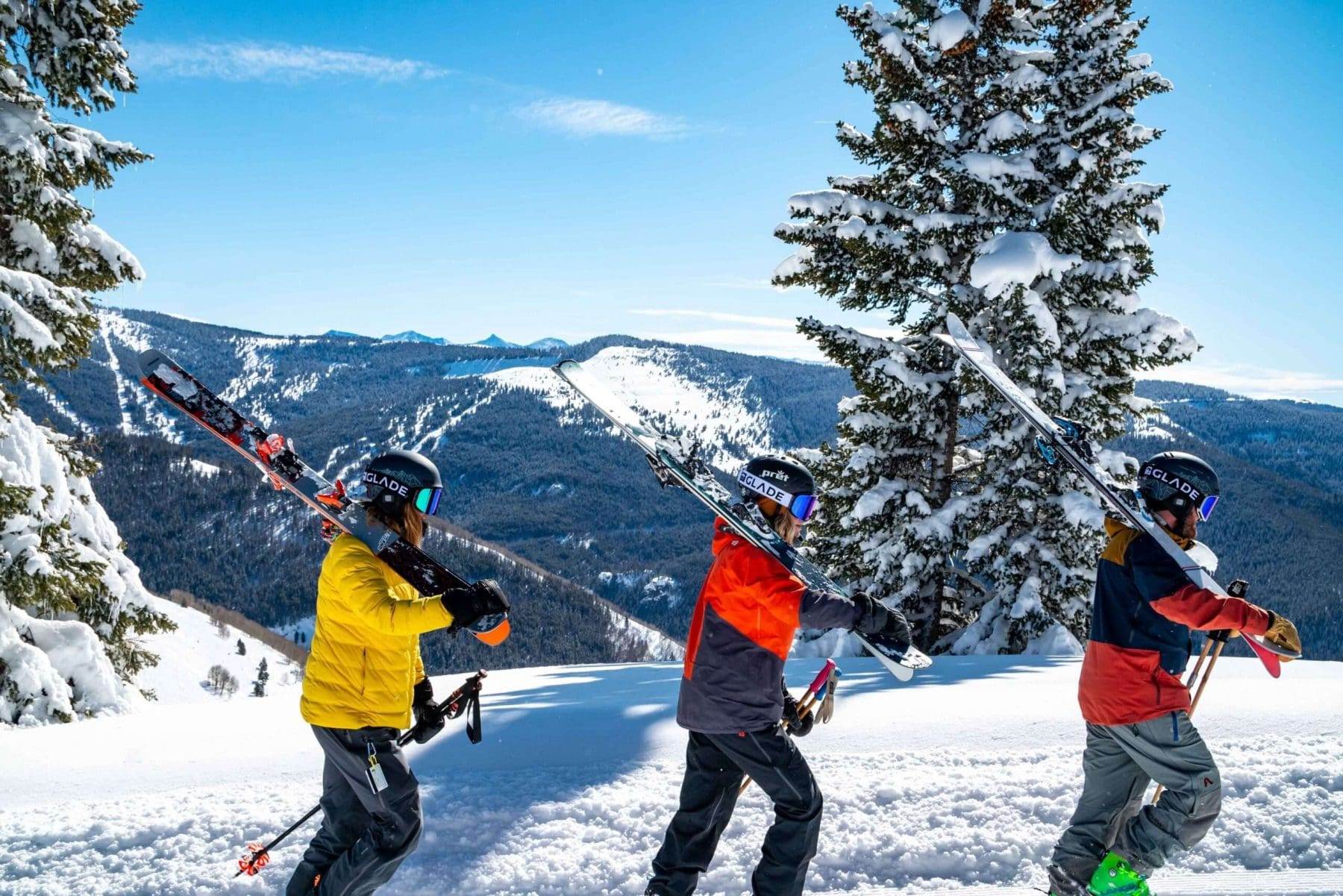 The Blue Mountain exhibits around 42 runs, several chairlifts, and some challenging terrains. You can also enjoy Cross Country Skiing at The Nordic Centre, with 27 km of groomed terrain. It is located near the ski resort and provides a winding downhill thrill to your adventure.
Skiing activities include a risk of injury, and there are some precautions a tourist should keep in mind:
Always take lessons before skiing.
Wear all the necessary safety gear like a helmet, boot, and other necessary stuff.
Read the map and choose routes according to your skill level.
Keep an eye on your surroundings.
Keep a safe distance from other skiers.
You can also check Ski Touring's official website for bookings and other information.
3. Stay At The Blue Mountain Village
One of the finest demonstrations of Ontario architecture, the Blue Mountain Village has numerous family accommodations. It is a cobblestoned pedestrian village with exquisite restaurants, cafes, and bars. You can stay here with several accommodation services like Blue Mountain Inn, Village Suites, Rivergrass Resort Home, Wintergreen Resort Home, and several others.
Two mentionable Blue Mountain hotels are:
(i) The Westin Trillium House
It offers comfortable accommodation in the pedestrian village with some world-class facilities. It is ideal for meetings and social engagement purposes. The scenic view of Georgian Bay is a priceless treasure it offers.
You can enjoy the nightlife and relish delicious food at Oliver & Bonacini Café Grill while staying here. Enjoy the sunny day at the private beach, ideal for sunbath. The rooms are equipped with fireplaces, kitchenettes, and other essential services.
(ii) The Blue Mountain Inn
Enjoy your stay at the modern cottage-look rooms with remarkable amenities at the Blue Mountain Inn. The Pottery Restaurant and Jozo's Bar offer delicious food and exotic beverages.
Amenities include:
Indoor Swimming Pool
Kalola Boutique and Spa
Sauna and Fitness Facility

Complimentary Parking
Click here to check availability.
4. Wind Rider Triple Zip
Ziplining is a worthy summer activity that offers freedom of flight. This aerial adventure begins at an altitude of 50 feet, leaning from platform to platform. It is a guided experience that rushes the adrenaline and pumps excitement to the next level.
Ziplining is available at 150 Jozo Weider Blvd, Unit AS11, The Blue Mountains, ON. It allows you to explore the outdoor beauty of the resort through an aerial view. You can also take a co-pilot to ride along the parallel ziplines.
Some General Guidelines for Safety Concerns are as follows:
Anyone above the age of 10 can use it.
The person should be able to use the equipment properly.
Follow the instructions by the Blue Mountain Ziplining staff.
Pregnant women are not allowed.
Running shoes are recommended.
Click here to check availability.
5. Snowshoeing
This is another winter activity for you to explore the outdoors and alpine beauty of this resort. Blue mountain exhibits romantic snowshoe trails with the remarkable sight of Niagara Escarpment.
The eleventh Line, Colberry, Turkey, and Deer Loop Trail is the most sought-out destination of the Blue Mountain for various activities, including snowshoeing. It is a 3.2 kilometer long, lightly trafficked loop trail with a 42-meter elevation gain. It is good for all ski levels and is lightly trafficked.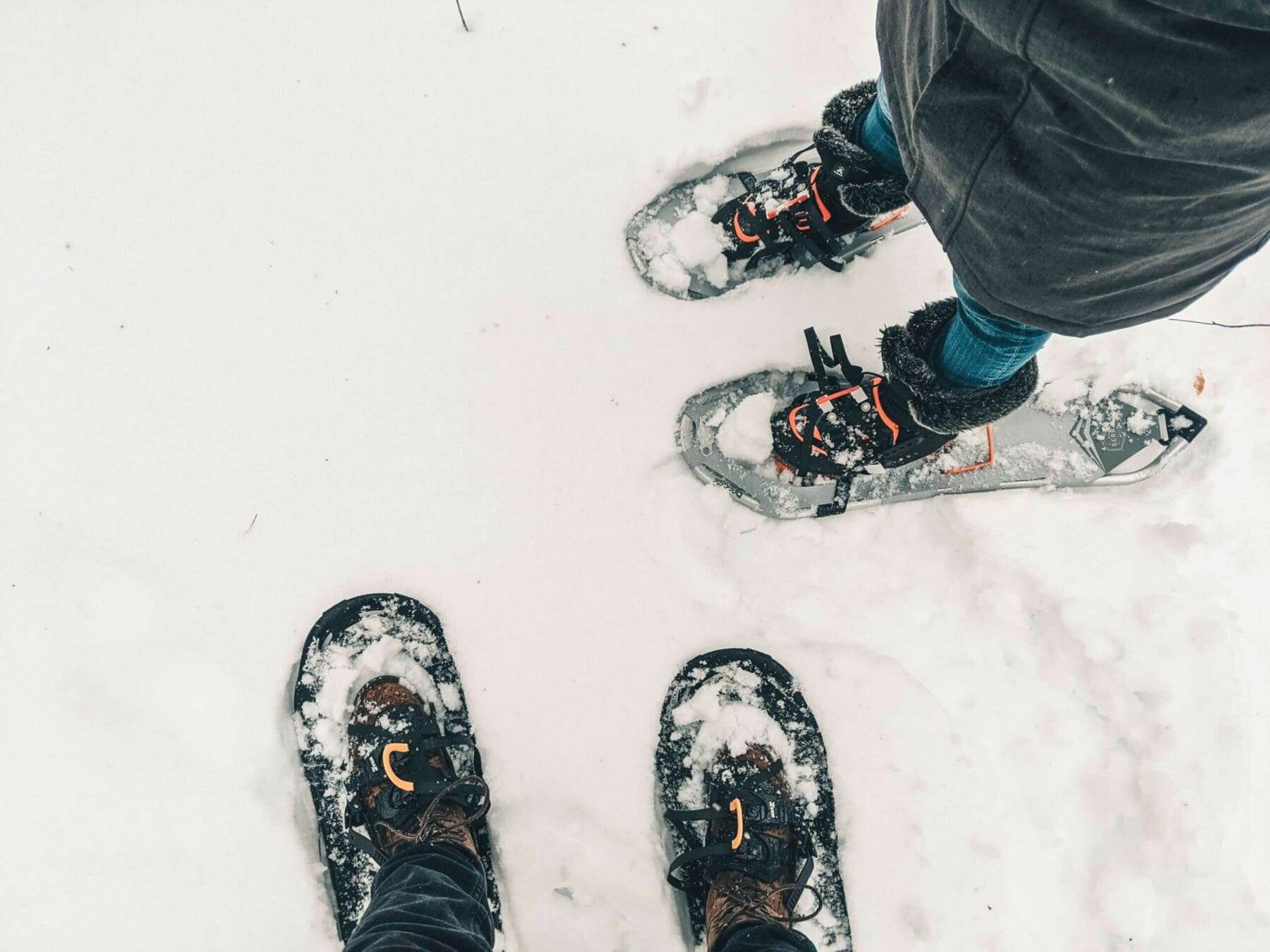 It offers you to explore the wilderness of this mountain area with an icy experience during the winter season. It is beautiful with lovely shaded areas. The trees protect you from the wind during the snowshoeing adventures.
Some essential guidelines are:
Tourists are expected to dress according to the weather.
Dogs are allowed on a leash and must collect the waste.
There are marked trails, and you have to follow them.
Protect and respect the wildlife and trees.
Snowshoe according to your capacity.
Click here to check availability and snowshoeing status.
6. Plunge! Aquatic Center
The Blue Mountain resort has nearly everything for everyone and a lot for your kids. An aquatic haven for kids to enjoy water games, Plunge has both indoor and outdoor pools to enjoy. Parents can relax on the dock while kids explore water games in zeal.
Kids can enjoy their vacation with rope swings, docks, and water slides. It is an all-season activity center, enjoyed by swimmers of all ages. Plunge is a fabulous birthday party location where families spend and celebrate quality time together.
The fully stocked Tuck shop keeps all the necessary stuff related to swimming. You can avail yourself of swimming costumes, sunscreen, and other useful products for your needs. Feel free to call  705-444-8705 for any queries.
Salient features of the Aquatic Center are:
It has a team of certified lifeguards.
Children under age 10 need parental supervision.
Non-swimmers need to pay during peak seasons.
7. Hike N'Tube
Explore snow tubing at the beautiful Blue Mountain in an old-fashioned winter fun way. The resort has worked extensively to provide comfortable and novel recreational activities since its establishment. These efforts have made it an exclusive snow activity destination in Ontario.
Each year thousands of tourists visit the resort to enjoy the thrilling snow tubing experience. It is unique and brings the old-fashioned practice into the trend. The mountain slopes provide enough momentum to enjoy every moment of snow tubing.
The Snow Park is located at 150 Jozo Weider Blvd, Unit AW1, The Blue Mountains. It offers 34 lanes with 100 feet in length. There are three lifts to take the tourists to the slopes for a thrilling ride.
Tubers have to ride alone. They have to enter and exit the tube without any assistance. Spectators are not allowed in the Tube Park, and only tubers enjoy the activities.
Snow Tubing is available every day in the winter season. The tube rental lasts for an hour. You can also enjoy the ride on holiday. Click here for booking and other details.
8. Mountain Biking at the Blue Mountain
Mountain Biking is one of the fascinating summer activities to explore the breathtaking trails around the resort. Interestingly, you don't need to leave the resort to explore this adventurous sport. The resort also provides e-bikes, fat bikes, and several other bikes for rent. You can check availability here.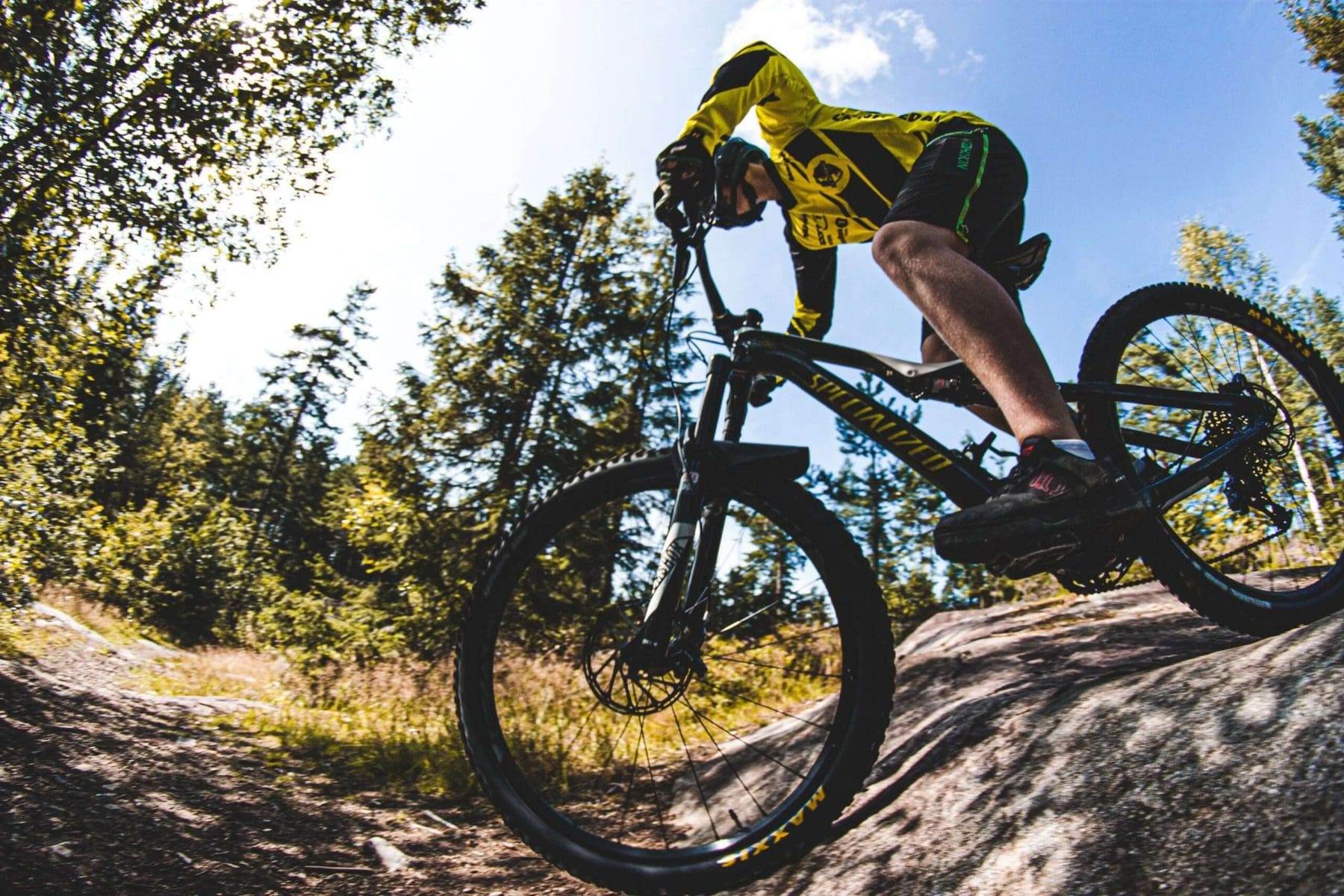 Mountain Biking is available at the Blue Mountain Biking Park has won Riders' Choice Best Bike Parks Awards five times. It exhibits Escarpment's best singletrack downhill trails for all skill-level bikers. A few years back, the biking park introduced two trails:
(i) Minion's Rush
Superfast and flowy Minion's Rush Trail is 1.5 km long with a 1 m climb. This machine-built trail has long sections. There are no technical difficulties so that beginners can enjoy it.
(ii) H2O Trails
Intermediate level and wooden features with more than 25 jumps, the H2O trail thrills you with its variety and wilderness touch. It has a 9 m climb and is less than a kilometer long. It's quite a technical ride, and you will surely enjoy the rush.
Another important trail: Haole has seen a major facelift recently. The resort has added several artificial features to it. It is divided into Upper and Lowers sections. Both are perfectly designed to offer an exciting mountain biking experience.
9. The Rock Climbing Wall
Kick start your climbing spirit at the Rock Climbing Wall in Blue Mountain. This summer activity attracts tourists to discover new heights. Beginners and experienced climbers equally love climbing at the wall.
Climbing Wall is equipped with modern climbing equipment. In a fraction of time, climbers learn the basics and easily scale the Blue Mountain. The assistance and amenities are remarkable.
The resort provides harnesses and helmets to the climbers. It is better to climb in running shoes. Your agility and physical dexterity make the experience easy and effective.
The Climbing Wall is good for beginners to learn the basics of rock climbing. Children love this recreation activity a lot. Click here to check availability.
10. Scenic Caves Eco Adventures
There are also a few adventurous things to do around Blue Mountain. Scenic Caves Eco Adventure is one among them. This adventurous activity offers you jaw-dropping views of the Niagara Escarpment. It is one of Canada's great natural wonders, with self-guided trails to access caves and caverns.
Some major attractions are:
(i) Blue Mountain Suspension Bridge
It is southern Ontario's longest Suspension Footbridge. You can experience breathtaking views of Georgian Bay and surrounding areas. It is 420 feet in length and 25 meters high. It provides you a bird's eye view of Blue Mountain, Collingwood, Wasaga Beach, and other natural beauties.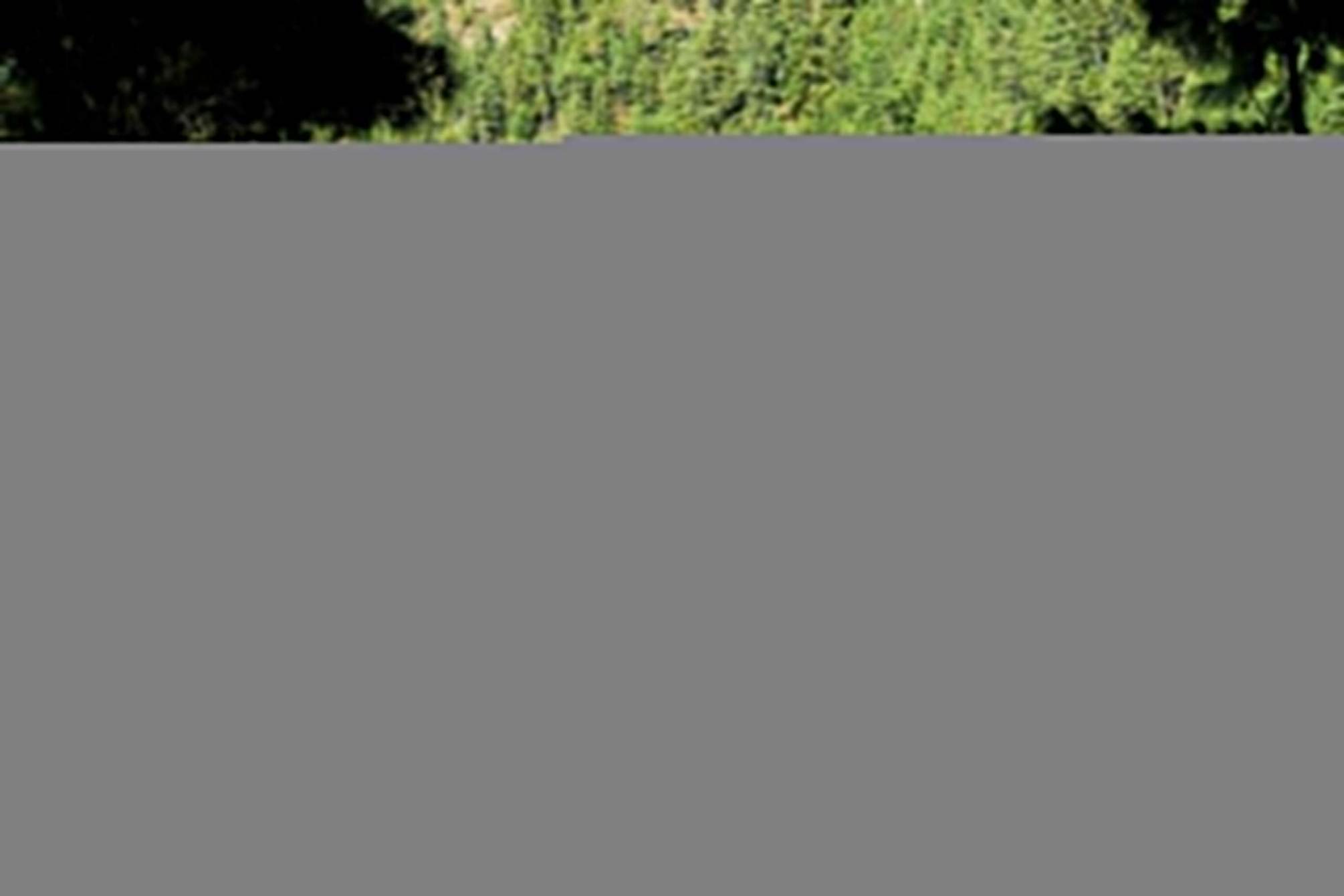 Wire fences and handrails make it quite safe, where two people can walk side by side. It remains open throughout the year. The best time to visit the bridge is the color fall when the area beams with colors.
(ii) The Caves
The caves and caverns are the results of million years-long glacial explorations. You can also explore some 18 unique geological rock features on the UNESCO biosphere reserves list. The Refrigerator Caves is the most sought out attraction that showcases glacial artistry.
(iii) Hiking Trails
The Hiking Trail system leads through the beautiful forest area. You can choose among various skill levels as they are available from easy to moderate difficulties. The leaf-carpeted path, slopes, and steep climbs create an adventurous environment for you.
The magnificent wilderness attracts tourists to catch the views through lenses. These are self-guided trails available for two hours of exploration. Don't forget to bring hiking or running shoes, and consult the trail maps available in various languages. Pets are not allowed.
11. Blue Mountain Beach
On the shores of Georgian Bay, a private beach awaits you, where you can enjoy the mesmerizing beauty of the land and soothing climate. The sumptuous current soothes your feet as you feel the intimacy of nature. It takes just 10-minutes to caress the aquatic bounty.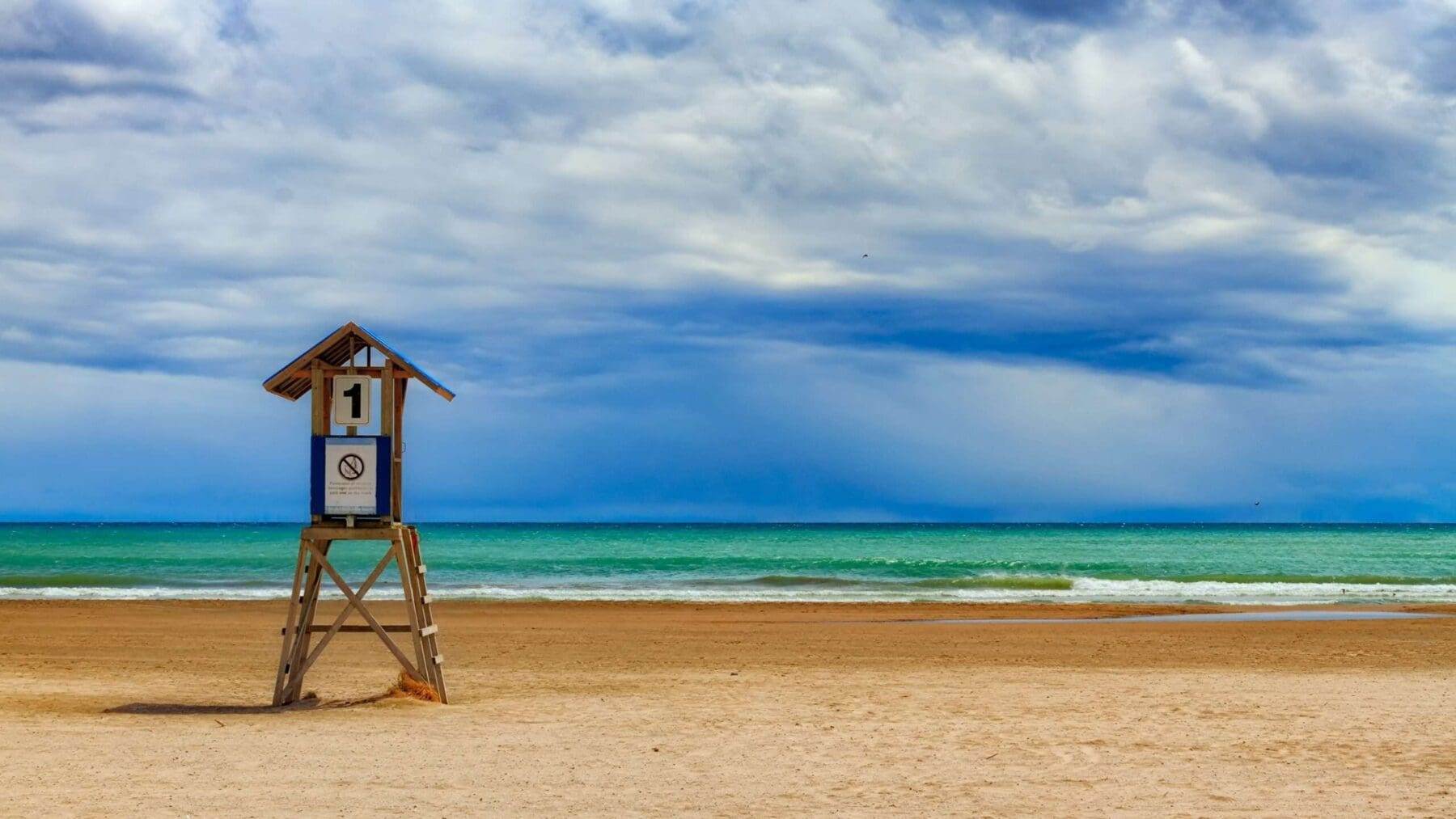 Boats are available for rent. You can also enjoy kayaking and canoeing. Paddleboards are also available to enjoy the beauty of this magnificent bay.
Amenities include:
Comfort Stations
Change Rooms
Parking
Lounge Chairs
Complimentary Towels
The beach is located at 209117 Ontario Highway 26, Clarksburg, ON. The amenities are world-class, and the visit is priceless. Click here for further details.
12. Timber Challenge High Ropes
This High Ropes activity consists of climbing the ladders, crossing the bridges, and cruising over zip lines. You can rejoice yourself or in teams. You discover inner strength while facing new challenges during the course.
You get 90-minute access to Timber Challenge High Ropes. It is available on a first-come-first-served basis. You can collect tickets at the Activity Central building.
Before participation, the Blue Mountain resort staff trains you properly. The course is divided into various levels, ascending according to difficulty. You have to clear one level before progressing to another. Equipment is provided with proper training for use.
Some essential features about the High Ropes:
Must be 13 years or older.
The staff provides helmets and harnesses.
Running shoes are recommended.
Progress according to your strength and dexterity.
13. Mountaintop Segway Tours
The idea of exploring the marvelous terrain of Blue Mountain through a two-wheeled Segway transportation machine is fascinating and also unique. You can enjoy the segway ride with your family on the wooded terrain. The off-road trek is beautiful enough to spend time around.
The ride is guided by trained Blue Mountain staff that reaches the Georgian Bay and the Blue Mountain village. When you reach the top of Niagara Escarpment, the scenic greenery and architecture soothe your eyes. Click here for booking and other details.
14. Chutes And Lumber Ball Run
Blue Mountain has a variety of activities for your kids. It is a place that stays with your child's memory for a long course of time for its unmatched fun activities. Chutes and Lumber Ball Run is specially designed for children to enjoy wooden ball roll down over a 30-meter long track built on the hillside.
See the excitement in your kid's eyes when the ball rolls down. Tunnels, Twists & Turns, and Mazes are some other interactive elements.
15. Hiking Near The Blue Mountain
The Blue Mountain has an impressive trail system with some marvelous hiking destinations. The availability of exotic trails within the resort area shows its extensiveness. Some of the mentionable trails are:
(i) Bruce Trail: Beaver Valley Section
It is a moderate, point-to-point trail near the Blue Mountain area. If you want to explore the floral beauty outside the resort, this could be an ideal destination.
It is nearly 111 km long and offers recreational activities, like camping, snowshoeing, birdwatching, backpacking, and hiking. You can also accompany your dog on a leash. The nearby Beaver River has a nice selection of surprises for you.
(ii) Margaret Paull Side Trail Loop
This lightly trafficked loop trail is primarily used for running, hiking, and walking. It is 4.2 km long and offers scenic views of the forest. It is good for all skill levels and a good place to explore the nearby wildlife.
(iii) Blue Mountain Cascade Trail
It is a guided hiking experience available within the area of the Blue Mountain resort. It is a 3.5 km lightly trafficked trail that offers a nice view of the forest. May to October is considered the best time to explore the Blue Mountain trails system.
The trail is primarily used for walking and hiking. You can also bring your dog but on a leash. It is mostly used to explore the southern-most slopes that lead to the peaks in the north. Whether you are a beginner or advanced hiker, you will love the floral settings.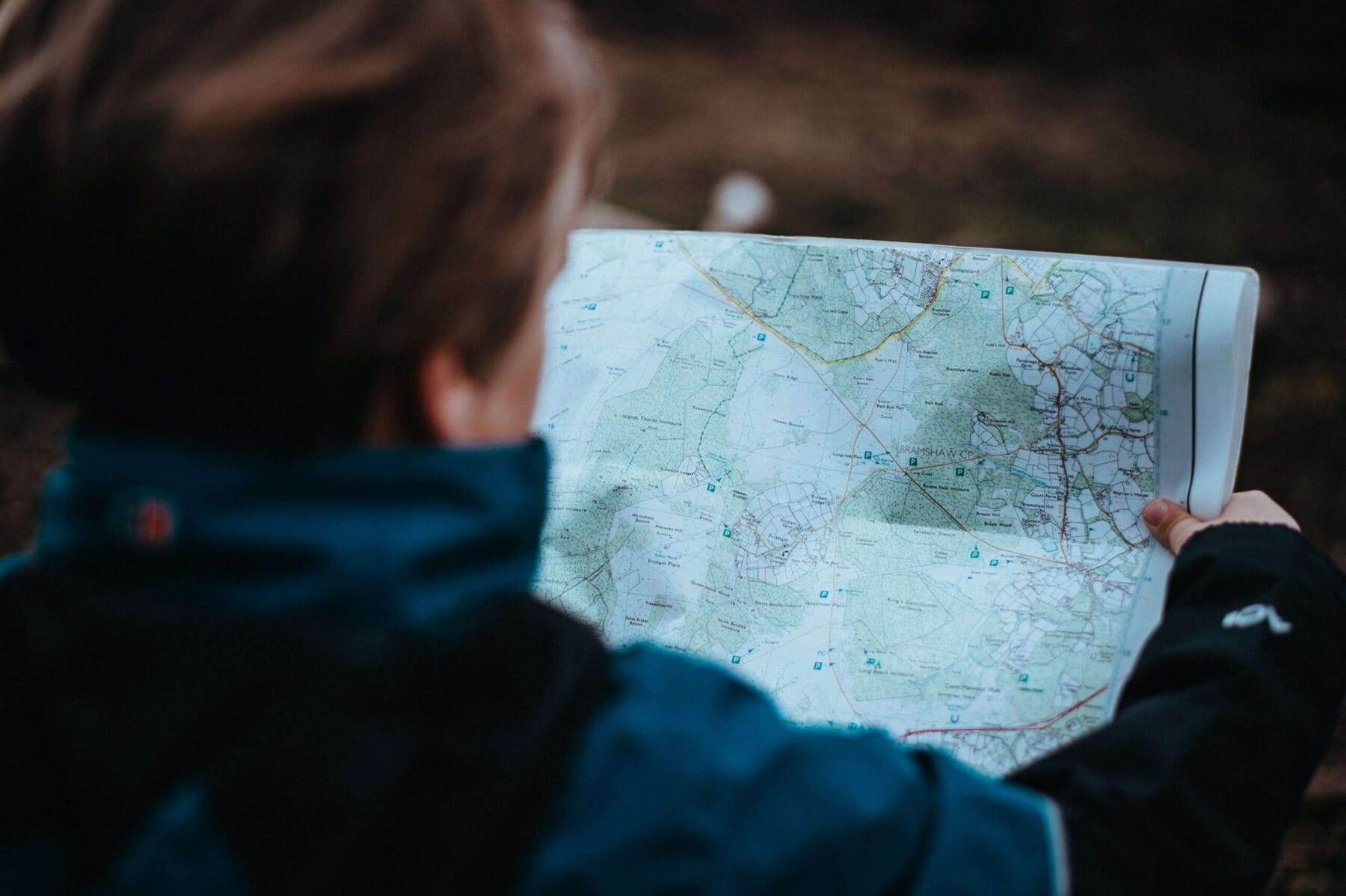 Some essential guidelines:
Wear a hydration backpack system and carry enough drinking water.
Check the trail maps properly.
Follow the marked trails.
Always hike in a group.
Be kind to nature. Don't disturb the vegetation.
Pick up what you pack in.
Follow the trail icons that explain the difficulty.
Click here to check passes and other information.
Some Other Blue Mountain Attractions Are:
(i) Monterra Golf
With 86 bunkers, rolling grass fairways, ravines, creeks, and lakes, Monterra Golf gives you a memorable golfing experience. It is located at 220 Jozo Weider Blvd. The carts are GPS enabled, and the climate adds perfection to your game.
(ii) Spas
There are three spas in the Blue Mountain resort: Iwa Spa, Scandinave Spa, and Kalola Life In Balance Spa. These luxurious spas have a variety of services for your wellness and tranquility. You can enjoy spa packages, hot baths, and wellness products.
(iii) Monterra Tennis
Equipped with high-tech indoor facilities, Monterra Tennis courts give you the pleasure to play. You can practice here or play games. It is good for beginners to hone their skills.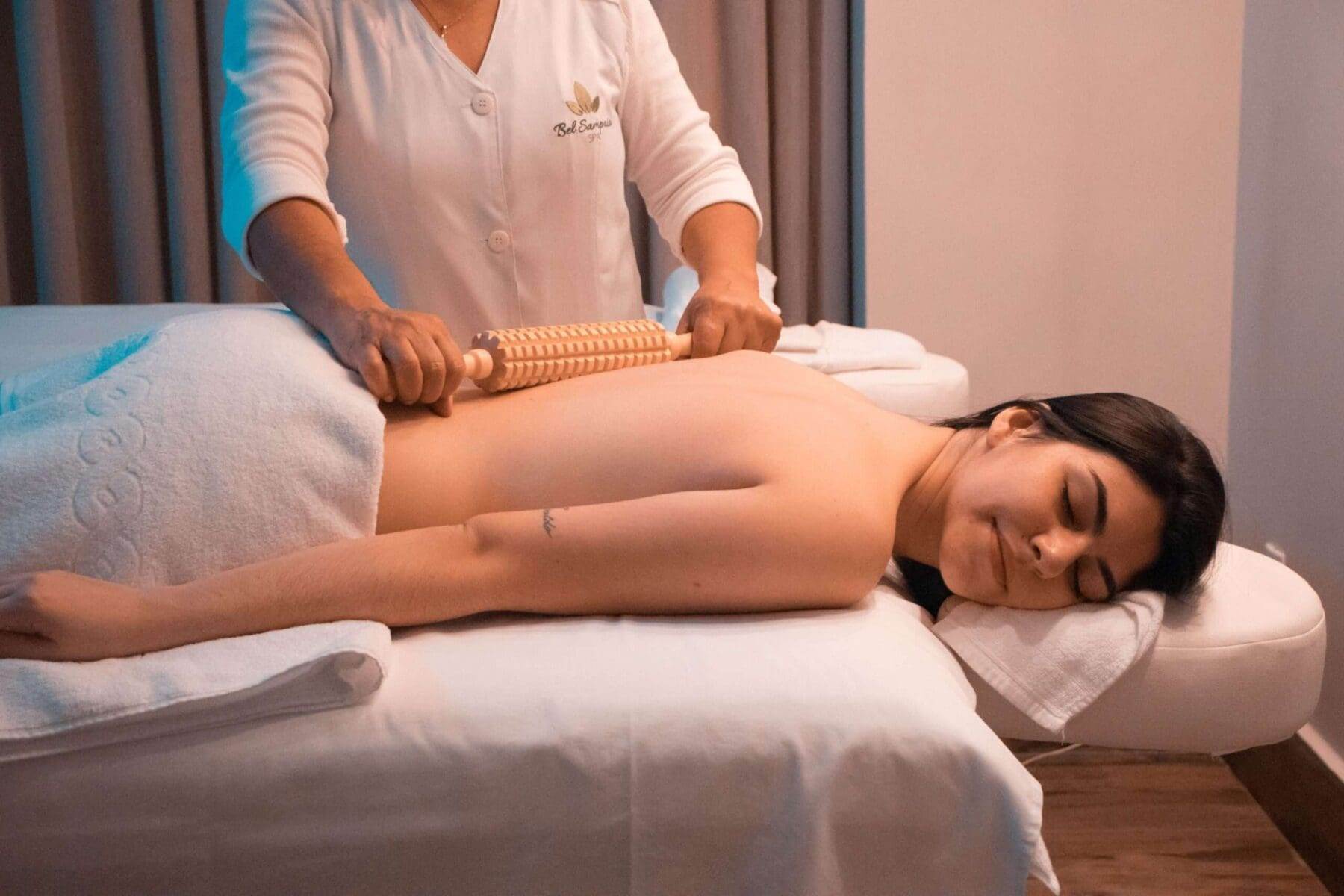 Summary
Jozo Weider, who founded the Blue Mountain resort in 1941, had bonded with winter. He established a ski resort with some fascinating winter activities. With time, the resort expanded to new regions with exciting summer activities like rock climbing, mountain biking, ziplining, and others got added.
Presently, Blue Mountain is known for year-round recreational activities with world-class lodging and nightlife. One thing that distinguishes it from other resorts: is the care for disabled people. The resort has accessibility facilities for disabled people like wheelchair platforms and others.
Blue Mountain will amuse you with its activities and services. You can shop, stay, and play here with your family. A truly Ontario gem.
Why Try Out Rocket.net - IcyCanada's recommended hosting provider