In addition to having a few of North America's top tourist destinations — including the breathtaking Niagara Falls, which draws tourists from all over the world — Ontario also offers some of Canada's greatest resort holidays.
You'll find anything from opulent wilderness lodges to lovely country estate-style accommodations scattered around this enormous province (it's several times bigger than the UK, for example), all pleading with you to stop for a bit as you explore the surroundings.
Ontario draws a sizable number of tourists from outside who are anxious to experience its wide expanses of densely forested and pristine scenery. There are alternatives nearby bigger urban hubs as well.
Of course, a lot depends on the time of year. While some destinations appeal to visitors interested in winter sports like skiing and snowmobiling, others, like Muskoka and Algonquin Park, tend to focus on summer activities like canoeing and hiking.
We are happy to present this list of the top 15 Ontario Resorts, Canada, regardless of your preferences or travel season.
1. Great Wolf Lodge, Niagara Falls
The Great Wolf Lodge in Niagara Falls offers year-round family entertainment. Great Wolf Lodge has plenty of entertainment on-site and is conveniently located near all of Niagara Falls' restaurants, shops, and activities. It combines the excitement of a water park with first-rate lodging.
Among the on-site features are numerous food options, kids' activities, mini-golf, bowling, and a wide variety of water-based rides, pools, and activities. There is also a sizable workout facility, as well as a spa for both adults and children. This is the family friendly Ontario resorts.
Kids will enjoy retiring for the night time in one of the designed "Kid Kamp" suites when it's time for bed. These entertaining suites have a tent-themed room with bunk beds just for the kids, a queen bed for parents, plus a couch bed if necessary, and can accommodate up to six guests comfortably. Large screen TVs, personal balconies (or patios), refrigerators, and coffee makers are additional amenities.
Other choices include loft suites with a pleasant separate living space and apartments with two queen beds and a folding couch.
2. Deerhurst Resort, Huntsville
Deerhurst Resort, located in Muskoka, Ontario's cottage area, has been a symbol of top-notch hospitality since it first opened its doors in 1896. Deerhurst has now expanded to become one of Ontario's biggest resorts, providing a variety of services, including wonderful family vacations, enchanting getaways for couples, and business events.
Whether staying in one of its spacious open-concept suites or one of its more spacious, attractively decorated conventional hotel rooms, it can accommodate parties of any size. Consider choosing a one-, two-, or three-bedroom apartment if your budget allows for it; many of these homes feature separate kitchens.
However, Deerhurst excels over other resorts in the area of activities. A sizable beach with water sports, indoor and outdoor pools, hot tubs, two golf resorts, horseback riding, hiking and bike trails, and forest trekking are among the on-site facilities. This is the family as well couple friendly Ontario resorts.
When the winter weather turns cooler, Deerhurst also offers a wide range of indoor activities, including games for kids like a play area and a rock climbing wall and sports for adults like indoor tennis and squash. There are also fantastic on-site food options, a sizable exercise centre, and a spa within the resort. `
3. Fairmont Chateau Laurier
The Fairmont Chateau Laurier in Ottawa has dominated the opulent lodging market in Canada's capital since it opened its doors in 1912. This magnificent landmark luxury hotel, one of many built to mimic a European chateau, is situated just steps away from Ottawa's greatest attractions.
Fine dining, in-room dining, a helpful concierge, and stylish lounge rooms are all available on-site. The sizable indoor pool or the well-stocked gym are available to those looking to fit in some exercise. This is the family-friendly Ontario resorts.
It's the ideal destination for family vacations or a romantic weekend away with a selection of rooms and large suites, each sumptuously adorned and furnished. Regardless of the size of your accommodation, you'll be treated to plush mattresses, soft bathrobes, and stunning city views.
4. JW Marriott The Rosseau Muskoka Resort and Spa, Lake Rosseau
When looking for a location to stay, Ontario is really fortunate. The spectacular JW Marriott The Rosseau Muskoka Resort & Spa is in first place in Muskoka. One of the greatest luxury resorts in cottage country for those seeking an unrivalled high-end vacation experience, this establishment is only the second Canadian property to bear the coveted JW Marriott label.
The resort's hillside location provides stunning views of Lake Rosseau, a body of water known for being the summer residence of celebrities and billionaires from Hollywood.
The lodging options range from big one and two-bedroom suites to light-filled studios and deluxe accommodations with separate living and eating areas. The largest of them has an own balcony or patio and measures 117 square metres. This is the family friendly as well as couple friendly Ontario resorts.
Numerous enjoyable activities are available on-site as well. Book a table at one of the resort's restaurants, relax by the pool, or indulge at Spa Rosseau. You won't want to leave if you add canoe and kayak excursions, bicycling and hiking trails, nature programs, and year-round kid-friendly activities to the mix.
Check Out the Video –
5. Sir Sam's Inn & Spa, Eagle Lake
The adults-only Sir Sam's Inn, situated on Eagle Lake in the stunning Haliburton Highlands northeast of Toronto, is the ideal getaway location for couples in need of some alone time.
The opportunity to relax in your opulently furnished room or private stand-alone cottage and take in the lake views is a highlight of any trip.
For those going in the fall or winter, real fireplaces with plenty of wood and kindling are a nice delight. Deluxe larger bathrooms with huge tubs are also available. Particularly comfortable two-story rooms with cathedral ceilings appeal to honeymooners. This is the couple friendly Ontario resorts.
The area around the inn is filled with activities as well. The use of bicycles, kayaks, and canoes, tennis courts, a private beach, and easy access to several excellent hiking routes are some of the highlights of this all-year resort.
During the winter, many visitors may travel across the street to Sir Sam's Ski/Ride Park, which also provides ski rentals and instruction.
A full-service spa at the inn offers spas and other services for those who wish to go out on a little pampering. The inn also features superb eating.
6. Inn at Cobble Beach, Kemble
The year-round Inn at Cobble Beach in the vicinity of Owen Sound provides visitors a top-notch Canadian vacation experience. It is situated on a 574-acre tract of property on the rough Georgian Bay.
The resort offers fantastic dining options in addition to access to Cobble Beach Golf Links, as well as top-notch spa services. There are also a 14-kilometer path system to explore, a fitness centre, and an indoor golf course. Snowshoes and cross-country skis can be used to access the majority of this extensive trail system.
Ten nicely furnished suites and five standalone cottages make up the inn's lodging options. The amenities in the rooms include roomy bathrooms with separate tubs and showers, comfortable upgraded bedding, free Wi-Fi, HD Televisions, refrigerators, and stunning views of the golf course or Georgian Bay.This is the family friendly as well as couple friendly Ontario resorts.
When more room is required, ask for a room with a pull-out single bed or choose the loft suite, which has a second bathroom and can comfortably accommodate up to eight people.
A two-bedroom open-concept cottage with two bathrooms, two separate living spaces with pull-out sofas, and stunning lakefront views is another option for larger groups.
7. Killarney Mountain Lodge, Killarney
The completely restored Killarney Mountain Lodge, one of Georgian Bay's northernmost resorts, gives visitors a choice of 87 opulent lodgings. The spacious, comfortable queen or king rooms with views of the Killarney Channel and patio seats are among the most popular for couples.
Larger groups might think about choosing one of the lovely cabins. Rich pine interiors, roomy bathrooms with separate tubs and showers, and rollaway beds for when extra visitors are anticipated are highlights.
The Killarney resort's public areas and services undoubtedly match the lovely accommodations. The main lodge building, which overlooks Killarney Channel, houses on-site dining as well as comfy lounge seating. This is the family friendly as well as couple friendly Ontario resorts.
In addition to the numerous miles of sailing on Georgian Bay, guided cruises, canoe and kayak excursions, a games room, barbecues, live music, and other summertime entertainment are all available to visitors. Ice fishing, snowmobiling, and cross-country skiing are just a few of the popular wintertime pursuits.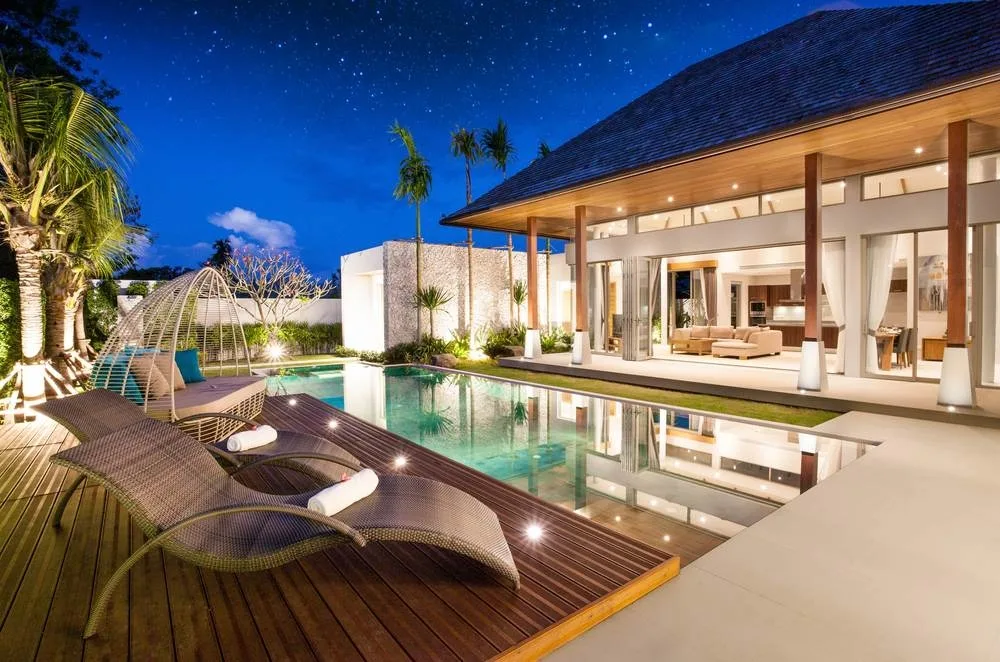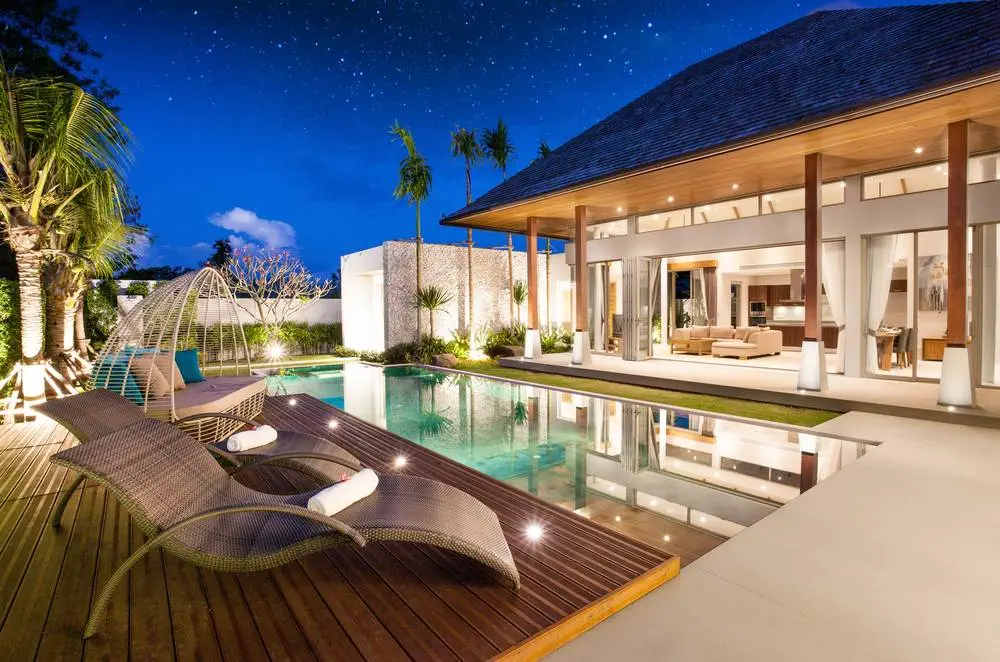 8. The Briars, Jackson's Point
The Briars near Jackson's Point on Lake Simcoe, one of the closest rural resorts to Toronto, is a beautiful getaway location for groups of any size. This ancient property, which can trace its roots back to 1840, is home to a convention centre, a world-class spa, and opulent lodgings set against a stunning lakeside background. This is the family friendly as well as couple friendly Ontario resorts.
Gourmet food and a wide range of year-round outdoor activities are other excellent reasons to travel. In the winter, cross-country skiing and ice fishing are the main attractions, while nature hikes and kayaking are terrific summertime pastimes.
The resort's indoor and outdoor public pools, hot tubs, spa, and fitness centre are also worth visiting. Tennis, badminton, basketball, volleyball, and other sports are also entertaining activities. Additionally, a golf course is close by.
The resort's lodgings are very excellent. Favorites include the charming studio cottages with fireplaces, four-piece bathrooms, fridges, and fire pits that provide views of the golf course or lake.
If money is no object and you want to invite friends or relatives, why not spend on a two or three-bedroom cottage? Large decks and separate living rooms are features of these larger apartments. All sizes of apartments are pet-friendly.
9. The Westin Trillium House, Blue Mountain
The Westin Trillium House is as close as you can go to some of the best ski activity in Ontario. It is a part of the massive Blue Mountain Village development near Collingwood. Visitors can purchase their pass and enjoy any of the 42 routes scattered across 360 acres of skiable terrain just a few steps from the slopes.
Families can take part in snow tubing, cross-country skiing, and hiking excursions, as well as rent snowmobiles or go ice fishing, in addition to ski schools and programs for kids. Golf, sailing, and waterskiing are other sports that may be played in the summer on the slopes, which also make for ideal terrain for bike riding and hiking.
The resort also features a sizable restaurant and fitness facility. This is the family friendly as well as couple friendly Ontario resorts.
The Westin's accommodations can accommodate groups of any size and are ideal for a variety of occasions, including family reunions, business retreats, and romantic getaways for couples. One-bedroom suites come with separate living rooms, pull-out couches in the living room, fireplaces, kitchen, and balconies.
The bigger two and three-bedroom apartments have larger kitchens, dining areas, and master bedrooms with en-suite bathrooms.
10. Elmhirst's Resort, Keene
The family-run Elmhirst's Resort is situated on the banks of Rice Lake close to the charming rural community of Peterborough and offers a tranquil getaway in charming waterfront cottages.
A massive five-bedroom cabin with a wood burning fireplace, kitchenette, two large bathrooms, a wide balcony with a BBQ, and its own private dock is also an option for guests. It has a king bed, a large bathroom with a separate shower, and a Jacuzzi tub. A variety of three-bedroom cottages are also offered. Pets are welcome with advance notice. This is the family friendly as well as couple friendly Ontario resorts.
Elmhirst's 240-acre property also has a tonne of entertainment options. Features include taking a leisurely stroll down the resort's lakefront boardwalk, swimming in its pools, working out in its gym, dining at its on-site restaurants (many of which use food from its working farm), or unwinding in its full-service spa.
In addition to having their own room to play in at the playground, kids can participate in a variety of summertime kids' program.
In addition, the resort provides a variety of off-site activities, such as guided nature hikes and equestrian trail rides, aerial sightseeing, fishing excursions, boat rentals, and golf. There is frequently live music available, and the hotel has an on-site arts center with pieces by regional, regional, and global artists to give your stay a touch of culture.
A much-liked Rice Lake fishing retreat is one of the resort's wintertime packages, so be sure to look into those as well.
11. Sherwood Inn, Port Carling
Visitors can take advantage of the resort's on-site amenities, which include a spa, a very well games room, a fitness centre, canoes and kayaks, and a restaurant, in addition to visiting the numerous boutique shops, art galleries, and dining establishments of Port Carling, which is also reachable from the resort by boat.
Golf courses, boat rentals, and water-skiing lessons are all close by. Special weekend packages that include lodging, cross-country skiing, and snowshoeing are available for individuals looking for enjoyable winter activities in Ontario. This is the family friendly as well as couple friendly Ontario resorts.
Sherwood Inn offers a variety of roomy rooms and private cottages suitable for couples and bigger parties. Each of the tastefully decorated and well-equipped suites comes with a queen bed, a bathroom with a separate shower, and in some of the bigger accommodations, a separate living room with pull-out sofas and a balcony.
Spend more money on one of the resort's lakefront cabins, each with a wood-burning fire, or the charming boathouse suite right on the lake for a little extra luxury.
12. Tomahawk Resort, Sioux Narrows
Tomahawk Resort in Sioux Narrows, another of Ontario's top wilderness lodges, has been a well-liked fishing spot in Ontario for even more than 70 years. The Tomahawk Resort is situated on the renowned Lake of the Woods, a fishing haven known for its great fishing due to the large number of pike, walleye, bass, and lake trout. The resort also provides possibilities for guests who choose to bring their own equipment and boats.
There are also other activities available, such as swimming and tanning at the private sandy beach, using canoes and paddleboats, visiting the full-service marina, playing volleyball or horseshoes, and taking the kids to the playground.
Additionally, there is a nice mini-putt attraction and a golf course close by. During the winter, ice anglers and snowmobilers are particularly fond of the resort. This is the family friendly as well as couple friendly Ontario resorts.
There are several "floating bungalows" among the resort's unusual lodging options. These six-person houseboats can accommodate up to six guests and feature full kitchens, bathrooms, and comfortable mattresses.
The best part is that you can untie your lake house and head off to the next fantastic fishing location. Larger landlubber groups may think about booking one of the resort's upscale cottages.
The largest of them features a BBQ, a huge kitchen, two bathrooms, a separate living area, a gas fireplace, and five bedrooms. The smaller two-bedroom apartments are just as well-equipped and ideal for families and social groups.
13. Bondi Village Resort, Dwight
Since it first opened in 1905, the Bondi Village Resort in Muskoka, next to Dwight, has been a proudly family-run business and has provided wonderful cottage country vacations.
The resort's expansive sandy beach and the miles and miles of water ways on the lovely Lake of Bays are highlights of a visit. This is the family friendly as well as couple friendly Ontario resorts.
In addition to many other family-friendly activities, Bondi offers boat rentals, a children's play area, a playroom, shuffleboard, volleyball, and a fun Frisbee golf course.
Additionally, there are over 600 acres of adjacent, pristine forest with countless hiking paths available to visitors. Some of these same tracks are prepared for cross-country skiing in the winter. Algonquin Provincial Park, well-known for its numerous outdoor adventure options and beautiful hiking routes, is also relatively close to the resort.
There are several options for classic Muskoka housekeeping cottages, some of which can be used all year. They come in a variety of sizes, from a small two-bedroom apartment over the resort's boathouse to larger three-bedroom homes that can accommodate up to eight people. Direct beach access, actual fireplaces, and barbecues are other features that may be included.
14. Wander the Resort, Bloomfield
Wander the Resort, which debuted in 2020 and is known for its high-quality lodging, is located in the heart of Prince Edward County, one of Ontario's most distinctive lakefront vistas.
The 10 separate cabins at the resort are all individually created with luxury and convenience in mind. They each have warm natural wood accents, stylish modern décor, and lots of light and wonderful views via their floor-to-ceiling windows.
Each cabin has a large kitchen with amenities, space for entertaining, a living room area, and a furnished deck. It can accommodate up to six guests. Even a barbeque is available for those times when they want to cook outside. This is the family friendly as well as couple friendly Ontario resorts.
The resort's vast beach area next to West Lake tops the facilities list. There is plenty of beach sitting and a bonfire by the lake. Even though it's modest, the clubhouse gives a second place to hang out as well as snacks and pastries. There are several children's programs and a babysitter service accessible.
Sandbanks Provincial Park and several eating options are both close by if you want to explore the region.
15. Bayview Wildwood Resort, Severn Bridge
Bayview Wildwood Resort in Severn Bridge, one of Ontario's premier family resorts, is about 1.5 hours by car from downtown Toronto. The resort excels in catering to the requirements of families on vacation and offers a variety of enjoyable activities for all ages to enjoy together, despite being a favourite location for corporate groups, weddings, and romantic retreats for couples. This is the family friendly as well as couple friendly Ontario resorts.
Summer activities include surfing at the heated pool or the beach, hiking, boating, canoeing, tennis, and renting an ATV. Outdoor winter activities include ice fishing, skating, and snowmobiling.
Additionally, those searching for indoor activities won't be let down. Highlights include superb restaurants, supervised children's programs, an indoor pool, and nighttime entertainment.
Guests have a wide range of options when it comes to going to bed. The resort accommodations, which have lake views and can be joined for bigger parties and families, are a popular choice. There are also a number of standalone cottages available for those who want their privacy. One-bedroom apartments with individual balconies and bigger two-bedroom cottages with separate furnaces, kitchens, and decks are among the most popular types of accommodations.
Check Out the Video –
Horseshoe Falls is one of the best resorts Ontario has to offer. It is the largest of the three waterfalls that make up Niagara Falls. The CN Tower, Toronto's highest building at 553 metres, has an observatory deck that you may ascend to see views of the city and beyond. Your fantastic trip will undoubtedly be completed by a stay at one of the greatest resorts in the province.
Closing Thoughts
The beautiful Canadian province of Ontario is situated in the nation's south-central region. There are some of the most beautiful landscapes available to visitors. The landscape here captures the immense majesty of its area, which is dotted with beautiful lakes and rivers, blooming mountains, and lush green trees.
Whether you are looking for spa resort, blue mountains parkway cottage resort, family resort relaxing vacation, cottages, private cabins or hotel style rooms these resorts in ontario has everything you need. all inclusive resorts in this list are some of the best luxury resort ontario has to offer.
Choose one of the finest luxury Ontario resorts in Canada, and make a reservation.
As an Amazon Associate, Icy Canada earns from qualifying purchases.
[amazon_auto_links id="81298"]
The Icy Canada team strives to create content that matters. It's why our content is written by travel writers, authority experts, well-known authors, and niche experts. Our content is also periodically reviewed by expert authors for accuracy and trustworthiness.
As an Amazon Associate, Icy Canada earns from qualifying purchases. [amazon_auto_links id="81298"]