Tofino British Columbia is eye-pleasing mini heaven located on Vancouver Island's west coast facing the Pacific Ocean. The island is the perfect destination to hide from the commotion of big cities, it offers an extraordinary lodging experience, and you can unwind at a seaside resort. It's a blissful location for you if you love to swim in the sea.
This is an all-year destination, a little something for each season. If you visit Tofino BC in summer, you can experience picturesque scenes at tree-lined beaches. This Vancouver Island is paradisiacal in winter if you feel like escaping the crowd; as summer is busy, you can enjoy hiking trails and the tranquility that is deserted.
It's a tiny-miny town on Vancouver Island where you can introduce yourself to hippy culture. The town holds the magic to take you to another world away from the chaos of life.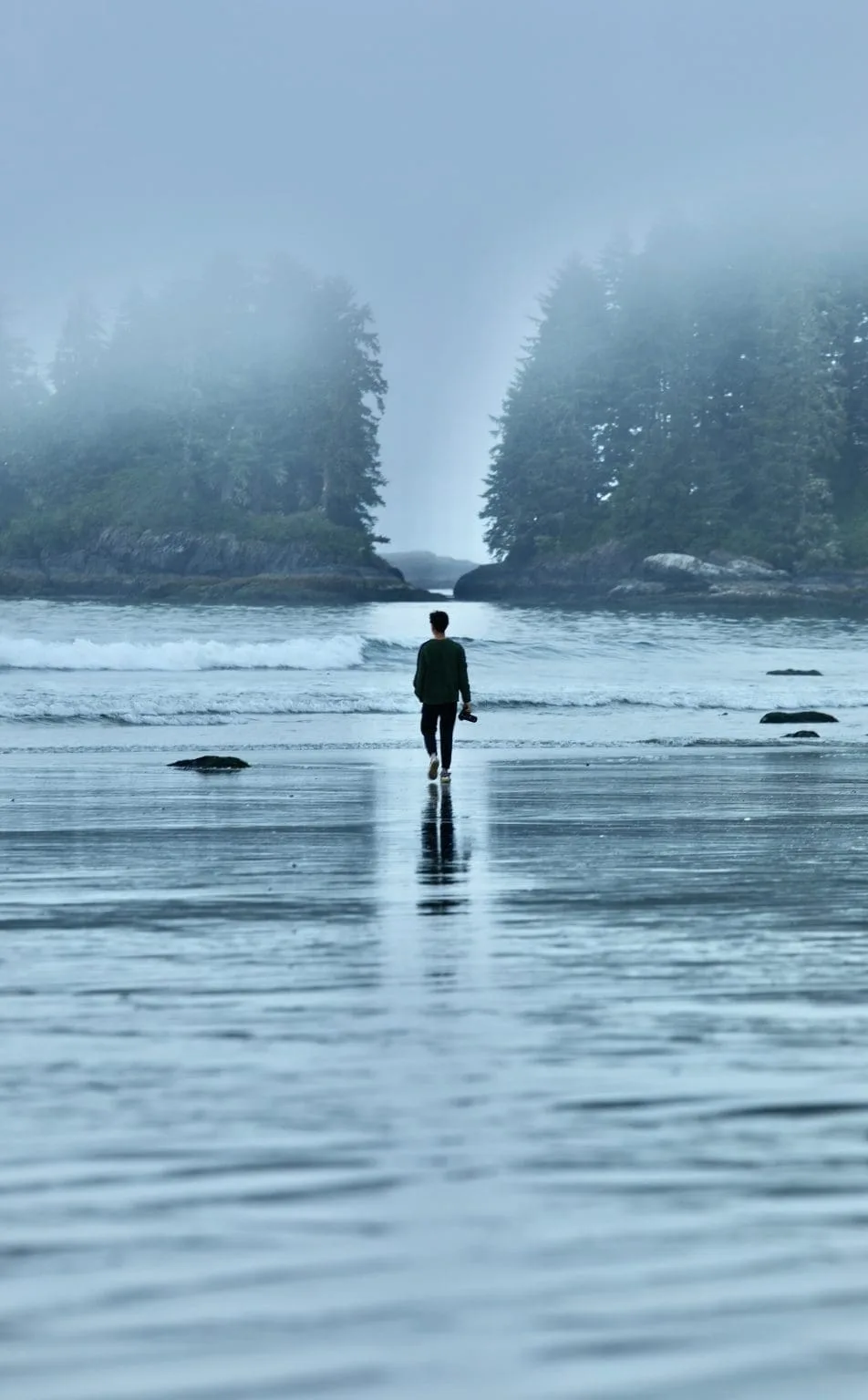 Tofino BC is a scarcely credible destination, an amusable blend of nature forest hikes, deserted beaches, and rugged coastlines. When in Tofino, "What to do in Tofino." Here's just a taste of what's available, the town's top 10 highlights I've listed for you.
Here Is An Answer To Your "What To Do In Tofino" Question
For Some Dazzling View
1. Storm Watching
Wondering what it is? When I first heard it, I wondered the same thing, but experiencing it makes you obsessed with it. Let me introduce you to this experience. Tofino storms are beyond belief and sight. The November-March, the winters, is the perfect time to visit Tofino BC to storm watch. With each storm, there is a massive surge of wind and rain and dark clouds flying across the sky. Put it on your "What to do in Tofino" list if you want to see this incredible natural spectacle. Nothing beats a Tofino storm from the comfort of a sauna on the beach. Damn, it's dazzling!
What To Do In Tofino, For The Love Of Wildlife
2. Whale Watching
If whales are your favorite sea creatures and you enjoy wildlife viewing, put a whale watching tour on the top of your "What to do in Tofino" list. And if you've never been whale watching before, l highly recommend Tofino whale watching. It's an elysian experience to be out on the water; the sun is shining down on you and watching these magnificent gentle giants.
If you want to experience the thrill of encountering grey whales, I recommend planning your trip to Tofino between May and October, as this is when they feed. If you visit in the summer and see Orca or Humpback whales, you are a lucky man! These are rare and are spotted once a month.


3. Black Bear Watching
Bears are shy animals; seeing them is so much fun and memorable. Tofino is black bears island. They have a bit of webbing between their toes that make them pretty good swimmers. Not very often do you get to see them swim around? On your black bear-watching tour, you'll see them sitting on a tree limb over the ocean, eating mussels, or searching for shellfish on the beach.
Hop on a boat and explore the inner waterways of Clayoquot Sound. Tofino's black bears congregate at the water's edge during low tide to forage for food. These black bear-watching tours are worth every cent they cost you, perfect outdoor adventures as you get close enough to capture them in your lens, and they don't seem to notice your boat. The sound of open water makes this experience stupendous.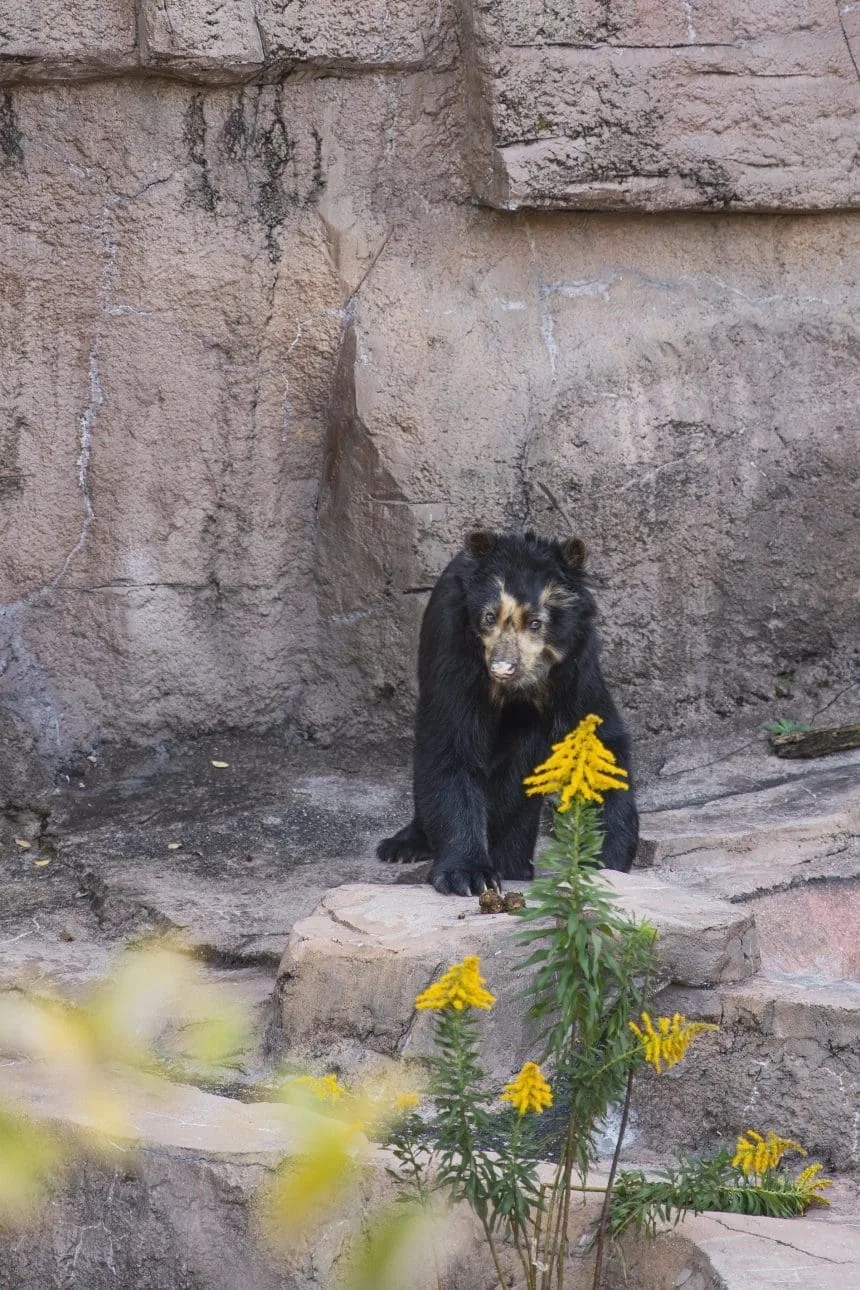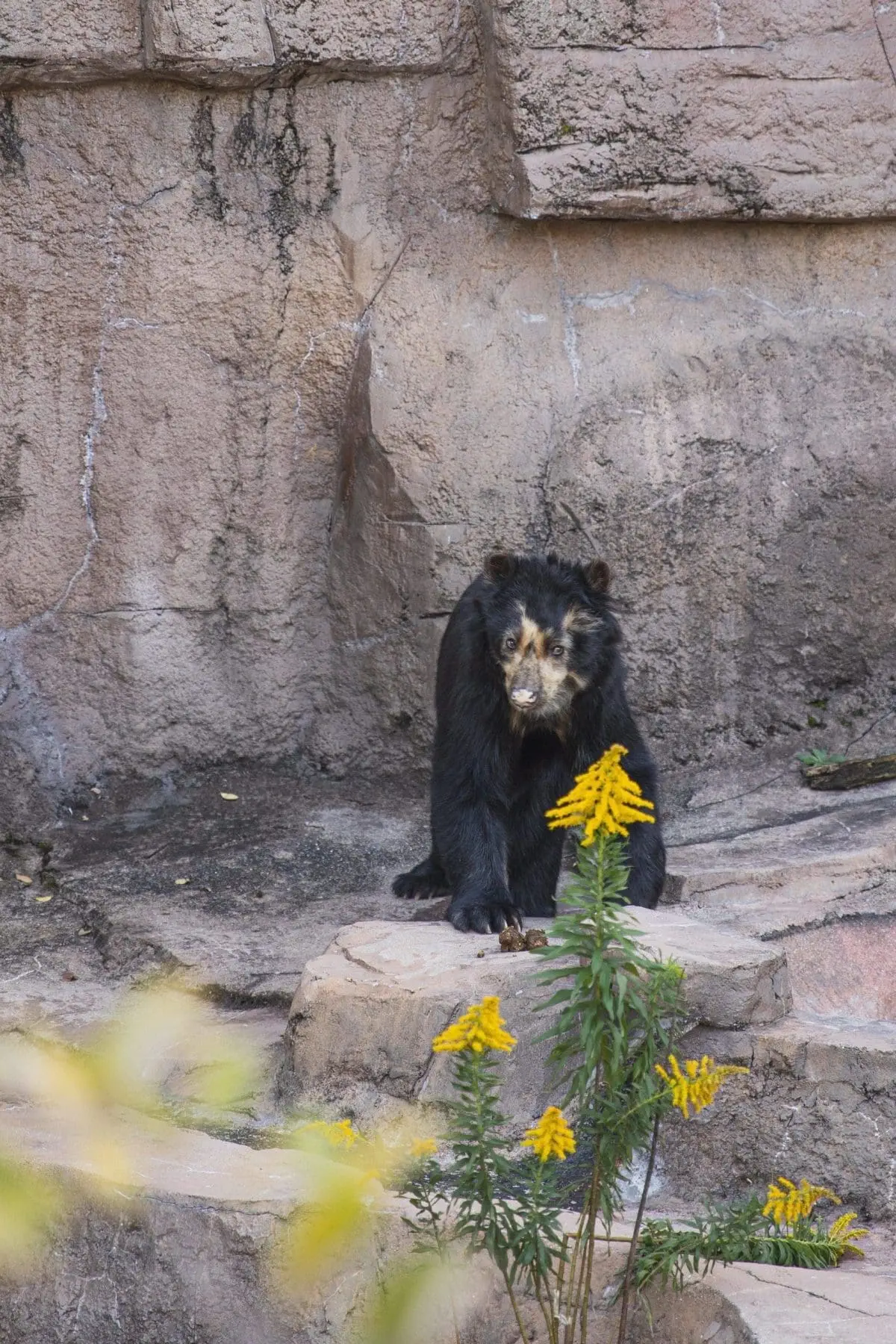 While bears are the main draw, you'll also see sea otters, seals, wolves, and eagles while on the lookout for them. Ocean Outfitters is also where we go for bear tours in Tofino.

To get up close and personal with Tofino BC black bears, add this to your "What to do in Tofino" list. Plan your trip between April and October when these grizzly bears are out from their dormant state.


What To Do In Tofino, For Adventurous Souls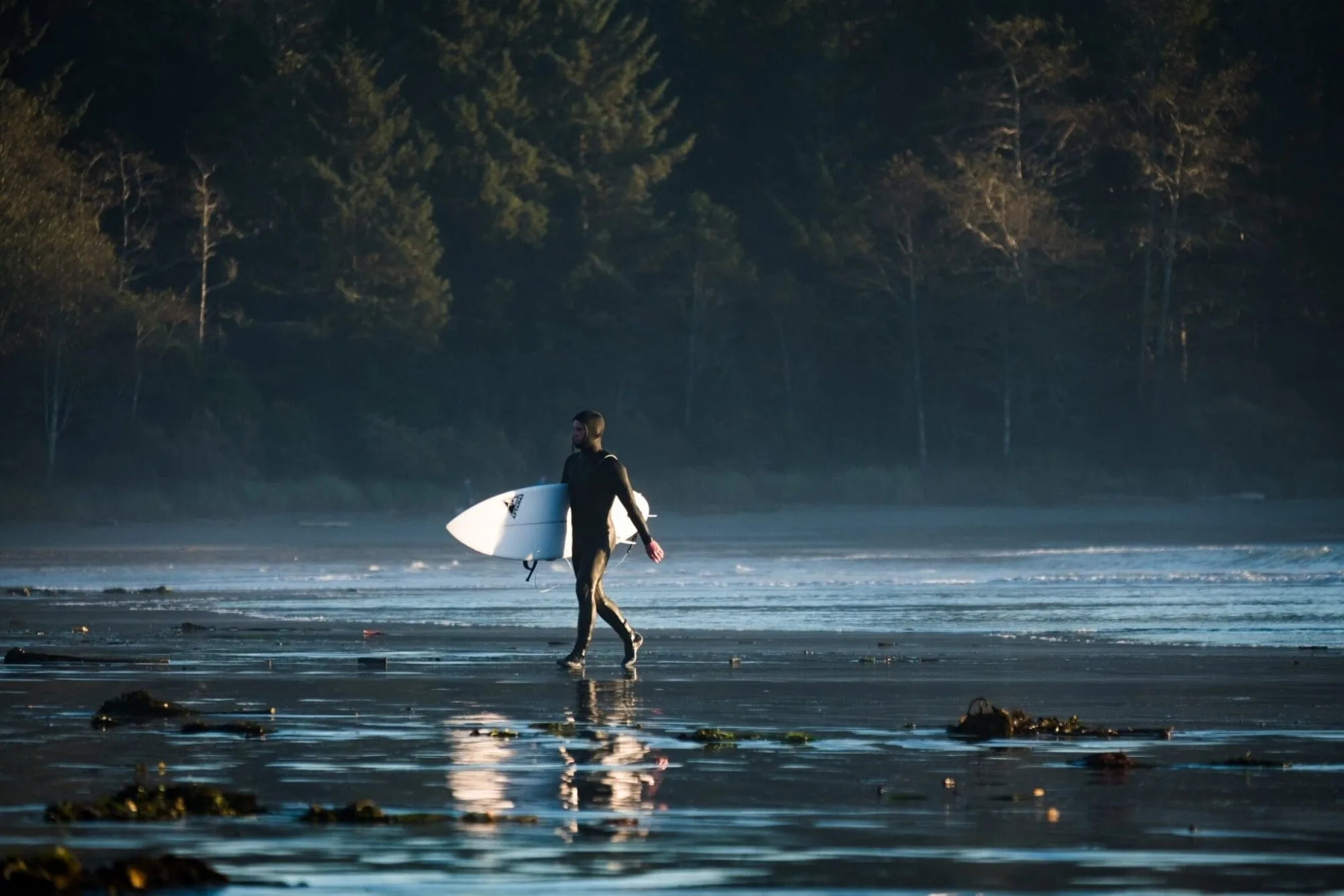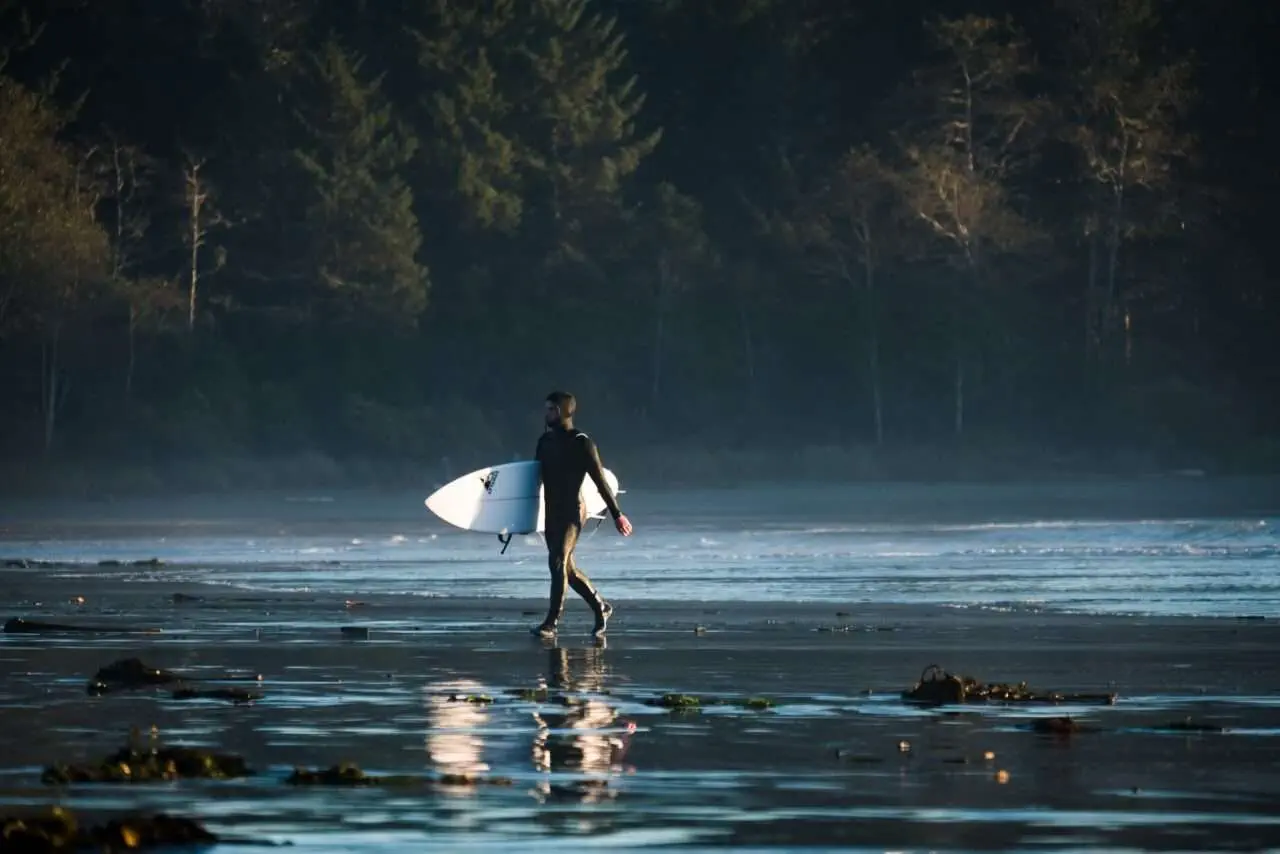 4. Surfing
Yes, you can surf in Canada. Add surfing beaches to your "What to do in Tofino" list. On the west coast of Vancouver Island, Tofino BC is known for its excellent Canadian-style surfing. Do you know fall (September-November) is one of the best times of year to surf in this Canada's Surf Capital?

Sandy beaches with year-round surfing include Cox Bay, Chesterman Beach, and the famous Long Beach, part of the Pacific Rim National Park Reserve. Cox Bay Beach is a famous crescent-shaped beach with surfers due to its consistent supply of great waves and rugged sand beach. Hard sand is also excellent for walking, and the dogs seem to enjoy running and playing in it.

I suggest going after renting a surfboard to experience the surf culture from surf shops. Depending on the conditions, Cox Bay is everyone's favorite to surf, especially if you want to challenge yourself and progress with surfing even more.

Also, Tofino BC has many surf schools where you can take surfing lessons if you've never surfed before but want to ride some waves.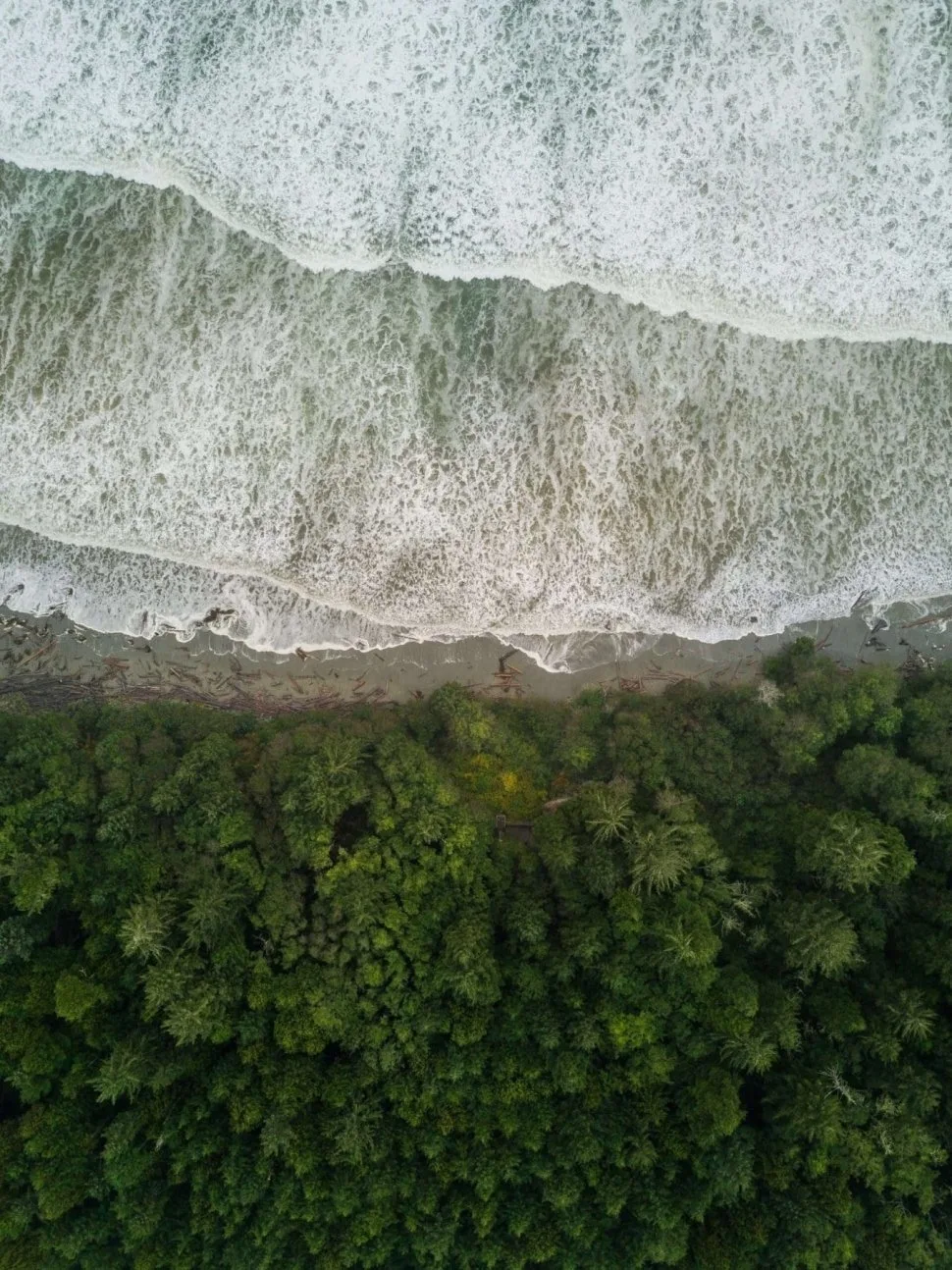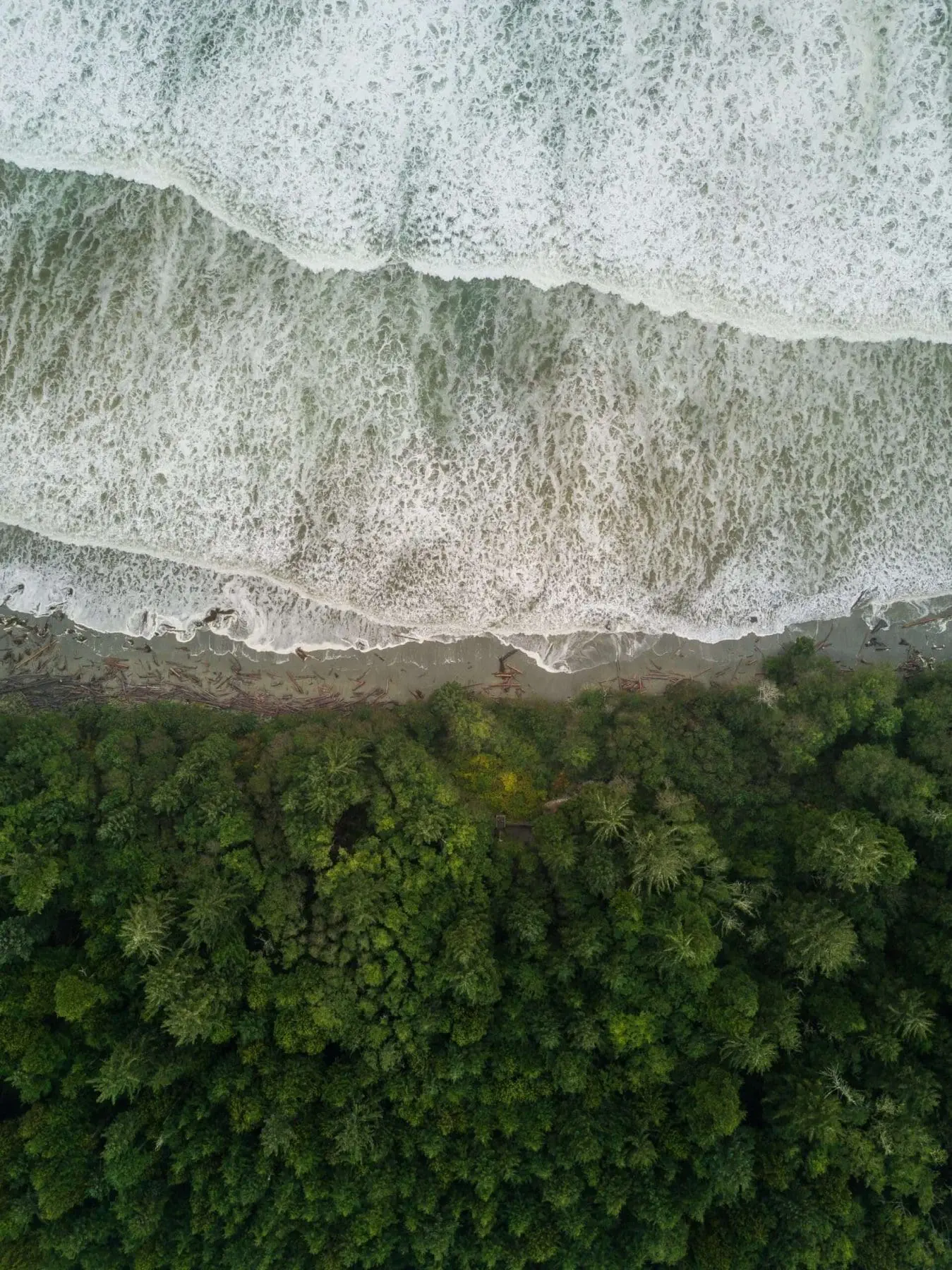 5. Hiking 
Hiking muddy trails, rope, and roots to climb with say yes, please!. Your "What to do in Tofino" list can't miss hiking Tofino trails.
Tofino and Ucluelet's hiking trails are brief but breathtaking. The majority of the trails are lined with Sitka spruce, and many of them lead to quiet coves and deserted beaches. These old-growth forests are home to some of Canada's oldest known trees.

The Tonquin Trail is a dark and mysterious hike. The trail is a simple walking path that runs along the Pacific coast and leads to Tonquin Beach, a great place to watch the sunset.

The Rainforest Trail is unique in that it allows you to get up close and personal with nature. The raised boardwalks can be slippery when it rains, but they help protect the area's delicate ecology from all of the foot traffic.

Following a hike through the solemn trail leading up to the Canso plane crash site. Muddy boots and tired feet, but what a fantastic experience it was navigating the slushy unmarked trails in the wilderness to find the remnants of the WWII bomber plane that crashed here mostly intense! A must-do while in Tofino.


6. Kayaking
It's quiet and magical kayaking through many small islands near Tofino on the way to the famous Big Tree Trail on Meares Island, a famous destination for kayaking.
As you paddle, make sure to hire a guide who can lead you to the rustic boardwalk through the old-growth temperature rainforest, where you get to know the fascinating cultural histories of these islands. Clayoquot Sound's inner waters are a fascinating network of islands and waterways.

Clayoquot Sound Sea kayaking is an amazing experience, watching black bears in their natural habitat, feeding on the shoreline while you sit there in pure silence in your kayak for about 50 yards. It's blissful.

Colorful kayaks, blue waters, stunning scenery, and a relaxing atmosphere sum up a kayaking adventure in Tofino. You'll be in awe of the beauty surrounding these islands the entire time. That's for sure.


7. A Walk In Tofino Botanical Gardens
Tofino Botanical Gardens is a bundle of joy for nature & culture lovers. You'll find gardens, forests, and shoreline spread over 12 acres where you can investigate the culture & nature's relationship with each other. Their garden art complements each garden room and the entire garden, in my opinion.
A chain of paths and boardwalks will lead you through their Kitchen Gardens, Children's Garden, and The Frog Pond and into the coastal temperate rainforest, where you'll see clearings transformed into a lane of small gardens. Some of these gardens feature plants that were once common in Caledonian forests worldwide.

The Gardens extend down to the Tofino Mudflats, and a spectacular muddy wetland is revealed twice a day at low tide.

They offer a self-guided tour of the Gardens that takes you through 24 stations. The Garden Field Guide, a complete version of the tour, is available at the Visitors Centre.

According to the garden's guide, many of the garden spaces honor the various cultural groups who have lived in the area in the past and present, such as the Nuu-chah-nulth First Nations, early Japanese fishing families, and, more recently, hippies.

The Tofino Botanical Gardens have some incredible wood sculptures. Add a walk-in Tofino Botanical Gardens to your "What to do in Tofino" list and see this eclectic slice of paradise.


What To Do In Tofino, For The Love Of Art & Shop
8. Walk, Shop, Traverse In Galleries
Even though Tofino has a population of only 3,000 permanent residents, there are a few intriguing shops and a variety of activities available. Souvenir shops, clothing stores, and art galleries are all within a few blocks of one another in downtown Tofino. If you need to stop for a break, go to a café or bakery for some refreshments.
The artfully, elaborately carved and the Eagle Aerie Gallery's painted frontage displays the colorful works of artist Roy Henry Vickers, which can be found on the main road running through Tofino. Whether you want to purchase anything or not, there are must-see works by this well-known artist in Canada. His art, which depicts wildlife and natural scenes from the West Coast, is dominated by bright, vibrant colors. Vickers was, and his works can be found in a number of prestigious Canadian museums.


9. Take A Scenic Flight For Bird's Eye View
Where would you go for a scenic flight if you could go anywhere in the world? Well, I'd say Tofino! Fly sky high to discover this heavenly beauty. Put a scenic flight to Tofino on your "What to do in Tofino" list.
A scenic flight is the best way to behold the beauty of the majestic mountains, glaciers, rugged coastlines, and breathtaking ponds surrounding Tofino.

Clayoquot Sound is breathtaking on a clear day. Sightseeing tours range from 20 minutes to four five hours and are conducted by float planes or helicopters. The journey will provide you with an extraordinary view of this beautiful location, and it all depends on your interests; the pilot may land at location coves where you can swim.

Tofino is bewitching from all angles but extraordinarily beautiful from sky-high. A floatplane ride over one of the world's most beautiful landscapes can be arranged from Tofino Harbour. The breathtaking scenery of this place will make you fall in love with nature, a network of islands and waterways of Clayoquot Sound a little more.


When You Are Done With All The Adventures, Treat Yourself With The Best In Town
10. Dine & Drink
Tofino offers a wide array of feasting choices for such a small community. You can find it all, starting with upscale dining to food trucks, if you know the right way to look on this Vancouver Island.
Visit the Wickaninnish Inn's Pointe Restaurant for fantastic dining or the Driftwood Cafe for a more casual meal, which has an aperture with beach views.
Chocolate Tofino is one of the most delicious places to visit for young and old alike.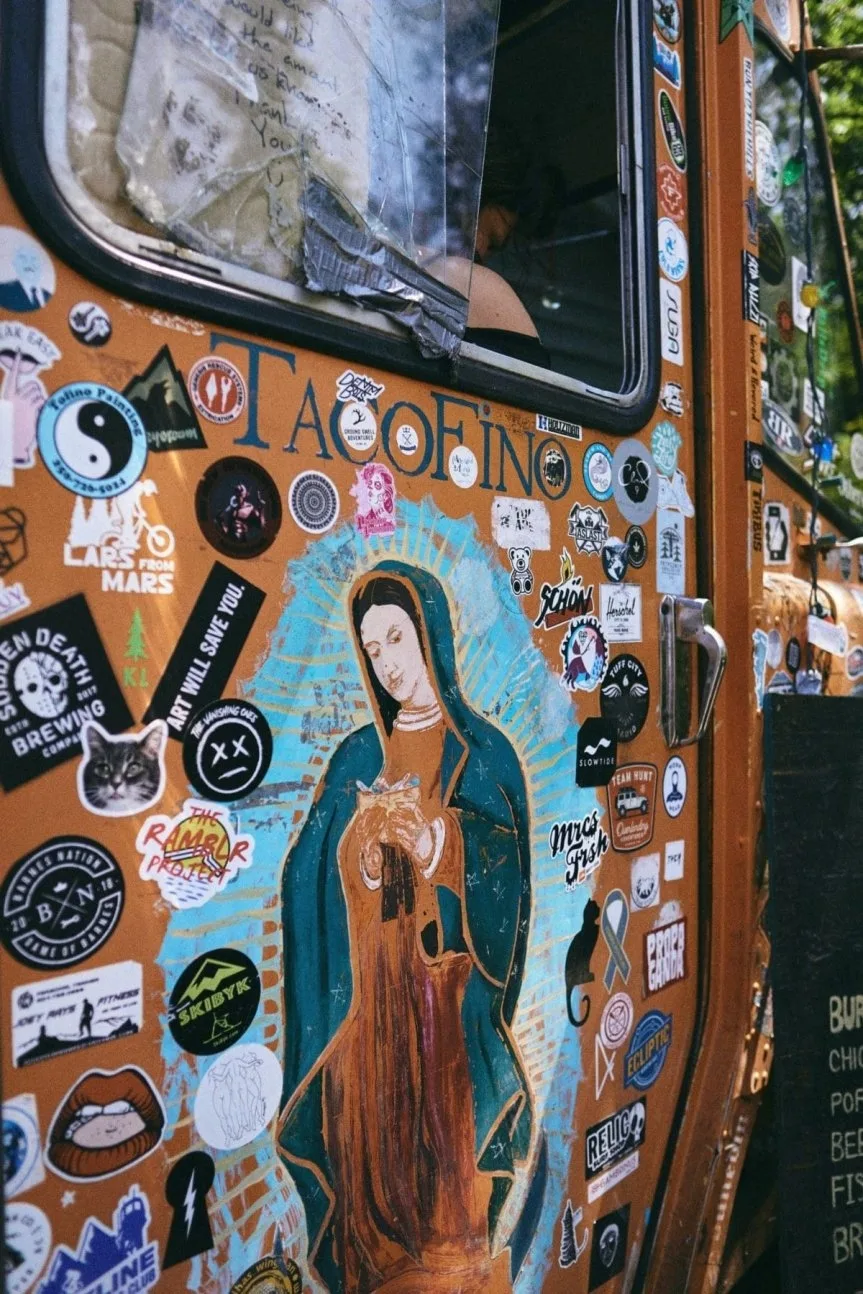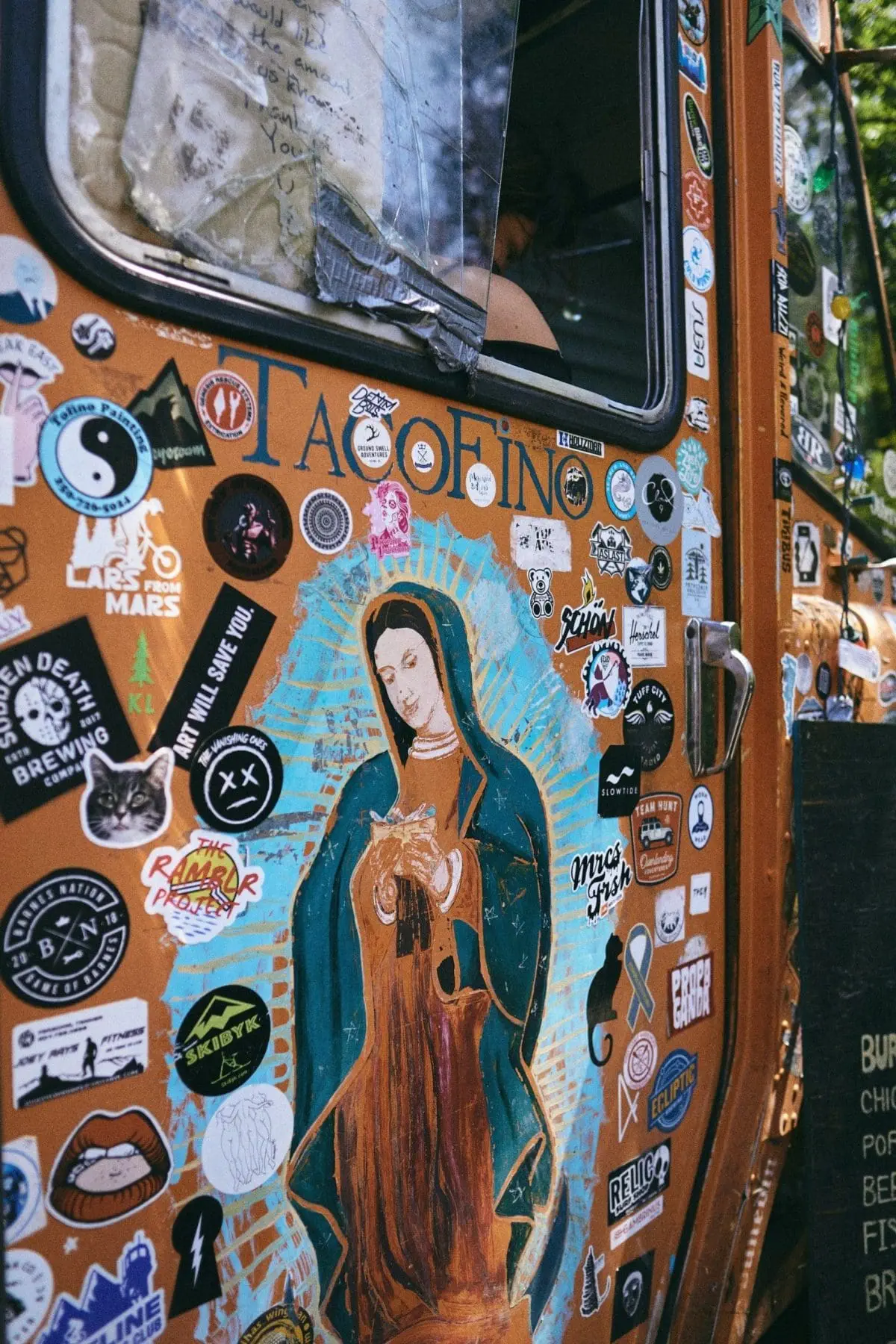 The original Tacofino Truck, located on the same stretch of the road shopping mall of wooden structures with a rustic appearance, serves a good selection of tacos.

Tofino Brewing Co. offers a flight of beers. Their beers were spot-on, just like everything else in town. Their beer can be found all over Canada's West Coast. But there's nothing like drinking a few beers in the brewery, and we adore the atmosphere and design of Tofino Brewing Co's tasting room, and this is a reason enough to put this on your "What to do in Tofino" list.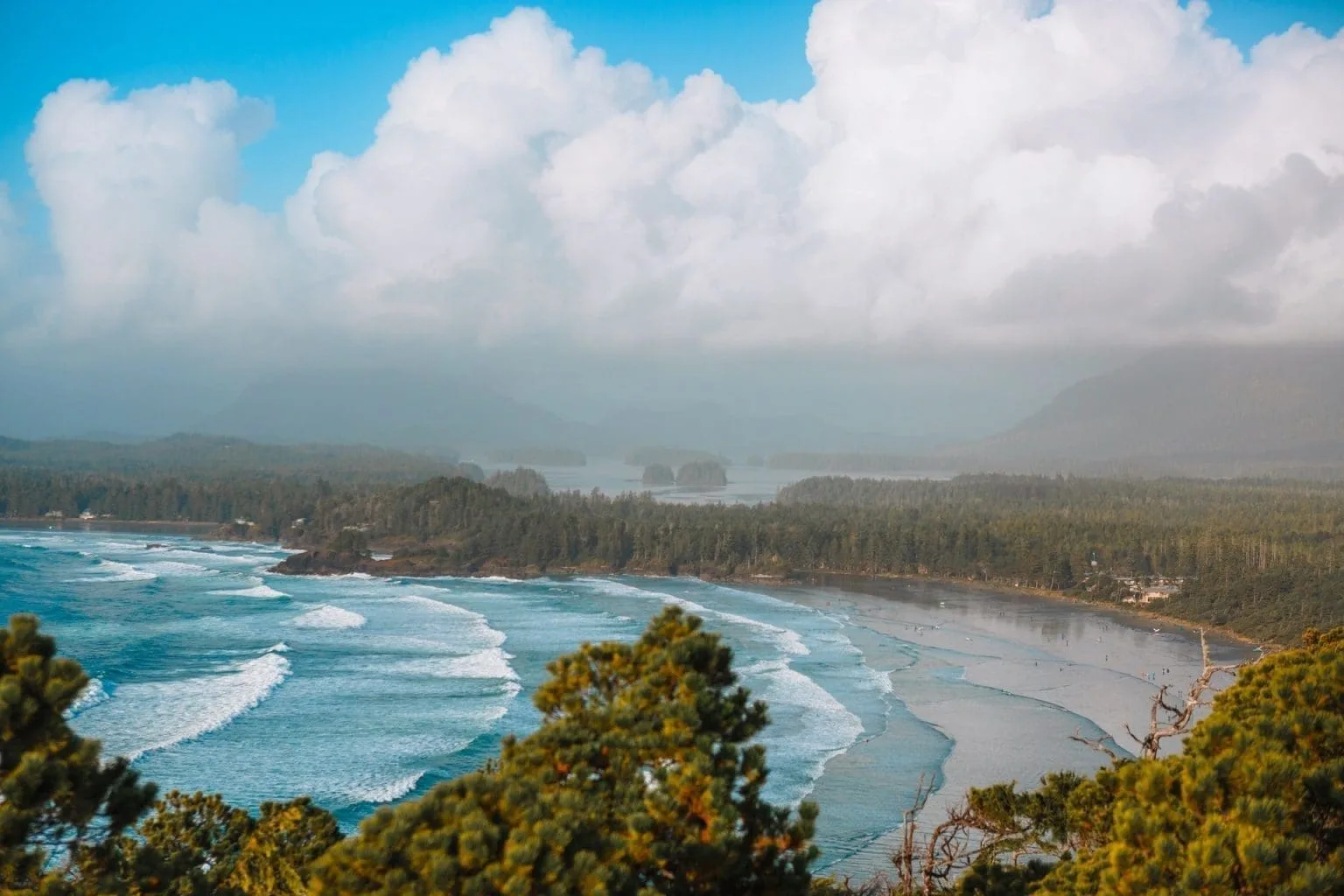 Tofino British Columbia manages to impress all its visitors with calm and peaceful vibes. Known for its rain, which averages over 3000mm per year, its rainforest is some of the lushest, thick forests I've ever seen. Experience one of Tofino's beautiful sunsets while it rests between storms rolling in from the Pacific.
This little paradise on Vancouver Island can be your romantic getaway and has much more to offer, including camping at Mackenzie Beach and Chesterman Beach from 6 a.m. to 11 p.m., views from Radar Hill, a round of golf at Long Beach Golf Club, deep-sea fishing, a walk through Pacific Rim National Park and dipping into a warm, soothing hot spring of mineral bliss is one of the quickest ways to achieve zen. Those negative ions clear the air and instantly lift our spirits; hot springs and waterfalls are particularly rich in these ions; another Canadian treasure, you must plan a day trip to this hot springs cove in Tofino, BC.
Visiting Tofino BC is a beautiful and relaxing experience that you should not miss.
As an Amazon Associate, Icy Canada earns from qualifying purchases. [amazon_auto_links id="81298"]
The Icy Canada team strives to create content that matters. It's why our content is written by travel writers, authority experts, well-known authors, and niche experts. Our content is also periodically reviewed by expert authors for accuracy and trustworthiness.
As an Amazon Associate, Icy Canada earns from qualifying purchases. [amazon_auto_links id="81298"]