All the Best restaurants in Mississauga are mentioned in this article.
Mississauga is a sizable Canadian city unto itself and a neighbour of Toronto. It provides visitors with a variety of sites to explore. There is also a huge list of other things to do in Mississauga.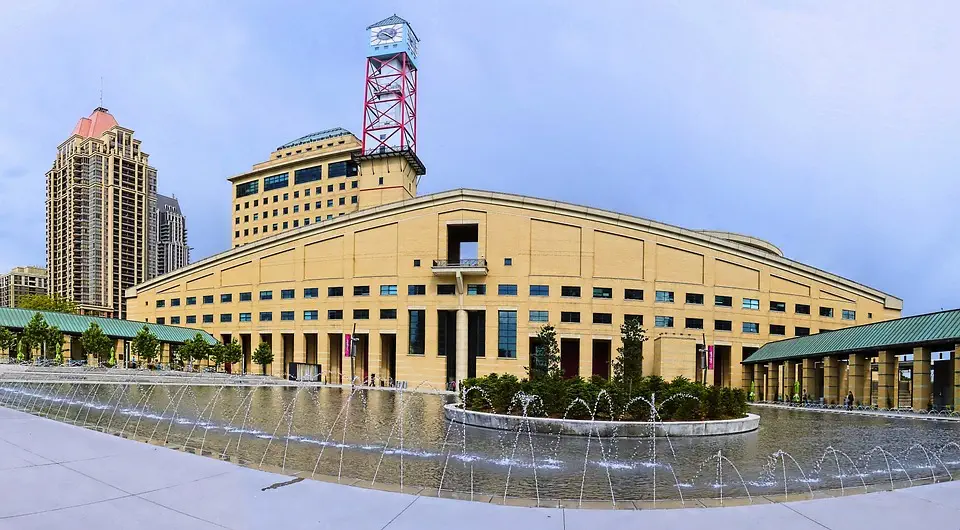 The largest and most renowned airport in Canada is located there. Additionally, it boasts a fantastic sustainability program and a robust public transportation infrastructure, which dramatically altered its city hall.
In the competition for restaurants and eateries, Mississauga, Ontario, is in the lead. Browse the list of some of the city's most well-known restaurants and eateries. So let us hop in and get to know some of the best restaurants in Mississauga.
Best restaurants in Mississauga
1. Holy Smokez BBQ
To start with the best restaurants in Mississauga, the first on the list is Holy Smokez BBQ.
American barbecue is localized in flavour, style, and preparation. They have developed their own BBQ style over the course of more than 40 years to give you a taste of some of the most well-known states, including Texas, North Carolina, South Carolina, Alabama, and Louisiana. They put a lot of effort into giving you a genuine southern BBQ experience as a small family business.
They have a sample tested and perfected every item on their menu that we have produced. Because of their love for genuine southern barbecue, they can serve our customers a genuine smoked-style BBQ right here in Canada. But their task is never finished! Because of this, they constantly strive to improve by coming up with new recipes and additions to the menu.
A counter-service smokehouse serving barbecue with local influences from Texas to North Carolina. The business was run by a family. Their meals are freshly prepared on-site.
Only USDA meats of amazing quality, hand-selected to meet exacting standards, are used. Unlike most BBQ restaurants, they don't use ham when making pulled pork. Their specialty meal is BBQ Baked Potatoes with Pork, Chicken, or Brisket.
They have not jeopardized their food quality. They also accept various digital payment methods, including Venmo, Bitcoin, and others. It is a classy eatery with a nice ambience which provides amazing food. The best spot in Mississauga to find genuine southern cuisine.
Real hickory-smoked meats are the focus of this southern-style eatery. Welcome to the casual restaurant Holy Smokez BBQ's eating area. From Monday through Saturday, they are accessible by car and open late. The neighbourhood's businesses are noteworthy.
The Canadian cuisine served during this barbecue is recommended. Visit Holy Smokez to sample delicious pork sandwiches, coleslaw, and barbecue. Many guests order delicious juice and have great food.
You can place a takeaway order at this restaurant. The kind personnel here can attest to how much they cherish their patrons. The friendly staff is important to these restaurant owners. You'll enjoy the affordable prices. Most of the time, this is where the amazing atmosphere can be found.
Address: 1133 Dundas St E, Mississauga ON L4Y 2C3
Call: (647)7992273
2. Union Social Eatery
The Union Social Eatery is a top-notch place for casual dining and mingling. It has a positive metropolitan vibe and a comfortable suburban approachability. It offers a cozy, laid-back atmosphere, freshly prepared meals every day, and a focus on treating every visitor like a neighbourhood regular.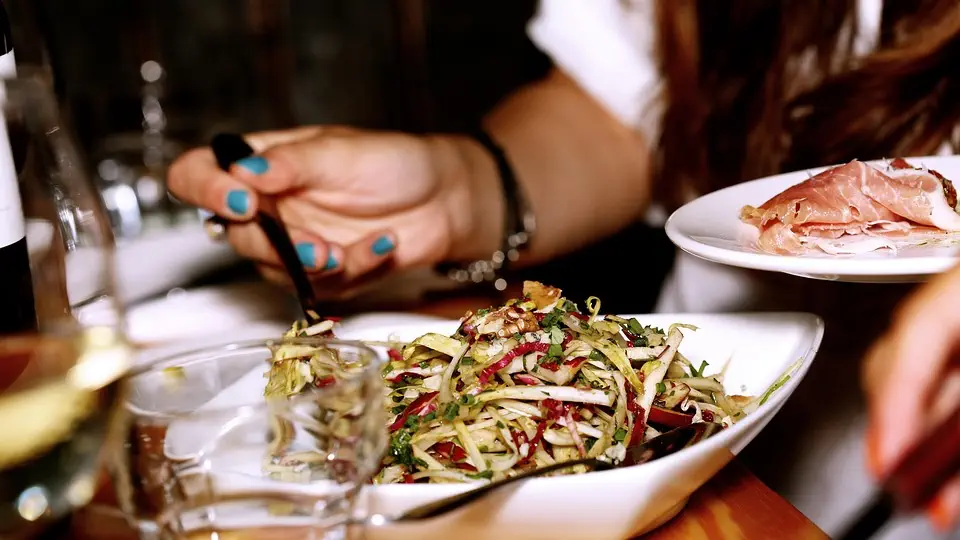 The menu's straightforward meals are prepared with a top-notch, great selection of fresh ingredients. The culinary mastermind behind the cuisine at Union Social is head chef Mike Rame, who chops his steaks and shellfish daily.
An elegant place for informal meals and socializing is Union Social Eatery. It has a welcoming vibe with a positive metropolitan vibe and a cozy suburban approachability. They combine a simple restaurant with a bustling neighbourhood social scene. Spot Common cuisine prepared well.
It is a family-owned restaurant. It offers a cozy, laid-back atmosphere, freshly prepared meals every day, and a focus on treating every visitor like a neighbourhood regular. We want to make your visit unforgettable, whether through the delectable and addicting flavours on our menu, the varied selections at our bar, the friendly service, or the welcoming setting.
They produce outstanding dishes using only local products. For children, this restaurant offers a special menu. For those who are gluten intolerant, a distinct menu is offered. They have a fantastic wine bar and a wonderfully prepared dinner menu.
A premium casual restaurant in Mississauga, The Union Social Eatery is renowned for its well-created dishes and cocktails, a wide array of draught and wine options, and the kind of atmosphere where comfort dominates and your table is your own private haven.
You can be yourself, unwind, have a good time with friends, and eat delicious food. They are fixated on using high-quality ingredients and serving enticing dishes. These are typical dishes served in other restaurants, but they are rarely perfectly cooked this beautifully.
You'll beg for more, whether it's one of our expertly created flatbread pizzas, trademark entrée salads, perfectly seasoned, hot-off-the-grill AAA steaks, or our just-made gourmet burgers. Their bar is ideal for relaxing and mingling while sipping on one of our distinctive craft beers, delectable cocktails, or the ideal selection from our extensive wine list.
Try the pepper jack cheese, cream cheese, grilled Bermuda onions, cremini mushrooms, and sweet chilli sauce-topped house-braised short rib firecrackers or fill up on the Cease & Desist Burger, which comes with the slogan "so excellent it's nearly criminal," and is topped with braised short prime rib, house-smoked cheddar, caramelized onions, and Union Social's unique sauce. There are three locations in this modest chain.
Address: 6986 Financial Drive unit #6
call: (905) 814-1234
3. Mondello Ristorante
Up next in the line for best restaurants in Mississauga is Mondello.
After spending years dreaming of owning a prestigious restaurant in the city, owners Jessica and chef Nico opened Mondello in 2008. The two are dedicated to providing excellent service and delectable cuisine to guests.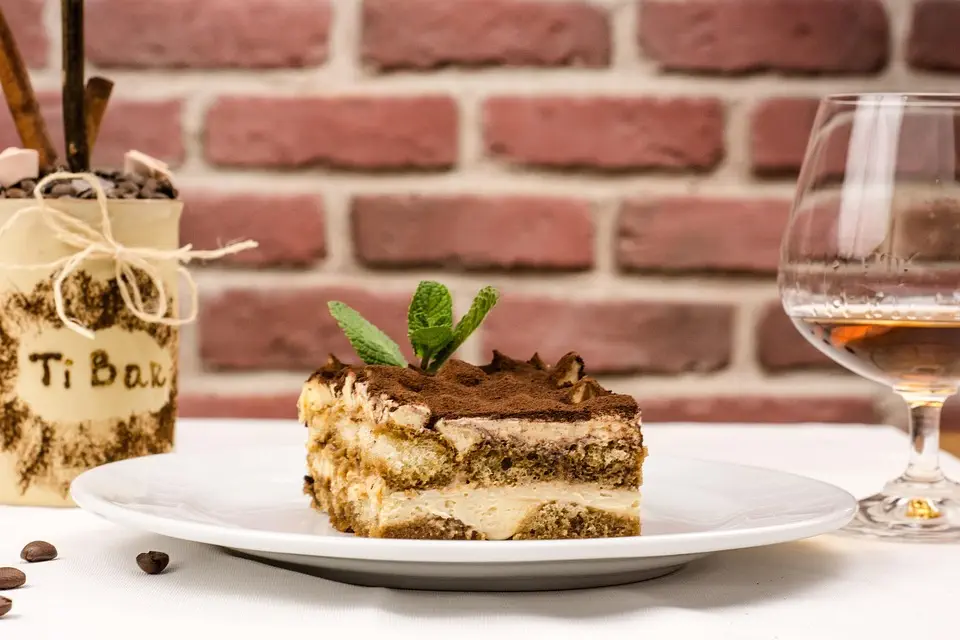 Italian Cuisine that is New and Innovative Combined with Sincere Hospitality Visit our dining room in the centre of Streetsville to experience something very special. Delicious food; an elegant yet pleasant atmosphere. In a cozy restaurant with a granite bar and patio, creative Italian meals are presented.
All expectations were surpassed by the food, ambiance, and service. It's a sweet, little, and romantic restaurant called Mondello's. Amazing food was served! The Mondello plate for two, which included calamari, bruschetta, lamb skewers, arancini, and Caesar salad, was an option for an appetizer. They were all delicious. Particularly the lamb! Penne spaghetti and mushroom risotto are available as main meals. Again, both were quite tasty.
An extensive menu is offered. Generally speaking, the cuisine is fairly delicious here. However, it is advised to serve big portions of pasta dishes. There is a fireplace, prompt service, excellent food, and a friendly atmosphere.
Come and try the high-quality Italian cuisine, reserve a seat, and order something from the menu at this restaurant. Come taste this restaurant's perfectly prepared gnocchi, Atlantic seafood salmon, and mushroom risotto. Delicious chocolate custard, tiramisu, and gelato are made here by the chefs. It is one of the best Italian restaurants in Mississauga.
When visiting Mondello Ristorante, you must try the delectable house wine, white wine, or lager. Enjoy a delicious chocolate frappe, cappuccino, or espresso available here. You are welcome to host any type of event here, including birthday parties, weddings, and anniversaries.
The kind personnel at this establishment speaks highly of it. Visitors mention the promptness of the staff. For dishes, you will pay reasonable pricing. Visitors can savour the exotic ambiance and wonderful pizza at this pizzeria.
Address: 127 Queen St S, Mississauga ON L5M 1K9
Call: (905) 819-1727
4. The Cold Pressary
For organic cold-pressed juices and light vegan meals, go to The Cold Pressery. This business was started by owners Jenny Le and Sivonn Ra to give Mississauga a place that encourages healthy living in a welcoming setting. The restaurant has a casual, rustic atmosphere. Overall this is a great place.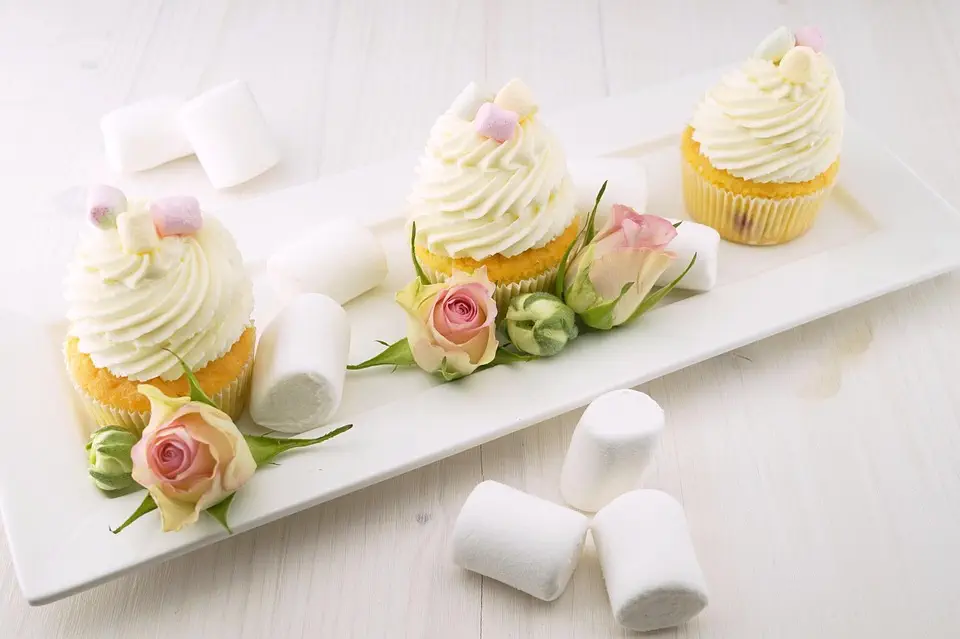 Every visitor to this bar adores the delicious vegetarian food. Tacos, avocado mash, and tomato basil soup are all delectable dishes that will impress you immediately. Try delicious cupcakes, acai bowls, and doughnuts. The best drinks to order are delicious wine, cider, or bitter. Many customers request fantastic green smoothies, freshly squeezed juices, or matcha lattes.
Online orders for delicious, nutritious vegan, plant-based, and halal meals can be picked up at the curb or delivered by DoorDash, Uber Eats, and Skip the Dishes. All of our vegan dishes, including our vegan dressings, are freshly made without the use of MSG or any other artificial additives. So you can be sure that what you're tasting is authentic food. The city is better off with this addition.
It features a beautiful mural and a relaxed, hip vibe. Vegan food and beverages are offered at the Organic Café with fresh ingredients. It serves fresh juices, smoothies, and other drinks in addition to the open-face toast with toppings, sandwiches, apple pie, and tacos. Some food comes with the option of vegan cheese. An acai bowl joint, coffee, smoothies, cold-pressed juice, desserts, and light food are all served in this 100% vegan café.
This place has beautiful aesthetics. It has a beautiful design with simple, natural lines. Influenced by California. Here, cold press juice is inventive, inexpensive, fresh, and made entirely in-house. But they should provide meat for those who do not lead vegan lives. Although it isn't cheap, it is possible to find high-quality, flavorful foods. It serves the best food for Vegan.
Here, the personnel is reputed to be knowledgeable. This is one of the restaurants that serve vegan food. At Cold Pressery, they have great service. You'll pay enticing pricing for the meals. Visitors can unwind in this space due to the exquisite decor and cozy atmosphere.
Address: 4310 Sherwoodtowne Blvd. Suite #5, Mississauga ON L4Z 4C4
Call: (647)556-0565
5. Raw Aura
Hope you like all the suggestions and feel that all the places are worth visiting, so next to the best restaurants in Mississauga, Raw Aura.
In August 2009, Raw Aura was formed on the idea of balance and inspired by a love of delicious, home-cooked, healthful meals. They have maintained loyal to their beginnings over the years, providing mouthwatering live cuisine, drink, and dessert selections that satisfy all palates. Additionally, they have lately begun experimenting with specials for cooked meals!
Our fair is vegan, gluten-free, and refined-sugar-free, allowing anyone with special dietary needs to choose freely from our menu. Their meals, drinks, and pastries are prepared from scratch using just the best ingredients, regardless of whether they're locally sourced, organic, or both. They appreciate that we have allowed them to bridge the gap between people with various nutritional values thanks to their delicious food selections and welcoming dining environment.
They have a cozy, nice ambiance. They offer very good food in generous portions. They specialize in organic, gluten-free raw vegan cuisine at Raw Aura. All the food we serve is lovingly prepared on-site using only the best ingredients. We provide cozy weekly deals all through the fall and winter, and they are wherever feasible local and fair-trade.
At Raw Aura, organic, gluten-free raw vegan cuisine is their area of expertise. All the food they serve is lovingly prepared on-site, utilizing only the best ingredients. Throughout the fall and winter, they provide warm weekly specials and are local and fair-trade whenever possible.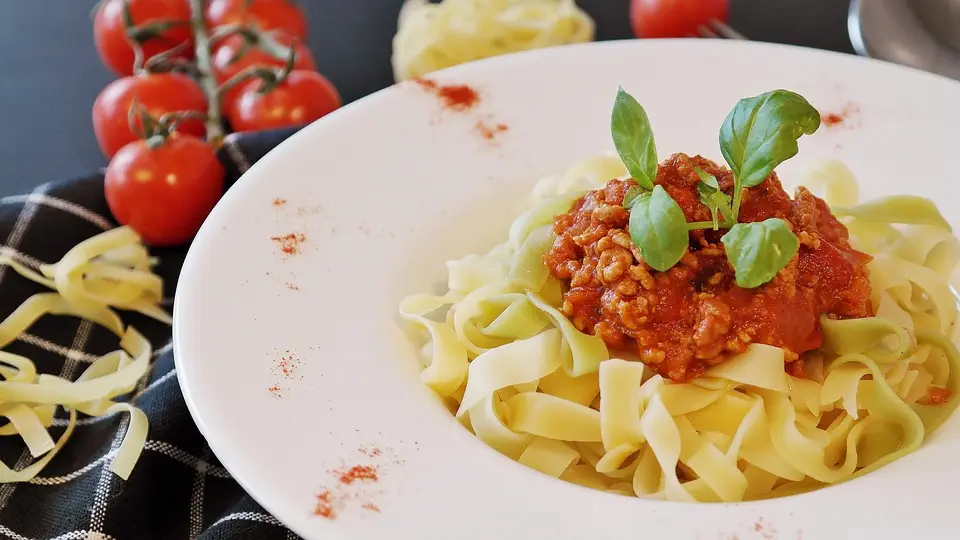 You can visit this eatery if you appear to be nearby Port Credit. At Raw Aura Organic Cuisine, vegetarian food is prepared to perfection. You can sample perfectly prepared beet salads, pasta bolognese, and falafel wraps at this restaurant: order delectable chocolate cakes, berry smoothies, and blueberry cheesecakes. You can order fine wine, beer, or cider here. Start your lunch off with some delectable freshly squeezed juice, a chocolate shake, or coffee.
You can tell the personnel at this establishment is skilled by reading the reviews left by customers. The professional service offered here is a consensus among the clients. This eatery claims to have typical prices. The serene ambiance and lovely decor are sure to win you over.
Address: 94 Lakeshore Rd E, Mississauga ON L5G 1E3
Call:(905)8912872
6. Piatto Bistro
Piatto Bistro, which bills itself as one of Mississauga's premier fine-dining establishments, has served the neighbourhood for almost 25 years. The Italian restaurant has an upscale, welcoming atmosphere. The delectable food is prepared using premium ingredients and is suitable for any occasion. Abramo Tonelli, the executive chef at Piatto, was born in Argentina, but his parents were from Italy.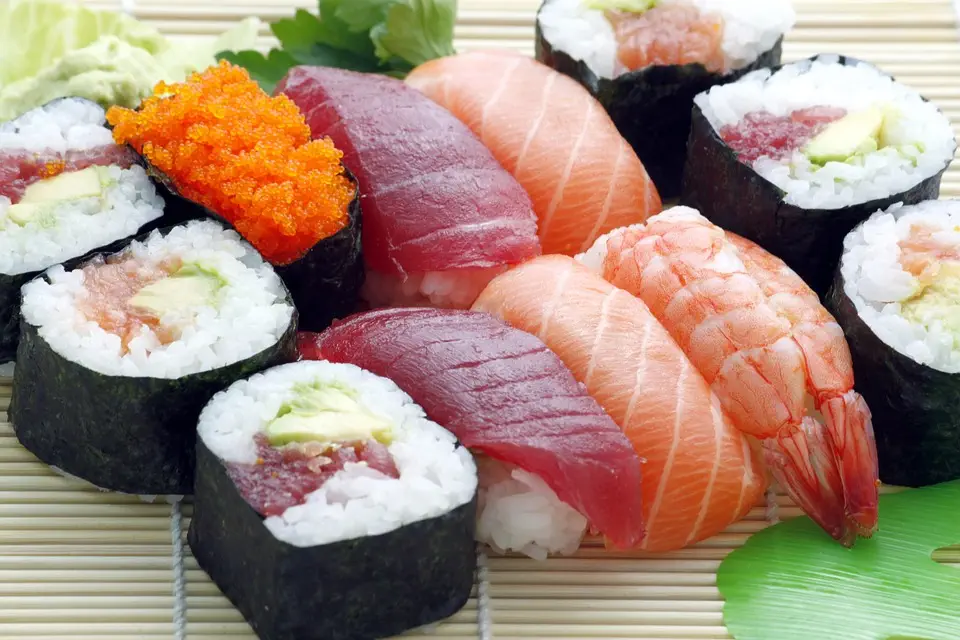 Customers can view the restaurant's vast wine selection, and the knowledgeable and welcoming staff can assist you in selecting the perfect wine to complement your meal. Because of the delicious food here, it is considered one of the best restaurants in Mississauga.
A well-known fine-dining Italian restaurant with a friendly atmosphere. Piatto has been devotedly serving its patrons since 1989 and is situated in the centre of Mississauga's Erindale Village. Excellent Italian food is served at this Italian restaurant.  It is prepared with the finest, locally sourced, seasonal ingredients. The appropriate amount of creative and traditional Italian food is available on their menu. Piatto is a cozy yet classy restaurant that works well for a date night and a business lunch.
However, you can be sure that our staff will make it a special occasion no matter what. They may accommodate special events and welcome visitors for lunch or dinner. The sophisticated comfort food in this restaurant is pizza.
Neither anything exotic nor spicy. Just scrumptious salads, kinds of pasta, and meat dishes with a Mediterranean flair. One will be presented with prepared veal chops, fresh fish, and lobster pasta. Don't leave without indulging in delectable cheesecakes, bread pudding, and tiramisu. It can be wonderful to indulge in some delectable brandies, sambucas, or dessert wines. This establishment has great food with excellent espresso and cappuccinos among its beverage options.
You can host a meeting or business lunch here with your coworkers. All year round, the welcoming team is available to guests. One quality that contributes significantly to the success of this bar is prompt service. People prefer reasonable costs. At Piatto, there is a wonderful fireplace and a peaceful ambience.
Italian cuisine is a favourite among visitors. After taking a piece of the perfectly prepared lobster pasta, tuna, and veal chops, you'll be impressed. Piatto is worth visiting if you want delicious bread pudding, cheesecakes, and tiramisu. Your supper will taste better thanks to some delectable dessert wine, brandy, or sambuca, and you'll return. Excellent cappuccinos and espresso are among the most popular drinks at this establishment.
Bring your pals to this location for a romantic ambiance. The majority of reviewers adore the employees. These restaurant owners value friendly service. At this bar, you can anticipate democratic prices. The fireplace is modern, as several guests confirm. Reservations are suggested to be made.
Address: 1646 Dundas St W, Mississauga ON L5C 1E6
Call: (905)8969111
7. Door 55
Up next on the list of the best restaurants in Mississauga, we have Door 55, which is a great place to hang out with friends or family and serves mind-blowing dishes.
At Door FiftyFive, a neighbourhood pub with a strict focus on "elevating cocktails and beer," you may indulge in whiskey, beer, bourbon, and delicious food. Thanks to the abundance of 100-year-old parts bins and recycled ancient whiskey barrels, the restaurant has a vintage, rustic ambiance. Comfort food with a Southern flair is served in the kitchen with dark alcoholic beverages and craft beer.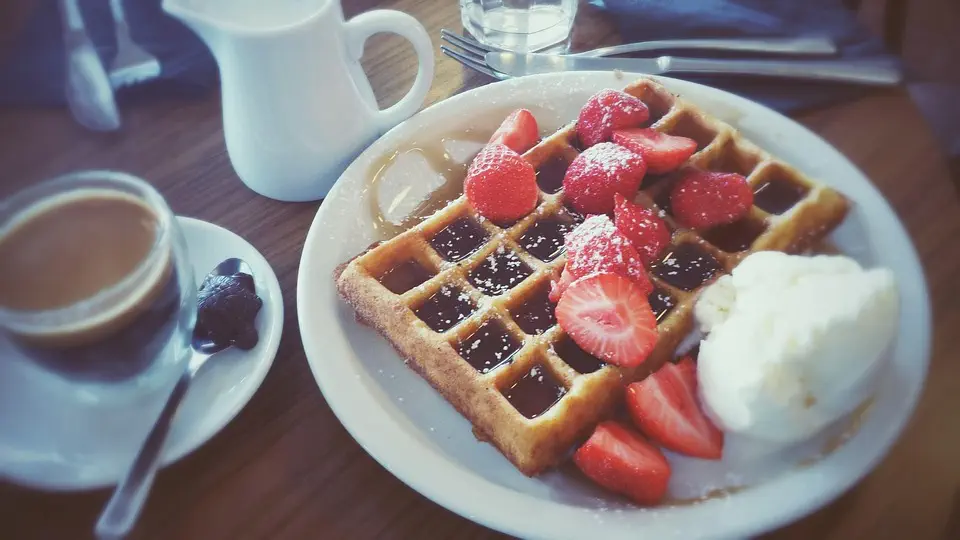 Local pub Door FiftyFive concentrates on improving beer and cocktails. Reclaimed wood, vintage whiskey barrels, and parts bins dating back 100 years are used to pay homage to 1919 and the gloomy Prohibition era. The tastiest beverages may be enjoyed without pretension at Door FiftyFive.
They specialize in craft beer, dark liquor, and comfort food with a southern flair. Fried chicken, coleslaw, and smoked ribs can all be ordered, all cooked to perfection. The best foods include delicious waffles, watermelon salads, and cupcakes. Customers come to this pub to sip fine whiskey, draught beer, or wine. In the evening, musicians perform live music.
Visitors are always warmly welcomed by the informed personnel. One of Door FiftyFive's biggest advantages is its quick service. You will be charged fair charges here. Visitors can savour this establishment's welcoming ambiance, elegant furnishings, and good food. The wooden tables and cozy lighting gave the space a nice rustic cabin feel. There were a few patio tables, but there wasn't much of a crowd, so it was simple to find a spot outside and take in the lovely evening.
The ideal location close to Port Credit is here. This tavern can get tasty fried chicken, slaw, and smoked ribs. The majority of visitors advise sampling delectable waffles, watermelon salads, and cupcakes. You won't soon forget the exquisite wine, draught beer, or bourbon you can sip.
In the evening, artists play live music. The competent crew accurately captures Door FiftyFive's aesthetic and personality. In their comments, tourists frequently praise quick service. Prices are medium, according to the opinions of the visitors. You'll enjoy this place's sleek furnishings and serene atmosphere. Do visit this place and trust me, you will not regret it.
Address: 55 Lakeshore Rd E, Mississauga ON L5G 1C9
Call: 905.990.6555
8. The Wilcox Gastropub
So the next one on the list of best restaurants in Mississauga is Wilcox gastropub.
This upscale but welcoming gastropub in the heart of Mississauga aims to foster community via delectable, well-prepared food and drinks. The idea is straightforward: traditional meals are prepared to suit modern preferences.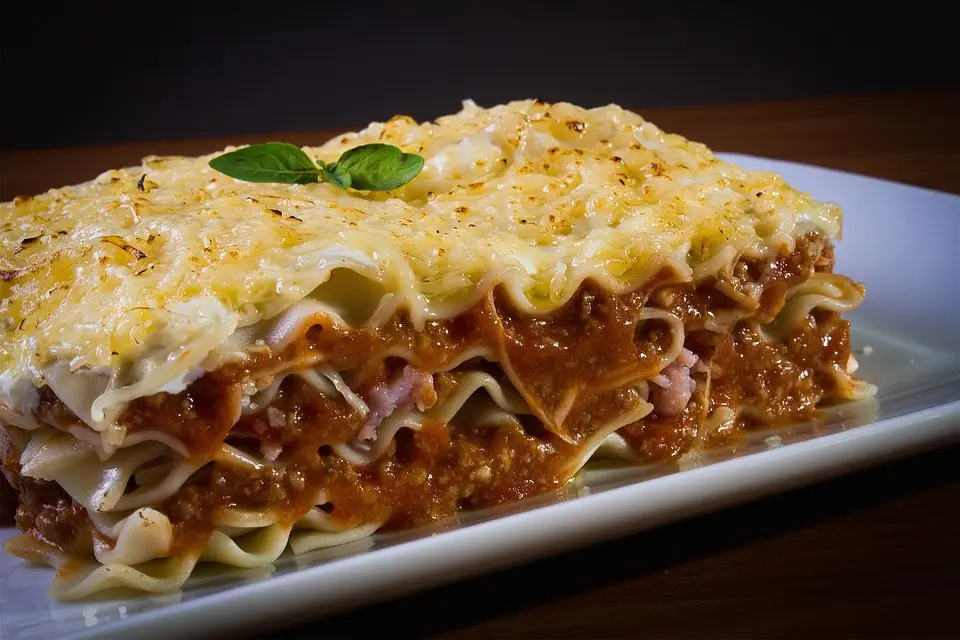 Although it was founded in 2015, Amos Wilcox, a War of 1812 veteran, originally constructed it in 1850. The Wilcox Gastropub is housed in the recently renovated historical property between Hurontario and Eglinton. redefined tradition
They want to bring people together and host them close to the community in the heart of Mississauga that shares our passion for the culinary and beverage arts. Not only do they define the intersection of Hurontario and Eglinton, but they also represent the union of modern and traditional. Their love of food and community influenced our décor.
At Hurontario & Eglinton in Mississauga, The Wilcox Gastropub serves a range of gastropub treats for lunch, supper, and late-night meals. There are also weekly features available. Every Tuesday and Wednesday after 5 PM, the Buck-a-shuck oyster special is offered. The location is spotless. I adore the setting's interior design and the ambiance it exudes. The food is served quickly and is of excellent quality and taste. Visitors are never let down by this location.
They provide a welcoming pub setting and serve sophisticated, intriguing seasonal food. They serve premium beers, an amazing cocktail menu, and a carefully chosen wine selection with our expertly prepared cuisine.
You may have wonderfully prepared fried lasagna, scotch eggs, and oysters here. At this bar, don't forget to savour delicious churros, bread pudding, and berry compote. Many guests order delectable wine, scotch, or craft beer. According to the evaluations, waiters provide excellent espresso or tea.
The Wilcox Gastropub is well located, making it accessible during peak hours. This business has a unique style reflected in the hip employees. Customers agree that the service is great here. At this place, reasonable prices should be expected. You will undoubtedly enjoy the great ambiance and cozy furnishings.
Address: 30 Eglinton Ave W, Mississauga ON L5R 3E7
Call: (905)5681122
9. Peter's on Eglinton Restaurant & Deli
Peter's on Eglinton is a cozy, informal deli and restaurant that offers a wide selection of reasonably priced meals. Long a fixture in the neighbourhood, this restaurant is beloved by patrons for its hearty meals and welcoming staff. At midday, the large interior is consistently crowded.
It is a family-owned restaurant in Mississauga. The dining area's retro vibe will relax anyone when combined with the hearty classic dishes. The large and spacious interior made this restaurant come on the list of best restaurants in Mississauga.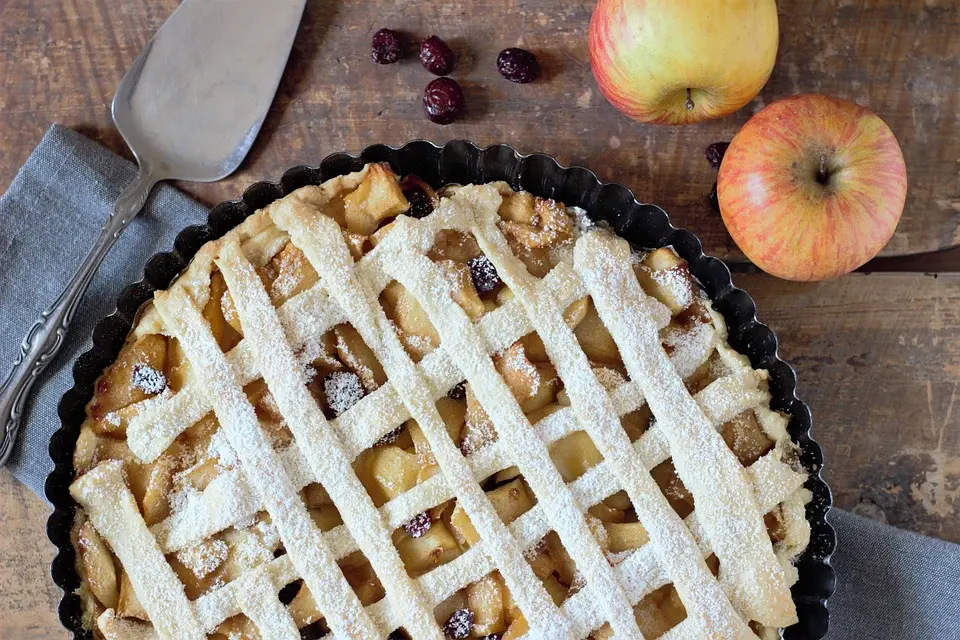 At this restaurant, flavorful meals from Canadian and Greek cuisines are served. Good Montreal smoked meat, smoked sandwiches, and smoked meat sandwiches will be provided. Try some delectable cheesecakes, pudding, and apple pie. When visiting Peter's on Eglinton for the first time, delicious beer is a wise decision. Start your lunch with a delicious cup of coffee or iced tea.
The staff at Peter's on Eglinton takes great pride in providing you with high-quality meals and warm service. They are a family-run company that strongly emphasizes offering its patrons a wide variety of cuisine in a welcoming setting. It serves just the right amount of food.
The best food item there is fish and chips. Sandwiches also have substance. The sandwich was fantastic, and the serving size was enormous. The sandwich's juicy and wonderful beef. The coleslaw was served to balance the richness, and the fries were delightfully crunchy. They don't provide beef or chicken souvlaki, but they should provide the demographics.
Table bread is supplied, and some meals include the day's soup. They offer delectable seafood. A fantastic team that has been there for years always serves both quick and delicious seafood cuisine. This restaurant is respected for its challenges with COVID to maintain inventory on its extensive menu while keeping everything fresh. Although the restaurant is pricey, the food they provide makes it worthwhile.
Customers feel at ease and enjoy themselves in this establishment because of the cozy ambiance. This restaurant's cool service and friendly employees are two of its many advantages. You will pay typical prices here. The interior design is excellent, as several reviewers have noted.
Address: 1035 Eglinton Ave E, Mississauga ON L4W 1K4
Call: (905)6241995
10. La Castile
So the last one on the list for best restaurants in Mississauga we suggest you La Castile.
La Castile offers a taste of luxury. You will be transported through time and space to the illustrious era and realm of the royals as soon as you enter the doors. The main dining space, spread across three floors, exudes grandeur thanks to its sweeping staircases, sparkling chandeliers, and high ceilings. With its elegant and opulent atmosphere, live entertainment, and fantastic bar selection, the piano lounge is a pleasure in and of itself.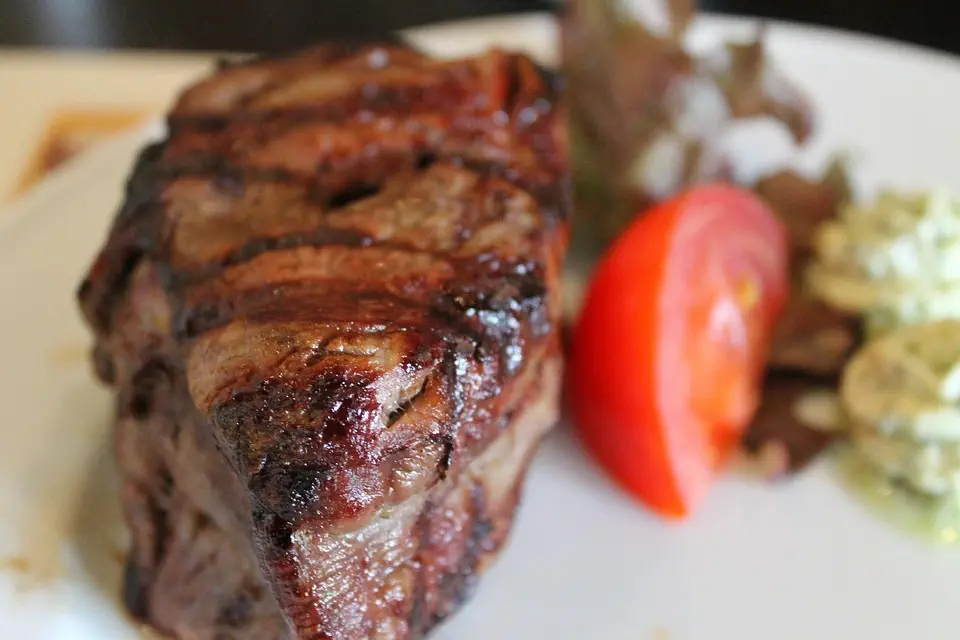 Enjoy the wonderfully prepared rib steaks, ribeye, and pork ribs that are offered at this steakhouse. Eat delicious coconut cream pie, coconut pie, and chocolate truffles before departing. Trying great wine, beer, or martinis is cool. One of La Castile's most popular beverages is great coffee or tea.
One of Mississauga's oldest steakhouses is located next to the Toyota dealership, close to Dundas and Highway 427. The steakhouse has a fairly traditional appearance, plenty of space for small or large parties to sit, and ample parking.
Eating pig ribs, rib steaks, or ribeye that are perfectly cooked is the best thing in the world. This steakhouse's excellent coconut pie, coconut cream pie, and chocolate truffles are the secret to its success. One will be presented with a mouthwatering wine, beer, or martini. Excellent coffee or tea can be found here. La Castile provides live music and a romantic setting.
Many comments on how kind the personnel is and how quickly the service is provided here. They have excellent service, atmosphere, and food. The restaurant's glass windows give you the sense that you are inside a church, while the interior is decorated like an old manor or palace. The experience is worthwhile, and the cost is quite fair for what you get.
Everyone on the staff is extremely wonderful and helpful. They replenished the wine and water while keeping the table free of used dishes. Due to COVID, they are currently scanning each individual for proof of immunization and completing a brief interview.
The chefs at this steakhouse do their utmost to serve customers delicious chocolate cakes, cheesecakes, and coconut pies.
Due to its excellent position, this place is simple to find. This restaurant's good service and its welcoming employees are major advantages. You will find fair prices here. This steakhouse has a pleasant atmosphere and contemporary furnishings.
Address: 2179 Dundas St E, Mississauga ON L4X 1M3
Call: 905.625.1137
If you liked this article about the best restaurants in Mississauga, here is something for you.
Also check out