All the Best restaurants in Mississauga are mentioned in this article.
Mississauga is a sizable Canadian city unto itself and a neighbor of Toronto. It provides visitors with a variety of sites to explore. There is also a huge list of other things to do in Mississauga.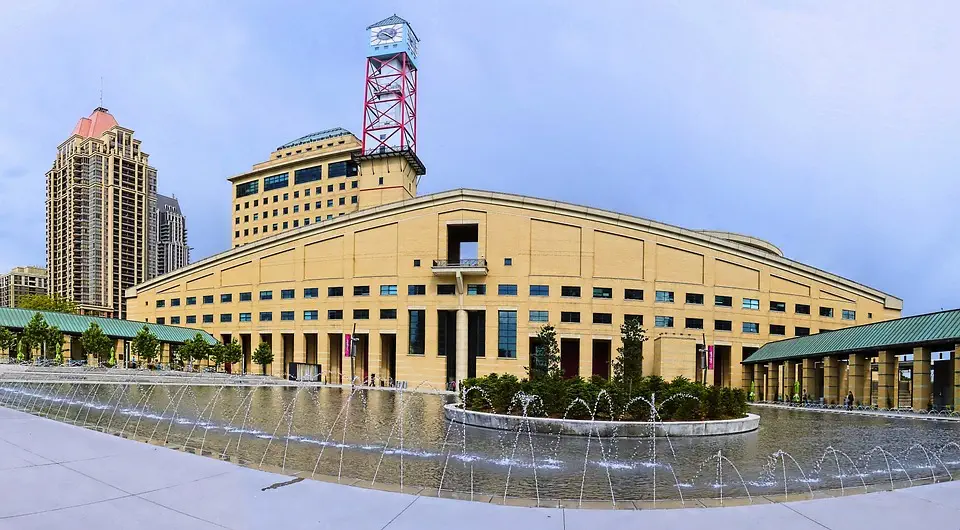 The largest and most renowned airport in Canada is located there. Additionally, it boasts a fantastic sustainability program and a robust public transportation infrastructure—both of which dramatically altered its city hall.
In the competition for restaurants and eateries, Mississauga, Ontario, is in the lead. Browse the list of some of the city's most well-known restaurants and eateries. So let us hop in and get to know some of the best restaurants in Mississauga.
Best restaurants in Mississauga
Holy Smokez BBQ
To start with the best restaurants in Mississauga, the first on the list is Holy Smokez BBQ.
Real hickory-smoked meats are the focus of this southern-style eatery. Welcome to the casual restaurant Holy Smokez BBQ's eating area. From Monday through Saturday, they are accessible by car and open late. The neighborhood's businesses are noteworthy.
The Canadian cuisine served during this barbecue is recommended. Visit Holy Smokez to sample delicious pork sandwiches, coleslaw, and barbecue. Many guests order delicious juice and have great food.
You can place a takeaway order at this restaurant. The kind personnel here can attest to how much they cherish their patrons. The friendly staff is important to these restaurant owners. You'll enjoy the affordable prices. Most of the time, this is where the amazing atmosphere can be found.
Address: 1133 Dundas St E, Mississauga ON L4Y 2C3
Union Social Eatery
The Union Social Eatery is a top-notch place for casual dining and mingling. It has a positive metropolitan vibe and a comfortable suburban approachability. It offers a cozy, laid-back atmosphere, freshly prepared meals every day, and a focus on treating every visitor like a neighborhood regular.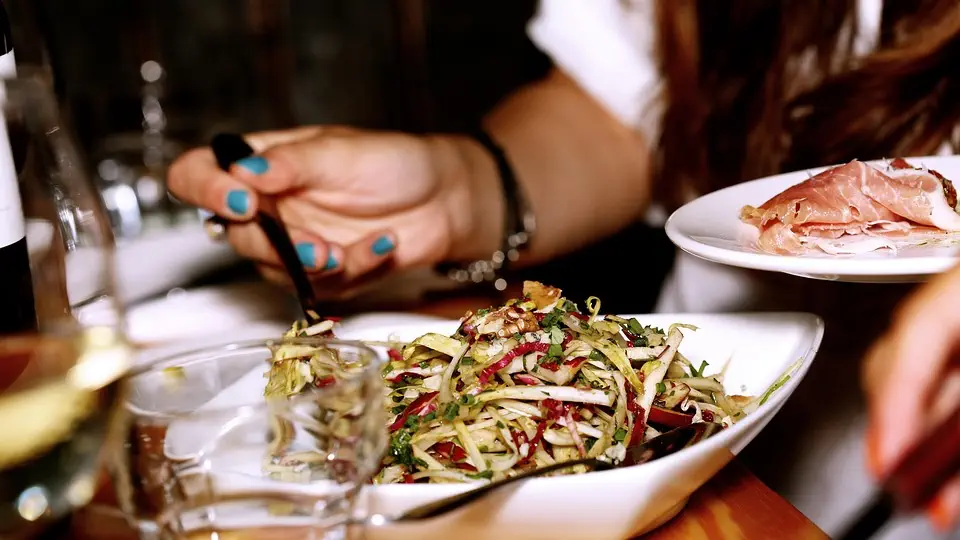 The menu's straightforward meals are prepared with a top-notch, great selection of fresh ingredients. The culinary mastermind behind the cuisine at Union Social is head chef Mike Rame, who chops his steaks and shellfish daily.
Try the pepper jack cheese, cream cheese, grilled Bermuda onions, cremini mushrooms, and sweet chili sauce-topped house-braised short rib firecrackers or fill up on the Cease & Desist Burger, which comes with the slogan "so excellent it's nearly criminal," and is topped with braised short prime rib, house-smoked cheddar, caramelized onions, and Union Social's unique sauce. There are three locations in this modest chain.
Mondello Ristorante
Up next in the line for best restaurants in Mississauga is Mondello.
After spending years dreaming of owning a prestigious restaurant in the city, owners Jessica and chef Nico opened Mondello in 2008. The two are dedicated to providing excellent service and delectable cuisine to guests.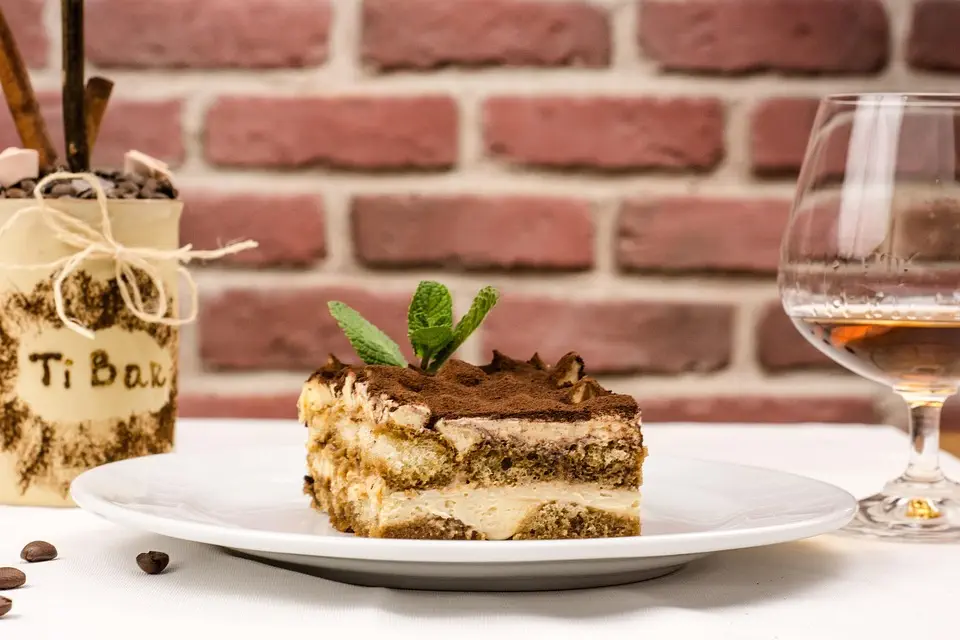 Come and try the high-quality Italian cuisine, reserve a seat, and order something from the menu at this restaurant. Come taste the perfectly prepared gnocchi, Atlantic seafood salmon, and mushroom risotto at this restaurant. Delicious chocolate custard, tiramisu, and gelato are made here by the chefs.
When visiting Mondello Ristorante, you must try the delectable house wine, white wine, or lager. Enjoy a delicious chocolate frappe, cappuccino, or espresso available here. You are welcome to host any type of event here, including birthday parties, weddings, and anniversaries.
The kind personnel at this establishment speaks highly of it. The promptness of the staff is mentioned by visitors. For dishes, you will pay reasonable pricing. Visitors can savor the exotic ambiance and wonderful pizza at this pizzeria.
Address: 127 Queen St S, Mississauga ON L5M 1K9
The cold Pressary
For organic cold-pressed juices and light vegan meals, go to The Cold Pressery. This business was started by owners Jenny Le and Sivonn Ra to give Mississauga a place that encourages healthy living in a welcoming setting. The restaurant has a casual, rustic atmosphere. Overall this is a great place.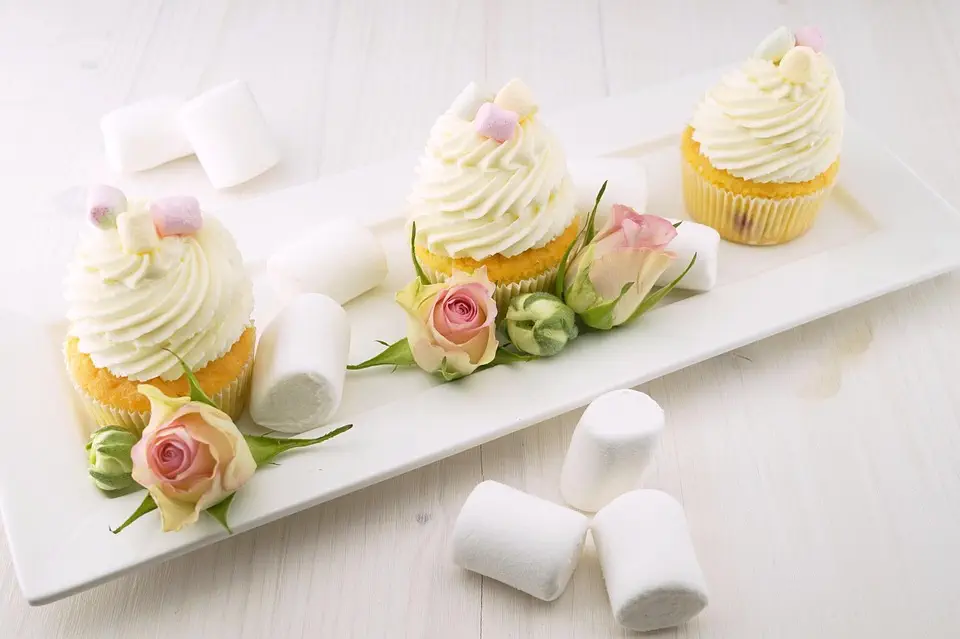 Every visitor to this bar adores the delicious vegetarian food. Tacos, avocado mash, and tomato basil soup are all delectable dishes that will impress you right away. Try delicious cupcakes, acai bowls, and doughnuts. The best drinks to order are delicious wine, cider, or bitter. Many customers request fantastic green smoothies, freshly squeezed juices, or matcha lattes.
Here, the personnel is reputed to be knowledgeable. This is one of the restaurants that serve vegan food. At Cold Pressery, they have great service. You'll pay enticing pricing for the meals. Visitors can unwind in this space due to the exquisite decor and cozy atmosphere.
Address: 4310 Sherwoodtowne Blvd. Suite #5, Mississauga ON L4Z 4C4
Raw Aura
Hope you like all the suggestions and feel that all the places are worth visiting, so next to the best restaurants in Mississauga, Raw Aura.
At Raw Aura, organic, gluten-free raw vegan cuisine is their area of expertise. All the food they serve is lovingly prepared on-site, utilizing only the best ingredients. Throughout the fall and winter, they provide warm weekly specials and are local and fair-trade whenever possible.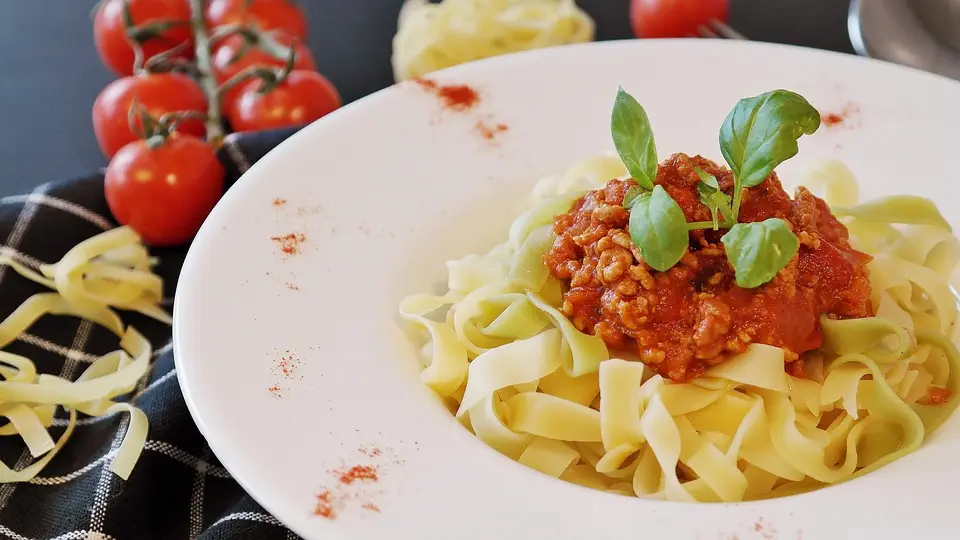 You can visit this eatery if you appear to be nearby Port Credit. At Raw Aura Organic Cuisine, vegetarian food is prepared to perfection. You can sample perfectly prepared beet salads, pasta bolognese, and falafel wraps at this restaurant: order delectable chocolate cakes, berry smoothies, and blueberry cheesecakes. You can order fine wine, beer, or cider here. Start your lunch off with some delectable freshly squeezed juice, a chocolate shake, or coffee.
You can tell the personnel at this establishment is skilled by reading the reviews left by customers. The professional service offered here is a consensus among the clients. This eatery claims to have typical prices. The serene ambiance and lovely decor are sure to win you over.
Address: 94 Lakeshore Rd E, Mississauga ON L5G 1E3
Piatto Bistro
Piatto Bistro, which bills itself as one of Mississauga's premier fine-dining establishments, has served the neighborhood for almost 25 years. The Italian restaurant has an upscale, welcoming atmosphere. The delectable food is prepared using premium ingredients and is suitable for any occasion. Abramo Tonelli, the executive chef at Piatto, was born in Argentina, but his parents were from Italy.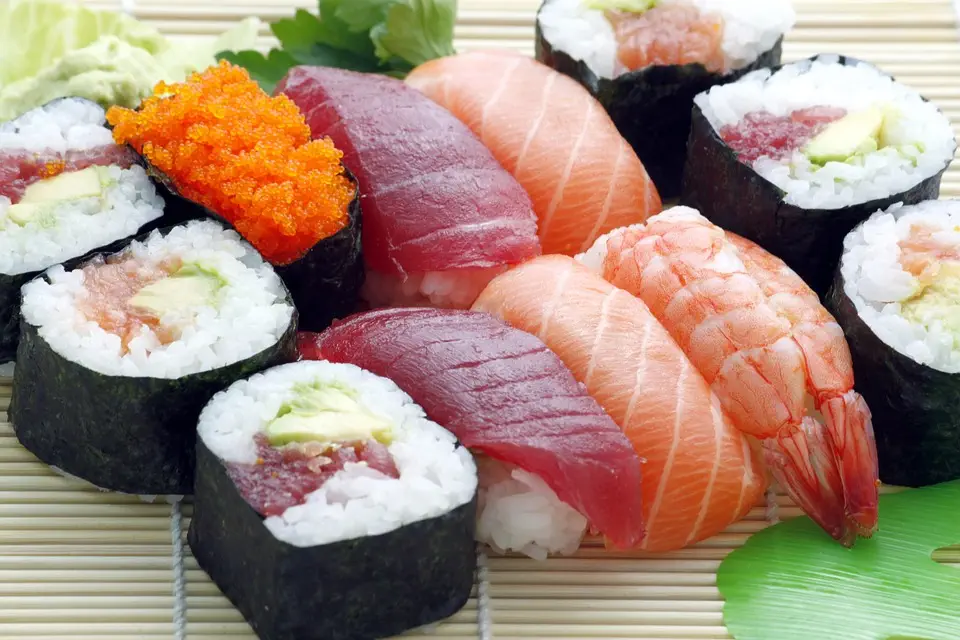 Customers can view the restaurant's vast wine selection, and the knowledgeable and welcoming staff can assist you in selecting the perfect wine to complement your meal. Because of the delicious food here, it is considered one of the best restaurants in Mississauga.
Italian cuisine is a favorite among visitors. After taking a piece of the perfectly prepared lobster pasta, tuna, and veal chops, you'll be impressed. Piatto is worth visiting if you want delicious bread pudding, cheesecakes, and tiramisu. Your supper will taste better thanks to some delectable dessert wine, brandy, or sambuca, and you'll return. Excellent cappuccinos and espresso are among the most popular drinks at this establishment.
Bring your pals to this location for a romantic ambiance. The majority of reviewers adore the employees. These restaurant owners value friendly service. At this bar, you can anticipate democratic prices. The fireplace is modern, as several guests confirm. Reservations are suggested to be made.
Address: 1646 Dundas St W, Mississauga ON L5C 1E6
Door 55
Up next on the list of the best restaurants in Mississauga, we have Door 55, which is a great place to hang out with friends or family and serves mind-blowing dishes.
At Door FiftyFive, a neighborhood pub with a strict focus on "elevating cocktails and beer," you may indulge in whiskey, beer, bourbon, and delicious food. Thanks to the abundance of 100-year-old parts bins and recycled, ancient whiskey barrels, the restaurant has a vintage, rustic ambiance. Comfort food with a Southern flair is served in the kitchen with dark alcoholic beverages and craft beer.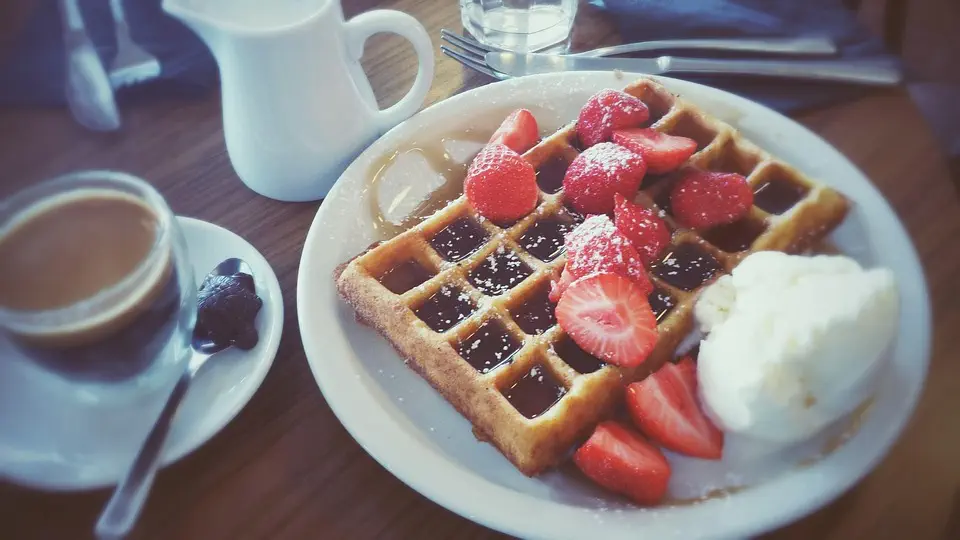 The ideal location close to Port Credit is here. This tavern can get tasty fried chicken, slaw, and smoked ribs. The majority of visitors advise sampling delectable waffles, watermelon salads, and cupcakes. You won't soon forget the exquisite wine, draught beer, or bourbon you can sip.
In the evening, artists play live music. The competent crew accurately captures Door FiftyFive's aesthetic and personality. In their comments, tourists frequently praise quick service. Prices are medium, according to the opinions of the visitors. You'll enjoy this place's sleek furnishings and serene atmosphere. Do visit this place and trust me, you will not regret it.
Address: 55 Lakeshore Rd E, Mississauga ON L5G 1C9
The Wilcox Gastropub
So the next one on the list of best restaurants in Mississauga is Wilcox gastropub.
This upscale but welcoming gastropub in the heart of Mississauga aims to foster community via delectable, well-prepared food and drinks. The idea is straightforward: traditional meals are prepared to suit modern preferences.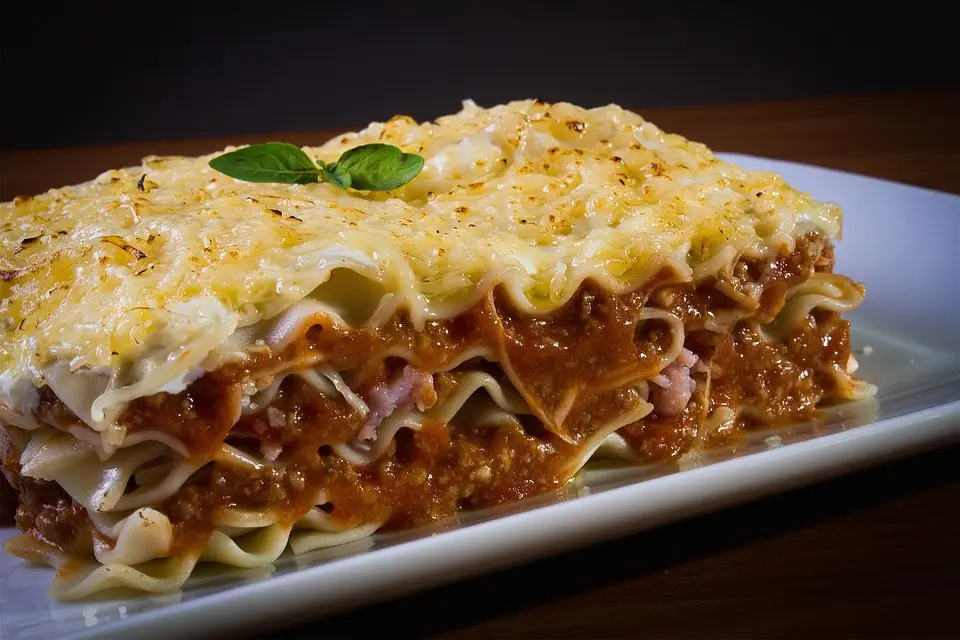 You may have wonderfully prepared fried lasagna, scotch eggs, and oysters here. At this bar, don't forget to savor delicious churros, bread pudding, and berry compote. Many guests order delectable wine, scotch, or craft beer. According to the evaluations, waiters provide excellent espresso or tea.
The Wilcox Gastropub is well located, making it accessible during peak hours. This business has a unique style reflected in the hip employees. Customers agree that the service is great here. At this place, reasonable prices should be expected. You will undoubtedly enjoy the great ambiance and cozy furnishings.
Address: 30 Eglinton Ave W, Mississauga ON L5R 3E7
Peter's on Eglinton Restaurant & Deli
Peter's on Eglinton is a cozy, informal deli and restaurant that offers a wide selection of reasonably priced meals. Long a fixture in the neighborhood, this restaurant is beloved by patrons for its hearty meals and welcoming staff. At midday, the large interior is consistently crowded.
The dining area's retro vibe will relax anyone when combined with the hearty classic dishes. The large and spacious interior made this restaurant come on the list of best restaurants in Mississauga.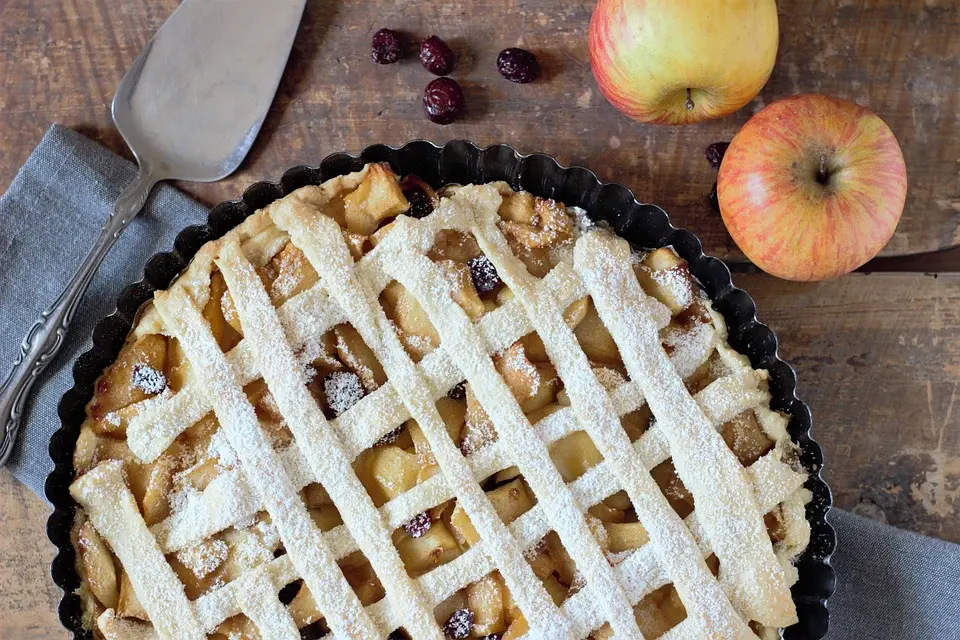 At this restaurant, flavorful meals from the Canadian and Greek cuisines are served. Good Montreal smoked meat, smoked sandwiches, and smoked meat sandwiches will be provided. Try some delectable cheesecakes, pudding, and apple pie. When visiting Peter's on Eglinton for the first time, delicious beer is a wise decision. Start your lunch with a delicious cup of coffee or ice tea.
Customers feel at ease and enjoy themselves in this establishment because of the cozy atmosphere. This restaurant's cool service and friendly employees are two of its many advantages. You will pay typical prices here. The interior design is excellent, as several reviewers have noted.
Address: 1035 Eglinton Ave E, Mississauga ON L4W 1K4
La Castile
So the last one on the list for best restaurants in Mississauga we suggest you, La Castile.
La Castile offers a taste of luxury. You will be transported through time and space to the illustrious era and realm of the royals as soon as you enter the doors. The main dining space, spread across three floors, exudes grandeur thanks to its sweeping staircases, sparkling chandeliers, and high ceilings. With its elegant and opulent atmosphere, live entertainment, and fantastic bar selection, the piano lounge is a pleasure in and of itself.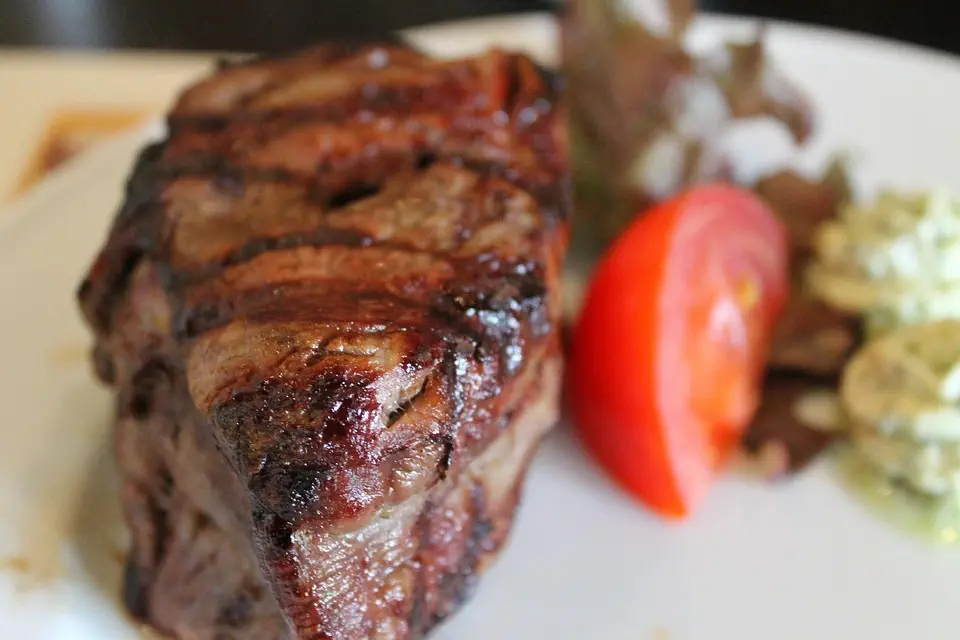 Enjoy the wonderfully prepared rib steaks, ribeye, and pork ribs that are offered at this steakhouse. Eat some delicious coconut cream pie, coconut pie, and chocolate truffles before you depart. Trying great wine, beer, or martinis is cool. One of La Castile's most popular beverages is great coffee or tea.
The chefs at this steakhouse do their utmost to serve customers delicious chocolate cakes, cheesecakes, and coconut pies.
Due to its excellent position, this place is simple to find. This restaurant's good service and its welcoming employees are major advantages. You will find fair prices here. This steakhouse has a pleasant atmosphere and contemporary furnishings.
Address: 2179 Dundas St E, Mississauga ON L4X 1M3
If you liked this article about the best restaurants in Mississauga, here is something for you.
Why Try Out Rocket.net - IcyCanada's recommended hosting provider
The Icy Canada team strives to create content that matters. It's why our content is written by travel writers, authority experts, well-known authors, and niche experts. Our content is also periodically reviewed by expert authors for accuracy and trustworthiness.
Why Try Out Rocket.net - IcyCanada's recommended hosting provider