Ottawa, Canada's capital, is a terrific destination with an extensive range of sights and activities. Even better, you don't have to break the bank to enjoy an excellent experience because there are so many fantastic free things to do in Ottawa. If you've always wanted to visit the nation's capital but lack the budget, plan a trip and check out these free attractions while you're there.
Plenty keeps you occupied and keeps you from spending a single dime from your pocket. From tours of informative government buildings to picturesque canals, parks, and world-class museums such as the Aviation and Space Museum. Ottawa is home to numerous cultural institutions, such as the National Gallery and the National Arts Centre.
1. Visit a Canadian Museum
There are numerous wonderful museums in Ottawa. It might soon become an expensive endeavour if you try to visit all of them. The idea is to go on days or hours when entry is free to the general public. After all, we're all about guiding you to seek free things to do in Ottawa.
The National Gallery of Canada, built by Moshe Safdie, is an architectural wonder with prism-like glass towers that reflect the forms of the surrounding Parliament Buildings. The glass contrasts with the imitation mediaeval Château Laurier, yet the attraction blends in nicely with Ottawa's urban landscape, a conspicuous structure housing an extensive collection of Indigenous and Canadian Art.
Inside one of North America's greatest art museums, galleries present works from antiquity to the present day. The gallery is home to 75,000 works of art and an extensive library and archival holdings. The gallery offers free admission during certain times and days of the week.
Some museums in Ottawa offer free admissions, such as the Canadian War Museum, the Canadian Museum of History, the National Gallery of Canada and the Canadian Museum of Nature. You may also visit the Aviation and Space Museum anytime between 4 and 5 p.m. If you're a historian or love military history, I'd recommend you don't miss the National War Memorial.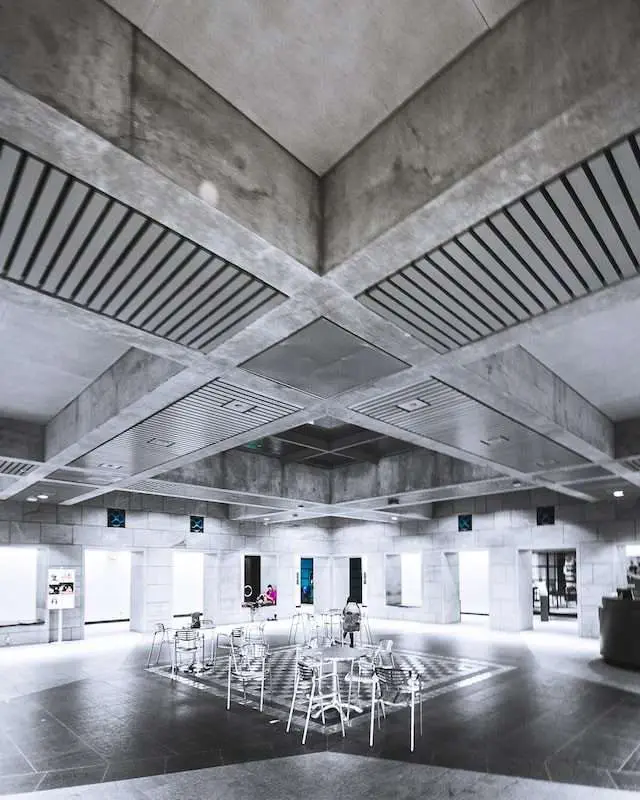 2. An Outing at Parliament Hill
The seat of the Canadian government, Parliament Hill, is a sight to behold and offers visitors free tours. The offices of the members of Parliament, the House of Commons, and the Senate are housed in three Gothic Revival-style buildings on a 170-foot cliff overlooking the Ottawa River.
If you're visiting Ottawa between July and September, don't forget to look at the sound and light show at the Parliament Buildings and watch the 150 years of Canada's History utilizing the parliament buildings as the movie screen.
In summer, you can visit the East Block to see historical spaces that have been restored to resemble the way they looked in the late 1800s. Do drop by if you are in Ottawa and wanna try one of these free things to do in Ottawa.
Additionally, the Peace Tower is the dominant feature on Parliament Hill and probably the most widely recognized symbol of Canada after the flag. The peace tower stands tall at about 98 metres, where the flags are changed each day from Monday to Friday and on days when it is flown at half-mast.
For additional history and arts, visit Ottawa's museums on specific days and hours for free admission.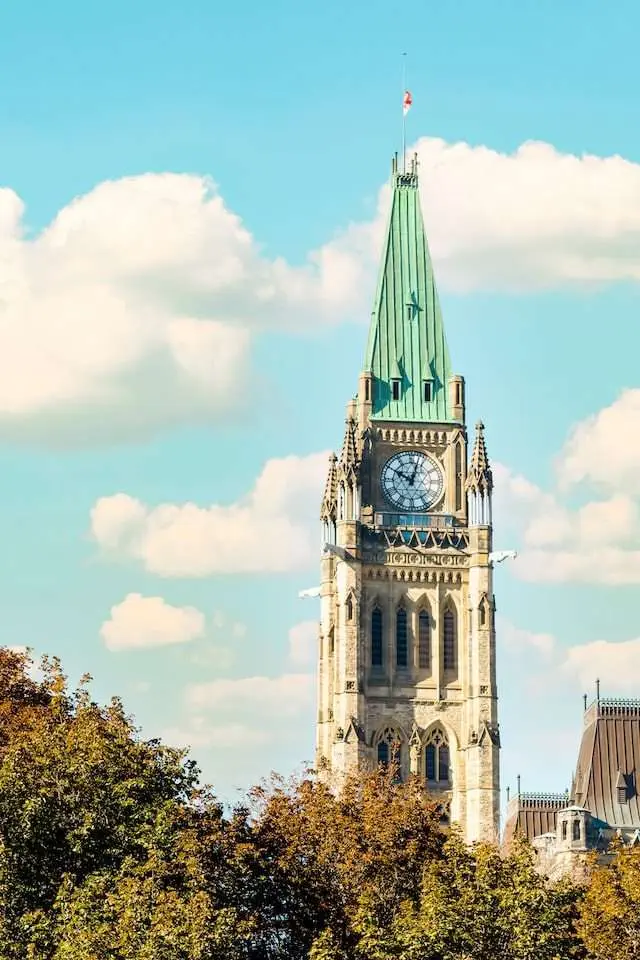 3. Stop by the Governor's Office
Rideau Hall is a national historic property that houses the Governor General of Canada, who uses it for state affairs, with a small portion dedicated to a private residence. Daily group and individual excursions are available to see Governor-quarters.
Visitors can explore a part of the mansion and the official buildings used for ceremonies and gatherings. This is, without a doubt, one of the most intriguing and free things to do in Ottawa.
Have a look at the historical gardens on your way out. There are many botanical beauties and other artefacts that can't be seen anywhere else. Visit the Rideau Hall website to learn how to arrange a tour.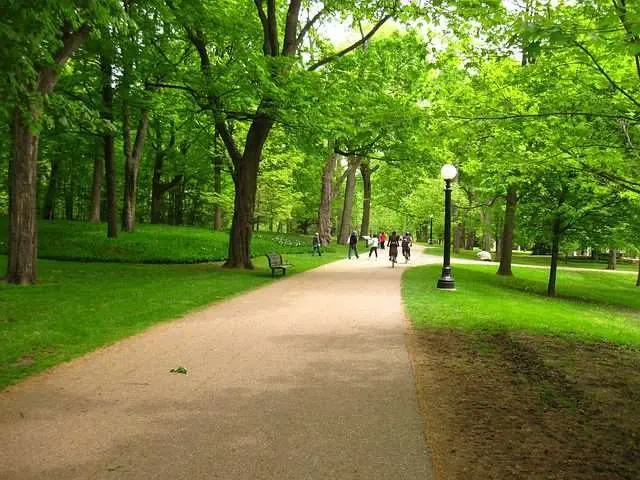 4. Canadian War Museum
The Canadian War Museum, located roughly a 5-minute walk from downtown Ottawa, is yet another popular attraction in the city.
This historic museum includes relics and leftovers from Canada's several historic military ventures and enormous collections of weaponry and vehicles from World Wars I and II. Aside from its 3 million items, the museum attracts visitors with instructive exhibits and interactive presentations.
The museum is known for its symbolic architecture, personal tales, artwork, pictures, and interactive presentations highlighting Canada's rich military heritage. Explore the vast permanent displays to learn more about the battles that impacted Canada, Canadians, and the globe, as well as the roles that Canadians played in them.
5. Royal Canadian Mint
The Royal Canadian Mint's headquarters are housed in a majestic historic edifice in the heart of downtown Ottawa. The Mint was established in 1908 and continues to create collector and commemorative items such as handcrafted speciality coins, medals, medallions, and gold bullion coins. The public may take a guided tour of the headquarters and shop at the boutique gift store.
The guides will take you on a very educational and interesting tour of the facilities sharing many interesting facts and stories and to the underground corridors overlooking the laboratories where silver and gold coins are made. Millions of dollars worth of metal right under your feet!
6. Rideau Canal
Rideau Canal, known as the Rideau Waterway, is a charismatic ancient "canal. The canal is a haven for walkers, runners, in-line skaters, and cyclists who stroll alongside the beautiful green banks in warmer months.
Numerous of things one of the free things to do in Ottawa is to go to Rideau Canal Skateway, the world's largest skating rink, according to the Guinness Book of World Records. When the canal surface is adequately frozen, probably from January to early March, you can skate on the ice for about 7.8 kilometres, about 4.8 miles from downtown Ottawa to Carleton University via Dows Lake. You can skate for free, 24 hours a day!
You'll see distance markers, heated huts, washrooms and food kiosks on your way. There's nothing like drifting along the frozen canal, sipping a hot chocolate and eating a delicious, doughy, BeaverTail pastry – the sweet treat was born in Ottawa in 1978.
The Rideau Canal has been designated both a National Historic Site of Canada and a UNESCO World Heritage site and is a must-see free destination for visitors to Ottawa.
You'll be surprised to know even President Obama tried one when he visited Ottawa in 2009.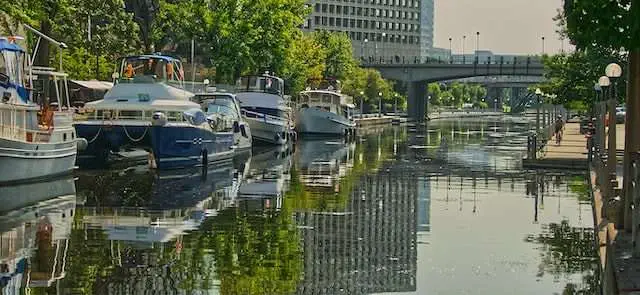 7. Major's Hill Park
Major's Hill Park, a lovely public place in the city centre, has stunning views of the Parliament buildings and the Ottawa Locks. Its quiet roads and beautiful trees make it great for people-watching and long walks, and it often hosts huge events, so there's always something intriguing going on, of course; who wouldn't wanna add this place to their free things to do in Ottawa list?
Additionally, a wonderful spot for a picnic and is very close to downtown and Ottawa's Byward Market. If you're passing through in the spring, stop by to see the Canadian Tulip Festival!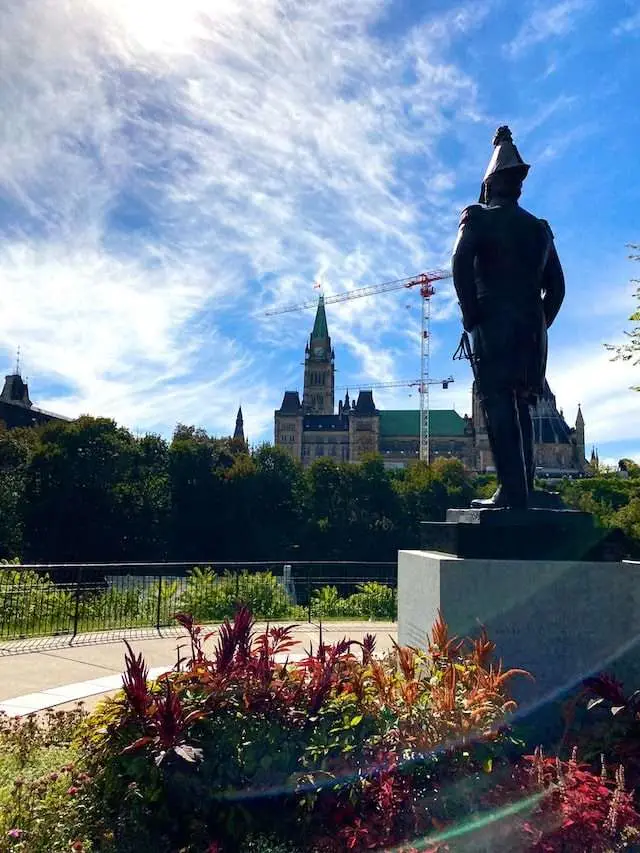 8. Stroll around ByWard Market
Within an area roughly four blocks square, you'll find museums, cafes, speciality food shops, boutiques, galleries, restaurants, pubs, hair & aesthetics salons and more! Established by Lt-Col. John By in 1826, the market was easily accessible on foot, by transit or by car.
The ByWard Market is one of Canada's ancient and largest public markets and yet another one of the free things to do in Ottawa!
Get fresh fruits and vegetables straight from farmers and delicious baked goods from many bakeries! Take in the street entertainers and enjoy a Beaver Tail. Take a seat in one of the Adirondack chairs and let the kids play in the street as you take in the sights and sounds of the city at its best!
9. Bytown Museum
The ByTown Museum is the place to go if you're seeking Ottawa museums that focus on the city's history. This museum, located on the lower locks of the Rideau Canal, between the Chateau Laurier and the Canadian Parliament buildings, is an excellent spot to learn about the city. The museum, Ottawa's oldest existing stone structure, presents a detailed account of Bytown's beginnings, development, and expansion into the current city of Ottawa.
From Bytown's earliest days to the present day of Ottawa, the Bytown Museum explores the tales of a changing city and its inhabitants. The museum is very interesting and tells the story of the building of the canal, and the area adds to our list of free things to do in Ottawa!
10. The National War Memorial
The National War Memorial is hard to miss on Wellington Street. It is a towering granite cenotaph with bronze statues that serves as Canada's government war monument, making it an additional one of the free things to do in Ottawa.
The National War Memorial and Tomb of the Unknown Soldier are located at the base of a magnificent bronze sculpture representing World War I troops emerging from a granite arch. The years of battles in which the Canadian military fought are commemorated around the base of the statue, also known as "The Response."
A solitary bagpiper leads a brief but solemn Changing of the Guard ceremony every hour here. The monument is the focal point of events on Remembrance Day when visitors traditionally place poppies on the tomb. A beautiful sculpture and all-embracing who served, men and women. I recommend you take a few moments to see this monument and reflect upon those who sacrificed so much for the freedoms we enjoy today.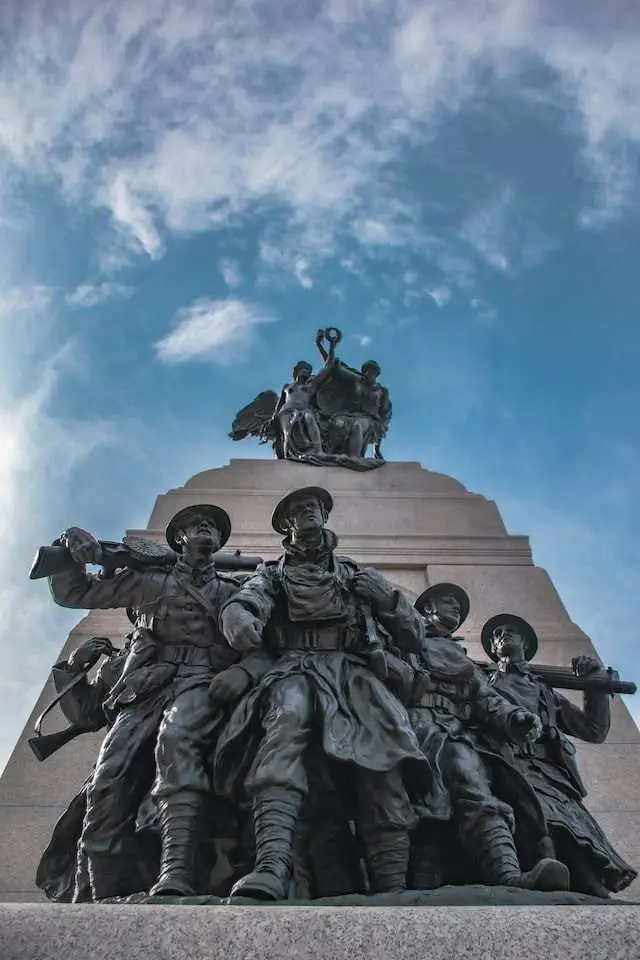 11. Fool Around at the Canadian Tulip Festival
The Canadian Tulip Festival celebrates the seasonal flower's beauty and its historical ties to Canada's capital over 11 days each May. The outdoor event occurs at Commissioners Park, where over 300,000 tulips bloom alongside the Rideau Canal's picturesque Dows Lake. Access to the site and select programming is free hence one of the free things to do in Ottawa!
Take mugshots, and capture photos among the dozens of multicoloured garden beds; visit the heritage display to learn about the historic gift of tulips that inspired the festival's creation; shop for fresh cut flowers, crafts, art, and more at the tulip boutique; bring the kids to the Tulip Town activity area, and relish lit garden beds and a blacklight boardwalk experience after dark.
12. Hike Through Gatineau Park
This vast and scenic Ottawa park features a series of moderate forest hiking trails and mountain biking routes that surround you with magnificent scenery. Gatineau Park is the perfect place to hit the hiking trails to check out abandoned sites, such as the Carbide Wilson Ruins.
The Park, the region's largest green space, covers an area of more than 361 square kilometres and is home to a diverse and distinct species. It is Canada's second most visited park and a popular location for outdoor lovers seeking environmentally friendly activity.
Ideally, an easy-to-follow sightseeing route that takes you to many of Ottawa's main attractions by bicycle, including the Rideau Canal, Parliament Hill, Fairmont Château Laurier, National Gallery of Canada and over to the museums in Gatineau. I'd recommend Pink Lake Trail for beginners since they're extraordinary and educational.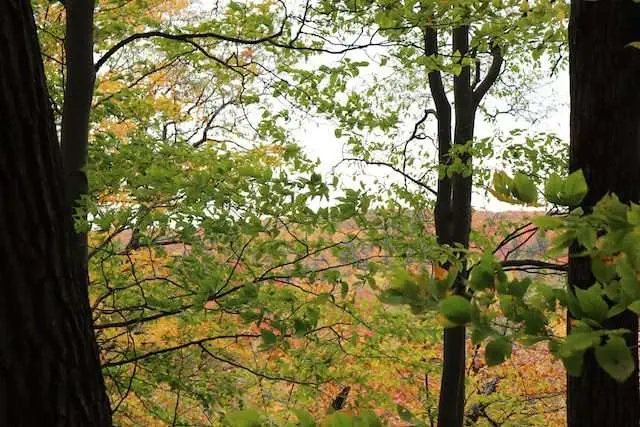 7 Additional Places for you to Check Out!
There are boundless free things to do in Ottawa. Apart from the 12 free things to do in Ottawa, down below are 7 other places you wouldn't resist visiting while you're in Ottawa.
1. Ottawa River
The Ottawa River is Canada's eighth largest river and the chief tributary of St. Lawrence. The Ottawa River runs west from the Laurentian Mountains before turning southeast to form a piece of the boundary between Ontario and Quebec.
Since the 19th century, the Ottawa River has been a popular tourist attraction. Sailboats, motorboats, canoes, and kayaks have mostly supplanted steamboats from that era.
The rapids in the Rocher Fendu stretch of the river near Pembroke are a popular white-water rafting destination. Beaches, paths (for strolling, hiking, and cycling), ice fishing, snowmobiling, skating, and cross-country skiing are all popular along the river.
2. Downtown Ottawa
Another one of the free things to do in Ottawa is to delve into history, fall in love with the art and cherish natural beauty in the heart of Canada's national city, a fascinating mix of old and new.
The scenic core of Downtown Ottawa is located where Québec joins Ontario, and the Rideau Canal meets the Ottawa River. Explore the city's ceremonial places and memorials, participate in art and history, or simply rest by the river.
3. Chill out at Mooney's Bay Park
Mooney's Bay Beach is one of four supervised beaches in Ottawa during the summer and another one of the free things to do in Ottawa without spending a dime!
Mooney's Bay is a man-made bay on the Rideau River. The Bay was formed during the Rideau Canal's construction when a dam was erected, resulting in Hog's Back Falls and canal locks to allow vessels to skirt the falls. This expanded the river and made it suitable for boating.
Mooney's Bay Park was named after three generations of Mooney's who held the position of Lockmaster at Narrows Lock, covering 87 of the first 112 years of the lock's history.
4. Stare at the Stars at The Science and Technology Museum
The Canada Science and Technology Museum provides a highly digital experience for curious visitors with a passion for science.
Dive into the world of science featuring eleven new exhibitions – including the ZOOM Children's Innovation Zone, Artifact Alley and the Exploratek maker studio – as well as long-time visitor favourites, like locomotives and the Crazy Kitchen, which delight visitors young and old. The museum offers free admission every day between 4 pm and 5 pm with a ticket reserved online in advance; thus; it ends up on our free things to do in Ottawa itinerary.
The museum is geared for every person, no matter their age, and highlights different demonstrations they regularly have in English and French. There is also a special exploration part where kids may play games and engage in other enjoyable activities to test out scientific ideas for themselves (PBL).
5. Saunders Farm and Saunders Cider
Saunders Farm is Canada's most amazing agritourism location. They host weddings, birthday parties, company picnics, and retreats and are open all summer as a family attraction with over 30 attractions such as two jumping pillows, ten mazes, a splash pad, a pedal cart track, puppet shows, amazing play structures, waggon rides, an adventure passport, a gem mine, and delicious farm fresh foods.
In the fall, the major event in eastern Ontario is Haunting Season. During the harvest months of September and October, Saunders Farm transforms into Canada's most frightening, irresistible, and amazing farm attraction.
Over 35 attractions combine to provide spectacular thrills for all ages, including spectacular haunted hayrides, parades, puppets, live performances, 10 hedge mazes, unique play structures, and strolling characters.
6. Canadian History Hall
The exhibit begins with an Anishinabe creation narrative and archaeological artefacts dating before the advent of the first Europeans.
The new exhibit's most notable feature is that it invites viewers to actively participate in Canadian history rather than passively absorb a prepared narrative. Visitors are welcome to explore the new Resource Centre on the ground level to learn more about Canada's history. How effectively tourists accept the opportunity to build their perspectives on Canadian history needs to be seen.
7. Dow's Lake
Dow Lake, located in downtown Ottawa, has a tranquil ambience and is ideal for weekend activities like fishing, canoeing, boating, bicycling, skating, and so on. Visitors may dine, relax, and taste local or world-class cuisines at the adjacent eateries.
Rent a Canoe or Kayak at Dow's Lake and go canoeing along this beautiful lake.
If you want to visit Ottawa on your trip to Canada, keep reading to learn about a few free things to look forward to.
Suggested reads: