Calgary, located outside the magnificent Banff National Park, is a thriving center of trendy pubs, a wide variety of restaurants, chic shops, and green- lawned parks, with plenty to keep guests of all ages happy. There are many places to go in Calgary.
Calgary, which hosted the 1988 Winter Olympics, has a strong history in sports and makes a fantastic starting point for exploring Alberta's natural beauty. On a guided Segway tour, you can easily navigate the city's streets and walkways while taking in popular attractions including the Bow River, Fort Calgary, Inglewood, St. Patrick's Island, and the Trans Canada Trail.
With an artisanal food and craft beer walking tour, you may learn about the flavors that Canadians adore (bison, honey, Saskatoon berries), and you could even run across some of Alberta's passionate brewpub owners.
While you're in Calgary, go on a guided day trip to learn about the First Nations peoples and discover the culture of Canada's northern prairies.
Those who are eager to visit the Rockies can either take a coach tour to see the enormous Columbia Icefield, which frequently stretches from Banff National Park to the southern end of Jasper National Park, or they can take a helicopter sightseeing tour for panoramic views of the towering peaks and deep valleys.
The distance to Lake Louise's waters, one of Alberta's top natural attractions and a part of the UNESCO World Heritage List, is only a short distance from there.
Calgary has never shed its "Cowtown" moniker, despite being the largest city in Alberta, the country's oil industry's hub and among the most significant economic and financial hubs in North America.
This name, which alludes to the area's lengthy history as the hub of a huge cattle-rearing region, has in reality been extremely valuable to tourist marketers since it evokes romantic notions of cowboys, cattle drives, and an untamed Wild West.
This is why there are lots of related things to do when you visit this vibrant city, from attending the famous Calgary Stampede each July to visiting the city's pioneer-era Heritage Park (especially fun for families). For those who appreciate gorgeous vistas as well, it is an especially attractive location.
On the western horizon, the Rocky Mountains rise from the plain like an impassable barrier. For traveling there are a lot of places to go in Calgary.
Due to the proximity of these mountains and its well-known national parks, Calgary is a fantastic destination for trips that involve skiing, hiking, or sightseeing and beautiful places to go in Calgary and travel. And there are also several tourist attractions for those looking for entertainment directly in the city.
Walking through the famous Peace Bridge and across the city's enormous Prince's Island Park at night, either before before or following the dining at a fantastic dining establishment in the city area, is quite enjoyable.
Check out our comprehensive guide to Calgary's best attractions and things to do to help you pack as much as possible into your itinerary. I'm Listing top 15 places to go in Calgary and enjoy your trip there.
Places To Go In Calgary:
1. Visit Calgary Stampede Events And Heritage Park Historical Village
1.1. Visit Calgary Stampede Events
Calgary's 10-day Stampede , which has roots dating back to the 1880s and is the summertime high point of Calgary, Alberta, solidifies this city's status as Canada's "Stampede City." This well-known rodeo, dubbed "The Greatest Outdoor Show on Earth," takes place in July and features a variety of cowboy- and rodeo-themed performances and displays.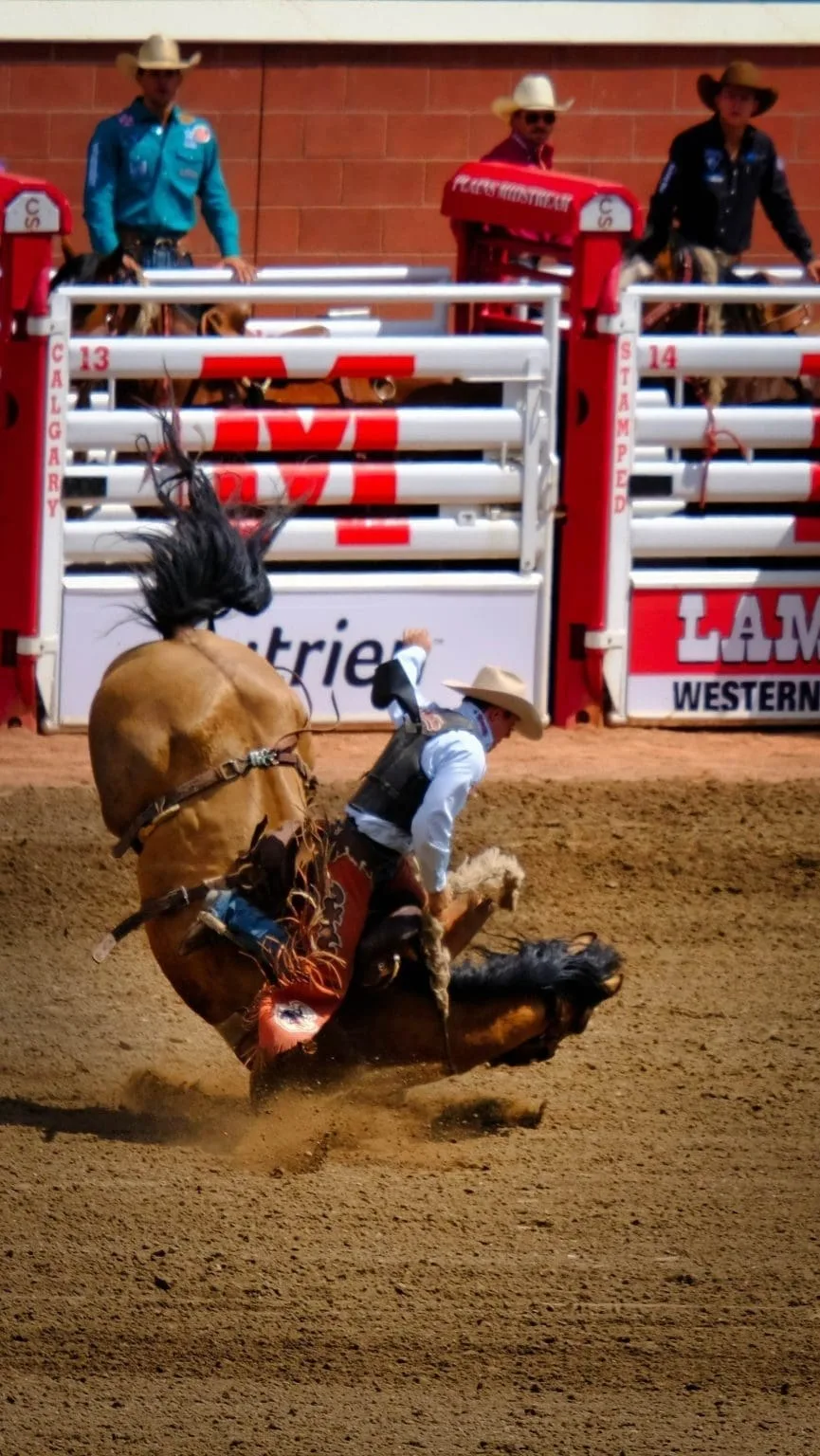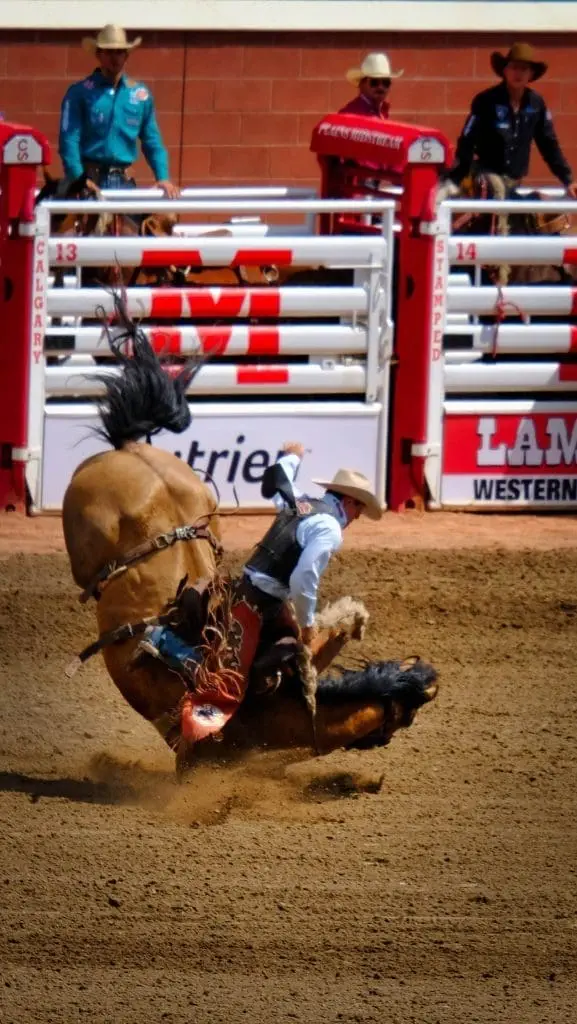 Accordingly, the locals as well as a million tourists alike dress, together with blue jeans vibrantly and the trend for colourful Stetsons is uniform of the day. A large parade, rodeo contests, exciting chuckwagon races, a real First Nations village, concerts, stage acts, a funfair rides, and pancake brunches, and agricultural displays are among the events.
The festival's permanent location, Stampede Park, is easily accessible by public transportation or by driving, and there is enough parking. One of the best things to do in Calgary is still to visit and take a tour of the city, or perhaps attend a concert there, even if you are there during the off-season.
1.2. Heritage Park Historical Village
A historical park called Heritage Park Historical Village is located in Calgary, Alberta, Canada, on 127 acres of parkland by the Glenmore Reservoir on the southwest corner of the city. It is one of the most popular tourist destinations in the city and is the second-largest living history museum in Canada.
The 1860s to 1950s western Canadian history is covered by the exhibits. Many of the structures are old and were brought to the park to be displayed. Others are exact replicas of existing structures. Genuine antiquities are used to furnish and decorate the majority of the buildings. The facility is serviced by vintage cars and horse-drawn carriages, and the staff wears period attire.
2. Visit the Calgary Zoo with The Kids and Canada Olympic Park
2.1. The Calgary Zoo
The Calgary Zoo, one of the most well-liked family destinations in the city and the largest and busiest zoological park in Canada, has roots dating back to 1917. It is located on a 120-acre location on St. George's Island in the Bow River.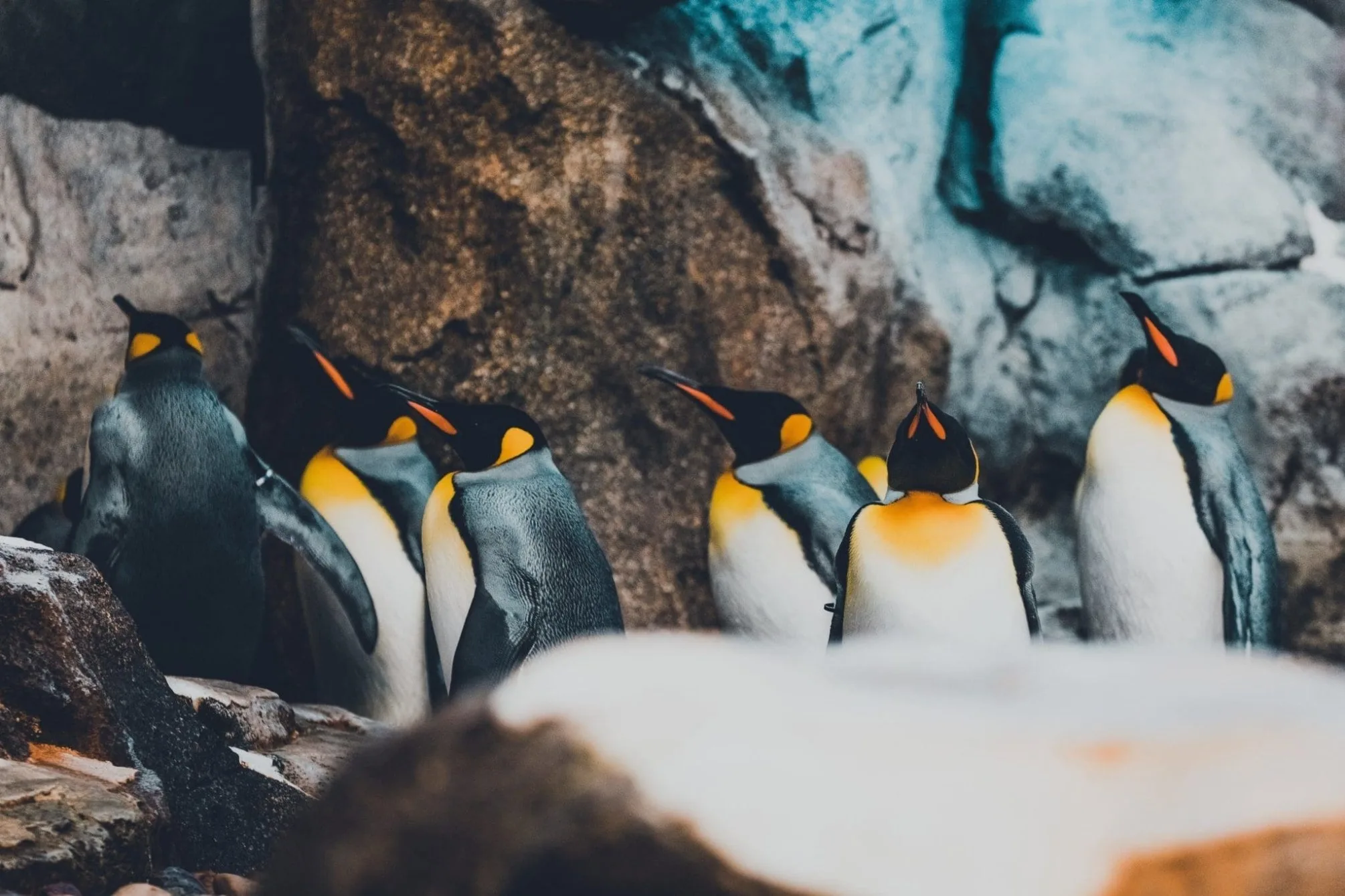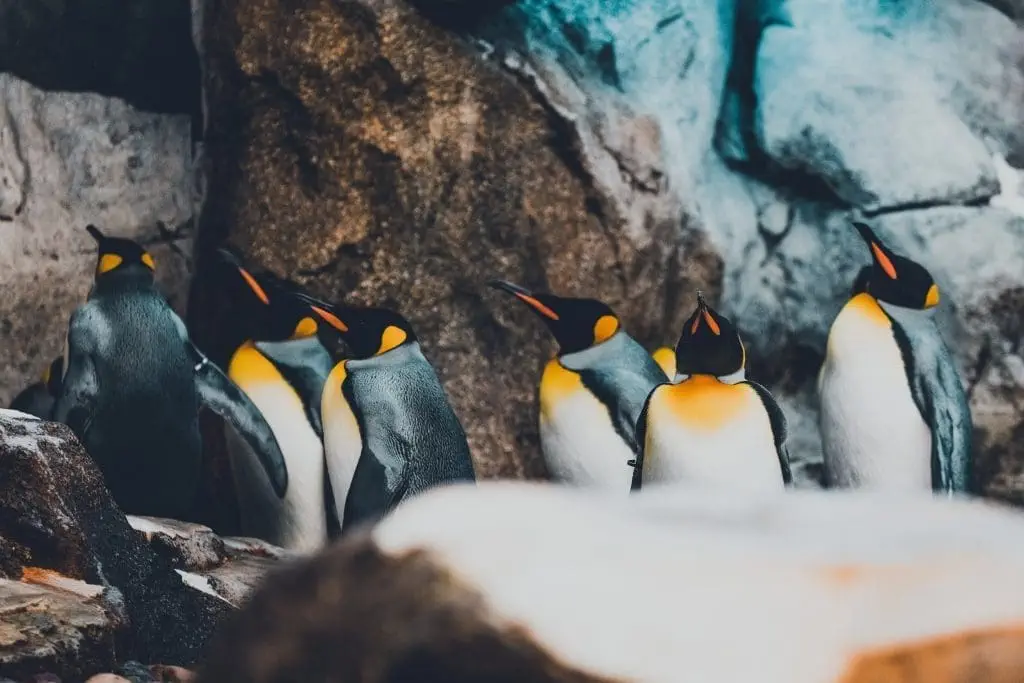 In addition to having botanical gardens, over a thousand animals live in the zoo. from over 272 species, many of which are rare or endangered. Due to the advent of baby animals, spring is usually a pleasant time to come (for news and information, visit the zoo's website).
The Land of Lemurs, Destination Africa, and the Canadian Wilds are three popular must-see areas. The latter is where you can get close-up shots of exotic animals like grizzly bears and the most recent additions, a couple of pandas.
Explore the six-acre property for a while which is dinosaur attraction's full-size model dinosaurs is another enjoyable activity. Visit the annual Zoolights Christmas festival here at night if you're traveling in the winter.
2.2. Canada Olympic Park
The odd-looking WinSport buildings, Calgary Olympic Park's home, rise in the foothills of the mountains to the west of the city. This served as the main venue for the XV Olympic Winter Games in 1988. The hill is still accessible for skiing and snowboarding today, and visitors may also bobsled, zipline, toboggan, ride a snow tube, and mountain bike down the hills and slopes.
There are additional opportunities for indoor ice skating, including organized contests, open sessions, and entertainment for visitors and locals. The Calgary skyline may be seen in its entirety from the top of the ski-jump slope on a guided ski-jump tower tour. The park also houses Canada's Sports Hall of Fame.
3. Check out the Calgary Tower Views and Visit Spruce Meadows
3.1. The Calgary Tower Views
A glass-floored platform for viewing with a rotating restaurant is located at the top of the Calgary Tower, where visitors may experience the exhilarating feeling the city from a height of 191 metres in one of its iconic structures.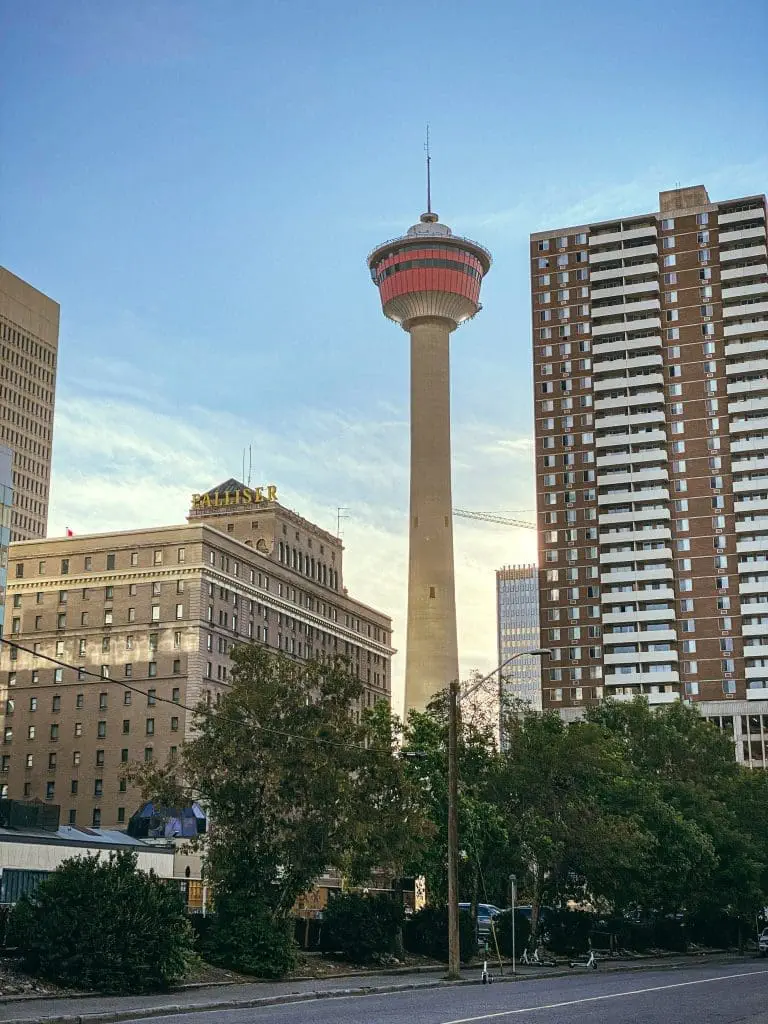 The tower, which was first built in 1968 and stood as the city's highest building until 1984, continues to provide spectacular views of both the city and the mountains beyond. It is especially lovely at night when the tower itself is stunningly illuminated.
The tower's enormous torch, which still burns on exceptional occasions, witnessed the Olympic spirit in 1988. A humorous film that is frequently screened in the structure emphasizes the tower's construction.
3.2. Spruce Meadows
Spruce Meadows, a renowned equestrian complex, welcomes guests all year long to explore the stables, observe show jumping and dressage champions in action, and stroll the lovely grounds.
Spring is when outdoor tournaments are held, and other seasons are when indoor competitions are held. On the 505-acre property, there is a football stadium as well as shops and restaurants.
4. Take a Day Trip to Lake Louise and Banff
Banff National Park and the town of Banff are unquestionably one of Canada's most picturesque settings, and they are the ideal day excursion from Calgary. While there are several ways to go from Calgary to Banff, having a car—either your own or a rental—might be the ideal choice if you like taking your time and having the freedom to stop whenever the need strikes.
The trip itself is nothing short of stunning, taking in amazing mountain panoramas right after leaving the city, and they didn't let up along the way. It can be driven in under 90 minutes. You'll arrive in the town of Banff, which is the only settlement within the gorgeous Banff National Park, after passing Canmore (which is also a fantastic site to stop for some sightseeing), and after passing through the park's gates.
There are many choices for dining and shopping, making it a terrific spot to explore before or after visiting the park. The sight of Lake Louise, however, will be one of the pleasures of your trip.
The ultimate (safe) selfie spot, especially with the handsome Fairmont Château Lake Louise in the background, it's known for its dazzling turquoise waters framed by stunning snowcapped mountains, the tallest reaching heights of over 3,000 meters.
It's also a great place to pause and reflect on the magnificence and natural beauty of this region of the world. There are many places in Calgary where you can go and have a good time.
Other enjoyable activities at Lake Louise include taking a stroll along the gorgeous lakefront trail, going for a canoe trip, or riding the Lake Louise Gondola to get some fantastic lake views.
5. Visit Heritage Park to Learn About Calgary's Past
With a large number of historically accurate structures that have been faithfully recreated and engaging costumed interpreters from four distinct eras, Calgary's Heritage Park is a typical pioneering hamlet. This is one of the most gorgeous places to go in Calgary.
A feature of a visit is riding the ancient steam engine that offers transportation around the park, in addition to displays and structures that range from an 1860 fur-trading fort to a 1930s town square. Another option is a paddlewheel tour boat, which offers gorgeous cruises across the Glenmore Reservoir and lots of fantastic photo opportunities.
Additionally, the reservoir is a well-liked location for water sports like sailing, canoeing, and rowing. Make sure to add a little additional time to your Heritage Village agenda so that you can stop by the Gasoline Alley Museum, which is well-known for its interactive, hands-on experiences with unique antique cars.
One of the best things to do in Calgary is to visit Heritage Park, which is among the best places to go in Calgary.
6. Rocky Mountaineer Rail Journey, Take the Train
Between Calgary or Jasper and Vancouver (the company's headquarters), the award-winning, opulently furnished Rocky Mountaineer rail journey travels westward over the venerable Canadian Pacific line, passing through the towering mountain wall of the Rockies.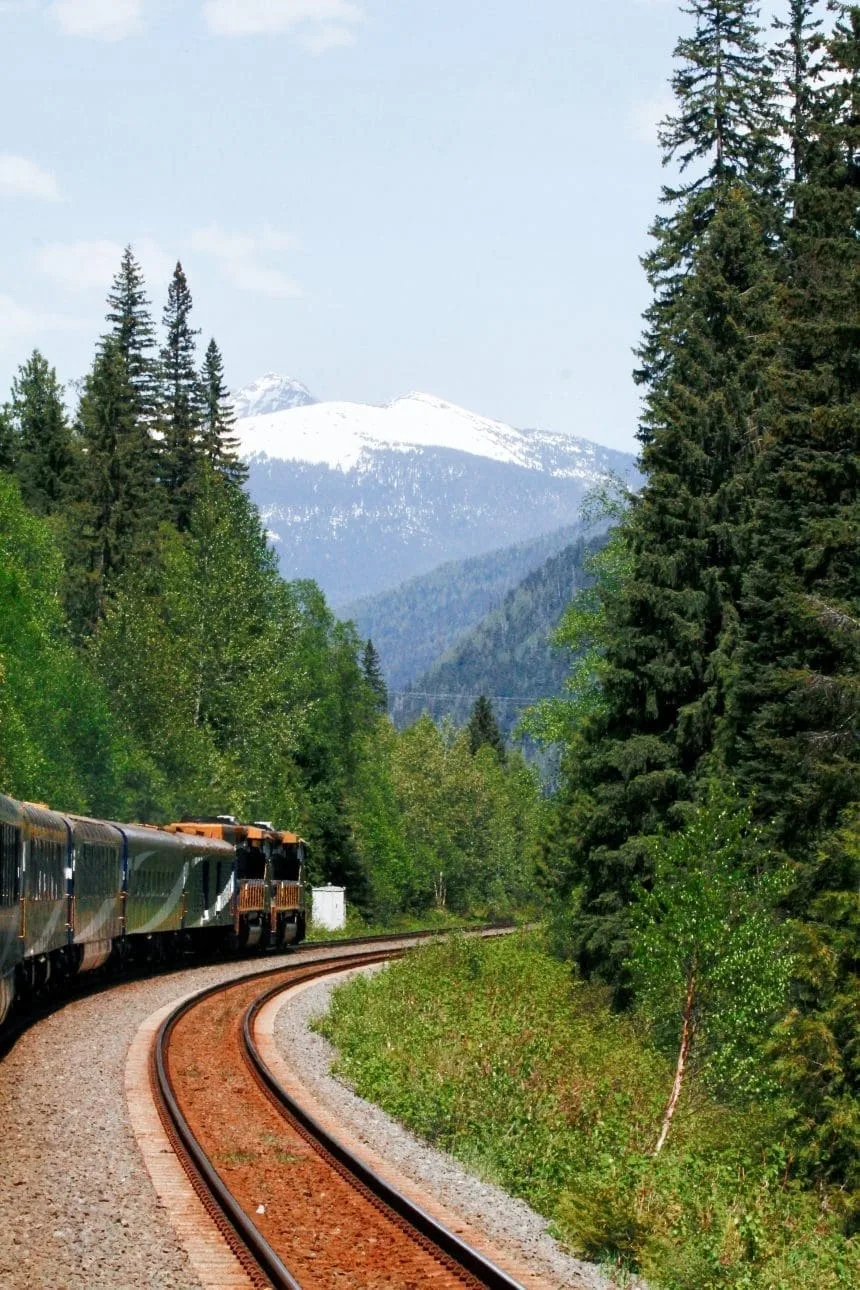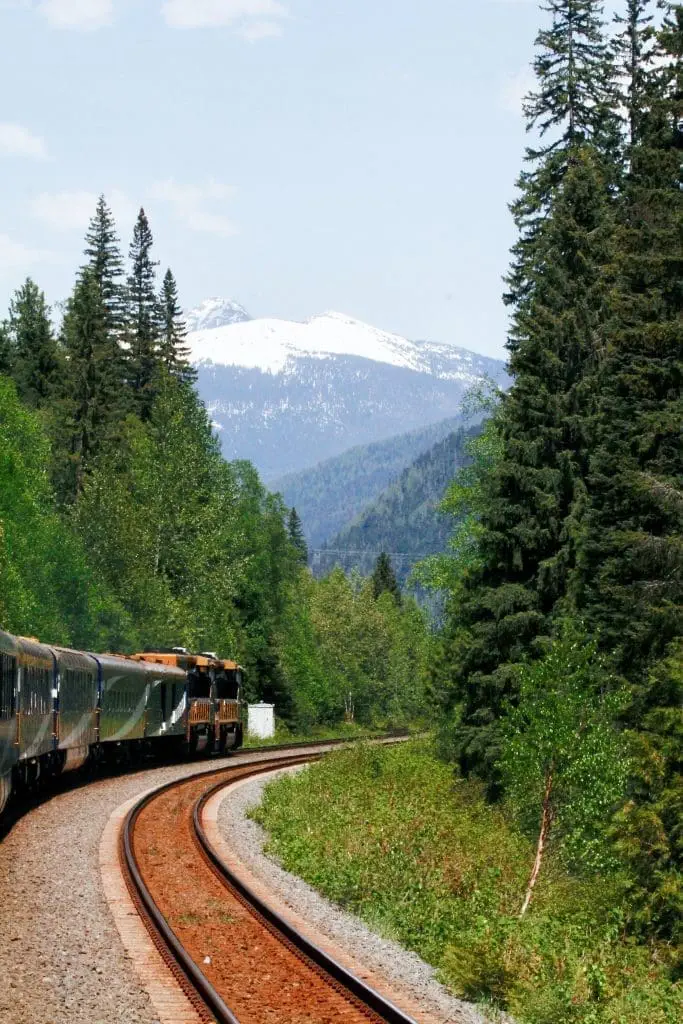 If the weather is cooperative, you can see the snow-covered Three Sisters, a collection of mountain peaks that provide a spectacular backdrop to your journey, from Canmore.
The well-known ski resort of Banff is soon reached. There are many alternatives for day trips, including Lake Louise, Kicking Horse Pass, and Rogers Pass are just a few of the other highlights in this alpine region (where peaks reach 3,600 meters). You might split up your journey as well.
Stopping over in Banff for a few days of hiking in Banff National Park is a popular choice for those who enjoy the great outdoors.
Regardless of how you decide to approach this epic rail journey, a word of caution: planning your excursion well in advance is advised, especially if you have a yearning to ride the first-class GoldLeaf dome car. This is because the route is one of North America's busiest scenic rail journeys.
7. Go for A Stroll on Prince's Island Park and Visit the Glenbow Museum
7.1. Prince's Island Park
A sizable 50-acre park known as Prince's Island Park is situated to the north of Calgary's city center. The park, which is located next to the Eau Claire Market and is situated on an island in the Bow River, is frequently visited together with this popular tourist destination. One of the most gorgeous places to go in Calgary is this park.
The park, which is connected to the mainland by three footbridges, features places for walking and biking as well as summertime outdoor performances of plays and concerts. There is a renowned restaurant on the island.
7.2. The Glenbow Museum
The Glenbow Museum, which opened in 1966, houses several unique exhibits that trace the evolution of Western Canada throughout history.
The museum takes visitors back in time as it examines early fur traders' lives, the North West Mounted Police, Louis Riel's Métis rebellion, and the growth of the oil industry. Temporary exhibitions from all around the world are also held at this intriguing museum of art and history. There are also accessible guided tours and educational events.
Telus Spark is yet another recommended museum. This outstanding scientific museum offers a wide range of exciting interactive exhibits and multimedia presentations, as well as lectures and educational seminars, making it ideal for families to explore together.
8. The National Music Center, Located in Studio Bell
The National Music Centre's home, Studio Bell, in Calgary's East Village neighborhood, debuted its brand-new, cutting-edge space in 2016. The massive building, which has musically-related attractions such as the the Canadian Songwriters Hall of Fame, the Canadian Country Music Hall of Fame Collection, and  Canadian Music Hall of Fame, can be traced back to 1987. For music enthusiasts, this is one of the top places to go in Calgary.
A staggering 2,000 musical artefacts consisting many of vintage and unusual instruments too, are housed in this group of institutions. A portable studio for recording that was formerly owned by the Rolling Stones and an Elton John piano are two of the major exhibitions.
The structure is quite gorgeous, especially inside, where there are more than 226,000 lovely terra-cotta tiles. Along with its numerous exhibits—many of which are interactive and hands-on—Studio Bell also presents a varied schedule of educational activities and workshops, daily performances, and concerts.
There are guided tours available, as well as a fun behind-the-scenes tour where you may try out certain instruments you see.
9. The Hangar Flight Museum and Devonian Gardens
9.1. The Hangar Flight Museum
The history of Canadian aviation, namely in Western Canada, is the main emphasis of the Hangar Flight Museum. This is one of the top places to go in Calgary and know about Canada's past. The museum was founded by Canadian pilots who served in World War II and has since expanded significantly to feature a wide range simulators, aviation art prints, radio equipment, and details on aviation history are all on show here, along with aircraft—at last count, there were 24 planes and helicopters here.
An intriguing exhibit of items and data on Canada's space programs is also there. The museum is housed in a sizable structure close to Calgary Airport. There is also a wide range of programming offered, including talks, excursions, activities, and movie nights focused on planes.
9.2. Devonian Gardens
Visitors will discover Devonian Gardens, a flower wonderland, somewhat unexpectedly on the fourth level of the Core Shopping Center. Devonian Gardens is one of the best places to go in Calgary.
The interior gardens, which span roughly one hectare, have 550 trees, including magnificent tropical palms, as well as sculptures, fish ponds, fountains, and a 900-square-foot living wall.
The displays are made up of about 10,000 plants, which survive Calgary's chilly winters by thriving beneath a glass roof. There is a playground on the property. The public is welcome to wander the free Devonian Gardens.
10. Calgary Fort
At the confluence of the Elbow and Bow Rivers, Fort Calgary, the first outpost of the North West Mounted Police, was built in 1875. The ancient fort's foundations may still be visible, and the Fort Calgary Museum aids in explaining how the city came to be. Deane House, a home built in 1906 for the commandant of the fort, is located on the other side of the bridge. Calgary fort is one of the top places to go in Calgary.
A gift shop with mementos and RCMP artifacts is also there, as is a movie theater exhibiting relevant films. If you go on a Sunday, get there early to enjoy the facility's well-liked brunch (reservations recommended).
11. Visit The Military Museums
The history of Canada's army, navy, and air force is examined in this group of military museums. Walking through WWI trenches or operating a ship from a wheelhouse are just two examples of interactive experiences that are emphasized in exhibits.
There are many tanks and other military vehicles on the property, as well as a library that is open to the public. The museum has a gift store on-site and holds lectures and activities all year long.
12. The Bowness Park
Try to fit a visit to Bowness Park into your Calgary travel itinerary if there is still time for another park outing. This expansive 74-acre urban green area is situated in the northwest corner of the city and is especially well-liked by families. One of the most picturesque places to go in Calgary is this park.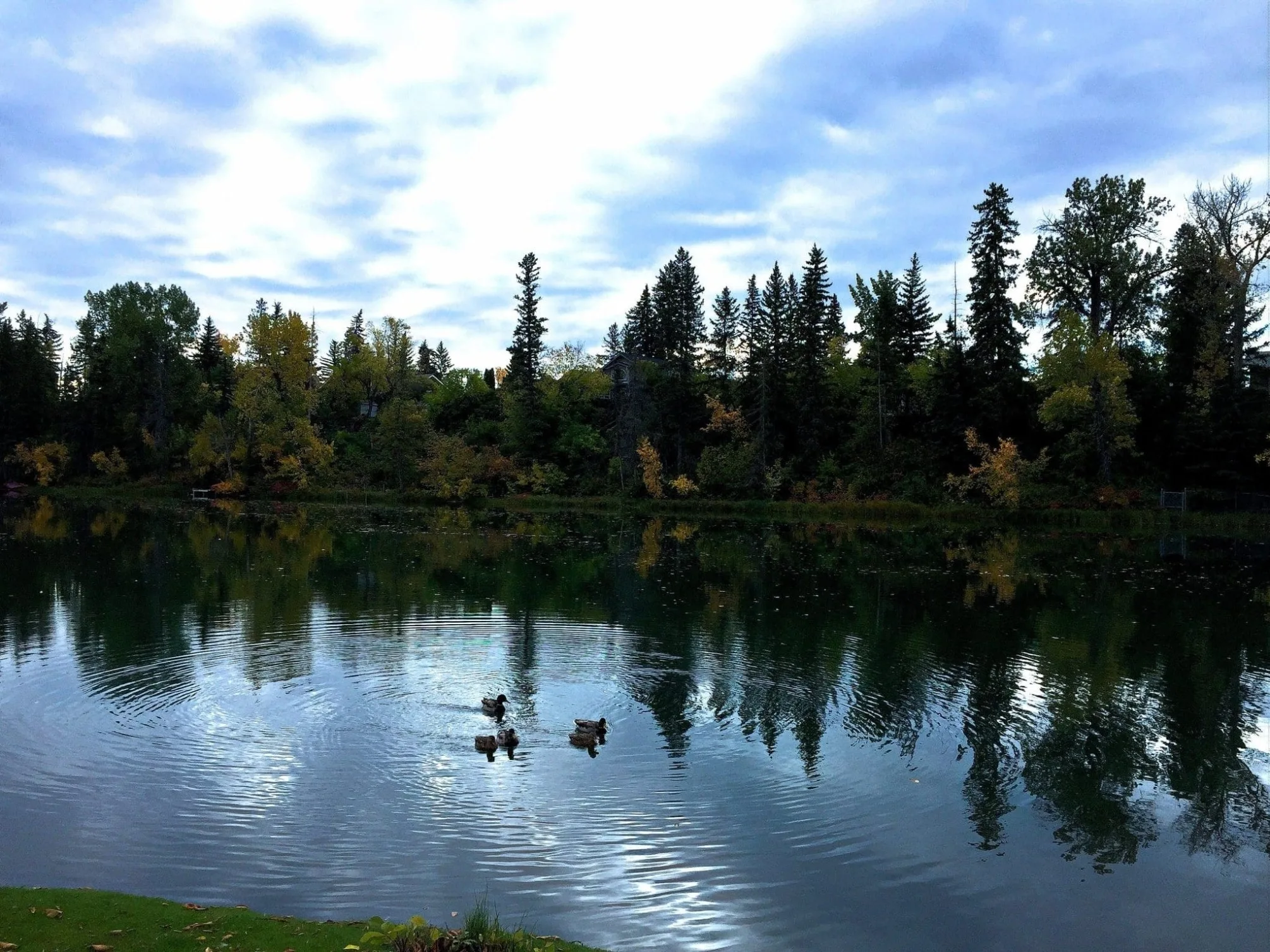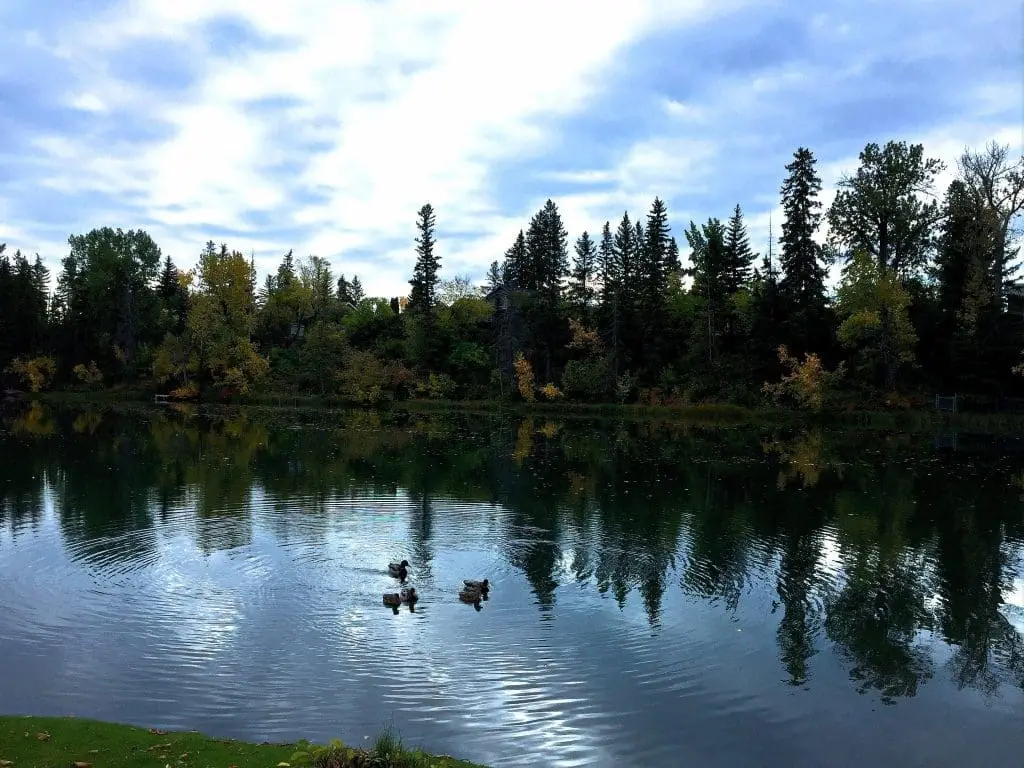 It's a terrific place for picnics, barbecues (fire pits are supplied), or even a fun paddleboat trip in the summer. For the youngsters' enjoyment, there is also a fantastic small train ride. In the winter, skating is the main form of entertainment, along with the interesting new activity of "ice biking" (yep, it's a bike on skates!).
Cross-country skiing, hockey, and curling are further winter sports. When the leaves are changing colors in the fall, it's an extremely lovely area to visit.
13. Fish Creek Provincial Park
Fish Creek Provincial Park, the second-largest urban park in Canada, has an area of around 14 square kilometers. This vast green area in the far south of Calgary is well-known for its numerous pleasant walking routes that wind through forests and alongside a creek, some of which connect to other trails that wind around the city. This park is one of the most beautiful places to go in Calgary.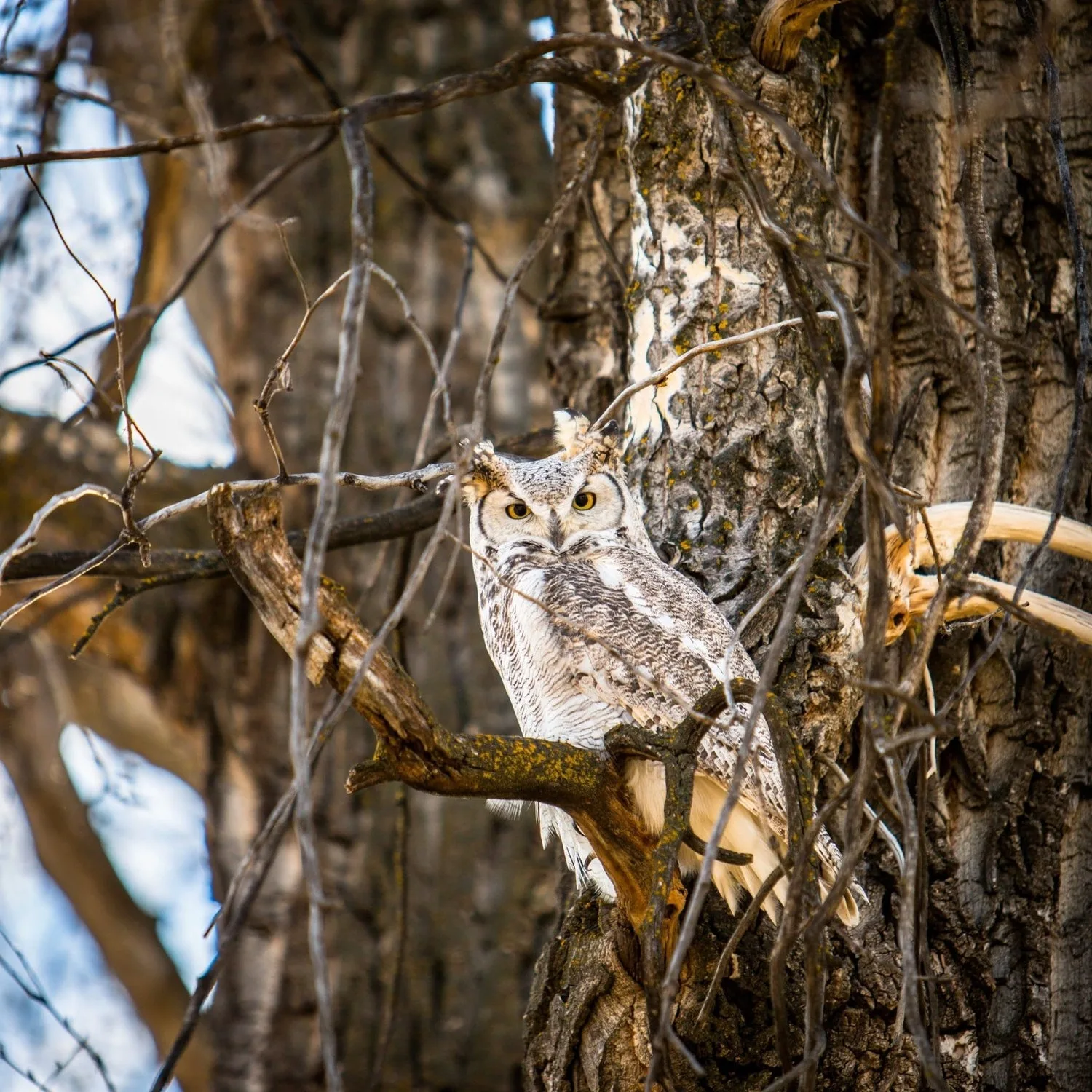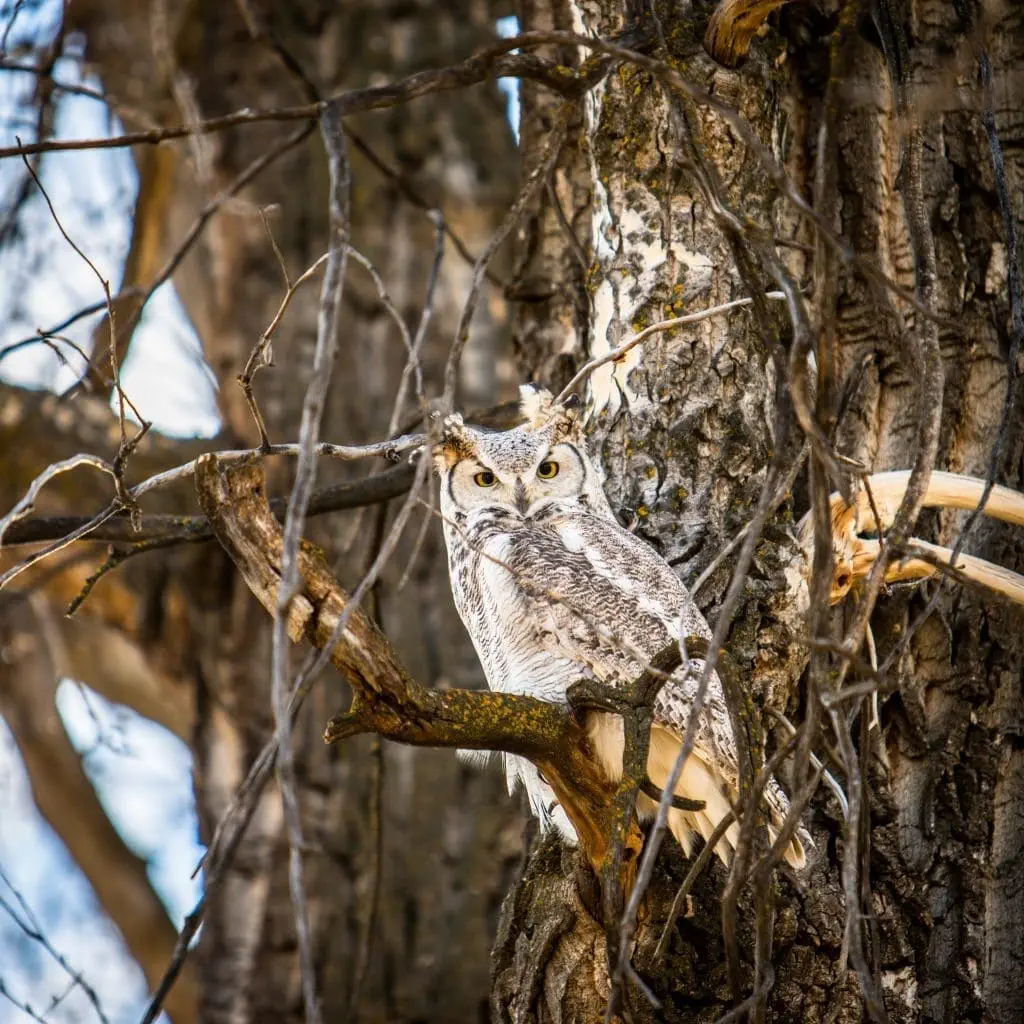 For those seeking a taste of nature, Fish Creek Park is ideal because it has been recognized as a natural area. 200 different species of birds have been documented as dwelling here, making it a well-liked location for bird viewing.
Additionally, enjoyable activities include fishing, swimming, riding, and taking a guided nature walk. The park also has a tourist center, a restaurant, and some historic structures that are interesting to explore.
14. Take a Look Around the Telus Spark Science Center
One of the top attractions in Calgary is the TELUS Spark Science Centre. Here, you may watch a show in a 360-degree dome theater with planetarium-scale experiences, check out exceptional exhibitions that merge art and science, and immerse yourself in virtual reality. For children, Spark also has a 10,000-square-foot hands-on science play area, the Creative Kids Museum, and an outdoor play park. Telus Spark Science Center is one of the nicest places to go in Calgary.
One of Calgary's most distinctive activities is also offered by Spark: Spark After Dark. It's an event series for adults only that provides unique catering and full bar service. The center and its activities are still accessible and still provide opportunities for enjoyment and exploration but in a very different setting.
Additionally, each event features a different theme and a different collection of activities, such as cooking workshops, gaming lounges, and speakers ranging from magicians to neuroscientists.
15. River Rafting on the Bow
A beautiful stream ideal for an afternoon of rafting, canoeing, or kayaking is Calgary's Bow River. A typical excursion takes roughly 2.5 hours to finish and travels about 12 kilometers. There are a lot of places to go in Calgary and among all these places, there are several outdoor activities that you can do which include river rafting so make sure you do while on your trip to Calgary.
This activity is ideal if you want to do some real sightseeing in Calgary because the Bow combines the finest of the outdoors with city life as it winds through the heart of the city and past several notable monuments, including the Peace Bridge.
You'll have lots of options depending on where you want to start and what equipment you need because several rental businesses go up and down the river. Although the Bow requires considerable navigation, it is safe for travelers because there are no rapids and it is closely watched.
While some maneuvering is necessary, the Bow is safe for tourists of all ages because it lacks rapids and is closely watched. Even your animals are welcome! Just outside the city, there are a lot of whitewater rafting locations for those looking for a little bit more of a challenge.
We sincerely hope you enjoyed reading about the fascinating, enjoyable, and distinctive places to go in Calgary.
Amazing tourist attractions and fascinating historical facts can be found all across Calgary. Calgary's parks, mountains, museums, and other locations offer fantastic opportunities. As soon as you can, start planning your trip to Calgary!
Suggested Reads
Best of Calgary Parks to Explore in 2022
As an Amazon Associate, Icy Canada earns from qualifying purchases.
[amazon_auto_links id="81298"]
The Icy Canada team strives to create content that matters. It's why our content is written by travel writers, authority experts, well-known authors, and niche experts. Our content is also periodically reviewed by expert authors for accuracy and trustworthiness.
As an Amazon Associate, Icy Canada earns from qualifying purchases. [amazon_auto_links id="81298"]