Are you planning to visit British Columbia? Then here are 18 Best Places to Visit in BC!
British Columbia needs no introduction as it is quite a popular tourist destination. This majestic beauty has everything on its land, from the pacific coastline, glaciers, mountains, lakes, bridges, national parks to adventure packed activities.
British Columbia is a stunning place for both city buffs and nature lovers and is also the 15th largest metropolitan city in Canada. The history and culture of British Columbia are vibrant enough to leave in awe; and there is diversity in people of Canada, and are known for their humble, sweet, and friendly nature.
Canada is very popular for its national parks, but wait! There are several other beautiful places to visit in BC, but we have picked 18 best sites for you! So, let's begin with our exploration!
18 Best Places to Visit in BC!
1. Vancouver
Vancouver is the best place to begin your journey. Why? Because it is convenient to visit other places in BC from here. Vancouver is a beautiful city, and you can never get bored here.
The mountains and oceans are easily visible from almost every part of this city.
For those who like the city vibes, there are lots of large size markets, shopping centers, art galleries, cafes, etc. Within the range of a few miles, you can explore Vancouver's lovely neighborhoods like Gas town, Chinatown, etc. You can rent a bike and explore the beautiful parks of the city as its diversity will never disappoint you.
2. Yoho National Park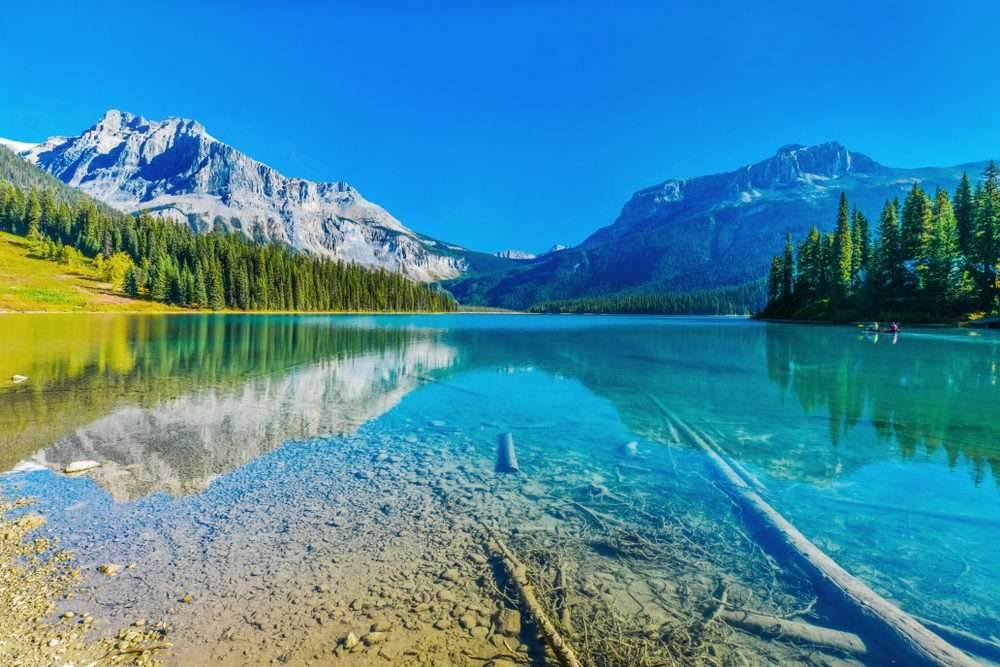 Yoho means 'awe and wonder', Well, it does justice with its name. This is a small national park but has a bundle of surprises. Established in 1886 and spread in the area of 507 sq. Miles, this National Park is a must-visit place in BC.
Some highlights of Yoho National park include the fact that 28 mountain peaks stretch towards the sky with a height of 9800 feet. There are endless numbers of waterfalls. Among them, Takakkaw Falls is the second tallest, and Wapta Falls is the largest falls in Canada, and; one of the major attractions includes a 500,000-years-old fossil bed.
3. Butchart Gardens
Located in Brentwood Bay near Victoria, Butchart Gardens looks like a floral paradise at a glance. Apart from the garden's extremely pleasing aesthetics, which makes it a top choice of photographers; it is also one important national historic site of Canada.
The garden has a long history, and additions have been made from time to time. The magnificent views with royal birds like peacock, ducks, etc. and several bronze statues will make you want to stop and stare for a while.
No matter what season you visit, there is always something fun to witness like fireworks, musical events, etc. So, visit wherever you want to but don't miss this beauty.
4. Stanley Park
Located within Vancouver, Stanley Park is among the list of top-rated places to visit in BC. If you are curious about British Columbia's history, then this park is a must-visit place for you.
Apart from its scenic beauty, this park has a long history of indigenous people, the gold rush, and its British colonization. Apart from a few recent additions, the park has more of the natural touch and very few human-made structures.
Among significant attractions of Stanley Park are Vancouver Seawall and Aquarium. The park has lots of other features like a play area for children, lakes, forest trails, beaches, etc. and was mentioned as the 'top park in the entire world' by TripAdvisor in 2014.
5. Helmcken Falls
The fourth highest waterfall in BC is something you definitely wouldn't want to miss. The height of the fall is around 140 meters and is located on the Murtle River, which lies within the areas of Wells Gray Provincial Park.
This stunning fall is one of the fantastic places to visit in BC, as if you keep following the trails of Murtle River, you'll witness six other major waterfalls as well. The views during winters are chilling. Helmcken Falls is an exciting place to visit in BC; there are marvelous canyons and gorges, but it is a little dangerous so please be very careful while exploring this wild beauty..
6. Capilano Suspense Bridge Park
Capilano Suspense Bridge is a fun place to visit in North Vancouver. This suspension bridge is quite old as it was initially built in 1889 and was rebuilt in 1956.
The height of this bridge is 70 meters above the river and is 140 meters long. The fact that makes this bridge more interesting is it has been featured in many television series like Psych, Sliders, and The Crow: Stairway to Heaven.
This bridge is an excellent place to visit in BC for a day out with friends and local exploration.
7. Inner Harbour Victoria
Victoria Harbour is one of the most beautiful places to visit in BC. While visiting Victoria, do visit this place because there's always fun festivals, dance, musical events are going on. There's so much of ecotourism business that has whale watching, international ferry terminals, water taxi, float planes to offer to its visitors, etc.
This historic town has a long and exciting history, but apart from history, this majestic town has a different royal and Victorian-era vibe. Inner Harbour Victoria is a beauty that demands to be explored and is among the best places to visit in BC.
8. Whistler Blackcomb
Whistler is a paradise for skiers. Located in British Columbia Whistler Blackcomb is a ski resort which is so large that it stretches to North America.
Blackcomb Mountains are such majestic that despite being a combination of dangerous mountain peaks, it attracts more than two million visitors every year.  It is a great place where events and tournaments are held throughout the year.
It was a Winter Olympic venue in 2010, and other activities like snowshoeing, tobogganing, and ski jumping are also done here on a large scale. Such adventurous events and beauty of this area make it one of the best places to visit in BC.
For gathering more details about places to visit in Whistler, BC, you click here!
9. Pacific Rim National Park
The feature that makes this park unique is its presence in three different regions; this national park is spread in an area of 511 square km. This national park is among the few best places to visit in BC and overall Canada as well.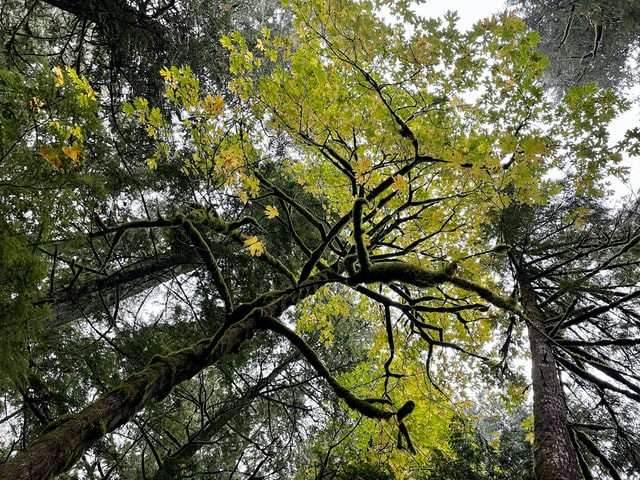 Apart from its wild richness and a combination of the Rocky Mountains, broken islands and long sandy beaches, there are lots of other things you can do here like, hiking, camping, canoeing, surfing, etc.
So, without wasting any more time plan a trip to BC and add Pacific Rim national park to your list.
10. Haida Gwaii
Haida Gwaii means 'island of the Haida People'; it is also known as the Queen Charlotte Islands. This place in BC is an archipelago, which means a cluster of islands, is spread in an area of approx. 50 km, located on the northern Pacific coast of Canada.
Two major islands of Haida Gwaii – Graham Island and Moresby Island, although it consists of 400 smaller islands, but is rich in history and culture. These islands and its majestic beauty make it one of the essential places to visit in BC.
You will never be disappointed or bored on this island as it is a place of having fun, getting drunk, and dancing.
11. The Canadian Rockies
The Canadian Rockies is a wonderful combination of both Alberta Rockies and BC Rockies.  There are several high peaks in this mountain range, and Mount Robson is the highest, which are composed of limestone and shale; and are also a World Heritage Site.
These mountain ranges are so vastly spread that they cover five major national parks, like Banff, Jasper, Kootenay, Yoho, and Waterton. There's a lot to do and see here, like skiing, exploration of beautiful locations, there are history and museums as well.
12. Kootenay Ski Town
If you have already added the Canadian Rockies to your visit list, then do visit Kootenay Ski town as it is nearby and is one of the best places in BC for trying winter sports.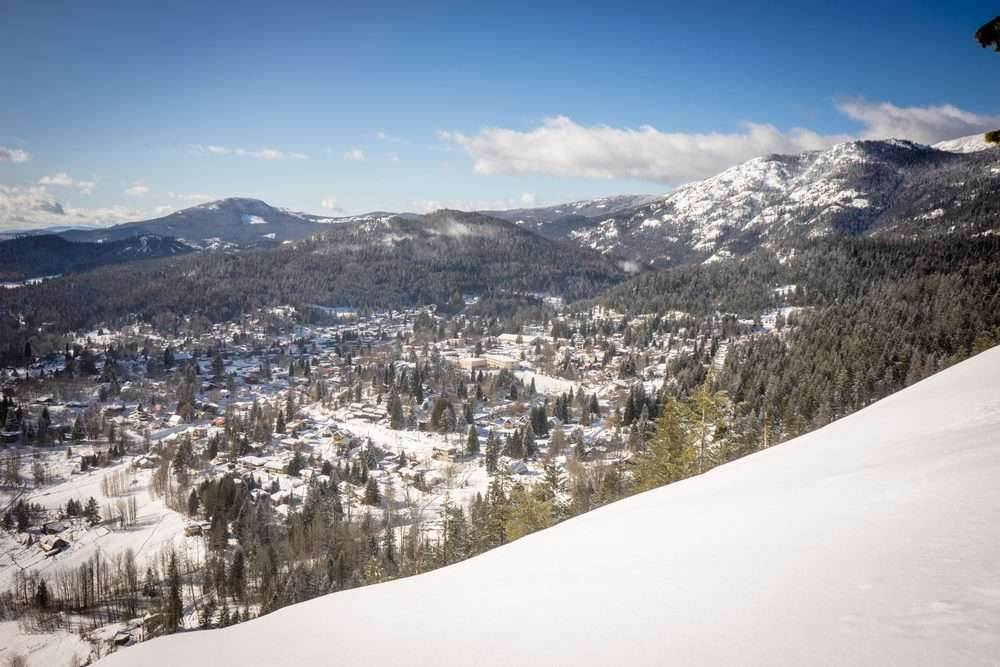 Kootenay Ski town looks like a winter wonderland during the winter seasons, it's a must-visit place for the skiers, as some of the best mountain slopes that stretch over 142 km are open for ski practice here.
The few best ski resorts here are panorama, kicking horse golden, Fernie, Big White, etc.
13. Great Bear Rainforest
As the name says, it's a rainforest, which is spread in the area of 6.4 million hectares and is a protected area for the preservation of animals like bears, including grizzly bears, black bears, and Kermode bears, cougars, salmon, etc.
The major attraction of this forest in the Kermode bears also known as the white fur spirit bear, who are only found here and are very few. Apart from that, there's also an underwater forest here, and lots of other animals can be spotted easily. So, if you are an animal lover, this is just the place for you.
14. Okanagan Valley
There are lots of adventurous places in Canada, but Okanagan Valley is one amazing and peaceful valley for the nirvana seekers. The climate here is most suitable for those who are tired of Canadian winters, as the weather here remains sunny and dry. There are lots, and lots of lakes present around the Okanagan Valley.

You visit this place in BC to get relieved from the busy city life of yours. Just relax and visit the famous wineries and fruit orchards, or explore the valley on biking trails, while boating, hiking, or even skiing.
15. Glacier National Park
Glacier National Park is that one place, that will make you visit again and again as it is located in Montana; and is so large that it stretches from Canada and end in the United States. It stretches over 1 million acres and has over 130 lakes within its territory.
Few major attractions of this park are Logan Pass, Apgar, and St. Mary. There's an avalanche creek, cedar forest, Jackson Glacier, and lots of flora and fauna for your engagement. Try storm watch for more fun.
As there are so many lakes and glaciers, it becomes a one-stop destination for all kinds of sports, may it be water sport, winter sport, etc. there's something for everyone.
16. The Enchanted Forest
The Enchanted Forest is not your typical forest, it's a creative one, which is located in Revelstoke, British Columbia. The forest is indeed a magical but fun place to visit in BC as nearby lies the Sky Trek Adventure.
https://www.youtube.com/watch?v=L23w_KdtwaQ
This forest is especially recommended for children as there are over 350 fairytale figures, a tall treehouse, totem poles, a castle, and a dungeon. You can live your childhood here, as you can visit the house of three little pigs, snow white, etc.
17. Nelson
If you are more of a historical monuments and buildings kind of person, then Nelson located in BC is the place for you.
Also famous as the Queen City, this small town has impressive buildings and restored historic sites. There are lots of other things that you do here apart from sightseeing, and mountain biking is a must-try as it is a part of the local culture of this town.
Overall Nelson, is a beautiful place to visit in BC and is the right spot for a day trip.
18. Hell's Gate
As of now, you have been identifying places to visit in BC as beautiful and adventurous, now its time to add some thrill to your journey.
Hell's Gate got its name from an explorer in 1808 who was terrified by the view of the location and roaring Fraser river flowing beneath the bridge, that he named it as hell's gate.
There are lots of ghost stories and location rumors that are present nearby the Fraser Canyon, which attracts even more tourists every year.
Apart from the places mentioned above, there are lots of other beautiful and unique places to visit in BC. British Columbia is full of surprises, for the visitor of every region and age. It has mountain ranges, lots of lakes, long stretches coastline, and picture-perfect landscapes. So, hurry up and add these places to your must-visit list and plan a trip ASAP!
There are lots of unusual places and things to do in BC. You can check it out here!
This was an article on '18 Best Places to Visit in British Columbia'. If you have something more to add, please feel free to share your thoughts with us!
Why Try Out Rocket.net - IcyCanada's recommended hosting provider