Are you looking at Canada immigration? Canadian immigration is becoming more popular today – and why not? Known as the land of Maple Syrup, Canada – with a population of 38 million, is the second-largest country in the world after Russia and is among the list of Top 10 Immigration Countries in the world with a high rate of international migrant population and communities.
The Immigrant Population itself constitutes around 21.9% of the Total Canadian Population. With a highly multicultural population, Canadian cities such as Toronto, Vancouver, and Ontario are home to multiple ethnic communities and backgrounds. Canada is known as 'Mini-India' for the large number of Indian Immigrants that constitute its population.
With its highly liberal political and legal laws, Canada is one of the most inclusive countries in the World. In 2005, Canada legalized same-sex marriage and same-sex rights, only the third country in the world to do so. Compared to other countries such as the U.S. with its strict H-1B Visa Regulations, immigrants often find the process of relocating to Canada much easier, more effective, and smoother.
The Top Ten Canadian Immigration Success Stories
Canadian Immigration enjoys one of the highest rates in the world, owing to its high-class education opportunities and style of living. Various other benefits that the locals enjoy include provisions of Universal Healthcare and paid and mandated vacation leaves (at least for 2 weeks).
Moreover, the aesthetic and scenic beauty of Canada serves as another major plus-point as well. Canada is home to some of the world's renowned parks and tourist sites such as Banff and Jasper Park in Alberta, Cape Breton in Nova Scotia, and Niagra Falls.
Given below are stories of people who owe a majority of their success to the Canadian lifestyle and quality of living.
Canada Immigration: MIKE LAZARIDIS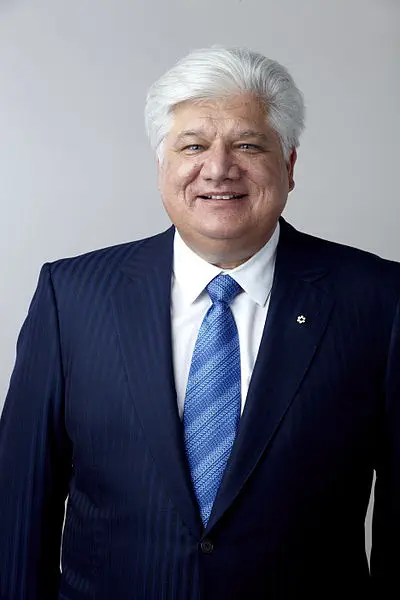 Mihal "Mike" Lazaridis is a Canadian-Greek Businessman, investor, social philanthropist, and founder of BlackBerry Limited. He was born in Istanbul, Turkey to Greek parents. At the age of 5, he relocated along with his family to Ontario, Canada. As a child, he loved studying science and computers and was fascinated by how they worked. At the age of 12, he was presented with an award for having read every book in science at the Windsor Public Library.
Mike along with his friends, including Douglas Fregin (Co-Founder of BlackBerry) spent hours making and fixing radios, rockets, old television sets, and science experiments. Although Lazaridis had signed up for a major in Electrical Engineering along with an optional course in Computer Science, he dropped out 2 months before he was supposed to graduate.
General Motors had approached him with a contract to develop a network computer control display system. The contract provided him with the funding he required to launch Research in Motion, along with Douglas Fregin as the Co-Founder. Research in Motion(RIM) was renamed BlackBerry in 2013.
Apart from his contributions to the communications industry, Mike along with his wife, Ophelia have received widespread recognition and appreciation for their philanthropy and acts of social service and support for the community and the country. They donated around $100 Million to the Quantum Department at the University of Waterloo.
Wilfred Laurier University's main campus in Waterloo was later renamed to the Lazaridis School of Business & Economics as a sign of gratitude for Mike Lazaridis's contribution to the Quantum and Business Industry.
2. Canada Immigration: ROLA DAGHER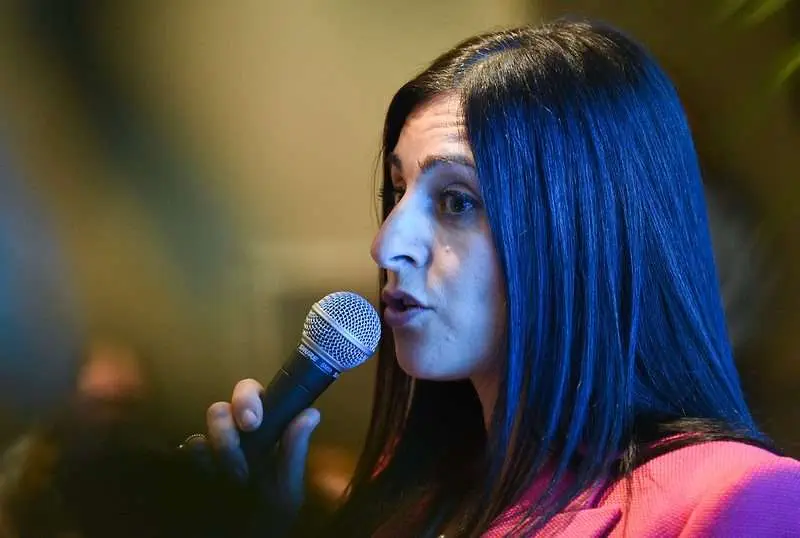 Rola Dagher is an example of how ambition and the will to never give up are hallmarks for succeeding in life no matter what your circumstances and gender might be.
Born and raised in Sidon, Lebanon, Rola was forced to flee her country amidst the turbulent civil war and immigrated to Canada at the age of 17 years old along with her 10-month-old baby. Upon arriving, she had never thought of being a successful woman and influencer in the world of telemarketing. At that time, not many women were seen as being in positions of high leadership and power.
Although she had completed a degree in Accounting and Finance at Middle East College back in Lebanon, landing a new job was extremely difficult for her. She was not well versed in the language of English. Moreover, she did not have any fancy degree or job experience to make her stand out in the crowd.
After working in retail for a while, she went on to land her first serious job at Bell as a telemarketer and made her way up the ladder from there. An ardent believer in the importance of determination to learn and a passion for people, Rola was appointed as the President of Cisco System Canada in 2019 – a role wherein she would stand to be the face of, the leader, and representative of a multi-billion dollar company.
"Being Canadian means everything to me"
"The minute i landed on Canadian soil, I felt a moment of pure hope in this amazing land of opportunity."
3. Canadian Immigrant Stories: SUSUR LEE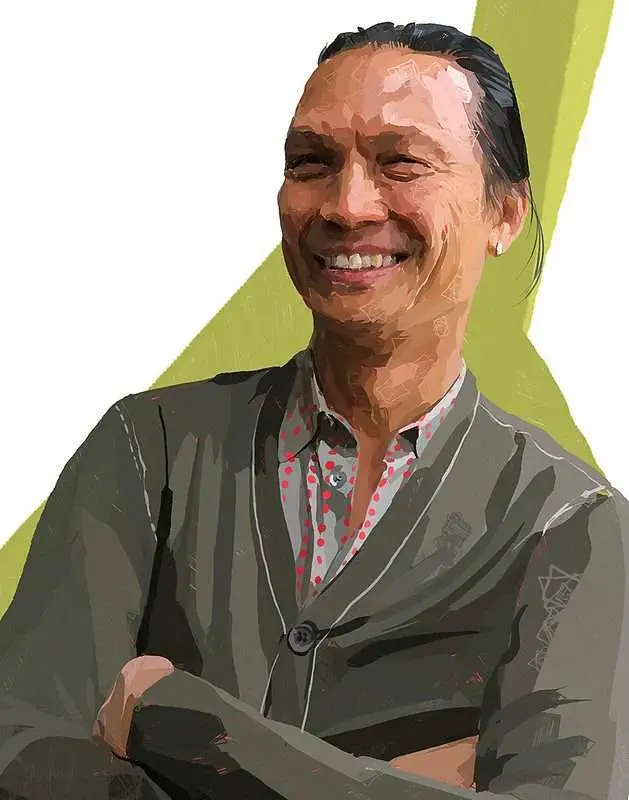 He is among the best Canadian immigration success stories. Susur Lee, a Toronto-based celebrity chef was born in Hong Kong in the year and immigrated to Canada at the age of 20. He took up the job of a dishwasher at a Pekingese Restaurant at the age of 14. It was there that he derived a love for working in the kitchen and experimenting with its different cuisines.
Lee enrolled in an apprenticeship program at the famous 'Peninsula Hotel' of Hong Kong. He relocated to Canada at the age of 20 where he worked at a number of restaurants and quickly made his way up. His plans to move back to Hong Kong faced a setback when his wife died in a tragic plane crash.
Lee attributed his love and passion for food and gastronomy to various food outings with his father to dim sum restaurants in Hong Kong. He opened his first restaurant – Lotus in the year 1987, where he blended Chinese food with European culinary techniques and cuisine.
Having worked in numerous cities such as Hong Kong, Montreal, New York, Washington D.C., and Singapore.. Lee has received worldwide accreditation and appreciation. Lee became the second Canadian to star on Food Network's show – Iron Chef America.
In the competition Top Chef: Masters on Bravo TV Lee bagged 2nd Place in the Season Finale. Lee also owns and oversees as head chef at a number of restaurants in Toronto itself: Lee (Toronto), Luckee (Toronto), Kid Lee (Toronto), and Tung Lok Heen in Singapore as well. He was also credited as one of the "Ten Chefs of the Millennium" in 2000 by Food and Wine Magazine.
Lee has been involved in a number of philanthropic activities as well. Lee was responsible for advocating funds for the James Beard Foundation and various Mental Health Organisations as well.
4. Canada Immigration Story: STAN BHARTI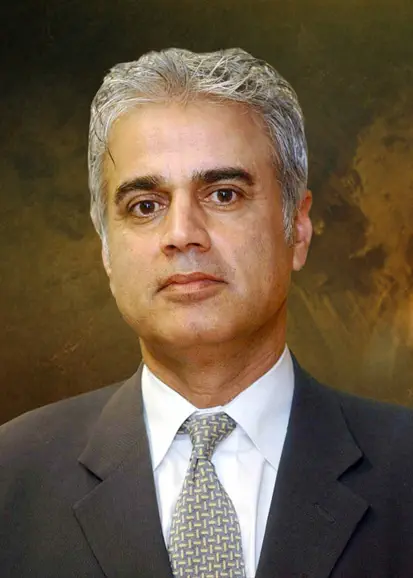 Canadian Businessman, Entrepreneur, and the Founder of Forbes & Manhattan, Stan Bharti was born and raised in Punjab, India till the age of 16. With the help of a scholarship for an engineering program at People's Friendship University, he left to study in Moscow and later on shifted to London to do a Master's In Engineering at the University of London. He relocated to Canada later on.
In the late 1980's he co-started a gold public company – William Resources and traveled to various countries in Australia, South America, Mexico, and Scandinavia for business contracts and acquisitions. In 2002 he established Forbes & Manhattan which focuses primarily on purchasing struggling companies, and developing and selling them.
Bharti along with the Forbes & Manhattan Group is also known for their collective contribution toward society and the greater good by having contributed $40,000 to the Canadian Olympic 4×100 meter relay team.
5. Canadian Immigrant Success Story: DR. NHUNG TRAN-DAVIES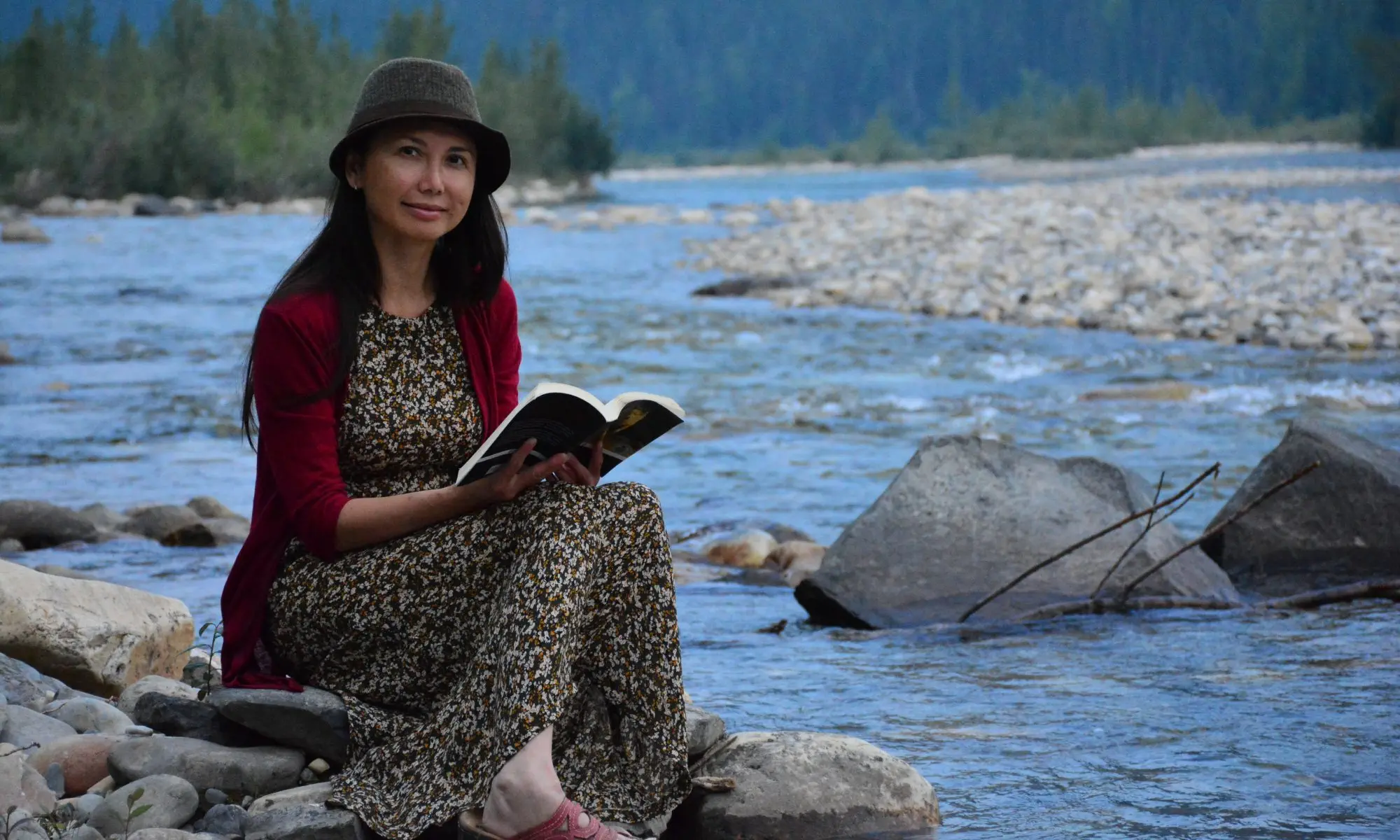 An advocate of social justice and equality and mother of three children, Nhung Tran-Davies was born in Vietnam and immigrated to Canada after staying in a Malaysian Refugee Camp for a while. after the death of her father in the army, her mother was forced to take on the role of the breadwinner of the family.
Her mother worked 3 jobs at once to take care of the six children in the family and to provide for all of them. The importance of being educated and successful was constantly stressed. Nhung attributes much of her passion and excellence in Science and Math to her mother itself. Her love for learning and ambition and the importance of being passionate and determined drove her to aspire to be a doctor. She successfully completed her doctorate degree in medicine from the University of Alberta.
Along with being a renowned family doctor in Alberta, Nhung is also well known for her philanthropic acts of social service. In a desire to give back to the community, she founded the Children of Vietnam Benevolent Foundation in 2013 to provide basic resources, free education, and opportunities to homeless children in Vietnam. She is one of the most successful Canadian immigrant stories you will come across.
In the past, she has also been responsible for collecting funds to sponsor Syrian refugees and families. Making good use of her passion for writing, Nhung is also involved in writing storybooks for children, the proceeds and profit of which go to charity and shelter homes.
6. Canadian Immigrant Story: ANITA RAU BADAMI 
Author of Tamarind Mem, Anita Rau Badami was born in Orissa, India. She received her education from the University of Madras and Sophia Polytechnic of Bombay. After migrating to Canada she completed her M.A at the University of Calgary.
Her first novel – Tamarind Mem (a.k.a Tamarind Woman), published in 1997, talks of the complexities and the vicious cycle of oppression in Indian Family life, specifically Indian women, and the cultural gap and dissolution that Indians face when they travel to the West or any other foreign country. Badami was accorded the Marian Engel Award in the year 2000 for her notable work and contribution to the world of literature. He is one of the successful Canadian immigration stories for sure.
7. Canadian Immigration Success Story: ADITYA JHA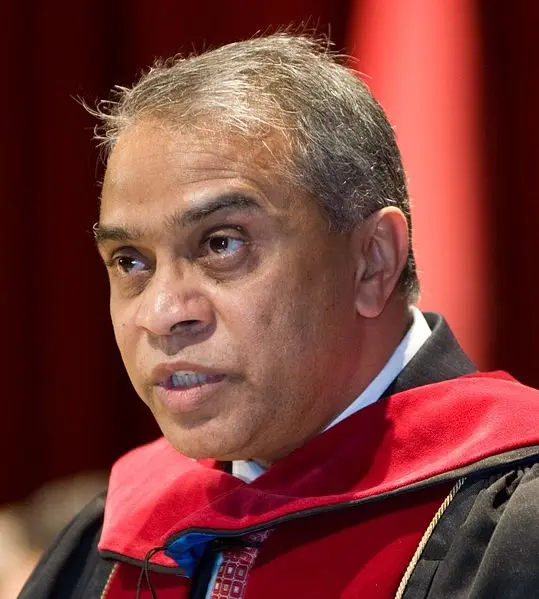 Indo-Canadian Entrepreneur, Socialist, and Philanthropist, Aditya Jha was born in Bihar, India. Having received education from Hans Raj College Delhi University, Kurukshetra University, and Jawaharlal Nehru University, he worked in a number of countries such as Singapore, Australia, various South East Asian Countries, and India as well, and another of the successful immigrant stories of Canada.
He relocated to Canada in late 1984 and co-founded the company, Isopia Inc., which was credited with a majority of success and fame in the Canadian Market. Isopia was later bought by Sun Microsystems for over $100 Million.
In 2017, Jha acquired control of dgMarket International Inc. dgMarket is one of the largest procurement portals in the world with official tenders from the World Bank, EU, UN, and various other national governments.
Jha along with his Canadian Charitable Foundation, POA Educational Foundation has set up scholarships at various universities such as Ryerson University, Trent University, George Brown College, and York University. He has funded digital literacy projects as well as set up libraries and provided free laptops in various remote areas of Nepal.
He has also led the India AIDS Campaign put forth by UNICEF and has provided funds for building residences for kids from landless families in Bihar. He was one of the 7 delegates to Canadian Prime Minister Stephen Harper's meeting with PM. Manmohan Singh in the year 2009. He saved the jobs of a large number of people when he bought Cadbury Adams Canada which had been struggling and developed it and later renamed it to Karma Candy.
8. Canadian Immigration Success Story: NAV BHATIA 
Businessman and Raptors Superfan, Nav Bhatia relocated to Canada following political and social persecution of the Sikh community in India in 1984. After immigrating finding a job as an engineer was difficult for him, given his ethnic background and the way he looked. To make ends meet, he took up the job of a salesman at a car dealership. He is one of the immigrant stories of Canada to look up to for sure.
Despite zero experience or expertise in the Sales, Business, and Management Industry, he hit a record of selling over 120 cars in a span of 3 months and bought his first car dealership 2 years later.
Today he lies among the Top 5 car dealerships in the country and is the proud owner of 2 reputable Hyundai car dealerships – Mississauga Hyundai and Rexdale Hyundai. A major driving force behind his success was the will and determination to break down racial prejudices that a majority of the White community shared regarding immigrants and their economic and social standing at that time.
Bhatia is also the founder of the Superfan Foundation which was initiated with the sole purpose of carrying the Indian community to mainstream culture and society. Having watched over 500 matches of the Toronto Raptors, he was credited as a Raptors Superfan by the NBA.
With the goal of integrating and bringing communities together through sport and raising awareness about Indian identity, Bhatia has been known for spending thousands of dollars every year on buying match tickets to the Raptors game for kids of the Indian community as well as the Canadian locals.
9. Canada Immigration: WALI SHAH 
Here is another Canada immigration story. Pakistani-Canadian Poet and Motivational Speaker, Wali Shah is known for influencing hundreds of people through his poetry and inspirational speeches, incorporating themes such as race, diversity, and bullying. The emotional conflict and mental crisis that Shah was forced to deal with all his life was the question of what career path would Shah have to opt for once he came of age. Although he had a vast potential and a creative spark for art and poetry, as a result of years of conditioning he had to fulfill the vision of the success that his parents had chartered out for him – to be a doctor or an engineer.
With a desire to figure out what was best for him and to create a name for himself, he began writing stories and speaking at open mics for exposure and experience.  Today Shah travels around the world performing paid gigs as well as collaborating with various companies and organizations such as Bell and TedX. Shah is an example of how creativity, hard work, and determination are all you require to be successful and happy, despite what others have to say.
10. Canadian Immigrant Story: SELWYN COLLACO
Yet another successful Canadian immigration story. Chief Data Officer of the Toronto Stock Exchange, Selwyn Collaco was born and raised in Goa, India. With only around $700 dollars on him and the need to make ends meet, getting and maintaining a job was not easy for him, given his racial background and immigrant status. However, it is what drove him to succeed and work harder at whatever task he was assigned to do.
Today, Collaco is the Chief Data Officer of the Toronto Stock Exchange which is responsible for maintaining the Canadian Stock Market as well as providing investments and technology to third-party clients and companies.