Immigrating to a new country is not an easy process. For newcomers looking forward to settling in Canada, there are several immigration programs to choose from. Below are the top five immigration programs as a permanent resident in Canada. Here is making Canadian immigration easier for you.
Express entry
The Federal Government of Canada introduced the Express Entry in 2015. This is an application management system that governs all federal flows of economic immigration. Since Express Entry was introduced, many principal applicants have been invited to apply as Canadian permanent residents together with their families.
Express Entry is currently operating as an umbrella system governing the Canadian Experience Class (CEC), Federal Skilled Worker (FSW) and Federal Skilled Trade Programs (FSTP). We also have Provincial Nominee Programs (PNPs), which also fall under Express Entry.
Provincial Nominee Programs
Currently, there are 10 provinces and 3 territories in Canada. Each of the provinces and territories has authority over its individual immigration programs and policies. The provincial immigration streams are famously known as PNPs (Provincial Nominee Programs).
Quebec Immigration
Quebec is one of the provinces in Canada. Quebec has much more sovereignty in the way it runs its immigration policies and programs. There are currently no Quebec immigration streams that fall under or are aligned with Express Entry.
One is, however, allowed to directly apply to the Quebec Government for Quebec Experience Class, Quebec Skilled Worker Program or Quebec Business Immigration.
Student pathway
If you do not qualify for any of the above-mentioned immigration streams, the student pathway might be the perfect option for you to become a Canadian permanent resident. Studying in Canada helps in making you eligible for the other immigration programs.
Canadian Family Sponsorship
Family reunification is the 2nd largest form of Canadian immigration. This is also another way to obtain permanent residency. If you have a child or a spouse who is currently a Canadian permanent citizen or resident, they can sponsor you to go to Canada.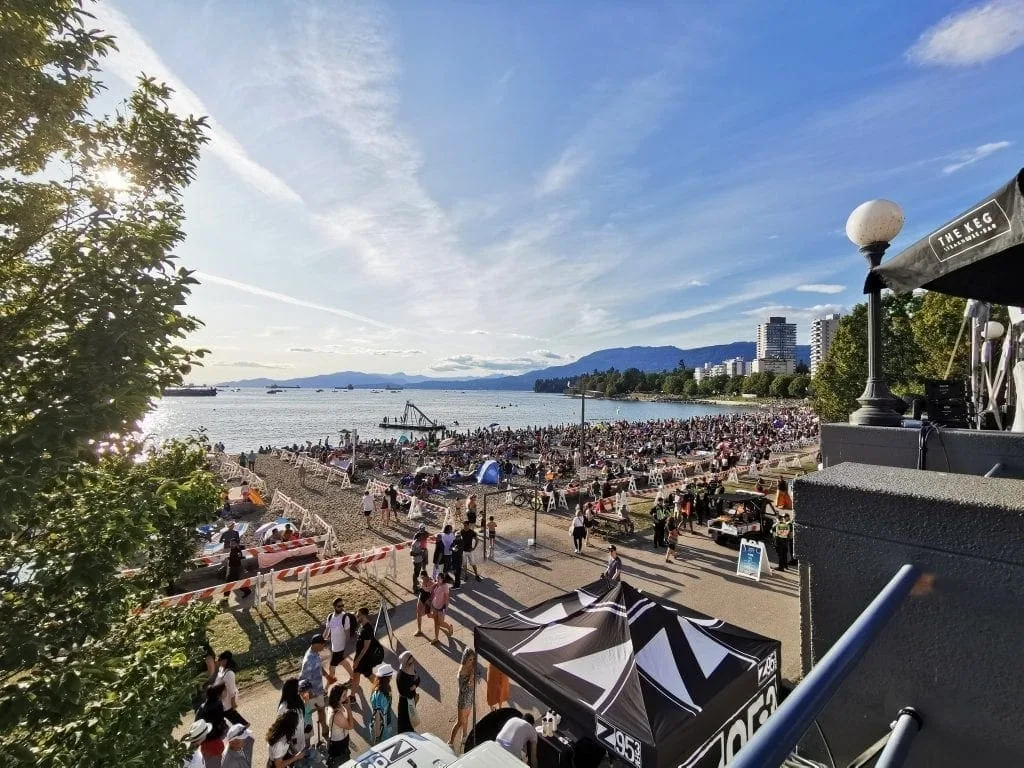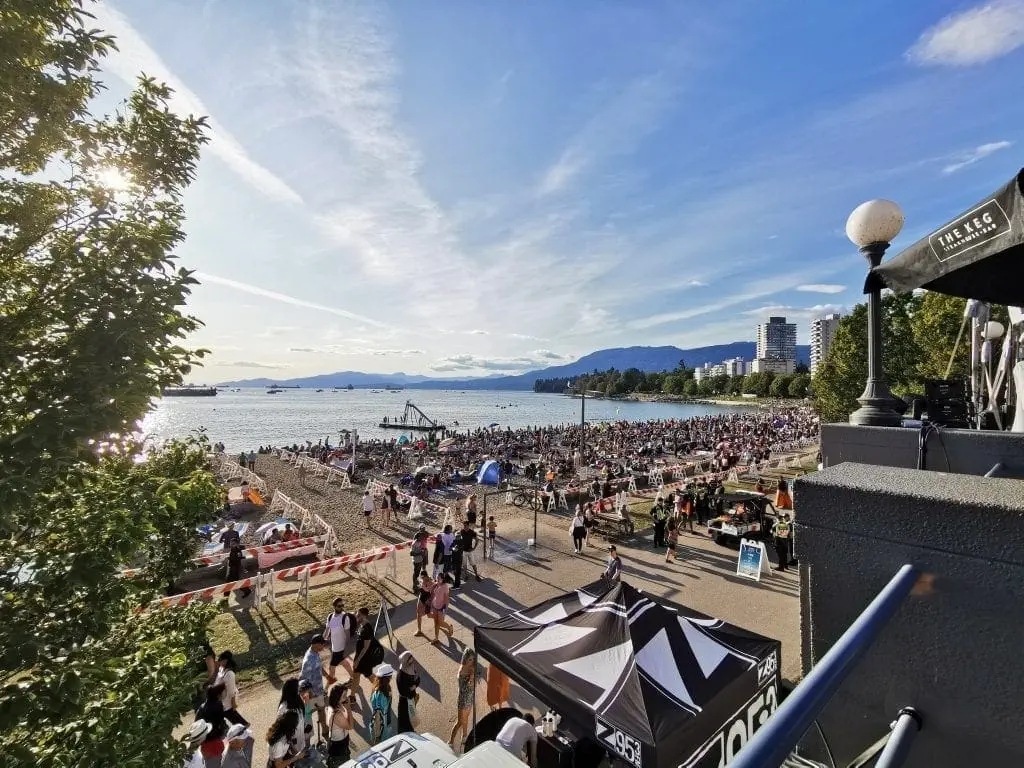 How do You Qualify for the Federal Skilled Workers Program?
The Federal Skilled Worker program was placed under the Express Entry on 1st January 2015. This means that applicants who wish to apply under this program will have first to submit their interest profile expression. This enters you into an Express Entry pool of prospective applicants.
The Top Requirements to Qualify for the Federal Skilled Workers Program
Although the prioritized occupation list is no longer there, we still have some mandatory conditions of the Federal Skilled Worker (FSW) program, which must be met before applying. These mandatory qualification requirements of FSW include:
Pass a minimum language condition in either French or English. Approved language test results have to be provided by the applicant to the visa office.
You must at least have one year of skilled work experience in the last 10 years (skill level O, A or B).this experience has to be full-time (30hrs per week) and continuous.
You have to meet a minimum of 67 points, determined by the 6 selection factors. These selection factors are:
Education: depending on the applicant's academic qualifications, they can receive a max of 25 points.
Language Proficiency: an applicant can get a maximum of 28 points under this selection factor. Since there are two official languages in Canada (French and English), you receive 24 points for your first official language and 4 for the second.
Age: under the age category, the applicant gets a maximum of 12 points. The older you are, the lesser the points.
Work experience: Under the work experience selection criteria, one can get a maximum of fifteen points.
Arranged employment: in this selection factor, one can receive a maximum of 10 points.
Adaptability: the maximum points awarded here will depend on the facet of your background, which immigration Canada feels will benefit the Canadian society.
FSW Canada Outlook
Looking to immigrate to Canada? The Federal Skilled Worker is one of the top five Canadian Immigration programs. This program has helped many newcomers and their families to become permanent residents in Canada. Until recently, the Federal Skilled Worker accepted applicants with certain types of employment backgrounds only.
The liberals chose to maintain levels as many expected a sharp increase in 2016. They have adjusted the number in every category to ensure more class permanent residents are accepted and fewer refugees. 300,000 had been the new base immigration levels for 2016-2017 under the current federal government.  This is the highest level in near 100 years.
Why it might get easier to move to Canada
The liberals know how politically sensitive the headline immigration levels are. Therefore, they have to define the right balance and get there. They have to ensure all sides are appeased. Ahmed Hussein has not overlooked this fact.
Although he didn't give the exact number of immigrants expected, he said he would look for the right mix and the right tone that his predecessor played.
Stakeholders expect immigration levels to rise to 310,000 or 320,000. Most immigrants will be well screened, qualified foreign workers under the policy of controlled immigration levels.
Which Canadian Immigration Program Should You Go For?
Here is a look at some of your choices.
1. EXPRESS ENTRY-
There are many pathways for immigration to Canada. However, express entry is the most successful and faster way for immigrants. Owing to, it is the most likely choice of the immigrants who admire to immigrate to Canada. It is the system used by Immigration, Refugees and Citizenship Canada (IRCC).
This program was executed in January 2015 to manage immigration applications for the county's economic programs like Federal Skilled Worker, Canadian Experience Class, and Federal Skilled Trades. Through this process, the immigrants who will live in Canada and work there can apply for becoming permanent residents there through any of the above programs. People have to make their express entry profile, and then they will be scored according to the Comprehensive Ranking System (CRS). People with the highest score will be invited to apply to become permanent residents of Canada.
2. FSW –
Federal Skilled Workers Program is one of the three streams under the federal government's Express Entry program. It's the most popular way to immigrate to Canada currently. In this process, the skilled people are picked depending on their education skills (English as well as French), working skills and age. The Federal Skilled Worker Program applications are being processed in more or less 6 months to 8 months of time frame. It is the simplest approach to relocate to Canada. The current pass marks are 67 points out of 100.
3. CEC-
Canadian Experience Class is another federal program managed through express entry. This program is for skilled workers who have Canadian working experience and wants to become permanent residents there. Self-employment and the work experience gained as a full-time student don't get included under this.
4. FST-
The Federal Skilled Trades Program is the last federal program managed through express entry. It is for skilled workers who want to become permanent residents based on being qualified in a skilled trade. People should have a minimum of 2 years of full-time work experience in the skilled trade within the five years of application.
5. PNP – F
For being a Canadian immigrant through Express Entry, you need to score high in CRS. However, if your score is not meeting the requirements, you may have another option of PNP. Each Canadian territories and province have a Provisional Nominee Program (PNP) with which they select the eligible people for their region. However, the requirements and procedures of each PNP are different from the other. PNP allows people to be the resident there based on their occupation, so if your occupation is the particular region's requirement, you can apply for that. But the processing time of the application is more than that in the express entry.
6. QSWP –
The Quebec Skilled worker program is one of the most popular PNP programs in Canada. Quebec is the largest Canadian province situated in the east-central zone of Canada. It is the center of the emerging industries, which includes information and communication technology, marketing, multimedia, software, and more. It plans to raise its position in the world market and hence invites immigrants from the world to contribute to its economy.
The Top Things to Know About the Express Entry Program
Wondering how you can immigrate to Canada with the Express Entry system? Canada has introduced the Canada Express Entry system to attract all the skilled people around the world towards their nation. As it strives to give more push to those skilled workers, they have initiated many sub-programs under this Canada Express Entry to create an encouraging environment.
1. Many think it is a program, but it is not:
Yes, you may believe that Canada Express Entry is a program. It is not. It is just an online entry system that recruits and encourages those skilled workers.
2. It replaces all Canadian immigration program:
It doesn't cover any immigration program in Canada. It is just an online entry-based system that intakes skilled labor through its various economic programs like FSW, CEC, FSTC, and so on, which attracts people all from all corners of the world.
3. Marks of the old system:
All those who did not qualify in the old recruitment system think that they can give another chance in the existing system. But it is not possible in this Canadian Express Entry system.
4. Eligibility criteria for FSW and CEC:
As per the old system, the eligibility criteria regarding occupations are mentioned for FSW and CEC. But in this present system, there is no such eligibility list of occupations mentioned. You just need to work in a job mentioned in NOC O, A or B.
5. Gaining Points is Easy with a Job Offer
Many think if they have a job proposal with them, they could get 600 points. It's not that easy – your points depend on a lot of factors. You gain points for your work experience. You gain work experience for your level of education. And you gain points for your age as well.
Depending on the type of work you do, you may want to go in for an immigration program tailored to you. Look for the PNP system if you think your job is in demand in Canada. Else, FSW is what you are looking for.
Canadian Immigration Plan till 2021: A LOOK
Close to one million new immigrants will be given permanent residence in Canada between 2018-2021. This is under a program Immigration Minister Ahmed Hussein has branded it among the most ambitious targets Canada has set for itself when it comes to immigration in recent years.
The ambitious target was set in the administration's new multi-year immigration levels plan that was presented to the House of Commons on 1st November. Among the many immigrants admitted to Canada, the largest number will be economic migrants.
Most of the economic newcomers are expected through the immigration selection system under Express Entry.  Targets for the economic groupings generally and specifically Express Entry as well is set to increase every year until 2021.
This move to a multi-year plan diverge plans previously rolled out annually, which have been used to set a target for the next year. IRCC (Immigration, Refugees and Citizenship Canada after consulting with the business community and the provincial governments, have moved to a longer-range forecast to allow investors to plan for the use of resources and appropriate service levels.
How important is the multi-year plan for Canadians?
This historic immigration levels plan will greatly benefit all Canadians since immigrants will use their talents to support the government's economic growth and innovation. This will help in keeping the country in the front position of the global economy.
Under the new multi-year plan, 310,000 new permanent residents are expected to settle in Canada in 2018. The target will be raised to 330,000 in 2019 and a further 340,000 expected in 2020.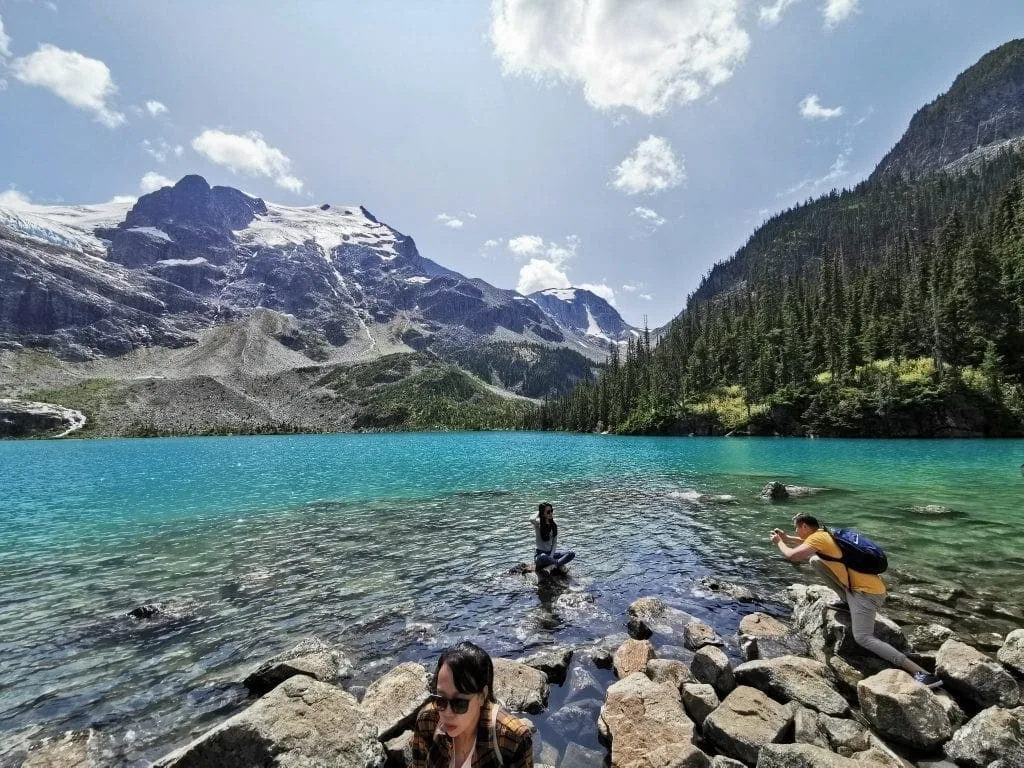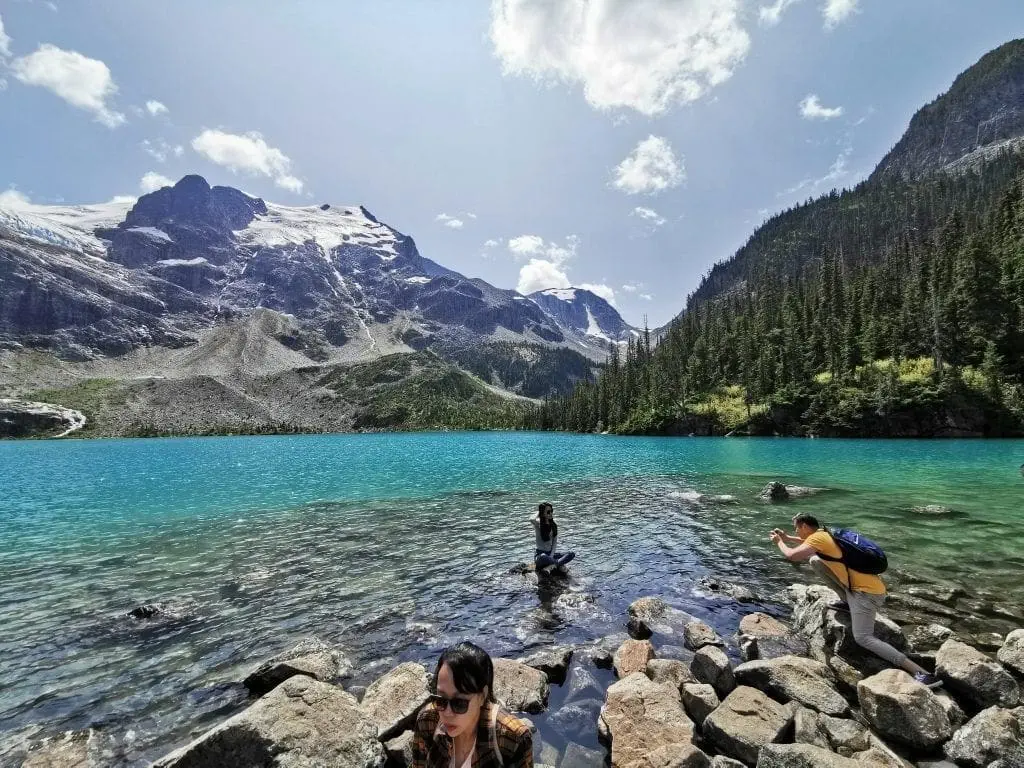 The Top 5 Myths Related to FSW Canada
The Federal Skilled workers category can be defined as a group of skilled workers who might become permanent residents based on their ability to become established in Canada economically and intend to live in provinces other than Quebec.
Several myths have been going around about being a Federal Skilled Worker in Canada. Some of those myths include:
You must have Canadian experience to get a job in Canada
Many people who claim this have little or no understanding of the job market and what employers in Canada are looking for. There are a lot of jobs in Canada, and all they require is skills.
It doesn't matter the kind of job offer you have; your entry to Canada will be easy provided you have one.
This misconception has brought about a lot of confusion. This is incorrect because some job offers might not meet the Canadian government's specific job definition. Some job offers might also not be valid.
Having a job offer is a requirement to qualify for Express Entry
A job offer is not absolutely necessary; however, it will help to improve your chances of qualification. This is because; Canadian employers are allowed to have a more direct impact through Express Entry.
The suitable occupation list listed under the Federal Skilled Worker (FSW) Program still applies.
There has been great confusion from potential candidates surrounding the subject of the old occupation list for the Federal Skilled Worker Program (FSWP). However, the eligible occupation list has now been withdrawn.
Express entry is the only way of becoming a Canadian economic immigrant
Express Entry covers most economic immigration programs, but that is not the only way since provinces are able to pick an immigrant outside the Express Entry structure within a certain location.
Key Requirements for Being a Canadian Resident
The provisions for immigration in Canada differ from program to program that you select. However, some basic requirements are mandatory for all of them, but the level may be different.
1. Language –
Language proficiency is the basic requirement for being a Canadian immigrant. It includes any of the official Canadian languages out of English and French. CLB (Canadian Language Benchmark) is the national standard in Canada for defining, estimating, and identifying the English language proficiency for the immigrants in Canada.
IELTS (International English Language Testing System) is a certified agency for testing English proficiency. The required score is CLB 7. The score is determined by keeping your English listening, writing, speaking, and reading skills in mind.
2. Education –
Canada prefers young and well-educated immigrants. If you are, your path will be short and sweet. An Educational Credential Assessment (ESA) is a report by an independent company that evaluates foreign education. It helps to make sure that your foreign degree or diploma course or any other certificate course can be considered equivalent to that of Canada. The points are given based on the level of your education. Candidates who completed their education in Canada do not need to obtain an ECA.
3. Health and Character requirement –
Before letting any other citizen migrate to its country, any country will check their health and character requirements. Good health and decent character are always preferred. You need to provide the medical certificate and get police verification done before applying.
4. Work experience –
Skilled people can help the economy of the country in a better way. However, it is not required in all the programs but can help to enhance your express entry application. The points are given on the basis of years of work experience.
5. Adaptability –
It is not a good sign if you cannot adapt to Canada's environment after being there. It can affect your work and education too. Hence, the adaptability to the regions of Canada is an important factor to be an immigrant to Canada.
There are many other factors such as age or a job offer taken into consideration based on the selected program and the visa process.
Canadian Immigration Point Calculator Through CRS
The government of Canada uses the point-based ranking system, which they refer to as the Comprehensive Ranking System (CRS). CRS system helps as the Canadian immigration point calculator. In this point system of CRS, the points are allocated for each of your profile factors. The Canadian government has also developed a CRS tool where the applicant can check their CRS scores which are based on many factors such as age, education, work experience and language ability.
The express entry point calculator tool computes the CRS score in two different parts:
1. Core factors
2. Additional factors
CRS ranking system is based on a total of 1200 points.  The points are distributed for the above factors equally, i.e., 600 points each. If you wish to get chosen for ITA (invitation to apply) for the visa in the express entry system, then you need to score higher points than the required minimum points. The higher the CRS score, the higher your chances are to get selected for ITA for Canadian PR Visa. Note that CRS is not the selection criteria; it is the ranking system that allows the people to apply through the express entry or PNP.
How does Canadian Immigration Point Calculator work?
The CRS score is used as a cut-off point. It is designed to project an immigrant's capability to be physically and economically successful in Canada.
CRS ranking system is different for married and unmarried people. If your spouse or partner is not coming to Canada with you to stay in Canada or they are already a permanent resident or citizen there, then your points are calculated regarding you as a person that has no spouse or partner.
Below given is the point table for knowing your CRS score.
CORE FACTORS
A. Human Capital Factors
FACTORS
POINTS PER FACTOR

With a Spouse or Common-Law Partner

POINTS PER FACTOR

Without a Spouse or Common-Law Partner

Age
100
110
Educational level
140
150
Language Proficiency
150
160
Work Experience in Canada
70
80
TOTAL
460
500
MAXIMUM POINTS GATHERED WITH A SPOUSE = 460
MAXIMUM POINTS GATHERED WITHOUT A SPOUSE = 500
Descriptive point table of Human Capital Factors
a.AGE
| | | |
| --- | --- | --- |
| Age | With a spouse or common-law partner | Without a spouse or common-law partner |
| 17 years or less | 0 | 0 |
| 18 years | 90 | 99 |
| 19 years | 95 | 105 |
| 20 – 29 years | 100 | 110 |
| 30 years | 95 | 105 |
| 31 years | 90 | 99 |
| 32 years | 85 | 94 |
| 33 years | 80 | 88 |
| 34 years | 75 | 83 |
| 35 years | 70 | 77 |
| 36 years | 65 | 72 |
| 37 years | 60 | 66 |
| 38 years | 55 | 61 |
| 39 years | 50 | 55 |
| 40 years | 45 | 50 |
| 41 years | 35 | 39 |
| 42 years | 25 | 28 |
| 43 years | 15 | 17 |
| 44 years | 5 | 6 |
| 45 or more years | 0 | 0 |
| MAXIMUM POINTS | 100 | 110 |
b.EDUCATION LEVEL
| | | |
| --- | --- | --- |
| Education Level | With a spouse or common-law partner | Without a spouse or common-law partner |
| Less than secondary school (high school) | 0 | 0 |
| A secondary diploma (high school graduation) | 28 | 30 |
| One year Post-secondary program | 84 | 90 |
| Two years of Post-secondary program | 91 | 98 |
| Post-secondary program of three years or longer (Bachelor's degree) | 112 | 120 |
| Two or more post-secondary program (one of them must be of more than three years) | 119 | 128 |
| Master's degree or entry to practice professional degree (those degrees listed under NOC Skill level A are only valid) | 126 | 135 |
| Doctoral level university degree (Ph.D.) | 140 | 150 |
| MAXIMUM | 150 | 150 |
Want To Be A Permanent Resident In Canada? See If You Are Eligible.
Whether you are in IT, own a startup or a business, Canada seems to be the best place to be in. It has great infrastructure, and the immigration policies are not too strict. With the Express Entry program, you can check if you can be a permanent resident. So what is this Express Entry program, and how does it apply to you? This article will clear it up.
The Express Entry program in Canada allows economic immigrants to enter the country under fair evaluation criteria. The Canadian government introduced it on 1st January 2015. This system mandates the economic migrants to show that Canada will actually benefit from their residence. To do that, the migrants need to portray their capabilities by applying them in one of the four categories. These are the FSW (Federal Skilled Worker), CEC (Canadian Experience Class), PNP (Provincial Nominee Program) and the FST (Federal Skilled Trades).
Each test is unique, with its own set of criteria to fulfill. The applicant needs to decide the best one to apply for. There are no rules, but if you don't score points, your application fails. However, some criteria are common to all the tests: work experience, Education and Language Proficiency.
The Comprehensive Ranking System (CRS)
The Canadian government has made this process easy by introducing a comprehensive ranking system. This is a pool system or a pseudo lottery. Your background, education as well as language skills decide the final evaluation on a point scale. The higher your score, the better your chances are at permanent residency.
If you score high enough, the IRCC will select you and invite you to apply for a permanent resident permit. Consequently, You have 90 days from the date of the Invitation to Apply for the same. Once your application is successful, the doors to Canada are open to you.
This is by far the best system in the world for economic migrants. Are you ready to immigrate to Canada now?
Suggested Read:- 
Canadian Visitor Visa: An Easy Guide For Applying!
Best Places to Live and Work in Canada
As an Amazon Associate, Icy Canada earns from qualifying purchases.
[amazon_auto_links id="81298"]
The Icy Canada team strives to create content that matters. It's why our content is written by travel writers, authority experts, well-known authors, and niche experts. Our content is also periodically reviewed by expert authors for accuracy and trustworthiness.
As an Amazon Associate, Icy Canada earns from qualifying purchases. [amazon_auto_links id="81298"]