Provincial Nominee Program is one of the important immigration programs that Canada has created. Under the Provincial Nominee Program, the immigration and citizenship issuing is decentralized broadly.
To provide provincial governments with the right to choose suitable immigrants to enter their province and Canada. The PNP is taken care of by local governments under the over watch of Immigration, Refugee, and Citizenship Canada.
The PNP is one of the most significant immigration policies for various reasons.
Taking considerably less time to process applications of applicants and approving them in no time makes this one of the most sought-after plans in Canada by foreigners.
There are almost 80 distinct Provincial Nominee Programs operational in Canada right now, with Quebec the only province without its PNP Program.
Some provinces might have a PNP program; some might not have. All those necessary details will be given in this article. Along with them, we will provide you with important information like:
How does the PNP work?
Your Eligibility
How can you apply for PNP?
Steps to apply for PNP
Documents Necessary to apply
Best Provinces to go for in Canada.
This article will give you all information about the Provincial Nominee Program (PNP).
How does the Provincial Nominee Program (PNP) Work?
The Provincial Nominee Program is a decentralized immigration program under the control of independent provincial governments of Canada. Each province operates its PNP under various names.
Similarly, each local government has its quota of immigrants and a list of people to be selected based on their own needs for the economy and society.
You may be a foreign national or even a Canadian citizen from another province; you can apply for PNP.
If you are an individual:
You are most welcome to try the PNP Program. As mentioned earlier, each province has its specific eligibility criteria based on its particular needs.
But, there are some essential eligibility criteria you need to have to meet, like police clearance checks, medical clearance, and the most critical CRS points, which we will talk about in a while.
Applicants can either apply for the PNP programs through Canada's Express Entries or non-Express Entry streams.
As the name itself says, provincial governments themselves do the nomination of immigrants. But, it is up to the federal governments at the top to authorize and validate the Entry of the nominated immigrant.
Keep this in mind. Each province operates various streams, under which each suitable immigrant is taken into the province.
Eligibility to apply for Provincial Nominee Program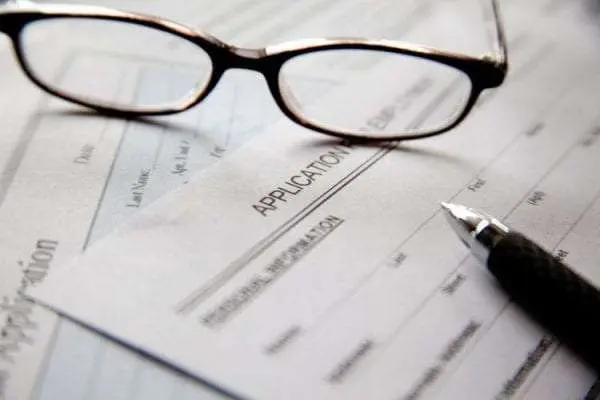 As said earlier, it is essential to have the necessary knowledge, skills, and experience to be qualified for the Provincial Nominee Program.
Suppose you have the basic knowledge, skills, and interest that might serve a province's economy. In that case, you will be sent a Notification of Interest to your Express Entry profile online.
You can also apply for the PNP through non- Express Entry streams, but it will take more time than that in Express Entry.
CRS scores are one of the primary eligibility requirements under the Provincial Nominee Program Canada.
The Comprehensive Ranking System is a 1200 points system used to filter out the most eligible profiles in an Express Entry pool by the provincial governments.
If you have received the nomination under the Express Entry system, you will be awarded a bonus of 600 points, which is more than enough to guarantee your selection.
The CRS scores are also given to applicants based, not their skills, education, experience, and language proficiency. You can also check your suitable streams in the PNP Live Tracker of websites for them and check the eligibility for that stream.
How to Apply for PNP?
There are two ways through which you can apply for the Provincial Nominee Program, through Express Entry or the non-Express Entry program.
While the Express Entry is an online application process, the other one, the non-Express Entry, is primarily a paper-based application.
1. Express Entry Stream
The first way is the Express Entry stream is an online method through which applicants can apply for PNPs. There are two ways through which you can use Express Entry.
Either you can apply for nomination at the website of the province you wish, and then you can proceed to create an Express Entry profile. All further communication will happen on the Express Entry once you receive a notification of interest online.
Check out this Immigrate as Provincial Nominee through Express Entry 
2. Non-Express Entry Stream
The second way is you create and maintain an active Express Entry profile online. Then to closely watch over the ongoing streams of each province and apply for them.
Unlike before, application processing times for most provinces have down significantly to a few months, with the utmost time being six months. But, for applications on non- Express Entry applicants, it is longer than that of the latter.
Steps to apply for Provincial Nominee Program
1) Identify your Eligibility
The first step would be to identify the province you wish for and select a particular stream for which you will be eligible with your qualifications. For this, as we mentioned earlier above, we highly recommend you
use the PNP Live Tracker available online on the Canadian immigration services website. In those, you can filter provinces and the streams they offer as per your wishes. Know what you want. That is the first step.
2) Completing PNP Application
Once the eligibility is identified successfully, proceed to apply for the program and complete the application very carefully. Usually, applicants will apply following the Invitation to Apply (ITA) from provincial governments.
3) Receiving your Provincial Nomination Certificate
Once your PNP application has been received, depending on your eligibility, you will get a Nomination certificate from the provincial government of the province you went for.
4) Submit your Permanent Residence application
After you submit your applications necessary with the Provincial Governments, you will be asked to apply for the Permanent Residency in Canada.
The Permanent Residency applications and processing of that application are taken care of at the federal level.
You can do the PR application filing either through the Express Entry's online or non-Express Entry's paper-based methods.
5) Receive a complimentary PR application and plan to arrive in Canada
Now that you have received a confirmation on your Permanent Residence application from the IRCC, the IRCC will contact you to inform you about the next steps.
You will be notified of all the necessary documents to carry with you and present to the Canadian Immigration Officer at the Port of Entry. Your intention to immigrate to Canada must be clearly stated to the officer.
Documents necessary to Apply for Provincial Nominee Program
Documents required to submit as proof vary a little from province to province and streams to streams of regions. But on average, these are the standard documents that are required as usual:
The Medical Clearance Certificate
Police Clearance Certificates
Copy and Original Passports/Travel Documents
Proof of Work experience (e.g., CV or your most updated Resume)
The Proof of Funds
These are ordinary and necessary documents that you need to show up to the immigration officer in Canada at the Port of Entry.
If you are about to apply through the Express Entry system online, most of the applications mentioned below will not be necessary.
The below-mentioned documents are only for those using through non-Express Entry linked streams, which are primarily paper-based.
Generic Application
Additional Dependants/Declaration
Schedule A – Background Declaration
Additional Family Information
Schedule 4: Economic Classes: Provincial Nominees
Schedule 4: Economic Classes: Business Nominees
Supplementary Information: Your Travels
Separation Declaration for Minor Travelling to Canada
Use of Representative
Application for Permanent Residence.
Check out this article, Application Nominees – Provincial Package. 
You need not fill up every application that we have mentioned here, but if your current status while applying corresponds with any one of the applications given, you need to apply for it.
The PDF format documents for each of the applications mentioned above can be found in the link.
Best Provincial Nominee Programs To Go For In Canada
Here are 5 best provincial nominee programs you can go for in Canada.
1) Alberta Express Entry
The Alberta Express Entry program mainly draws applicants and nominees from the federal Express Entry Pool. The prime advantage of this program is that the maximum SRC score of this program is itself is 300.
And, once you have received the nomination from the provincial government through the Express Entry system, you will get a CRS score of 600, guaranteeing your selection.
Suppose you would like to apply for Alberta PNP. In that case, there are more than enough chances for enough applicants to receive a Notification of Interest and an Invitation To Apply within a short period.
Alberta is marked to be one of the best provinces in Canada, with home to some of the best cities like Edmonton and Calgary.
2) Ontario Human Capital Priorities
Ontario undoubtedly is the top destination for immigrants from and outside Canada. Ontario's PNP offers multiple suitable streams that are most versatile for everyone.
Ontario also operates a stream called French Speaking Immigrant Program for French speakers from Quebec.
Ontario, home to big economic centers of Canada like Toronto, Ottawa, Hamilton, Waterloo, and many other cities.
The Ontario Human Capital Priorities is aligned with the federal Express Entry system, so you must have an active Express Entry profile to receive notifications.
The minimum eligible CRS score for OHCP must be 400 and above to receive a Notification of Interest or Invitation to Apply.
Ontario's Provincial Nominee Programs primarily target skilled workers from abroad to cater to large multinational companies based in Ontario.
Skilled professionals like software engineers, data analysts, business accountants, and other professionals can try this stream.
3) Saskatchewan International Skilled Worker
Saskatchewan's International Skilled Worker program is designed to bring in experienced workers from and outside Canada.
Eligible applicants need to have a minimum experience of at least one year in jobs listed in the streams In-Demand Occupation List.
The In-Demand Occupation List gets updated every year, either including new jobs or deducting old ones, all as per the economy's needs.
The Saskatchewan International Skilled Worker is aligned with the federal Express Entry program and the non-Express Entry program.
The non-Express Entry program called the Saskatchewan In-Demand Occupations Program does not ask applicants for an active Express Entry profile.
4) Nova Scotia Labor Market Priorities
The Nova Scotia, Labour Market Program offers a vast number of opportunities to its potential applicants.
The Nova Scotia Labour Market Program, is also aligned with Canada's federal Express Entry program. Nova Scotia's Provincial Nominee Program consists of two distinct categories. Category A and Category B.
The Category A of the Nova Scotia Labour Market Program is for applicants with a job offer from a Canadian employer.
This might come as a headache for those who are applying from outside Canada. Category B of this program is for applicants with experience in Nova Scotia's In-Demand Occupation List.
Remember, since this program is aligned with Express Entry, it is essential to have an active Express Entry system.
5) Manitoba Skilled Worker Overseas
If you have people like friends, family, relatives living in Manitoba, it can be used to your advantage to immigrate to Manitoba. This is one of the necessary eligibility to be proved.
Not only can friends, family, or relatives be used to establish a connection, but factors like your previous education in Canada and prior employment in Canada be used to establish a relationship.
It is mandatory to have prior experience in your profession (At least a year) mentioned in Manitoba's In-Demand Occupation List. Manitoba also has its assessment program, called Manitoba Points Assessment Grid.
An applicant is expected to score at least 60 out of 100 points to prove eligible to be given an ITA (Invitation To Apply).
Conclusion
The Provincial Nominee Program of Canada is one of the world's most innovative and liberal immigration programs.
The Provincial Nominee Program is designed so that applicants to this program have the complete liberty to choose from a variety of streams that are abundantly available in Canada.
While the applicants or immigrants benefit from this program, the Canadian economy also makes use of these talents entirely for their benefit and growth.
It is a win-win situation for everyone.