Canada has always been a favourite country for Indians to settle in. The North American government has always welcomed Indians and other immigrants openly. Canada has a good education system, and the unemployment rates are low too.
Why You Should Study and Move to Canada?
Here are some factors which will help you understand the reasons to study and move to Canada.
1. Best Cities to Live in Canada
Canada has a lower crime rate than the United States of America. Few people own a gun because they feel Canada is safe, and they don't need to protect themselves.
And how can we forget its beautiful environment and abundant lifestyle? It snows in Canada too!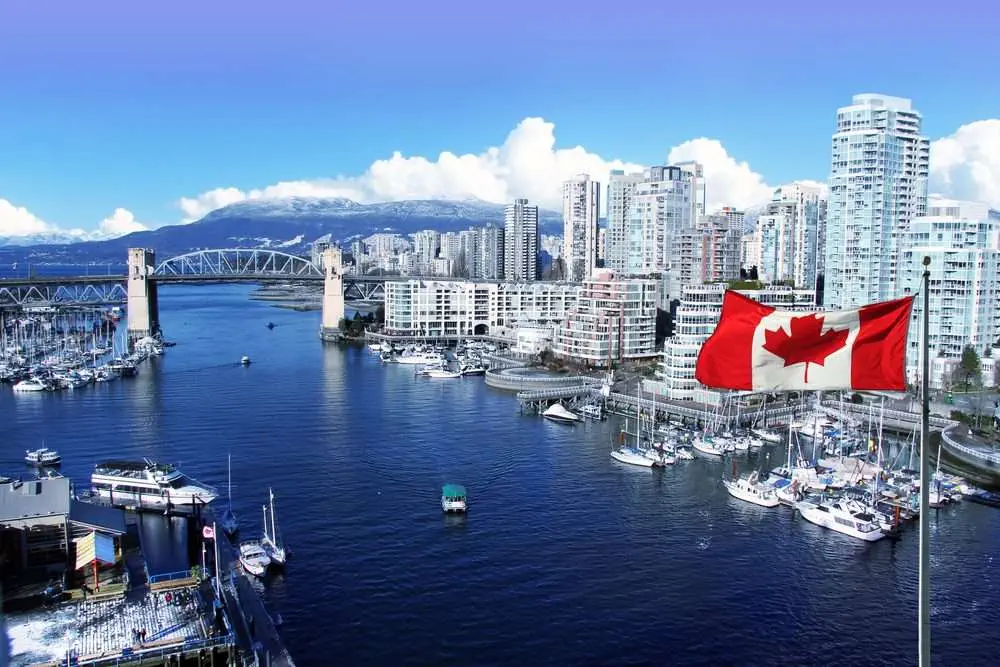 Here are the three best cities to settle in Canada:
1.1 Ottawa, Ontario
Ottawa is full of architectural gems. It is the city in which the world's most handsome Prime Minister Justin Trudeau lives. So there is a good chance of you getting to meet him.
It has functional government buildings, so Ottawa is very safe to live in. The average salary of a person living in Ottawa is CAD 50,000. The median house price is CAD 425,256.
1.2 Quebec City, Quebec
Quebec City is often called Canada's most beautiful city. It is a UNESCO World Heritage Site and the only city in the US and Canada to still have its original city walls.
It is an architectural wonderland, and you won't ever stop falling in love with this city. The average salary of a person living in Quebec City is CAD 54,538. The median house price is CAD 266,578.
1.3 Whitehorse, Yukon
Suppose you love nature and want to live in a place that is a perfect balance of nature and work life. It is undoubtedly a winter wonderland. You can also spot Northern lights in Whitehorse.
The average salary of a person living in Whitehorse is CAD 60,536. The median house price is around CAD 440,000. It is the least populated and has a magical feel to it.
2. Top 3 Universities in Canada for Further Studies
Canada is home to one of the finest universities in the world. Canada has six out of the world's top 200 universities.
It is a big country and depending on whether it is a private or public university, the fee structure, and costs change. Canada is ideal for students looking to settle in the country after completing their studies.
It is straightforward to get permanent residency in Canada, and there are plenty of job opportunities.
Here are three top universities in Canada for further studies:
2.1 University of Toronto
The Church of England earlier controlled the University of Toronto. The university's courses are designed as per British standards.
The university is famous for opening Canada's first publishing house and first forest science faculty. It is also the first university to record 1 billion CAD in the endowment.
Famous graduates from the University of Toronto are Lester B Pearson, Susan Denaker, and John Kenneth Galbraith.
2.2 University of British Columbia
The University of British Columbia has two campuses – one in Vancouver and another in Kelowna. The university has produced seven Nobel prize winners, 65 Olympic medalists, and 69 Rhodes scholars.
Around 25 percent of the university's students are international students. Getting into the university is highly competitive, and only the most deserving get admission.
Famous personalities who graduated from the university are Canadian Prime Minister Justin Trudeau, Evangeline Lilly, and Kim Campbell.
2.3 McGill University
Every year McGill University enrolls over 40,000 students. Founded in 1821, students who enter the university have the highest entering percentages than students who go to other universities.
In 1829, McGill University opened Canada's first medical facility. Famous graduates from McGill University are William Shatner, Leonard Cohen, and James Naismith.
Canadian prime minister Justin Trudeau completed his undergraduate degree at this university. He then went to the University of British Columbia for a postgraduate course.
3. Why You Should Move To Canada Right Away?
Right from the beginning and till today, Canada is one of the favourite countries for ex-pats. Not only are the people very kind and friendly, but the atmosphere is also very welcoming.
The Canadian government believes that immigration has helped the country grow and has very nice and efficient programs in place to come and settle.
And let's not forget its natural beauty, snow, and Northern Lights. After all, what will a person want more?
Here are four reasons why you should move to Canada:
3.1 Safe Country
Violence rates are 43% lesser in Canada as compared to the US. Owning a gun is very rare because Canadian residents feel they are very safe in their neighbourhoods. Canada scored 9.7 out of 10 on the OECD Better Life Index in 2014.
3.2 Broad-Minded Society
Canada legalized same-sex marriage a decade ago. It is known for its liberal reputation and has always fought for civil rights.
The biggest advantage of living in a country like this helps you differentiate the wrong from the right and accept yourself as an individual. Recently, Canada assured that it would welcome 1,200 Yazidis from Iraq by the end of 2017.
3.3 Economically Strong and Culturally Diverse
Canada has always considered immigration a major way of boosting its economy. Its sensible and well-planned immigration policies make you feel welcome in the country.
Canada also helps you settle in your initial days. From wherever you are, you'll find a community of your country in Canada.
3.4 Best Scenic Beauty
We don't even need to talk about Canada's beauty. Recently, a Canadian country started packaging fresh air and selling it in China. That's how pure Canada's beauty is.
You will never be out of adventures. From dipping into cold sea waters to trekking snow-capped mountains, you will be busy all year round.
4. PNP Immigration System in Canada
Provincial Nominee Programs is one of the top five immigration programs in Canada. Direct Entry controls the intake of some Provincial Nominee Programs (PNP) while others remain under that particular province's governorship.
In cases where Express Entry manages the PNP in question, you are expected to submit an idiom of interest into an Express Entry pool of prospective applicants.
Canadian PNP (Provincial Nominee Program) is ideal for 4 types of candidates. These are:
Individuals who are currently or have recently worked in Canada with a valid work permit.
Candidates who have already submitted their expression of interest applied to the Express Entry pool. The candidates should also be qualified for an open PNP program. These specific types of Provincial Nominee Programs base their selection of applicants from the Express Entry pool on their individual qualifications or their in-demand work experience.
It is also used by applicants who have connections to the particular province they are applying for. These connections could be a formal job offer from one Canadian employer or studies in that province.
A family member might also be able to assist with your sponsorship under this program. However, several other requirements need to be met. Having a family member residing there is not enough to make you eligible.
Applying to an Express Entry PNP has the potential benefit of being invited to apply for permanent residence for any other program governed by Express Entry other than your chosen PNP program. This gives you multiple opportunities to obtain your visa.
However, it is important to understand that all PNPs have a single result, Canadian permanent residence.
5. Getting a Spousal Visa in Canada
The main objective behind introducing the Family Class Visa category to the Canadian Government has been to help reunite families.
The Family Class Visa allows permanent residents, citizens' dependent grandparents, dependent children, and dependent grandchildren to acquire permanent residence in Canada.
There are more than one sub-categories of Family Class immigration, the Spousal Sponsorship program being one of them.
This allows permanent residents and Canadian citizens to sponsor their common-law partner or spouse for Canadian permanent residency.
For you to receive a Spouse Visa via this immigration program, your spouse, who is a permanent resident or citizen of Canada, and the applicant who is the sponsored person, must demonstrate their affiliation to be one of these three categories.
Spouse.
Common-law partner and
Conjugal partner.
The applicant and the sponsor need to be endorsed by CIC (Citizenship and Immigration Canada) to get the Spouse Visa for Canada.
Note: Canada recognizes same-sex marriage. Therefore, same-sex partners qualify to apply under this sub-category as long as they meet all qualification requirements. Below are a few eligibility conditions for the sponsor. Learn more about Canada's wried rules here.
The sponsor must be eighteen years and above in age.
He or she must be a permanent resident or citizen of Canada.
Must not have been bankrupt, in prison, charged with a serious offence, or have been under a removal order if he/she is a permanent resident.
Not have been sponsored as a spouse to Canada within a span of not less than 5 years.
Suggested Read: Is Campbell River a Good Place To Visit or Settle Down?