This article is a guide on immigrating to Canada and all the necessary things to keep in mind. 
The world's second-largest country, with the most breathtaking views, incredible wildlife, the population of some of the kindest people with a very handsome President, foods like poutine and Tim Horton's, and even money that smells maple syrup, Canada is a wonderland.
If you're looking to immigrate to Canada, we have compiled a list of resources to prevent any mishaps and protect you from fraud.
From the immigration programs to citizenship in Canada to what to expect when you finally move into the country, we here at Icycanada got you covered.
The Canadian government accepts over 2.5 hundred thousand immigrants a year, and the country is very clear with its immigration programs. One is competent or permitted to immigrate to Canada only when they can be identified under the following categories: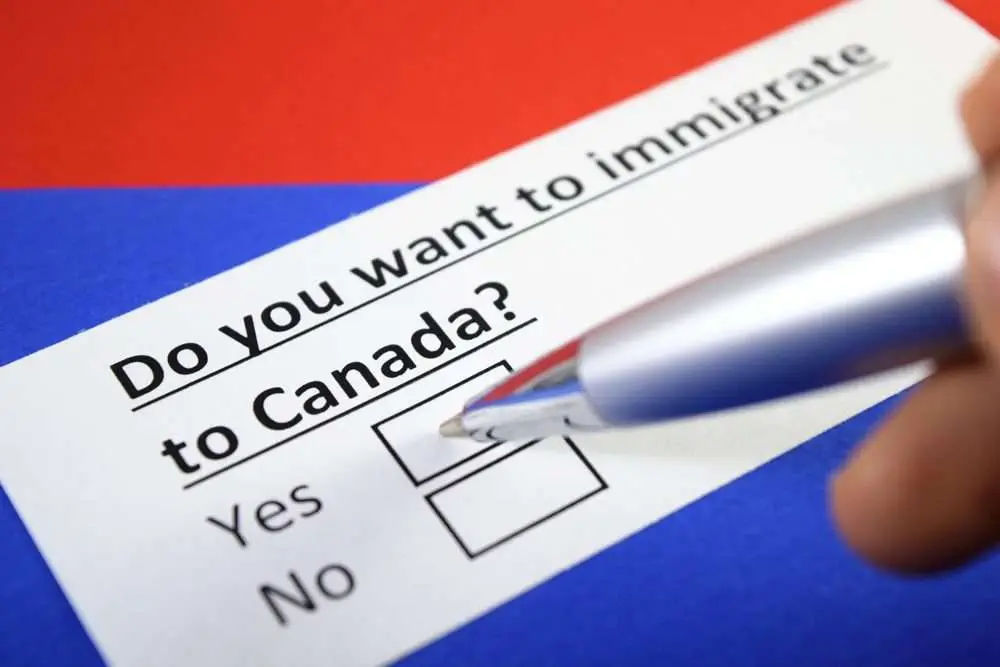 1. Family Class:
If you're a close relative to someone who owns a Canadian permanent resident status, or is a resident, like you're a spouse or guardian or immediate sibling, child (even adopted child) common-law partner or conjugal to someone; whom (and) you're financially dependent on, and they have either a permanent residence or Canadian citizenship, you are eligible to immigrate to Canada and eventually obtain a permanent residence or citizenship for yourself.
2. Economic Immigrants/Economic Immigration
Suppose you aspire to immigrate to Canada because of a previous Canadian experience. In that case, if you're in the skilled workers' category or qualify under one of the Business categories, you're eligible for permanent resident status via express entry profile.
The Canadian government makes migrating to Canada a relatively easy procedure. You can find out what niche of the requirement and process you belong to by first figuring out your purpose to immigrate to Canada.
If you're under 30, own a master's degree as well as other higher education certificates, have at least three years of relevant professional experience, are proficient in English, and possess a sizable quantity of cash in your bank deposits, you should have no trouble obtaining Canadian residency.
Generally speaking, moving to Canada isn't that simple. Although most people can eventually become eligible, not everybody is qualified. Some foreigners favor enrolling in a post-graduate degree in Canada. In order to give them time to seek for resident status, they are given a Post-Graduation Work Permit (PGWP) approximately one to two years.
Prepare to spend a significant amount of money and effort on this choice as it is not inexpensive. You will need to acquire certain documents throughout the immigration procedure.
You must gather the required paperwork, confirm your eligibility, and review your credentials during the emigration procedure.
Not gathering all the required paperwork is challenging; instead, you must meet the qualifications of the Canadian government for education and work experience in order to be pre-qualified.
2.1 Skilled worker:
Since Canada is still a Monarchy, it has multiple provinces. It means each province provides you with immigration programs known as provincial nominee programs.
These nominee programs are for those skilled workers or foreign workers that satisfy the labour market impact assessment, which is necessary for the province's needs. If someone can contribute to the Canadian economy in any way or are necessary to help with their market needs, you're provided with a permanent residence.
There is a Canadian immigration program known as the Federal Skilled worker program, which provides foreign nationals, a feature called express entry pool, which helps them obtain a permanent residence or citizenship based on their potential need and contribution to the Canadian economy.
2.2 Canadian Experience Class:
If you have International experience in Canada, that is, you belong to the category of International students that graduated in Canada, or you belong to the working class, are one of the temporary residents (or temporary status Visa) as a foreign national; even if you have commendable English or French language skills, you are eligible to apply for permanent residency.
Once you obtain Permanent residence, you can further apply for Canadian citizenship.2.3 Business Class:
Investor immigrants, or in simple terms, business persons with sufficient funds and necessary skills to run their own businesses and contribute to the economy of Canada, will be given business immigration and Canadian permanent residence.
Investor immigrants can also list their spouses, children, and common-law partners as dependents when immigrating.
3.
Humanitarian and Refugee Immigration
3.1 Compassionate applicants:
These applications are for the people that normally wouldn't be allowed to immigrate to Canada, but they can apply for a visa fo humanitarian and compassionate grounds such as:
1. Reasons for settlement in Canada.
2. Family settled in Canada. Like dependent children.
3. Future of children being vulnerable.
4. Consequences of not getting a visa.
3.2 Refugee claimants/Immigration refugees and citizenship.
People who cannot immigrate back to their home countries due to danger to their own lives, unsafe conditions, or need for refuge can claim immigration to Canada.
Under rigorous background checks and vulnerability, eligible refugees can immigrate to the country. They may also be given settlement funds.
4. Miscellaneous Immigration programs:
Canadian immigration programs include several immigration programs for dependent children, foreign workers, immigration refugees, and asylum seekers seeking permanent residency. The immigration process(es) may have a different application process and the vast majority help in obtaining a permanent resident status over Canadian citizenship.
Various Canadian immigration options include:
1. Atlantic immigration pilot program:
Canada introduced the pilot, a program launched in 2017, aimed to help small businesses or the average Canadian employer hire and immigrate skilled workers from overseas.
Specifically, Atlantic Canada hires skilled federal workers necessary for the country and the company and are willing to immigrate to Atlantic Canada. International graduates aspiring to stay here post-graduation can also apply under this program.
2. Quebec entrepreneur program:
It is a Canadian immigration program specific for business owners looking to immigrate to Canada to start a business. This economic class of people will be given multiple benefits and permanent residence status to contribute to the economy.
3. Provincial Nominee program:
Canada has multiple provinces. Each of these Canadian provinces has its own set of rules and regulations and immigration programs. Each province chooses immigrants based on the need of the applicant in the local market. They choose a select few from the tens of thousands of applications they receive every year.
The application process may be exhausting, but it is worth a shot.
4. Federal economic immigration programs:
People who wish to immigrate to Canada with skills and necessities in the Canadian labour market may apply for the federal economic immigration program and enroll their dependents to move with their families to Canada.
5. Asylum seekers:
This section partially falls under refugee claims, but people who asylum claims fall under the category of improper/irregular immigrants. These people will be provided refuge and Canadian job offer(s) to restart their lives.
6. Honorary Canadian citizenship:
Canada offers Citizenship Canada immigration to people on an honorary basis, such as the case of Malala Yousafzai.
People that Cannot Immigrate to Canada: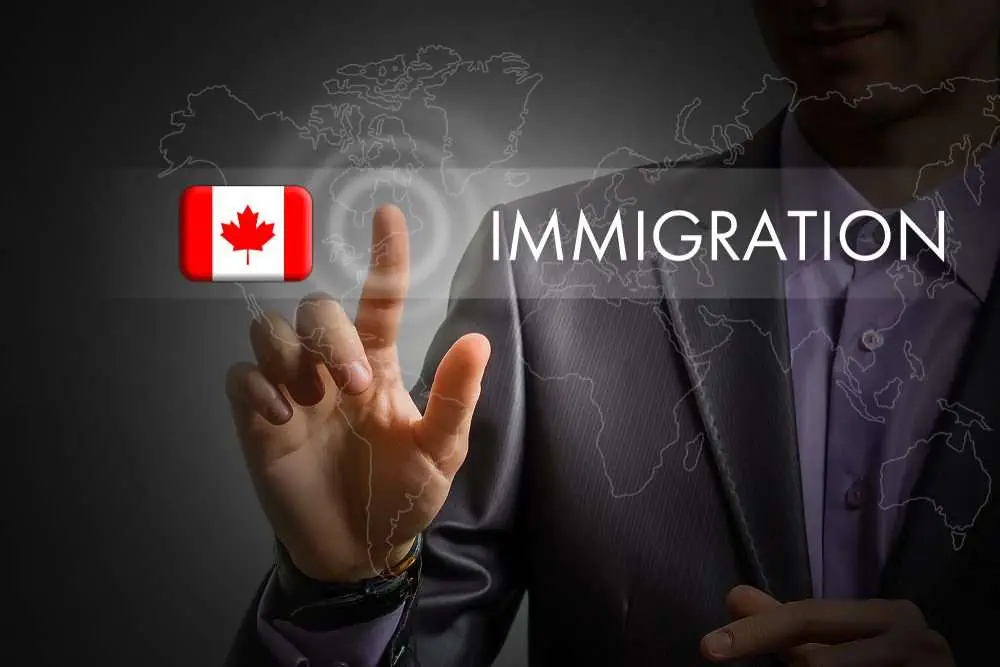 People that by Canadian law of Immigration and Refugee Protection Act (IRPA) are ineligible to apply for the immigration pathway: these people may include
1. People that cause a security threat to the nation.
2. International violation of the law.
3. International violation of human rights.
4. History of criminality or organized crimes.
5. Health issues that may cause a burden to the country.
6. Have an inadmissible member in the family.
Anyone considered unfit for immigration to Canada by the federal government for the above-given reasons will be denied a visa.
Immigration to Canada as a Student: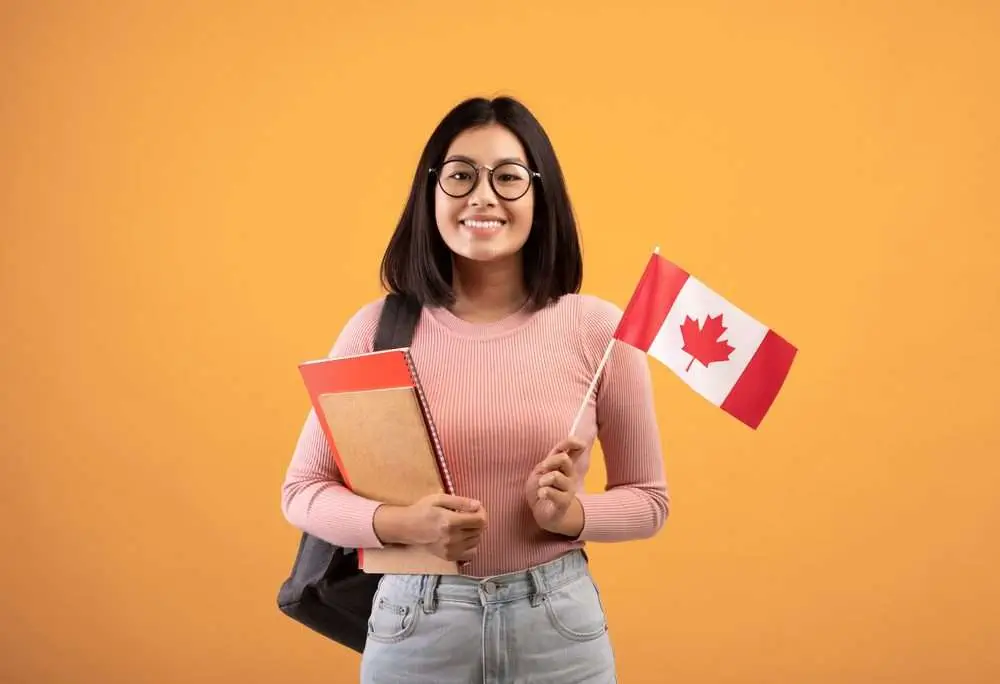 International students are provided with ample opportunities to study in Canada.
Canada offers excellent scholarships in some of the best universities globally, such as the University of Toronto, McGill University, University of British Columbia, and many more that fall under the top 5 universities of the world.
There is a points system in place to immigrate to Canada. Points are awarded for factors like schooling, English or French skills, and work experience. There are some points that can be obtained inside the nation of birth, but there are other points available here too.
Education is a key qualification factor. The majority of bachelor's and master's degrees earned outside of Canada are recognized and acknowledged, making immigration possible. Post-secondary study in a technical school presents challenges.
Foreign nationals may enroll in the universities on student visas. Upon completion of the course, foreign nationals may pursue jobs in Canada if they wish to continue living in Canada.
Upon receiving a Canadian job offer, a total of 5 years can apply for the Canadian experience class immigration to permanently immigrate to Canada.
If not, they may request their Canadian employer approve their permanent residency application under the aforementioned miscellaneous programs.
International graduates may also apply for the various programs mentioned above depending on their necessity in the local labour market of the country.
What is the difference between a work permit, permanent residency, and Canadian citizenship?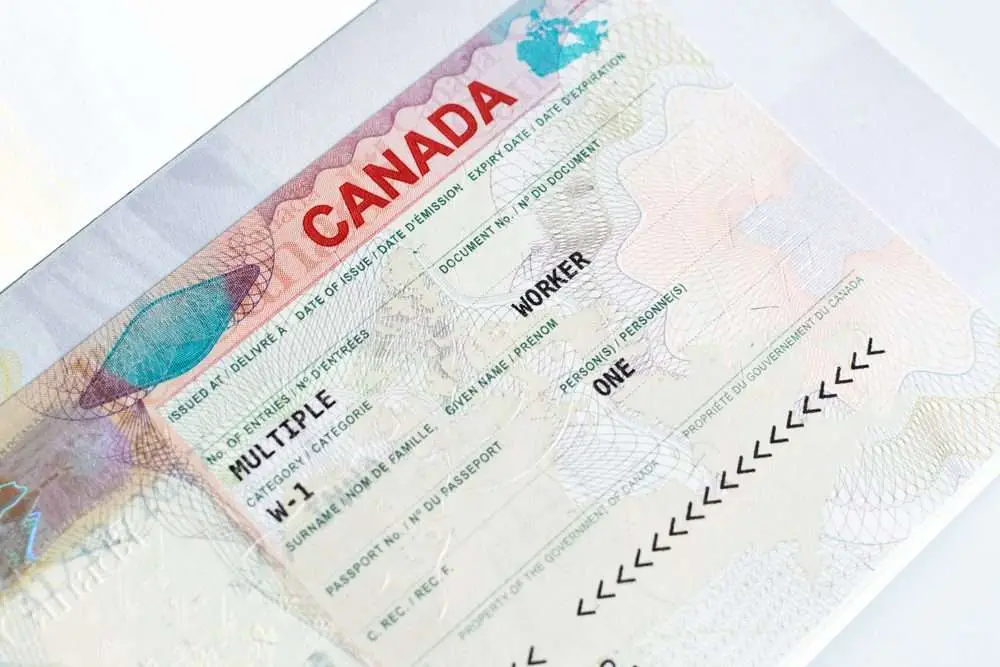 Once you receive a Canadian job offer, you may apply for a work permit to be permitted to work in Canada. A work permit is essential for proof during the immigration process as a skilled worker.
A work permit is valid for anywhere between 1-2 years.
A permanent resident has fundamental rights/ equal rights, can work anywhere in Canada, is applicable to receive medical aid, and can access government benefits and services.
A Canadian citizen is also applicable for all the above-mentioned rights, plus the right to vote, the right to be educated in a language of choice, and the right to a Canadian passport.
Will a child born in Canada get Canadian citizenship?
Yes, by Canadian law, a child born in Canada will be provided Canadian citizenship, even though his/her/their parents may only be permanent residents of the country.
What are the other things to keep in mind when immigrating to Canada?
1. Ensure to keep your work permit handy.
You will need it from customs to any legal work you require to be done while you stay in Canada.
2. Travel insurance: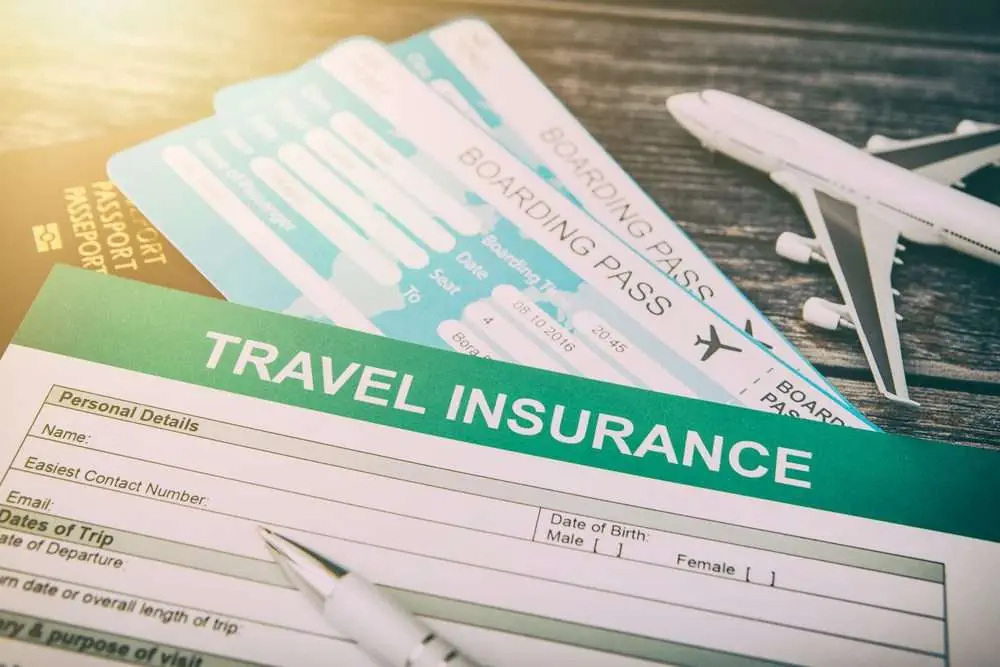 If you are immigrating to Canada, ensure you apply for travel insurance. It is essential for repair costs, health care, and many other necessities.
3. Bank statements: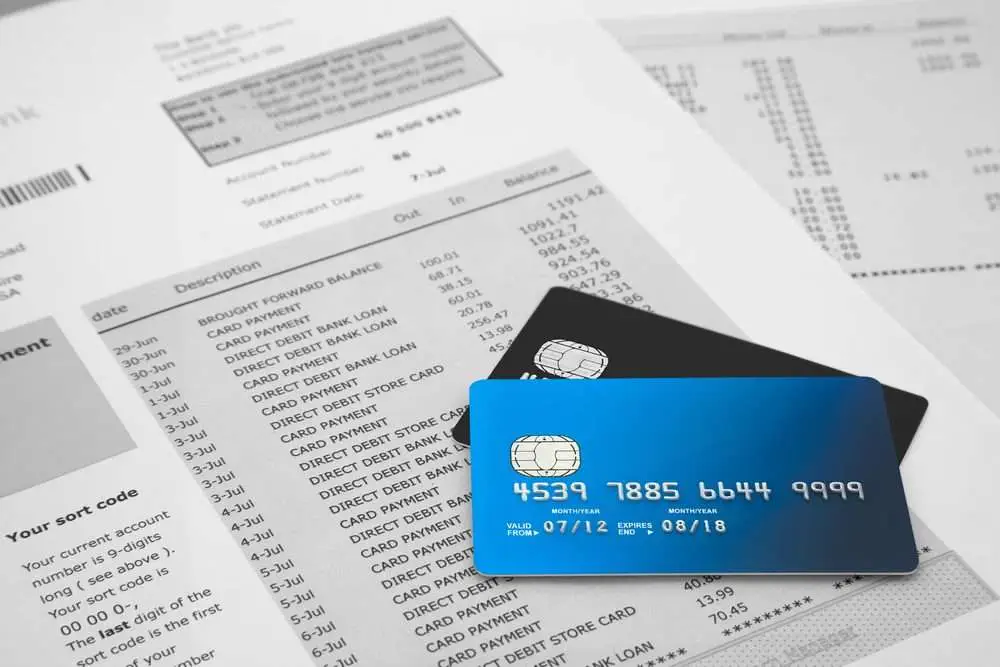 You require bank statements from the application process to the visa interview to immigration proof of funds essential for the move.
4. Ensure an up-to-date passport: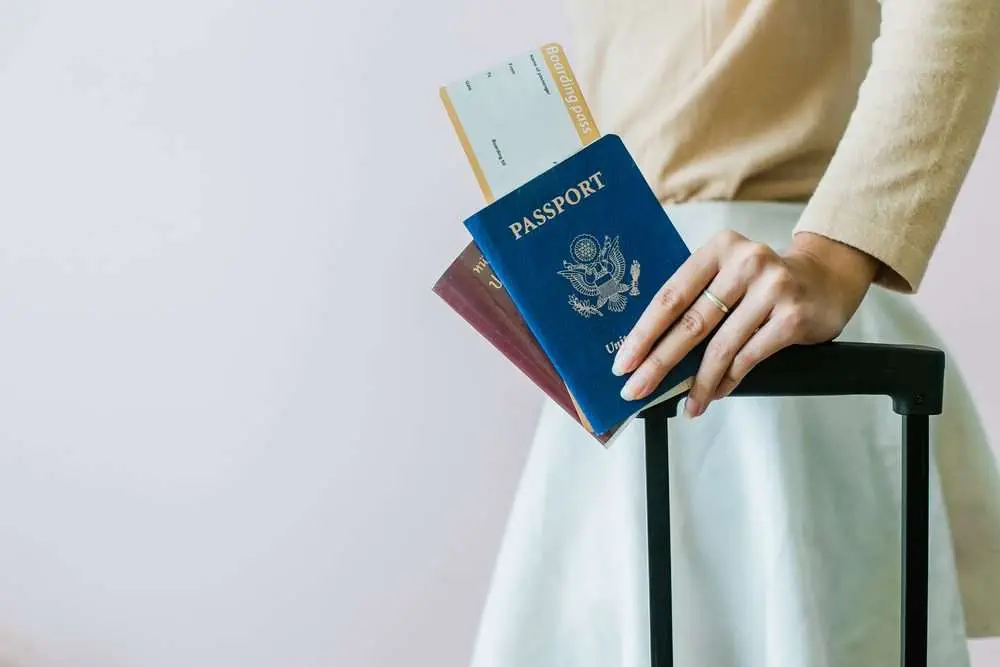 As basic as this is, please ensure your passport has not expired and is up to date with an updated photo of you for identification pride.
5. Arrange for accommodation:
Again a no-brainer; kindly ensures you've booked a place to stay, at least for a day or two, until you find a new place to settle in when you have to immigrate to Canada.
6. Accommodation references:
When you immigrate to Canada, keep in mind that you need accommodation. If not already booked, keep in mind to request your previous landlords to provide a certification of reference stating you have been a good tenant for an increased chance of availing an accommodation.
7. License:
Suppose you wish to drive or immigrate to Canada. In that case, you will require your driving license and an approval certificate from the organization that provided you with the license to apply for a driving license in Canada. Keep in mind that certain countries, such as India, have a driving license which is valid internationally
8. Pets:
If you are planning to immigrate to Canada with your pet/pets, find out from the official website the rules and the necessary immunization for both you and your pet for a smooth immigration process.
9. No claims certificate:
Request your previous insurance company to provide you with a no-claims certificate to help reduce the premium on the insurance you will have to take in Canada.
10. Medical prescriptions:
If you are on preexisting medication for any long-term conditions like asthma or require emergency medicines, so you've packed a bunch of paracetamol, please carry an approved and sealed prescription when immigrating to Canada for an easy process through the customs.
11. A new mobile phone contract:
If you want to immigrate to Canada, keep in mind to already have at least an international roaming pack for the first day before you get a new mobile phone contract in the country.
What to expect in Canada after immigrating to Canada?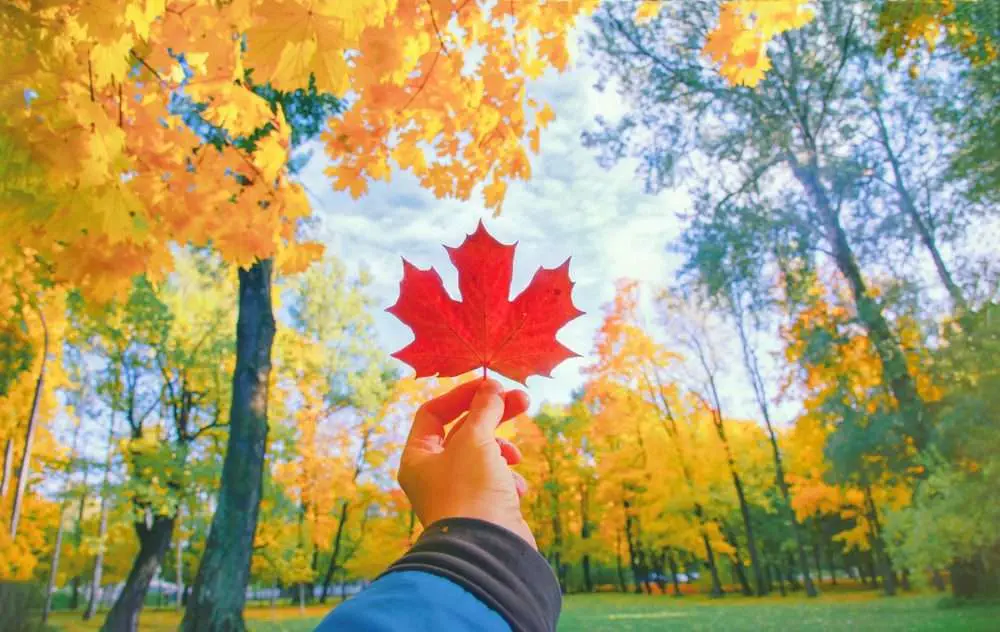 1. Canada is cold:
The most important thing to remember when immigrating to Canada is that Canada is cold. Pack a good set of warmers, gloves, cardigans, shawls, and thermos material clothes to keep yourself from freezing.
2. Canadian Citizens:
They are some of the kindest humans on the planet. Don't be afraid to ask for help and socialize with the locals to get a wholesome Canadian experience..
3. The views are breathtaking:
Canada has some of the greatest visuals of flora and fauna. Be sure to enjoy it.
4. There is maple syrup almost everywhere:
Maple syrup is a thick sweet concoction obtained from maple trees and is a signature condiment of Canada. Don't miss out on the syrup on a stick that Canadians make by pouring maple syrup on fresh snow for a sticky sweet treat.t.
5. Canada is a monarchy:
Canada is a member of the British Commonwealth, and the queen, Queen Elizabeth II of England. It means you may find provinces named such as Prince Edward Island.
6. French is an official language of Canada:
Besides English, Canadians are very fluent in French. So all those language classes you took in high school won't go to waste.
7. Canada has the worlds longest coastline:
It means endless beaches. Enjoy the water and the fish this land had to offer to the fullest.
8. Canada has great food:
Canada gives you everything from poutine(french fries with gravy and cheese curds) to French delicacies like croissants and lavender tea.
9. Canada's national animal is a beaver:
These buck teeth-ed adorable teddy best-like animals are the country's national animals. A certain secretion from beavers is also used in our perfumes. Be sure to spot these adorable builders building a water dam if you ever go hiking.
10. There are wildlife highways:
Canada grew full-fledged flora on bridges to reduce the accident incidence of wildlife. It also helps preserve the environment and is an incredible form of coexistence or conservative lifestyle.
11. Canada has the highest percentage of fresh water in the world:
With their never-ending array of lakes, these lakes are beautiful visually and have an efficient water management system. The world's oldest pool of water is in Canada.
Fishing may just become your weekend hobby here.
12. Lacrosse is the national sport:
This unassuming sport is no less than a national event for Canadians. Be sure to catch a match when in Canada.
13. World's largest underground complex:
Not Japan, not the USA, Toronto has the world's largest underground complex.
It's said to have a wide array of shops ranging from clothing to food to electronics. It's sure to leave all the shopaholics satisfied.
14. You can see Niagara Falls from Canada:
The most substantial part of Niagara is based in Canada. Don't miss the beautiful rainbow on a sunny day from the Canadian end of Niagara.
15. Some of the world's greatest hotels are located in Canada:
Unlike Las Vegas, Canada has a huge list of incredible hotels away from the limelight that is sure to provide you with some of the greatest experiences of your life.
Canada has one of the highest immigration rates globally, and it is clear why it is that way. It's a beautiful country, with a population that is very accommodating to a new culture and people; with great food, views and social life. The happiness index of the country and its employees is also very high.
Canada is also an incredible country to raise children; the education policies are good, and plenty of world-class universities offer great scholarships.
Canada, all in all, is a great country to be in.
So this is the comprehensive list of everything you must keep in mind when immigrating to Canada; save this article to help yourself figure out everything from the legal aspects to the necessities and even a checklist when travelling to Canada.
If you're planning or immigrating to Canada or already immigrating to Canada, we hope this article has helped you. If there's anything else you would like to add to this article, do let us know. We would love to hear from you.
May you have a safe journey and a great stay in Canada.
Immigration from the US to Canada
If they intend to live, study, or be employed in Canada for a period of time longer than 6 months, US citizens must get a work or study permit, just like all immigrants. Canadian immigration applications are handled in the same manner as those from people all over the world.
There are more than 100 immigration options available to Americans who want to move to Canada, ranging from sponsorship to skilled worker programs. The most well-known immigration program, Express Entry program, offers qualified candidates with Canadian permanent residence.
The Express Entry application management system covers the most popular routes for qualified labour. The Federal Skilled Worker Program, Canadian Experience Class, and Federal Skilled Trades Program are the three programs that make use of this framework.
Qualified immigrant entrepreneurs are granted Canadian permanent residence under the Start-Up Visa program.
Although the eligibility requirements for each of these courses vary, they all make use of the Comprehensive Ranking System (CRS). CRS assigns points based on variables like age, education, employment history, and language. An invitation to apply (ITA) for resident status from Immigrants, Refugees, and Citizenship Canada is frequently more likely with a better score (IRCC).
You can also use a provincial nomination program to apply. Candidates must do this by submitting a Statement of Interest to the provincial government. An applicant may receive a letter of nomination from the province, which can be used on an Express Entry application to earn more CRS points if, somehow, the province determines that the individual would be a suitable fit for the province. In the Express Entry system, provinces may also search for applicants who they believe have the qualifications, training, and work experience necessary to boost the country's economy. Through a procedure known as an enhanced candidacy, they might encourage the nominee to apply to the state even if the candidate has still not sought a nomination. It's crucial to understand that receiving a provincial nomination doesn't really guarantee a candidate will be given permanent residency. The IRCC, which operates at the federal level, has the last say.
Under the family class sponsorship program, Americans with family, spouses, or common law partners are eligible to immigrate to Canada. An adult spouse, prevalent partner, dependent children, parents, or grandparents who are Canadian permanent residents or citizens may be sponsored. The qualifying requirements vary depending on how many family members are sponsored and how close those family members are to the sponsor. Only under certain situations are relatives like aunts, uncles, cousins, and siblings eligible for sponsorship.
The Canada-US-Mexico Agreement (CUMSA) enables persons who are CUSMA professionals traveling to Canada as part of a CUSMA intra-company transfer or as CUSMA traders to obtain a temporary work permit more easily.
Global Talent Stream
The Global Skills Strategy of Canada includes the Global Talent Stream. When Canadians aren't available for specific positions, this federal program enables firms in Canada's high-growth and IT sectors to expedite hiring talented foreign workers. In order to be hired under this fast-track program, candidates must fulfill a number of criteria, including submitting a Labor Market Assessment (LMIA) and agreeing to specific pay conditions, among others. The goal of Immigration, Refugees and Citizenship Canada (IRCC) is to handle Global Talent Stream work permit requests in one month or less.
Intra-Company Transfer
Many American companies have associate offices, branches, or subsidiaries in Canada as it is the two countries' greatest trading partner. With the help of the Intra-Company Transfer Program, foreign companies can relocate essential personnel to Canada without first completing an LMIA (LMIA). Executive, management, and specialized knowledge workers may be qualified to relocate to Canada alongside their families in order to accept an intra-company transfer position.
Suggested Read: 
A Guide For All You Need To Know About Canadian Visitor Visa