Are you from Australia and planning to move to Canada? In that case, this is your complete guide on how to move to Canada from Australia. We have everything covered for you.
It's all sorted from your immigration details to costs, visa requirements, and everything else you need to know while moving.
The vast expanses of nature and remote wilderness are what draw people toward Canada. It is not just the world's second-largest country but one of the most beautiful countries in the world.
And it is a heaven on earth for outdoorsy people. Canada has something for every people.
From vibrant cities, colourful cultures, and a liberal mindset to fast-developing technologies, Canada is the ideal place to relocate to.
In fact, according to the 2016 International Survey, Canada was ranked as the 12th best destination choice in the world.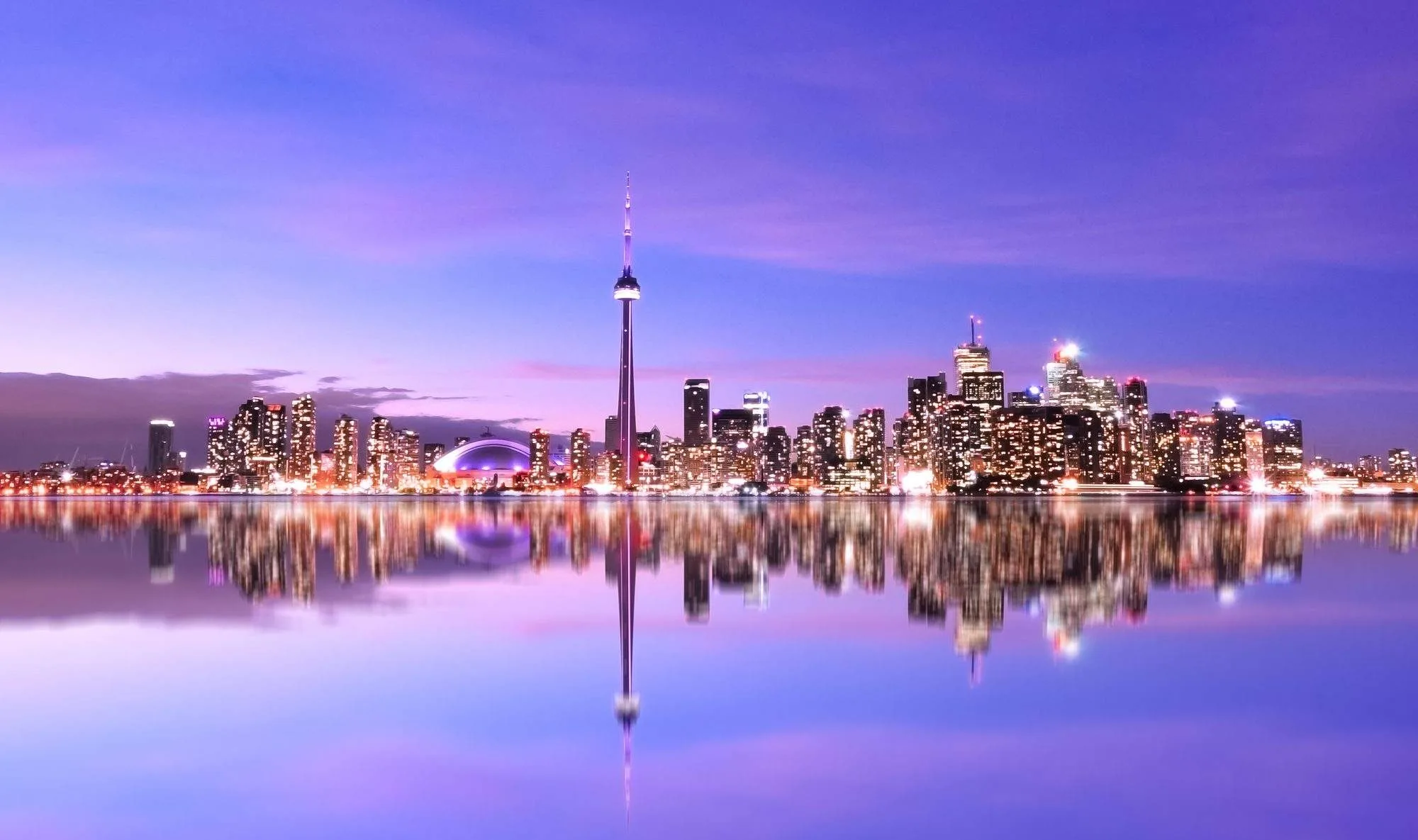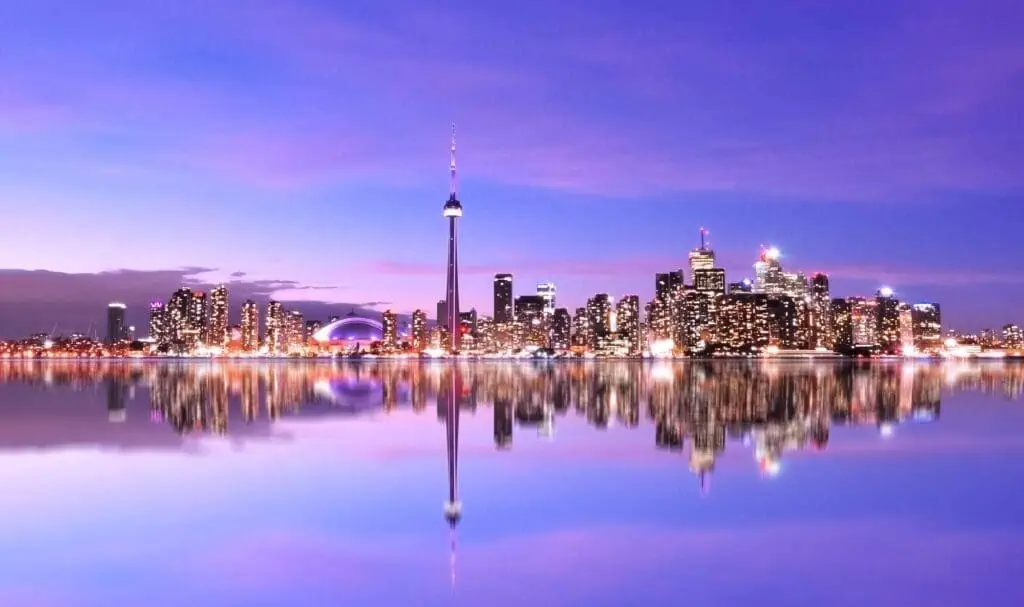 Canada is blessed with outstanding scenery, a booming economy, and an exceptional economy; these are the biggest reasons people relocate to Canada. Canada has living standards that are almost difficult to ignore; people relocate for a change of pace.
When you're thinking about moving to Canada from Australia, you are probably worried about how to begin and mostly where to begin. That's where we have you covered. Below we will list all the steps you need to be following to move to Canada from Australia.
Also, click here to know ten good reasons for moving to Canada is a good idea.
How To Move To Canada From Australia: 7 Things To know
Moving from Australia to Canada is easier than migrating from any other country.
These two countries share a unique relationship, both being members of the Commonwealth and having language and cultural links, making the whole immigration process easier.
Here is your step-by-step guide on what to do and how to move to Canada from Australia.
1. Applying For The Appropriate Canadian Visa
The first step how to move to Canada from Australia is to apply for the right visa.
Australian citizens relocate to Canada almost every year. Interestingly, Australians do not need a visa to visit Canada according to Canadian immigration rules.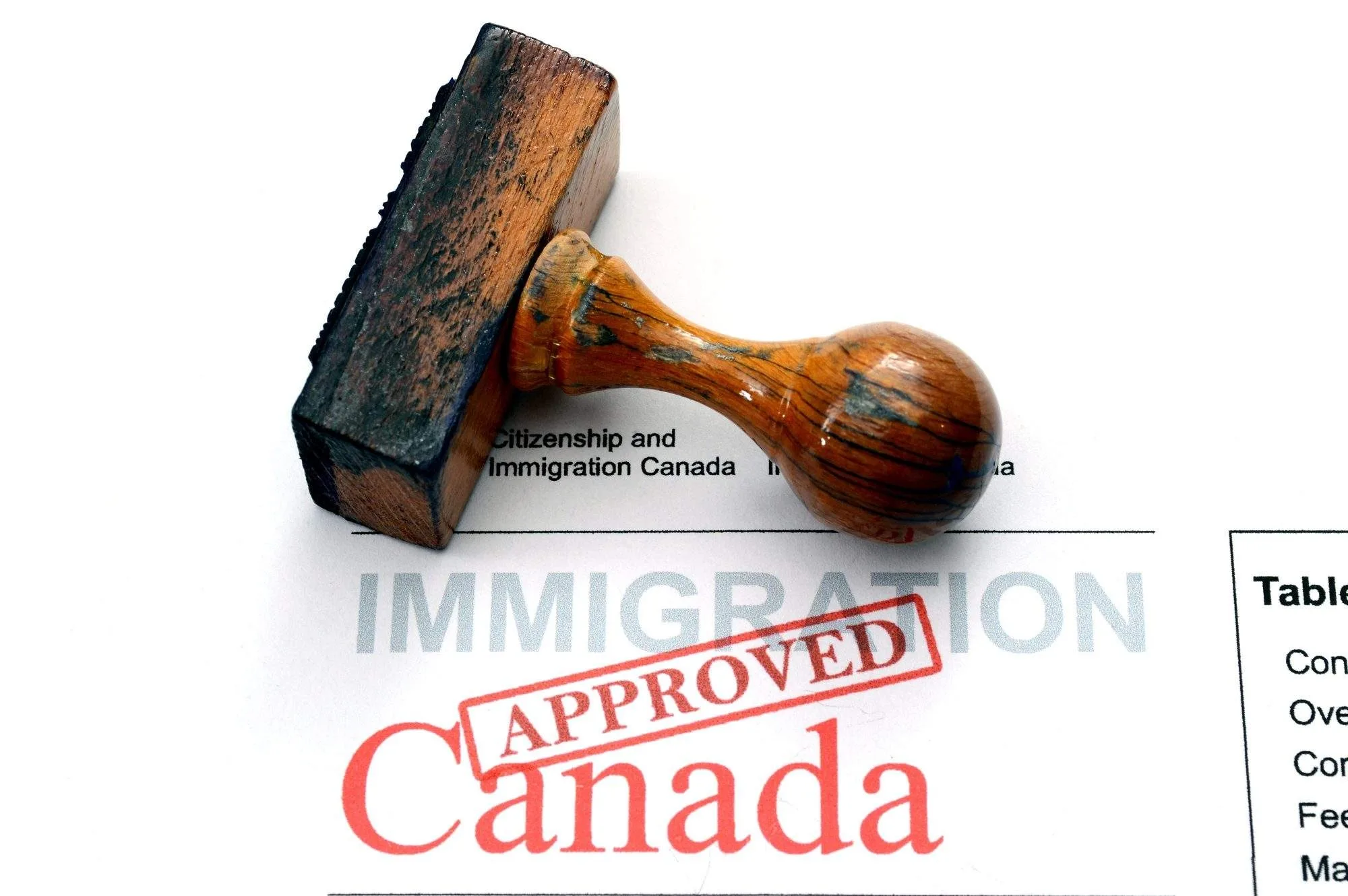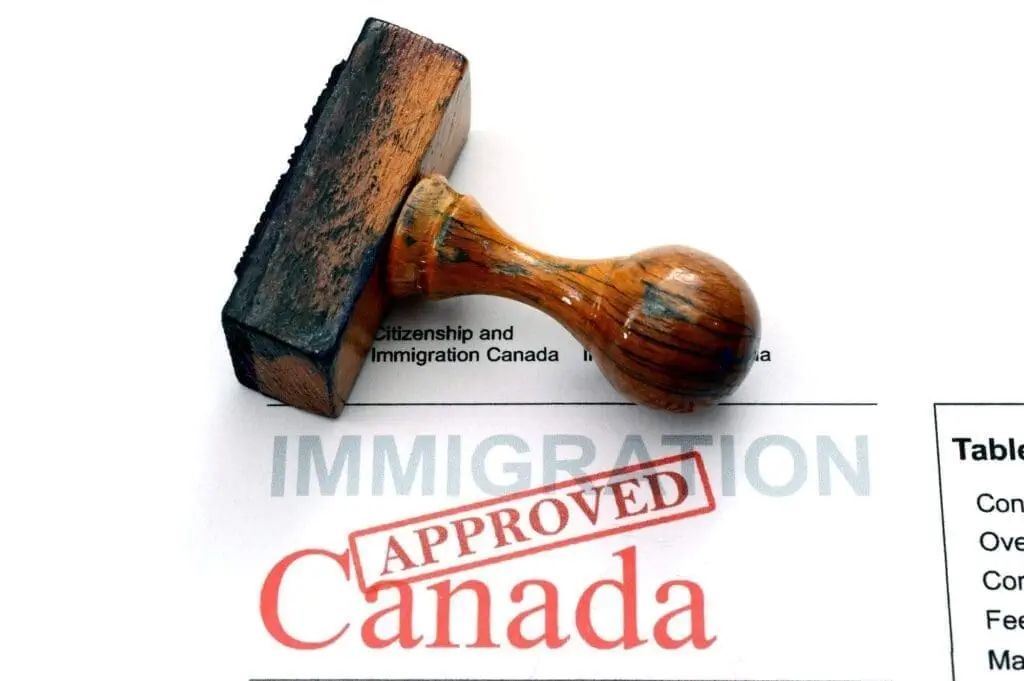 However, if you move to Canada or live in Canada for over six months, you need to go through visa application processes.
There are several different options to apply and be eligible to immigrate. However, many visa processes require some minimum criteria to meet. The requirements may be as follows-
Having the right job.
Having the necessary or minimum level of education.
Having a provincial nomination.
Having proper language skills, English and French.
And not having any criminal background.
There are over 70 different kinds of visa programs that you can apply for, of which the Express Entry (EE) program has become one of the most popular visa programs. With the Express Entry Program, many have easily made Canada their home.
The Express Entry program further has three categories that you might fall under:
 Federal Skilled Worker.
 Federal Trade Worker.
Canadian Express Class.
Other programs such as the Provincial Nominee Program, Family Sponsorship, Business Immigration, and Study Permits are also available for you to consider. The 'Working Holiday Visa' is also another popular program people mostly choose.
Under the Working Holiday Visa, individuals can take up any job or work for almost two years. This visa is an ideal work permit for those who want to experience what it's like living and working in Canada for a particular time.
Consider yourselves lucky, as Australians are the only ones to get an unlimited quote of slots in the working holiday visa under the International Experience Canada Program.
When & How To Apply?
Since the Canadian Government allows Australian citizens to visit without any visa requirements, it's totally up to you to start your application process.
You can choose to start the visa application process while you're still in Australia and planning to immigrate. Or once you visit Canada, lookup for a job, and get a little settled, you can start the process then as well. It is flexible for you in both ways.
Once you are done with the visa process, the main step to moving to Canada from Australia is done.
2. Important Documents To Keep a Check On
The next thing you need to know when you're thinking of moving to Canada from Australia is the documents you will need. Here is a list of all the important documents that you need to keep ready with you.
i) ID & Passport
When you're immigrating to a different country, you need to keep a check on your most important legal documents, which are: your ID & Passport.
Because when you are going through the visa application process, these two documents will be needed first. So, you need to make sure they are up-to-date and do not expire soon.
ii) Education Credential Assessment
Education Credential Assessment (ECA) is needed to certify or prove that your educational qualifications such as a graduation degree, post-graduation degree, PhD, or any other educational qualification are equivalent to Canada's educational standards.
You can apply for the ECA on the World Education Services Canada website. While you're on the website's landing page, you will need to select the option for "immigration purposes."
iii) National Occupational Classification (NOC) Code
Every job has its level and a four-digit code assigned to it. And many visa programs are only applicable to certain jobs, so it is necessary to find your best fit.
You can find the level and code of your desired job on the CIC (Citizenship and Immigration Canada) website.
iv) Language Tests
If you wish to be a permanent resident in Canada or work for a temporary period, you must know the local languages such as English & French. However, the country only accepts specific language exams for your visa application.
Following are the language exams that are considered by the country:
TEF (Test d 'evaluation de Francis).
Canadian English Language Proficiency Index Program.
IELTS General Training (International English Language Testing System).
v) Biometrics
If you wish to immigrate to Canada, whether with a work permit, study permit, or even a visitor's status, you must provide biometrics. It is required to be provided for your visa application to be processed and approved.
It is to help ensure your online security and proof of you are a legitimate traveller.
3. Age Limits To Relocate
When you're thinking about moving to Canada from Australia, you will also need to check whether there are any age requirements for the different visa programs.
The Government of Canada introduced the Express Entry Immigration program under the Federal Economic Programs. The Express Entry program considers 'age' as a ranking factor for the application process.
Up to 12 points are allotted to applicants between the age of 18-35 years. The allocation of 1 per year reduces applicants with ages above 35 and below 47.
4. The Best Time To Move
While learning how to move to Canada from Australia, you also need to know when is the best time to move.
Canadian cold is famous worldwide, so you need to pick the right season to immigrate. You need to know when would be the best time to socialize with people and find the best accommodations and jobs.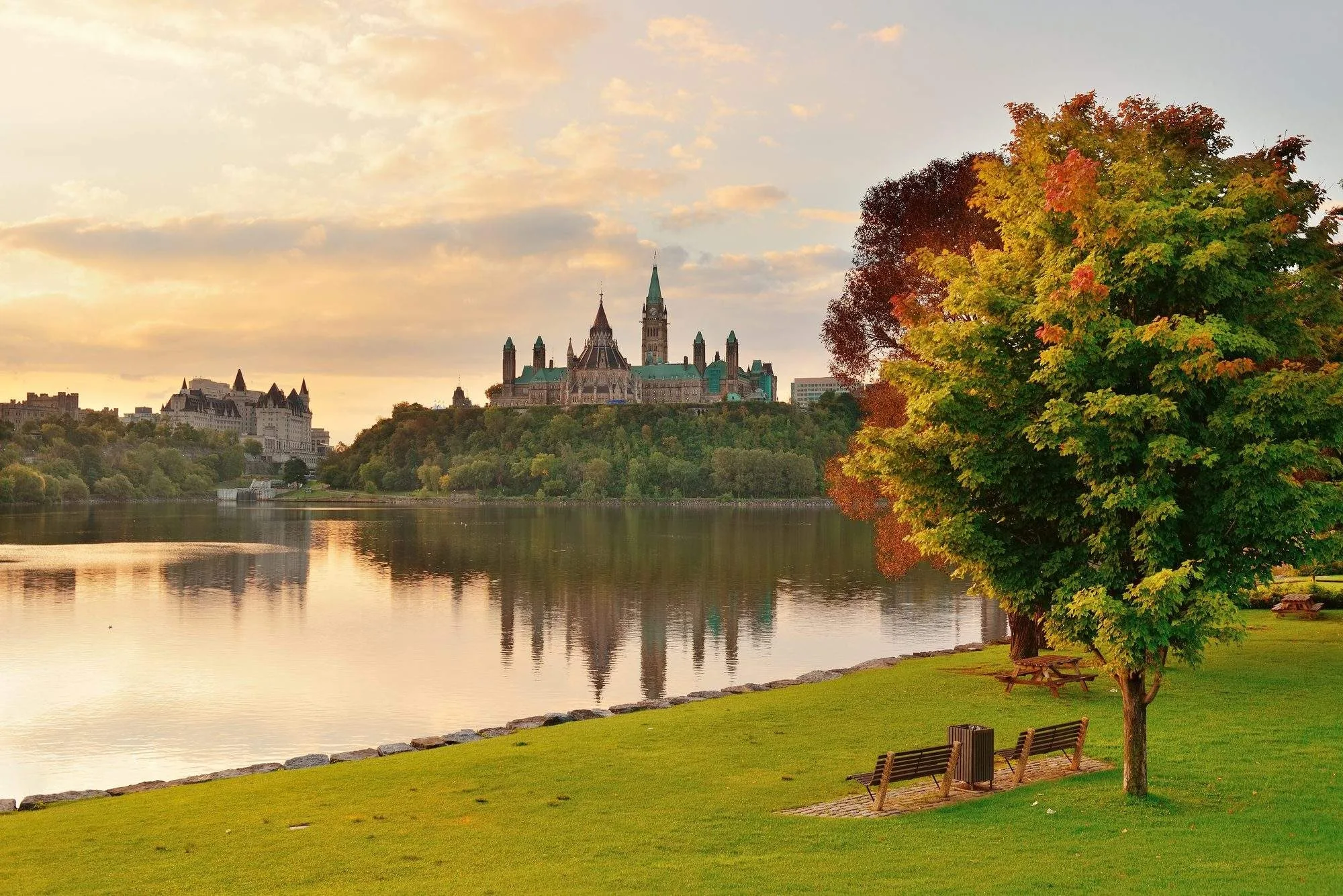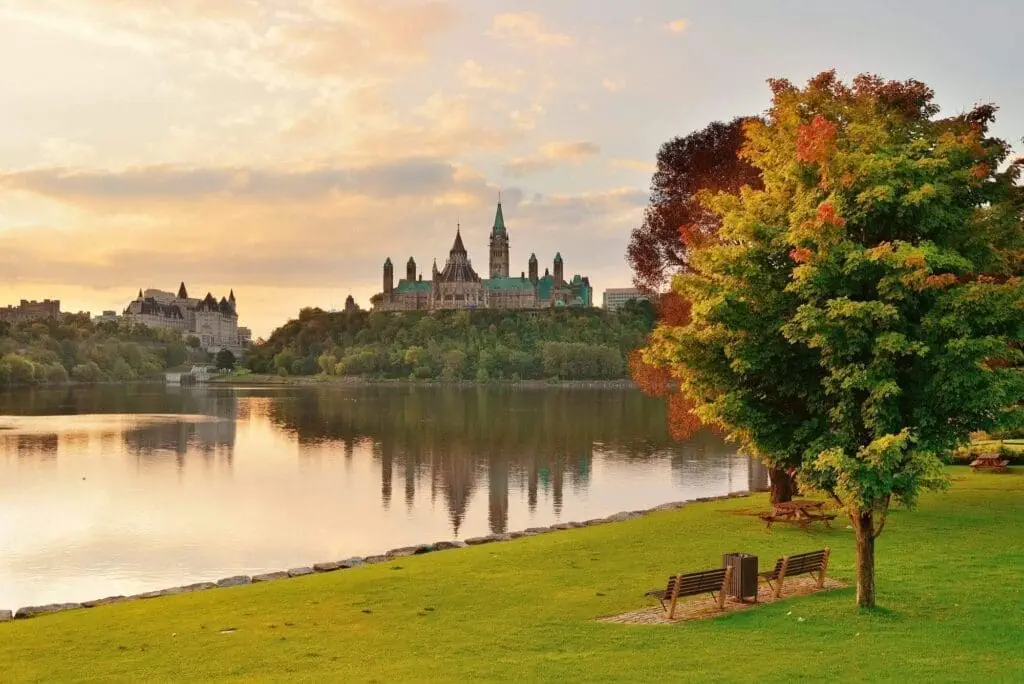 The best time to move to Canada is during the spring or summer. Both seasons offer you a handful of chances to explore the beautiful countryside cities to their best and give you plenty of time to settle for the chilly winters.
This is also the best time for job seekers, as companies are more likely to start their hiring processes in March/April.
5. Choosing a City or a Town to Move In
And here comes the most difficult decision one has to make. While you're in the thought of moving to Canada from Australia, you will also need to keep a check on the cities.
A surprising number of Australians are moving to Canada and are settling in cities and towns all over the country. Each city has its charm & delight. But to help you choose one, we have picked some of the best cities in the country.
i) Vancouver, British Columbia
Vancouver is not just the best city in Canada, but it is the best in the world. It is a popular destination due to its vast stretches of natural landscapes. Vancouver is not just about the breathtaking views and the Pacific Ocean, there's more to it.
It has top-notch education and healthcare facilities, which is why most people choose Vancouver over any place else. And along with that, Vancouver is also amiable. It's a multicultural city, embracing all niches of arts and traditions.
Tip: Vancouver offers you plenty of employment opportunities.
ii) Toronto
Living in Canada's financial capital is, for sure, a delight. Toronto is the largest city in Canada, with an abundance of opportunities to grow. It is ranked as the most livable city in the world.
One of the best things about Toronto is its multicultural vibe. The only drawback Toronto has is that the lifestyle in Toronto is quite expensive.
iii) Victoria
Victoria is for those who want to feel close to nature. It is a small attractive city with a slower pace of life and hence ideal for people who want to experience the beauty of Canada.
Victoria attracts many people every year by offering job opportunities in the political and media field. And along with that, Victoria is visually the most attractive city you will ever come across.
So now you know a little about how to move to Canada from Australia and where to move in.
Also, if you are a little on the budget, click here to check outthe 11 best   cheapest towns to live in, in Canada. 'How to move to Canada from Australia' is not that difficult, but where to move surely is.
6. Moving Your Belongings To Canada
Now that you know how to move to Canada from Australia and all the processes involved, the next thing to know is how to move your belongings to the new country.
To move your goods and belongings from Australia to Canada, you can always turn to OSS World Wide Movers. It is the only specialist international movers in Australia, which is why it ensures quality services.
For more than 40 years, OSS World Wide Movers have assisted individuals, students, and business persons relocating to Canada.
They provide a safe and reliable service and are fast and efficient through customs inspection on arrival in Canada.
Your belongings take approximately 5-7 working days for clearance. And you can also move your motor vehicles or motorbikes to Canada. However, this service is not provided by OSS World Wide Movers.
It is a depot-to-depot service by the customs partners and is only provided when you meet the customs criteria.
While selecting an overseas moving company, there are a few things you should take note of-
i) Damage Insurance- Check whether the company has a valid insurance policy or not. During the transportation of goods overseas, there are always chances of things going wrong.
ii) Experience- It is only wise to choose a moving company with good experience to provide a safer and more reliable service.
iii) Mode of transportation- Most moving companies transport goods via air, but there are other available options. So it will benefit you to know which model of vehicle your company is using.
7. Open A Bank Account
Now you are almost aware of everything you need to know on how to move to Canada from Australia. The next thing to know is whether you will need a new bank account or not.
Canadian and Australian dollars almost have the same value, yet your Australian banknotes will not be accepted in Canada. So, you need to open a new local bank account as you move to Canada.
As a newcomer to Canada, there are a few best bank options you should consider:
i) Scotiabank Start right Program: Scotia bank is the 3rd largest bank in Canada. Through the program, they offer immigrants 12 months of free access to chequing accounts.
ii) HSBC Bank Canada New Comers Program: It is one of the biggest banks in the world and Canada's top international bank. You can earn up to $1,000 in rewards through their program as you open a chequing account.
Takeaway
These are the 7 important things you need to know on how to move to Canada from Australia. Canada is a great place to live in.
It provides first-class education as well as health care services. Living in Canada is like a better mix of your urban life with your fun life.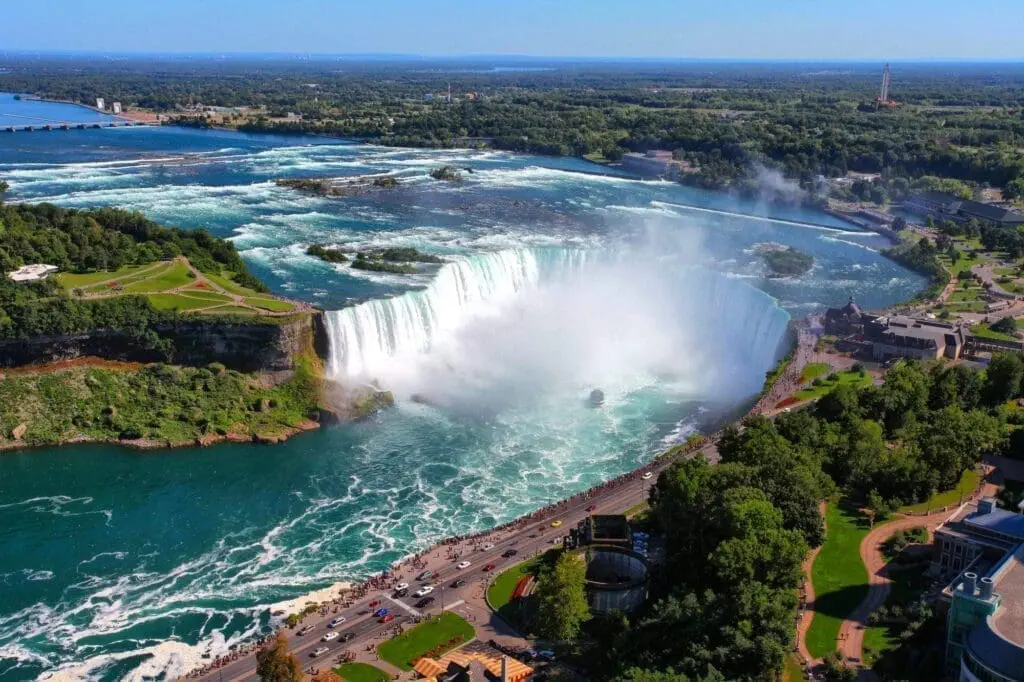 And we hope this article has covered everything you need to know on how to move to Canada from Australia. Also, share your experiences with us in the comment section if you have relocated to Canada from Australia.
And if you have any insights on how to move to Canada from Australia, do let us know that as well.
As an Amazon Associate, Icy Canada earns from qualifying purchases.
[amazon_auto_links id="81298"]
The Icy Canada team strives to create content that matters. It's why our content is written by travel writers, authority experts, well-known authors, and niche experts. Our content is also periodically reviewed by expert authors for accuracy and trustworthiness.
As an Amazon Associate, Icy Canada earns from qualifying purchases. [amazon_auto_links id="81298"]