If you are looking for a place to stay at Tofino for your next trip, wait no more! This article gives you the overall idea of some of the excellent and well-known resorts and hotels in Tofino that can make your stay more memorable. The best Tofino hotels can beautifully depict the Tofino's cultures without affecting your style of living. So, get ready and pack your bags for your next trip to Tofino.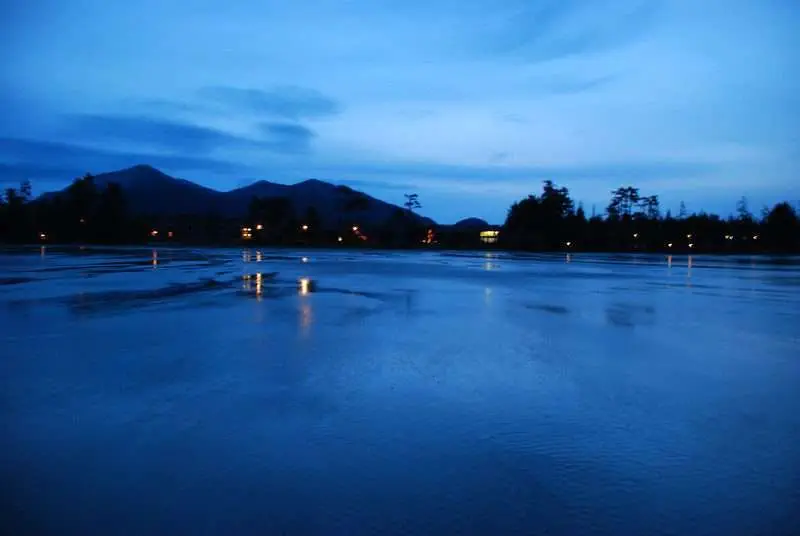 Best Tofino Hotels & Resorts
The beautiful and tough city of Tofino has a lot to offer. Tourists and travelers have been flying to this place to get acquainted with the Canadian cultures and beauty. For spending some unforgettable memories at Tofino, you need to find the best hotels in Tofino that can perfectly suit your expectations. The following 10 popular hotels and resorts can certainly be quite helpful for your vacation.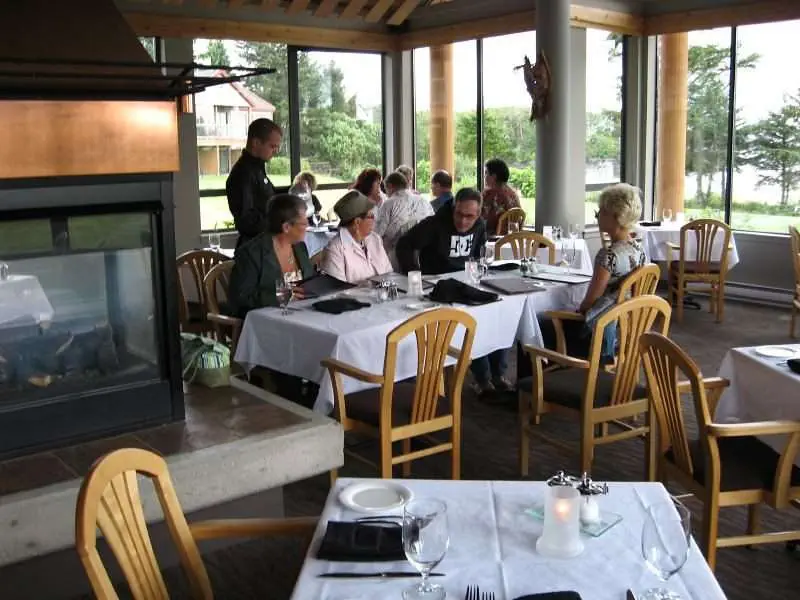 1. Hotel Zed Tofino
Location: 1258 Pacific Rim Highway, Tofino, BC V0R 2Z0, Canada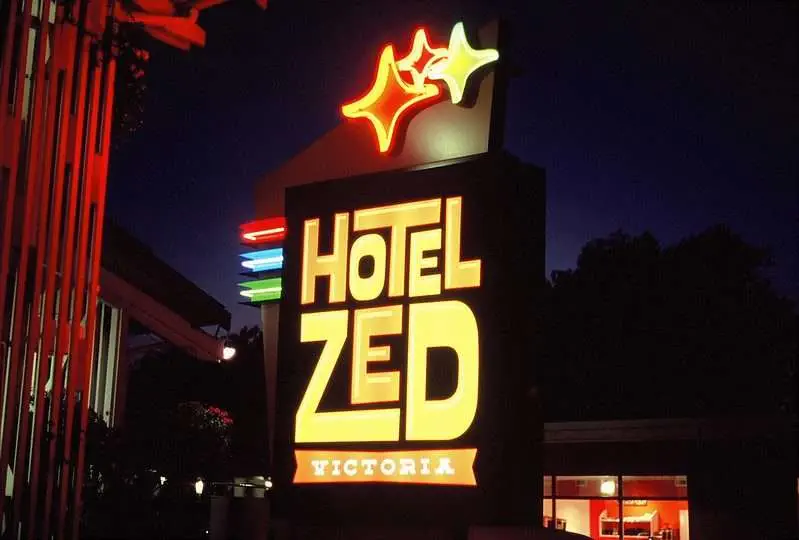 Hotel Zed Tofino is one of the fanciest and coolest Tofino hotels. It is situated on a paradisiacal land near the West Coast of Vancouver Island. With a classy interior that gives the vibes of 70's hotels, it serves some extraordinary services. There are interesting things like a psychic den, interactive van, disco, and a secret retro arcade.
On the hotel premises, you can find the construction of a bike path through the lobby. It is rare to find hotels that have a bike path running straight through the lobby. Do not miss out on the mini disco, psychic's den, and the retro arcade.
Their praise-worthy live-fire restaurant & bar, 'Roar,' and 'Beachside Provisions,' serve delicious foods, drinks, and beautiful West coast gifts. This a great place to visit with friends to enjoy the beautiful site, sip wine and relax at the nearby beaches.
2. Tofino Motel Harborview
Location: 542 Campbell St, Tofino, BC V0R2Z0, Canada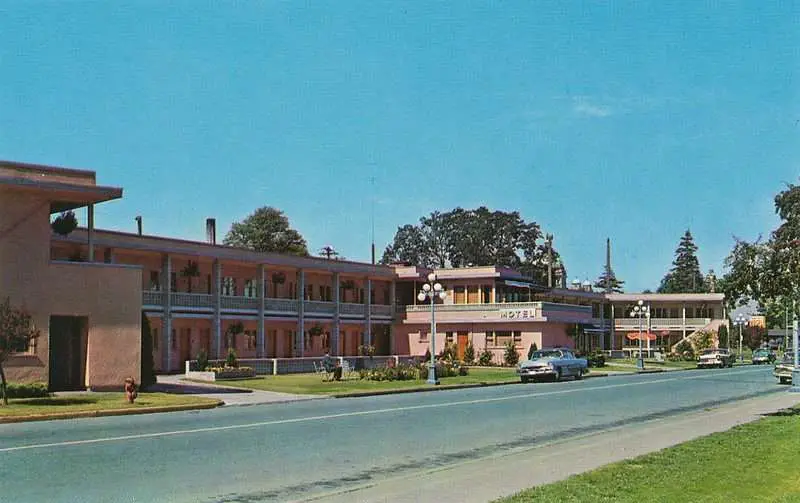 Tofino Motel Harborview is one of the best Tofino hotels in the town. This beautiful property is situated in the heart of downtown Tofino adjacent to Pacific Rim National Park that allows you to enjoy and connect with nature that is filled with adventure. The Tonquin beach is near the motel, a beautiful place to sit and enjoy kids and families.
The place has great room and accommodations for its guests and visitors. They also serve the best food menu in their awesome restaurants, pubs, and bistros that are just steps away from your room. It is a must-visit place if you are planning to stay at Tofino for your next trip.
3. Pacific Sands Beach Resort
Location: 1421 Pacific Rim Highway, Tofino, BC V0R 2Z0
Pacific Sands Beach Resort is a beachfront haven on the West Coast of Vancouver Island. This beach resort is one of the best luxurious hotels in Tofino. This place provides the best front row seats at nature's greatest waterpark. You can enjoy some peaceful beach walks, world-class surfing, delicious food scenes, and year-round events.
They have the best selection of surf-in/surf-out accommodations, including private beach houses and hot tub suites that are beautifully equipped with comfortable beds, furniture, and other useful amenities.
They are one of the popular hotels in Tofino because of their spacious rooms at reasonable prices and their amazing service for their guests and visitors. They also provide surf lessons to teens and children by expert surfers to enjoy the playful waves of the beaches.
4. Best Western Plus Tin Wis Resort
Location: 1119 Pacific Rim Hwy, Tofino, BC V0R 2Z0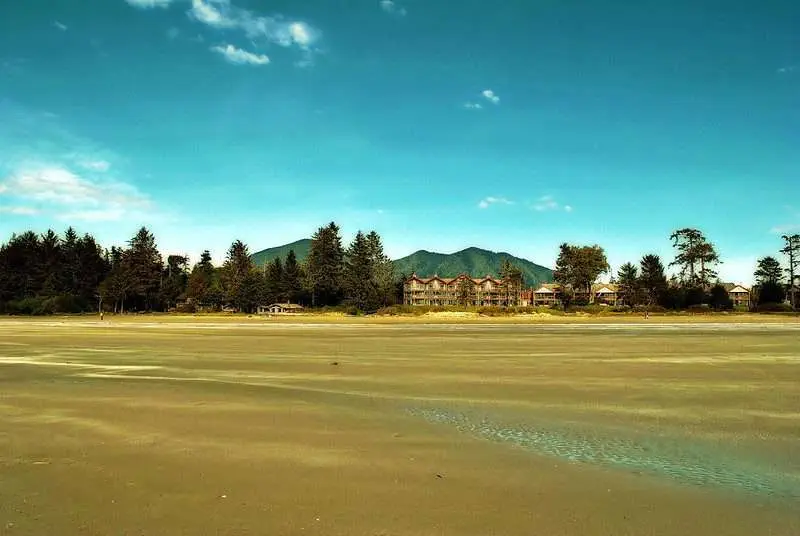 The resort chain of Best Western has been blowing the minds of travelers, tourists, and guests for years. Best Western Plus Tin Wis Resort of Tofino, located on the secluded sandy beaches of Tofino, welcomes travelers with amazing ocean-front, exclusive views, and beauty of West Coast haven. You can sit and relax at this beautifully-built resort after your adventure and exploration of the city. The resort offers incredible and impressive accommodation within almost 85 luxurious ocean-front rooms.
If you are here in Tofino, you must visit and book your stay at one of the best Tofino hotels, Best Western. You can enjoy a breath-taking sight from your window while comfortably relaxing on the cozy bed and well-lit rooms. They also provide complimentary breakfast and 24/7 guest service.
5. The Maq Hotel
Location: 120 First St, Tofino, British Columbia V0R 2Z0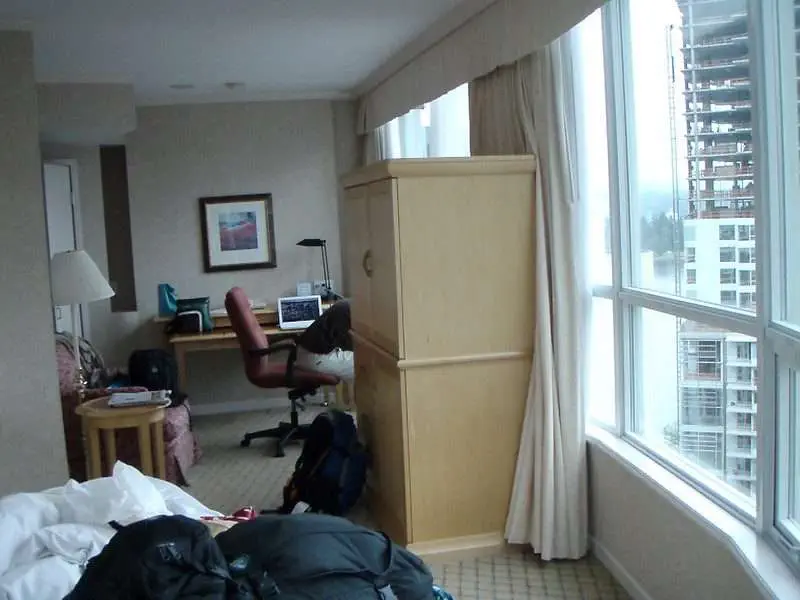 The authentic and eclectic vibes of 'The Maq Hotel' are going to startle you at first. This hotel, situated at the heart of the village of Tofino overlooking the harbor, is considered among the best Tofino hotels. The enthusiastic and energetic atmosphere of the hotel will definitely pull you towards it.
The uniquely built comfortable rooms and bed can make your night's sleep quiet and relaxing and can set you up for an amazing day. Do not forget to check out their in-house restaurant and café that serves scrumptious foods and the best coffee you can ever imagine.
Their beer and wine store is exceptionally appreciated by many customers and travelers who have made their stay at this hotel. They serve some of the most stunning libations you can ever get in Tofino. One of the hotel's unique features, its onsite pub is a haven for arts, cultures, and music lovers.
6. Middle Beach Lodge
Location: 400 MacKenzie Beach Rd, Tofino, BC V0R 2Z0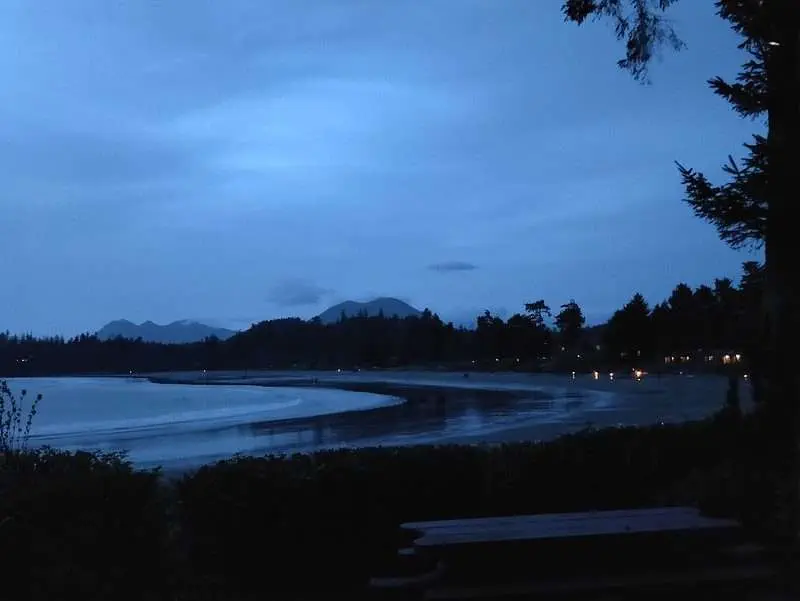 Middle Beach Lodge is one of the best upscale and rustic Tofino hotels. This lodge is spectacularly located on over 40 acres of West Coast oceanfront with a private beach, rugged headlands, and 20 rustic self-contained cabins.
You can visit the picturesque village of Tofino, which is 3 kilometers from the lodge, and learn about the town's eclectic culture. They offer you the best treehouses with exquisite forest and partial ocean views.
Each lodge room is built with a queen-size bed, sitting balcony, kitchenette, and gas fireplace. This place also serves as an awesome place to organize weddings, birthday parties, and other important ceremonies with a great service system.
7. Long Beach Lodge Resort
Location: 1441 Pacific Rim Hwy, Tofino, BC V0R 2Z0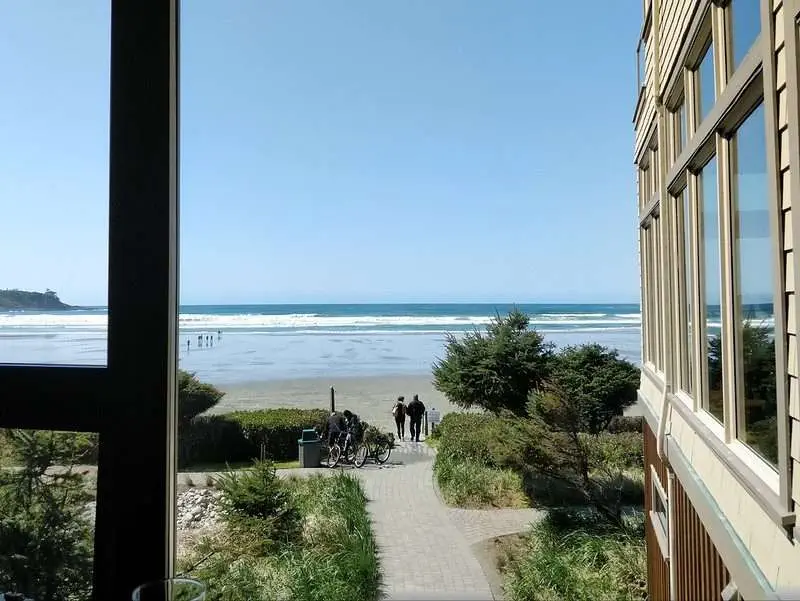 Long Beach Lodge Resort is one of the best luxurious adventure Tofino hotels/resorts. They claim to provide world-class cuisine and excellent oceanfront accommodation on Cox Bay Beach. With over 41 great rooms and 20 cottages located steps away from the beach's sand, their guests fall in love with the tranquil forest vistas with private hot tubs. You can experience the brilliance of nature, exceptional amenities, and personalized service in a Pacific paradise.
At Long Beach Lodge Resort, you can get an excellent overall experience of British Columbia. You can devour the west coast cuisine in their iconic Great Room Restaurant that offers full-service dining for breakfast, lunch, après surf, and dinner at night. They also provide excellent spa-like facilities and customized surf instructions for all skill levels.
8. Wickaninnish Inn
Location: 500 Osprey Ln, Tofino, BC V0R 2Z0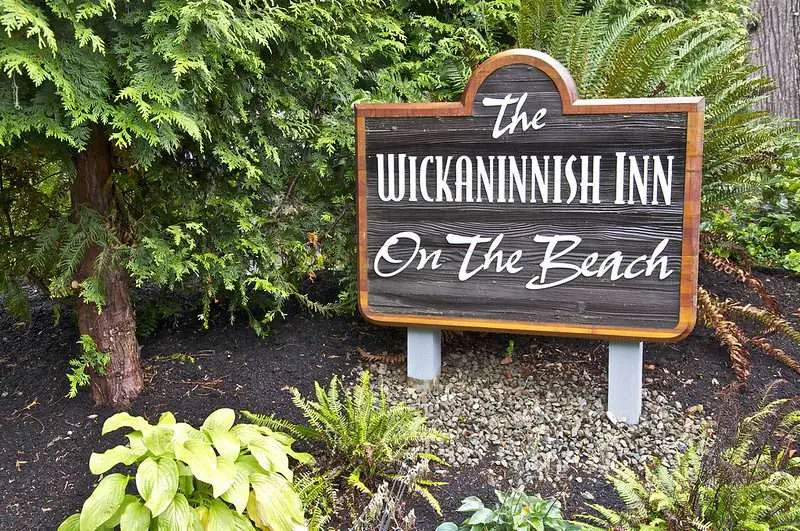 The captivating and booming rich heritage of Wickaninnish Inn is well-known among the best Tofino hotels. The inn's marvelous location can leave you spellbound that offers access to the gorgeous nature of Vancouver Island's west coast. The elegant room and suites at the Wickaninnish Inn combine the beauty of the West Coast with their pursuit of offering brilliance in detail. The staff of Wickininnish Inn is dedicated to providing you the best offerings presented with genuine care and consideration to create some wonderful and timeless memories at the inn.
Within the properties of Wickaninnish Inn, you can get great services with distinct experiences at Tofino. You can enjoy some intimate dinner reservations, après-beach cocktails, or a lovely brunch by the fire in their beautiful dining room. They offer some epicurean cuisines that can satisfy your soul deep. Do visit Wickaninnish Inn and enjoy your amazing days at Tofino.
9. Schooner Motel
Location: 321 Campbell St, Tofino, BC V0R 2Z0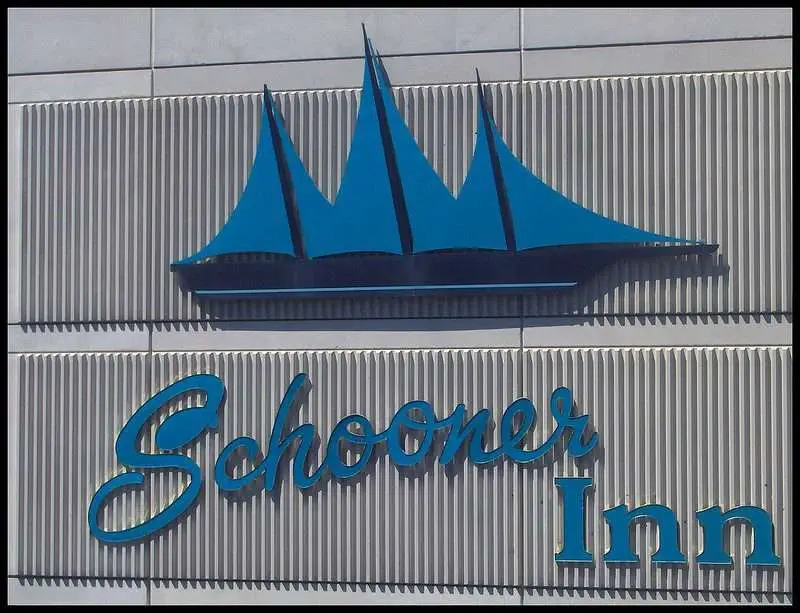 Schooner Motel is one of the budget-friendly and popular Tofino hotels. It is located in central Tofino city. They provide great accommodation, breakfast, lunch, and dinner at affordable prices. Their extremely comfortable and relaxing rooms also have a refrigerator, a seating area, and free Wi-Fi throughout your stay. , For their guests with vehicles, they provide free parking space as well. The motel is considered one of the cheap hotels in Tofino.
You can take a walk outside the motel and discover the nearby popular landmarks like Tofino Float'em Garden and Raincoast Education Society. You can also savor some mouth-watering shrimp at the nearest restaurant, such as Shelter Restaurant, SoBo, Wolf in the Fog, and many more. Some of the most popular attractions of Tofino, like Eagle Aerie Gallery and Henry's Carving Shed, step away from the motel.
10. Tofino Resort + Marina
Location: 634 Campbell St, Tofino, BC V0R 2Z0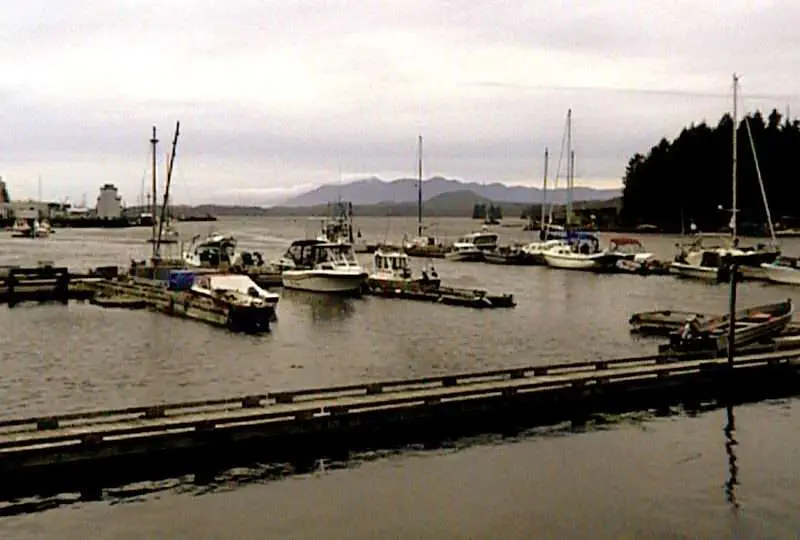 In the tough city of Tofino lies one of the best Tofino hotels, which is known as the Tofino Resort + Marina, providing exemplary experiences for the guests and customers. This resort can give the best adventures of your life that start from paddling into the waves on a surfboard to soaking in ancient hot springs. This handsome, full-service waterfront hotel accommodation in Tofino can leave you spellbound with its adventurous, tasty, and relaxing offerings.
The resort has a beautiful marina located right in town. This newest marina of Tofino accepts vessels up to 130 feet on the west coast of the island of Vancouver. The resort also has an excellent waterfront pub called 'The Hatch' where you can relax on the patio and enjoy the amazing experiences of the pub and the resort.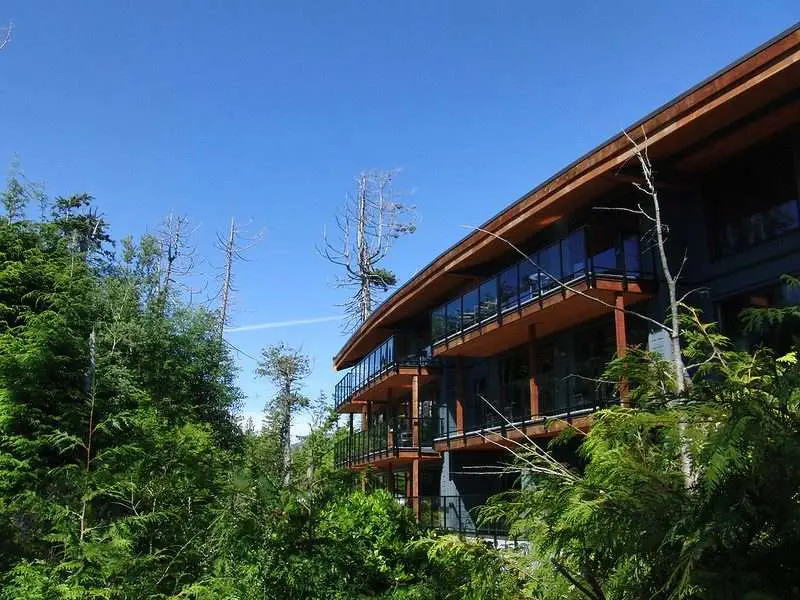 These Tofino hotels, inns, and resorts can add to the amazing experience you collected on your vacation in Tofino or the island of Vancouver. These hotels' exquisite accommodation and offerings will suit your expectations and provide safety measures, just in case. Be it the long beach resort or the Tofino motels, all can provide you with the best services, cuisines, amenities, and overall experience.
To know more about 'Tofino Tourism.'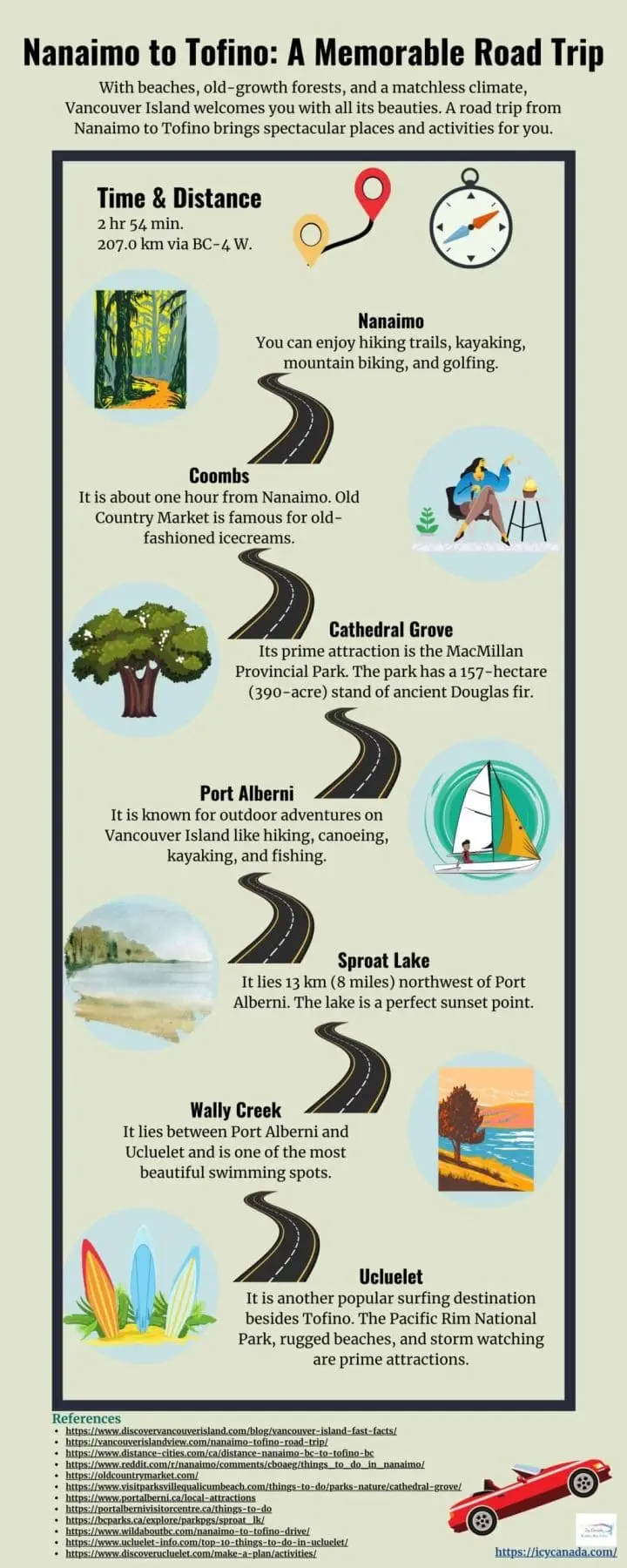 Why Try Out Rocket.net - IcyCanada's recommended hosting provider