There is no shortage of things to do in Kelowna, as it is a fascinating and marvelous city. For generations, it has been a family-friendly vacation spot around the year.
It lies in the Okanagan Valley in British Columbia, Canada. Kelowna attracts wine enthusiasts the most. The widespread region of wineries has made Kelowna also known as Orchard City.
Well, things to do in Kelowna might start and end with beautiful wineries and orchards. But many other things can
be filled
in between
.
There are activities and various attractions like culture and arts. There is outdoor recreation, outdoor Kelowna activities, and tours. You can go shopping, and playing lots of golf will fill your itinerary of things to do in Kelowna.
Things To Do in Kelowna
Binge in and start making notes for the things to do in Kelowna without forgetting. Else, you will regret it.
1) The Monster Lake
In the valley of Okanagan lies the Monster Lake, i.e., Okanagan Lake. According to folklore, it is famous for the existence of a lake monster called Ogopogo. To enjoy the exploration of the lake, you can rent an Okanagan Lake BBQ boat!
There is a planned tour of
eco-friendly
boats with the captain on board. You can also rent it
privately,
where you will be your own boat's captain. What's more fun than enjoying the splashes of cool water with fresh BBQ in hand?
2) Get Your Wine Buds on
Kelowna is the birthplace of wine and winemaking in British Columbia. Things to do in Kelowna always include getting up and channeling all the senses to wine tasting. Kelowna has around 40 wineries at a distance of
just
20 minutes.
You can visit wineries as per your choice or go on guided wine tours. These guided tours will make your decision
regarding
choosing wineries easy and quick. There are even a few
dog-friendly
wineries.
Here's a list of the wineries which you must visit.
The Vibrant Vine
CedarCreek Estate Winery
Ancient Hill Estate Winery
Tantalus Vineyards
Summerhill Pyramid Winery
House of Rose Winery
Camelot Vineyards
Kelowna Mountain Bridges and Vineyards
Swirl……Sip……Cherish……! The experience of wine tasting.
3) Know the Local Food and Farmers
In things to do in Kelowna, you must include farm-to-table tours. You can visit the locals, Kelowna farmers, orchards, and wineries and know-how these local products are converted with excellent efficiency to the delicious meal.
There are many farms to table restaurants available for you to visit on a self-guided tour. You can savor the freshness and culture provided in each meal cooked at these restaurants.
Some farm to table restaurants that should not be missed in things to do in Kelowna is,
19 Okanagan Grill and Bar
Arlo's Honey Farm
Arndt Orchards
Bohemian Café and Catering Company
Don-o-Ray
KRAFTY Kitchen + Bar
Terrace Restaurant at Mission Hill Family Estate
Know what more you can expect in the lifestyle of Okanagan just here.
4) Enjoy the Longest Rail Trail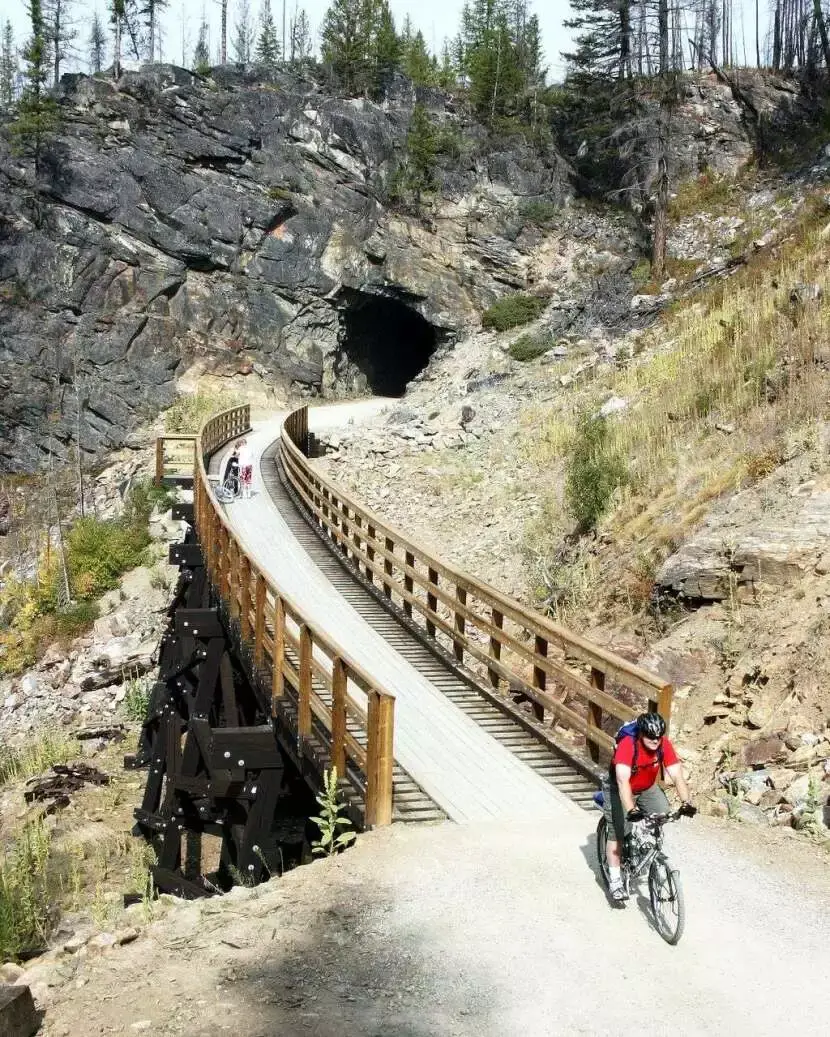 The Kettle Valley Railway is the most extended rail-trail network existing in British Columbia. This has now become a recreational rail-trail that people use for several purposes.
The Myra Canyon section of the Kettle Valley Railway is the most popular one. Myra Canyon is in the south of Kelowna. To connect it to Penticton, it required 18 wooden trestles and two tunnels.
After the destruction of the railway in this section, it became one of the best attractions. It was a top priority in things to do in Kelowna. The trestles and tunnels add to the mind-blowing experience. You can go hiking here or go on a biking tour.
You can also rent a shuttle and enjoy the orchards, wineries, golf course, sightseeing on the road. Myra Canyon and Trestles are an inseparable part of the Myra-Bellevue provincial park.
5) Go Above the Sea Level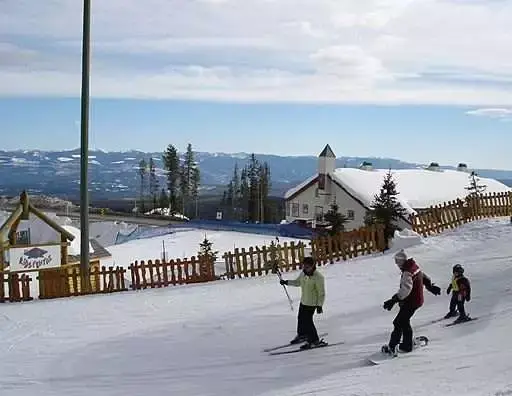 Go 1755 m above sea level and enjoy the night skiing, restaurant bars. It should be on your list of things to do in Kelowna. The Big White Ski Resort is a mountain resort located on the Big White Mountain. This is the highest summit of the Okanagan Highland.
There are 119 designated trails for skiing. Of which 19% are for beginners, 56% for intermediate and 26% are for the experts. The majority of lifts
are located
on the eastern side of Big White.
Big White has one eight-passenger gondola, which is a high-speed one. It has a 6-passenger high-speed chair and four 4-passenger high-speed chairs. It also has fixed-grip chairs, T-bar, a magic carpet for children and adults.
It also has a tubing carpet lift designed to transport around 28,000 people uphill in an hour. Big White Ski Resort offers the most extensive night skiing in the whole of western Canada. If you don't know how to ski, don't worry. You can enjoy the place with tubing, sleighing, snowshoeing, and dog sledding.
This will be something different than the downtown Kelowna atmosphere and temperature. Fun, Snow. Skiing, accommodations, and Tasty Food at this height give you a moment to cherish for a lifetime.
6) Silverstar Mountain Resort

From June to September, you can go hike and mountain bike in SilverStar Mountain Resort. There is more than 50 Km of bike trails downhill. The trails are beginner, intermediate, and expert categories. They give a biking experience to everyone.
From November to April, Skiing is available in the 132 marked trails. Most of these trails are for beginners and intermediates. SilverStar is also known for its Cross-Country Skiing. It even consists of a rail garden having assortments. They have table-top and step-up jumps available for all abilities.
Apart from Skiing and Mountain Biking, there are many activities. These comprise of tube town, outdoor skating, sleigh rides, and a fitness center.
There is a day spa, indoor rock climbing, bike park, hiking trails, and others. You can even enjoy the sport of Snowmobiling in Mini Z Snowmobile Park. If you wish to experience some tranquility, grab the shoes and go snowshoeing.
This Mountain Resort should never get cut out from things to do in Kelowna.
Just
decide whether you want the snowy chills or sunny feels.
7) Amidst Nature
Knox Mountain Park is a natural park in Kelowna. It
is filled
with 235 hectares of forest and grasslands. This is one of the most important parks in Kelowna. It consists of 10 trails, having views of Kelowna and Okanagan lake both.
This Mountain Park is home to the Arrowleaf Balsamroot. It is Kelowna's official flower. It is also known as the Okanagan Sunflower, and the First Nations used all parts of it in making food. Here you can find the Okanagan ecosystems and many wildlife species.
You can spot mule deer, chipmunks,
grizzly
bears, and coyotes. You may also spot marmots and the Kokanee salmon fish species along the shore. This should be a must in your things to do in Kelowna as it provides the best views of Okanagan Valley and the city.
This park is easy to access via Richter Street. It will
directly
lead you to a lower parking area and a tennis court. Even Sutherland Beach is
directly
in front of this entrance. You can follow any trail you like from here.
There are various lookouts on the way. The Crown Lookout gives a beautiful view of the William R. Bennett Bridge over the Okanagan Lake. Then there's Apex Lookout. This is a free entry park, but you must take care of specific points.
Bring your camera, binoculars, and wear good shoes. Get sunscreen and never wander alone. There have been regular sightings of coyotes and other wildlife creatures.
8) The Beachfront Park
The City Park of Kelowna is a public park on Okanagan Lake. It is a great joy time waterfront park that will add easy leisure time to your things to do in Kelowna.
This park has many amenities like lawn bowling and trails for hiking. They have a playground, beach area, and sand volleyball courts. They also have a skateboard park, tennis courts, soccer fields, a waterpark, and much more.
On the City Park Beach, you can take your kids to the Kelowna Wibit Water Park. There are lots of fun activities for kids above five years of age.
They are safe here, as life jackets are
compulsorily
given to all. There are castles, slides, trampolines, ball playing and lots of fun for all.
Explore through the Kelowna City Park
just
here.
9) Kelowna Downtown
There are lots of things that you can indulge in downtown Kelowna. You can shop through the streets and relish the history. You can eat in locally-owned restaurants, and you can get a glimpse of the life in Kelowna
just
here.
Knowing Kelowna in things to do in Kelowna sounds viable. You can walk through the Rotary Marsh Bird Sanctuary. It leads to Downtown Marina via the Waterfront Park boardwalk.
There is something or other happening in downtown Kelowna. There are Kelowna Farmer's and Crafter's Market. You can go to concerts, food truck rallies, Home Block events at specific wineries, and others. There are free volleyball courts to enjoy.
The Hot Sands Beach and Tugboat Bay Beach lie downtown so you can lay in the sun and take a dip in the refreshing water. Even a few wineries are located in downtown Kelowna, so it is easy to keep your growler full.
10) The Best Exhibit
The formation of Okanagan valley is interesting. See its biodiversity and learn about the evolution of Okanagan people. Know about the trade since ancient times only at the Okanagan Heritage Museum. This is Kelowna's flagship museum.
You would find lots of indigenous information. It exhibits many artifacts that support the history of Kelowna. If you wish to learn about the city and explore it through the past, this should be on your list of things to do in Kelowna.
You would find information on the geographic, climatic, and wildlife conditions of Okanagan. It even represents a glimpse of volcanoes and minerals found in the lake areas. The staff there is amiable and knowledgeable.
You can even know about the Dinosaurs. It has many interactive pieces of artifacts and games. An interactive artifact game called 'matching animal bones' is entertaining and recommended. This museum has free entrance, so
take your kids and plunge into the sea of history.
11) Animal Therapy
It sounds strange. Well, it is
widely
known that animals do calm us and make us happy. The Arion Therapeutic Farm
is located
in a lovely valley.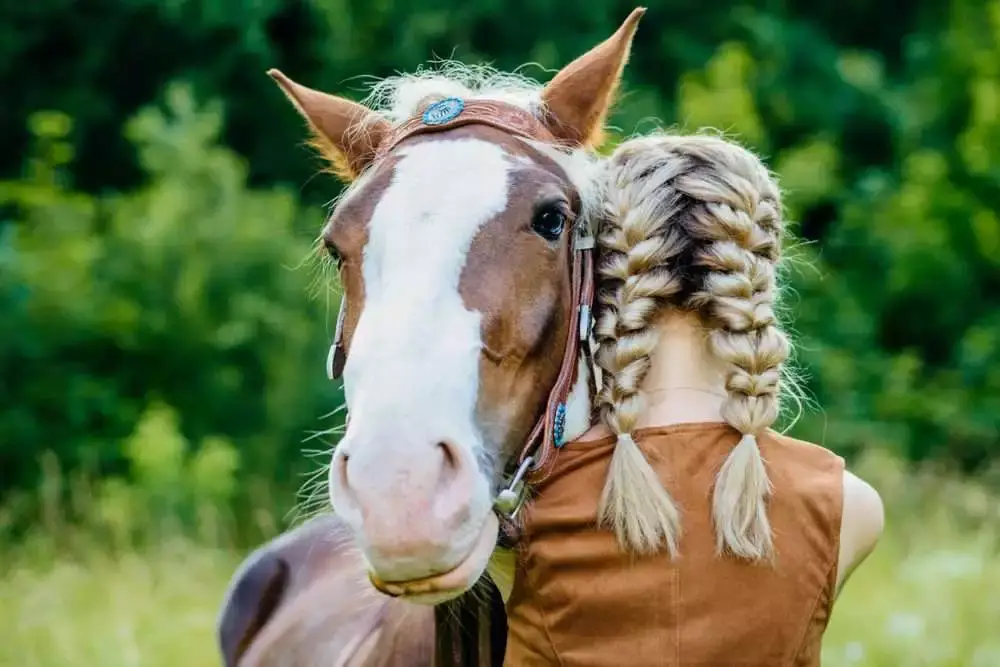 To escape the humdrum of city life, put this in your list of things to do in Kelowna. There are about 50 farm animals here. You can go on an interactive tour here. It also includes permission for going to the Creekside picnic area. It consists of a
naturally
built play space.
You can indulge yourself in organic farming, animal care, and therapy. You can feed them, spend time with them, and even go for plant-based cooking and lifestyle courses.
They also provide spaces for rent to host events and workshops. You would also come across a Vegan café with a grab-and-go facility on site. This place works on volunteers, and so you can plan your days
accordingly
here.
12) Go Golfing

The most extended golf season in Canada can
be experienced
only in Kelowna. Kelowna has some of the most beautiful and picturesque golf courses. A few among many golf courses offer dining facilities that are exquisite.
The golfers' list of things to do in Kelowna would have designated hours of playing golf or mini-golf here. The golfers enjoy the breathtaking views of vineyards, lakes, and orchards.
You can enjoy sunsets on the horizon while playing. The golfers who are wine enthusiasts appreciate the place. The golf course
is settled
between some award-winning vineyards.
13) Visit Skaha Lake
Skaha Lake is a freshwater lake in Kelowna. It was earlier known as Dog Lake. It lies alongside the Okanagan River. Skaha Lake serves as a boundary between Okanagan dry forests and Cascade Mountains.
Skaha Lake is also known as Lac Du Chien. You will find a variety of fish in Skaha Lake. Kokanee Salmon, rainbow trout and smallmouth bass are commonly seen.
If you plan to stay in Kelowna over the weekend, you can look for resorts, hotels, motels, and more. You can easily find places to stay in Kelowna on vacation.
Delta Hotels and Hampton Inn and Suites are great options to stay in Kelowna. Hampton Inn and Suites has free parking and wifi.
The best places to stay in Kelowna have restaurants, room service, and safety measures in place. Some of them have attractive seasonal offers. Seal the deal before it's too late. Book the best among places to stay in Kelowna.
Conclusion
Want to know about the local things that you can do in Kelowna?
Just
Click Here.
So, things to do in Kelowna is a vast canvas. You can fill it
smartly
by choosing the fun time and adventure time activities you enjoy.
If you are not so adventurous, sit on a beach. Dip your feet, and playing with a ball will also make your time worthy in Kelowna. If you know other activities tourists would love
 in Kelowna, do Comment it to share with them.
As an Amazon Associate, Icy Canada earns from qualifying purchases.