Vancouver, a city in British Columbia, Canada, is a perfect place to unwind and spend your time in tranquillity. With 230 municipal parks, Vancouver provides individuals of all ages to savour the splendour of nature. For both urban adventurers and outdoor enthusiasts, Vancouver is a paradise.
From eminent parks like Stanley park to other local parks in Vancouver, which visitors occasionally may fail to notice, you can explore and do lots and lots of things here. The city has all the parks where you can chill and hang out with friends, spend leisure time by the lake, camp in the woods, etc.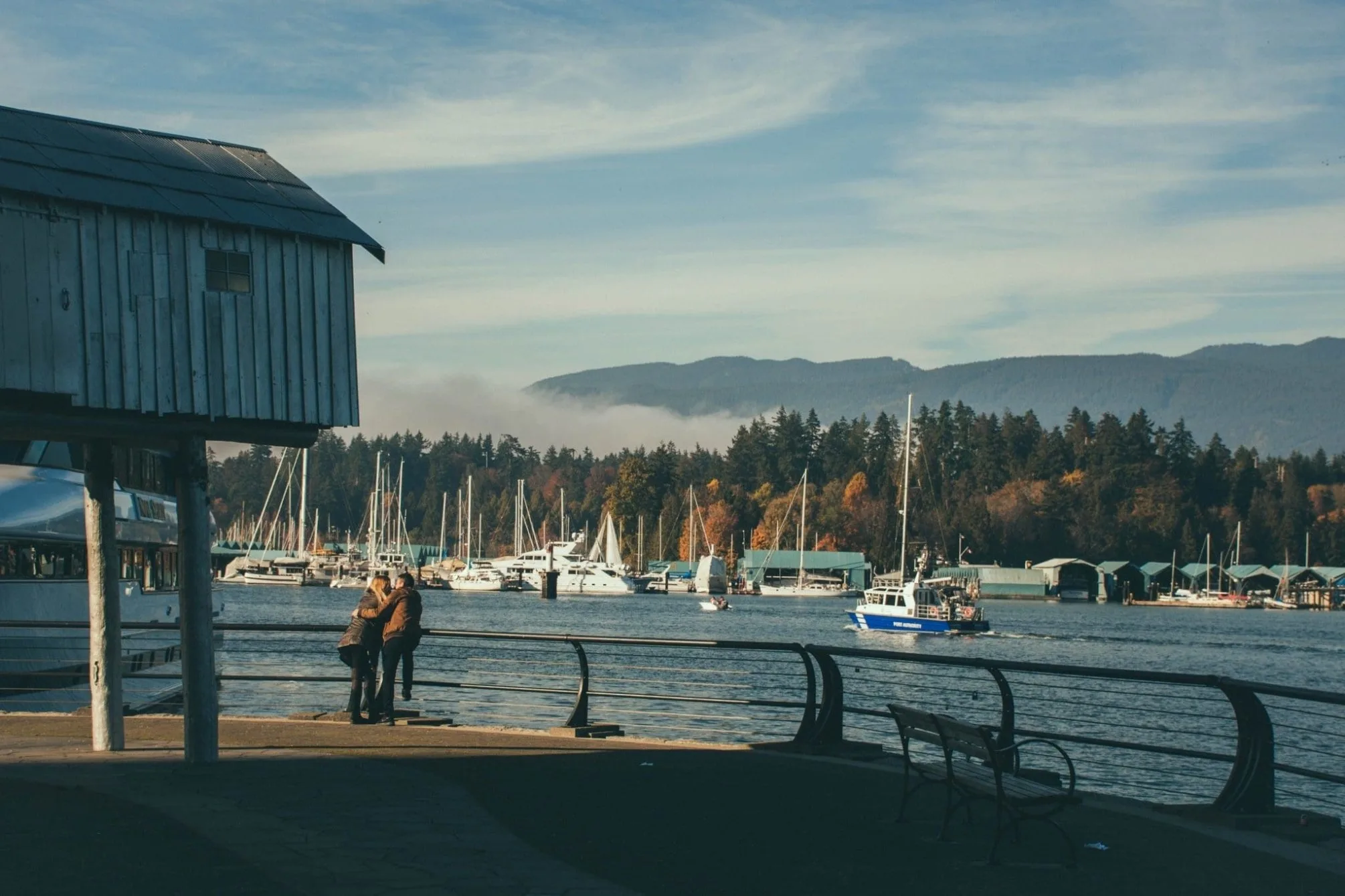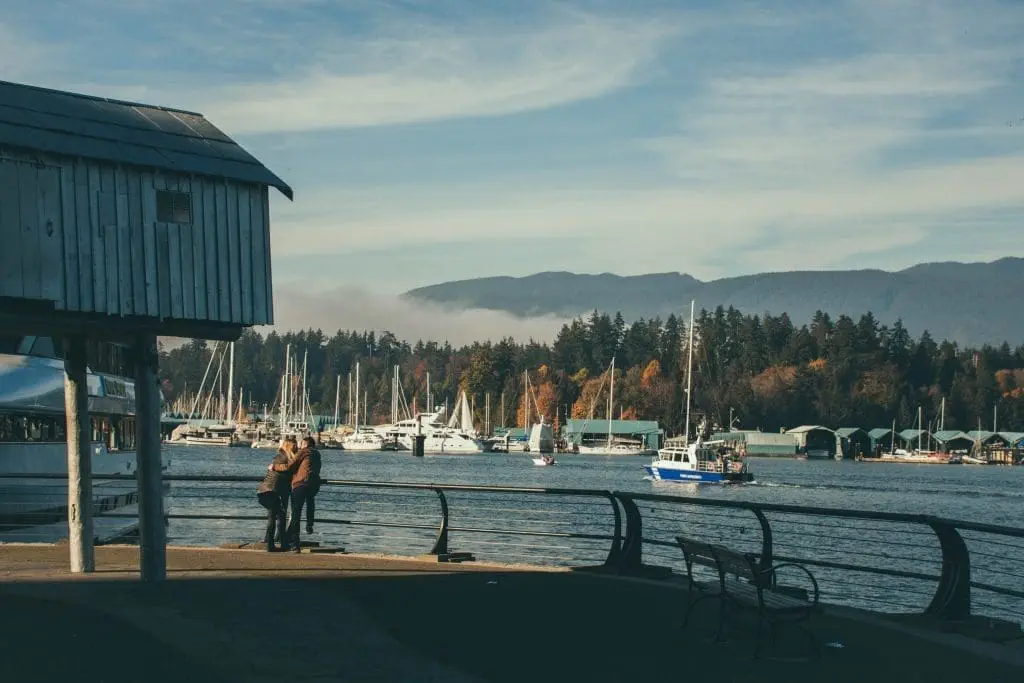 Besides distinctive parks, Vancouver has beautiful sandy beaches, gardens, lush pastures, restaurants, museums, and a world-class Vancouver Aquarium, a top-notch facility. Moreover, the city has dynamic arts and cultural scenes.
Put together a picnic and chilled beverages and relish the best city parks in Vancouver.
Best Parks in Vancouver:
1. John Hendry Park (Trout Lake Park)
Named after a renowned industrialist, John Hendry park is frequently referred to as "Trout Lake Park" by locals as the lake is the park's most prominent feature. It's a wonderful dog park since it has 26,000 square meters of dog-friendly land on the northern end. Also, there are playgrounds for children, walking and biking trails, picnic spots, tennis courts, basketball courts, and the Trout Lake Community Centre.
This great community center can find a game room, gym facilities, sauna, classrooms, and hall. The vast ice rink here is the main draw which acted as a practice space for athletes for the 2010 Olympics. The rink provides public ice skating, drop-in hockey, and skating classes during regular hours.
In summer, the park becomes even more lively. Whether you want to go swimming or relax on the sandy beach around the lake, it is one of the best parks in Vancouver to spend your weekend.
If the lake freezes solid over completely in the winter, it transforms into an ice rink, serving as another ice skating location. This is a regional gem when the circumstances are ideal for this, which is uncommon.
The panoramic magnificence of the northern mountains may be appreciated while having a barbecue with your family or friends. You may benefit from the free parking as well.
Special Occasions
There are events and recreational activities all year long at John Hendry Park. Saturdays are dedicated to the Trout Lake Farmers Market from May to October. With a huge selection of foods and regional crafts, it is one of the largest markets in the area.
Since 2013, the park also features Vancouver's primary National Aboriginal Day Celebrations each year on June 21st, which include First Nations' arts and crafts, performing arts, and canoe displays.
During the Halloween season, an event known as the Parade of Lost Souls is hosted, which intends to foster a sense of community via active engagement in the city.
Another entertaining activity in this East Van park is summertime beach shows.
2. Stanley Park
Surrounded by the waters of English bay and Vancouver Harbor, Stanley park is one of the most widely recognized parks worldwide. Larger than New York City's Central Park, Stanley Parl is interwoven with calming footpaths and contains natural lagoons, nature trails, sand beaches, forests, a huge outdoor pool, and the top-notch Vancouver Aquarium.
Being the glory of Vancouver, the park is one of the most talked about gardens, with a natural rainforest that meets the water. It is endowed with some of the city's most breathtaking vistas.
Popular activities include walking, jogging, cycling, inline skating, and fishing along the Vancouver sea wall.  There are two pathways, one for walkers and the other for skaters and bicycles. The bicycle and skating lanes travel in one direction and a circular loop. Strolling the Seawell, you could see totem poles and white sand beaches. The park has one basketball court too.
Major Attractions:
Beaver Lake, situated in the middle of Stanley Park, is a tranquil area set among the trees. You can see beavers, fishes, and various water birds around the lake, entirely covered with water lilies.
The Japanese Canadian War Memorial is a major tourist attraction constructed to honor the Japanese Canadians who served in WWI.
The one thing you can't miss if you visit Stanley Park is the Vancouver Aquarium which is home to a variety of marine life like dolphins, beluga whales, sea lions, harbor seals, sea otters, etc. There's even a 4D theatre located inside the aquarium.
Another exciting thing includes Stanley Park's miniature railway with various seasonal themes. The Halloween ghost train, eagerly awaited by kids, teenagers, and even adults, is the most thrilling.
It got canceled twice after 2019. The "Welcome to Atomicville" train was supposed to come back in 2022. Unfortunately, mechanical problems have forced the cancellation of the Ghost Train again. Others include Christmas bright night trains and  Stanley Park Easter train.
3. Dude Chilling Park
Due to its label, Dude Chilling Park is one of the most well-known parks in Vancouver, British Columbia. Locals refer to the park informally as Dude Chilling Park even though it is officially designated as Guelph Park.
A sculpture titled "Reclining Figure" by Michael Dennis was erected in this East Van park in 1991. The park's moniker derives from this artwork, which, to some people, represented an abstract rendition of a person chilling out.
Things turned different in 2012 when an artist named Viktor Briestensky designed a sign reading "dude chilling park," which was like an alternative to the Guelph Park sign. Initially installed as a prank, the Park board removed the signboard. But some people liked the idea and were in favor of its reinstallation. So, a petition by supporters of Dude Chilling Park was initiated, and the sign was reinstated as public art in 2014.
That's how the park got its nickname. Neither a large park nor the most gorgeous but a popular city park is known to all the Vancouverites.
4. Vanier Park
A magnificent local park is a great vacation place for families with young children. Vanier Park is considered one of the best places to fly a kite because of its wide-open fields.
The park got its name from former Governor General Georges Vanier in 1967 and boasts several well-liked museums celebrating Vancouver's history. It features stunning views of downtown Vancouver and many more amenities.
Capturing the splendour of the North Shore mountains is something you wish to do if you visit the park. Bicycle rides through the park's vast green expanses are popular among visitors.
After touring the park, you can continue to Granville island, where you can reach on a bike ride or a stroll with your furry friends.
Must-Visit Sites:
Want to enlighten yourself with the civic history of Vancouver? Then do pay a visit to the Museum of Vancouver, the oldest museum in Vancouver.
The museum comprises several permanent galleries that provide an immersive experience spanning the entirety of Vancouver's history through audiovisual experience. Walking down the history galleries will help you learn about the major events in the city.
Another museum you must explore is the Vancouver Maritime Museum, located west of the False Creek and considered a hidden gem in Kitsilano. It is an incredible place where you can find various artifacts, historic model ships, and photos displaying the region's maritime history.
Also, the distance between Kits Beach and the Maritime Museum is only a short stroll along a designated walking path. You can therefore go there as well.
A superb place for space enthusiasts and astrophiles, Macmillan Space Centre is set within Vanier Park. The museum gives an insight into surprisingly astounding aspects of space and its linked fields. You can develop an understanding of space through planetarium shows, in-person demonstrations, and an engaging exhibit gallery.
The city's history is preserved through various records maintained by the City of Vancouver Archives. Here, it is ensured that the city's important documents are taken care of so that the upcoming scholars and those eager to acquaint themselves with Vancouver's history can study these sources.
Vanier Park is famous for the various outdoor events it hosts. These attractions are situated within easy walking distance from one another. They include the Children's Festival and Bard on the Beach, a renowned Shakespearean theatre festival.
5. Queen Elizabeth Park
Queen Elizabeth Park is one of the best parks in Vancouver, British Columbia, located on Little Mountain's summit. Being the city's highest point, it offers breathtaking skyline views.
The park offers sweeping views of mountains in downtown Vancouver with lush green spaces, manicured lawns, and tastefully maintained gardens. The park has gardens and meticulously maintained flower beds that cannot be overlooked. The park is generally known for horticulture and the best city views.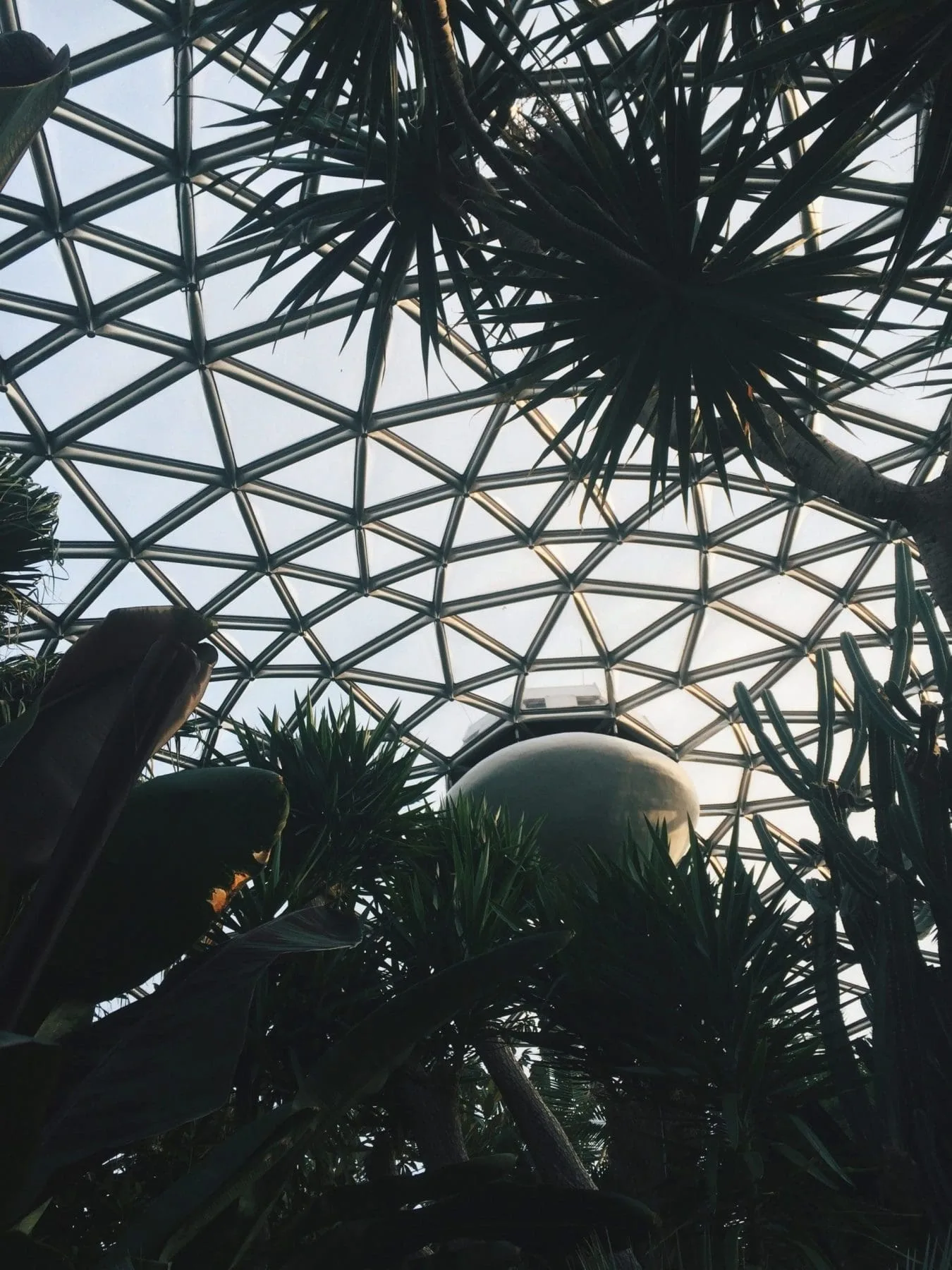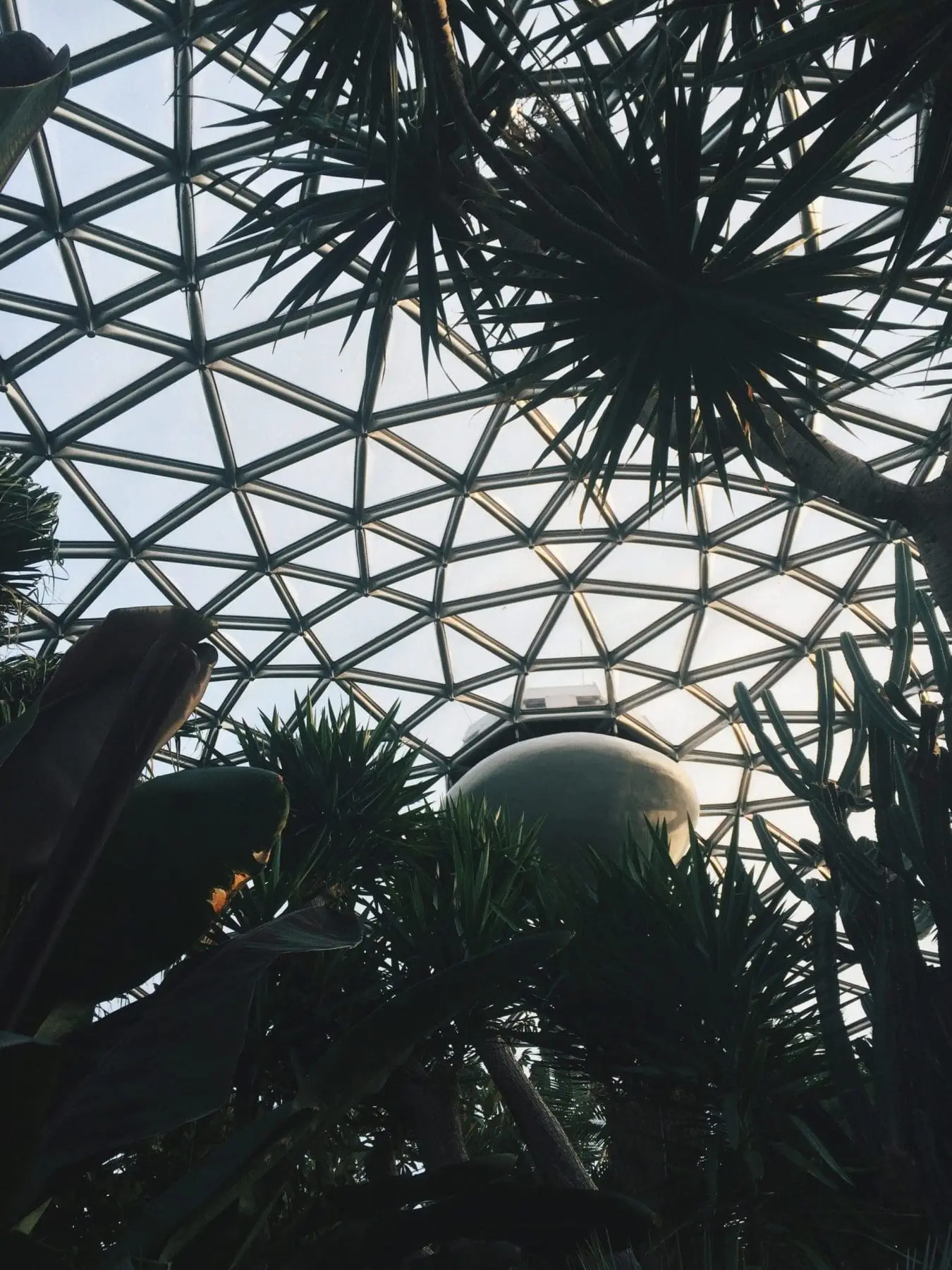 Bloedel Conservatory sits at the highest point of the City of Vancouver, in Queen Elizabeth Park, a domed green paradise. It's a small park widely known for its spectacular quarry gardens. Its climate-controlled environment supports 500 exotic plants and flowers and more than 100 exotic birds.
Additionally, you may view "dancing fountains," which sounds fascinating just from the name. There are sculptures, basketball courts, lawn bowling, a Pitch and Putt golf course, and other amenities that the people adore.
If you're ever peckish and searching for a good location to enjoy a gourmet meal, visit Seasons in the Park Restaurant. It's an astounding dining spot to enjoy your favorite meal and the city's best views.
6. Pacific Spirit Regional Park
In west Vancouver, there's a haven for those who value nature, the Pacific Spirit Regional Park. You'll be in awe of the vistas of the thick forest and rocky coastlines from its vast cycling and hiking routes. The park has a network of walking and hiking trails accessible for riding horses and bicycles.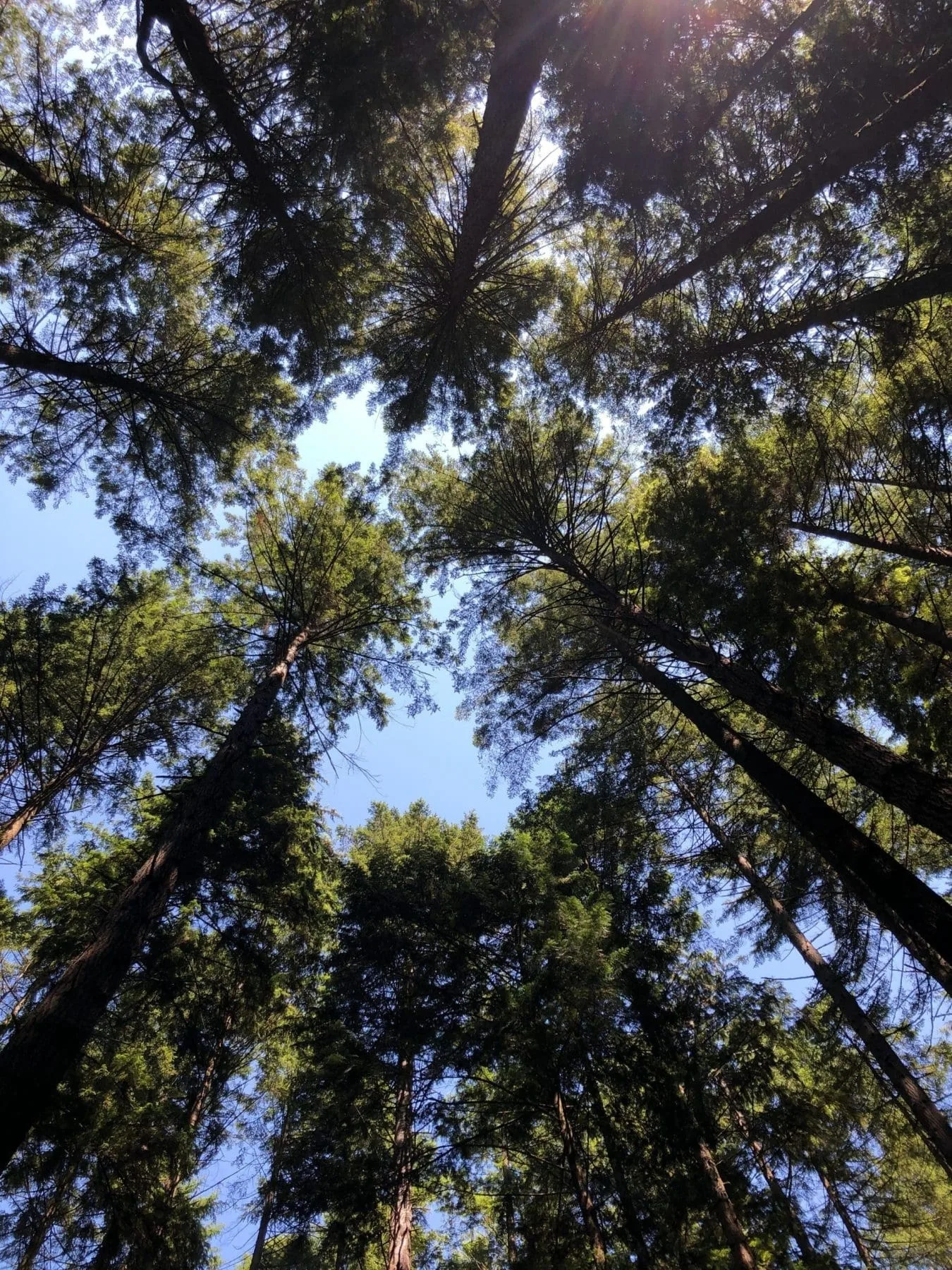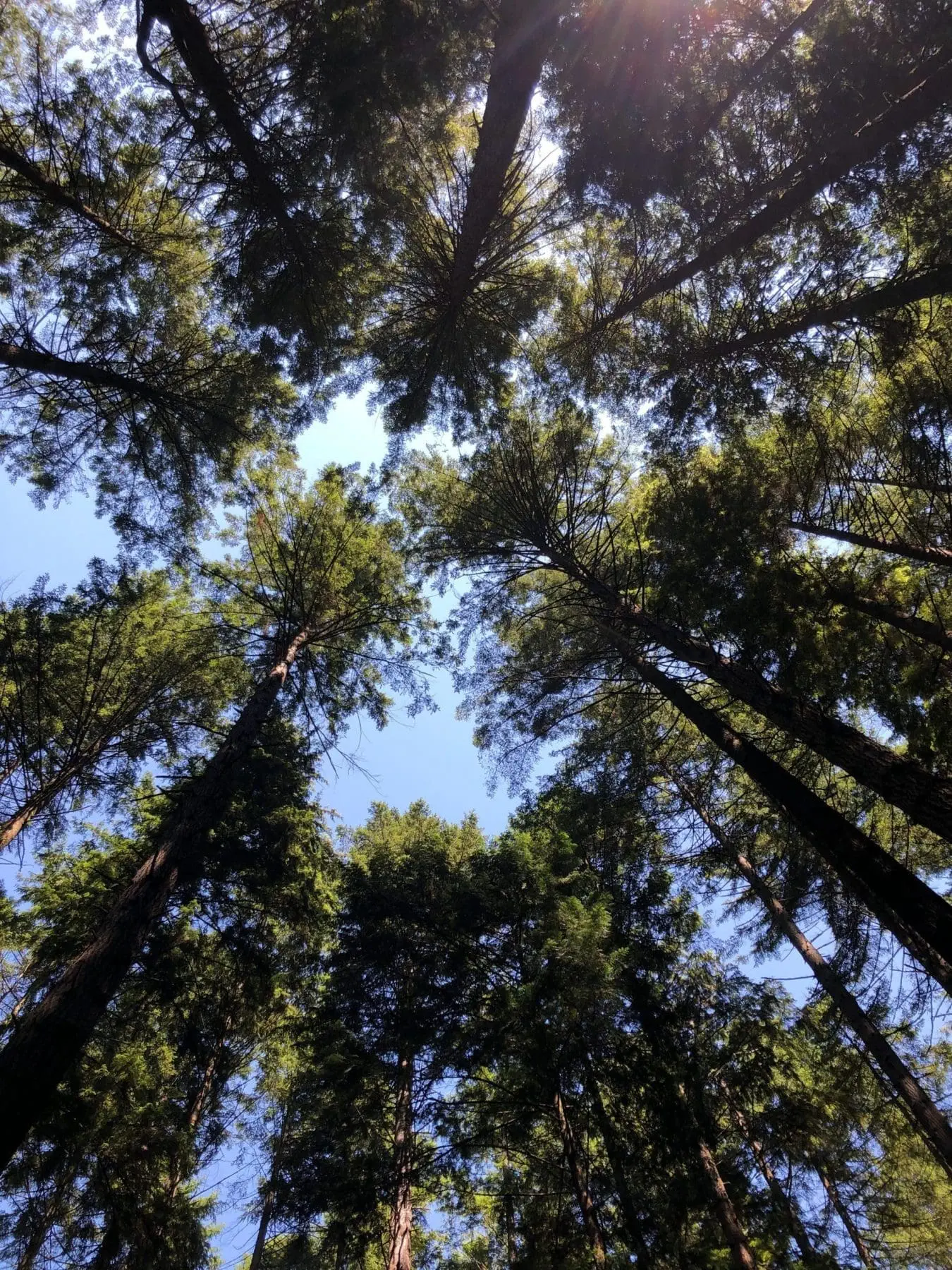 It encircles the University of British Columbia's endowment grounds on the coasts of Georgia Straight in the Pacific Ocean. It is one of the city's hidden gems, surrounded by green spaces and a serene environment. In this tranquil setting, you can find comfort by strolling along the forested trails.
Pacific Spirit Regional Park beaches are clothing optional, including the Wreck Beach. Obtaining a map of the trails will help you make the most of your time here because you won't be starting in the dark.
7. Creekside park
Right near Science World is Creekside Park, a charming waterfront park. This park is the best for kids and tourists since it has a huge children's playground with several swings, a climbing tower, a water and sand play area, and whatnot. The best part is that there are specially designed play features for children confined to wheelchairs.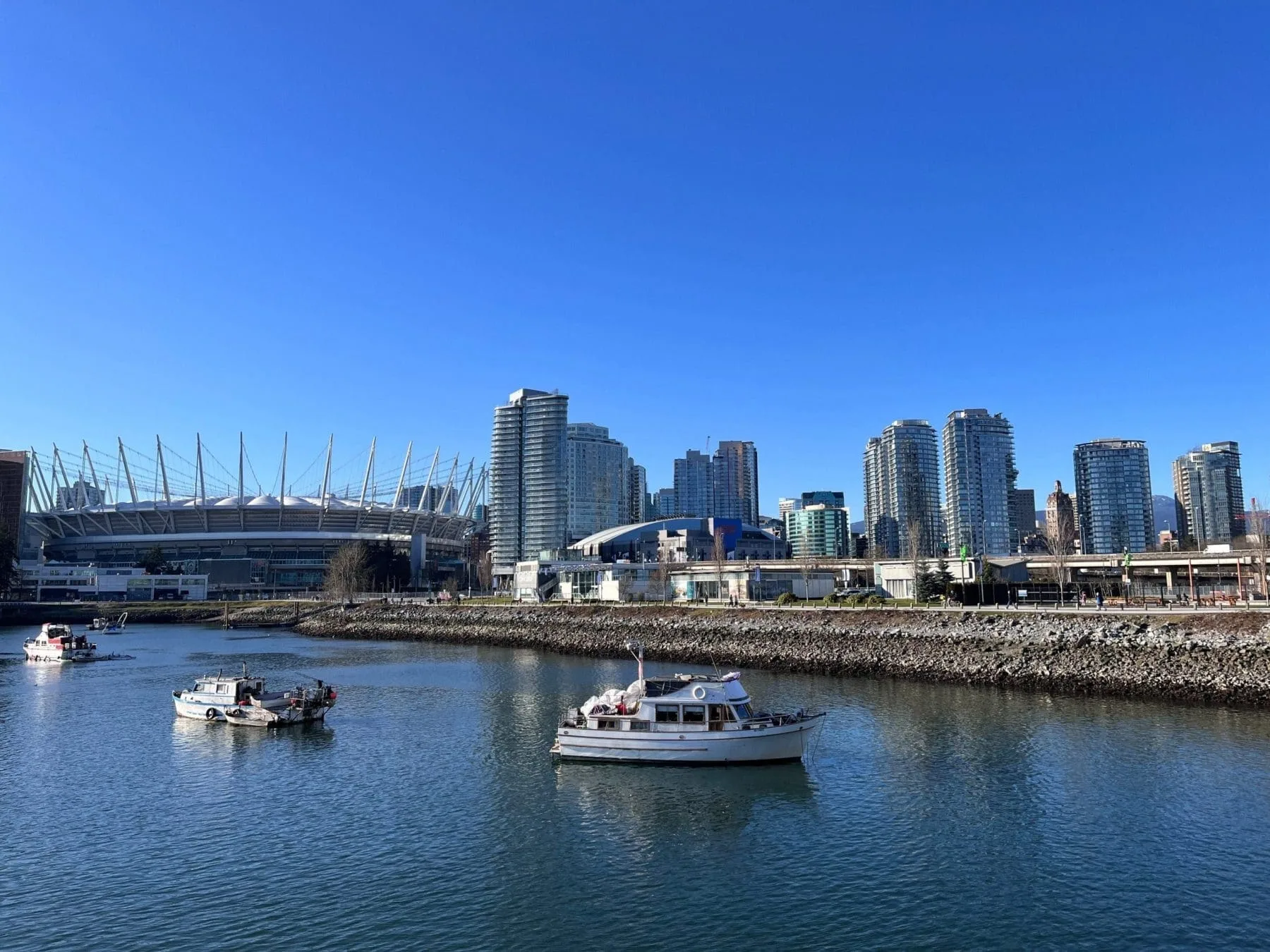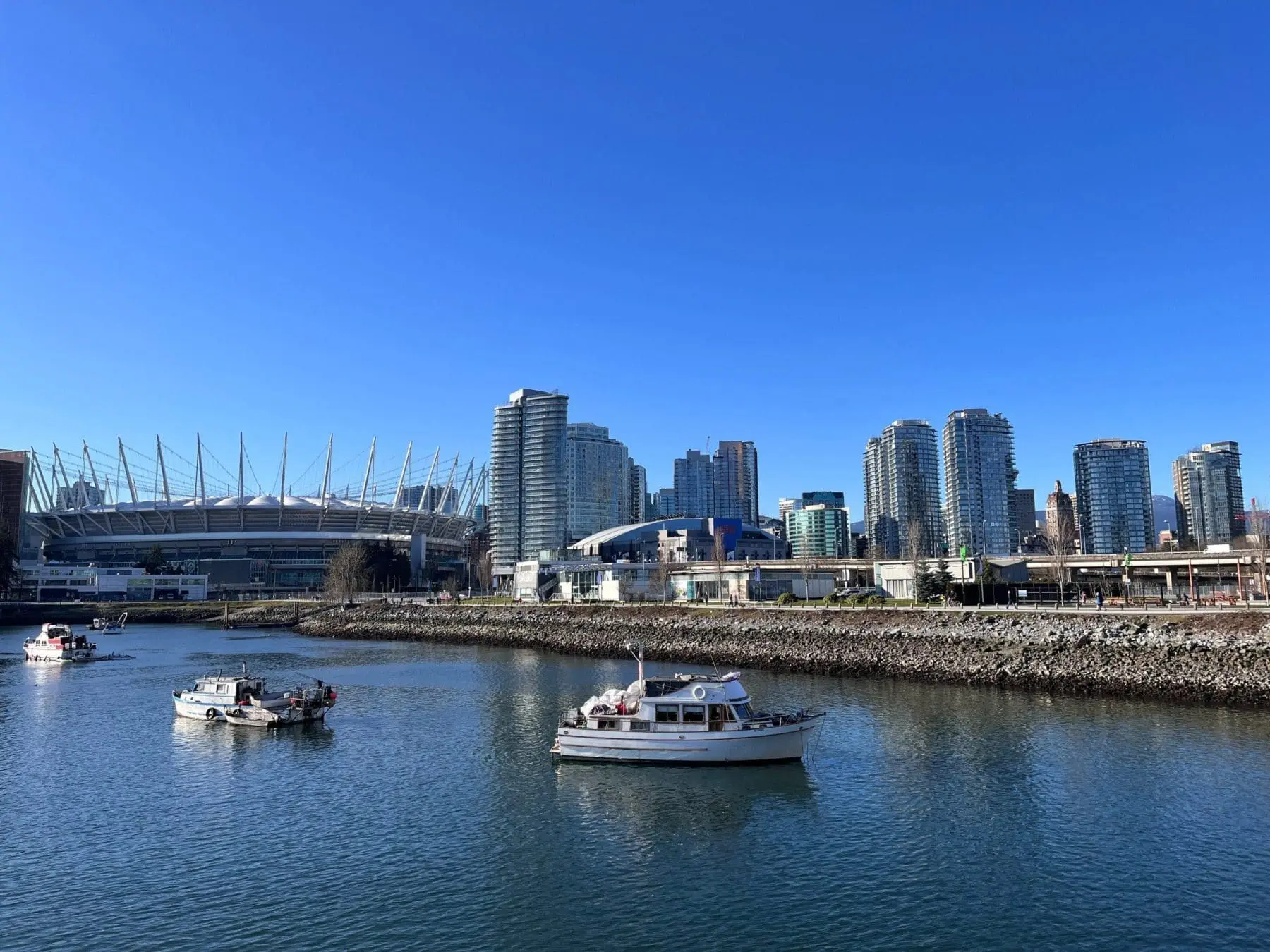 It features beautiful city vistas and a backdrop of snow-capped mountains and part of the Pacific Ocean. Additionally, it has picnic spots, lounging areas, and various shades of trees.
This is a great park for four-legged pals, but they must be on a leash. It is a perfect play to enjoy a picnic with your family and friends while enjoying False Creek's beautiful scenery.
8. VanDusen Botanical Garden
Home to more than 7500 species of plants, the garden has various interesting features, which include enormous stone sculptures and a little Japanese garden scattered around the undulating landscape.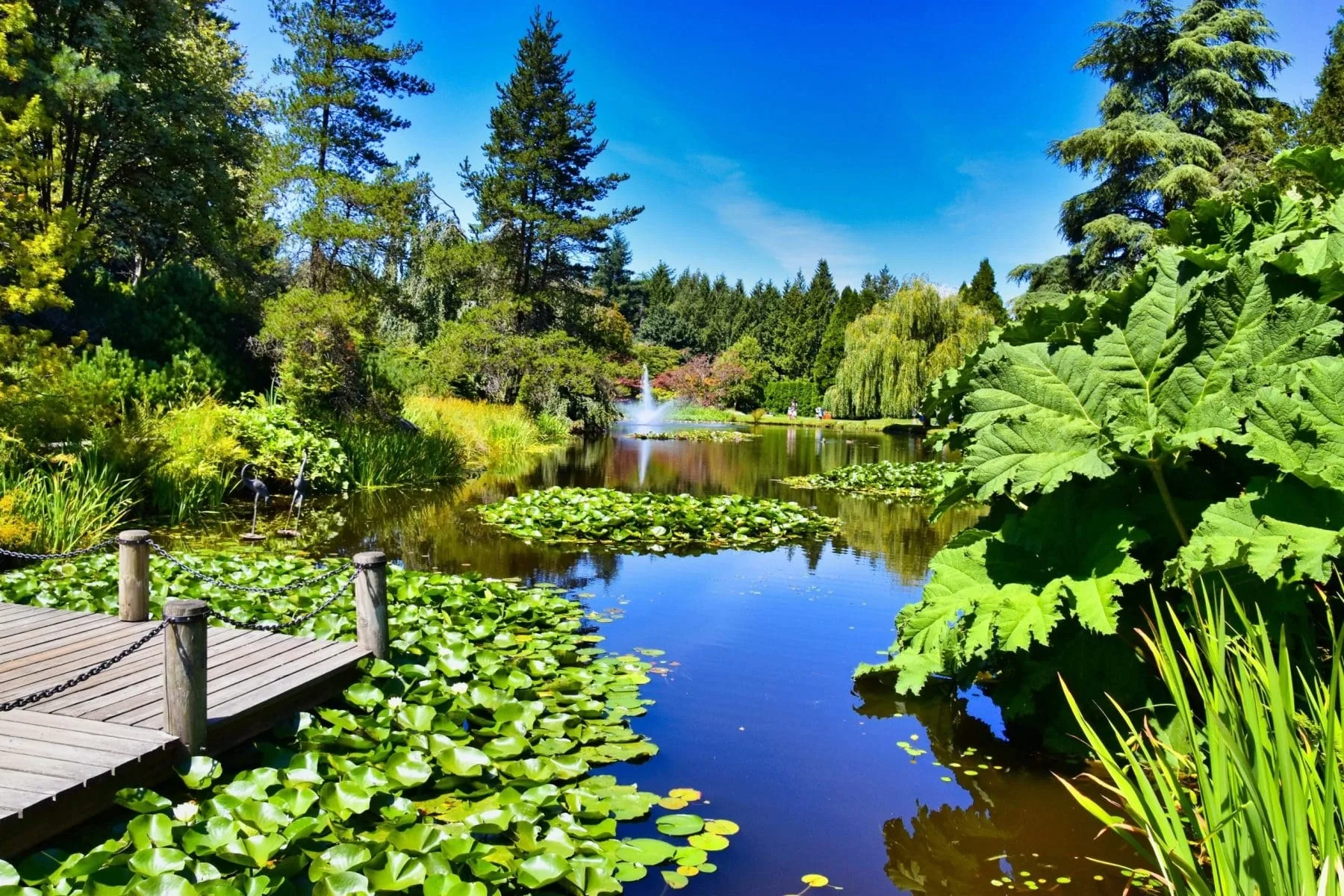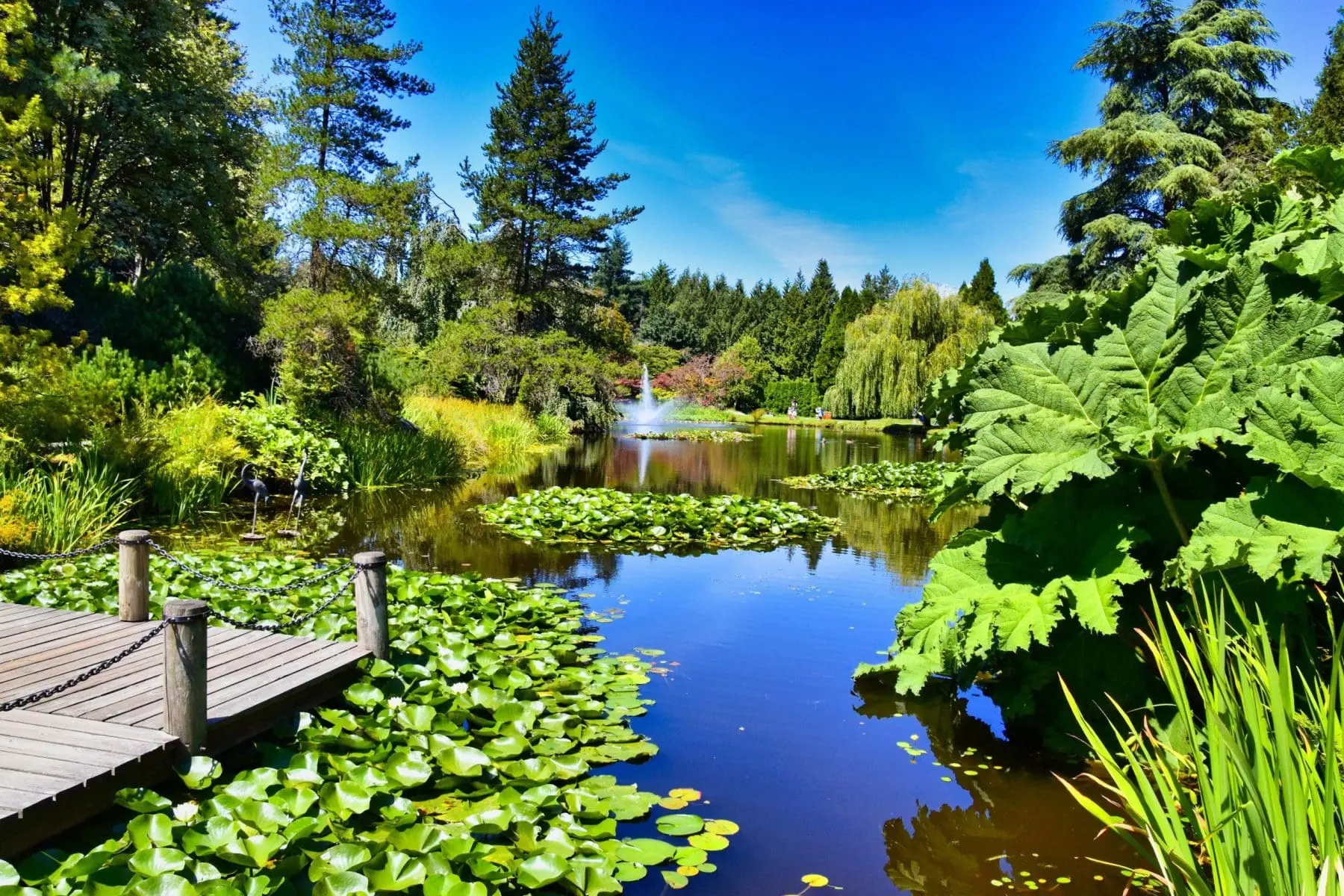 This is one of the more beautiful and tranquil places in Vancouver, with features including the Elizabethan maze, meditation garden, and sparkling streams that pour from the park's waterfall.
The dazzling magnolias, delicate Japanese cherry trees, and spring-flowering bulbs are there in May. In contrast, summertime meadow gardens, Japanese dogwoods, and fragrant roses can be seen in June. They also have a stunning Festival of Lights if you happen to be in town around Christmas.
9. Dr. Sun Yat-Sen Chinese Garden
The magnificent garden, the first of its sort outside China, replicates the Ming Dynasty tradition. The park bears Dr. Sun Yat Sen's name, a nationalist figure hailed as the "founder of modern China."
The main objective of the garden is to develop an understanding bridge between Chinese and western civilizations and foster Chinese culture. Everything in the garden—from the roof tiles of the beautiful pagodas to the limestone rocks quarried from Lake Tai—was imported from China.
In Vancouver's historic Chinatown, the Dr. Sun Yat-Sen Classical Chinese Garden is a place of cultural history, education, and introspection. Discover the Garden's winding trails, rocky outcroppings, lush vegetation, and beautiful sights.
10. Sunset Beach Park
Sunset Beach is an established vacation spot, particularly in the summer, but locals often frequent the green space behind the beach to catch up with their pals, play sports, and have fun.
A bench under the lacy black locust trees will instantly enchant you with its views, making this one of Vancouver's most impressive beach parks. The park's expansive lawns and sandy beaches, adored by beachgoers and people out for an energizing stroll, are visible even from the seawall after you enter it.
On a very hot day, you could see someone bring a slip-and-slide so that everyone could slide down the hill after purchasing a drink from the concession stand and spreading out on the grass.
11. Lynn Canon Park
Though the park doesn't attract many tourists, it is one of the nicest parks in North Vancouver. It is considered a local treasure with waterfalls, walking trails, and a natural swimming pool surrounded by hundreds of years old trees.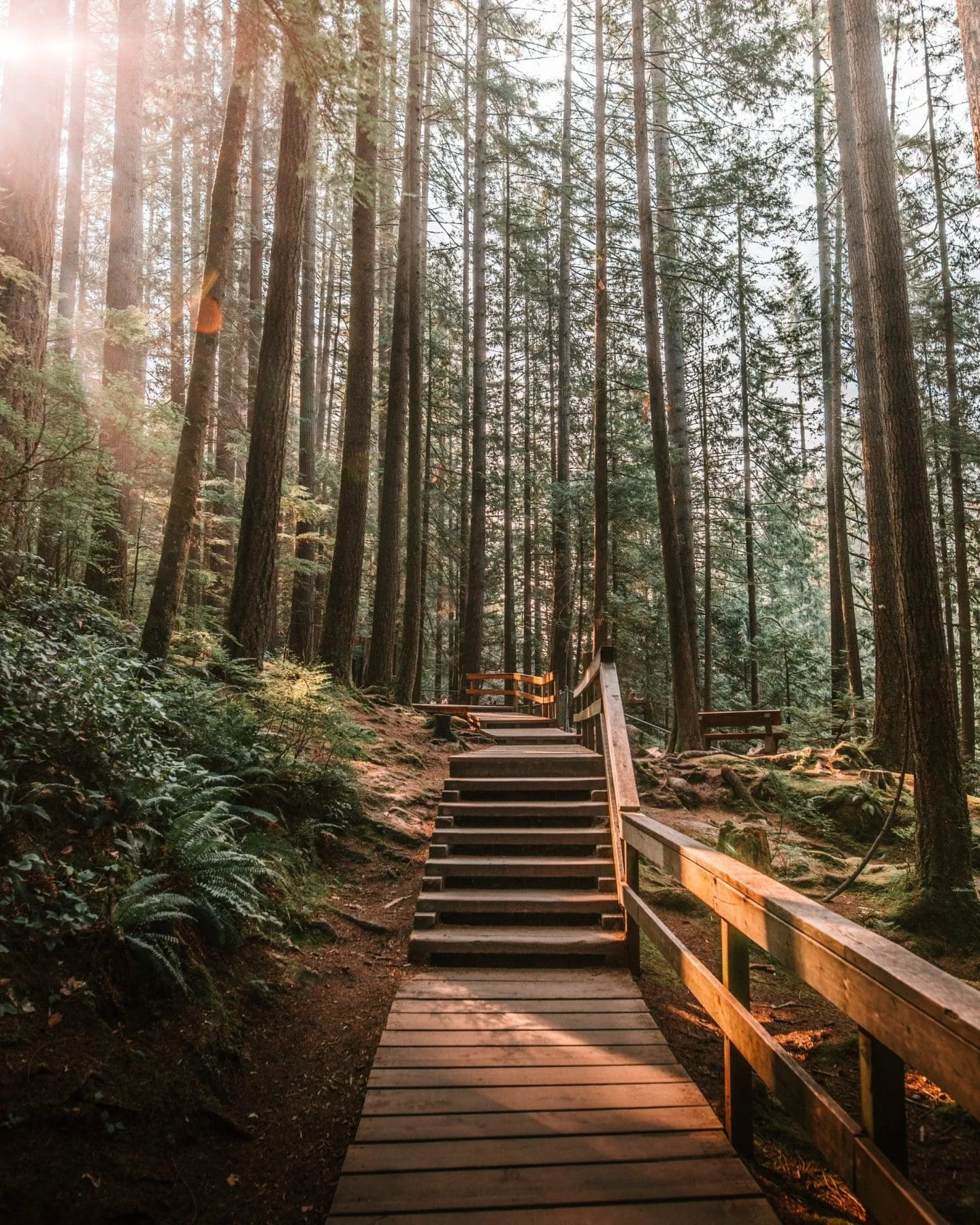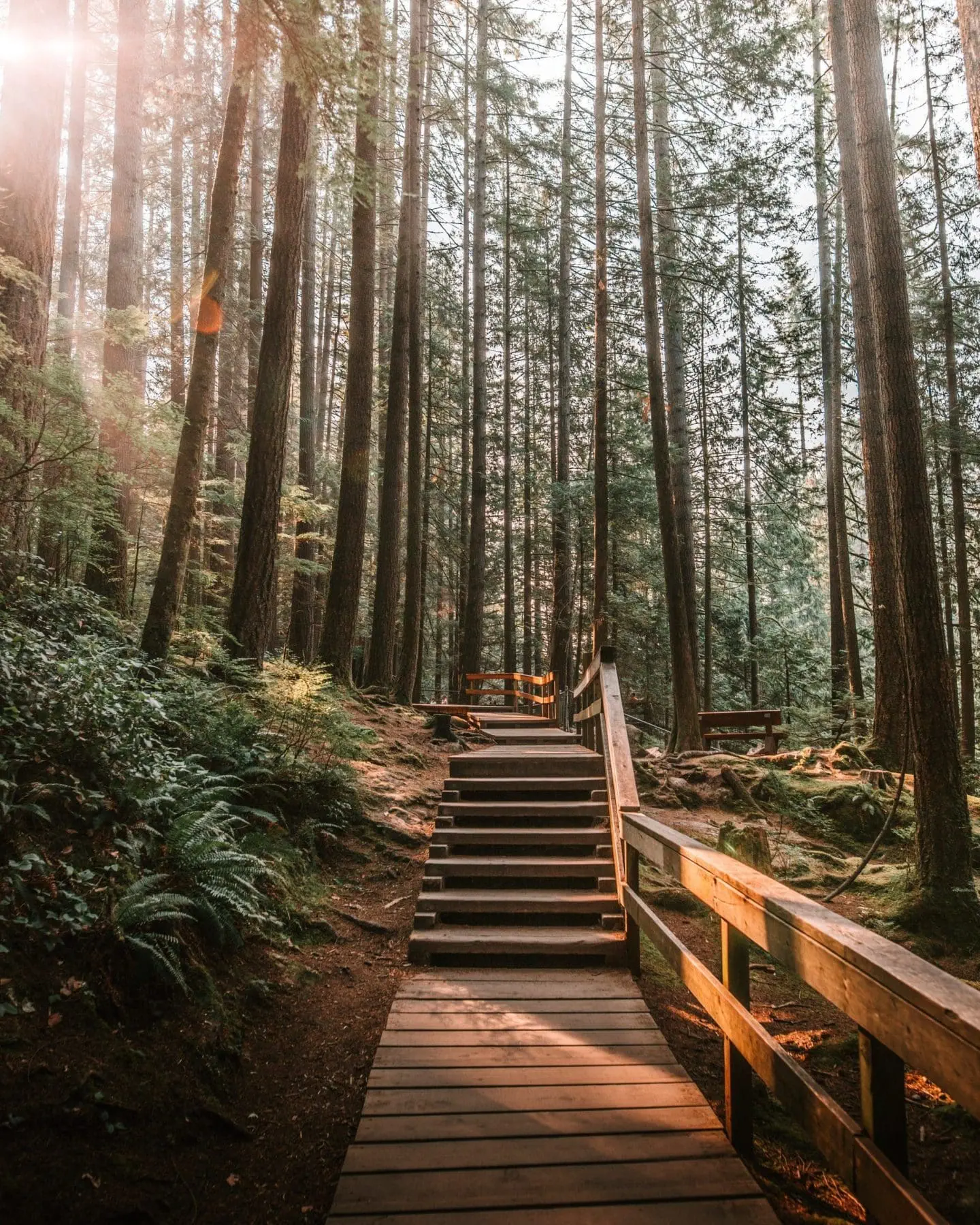 The primary attractions in this area are the Ecology Center and Lynn Canon Suspension Bridge. The bridge is 40 meters long and gives a unique experience. It spans tropical rainforests and is accessible all year long.
The Ecology Center features exhibits about the flora and fauna and environmental challenges found in the temperate rainforest. The Kid's Exploratorium offers educational and entertaining opportunities for kids to learn about nature.
Additionally, the renowned Lynn Canyon Cafe, which offers all the food, drinks, and snacks you could want, is the place to go if you ever feel peckish. Another place to visit here is a gift shop with a natural theme.
All these parks that we have mentioned are known throughout Canada. If you ever happen to visit Vancouver, you must take the time to see any of these parks.
As an Amazon Associate, Icy Canada earns from qualifying purchases.
[amazon_auto_links id="81298"]
The Icy Canada team strives to create content that matters. It's why our content is written by travel writers, authority experts, well-known authors, and niche experts. Our content is also periodically reviewed by expert authors for accuracy and trustworthiness.
As an Amazon Associate, Icy Canada earns from qualifying purchases. [amazon_auto_links id="81298"]