Do you know Gatineau is one of Quebec's top three tourist gateways? So don't you think planning a holiday to this place is worth it? Because life is short and unpredictable, we should explore as many places as possible, and Gatineau is one place worth exploring. Nobody wants to miss out on such a wonderful adventure and fun location. The purpose of vacations is to have fun, so take advantage of the opportunity whenever it presents itself. You will find out the top 10 most exciting things to do in Gatineau by reading the entire article.
1. An Introduction to Gatineau
Gatineau, the fourth-largest city in Quebec, is situated in Western Quebec, Canada, on the northern bank of the Ottawa River. It is one of the most popular tourist destinations, and the area has a lot of fantastic tourist attractions where you can engage in outdoor activities. Gatineau is a lovely city since there are numerous natural parks, nighttime illuminations, and other things to discover.
You'll regret not visiting Gatineau because there are many exciting things to do in Gatineau. The beauty of this location, plus the fact that it contains everything a person needs for enjoyment, will fascinate you. Overall, you'll have the best experience here, and the place is worthwhile.
2. Things to do in Gatineau
2.1. Canadian Museum of History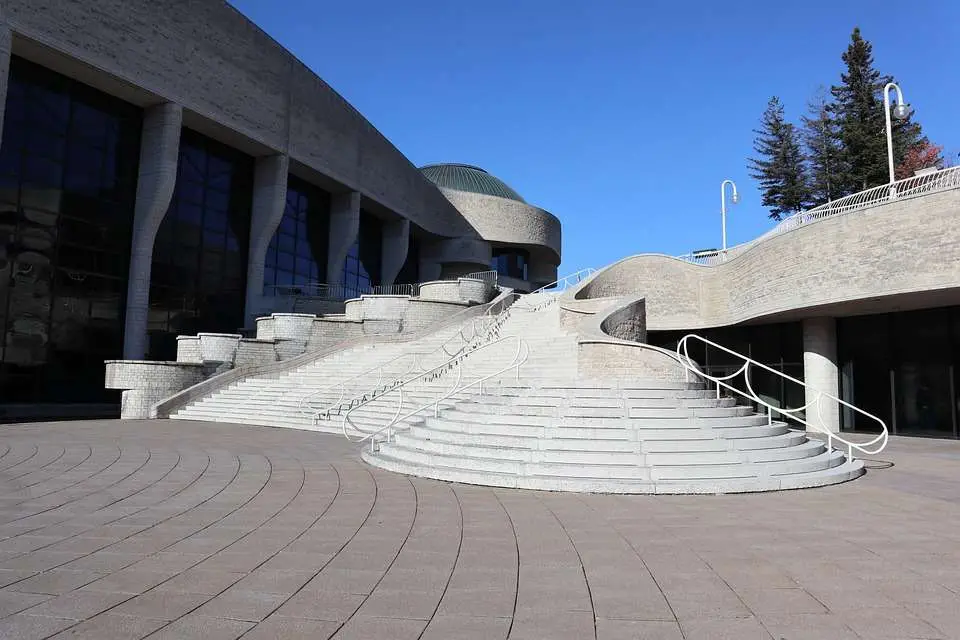 A museum in Gatineau known for being a national gallery museum is the Canadian Museum of History. It was founded in 1856, and since its founding, it's been a favorite destination for tourists. The museum's architectural style is postmodern, which is quite attractive.
Promoting Canada's heritage culture is the sole goal of this museum. You can learn about Canadian culture, history, anthropology, and ethnology in Gatineau by visiting this historical museum of Canada. Don't miss the chance to visit this museum, located in Canada's national capital region, since it also has a children's museum.
2.1.1. Canadian Children's Museum
This most visited museum in Gatineau has kid-focused exhibits, and the space is lovely. It's a lively, entertaining location with hands-on exhibitions, costumes, artifacts, toys, and games. Therefore, if you are traveling to Gatineau with children, you must take them to this Canadian Children's Museum; they will surely appreciate it.
2.1.2. Three Permanent Galleries of the Museum
i) The Grand Hall
It's one of Gatineau's most liked public spaces and is also the museum's centerpiece, as it has huge windows in the traditional indigenous style. Here, you can see the natural light; the parliamentary hill is also visible from the windows. So you can enjoy the colorful view of the place.
ii) The Canada Hall
In this gallery, you'll get to see Canada's history. It features the most precious moments of Canada's history, from its origins through colonization, political conflict, and industrialization to the modern period. So, if you are a historian, you must check out this place as you'll find many interesting things to see.
iii) The First Peoples Hall
This gallery represents the indigenous culture, which means it tells the universe's story and its creation. It also gives information about how people used to live in history, their lifestyles, beliefs, knowledge, thinking processes, and everything related. All the details of the first nation are available here.
2.2. Gatineau Park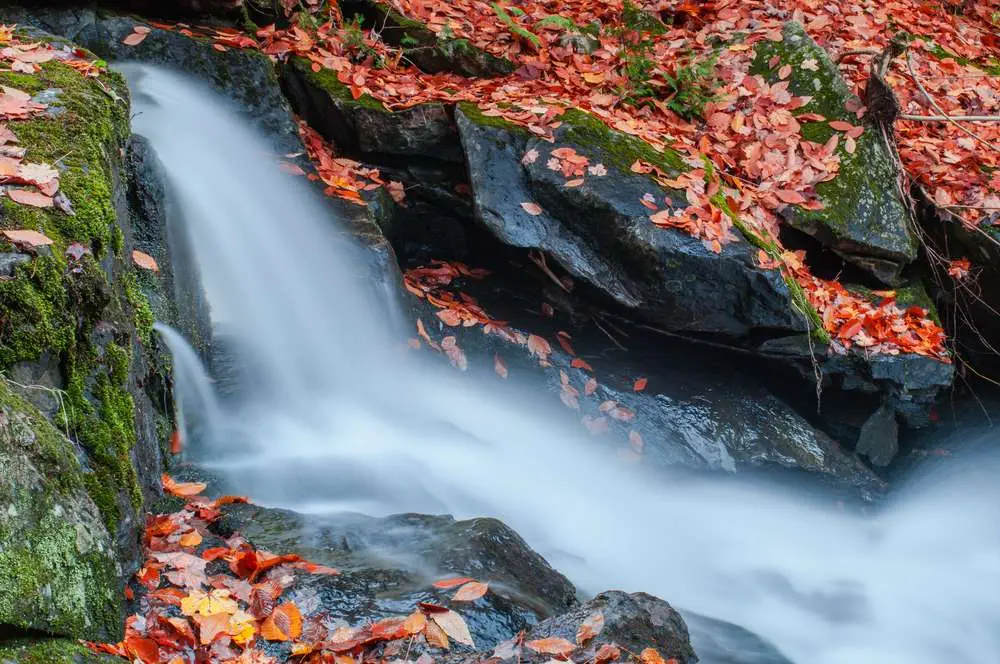 Gatineau Park is one of the best places that you can explore. It's a federal park located in Quebec's Outaouais region. It was established in 1938. Gatineau Park offers a lot of things to do. But do you know why this place is popular?
Gatineau Park hosts cross-country skiing contests, which contributes to its popularity. It's not just a basic ski tournament competition but Canada's biggest cross-country competition. Consider staying at the 'Vorlage ski hill' resort if you want to do downhill skiing. Being named after William Lyon Mackenzie King, the longest-serving prime minister of Canada, this park is also known for hosting the 'Mackenzie King Estate.' The Mackenzie King Estate, sometimes referred to as the country estate, is a fascinating location with a long history and plenty of exciting outdoor activities.
2.2.1. Things to do in Gatineau Park
i) Hiking Trails
In Gatineau Park, there is an extensive network of hiking trails. Although there are more than 150 kilometers of trails here, some beginner-friendly hiking routes are also available. The easiest hike is the Dunlop trail, which will take you there in 15 to 17 minutes if you're a beginner. Dogs are permitted here except in some limited locations. Overall, it's a fantastic trail to begin hiking on.
However, if you are an experienced hiker, you can choose the Pink Lake trek. Although it's an intermediate trail, hiking here will give you the best experience because you'll witness the amazing beauty of nature and the turquoise lake while on the loop. It will take around one hour to complete this loop. You can also consider King Mountain, Skyline, Champlain, and Pioneers.
ii) Camping
For thrill-seekers, camping is an option in Gatineau Park. It includes more than 300 camping areas. The camping areas are located downtown in Gatineau, Canada's Ottawa River. Camping is permitted both throughout the summer and the winter. This means you may visit here any time of year to explore and have some experience, but the summer is the best.
iii) Swimming
The best place to swim in Gatineau is at La Peche Lake, but swimming is only permitted in the late afternoon. After La Peche, Phillppe Lake is a nice choice and a part of the Canadian shield. Leamy Lake and Meech Lake are some other lakes to think about.
2.3. Jacques Cartier Park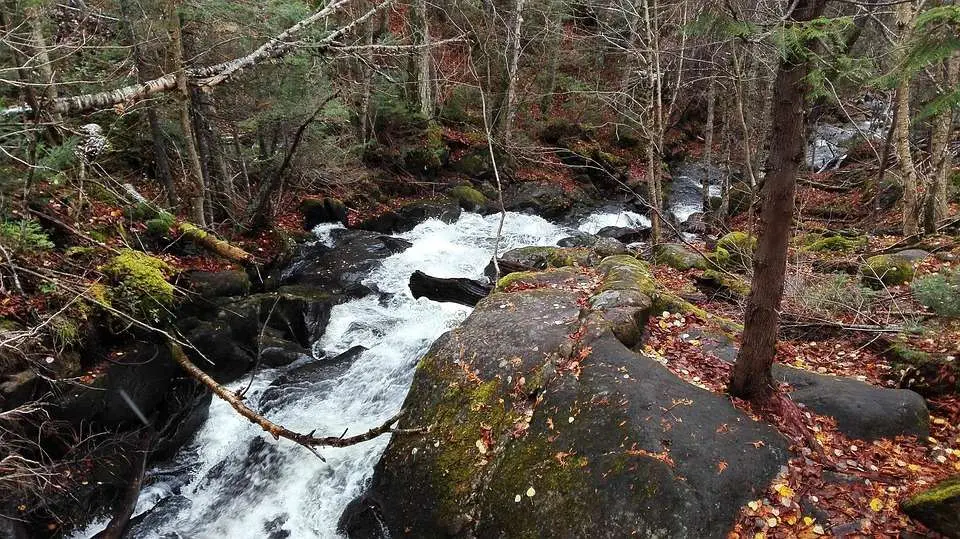 Jacques-Cartier Park in Gatineau is one of the most popular tourist attractions. It is located along the Ottawa river, the base of the Alexandra bridge in Quebec. The park has some stunning viewpoints that shouldn't be missed at any cost. This park also hosts national festivals such as Canada Day and Winterlude.
2.3.1. Adventures to do in Jacques Cartier Park
i) Boating
You can have a fantastic boating experience at Jacques-Cartier Park. Both small and large boats can be rented here, and motorboating is also an option. While taking a boat ride, you can see some magnificent green countryside and enjoy the clean and cool water.
ii) Cycling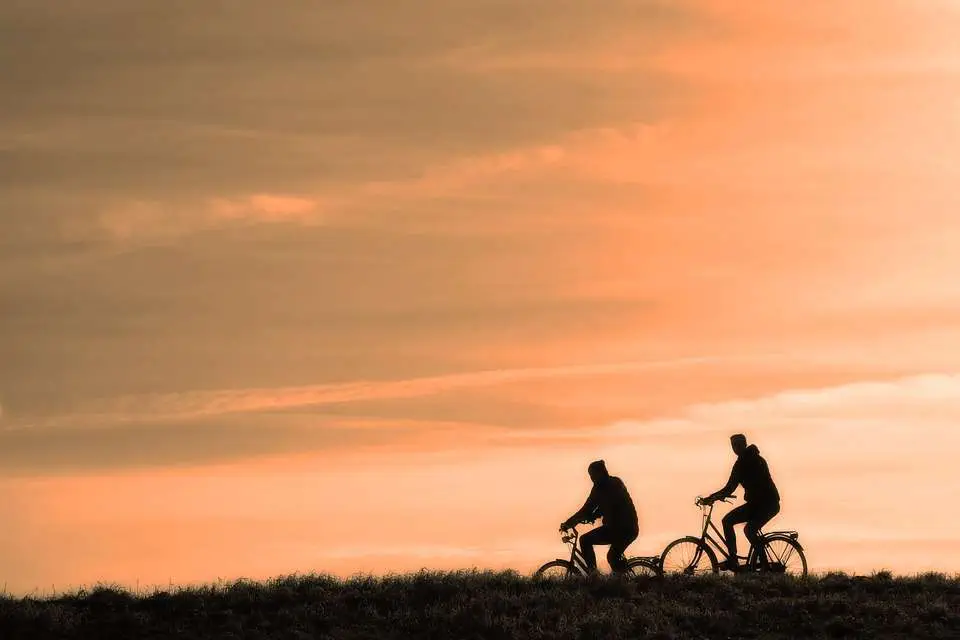 Cycling is a recreational activity that is adventurous and good for your health, but you can turn this activity into more fun by taking a companion with you. Cycling is the best way to admire the beauty of Leamy Lake and the nature around it. The Rideau Canal is the iconic route you must take while cycling.
iii) Views
If you are a photographer, capturing the beautiful sights this park offers will be beneficial. You may enjoy the breathtaking views of the Ottawa skyline from here.
2.4. Casino Du Lac Leamy
The distinctive European-style characteristics and the fact that it is a government-run casino in Gatineau are the main factors making this Lac Leamy casino the focus of interest. The place has many entertaining things to do, as you'll enjoy playing board games and game shows here. It also has some of the finest restaurants to eat at. You can also explore the entertainment field because it has many genres, like comedy, music, and theater. Overall, Casino Du Lac Leamy is a place in Hull City you should not miss.
2.5. Ottawa River Tour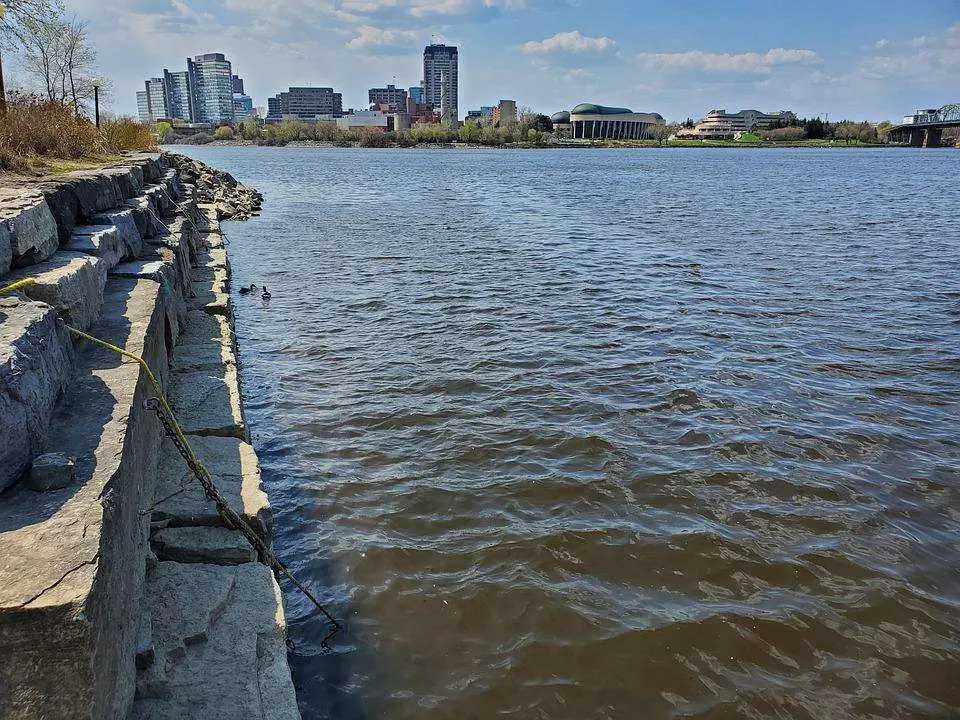 Visiting Gatineau and not exploring the Ottawa river? It's unfair because, after taking the entire Ottawa River tour, you'll understand that Ottawa is much more than just a river. While touring, you can witness some of the natural wonders you can't take your eyes off. Nature enthusiasts would undoubtedly enjoy their visit here.
Boating shouldn't be neglected in this location because it's a terrific adventure, and you can experience the beauty of Gatineau by participating in this water sport. The Ottawa River is the only place where you can see this beauty. You shouldn't skip Parliament Hill if you want to discover more of the surroundings. The Ottawa River and Parliament Hill are adjacent to the Canadian Museum of History.
2.5.1. Parliament Hill
It is a must-see destination in Canada and is close to the Ottawa River. It will only take a few minutes to get to your destination. This place has a great opportunity for photographers as it offers many things to capture. This place's charm is something you won't forget in your whole life.
2.6. Gatineau River
Do you like spending time in nature? If so, you must look at the Gatineau River's scenery once. The waterfall, the vegetation surrounding the river, the gurgling sound of the water, and the birds chirping sounds are all blissful. These are all incredibly calming. One of the intriguing features of this location is that Chemins d'eau, a designated tourist route, runs adjacent to it.
Due to the peace and quietness of the area, you can sit here and unwind. You might also choose swimming because the water is clear and pristine. According to an organization, the Gatineau river is the cleanest in Quebec and safe for water activities.
2.7. Gatineau Hills
One of Gatineau's most well-liked tourist destinations is the Gatineau Hills. It is also regarded as a geological feature and is situated in the foothills of the majestic Laurentian mountains.
It also goes by the name of Quebec City's natural landmark and has some fantastic hiking trails. Although the hike may wear you out, the exquisite beauty at the top of the hill will be a blessing. From the top of the hill, you can see the grandeur you may have only seen in paintings. You'll witness a fusion of many distinct acrylic colors in addition to greenery.
2.8. Gatineau Hot Air Balloon Ride
Visiting Gatineau and not attending the hot air balloon festival will be your loss, as the popularity of this festival is high. The Parc de la Baie is where the Gatineau hot air balloon festival takes place. This festival takes place at the end of August every year, and more than 150 balloons of all different sizes are launched into the air. Along with it, you can also encounter some massive concerts, fireworks, amusement rides, and more.
The sky is stunning at night. Just picture enjoying this great scenario with someone special. Isn't it among the most romantic activities to engage in? Don't worry, singles—viewing the show alone will provide you with the same enjoyment as watching it with a partner. Please don't pass up the chance to ride in a hot air balloon; it's great.
2.9. Foods and Restaurants
One of the top reasons for traveling is the food. Every place has a unique flavor, and we all like to try new things. Poutine is a particularly popular Gatineau cuisine dish. You must be wondering what this cuisine is at this point. The only way to find out the answer to this question is to travel to Gatineau and try its delectable cuisine. There are also tourtières, pâté chinois, and pea soup, which are well-known foods.
2.9.1. Restaurants
i) Le Cellier
Craving French Cuisine? Then what are you waiting for? Le Cellier restaurant in Gatineau serves mouth-watering French cuisine. Some popular food items you must try are lamb, oysters, tartare de saumon, and bison credo. The restaurant also has an outdoor sitting area, which is a plus.
ii) La Squadra
This restaurant in Gatineau is popular for serving Italian cuisine to its customers. People like their food very much as it is delicious, and the service is also top-notch. The menu has a lot of food options, but veal and pieuvre are the most popular food items. So, you should try these two for sure while visiting here.
iii) Milan Gatineau
It's a restaurant that offers the local cuisine of the place. Maple salmon, maple glazed salmon, creme brulee, bruschetta, tomahawk steak, calamari, and many more food items are on the menu, but the 'filet mignon' of this place is so amazing that once you have it, you'll come here again and again. The interiors and the sitting area are also decent. So, visit this restaurant for mouth-wateringly delicious food.
2.10. Vintage Wings
An organization that operates without profit is Vintage Wings of Canada, an aviation museum. The company, based at the Gatineau-Ottawa airport, also sells or rents planes to customers. As one of the most well-liked tourist destinations, this museum is distinctive and shouldn't be skipped while on the trip. Historically notable aircraft are in the museum's collection. Because it is a unique museum with a lot of interesting stuff to learn, I encourage you to explore it as much as possible.
Conclusion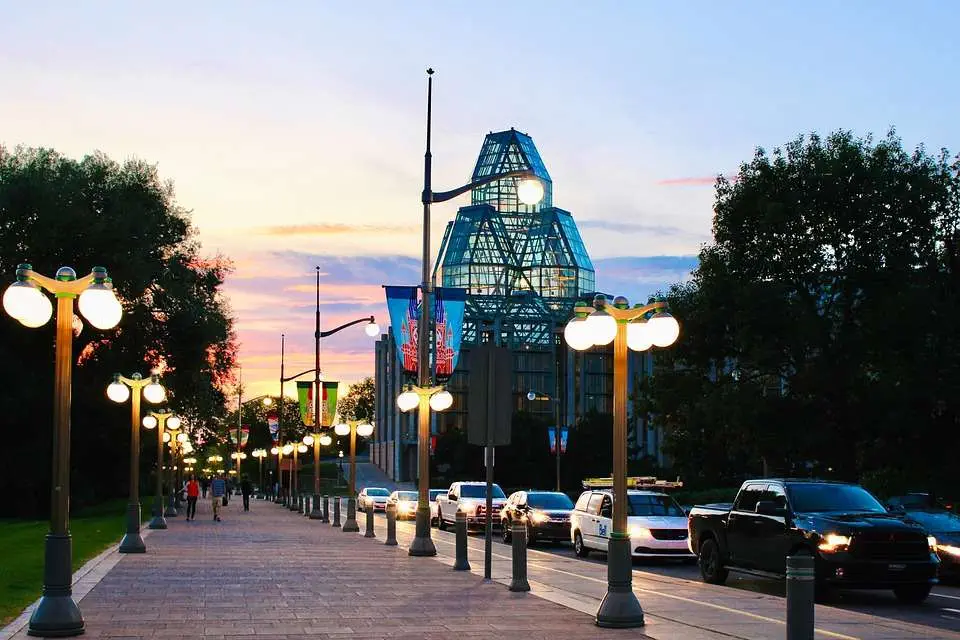 A trip to Gatineau will be a one-of-a-kind experience for you as it offers many fascinating and amazing places to explore. From the article, you may have discovered that the place tells a lot about the history of Canada. The place not only offers educational information but fun adventures too. Gatineau is a fun-filled destination all around.
Are you ready to witness a unique and memorable experience? Having read the top 10 exciting things to do in Gatineau, you shouldn't be waiting anymore. Purchase your tickets right away to start making priceless memories.
Also read: Best Clubs in Edmonton.